Georgia Tech's Energy-Harvesting Fabric Powers Devices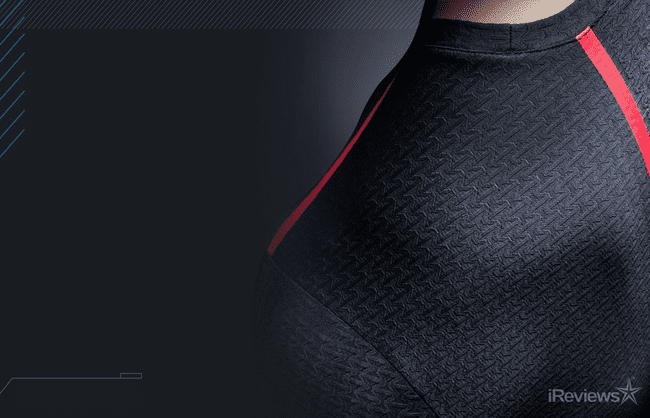 Imagine if you could harness energy by simply walking around in a polo shirt. Or if wearing a backpack during a mid-day hike meant storing energy from the sun. Scientists at Georgia Institute of Technology have created a textile that can be sewn into fabric and then used to power gadgets. It does this by storing energy from the sun and in everyday motion. If you're indoors, the fabric harnesses energy through motion. If outdoors, the fabric draws from the sun. Wherever you go, energy is being generated.
According to a recent Futurism article, "The objective was to harvest energy from our living environment, for example, human walking or muscle movement and fabrics; the goal is to drive small electronics," said Zhong Lin Wang, a Nanotechnologists from Georgia Tech who authored the study. When asked why his energy storing fabric is the center of so much attention, Wang said, "Because these days, flexible electronics, wearable electronics, have become very popular and fashionable today. But each of them needs a power source."
Two recent wearable product launches, both in their development stage, seem to be perfect for Wang's energy-harvesting fabric:
The Barracuda Konzu is wirelessly charged backpack that comes with a full arsenal of hi-tech smart features and better yet, performs well beyond expectations as a super tough backpack. Konzu's most practical feature is its 10 mAh battery pack. With the option of wirelessly charging your backpack via its patented-pending charging stand, Konzu will be fully powered up in 8-10 hours. That means wherever you go, you have an instant power source right on your back. You can even leave your smart devices inside the bag plugged into Konzu's internal USB port – charging your smart devices alongside your backpack.
The PoloTech Shirt from Ralph Lauren with OMsignal technology contains Bluetooth data reading sensor that measures heart rate, breathing, and calories burned as you workout. The main sensor itself houses an accelerometer and a gyroscope. Three additional sensors are woven into the fabric of the shirt itself, across the chest. The shirt material is made of 70% polyester, 21% nylon, and 9% spandex – exclusive of trim and is machine washable.
Since the energy-harvesting fibers can be woven into existing textiles, such as cotton, both the Barracuda Konzu and the PoloTech Shirt would be ideal targets for Wang's innovative threads. You can simply wear both of these and go about your day. "Our idea is to try and use whatever is available, whenever it's available."
To better understand the science behind Wang's fibers, Georgia Tech's website breaks down their three-step energy-harvesting process: step one, the fabric uses dye-sensitized solar cells formed into long fibers; two, the fiber-shaped triboelectric nanogenerators are used to harvest energy made through movement; and finally, the fiber-shaped supercapacitors store energy in electrochemical form. Whether its energy stored from movement or the sun, all three processes described above play a critical role in harvesting energy. Since the fabric is flexible, it can be seamlessly sewn into backpacks, polo shirts, or any other wearables. After a day of sporting these fibers, the wearer is now able to use that energy to charge devices.
The fibers, according to Wang, are still a work in progress. The main problem seems to be maximizing durability without compromising flexibility. The end goal is to make a super-powerful, energy-harvesting textile that rivals the flexibility of cloth. The Georgia Tech team seems to be on the right path with 35 square inches of the fabric ready to be woven into our clothing, gear or garments.