The Kasita Home: Embracing the Idea of Tiny Living Spaces
After deciding to spend a full year living in a 33-foot square dumpster, Harvard Engineer Jeff Wilson has designed the Kasita home – a tiny living space for those who embrace minimalism. With overpopulation in major urban areas becoming a widespread epidemic, Wilson's pre-fabricated 352 Sq. Ft home can be stacked, combined, or strategically positioned anywhere in the world; and in most cases, on challenging footprints like rooftops, urban backyards, or rural landscapes.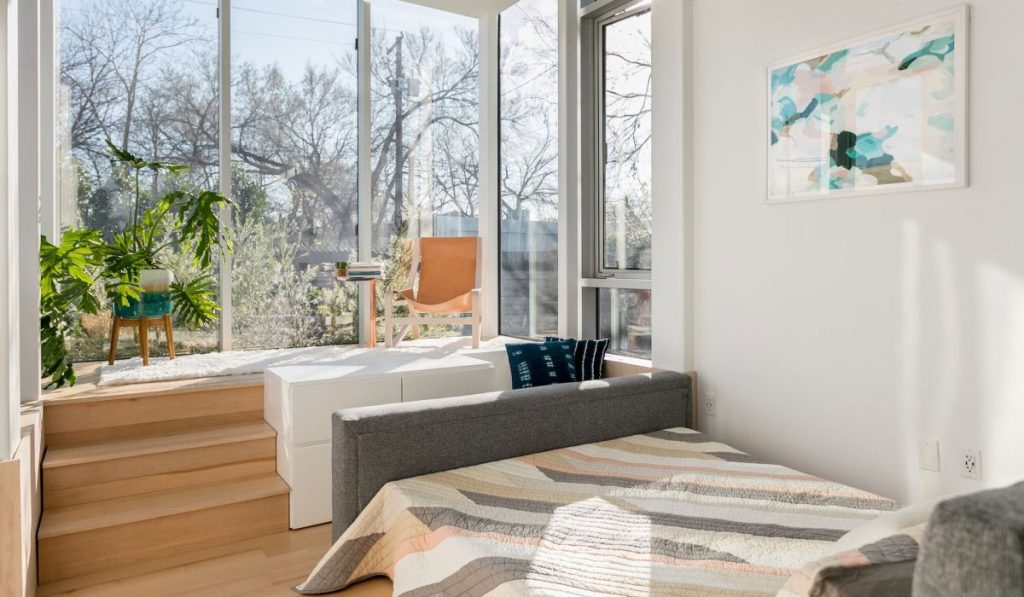 The Tiny Stackable Home
Capable of being constructed in a matter of weeks and installed in just a day, this architectural marvel costs $139,000 and comes fully equipped with smart technology. Wilson's tiny stackable home eliminates all of the things you don't need and maximizes the rather limited footprint. With the first homes scheduled for delivery in June (2017), the Kasita offers a more affordable, flexible, and of course minimalistic option for those who don't want to be burdened with a hefty mortgage or need a tough of stuff to keep them happy.
Wilson's dumpster experience taught him one important lesson: large spaces are really not necessary and a life without clutter is a more fulfilling. Explained by Wilson in an interview with Futurism:
"While the experiment was extreme, the experience I gained by living small and simple made a big impression… At the end of the year, I left the dumpster with the concept for a new category of housing – a beautiful, small footprint home designed as a solution for the growing housing crisis."
Affordable Home Ownership
The Kasita home is not just for those interested in following the minimalistic lifestyle. The layout is ideal for building supplementary or accessory housing. Since Kasita doesn't come furnished, buyers can transform the interior into a guest house, rental unit, artist workshop, home for retired parents – you name it. Since it has such a small footprint, the pre-fabricated smart home can be installed on retail rooftops, private retreats, or in urban backyards. As for its intended use, that's really only limited to the buyer's imagination. Whether it's being used as a first home or an office space, that is entirely up to the buyer.
"An exceptional small home that contains everything you need and nothing you don't."
Wilson designed Kasita to be a "blank canvas for your life" and since it comes with white walls and windows that adjust their transparency to the time of day, you never feel that cramped. Everything was engineered to make the tiny space feel exponentially larger. The footprint maximizes every inch of space and at the same time, allows for privacy. Designed as a smart home, Kasita is equipped with a full suite of connected devices including lights, built-in speakers, an overhead fan, and a smart thermostat. Even though the space is limited, you don't need to lose your connection to the world.
Flexible Location
As described on Kasita's website, the ordering and delivery process is seamless from pre-fabrication to installation. There are only three things standing in the way of having Kasita delivered to the location of your choice: a local building permit, construction of the foundation, and setting up the utilities. Whether you want to build a community of mini ski lodges or use it as a guest house in your backyard, you can instantly own an affordable, tiny home that helps embrace minimalism.