Microsoft HoloLens Revolutionizing Home Mobility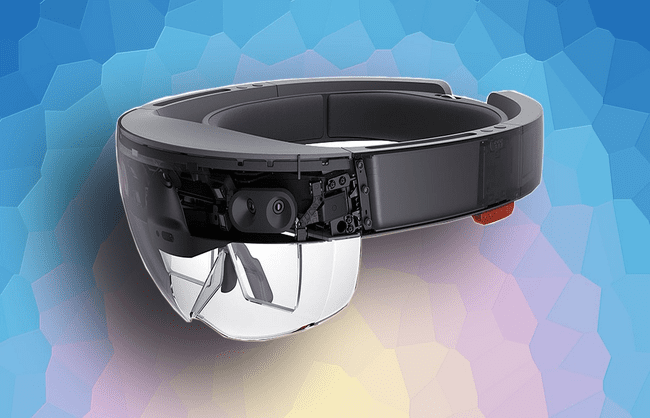 In the world of home mobility, ThyssenKrupp Elevator has a stranglehold on the global marketplace with sales reaching 7.5 billion euros during the 2015/2016 fiscal year. To differentiate itself, ThyssenKrupp always finds a way to incorporate the most disruptive technology into its growth plan. The latest: a partnership with Microsoft HoloLens – the first self-contained, holographic computer allowing users to overlay 3D images onto any real-world backdrop.
Transforming the Home Mobility Industry
With the goal of optimizing the home mobility experience for elderly clients worldwide, ThyssenKrupp is using augmented reality technology to illustrate what certain products will look like in their home. What would normally take months of measuring, planning, and customizing, is now done by digital overlaying products like stair lifts using the customer's actual staircase.
Reducing the installation process by 4x's, the Microsoft HoloLens AR technology allows for immediate staircase measurements while taking into consideration user ergonomics. Simple adjustment for heating vents, lights & electrical fixtures, and wall protrusions can be done at the factory instead of multiple home visits. By connecting to the HoloLens software, clients will actually see what the chair will look during operation. They can seamlessly make choices around railing finishes and chair upholstery without needing to see the kit in person.
Client Challenges
The Microsoft HoloLens technology alleviates three major problems when it comes to installing home mobility systems:
No two staircases are exactly the same – each system needs to be customized to the individual home's staircase.
Most customers buy these products only when their mobility is restricted – making the buying process emotional because they have to accept their limitations.
People expect the installation process to be done ASAP. Since their mobility is limited, it's a time-sensitive issue to get everything set up.
Augmented Reality streamlines the entire in-home mobility process. From minimizing the number of in-home visits to stress-free precision installation experiences, Microsoft HoloLens is transforming the way ThyssenKrupp conducts business.
According to CEO Andreas Schierenbeck in ThyssenKrupp's most recent press release:
"New realities demand new solutions and ThyssenKrupp sees HoloLens as an enabler in transforming the customer experience for home solutions and helping to ensure a quality of life for aging populations, regardless of their mobility restrictions."
HoloLens in the Field
In its first use of HoloLens, ThyssenKrupp introduced these mixed-reality devices into its field operations so that service technicians can visualize and identify problems with elevators ahead of a job, have remote, hands-free access to technical and expert information when on site. Field tests showed that it was possible to complete service interventions up to 4x faster by using HoloLens.
About ThyssenKrupp Elevator
ThyssenKrupp Elevator brings together the Group's global activities in passenger transportation systems. With sales of 7.5 billion euros in fiscal 2015/2016 and customers in 150 countries, ThyssenKrupp Elevator built its position as one of the world's leading elevator companies from scratch in a mere 40 years' time applying ThyssenKrupp unique engineering capabilities. With more than 50,000 highly skilled employees, the company offers smart and innovative products and services designed to meet customers' individual requirements.
The portfolio includes passenger and freight elevators, escalators and moving walks, passenger boarding bridges, stair and platform lifts as well as tailored service solutions for all products. Over 900 locations around the world provide an extensive sales and service network to guarantee closeness to customers.
About Microsoft HoloLens
With its built-in sensors and a full suite of mixed reality apps, your 3D holograms can be controlled with a gaze, gesture, or voice command. From moving the cursor by tilting your head to opening apps with the close of a hand, HoloLens offers an entirely new way to interact with the digital world. If navigating through a sea of office documents proves to be arduous, just simply speak to Cortana – your digital assistant – and she will locate the earnings report prior to your presentation.