Ybrain's New Therapy Headband Treats Depression
If you didn't already know, South Korea has a major suicide epidemic on their hands. Holding the top spot for the highest suicide rate amongst developed countries for the past 11 years, South Korea is turning toward health-related consumer technology to help remedy their mental health crisis.
Transcranial Direct Current Stimulation
Introducing Mindd by biomedical device startup Ybrain. Designed to treat depression within the comforts of your home, this revolutionary headband uses Transcranial Direct Current Stimulation (tDCS) to deliver small electrical pulses to the brain's frontal lobe. Known for being the epicenter for depression, a lack of front lobe activity has been directly correlated to depression. Ybrain created a smart wearable device that lets you manage your own in-home therapy treatments.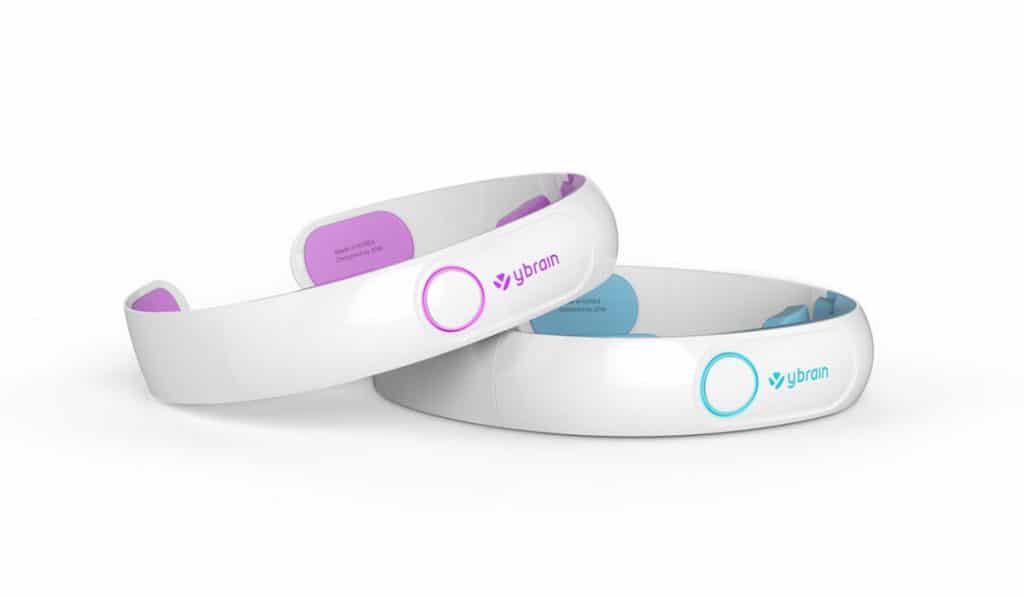 Sending at least 20% of the electrical pulses with each round of treatment, the Mindd headband works by placing a saline-soaked absorbent pad placed on the user's forehead. So what makes Ybrain's wearable technology one of the most innovative devices hitting the market in 2019? This is a smart in-home wearable that removes the stigma around seeking mental health help. This convenient device can be worn in the privacy of your own home – making it a discreet way to seek treatment.
In-Home Electric Shock Therapy
All under the watchful eye of a physician, the Mindd headband sends alerts to your doctor at the exact moment you receive the electricity treatment, the number of hours you sleep and keeps track of your physical activity. With a mission centered around "developing a wearable device capable of treating mental disorders including Alzheimer's disease and depression."
"Though we've begun by deploying our device at only hospitals, for now, our broader goal is to help anyone with depression easily receive treatment from home and to eventually raise depression treatment rates around the world," Ybrain's founding CEO Lee Ki-won told The Korea Herald in an interview.
With the option of altering treatments along the way, the Mindd headband automatically sends updates to the smartphone app – giving doctors access to real-time cloud updates. "By objectively recording everyday health markers that were previously reliant on the subjective memory of the patient, we hope to improve the quality of medical treatments," said Lee. Designed by three engineers at the Korea Advanced Institute of Science and Technology, Ybrain's headband is poised to launch in 2019.
Well-Funded Technology
So far, Ybrain has deployed Mindd at 12 major hospitals in and outside of Seoul. Its goal this year is to install its device at around 150 local hospitals and to have the device treat at least 3,000 patients, the 34-year-old CEO said.
Backed by 10.3 billion Won ($9 Million), Ybrain's Mindd headband will be well received in both South Korea and the United States. With so many smart wearable health-related devices hitting the market (Upright Go, ReSound ENZ02, Medical Tricorder), Ybrain joins an impressive class of innovation. "I think that mental illnesses, in general, have always lacked good solutions compared to other diseases. Moreover, countless people are suffering from depression every day, yet few seek medical treatment," said the entrepreneur. "With our device, we hope to contribute to solving this problem by offering patients the option to treat depression from the comfort of their home," he said.