Einride to Reinvent Transportation with Self-Driving Electric Vehicle System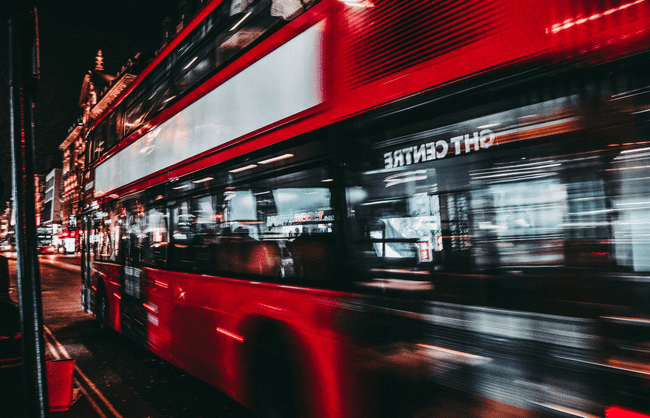 Einride is a Swedish startup that launched in 2016, focusing on reshaping transportation as we know it. The company recently announced a prototype completion of its self-driving sustainable vehicle, the T-Pod. This is an important milestone for Einride. The company plans on introducing a completely new transport system to disrupt the cargo transportation industry.
Transforming Transporting
Einride has ambitious plans, and that's putting it mildly. If they are successful in revolutionizing the freight transport industry, shipping will never be the same. Launched in April 2016, Einride aims to replace all the big noisy trucks cluttering our highways with their T-Pod. The T-Pod is an autonomous electric goliath of a vehicle. It resembles exactly what you would imagine a truck on a highway in a science-fiction movie to look like.
The T-pod has plenty of room for moving shipments across continents, but Einride knows that a new type of truck would not be enough to reshape how we transport goods. That is why they are also working on the development of a complete infrastructure for the T-Pod, complete with remote driving systems and charging stations.
Einride is not the only company trying to utilize driver-less vehicles to disrupt transportation. Companies like Uber, Daimler, and Waymo are developing their own autonomous vehicles as well. On the small end of the spectrum of goods transportation, Amazon drones and Starship Deliveries Robots are already making deliveries. On the other end of this spectrum, remote-controlled and autonomous ships are in development for larger deliveries. However, Einride is the first to attempt to construct a new infrastructure for its freight vehicles. The company recognizes the acceleration of massive disruption if the avenues used to transport goods were reformed, not just the vehicles.
"Einride is transforming the existing transport chain from the ground up."
– Filip Lilja, COO of Einride
An Important Piece of the Puzzle
With the unveiling of the T-pod prototype, there are more details about the autonomous electric vehicle than ever before. It is about 7 meters (23 feet) in length. Its battery capacity is about 200 kWh, which equates to about 200 km (124 miles) in distance for one charge. Each T-pod can hold about 15 standard pallets, reaching a maximum weight of about 20 tons.
Einride optimized the T-pod for cargo space. There is no room for a driver on board and there are no windows on the whole vehicle. If manual operation is required, the driver can do so remotely. In fact, one driver could manage control of multiple T-pods simultaneously. With this remote feature, workers could maintain a much more regular schedule and stay closer to home. Both of these benefits are rare in the trucking industry, which is known to require grueling, long hours away from family.
Once they complete their planned infrastructure, Einride says that the T-pod network could move up to 2 million pallets each year. This equates to the carbon emissions of about 400,000 passenger vehicles traveling the same distance as the network.
Besides environmental and employee conveniences, the T-pod network would provide an array of benefits. With a drop in the number of cargo trucks, driving safety would improve. New jobs would be created to operate the T-pods and maintain the infrastructure. For customers, overall costs would be less and logistics would have more flexibility.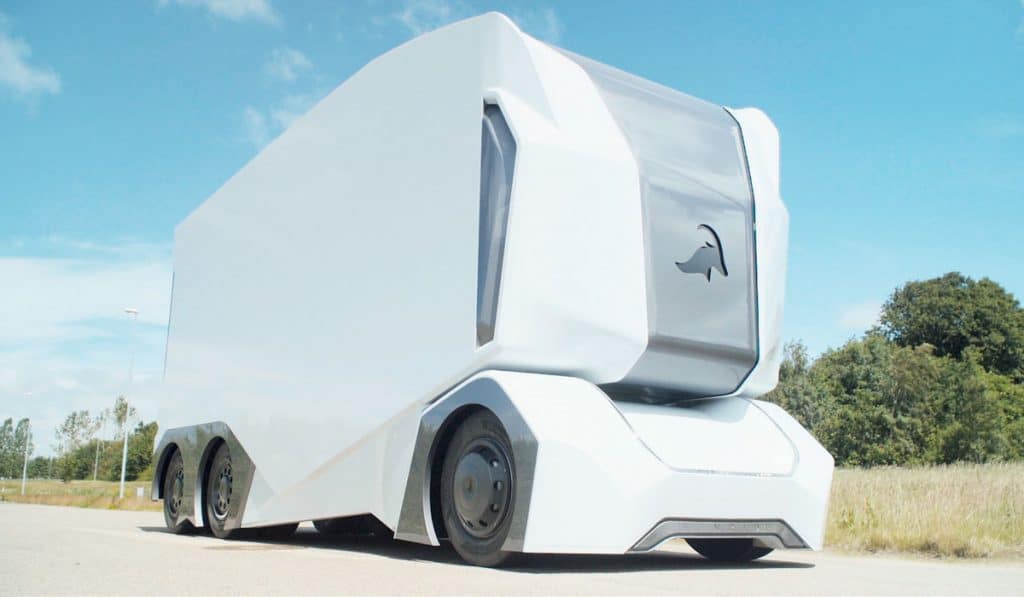 A Road Less Traveled
"Our vision is to enhance the lives of all people through the delivery of a global, impact-positive supply chain infrastructure. We don't believe our work is done when [we] achieve carbon neutrality. Our design process is driven by our goal to have a net positive impact. Whether that's improving the lives of transport workers or reducing road traffic accidents, every element of our system aims to have a measurable positive impact on the planet."
– Robert Falck, CEO of Einride
Einride schedule the T-pod prototype for testing later this year. Einride plans to set up a route between Gothenburg and Helsingborg in Sweden for 200 T-pods to utilize by 2020. The route will come equipped with charging stations for the self-driving trucks to pull off and juice back up. The route will be able to support the transport of about 2 million pallets per year.
Currently, cargo space on this route is filled to 60 percent capacity by partners and clients of Einride. Due to this strong client response, Einride mentioned that it may expand the route further than originally planned. If successful, it will be no surprise if the T-pod network spreads outside of Sweden, possibly to an area near you.
Sources: Einride, TechCrunch, Engadget