Motorized Precision Brings Complete Control Over Recording Videos
Even though they are only a team of four, Motorized Precision is making a huge impression for those in the recording video industry. You have probably already seen their work. Movie-goers caught their credits at the end of Thor, and Microsoft used their robot for the new Surface Studio reveal.

iReviews Shopping Assistant
Find the best prices for this and many other products with our chrome extension
The Portland, Oregon-based motion control company designs custom software for a variety of robotic platforms. The company's product excites videographers and video editors across the world because Motorized Precision offers a whole new world of camera movement and angle possibilities.
As CEO Sean Brown explained, "Kira is unique in that it can move very fast or very slow." It can move up to three meters per second, but it can also move much more slowly without sacrificing smoothness. Motorized Precision's robot, Kira, is graceful, nimble, and fluid.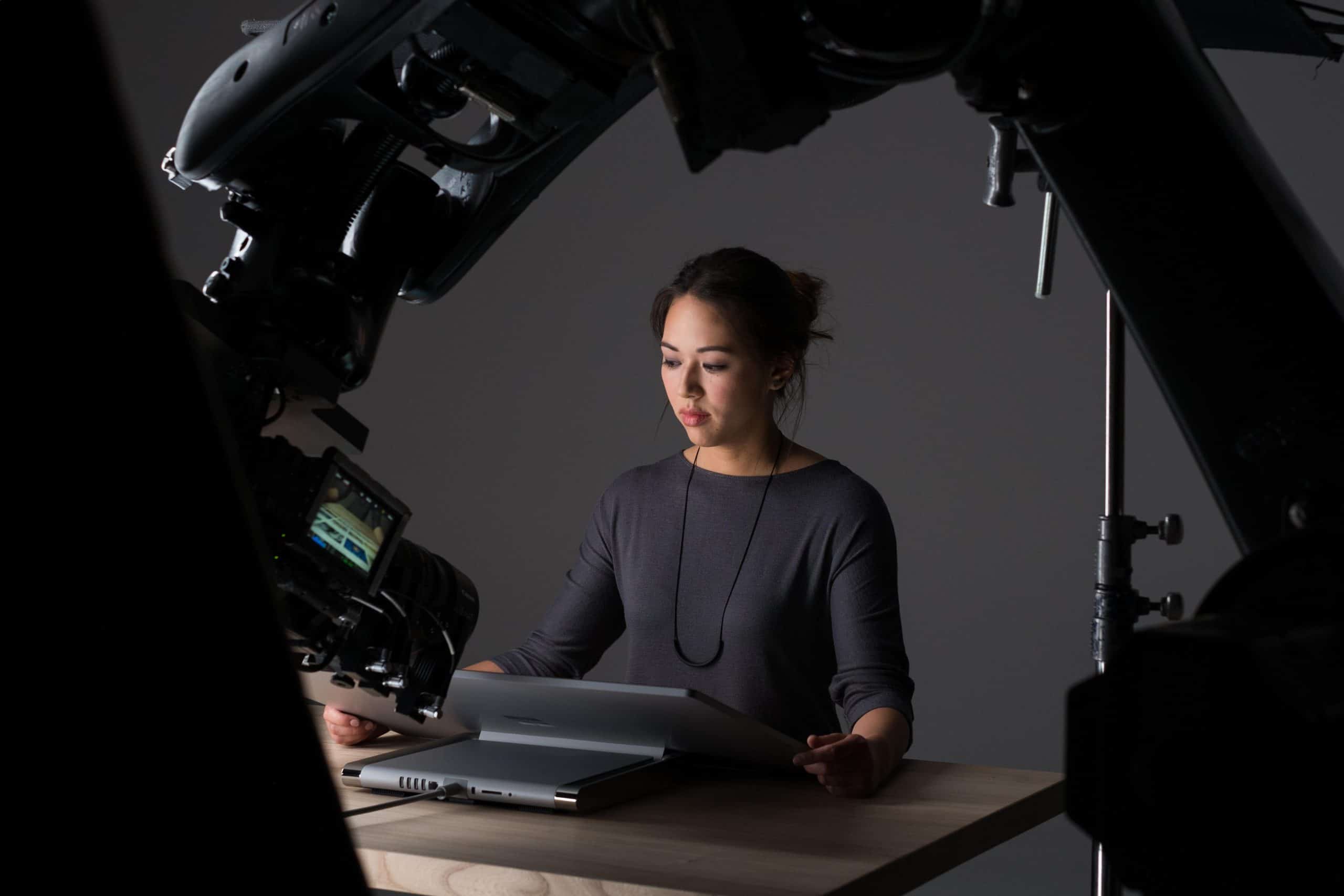 The First Robot of Its Kind
Her creators boast that she is easy to program for each person's specific video recording needs. Kira comes ready to use with Motorized Precision's custom computer program, the MP Studio application. Having a dedicated control program is certainly impressive, and it will give professionals—and eventually amateurs—alike full control over their video.
Kira is made for cinematographers by cinematographers, designers, coders, and robotics experts. This means a lot of thought went into the robot's movements, the computer program controlling Kira, and the general aesthetic of the robot arm. Most noteworthy, Brown controlled Kira with an Xbox Elite controller when filming for Microsoft's Surface Studio video.
Kira offers six-axis motion control, and she will support camera payloads up to 40 pounds. Cinematographers from the movie industry to the attic amateur can mount their equipment easily. Video enthusiasts will also love that Kira is extremely portable. Use the robot with a mount or a portable setup.
Don't just imagine the robot as a small machine, though. Kira can reach up to 9 feet (2.74 meters) in height, and she can reach up to a 5.6 ft (1.6 meters) radius around her. Her base itself is 4 feet by 4 feet (1.2 meters by 1.2 meters). However, that doesn't mean she is clunky. Rather, Kira remains nimble. She can move 6.6 feet (2 meters) vertically or horizontally in 0.5 seconds. In addition, your team can mount Kira straight to the concrete floor or to her mobile base plate.
Kira's ideal temperature range is between 40 and 131 degrees Fahrenheit (between 4.4 and 55 degrees Celsius). Therefore, Kira can't handle the sub-zero temperatures of the Arctic, though she can likely work in a harsh desert environment.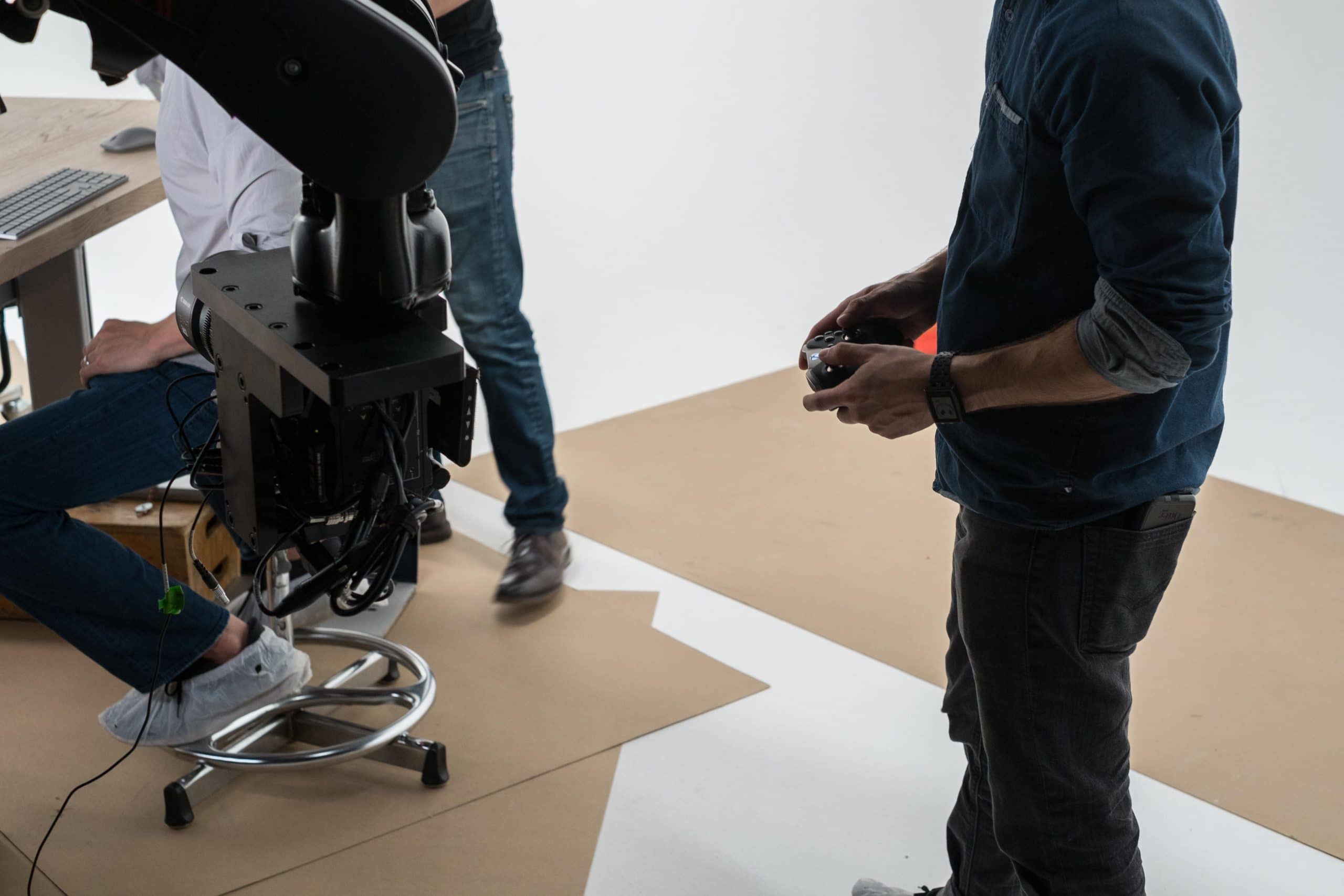 Robot Controlled By The Computer In A Human Way
The MP Studio application allows the director or staff to set a target to track through video. Just choose a location on your product, and Kira will lock on. In addition, MP Studio can do a test run of the programmed move before recording begins because practice makes perfection.
Your staff and director can preview live shots while they are set up and performed. Motorized Precision even included playback integration so users can review shots intuitively on the spot.
There are many options you can set with Kira: trigger Kira to begin with an external control. Tell her how long to record. Control your zoom, iris, and focus throughout your video on command. Kira also allows for pre-recorded and repeated moves, so no need to stay up all night working on specific shots or angles.
Kira Not Available For Everyone Yet
While Kira supports smaller cameras (inluding mirrorless and DSLR models), using the ultra-fast motion that Kira boasts requires a high-end camera with a global shutter at the moment. In addition, the robot costs $4,000 a day to rent, so Kira isn't currently geared towards amateurs or those with smaller budgets. For a more affordable robotic arm that doesn't compromise on precision, check out one of our favorites, the uArm Swift Pro, priced just below $1,500.
A few days ago, Brown revealed Motorized Precision's new robot: Mia. Mia is lightweight at 120 lbs (54.4 kg) and is easily portable. Mia's base weighs 600 lbs (272 kg), and she can take a payload of up to 22 lbs (around 10 kg). Mia costs $150,000 USD, including the robot's track system, FIZ System (focal, iris, and zoom system), and MP Studio. Orders began on July 7, and Motorized Precision expects to deliver Mia to early adapters by early 2018. While this is still not enough for a smaller-budget amateur, professional directors and companies will rejoice at the price: the rental price is around the same as Kira on the open market.
Sources: Motorized Precision, Kira, Digital Trends, Sean Brown