KODA: The Solar Powered Micro-Home by Kodasema
For those who embrace minimalism, there's been an architectural movement toward building tiny houses and it appears to have staying power. Whether it's the Kasita Home designed by Harvard engineer Jeff Wilson or the KODA micro-home by Estonian creator Kodasema, the world is starting to realize the benefits of a small footprint.
Good Things Come in Little Packages
Even though most of the footprints in these tiny dwellings never exceed 300 square feet, the layouts incorporate modern design elements, smart home features, and tons of light – making the interior feel a lot more spacious. Built with maintenance-free concrete, rooftop solar panels, and indoor LED lighting, the KODA – for example – is an eco-friendly micro-home designed around reducing the homeowner's carbon footprint.
What the KODA lacks in space (284 sq ft) it certainly makes up for in amenities. Kodasema designed the KODA to be an "oasis for indoor health." From the natural wood materials and non-toxic finish materials to the strategically placed air filters and built-in adjustable LED's, the KODA home is a pollutant-free home. With floor-to-ceiling windows illuminating the living area, KODA gets a ton of light making space feel a lot larger than it actually is.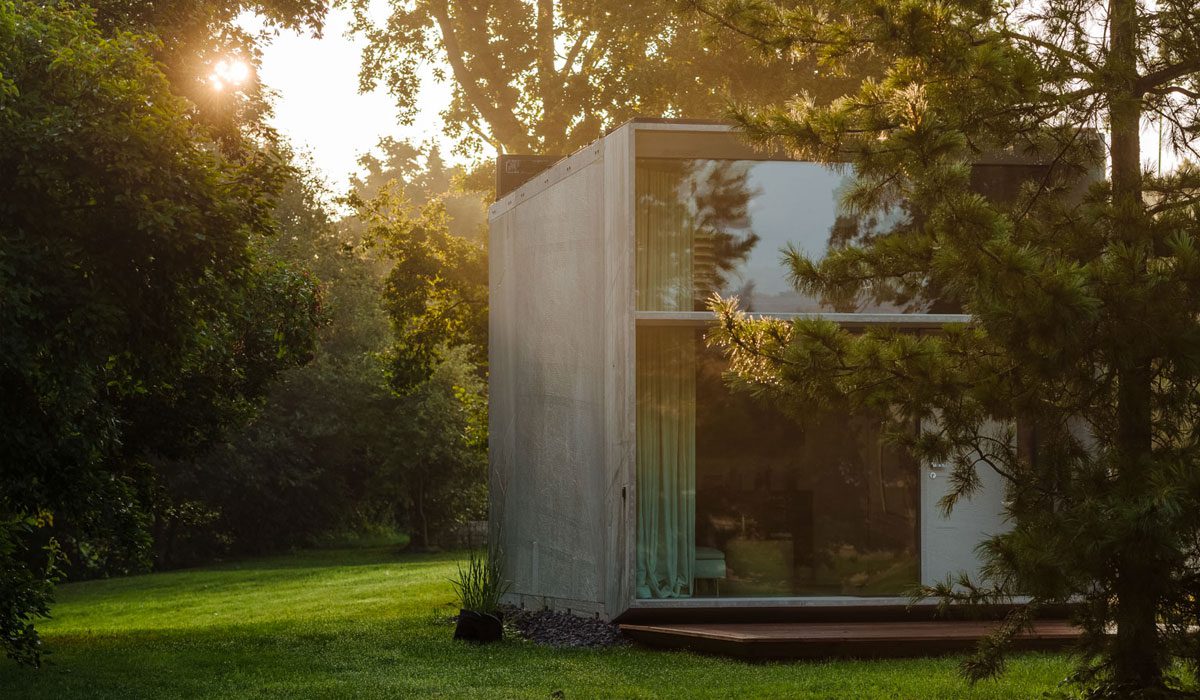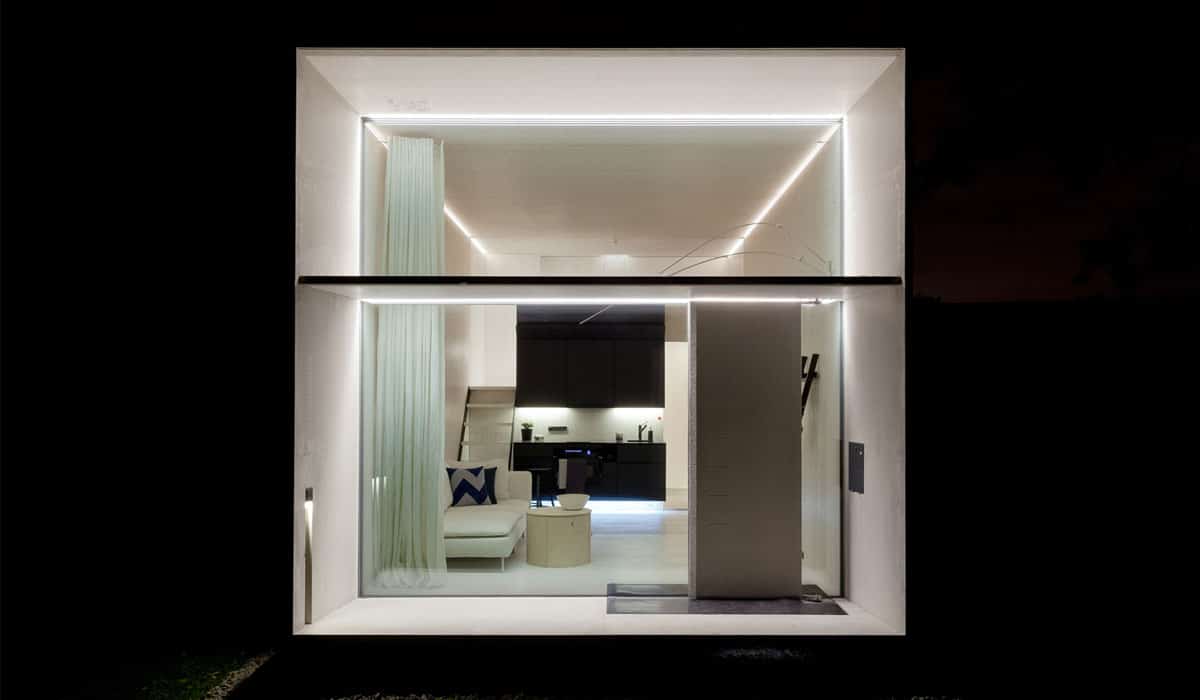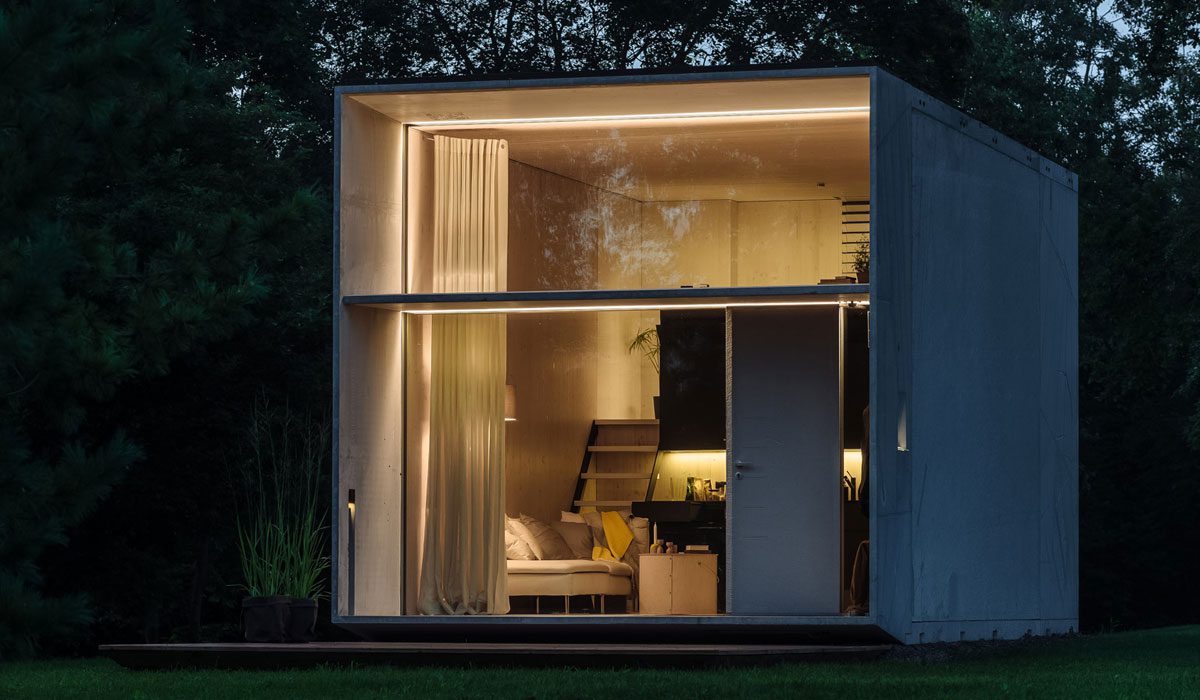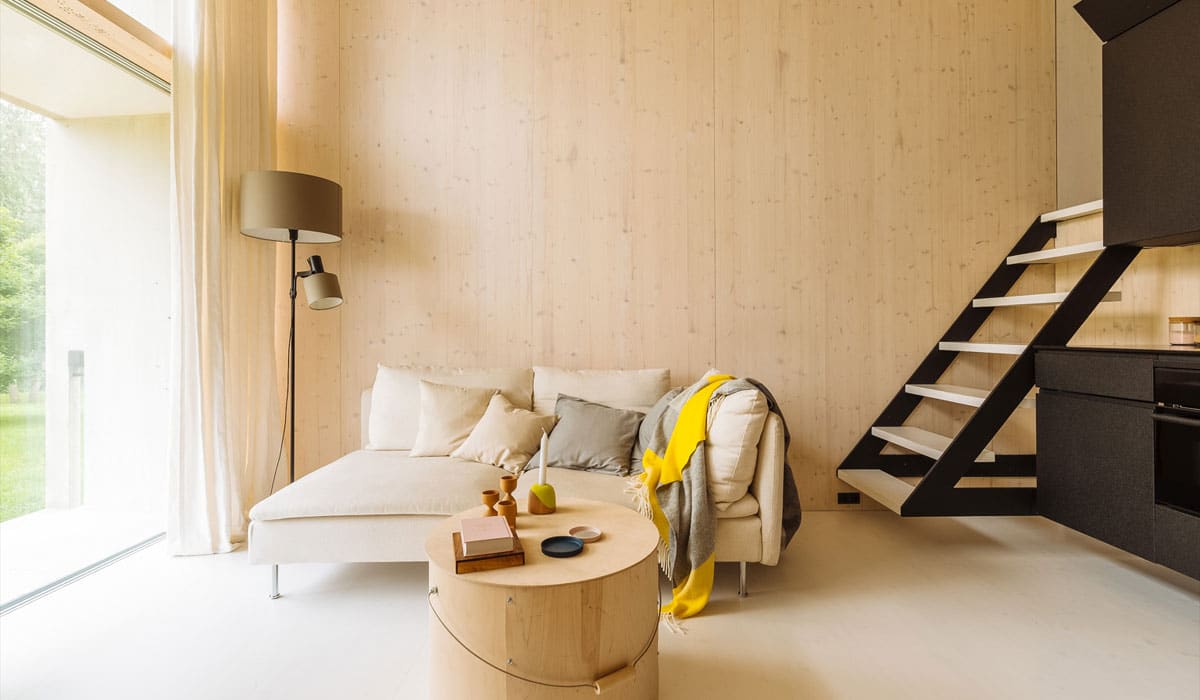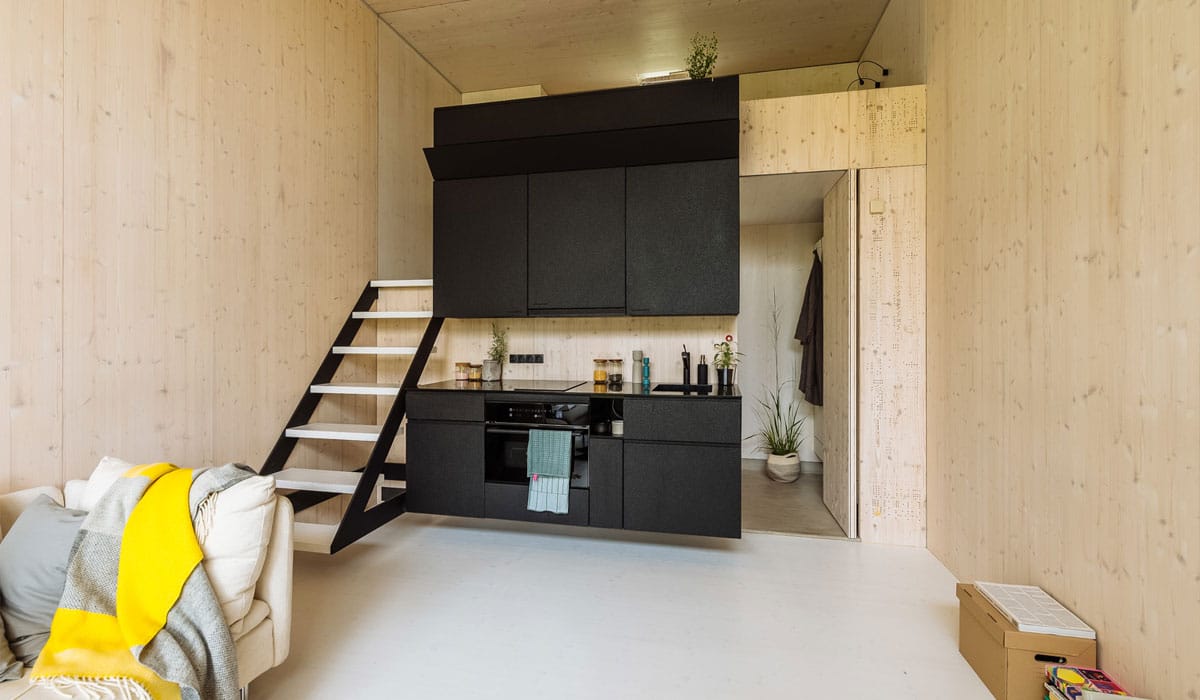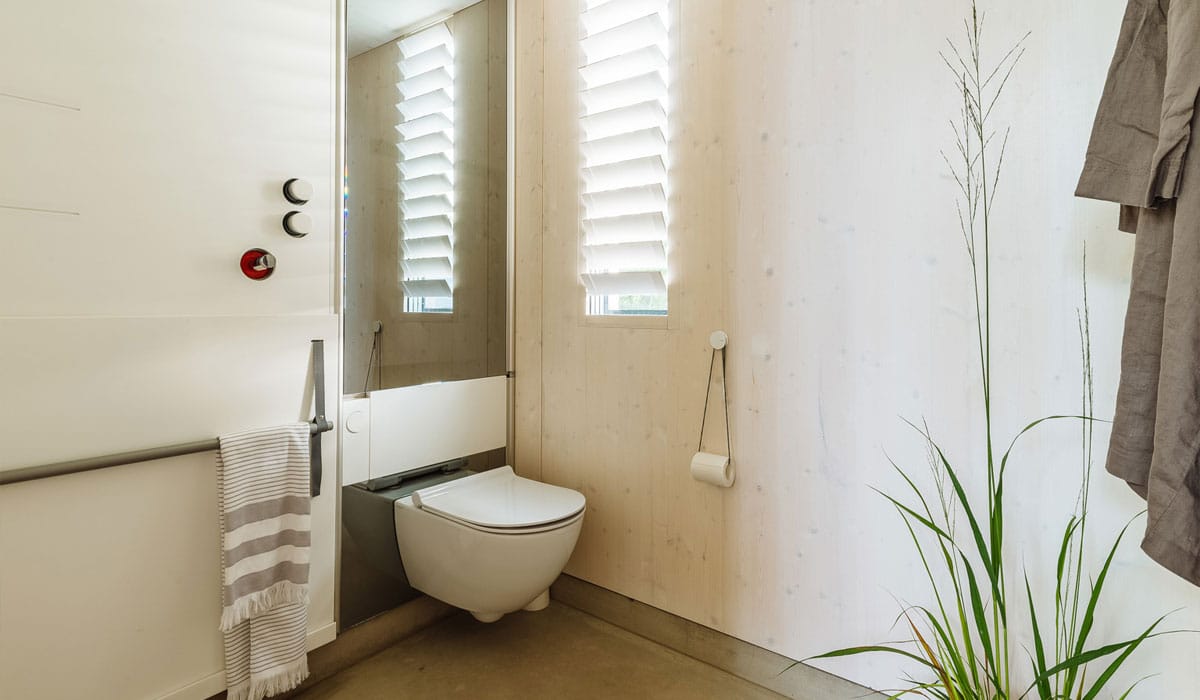 Surprisingly Spacious & Affordable
Split between a living room, kitchen, bathroom with toilet, and bath/shower, KODA's layout is highly strategic and designed around functionality. With a bedroom and laundry room upstairs, privacy can be achieved if things are feeling a bit tight. If you're imagining a rustic homestead in the middle of the woods, this is quite the opposite. KODA is a modern architectural marvel that comes with a digital door lock, programmable LED's, and is fully sustainable by harnessing energy from the rooftop solar panels.
The best part about the KODA micro-home: it's highly affordable (starting at $130,000), ships in pre-fabricated sections, and can be assembled/disassembled in under a day. All you need is a plot of land and a reliable surface (like gravel or asphalt) – no foundation necessary since KODA is made from concrete. If you have an entrepreneurial spirit, Kodasema offers its KODA in café, office, workshop, store, and classroom versions – making this an ideal dwelling to hang a shingle.
Kodasema's Versatile Home
With all of the bells and whistles, which include smart heating, cooling, and power systems pre-installed within KODA's concrete walls, you can anticipate the price tag jumping to $194,000. Kodasema already has a loaded KODA on display in UK's BRE Innovation Park and is releasing its stackable version "sometime in 2018". Whether it's a village of seven KODA's in Tallinn, rental apartments in Estonia, or affordable housing units in London, there appears to be widespread possibilities for Kodasema and its tiny home.
Without needing a significant foundation area (318 cubic feet) and an easy pre-fabricated one-day assembly process, anyone with a plot of land in the U.K. has to consider the KODA as a viable option. The fact that it can be delivered one day and you can be moving your stuff in the next day, is highly enticing. If you need to pick up and move, KODA can be disassembled and reused in another location.
As someone who loves exploring remote locations around the world, I can see myself buying small plots of land in picturesque spots in/around Northern Ireland, England, and Scotland for the sake of someday owning an army of KODA homes to visit. Talk about the perfect Airbnb business plan.