MIT Building Microchip Designed for Insect-Size Drones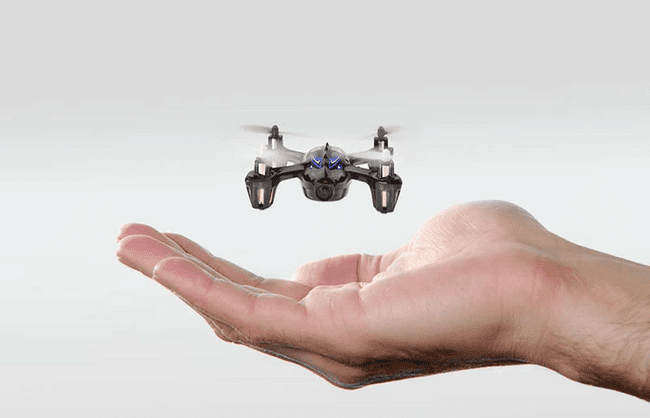 In the past year alone, the world has been introduced to some of the most sophisticated drone technology. From the DJI Phantom 4 Quadcopter to the Yuneec Typhoon Q500 Quadcopter, drones are capable of high-aerial 4K cinematography, come equipped with GPS navigational sensors, and can reach speeds of up to 45 mph. The next evolution in drone technology will be centered around reducing the size of its processing chip – the one that controls autonomous flight, power consumption, and high-resolution camera footage. A reduction in chip size would result in an entirely new breed of smart drones the size of bumble bees.
MIT's Microchip Technology
Thanks to a team of engineers at MIT, the size of drone chips has been reduced drastically – making it possible to build bottle cap size UAVs. Led by Associate Professor of Aeronautics and Astronautics Sertac Karaman and Associate Professor of Electrical Engineering and Computer Science Vivienne Sze, MIT's tiny drone chip is capable of full navigational control, capturing high-res aerial footage, and the best part: it does so at a fraction of the power consumption.
With current drone chips consuming close to 30 watts of electricity, MIT's microchip uses only two watts of power and takes up only two Megabytes of memory. The chip also processes an impressive 20 images per minute. So how did the MIT team drastically reduce the size of a drone chip and boost its performance? Using an approach called "Navion." Instead of following the traditional chronological order of design first/create algorithm after, the team at MIT created both the chip and the algorithm simultaneously. According to a recent article in New Atlas, "this approach pairs down an existing algorithm responsible for determining the drones awareness of its position in space, known as ego-motion."
Drone Field Testing
The end result of their revolutionary design approach: the installation of a field-programmable gate array (FPGA) chip that can control power consumption levels and at the same time, "maintain an acceptable level of accuracy." Through multiple drone simulation and motion-controlled flights, the installed chip was able to strategically conserve power by eliminating outside memory storage and processing data. Instead of taking up precious storage, the microchip was able to erase unneeded data while keeping its performance optimal.
The next steps are to improve the chip's algorithm and application-specific circuit – reducing the power consumption down to hundreds of milliwatts. According to Professor Karaman, this translates into the making of "the smallest intelligent drone that can fly on its own." The most practical application being the creation of insect-size drones capable of search and rescue missions, industrial inspections, and high-level surveillance.
Imagine the Possibilities
"Imagine buying a bottle cap-sized drone that can integrate with your phone, and you can take it out and fit it into your palm," Karaman said in an interview with New Atlas. "If you lift your hand up a little, it would sense that, and start to fly around and film you. Then you can open up your hand again and it would land on your palm, and you could upload that video to your phone and share it with others."
If you're interested in checking out MIT's nanotechnological brilliance, their microchip will be presented at the Robotics: Science and Systems conference.