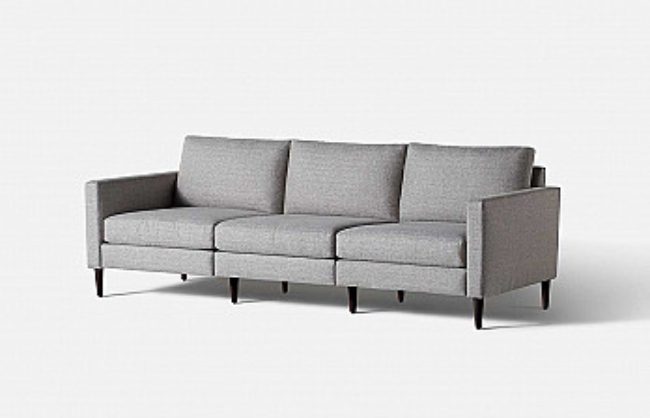 It's fair to say that the worst part about buying furniture is figuring out what is going to fit in your home. Even when you know the dimensions of your house you have to take into account other pieces of furniture that you will want to put in. It's so easy to simply be out of a little space and not be able to fit anything in properly.
That's one of the issues the sofas from Allform Sofa try to fix, but how well do I think they get the job done? From space limits to adjustments in how much of a sofa you're using, to the basic question of how many people you need seating for in your home. All of these questions are ones that Allform Sofa tries to make easier, but first, what even is Allform Sofa?
PROS
Modular design allows for simple removal and additions
Stain-resistant fabric
100-day trial period
Free and fast shipping to available locations
CONS
Requires Self-Construction
Harder to put together than most expect
Unable to get a feel for the sofa before shipping
Not the cheapest option
BOTTOMLINE
One of the biggest problems with buying new furniture is figuring out how well it will fit in your home. Newer products like the ones offered by Allform Sofa try to alleviate that problem by giving consumers a modular sofa that they can better fit into their homes.
Product Features:
Modular builds
Can easily be refitted to fit smaller or larger spaces
Build at home
Comfortable seating
Stain-resistant fabrics
What is Treadly Treadmill?
Allform Sofa's main products are their modular sofas. This modular furniture is interesting to me. What it does is it allows consumers to not only be more sure their new sofa will fit, but it also allows them to change the layout of their furniture over time much more easily.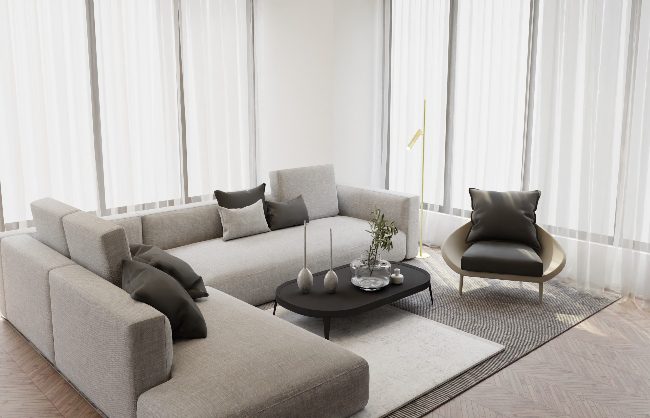 If you feel like your sofa is too big or too small, then it's as simple as taking or adding a module to it. You might not be able to get the exact size you want down to the inch, but you can get it down to the cushion. This extra bit of adjustability usually comes at the cost of comfort, yet comfort is one of the main selling points of Allform Sofa.
Allform Sofa Features
The key feature of Allform Sofa is that their sofas are modular. This means that they come in multiple pieces that can be joined together. These modules are the main selling point of any modular sofa.
What this allows for is the ability to refit and resize your sofa to your needs. Depending on the make, model, and modules you have you can even get a bit creative with the end shape of your sofa. It's one of the most versatile types of furniture out there I feel.
This does traditionally come with two downsides, though Allform Sofa doesn't appear to have one of them. Modular sofas are notorious for being less comfortable than regular sofas, but Allform Sofas are well respected for the level of comfort they offer. That leaves just one primary issue that many still have with Allform Sofa.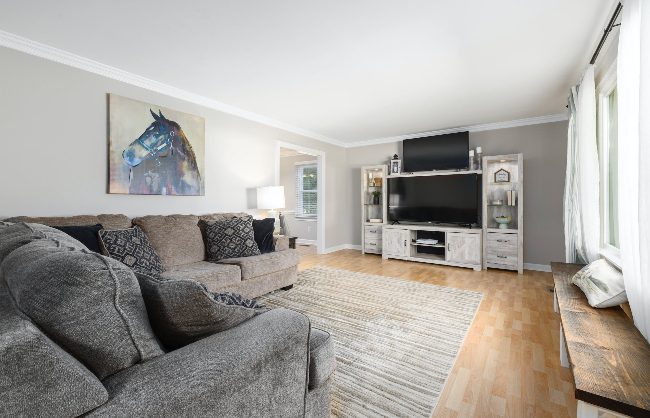 Modular sofas are deceptively difficult to put together sometimes. Once you get a feel for it the process is easy, but the first time you put it together it can be hard. Even with clear instructions, it can be difficult to piece everything together just the way you want it.
This isn't a unique problem for Allform Sofa. For modular sofas to keep their modular nature, there has to be some level of difficulty involved. The first time might be a little hard, but trust me, they get easier fast.
Allform Sofa Impressions
The main takeaway I've gotten from Allform Sofa is that it's a comfortable quality sofa that offers the best parts of a modular sofa without sacrificing comfort.
My experience with a modular sofa is somewhat limited, but I have handled them before. I know two things about them that nearly every owner of one agrees on.
The first is modular sofas are great for any home that has an issue with space. The second is they tend to be a tradeoff rather than directly better than traditional sofas.
If you buy a regular sofa you can just drag it into your home and pluck it down. With modular sofas, you need to take some time to piece them together the way you want them.
It's still true that it takes some time to put an Allform Sofa together the first time, but after that, you will have a comfortable sofa fitted for your home. It's a small tradeoff with a big payoff in my opinion.
Who's Allform Sofa For
Allform Sofa is a good option for people who want a modular sofa. If you want a fixed piece of furniture and don't want to mess with a couch that can be refitted over time then there are other sofa options. If you want a comfortable sofa that you can fit around your home in different ways as the need or want arises, then Allform Sofa is for you.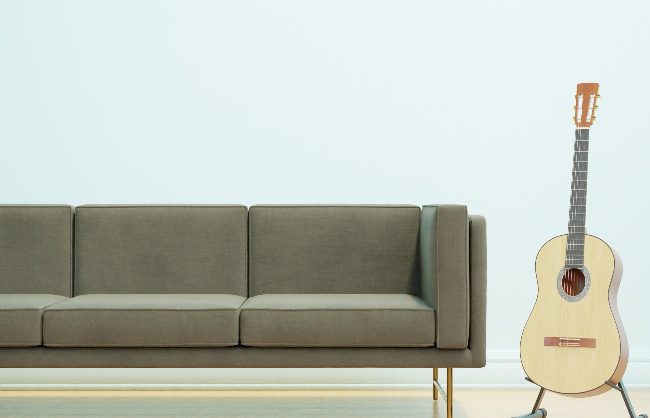 I've said this plenty of times, but it still bares repeating. Your first modular sofa is going to give you some difficulty putting together. Aside from figuring out how all the pieces fit, you will also be dealing with trying to find out what configuration works best for you.
If you like to shake up how your home is arranged then you need to have a modular sofa. They allow for so much versatility in the way you style your home that no other big piece of furniture can match them.
What Are the Benefits of Allform Sofa?
The main benefit of Allform Sofa is the versatility that doesn't compromise comfort. Modular sofas are well known for the way they can fit into most homes and be arranged easily, but as I've said many times they are not the most comfortable things to lay on. Allform Sofa is different from most of the competition in this regard.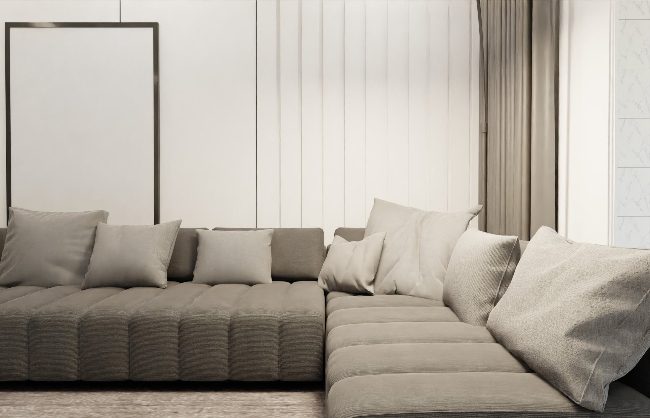 Most will agree with me when I say that the comfort of a seat is just as important as its ability to fit in your home. If you don't like laying or sitting on your new couch, then what is even the point of owning it? That's why Allform Sofa has gone to great lengths to ensure that whatever way you decide to put your sofa together it remains comfortable.
With this, you get the benefits of a modular sofa without one of its biggest flaws. It's still got some small issues, but the benefits outweigh them in my opinion.
Should You Buy It?
The main question you should ask yourself when thinking about if you should buy an Allform Sofa is do you want a modular sofa. If you want a couch that you can shift around to fit your needs as they change then this is perfect for you. If the versatile nature of the sofa doesn't feel all that appealing to you then maybe not.
Allform Sofa is comfortable for a modular mattress, and its price reflects that. I wouldn't call them the most expensive sofa on the market, but they aren't cheap. If you're on a budget and just want a regular old fashion couch then there are more budget options available out there on the market.
How to Buy an Allform Sofa
The best place to go looking for an Allform Sofa is right at their website here. Going through their website you get all the benefits and assurances that the company offers when you buy directly from them. The quality assurance is worth it.
Be sure to check frequently for when sales might come up. They might not always be clear about when a sale is going on, but if you can find one you can get as much as twenty percent off.
How Does Allform Sofa Compare to the Alternatives
If you're deadset on getting a modular sofa, but don't know if an Allform Sofa quite fits your needs then you can look at the other options out there. They all have their pros and cons when compared to one another, and I think it's fair to look at a couple of the options available to paint the best picture of where your money should go.
AllModern
Cost is the biggest factor that will keep most away from a modular sofa. Even at the cheaper end of the spectrum, an AllModern sofa will still likely cost you around 1,000$, but that is still cheaper than the 2,000$ you would be spending on most other brands. If you manage to find them on sale then you might even get a rare modular sofa that goes under the four-digit mark.
The sofas themselves are nothing overly special or terrible. They function well and are about as stock as they come. You get something reliable with all the great parts of a modular mattress, but also with all the downsides, they tend to have.
Arhaus
If money is no object for you and you just want a modular sofa that will fit into your home's style. I think Arhaus might be the brand for you if that's the case. What they offer are high-quality modular sofas that look stylish in any home they are put in.
These are what I would call luxury furniture. At their cheapest, they can fall within the range of typical modular sofas at around 2,000$, but the range only gets higher from there. Depending on the piece it can get into the five digits range, with everything between that and 2,000$.
They are not cheap, but they look good. They have options that keep a good bit of the stylish look while falling into a more typical range as well, so they do have basic options. Still, I wouldn't call them the best for someone hunting for a deal.
Final Verdict
I can safely say Allform Sofa is one of the better options out there for people wanting a modular sofa. The real question then becomes is it a modular sofa that you want? They have their ups and downs that can be weighed against traditional sofas, and that's a decision that you will have to make for yourself.
Good reasons to want a modular sofa include their versatile nature, the ability to adjust your sofa around your living room rather than your living room around your sofa, and ease of adjusting sizes over time. The main con is the cost. A regular modular sofa will fall in the range of an upper mid-traditional sofa, so they are expensive.
If you feel like you would get your money's worth out of a modular sofa, then I would recommend Allform Sofa as the place to start. You might still wanna do some shopping around to find the best deal on a quality sofa, but you will be hard-pressed to find one better than this.
Resources and Further Reading