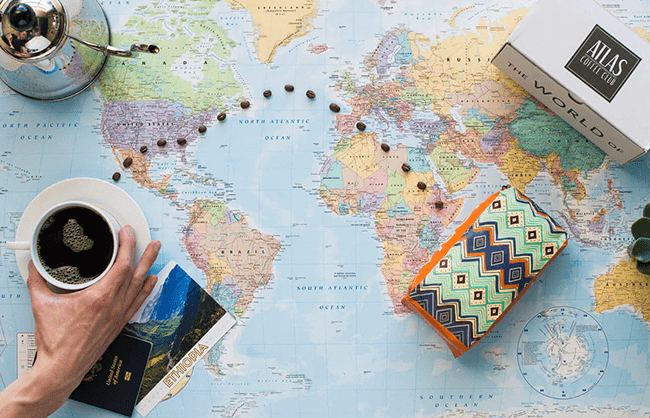 There's a lot of coffee out there, so much that even the most enthusiastic coffee lovers will often only be able to try a fraction of what's available in the world. Most stores and coffee shops have a fairly limited supply and variety, not to mention having to leave your home and find the right place that serves the perfect blend for you.
This is where the Atlas Coffee Club steps in to provide coffee lovers with a selection of blends from around the world, all curated and delivered to your home exactly how you like it. In this review, I will go over the basics of Atlas Coffee Club, their products, business model, marketing, as well as some of the competition, in order to help you decide if you want to sign up for this unique subscription service.
PROS
Customization
Perfect for coffee enthusiasts
Extras included
CONS
Website can be confusing
More expensive than other services
BOTTOMLINE
A subscription to Atlas Coffee Club is an excellent way for coffee lovers to expand their taste and try out a variety of different blends from all over the world. Subscriptions can be customized to fit each individual and provide them with the best experience possible.
Features
Subscription box service
Coffees from around the world
Postcards for the nation of origin of each coffee included
Brewing tips included
Personalized preferences
What Is Atlas Coffee Club
Atlas Coffee Club is a company that provides organic and gourmet coffee to users via individual bags or through a subscription service. Coffee beans from Atlas are sourced from all over the world, from countries such as Costa Rica, Brazil, Indonesia, and Ethiopia.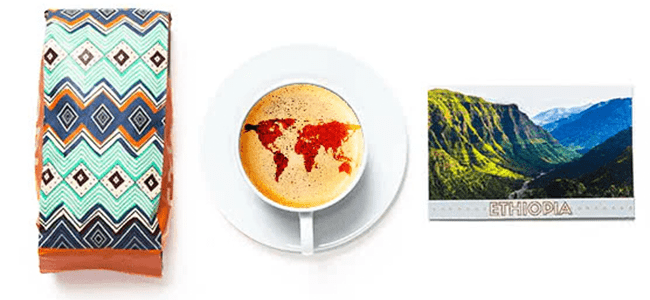 The brand bills itself as a way to tour the world of coffee and expand your horizons. The company uses a subscription box service, which has become very popular in recent years. Coffee blends can be purchased without the subscription, however, for those who don't want to commit to another service right away.
Features
As I mentioned above, the Atlas Coffee Club uses a subscription box model, where by signing up, you will receive a package from the brand either every 2 weeks or every 4 weeks. These boxes contain a bag of coffee beans from a variety of foreign countries, like Costa Rica and Indonesia, so that you can expand your taste and see what the rest of the world has to offer in terms of coffee.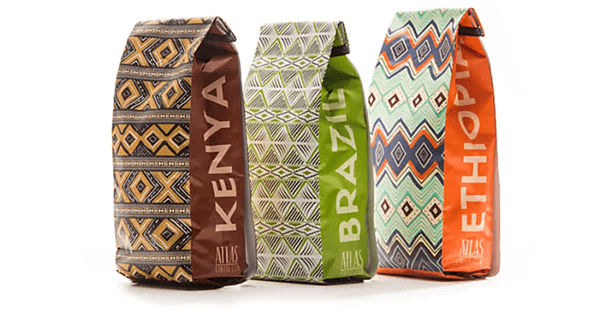 In addition to the coffee itself, each box includes a postcard from the country that the beans are sourced from, as well as tasting notes and brewing tips so that you can get the most out of your particular blend. Your subscription to Atlas Coffee Club can also be personalized to your specific needs, for example, if you want your beans to be roasted or already ground up upon arrival.
How Can You Use Atlas Coffee Club? / Who Is This For?
If you're interested in trying out the Atlas Coffee Club, you have 2 options. You can either buy a single bag, or you can sign up for the subscription service.
When you decide to purchase either a bag or sign up for the subscription through the official website, you will then choose how you want your beans to be delivered to you. The first selection is whether you want your beans already ground, whole, or in pods for a coffee maker like a Keurig.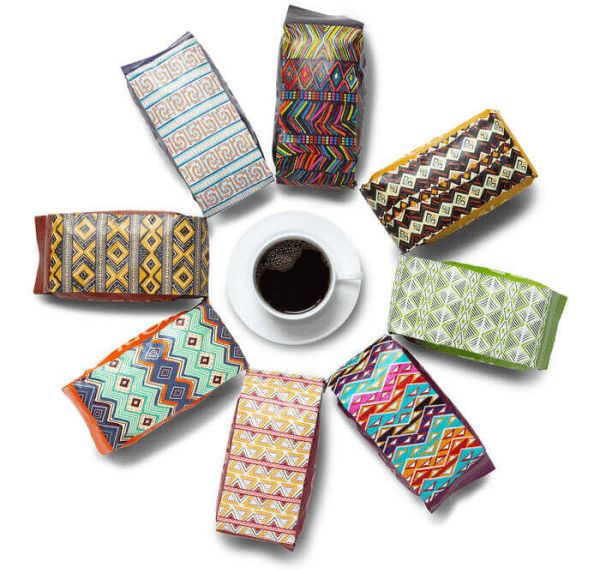 Next, you will select the brew method you use, whether it be ground for a french press, whole for a drip machine, or whatever way you prefer to make your coffee. After this, you will select your roast preference, and then how many bags you would like to receive in each box, followed by how many boxes you want each month.
Atlas Coffee Club is for the coffee enthusiast who wants to expand their tastes and try out a different coffee each month, sourced from places they might never be able to visit otherwise. If you're tired of the same blends and beans you get from the grocery store or the local coffee shop, the Atlas Coffee club might be for you.
Web Infrastructure / Branding
The official Atlas Coffee Club website does a great job of informing potential customers what the product is as well as how the subscription service works. All information from how the coffee beans are sources to what countries they get their beans from is easily accessible from the home page. Additionally, everything runs well and all links I tested went to where they were supposed to.
One thing about the website that did confuse me, however, is in their list of countries they get their coffee from. Atlas claims that they provide coffees from around the world, but only 4 countries are listed on the home page. It's unclear from the homepage if these are just the 4 most recent offerings from Atlas or if they cycle through this handful of nations each month.
Upon further digging, I found through the collections page, that many more coffees were available from more countries than just the 4 on the homepage, including Peru, Colombia, Kenya, and a lot more. I feel that more of these should be showcased on the homepage, so as to not lead potential customers into believing that Atlas only has 4 coffees to choose from.
Branding and marketing materials do a good job at invoking that traveling the world through your morning coffee feeling, with lots of emphasis on the different nations each blend is from. The postcards included with each box is the strongest example of the vibe Atlas is going for, letting you learn about cultures and areas you might not otherwise know too much about without having to travel there yourself.
Should You Buy It
Atlas Coffee Club appeals most to coffee enthusiasts, so if you fit that title and want to expand your tastes while seeing what the rest of the world has to offer in terms of caffeinated bean juice, then this brand is for you. If you're a coffee lover who also takes great interest in foreign countries, then this service is even more for you, as you can learn about different nations and how they treat coffee.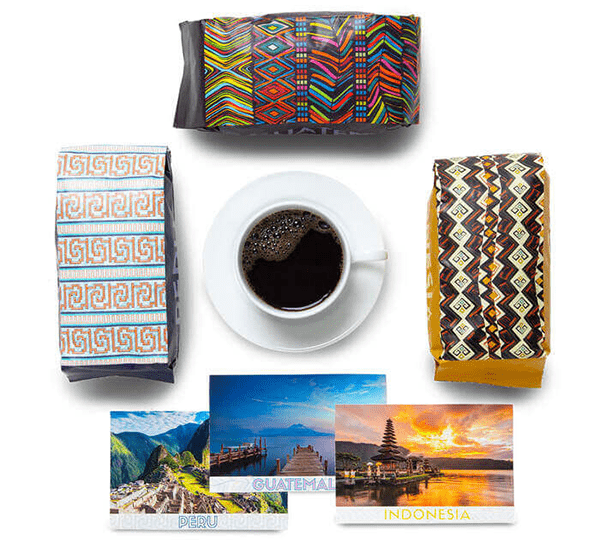 If you're not a coffee person and prefer a nice cup of tea or even hot chocolate in the morning, then it's a better idea to skip on Atlas Coffee Company. Also if you're not picky about where your coffee comes from and are content with whatever they have at the local coffee shop or grocery store, which there's nothing wrong with, then this service is not for you.
Where to Buy
Being an exclusive subscription service, you won't find anything from Atlas Coffee Club on store shelves or anywhere else online besides the official website. Here you can not only sign up for the monthly subscription service, but also try out individual bags of coffee from previous months. Subscriptions cost about $14 a month.
The Competition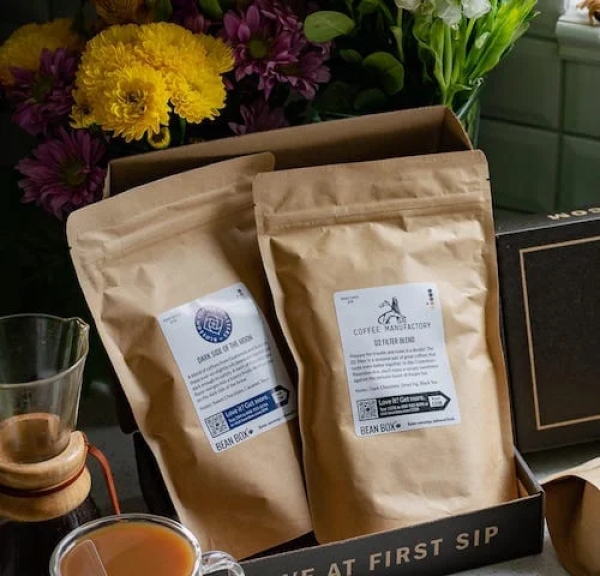 Another popular brand that delivers coffee beans via a subscription service is Bean Box. With a subscription to BeanBox, you will get a bag of specially curated coffee to your taste delivered right to your door, all with free shipping and an exclusive membership pattern.
Like Atlas, you can also buy bags of coffee individually without subscribing for about $20 a bag. Such blends include Brazil Canan Estate, Johnson House Blend, and Theo Blend.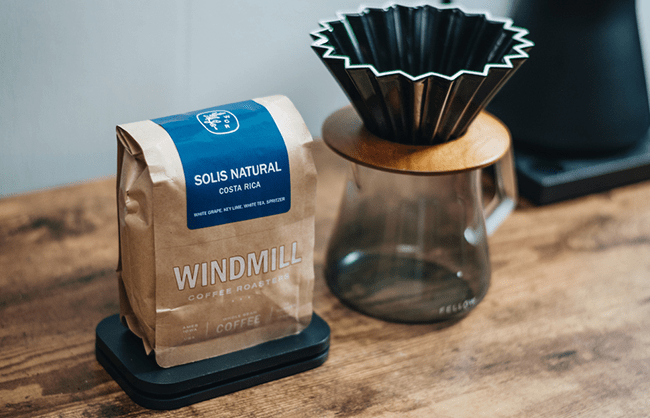 Bottomless is another coffee subscription service that does things quite differently than Atlas or Bean Box. Instead of receiving 1 or 2 bags of coffee a month, Bottomless will send you a small wifi connected scale that you will place your bag on top of, and then it will automatically order more coffee when you run low. This service is only $7.99 a month, a good price for such a new idea.
While Bean Box and Bottomless are interesting services that I think provide quality products, neither of them deliver the traveling the world feel that Atlas does. As of now, Atlas Coffee Club is one of the only ways to travel the world off coffee right in your own home.
Final Verdict
There's no shortage of subscription services for coffee lovers, but the Atlas Coffee Club stands out by offering a variety of different blends from all over the world. Atlas also wins in terms of customization and customer experience as any coffee enjoyer is sure to be able to make a plan that works just for them.
Atlas Coffee club is a great way for coffee enthusiasts to expand their tastes and learn about how the rest of the world makes coffee, all from the comfort of their own home.
Resources and Further Reading