What is Monat Hair?
Monat is a beauty brand that you likely heard about online. They are a company that provides luxury haircare products and claim to use all natural ingredients in all their products. However, with every story about how Monat products has changed a person's life, there are dozens of horror stories involving shady business practices, poor factory conditions, and even hair loss caused by their products.
Monat uses the multilevel marketing business model, or MLM. This model involves recruiting customers to become sellers who then have to buy and sell the products.
Other examples include Amway, Mary Kay, and LuLaroe. Many MLM companies will claim that their sellers can become financially independent and even wealthy by selling their products.
However, the vast majority of people who sell for MLM's will make little to know money by selling the products alone. Those looking to avoid a pyramid scheme may want to steer clear of Monat.
But for the purposes of this review, we will take a look at some of the products from Monat as well as my own personal experience with the product.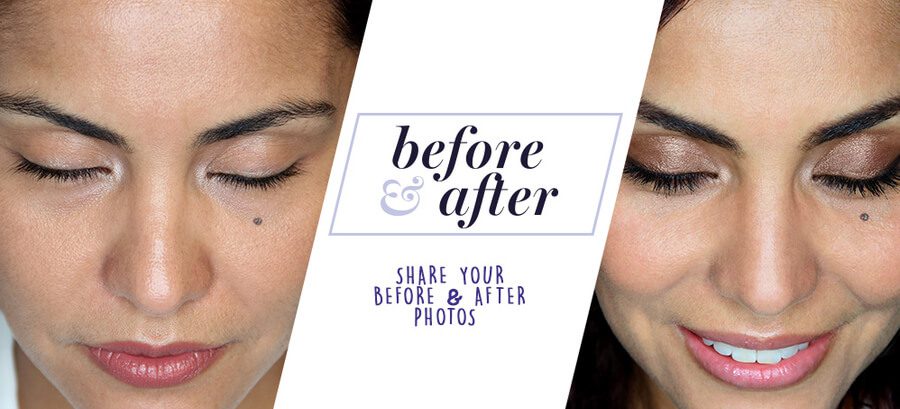 PROS
Has lots of hair care products that use natural ingredients
Gives you 30 days to get your money back
Vegan and cruelty-free
Offers a VIP program for frequent customers
The website includes use and styling tips
CONS
The shampoo may damage your hair
Many customers had negative experiences with Monat
Some of the hair and other products are expensive
BOTTOMLINE
Monat makes tons of hair care products that are suitable for all hair types along with other beauty products. Though the brand has a lot of unhappy customers, it also has some fans who use these products every day.

iReviews Shopping Assistant
Find the best prices for this and many other products with our chrome extension
Product Features
Product Range: Shampoo, conditioner, treatments, sprays
Price: Around $50+
Refund Policy: Full refund within 30 days, minus a 10% restocking fee after 30 days
VIP Cost: $24.95
VIP Benefits: Free shipping, 15% off discount
Vegan/Cruelty-Free: Yes/Yes
Monat Hair Products
Renew Shampoo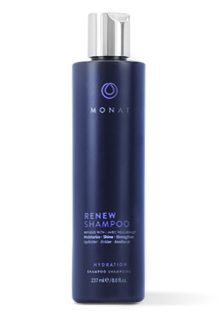 One of the top products from Monat Hair is the Renew Shampoo. Designed for those who are unhappy with their hair and want to renew it, this shampoo is safe to use daily. You can use the shampoo on its own or with other products from Monat.
 Replenish Masque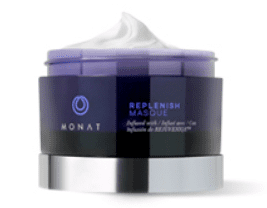 Monat makes its Replenish Masque for customers who want to repair damaged hair. This hair mask uses natural oils and other ingredients to hydrate your hair and remove the signs of damage. One jar of the mask retails for $69 and gives you multiple weeks of use.
Restore Leave-In Conditioner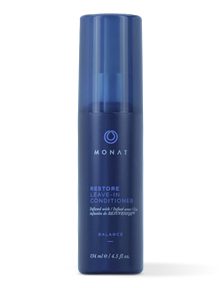 Monat makes the Restore Leave-In Conditioner for those who want the benefits of a conditioner but also want to save time. It uses the same ingredients as some of the shampoos and masks to restore your hair and make it look more vibrant and healthy. Monat charges $47 for this conditioner.
Reshape Root Lifter
Designed to breathe new life into your roots, this product comes in a spray bottle and uses a formula that does not include alcohol or other ingredients that can dry out your hair. You can use it whenever you want more shine and healthy-looking hair. You'll pay $43 for the Reshape Root Lifter.
Rejuvenique Oil Intensive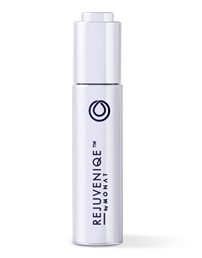 Designed for those who want to cope with their stress, it acts as an elixir that mimics your body's chemistry to strengthen hair. Monat also suggests that you apply a few drops to your hair before wrapping your head in a warm towel to let your follicles absorb the liquid. Monat charges $129 for it.
Monat Black Shampoo + Conditioner
This is the product that I ordered and used personally. The shampoo had a very pleasant minty smell and felt very nice as I applied it to my hair. After my hair dried, I received a lot of compliments about how soft and smooth my hair looked. This small product retails for $40.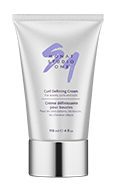 Monat sells its Curl Cream for $51.
More from Monat Hair
There are tons of other Monat hair products that you might want to try at home. Some of the top products with the highest customer reviews include:
Volumizing Renew Shampoo ($51) – Helps you get the beautiful hair that you want and is suitable for everyday use.
Intense Repair Treatment ($92) – Remove all of the signs of damage that you see in your hair with this intense treatment.
ReStyle Instant Sculpting Taffy ($46) – With the texture of taffy, this styling product helps you create a style that lasts for hours.
Junior Gentle Detangling Spray ($30) – Use this spray on your child's hair to gently remove tangles with no tears.
Junior Gentle Shampoo ($33) – Help your child's hair get as clean as possible with this shampoo designed for kids.
Smoothing Deep Conditioner ($67) – Give your hair the help that it needs with this conditioner that gets deep into your follicles.</li
Super Moisture Masque ($69) – Monat makes this hair mask to help you battle environmental damage and hydrate your hair.
Thermal Protect Styling Shield ($52) – When you use this product with a hairdryer or curling iron, you protect your hair from heat damage.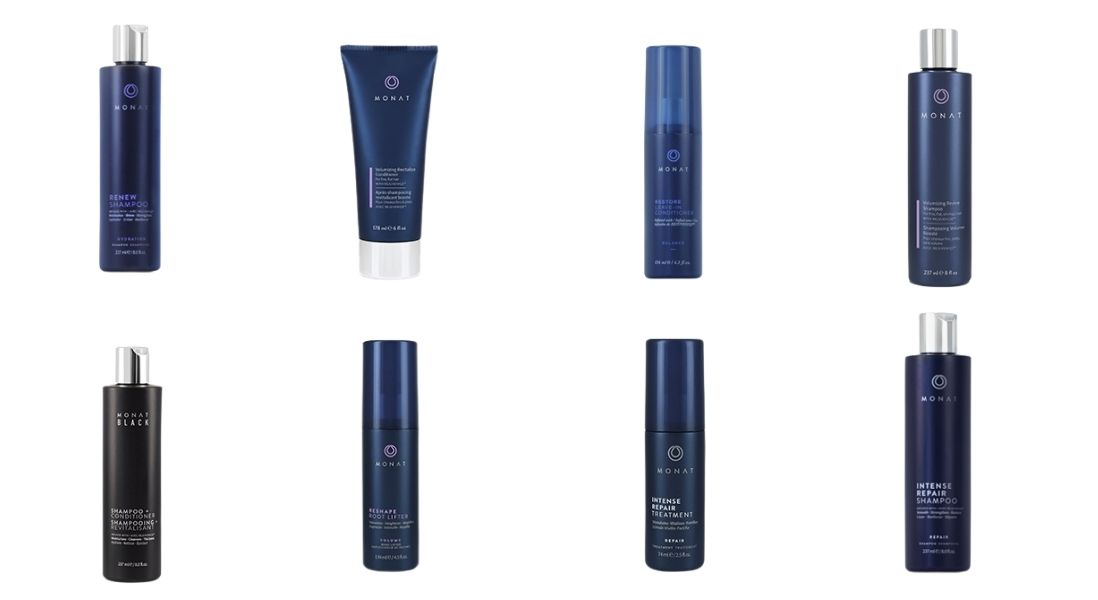 Where Can You Use Monat Hair Products?
Monat hair products are safe to use anywhere you would use other hair care products. Most customers use these products at home. It's easy to establish a routine where you use the shampoo and conditioner every time you take the shower. How often you use this combination depends on your hair. Some shower up to four times a week because they have oily hair that worsens between showers. Those with dry hair may find it helpful to wash their hair only once or twice a week. You can then select supplies that work for your hair type. Do you have curly hair that is often hard to tame and suffers from frizz? Monat makes creams that tame your frizz and style your hair.

Thanks to some of the sprays and treatments from the brand, you can give your hair the help that it needs during any hour of the day. Why not use styling spray after a long day at work that leaves your hair looking dry and lifeless? You can get a brand new look before meeting your friends for drinks or someone special for dinner. There are also tons of products that you might use on vacation or a business trip and after working out in the gym.
Monat hair products can be used anywhere you would use other hair care products. Most customers use these products at home in the shower.
Monat VIP Program
If you think that Monat hair products are a little too expensive, sign up for the VIP program. This requires an enrollment fee of $24.95 that you pay just once when you join. You then unlock a 15% discount that applies to every online order you place. Other discounts are available through this program. It should be noted, however, that if you sign up for a VIP membership, Monat may try to convince you to become a seller.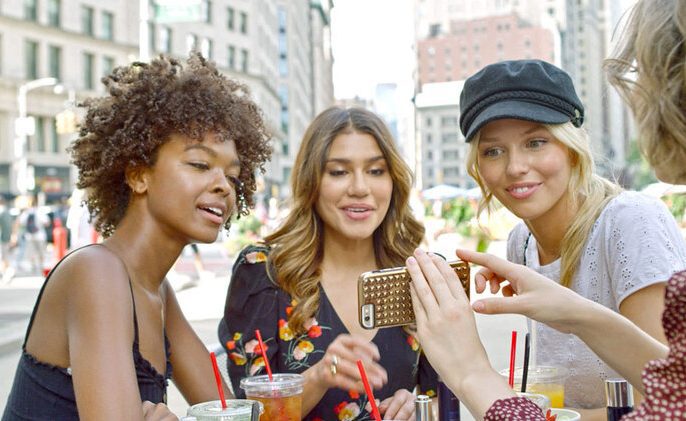 Monat lets you tell your friends about your favorite products and have them order from you.
Who's This For?
Monat makes products for both men and women. The brand has a reputation for making products for older women or middle-class women. Though Monat originally marketed products toward those women, it worked hard to change its customer base in recent years.
Monat now makes products for kids, too. This line features gentle formulas that are suitable for their weak hair. You'll find both shampoo and conditioner along with a spray to get rid of tangles. There are even some products suitable for your pets.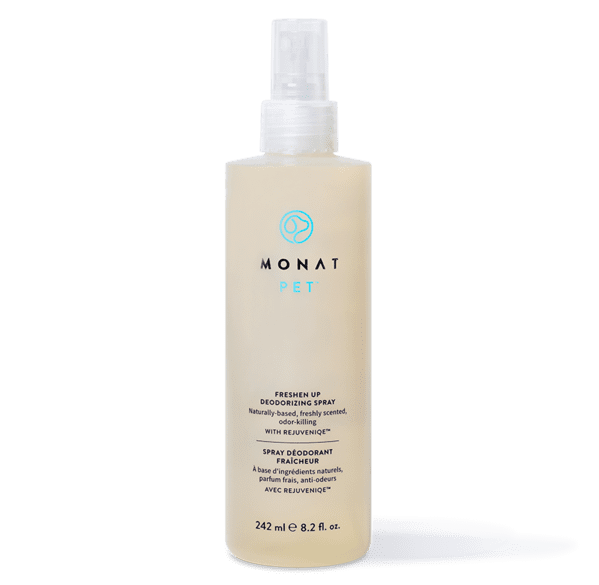 Other Products from Monat
Monat also makes skincare products which come in a system. This system has you select one product for each step in a 4 step routine. This includes the Makeup Vanishing Balm, the Rewind Age Control Nectar and the Refresh Face Mist.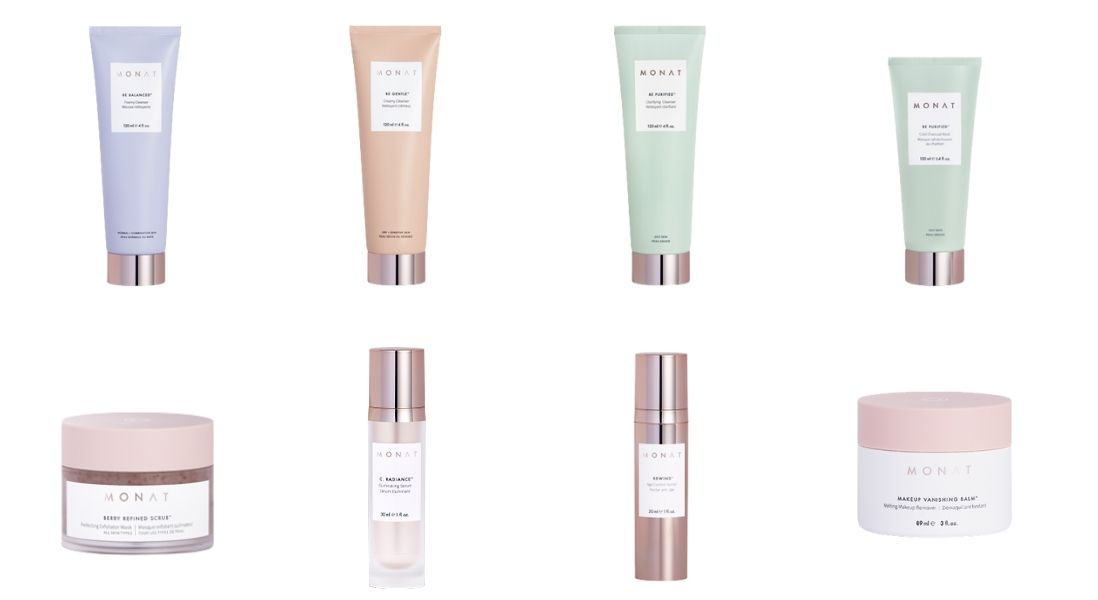 There are also wellness products that are part of a new Monat line. Collagen Key promotes beauty from within and comes in a powdered form. If you have trouble sleeping you may want to try the Sleep Drops.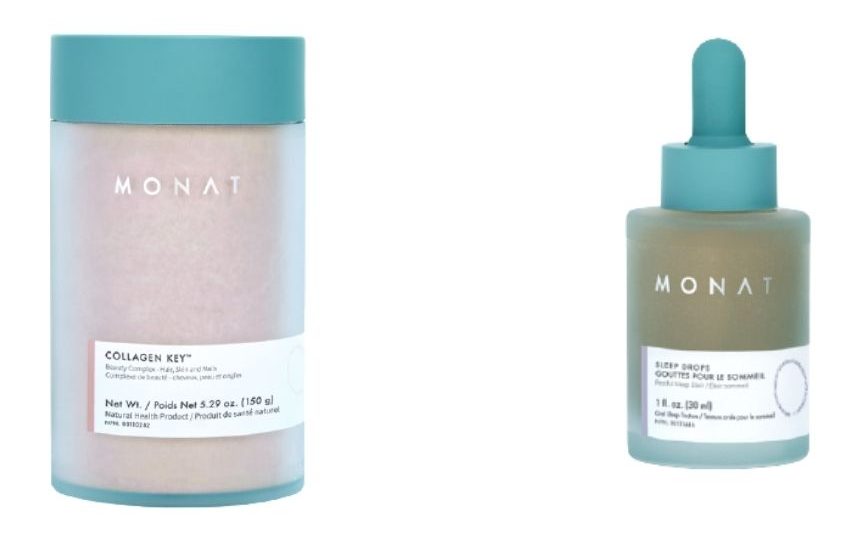 Should You Buy It?
While I personally cannot in good conscience recommend buying any Monat products, for reasons I will get into later in this review, others swear by their products and stand by them. Many say that, while the company itself may seem a bit shady, that the products are top quality.
Other pros include:
The site has before and after photos that show you the results real customers experienced.
All products use natural ingredients designed to improve your hair.
You can choose Monat hair products for daily or occasional use.
Monat makes dry shampoos that you can use when you don't have time to wash your hair.
There are both wellness and skincare products.
You can watch short videos to pick up styling tips.
There is a Monat blog that features useful tips and information on hair care essentials.
You can search for a rep you know and help them earn money through your order.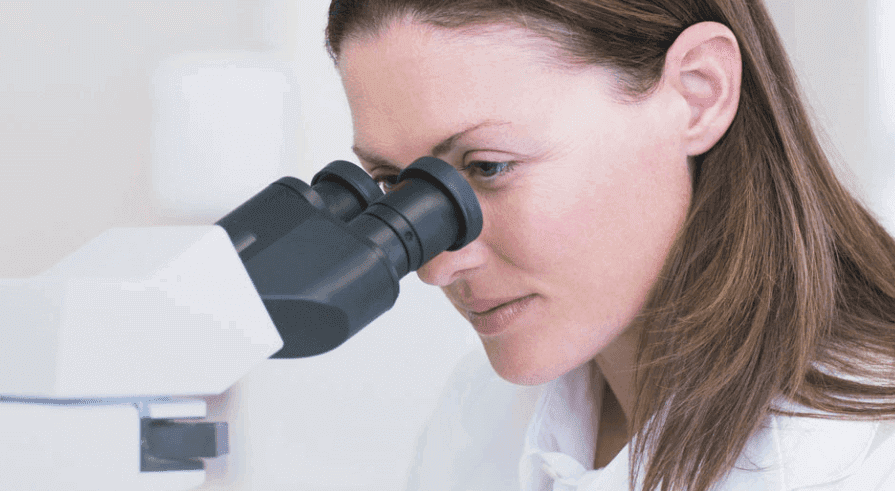 Monat has a scientific board that ensures all products contain healthy ingredients that work.
Cons to Consider
No Monat hair review is complete without a look at the cons of this brand. We do not like that the site blocks you from ordering unless you find a rep and buy from them. When you provide your email address, you may get quite a bit of SPAM from the rep. Some customers even complained that reps found them on social media and kept sending them messages, a common theme with MLMs. Another issue is the refund policy. Monat offers a full refund within 30 days but will not refund any shipping costs. If you return an item after 30 days, you'll only get 90% back. Monat will not accept returns of open products either.
The fact that Monat is an MLM is a big turn off for me personally. From what I've seen at least, MLMs will often target a vulnerable population and manipulate them into becoming sellers. More often than not, these sellers will become financially ruined because of this decision. Sellers for MLM's typically don't make much money from actually selling the product, instead making money by signing up their friends and family to become sellers themselves.
Other issues we wanted to talk about include:
There are many Monat hair reviews online from shoppers who claimed the shampoos and other products caused hair loss.
We found several complaints with the Better Business Bureau that Monat charged customers each month instead of just once.
If you sign up for the VIP program and don't make three orders, Monat will charge you a high fee.
Some products may make your scalp feel dry and itchy.
VIP members who tried to cancel found that Monat charged them a cancellation fee of $30 or more.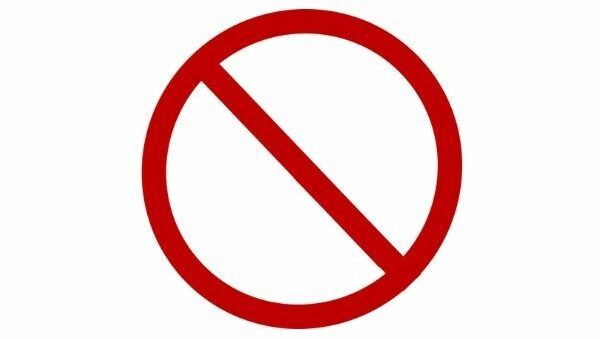 Where to Buy
One of the cons of Monat is that you can't walk into a store and buy the brand's shampoo when you run out. Monat only allows you to shop for its products online or through a representative. Another place to buy Monat hair products is right here. Our link helps you see how to sign up for the VIP program to get discounts every day, but you can also shop without becoming a member.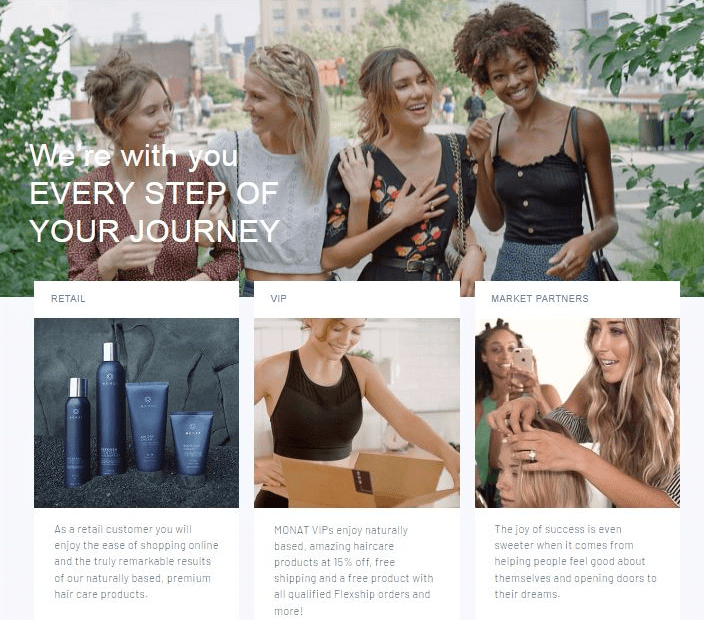 Competition
Monat has some competition on the market from both subscription box providers and other MLM brands. We will show you some of those brands below.
Avon
You can't think about MLM beauty brands without thinking about Avon. Avon has tons of hair care products, including CHI Essentials Replenishing Shampoo and Advanced Techniques Daily Shine Dry Ends Serum.
Mary Kay
Mary Kay is another MLM beauty brand. You have the choice between buying from a brand rep or using the official website. We like that there are dozens of cosmetics that include glosses for your lips and mascaras for your lashes. There are also tons of skincare products such as kits that remove dry and dead skin to leave behind healthy and youthful skin.
eSalon
eSalon lets you get a good look for the comfort of your home. For only $24, you get a custom hair color designed just for you that arrives through the mail. This brand also offers a custom hair care subscription box for $28 that will give you products designed for your hair type and needs every month.
Hairbox
Another hair care subscription box that we like is Hairbox. Hairbox lets you choose how often you want the box. You can get one every month or every other month as well as four times a year. Hairbox asks you to create a profile and answer questions about your hair. Past boxes included products such as shampoos and conditioners for thicker and healthy hair and repair treatments to restore damaged hair. You may get a few hair tools, too.
Final Verdict
During the writing of this review, I used the Monat Black shampoo and conditioner. It worked quite well and I have to say that my hair has never looked better or felt softer. Despite this, the many lawsuits and complaints to the BBB involving Monat, along with the fact that it is a multi level marketing scheme, make me want to steer far away from any of their products.

Even though the product did wonders for my hair, these issues are worrying enough to me that I will probably not use the product again. I cannot in good conscience recommend buying or selling Monat products.