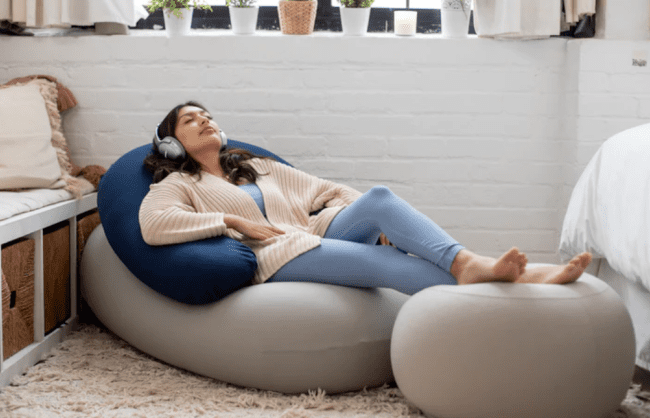 What is Moon Pod?
Moon Pod launched this year with one idea: to create comfortable bean bag chairs that could help those who experience high levels of stress, depression, anxiety, or a number of other issues. They started a Kickstarter campaign that helped the company raise more than $1.2 million from more than 5,000 backers. You need just four square feet of space to use one of these chairs, which is much less than traditional zero-gravity chairs require.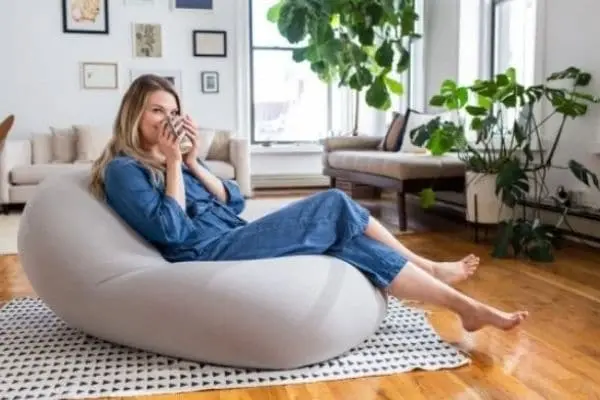 Fans of Moon Pod can be found both online and in magazines. While GameSpot talked about how the chairs were perfect for gaming, Good Housekeeping loved how comfortable the chairs were. Moon Pod now has more than 100,000 followers on its social media sites with numbers that grow every day. Look over our Moon Pod review before you reach for your credit card.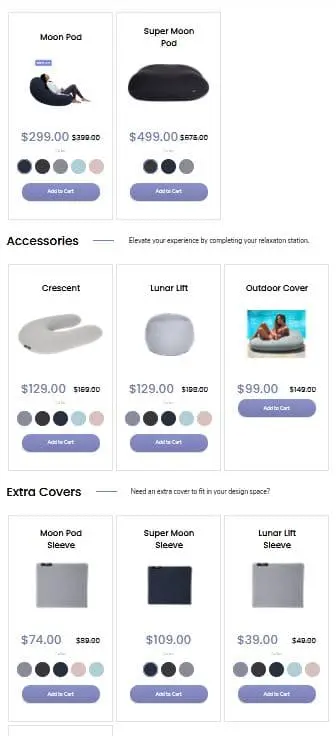 PROS
Helps with circulation
Can reduce neck and back pain
The ergonomic design fits all types of users
Offers optional warranty plans for up to five years of coverage
Uses some recycled materials
CONS
May not provide as much relief as you hope
Some shoppers had a hard time reaching customer service
You face high fees to return the products
BOTTOMLINE
From sciatica to muscle strain, Moon Pod chairs can reduce your pain and help you relax. The company makes several types of chairs along with loads of accessories and lets you add a warranty for extra protection.

iReviews Shopping Assistant
Find the best prices for this and many other products with our chrome extension
Product Features
Available Colors: Up to five
Cost: $399+
Returns: Free within 14 days
Shipping: Free in the continental United States
Financing: Four equal payments through afterpay
Warranty: Optional, three to five years
Moon Pod Review
Out of the box, the classic Moonpod resembles a giant marshmallow. With the gray cover on, the chair sort of reminded me of My Neighbor Totoro. When I sat down on the Moonpod, I found that the beads inside did a decent job of conforming to my body and giving me a sort of weightless experience.
When testing the chair, I asked my 59 year old father if he would like to have a seat. He found it quite comfortable, but needed my assistance getting up. While continuing to use the chair, I, a more flexible young adult, also found that I had issues getting up from the moonpod, once having to do an awkward roll onto the floor.
Through further testing, I found that Moonpod worked best when propped against a wall or a couch. This made it much easier to get in and out of. I found through research that many others had similar issues. I see this as the biggest downside to the MoonPod, which sells itself as a portable, lightweight alternative to a traditional bean bag chair.
Designed to hold more than 300 lbs, the Moon Pod chair will also fit users of a variety of heights. When you take a seat, the beads inside move around your body to help you get comfortable. You can then recline and stretch your legs out or lay down. The chair measures 56" X 24" X 24".
While the Moonpod is very comfy, I found the size to be a bit lacking for what you're paying for. Moonpod seems to be made for the user to purchase other accessories, such as the Crescent or Lunar Lift, to get the most out of the product. I feel that $399 is a bit much for a chair you have to buy add ons for.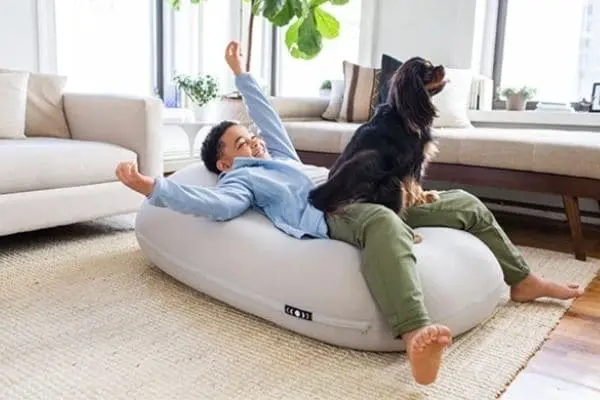 How Can You Use Moon Pod?
Moonpod advertises 3 different configurations in which to use the chair. You can use it sitting down with your back straight up, sitting in a more reclined position, or laying down on the Moon Pod horizontally. Sitting on the Moon Pod, I felt very comfortable. The beads stayed firm underneath mea, especially when leaned against a hard surface.
However, I felt that laying down on the Moon Pod left a lot to be desired due to the size of the chair. I'm 5' 10", just a little bit taller for a man my age, yet my feet dangled off the edge of the Moon Pod and onto the floor. I assume this is why Moon Pod also offers the Lunar Lift, which acts as an ottoman made out of the same materials as the standard Moon Pod.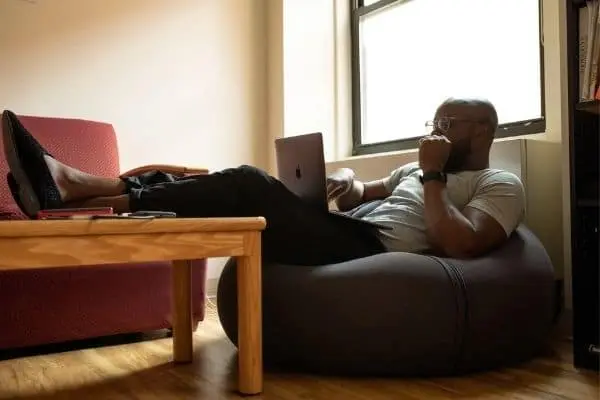 Your Choice of Colors
Moon Pod gives you a few choices of colors when you pick a chair too, Moon Indigo being a popular option. The Cosmic Ash cover is a classic deep gray Another option is Space Gray, which is a lighter shade of gray.
Some like the Neptune Blue option, this color works great in a nursery or child's room but can also stand out in your living room. You'll also find a Rose Quartz cover.
On the Moon Pod website you can click on the colors and see what they look like on the chair. We included samples of those colors below to help you decide which cover is the top choice for your home before you check the site.

Where Can You Use Moon Pod Chairs?
You can use the Moon Pod anywhere you would a bean bag chair. One advantage that this chair has is that they don't require as much space. You can place one right next to a wall and still have room to spread out or use one in place of an ordinary recliner.
Since the Moon Pod chair weighs only 12 pounds, you can even use it outside. It takes only minutes to move your chair outside into the yard or on your porch. Moon Pod chairs are great for use in any situation or space where you want to get comfortable and relax.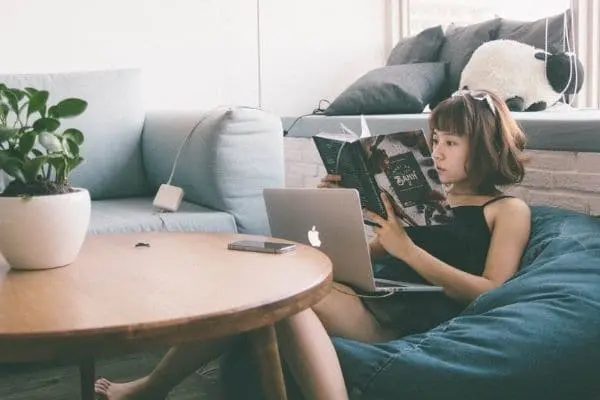 You can do dozens of things in a Moon Pod chair and use it anywhere in your home.
Super Moon Pod Chair Review
Super Moon Pod is for those who want the same comfort and versatility of the standard Moon Pod in a much larger size. This chair has all of the features of the standard seat, including an ergonomic design and high-density beads. The biggest change is that it doubles the footprint of the chair to provide more room for more people or even taller adults.
This chair comes with a larger cover that you can remove for washing. You do need to assemble this chair at home as the brand cannot ship it assembled, but most found that it only took them around 30 minutes or less to set up.
The Super Moon is available in Cosmic Ash, Moon Indigo and Space Gray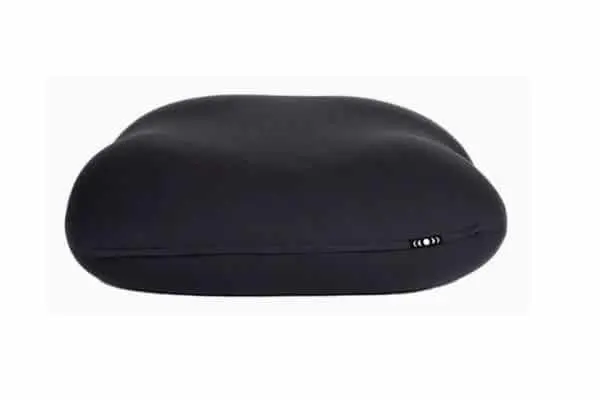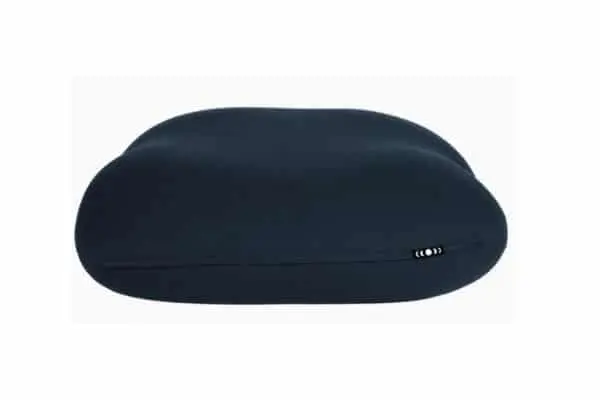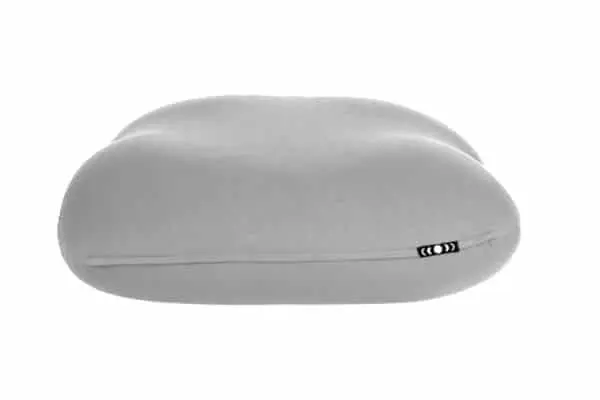 Who's This For?
I personally found the Moonpod extremely comfortable for long video game sessions. When you tuck the chair against a wall or another piece of furniture, you'll find that it provides a good amount of back support while still remaining soft under you for those long nights spent slaying dragons or blasting through robots. I can absolutely see the Moonpod becoming my go to seat for gaming.
Moon Pod advertises itself as a sort of sleep aid for those with neuro divergences, like ADHD or autism, to help them relax in a similar way to a weighted blanket. When testing the product, I was able to fall asleep on it no problem. However, the issue of needing assistance to get out of the chair may make this not the best purchase for those with mobility problems.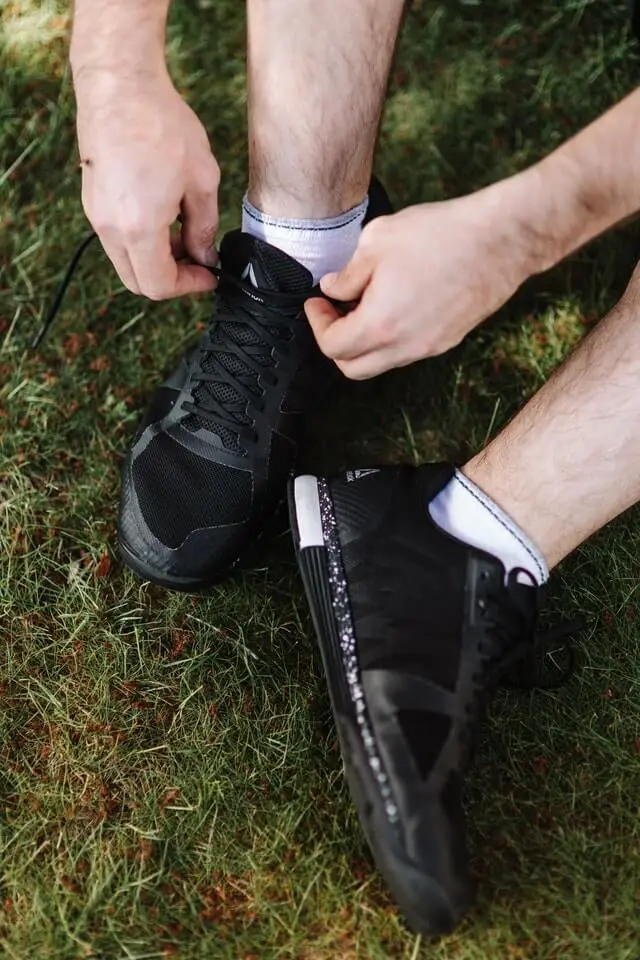 Swollen feet are a common sign of poor circulation.
What is the Moon Pod Crescent?
When you browse the Moon Pod website, you will come across a product called the Crescent. Designed for those who need more back support, this is essentially a twist on the classic back pillow. The pillow serves as a backrest and has arms that allow you to rest your arms.
Some people found that Moon Pod chairs sat too low to the ground and that their backs needed more support. It's easy to use the Crescent to get more support and lift you higher off the ground.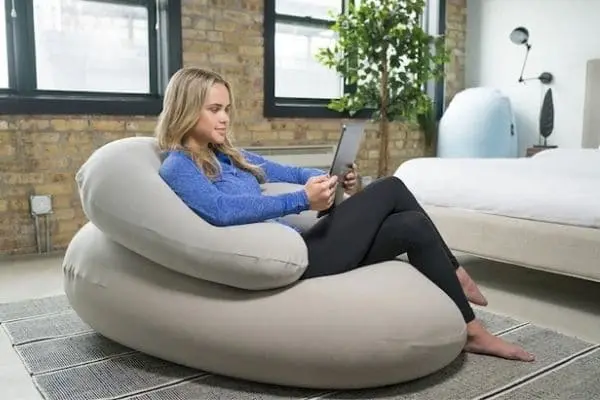 Should You Buy the Lunar Lift?
Similar to an ottoman, the Lunar Lift serves as a footrest. It lifts your feet slightly higher than the base of your Moon Pod chair. When used with your chair, the Lunar Lift gives the complete zero-gravity experience.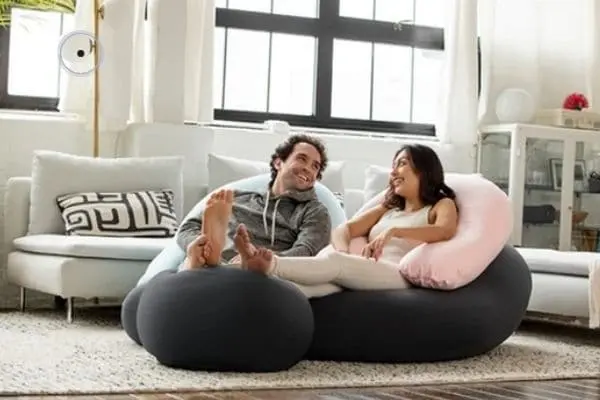 The Lunar Lift works with Moon Pod and Super Moon Pod chairs.
Moon Pod Covers
We recommend that you pick up at least one extra sleeve when you buy a chair. This allows you to use your Moon Pod when the sleeve is in the wash and also gives you the chance to change the way the chair looks whenever you want. All of these sleeves come with free shipping in the continental United States and are easy to use.
I would recommend washing the Moon Pod cover as soon as possible since, out of the box, they have a very unpleasant factory smell. This becomes very apparent when you lay down on your side.
All sleeves come in five colors to match Moon Pod chairs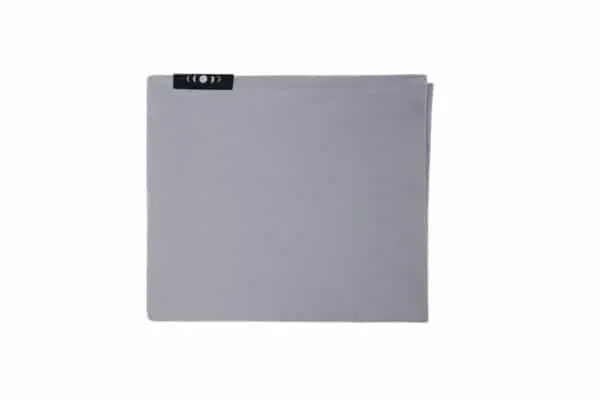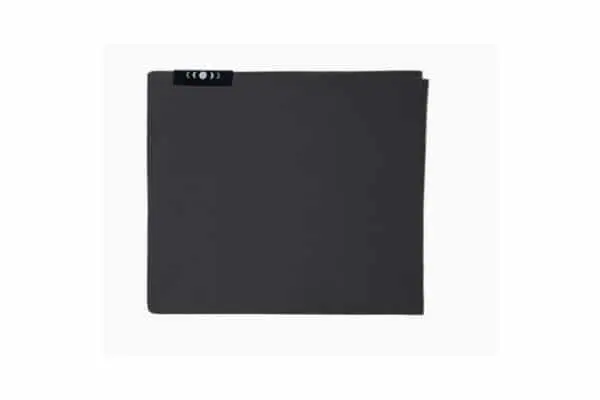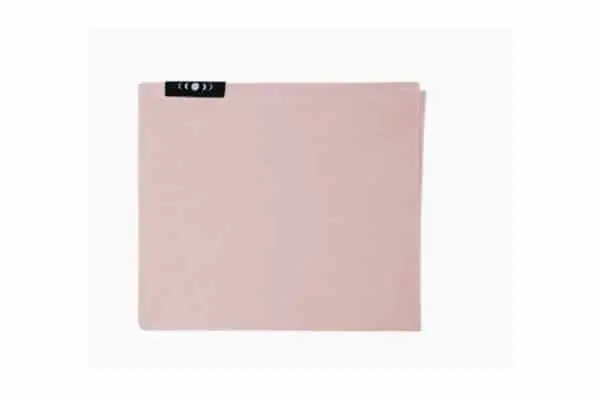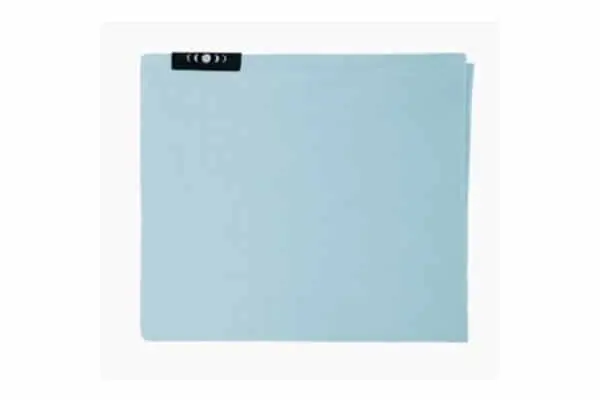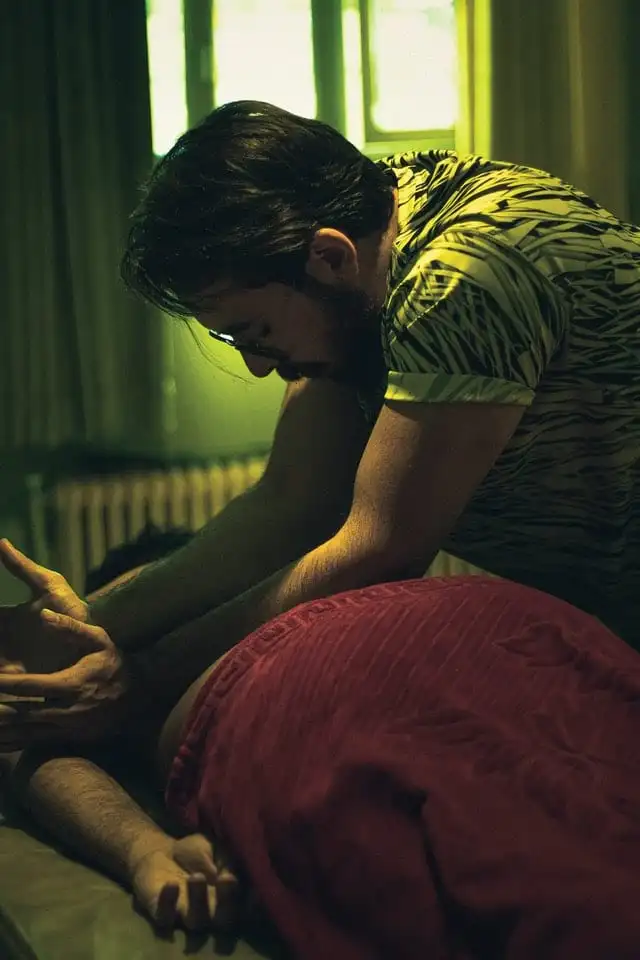 The customer gallery makes it easy to find ways to use and rearrange LoveAMoon Pod chairs can help those struggling with sciatica pain.sac products.
What is the Outdoor Cover?
Thanks to its lightweight, the Moon Pod chair is suitable for indoor or outdoor use. At only 12 pounds, you may not even need any help picking it up and moving the chair. If you're planning on using the Moon Pod outside, we recommend that you opt for the outside cover.This keeps your chair safe from all of the dangers you see outside.
This cover is easy to clean and can be done with a wet cloth. It is resistant to water, including splashes from your pool and storms that come through before you can get inside. You can use the outdoor cover on top of your existing cover, just open the end of the sleeve and slide it over your chair before pulling it tight.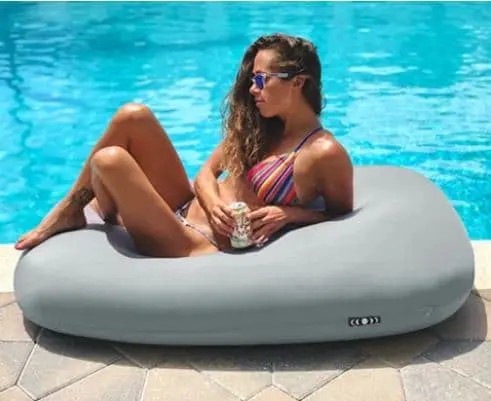 The outdoor cover lets you enjoy the benefits of your Moon Pod while outside.
Should You Buy It?
The Moon Pod is a lightweight alternative to a bean bag or zero gravity chair. Moon Pod themselves offer free shipping to the continental United States, an easy return policy, an optional warranty, and fast shipping. If you are looking for a zero gravity chair that you can store in a closet when not using it, then Moon Pod is for you.
Moon Pod also offers replacement covers and a variety of accessories and upgrades available for purchase. Sales for Moon Pod are frequent and you'll often find that you can get a basic Moon Pod for $299, that's 25% it's suggested MSRP.
Cons to Consider
The $400 price tag is steep and may not fit your budget. You may also find that you need to purchase or find other products for maximum comfort. I personally used an ottoman and a pillow to get the most out of mine.
Another issue is that the chair can only support up to 300 pounds. Though the brand claims that people of all sizes and those over 6'5" can fit comfortably in the Moon Pod, I found that the basic model was just a bit too small for the price.
During my time testing out the Moon Pod, I found that getting in and out of the chair was a persistent problem. I had lots of friends and family try the Moon Pod and almost all of them had issues getting up from the chair, from my middle aged parents to me and my college aged friends. I feel like this would become a bigger issue for those with mobility issues, which the Moonpod is marketed heavily towards.
Other complaints that we found about Moon Pod include:
If you decide to return your Moon Pod, the brand may charge you a high restocking fee.
Some users found that it didn't offer as much support as they expected or needed.
Many customers had problems getting in touch with Moon Pod customer service.
You need to assemble the Super Moon Pod chair, which can take some time.
Moon Pod does not offer price adjustments if your chair later goes on sale.
Some user's found that the cover had a foul smell that didn't go away, even after a few washes.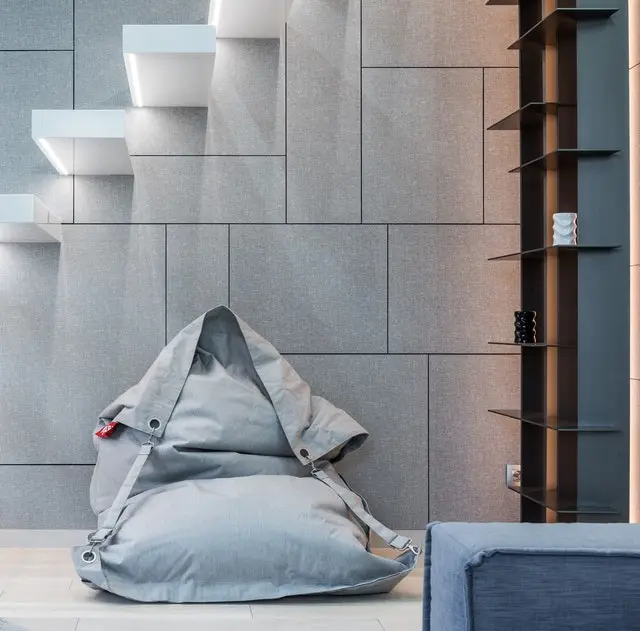 When you compare the pros and cons, you may find that a bean bag chair is a better option than a Moon Pod chair.
Where to Buy
We recommend that you shop on the official site to make sure that you buy from the best source. This allows you to look at all of the available products and read reviews by customers who bought those items. They often mention the benefits that they found and their favorite things about the chairs along with everything they didn't like and features they thought needed improvement.

There are many benefits to buying directly from Moon Pod.
How Much Does It Cost?
The basic Moon Pod retails for $399 and comes with a cover in one of five colors. The Super Moon Pod is more expensive and sells for $675 and also comes with a cover. Keep in mind that the site often runs sales when you can take 25% off either chair, which will bring your price down to $299 for the Moon Pod and $499 for the Super Moon Pod. Your order comes with free shipping, too. Some of the prices that you'll pay for other products include:
Crescent: $169
Lunar Lift: $198
Outdoor Cover: $149
Moon Pod Sleeve: $89
Super Moon Pod Sleeve: $109
Lunar Lift Sleeve: $49
Crescent Sleeve: $49

Moon Pod customers who receive the site's mailers know about sales before anyone else.
Moon Pod Financing
Moon Pod offers financing for those who can't afford to pay $300+ for a chair today. The company partnered with Afterpay to offer simple financing terms. To qualify for financing through Afterpay, you must meet requirements, including:
Be 18 or older
Place an order worth a minimum of $35
Set up a free account with the company
Have a debit card or credit card that you can use to make your payments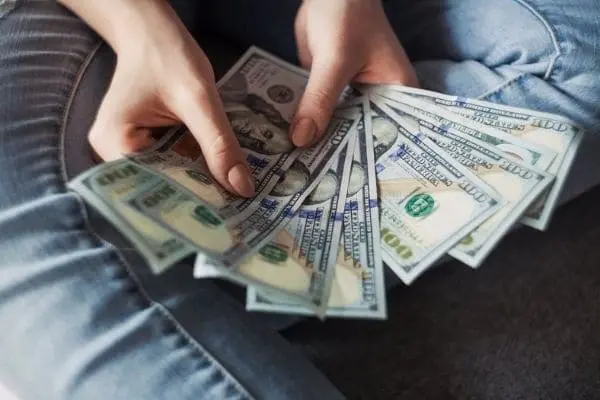 Divide your payments into four equal amounts through afterpay.
Competition
You should take a look at the Moon Pod competition to make sure that one of these chairs can meet your needs better than another type can. We'll go over a few of the chairs that might meet your needs below.
Human Touch Perfect Chair
Though the Human Touch Perfect Chairis on the pricey side, it's a great choice for those shopping for a zero-gravity chair. The chair lets you take a seat without squatting or feeling as though you might tip over and has a lever on the side to adjust the position. This chair features adjustable lumbar support along with armrests that extend to help you feel comfortable.
Sofa Sack Memory Foam Bean Bag Chair
Unlike other bean bag chairs that use some type of beans, this Sofa Sack chair uses memory foam inside. The larger size of this chair makes it perfect for a single adult or two adults who want to sit together. Available in 14 colors, this chair comes in designs that match any room or decorations in your home.
Amazon Basics Outdoor Zero-Gravity Lounge Chair
If you want a zero-gravity chair that you can use outside, consider this Amazon Basics chair. Similar to traditional lounge chairs, it weighs around 16 pounds and folds flat to keep it out of your way. The chair features a steel frame that can hold more than 200 pounds and bungees that tie the back and seat to the frame.
Chill Sack Chair
The Chill Sack Chair is a popular option for those looking for an alternative to traditional bean bag chairs. At 72 inches by 72 inches by 34 inches, it is large enough for one adult or an adult and child to sit. You get your choice of covers, which you can spot clean or remove for cleaning in your washing machine. Not only can you choose from different colors, but you can also opt for a faux fur cover. Chill Sack takes memory foam and shreds it into different size pieces that it uses inside each chair. These pieces mold to your body shape for added comfort.
Final Verdict
Moon Pod is a solid alternative to a traditional bean bag chair with a design that uses zero-gravity elements to help you get comfortable. While the Moonpod is comfortable once you sit down in it, getting up from the chair proved to be a persistent issue and may make this not the best choice for those with mobility issues.
I also found that purchasing additional accessories was a must to get the most out of your Moonpod, adding to the already steep price. Still though, If you can afford the Moonpod and don't mind leaning it against something, I would recommend buying the chair. Perhaps wait for a big sale though.