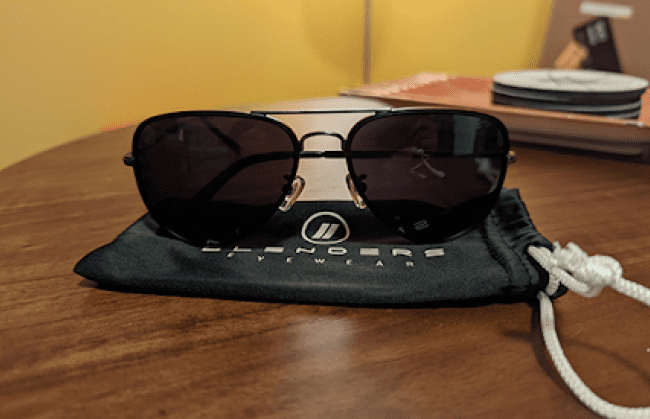 I think we've all bought a flimsy pair of sunglasses from the grocery store in a pinch only to have them either fall apart or the lenses just straight up not work. It's frustrating, but if you want to spring for a decent set of shades then you often have to spend over $100 for a pair. It seems like an all or nothing sort of deal.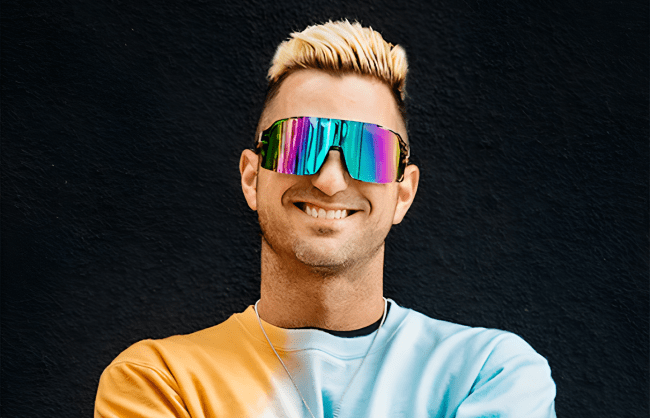 That's where Blenders Eyewear comes in to help! Blenders offers quality eyewear for often less than half the price of other premium brands. In this review I will go over the basics of Blenders, my experience with their sunglasses, as well as the website and branding in order to help you decide if Blenders is right for you.
PROS
Cheaper than competition
Lots of styles
UV Protection
Not connected with Luxottica
BOTTOMLINE
Blenders is a wonderful and cheaper alternative to Oakley for sunglasses. Styles are varied and offer just as many features and UV protection as other premium brands.
Product Features:
UV protection
Polarized lenses
Stylish frames
What Is Blenders Eyewear
Blenders Eyewear is a relative newcomer to the glasses and sunglasses industry. Since 2012, Blenders has been providing quality designer sunglasses in a variety of styles and at a very decent price point.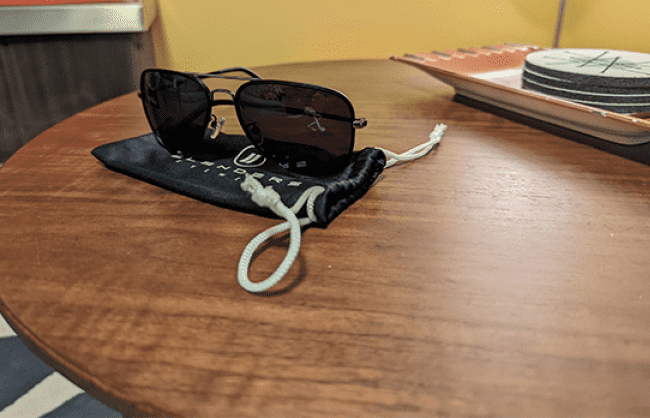 Blenders is compared most often to rival brand Oakley and many of their styles seem to mirror those from their competition. Blenders sets itself apart by being far cheaper than Oakley with similar if not better quality.
Blenders Unboxing
For the purposes of this review I was sent the BA Series Spider Jet sunglasses. These are a pair of fairly standard looking aviator sunglasses. Already I'm in love with the name, very exciting and unique. The sunglasses shipped to me in a tiny white box with Blenders Eyewear printed along the front.
Upon opening the package I was met with a little cloth drawstring bag that housed the sunglasses. I really like that Blenders included this since I have a habit of getting my sunglass lenses scratched and beat up because I leave them on a table or in my pocket, so having this cloth bag to keep them in was really handy to me in particular.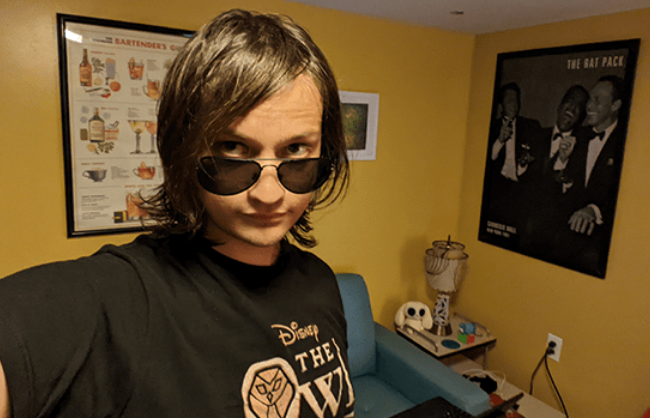 I fell in love with the Spider Jet sunglasses as soon as I took them out of the drawstring bag. They're very simple, especially compared to some of the other styles available from Blenders, but they're still eye-catching enough and have a nice design with good build quality.
Overall, this was a very simple and easy unboxing that left me with a positive impression of the product. I was very excited to put on my new sunglasses and head outside to see how well they work in the sun.
Features
All sunglasses from Blenders feature adequate UV protection, some with polarized lenses, and are available in a wide range of colors and frame styles. In addition to regular sunglasses, Blenders also offers prescription sunglasses and regular reading glasses. Frames are not only stylish, but durable.
I received the Spider Jet aviator style sunglasses which are subtle, stylish, and made with stainless steel frames and polarized lenses with 100% UV protection. The Pacific Grace is another interesting pair, featuring a light blue glossy plastic frame and pink lenses, also with UV protection.
If you want to make more of a bold statement with your sunglasses, you can opt for the Saturn Clouds. These sunglasses have a more goggle-like design, with a single orange mirrored lens and clear plastic frames that wrap around the face. Whatever your style is, Blenders is sure to have something that fits you.
Blenders Test
I've been wearing my pair of Blenders sunglasses for a few weeks now and they've quickly become my favorite pair. Previously, whenever I bought a new pair of sunglasses I would get a cheap pair from a grocery store or get some novelty pair themed to a specific cartoon, video game, or other property, which don't tend to last long or offer adequate protection from the sun.
Blenders is leagues above any other pair I've ever owned and I will be using these for the foreseeable future. I never really wore sunglasses too often before, feeling that the ones I had were always too dark, not dark enough, or just too flimsy. The Spider Jet shades from Blenders struck a perfect balance of light and dark while remaining just sturdy enough for everyday use.
I took these things everywhere! They served me well on a sunny trip to my local amusement park, stayed on my face perfectly while on long bike rides, and helped reduce eyestrain a lot while driving.
Overall, I can't really complain too much about these sunglasses. They're by far the nicest pair I've owned and I think are well worth the money.
How Can You Use Blenders Eyewear? / Who Is This For?
Glasses from Blenders can be used like any other pair of glasses or sunglasses you own. Simply open the arms, put them on your face, and you're good!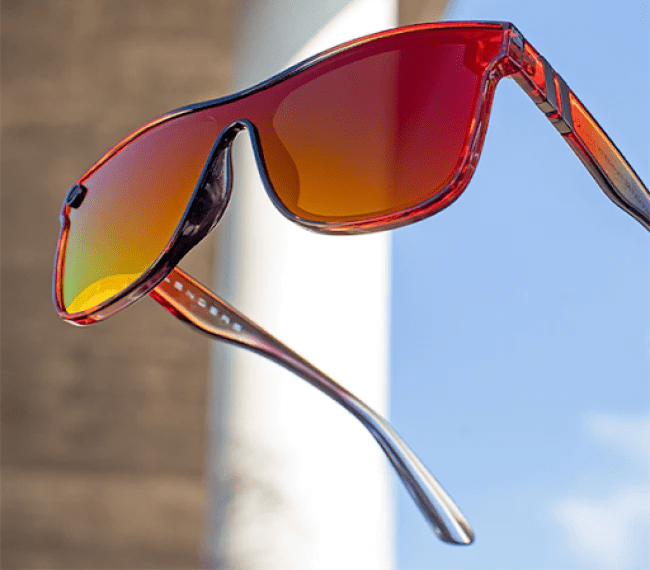 As for the target market, I would say that Blenders best serves the person who wants sunglasses that are stylish, and maybe more extravagantly designed, but doesn't want to pay the high markup that some companies charge. Blenders is compared a lot to Oakley and offers many styles virtually identical to them.
If you like the look of Oakley sunglasses but not the price, then Blenders is exactly what you're looking for.
Web Infrastructure/Branding
The Blenders official website is pretty slick and stylish, much like the glasses they provide. Though there are some annoying pop ups that appear when you first visit the site.
The site is separated into 6 sections, that being one for their standard sunglasses, one for prescription lenses, one for snow goggles made for skiing and winter activities, one for blue light filtered glasses for staring at screens all day, one for any current product sales, and one section detailing the history and mission statement of the company.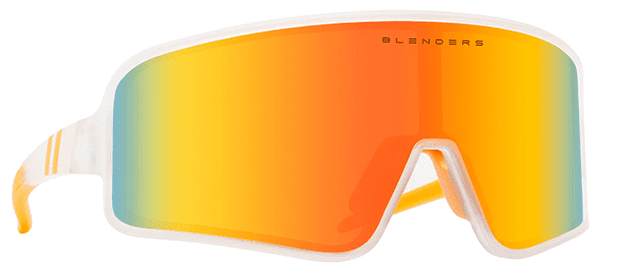 One thing I really dislike about the Blenders website is the free shipping guarantee. Blenders offers free shipping on orders over $50, which is good, but I've found that many of the individual pairs of glasses cost exactly $49. To me, this seems like a cheap tactic in order to get the consumer to either pay for shipping or add another item to their order to get that free shipping.
In terms of branding, I think Blenders does an excellent job of creating their own image, despite being compared constantly to Oakley. I especially like the stripes that are added to almost every pair of glasses they make, whether it be on the arms or just a small logo in the corner of the lenses.
I think that Blenders should push a bit more effort in trying to be their own brand and promoting original designs, rather than copying or mimicking whatever Oakley is doing. I think this could be a big brand that could even take down Oakley if they put more effort into differentiating themselves from the competition.
A Brief Tangent on Luxottica
I'd like to take a bit of time now to talk about the reason why I like Blenders Eyewear the most, that being the simple fact that they are not connected to the largest eyewear company, Luxottica. If you've ever wondered why prescription glasses and sunglasses are so expensive, Luxottica is why.

Luxottica is an italian company founded in 1961 that manufactures, manages, and produces glasses and sunglasses along with running multiple brands, stores, and even the second largest eye insurance company, Eyemed. Luxottica's hold on the glasses market has been described as a virtual monopoly and they're known for marking up the prices of their products by up to 1000%.
Luxottica even owns many of the most popular brands, like Ray-bans and even Blenders' main competitor, Oakley. Oakley actually started off separate from Luxottica. Unfortunately, because Oakley competed with many of Luxottica's major brands, Luxottica dropped them from all their stores, which include the most popular retail brands, causing Oakley's stock to tank. When this happened, Luxottica swooped in to buy Oakley outright.
I think it's clear now that I'm really not a fan of Luxottica and their monopolistic business practices. That's why I'm excited about the fact that Blenders is not owned by Luxottica and in fact competes with one of their biggest brands, that being Oakley.
Should You Buy It
If you're looking for a pair of sunglasses that strike a great balance between style, build quality, and price point, then I would highly recommend taking a look at Blenders. I'm not a fan of all the styles, especially the ones that seem like carbon copies of Oakley designs, but they have such a wide variety that I think anyone can find a pair that fits their style.
Where to Buy
Blenders products can be purchased though the official website as well as Amazon with free shipping from Prime. They can also be found in certain brick and mortar retail stores. You can find a store near you with the store locator on the official website. If you can, I would recommend finding a physical store that carries Blenders so that you can try before you buy.
Competition

As I've already mentioned several times in this review, the brand that Blenders is most commonly compared to is Oakley. Oakley is known for producing sunglasses with polarized lenses and frames that feature very out there and unique designs.
The prices of Oakley sunglasses, however, are much higher than those offered from Blenders, often going for over 100 or even 200 dollars. Most pairs of Blenders sunglasses don't even touch the $70 range for non-prescription lenses and feature similar, if not identical designs.
As I've stated before, Oakley is also owned by Luxottica. I would recommend not supporting this company as much as possible because of their monopolistic practices.
Final Thoughts
I'm very excited to see what Blenders is doing as a company. By providing a cheap yet adequate alternative to Oakley, they make sure that you can still look good for a fair price.
I'll be honest, I never really liked Oakley for a variety of reasons. I feel that they're too expensive and too limited in their styles. Blenders, however, strikes a perfect balance between price, variety, and build quality and is a brand I will be returning to.
Resources and Further Reading