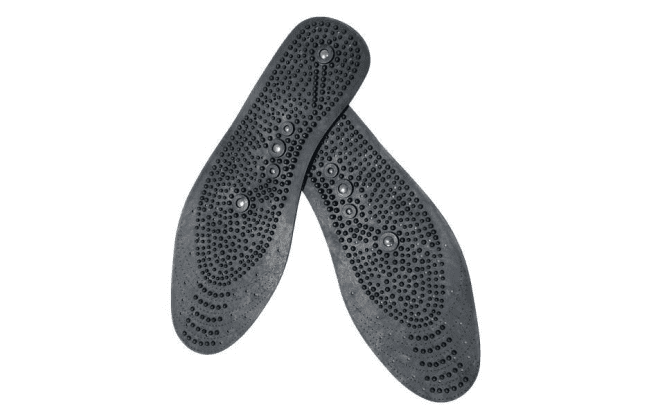 You put your feet through a hefty amount of work every day, especially if you have to do a lot of walking and standing. Even if you work in a chair all day you can still experience constant foot pain. The best way to give your feet the help they need is with a pair of insoles.
MindInsole is one of the best insole brands on the market. They use the principles of reflexology to massage your feet so that every step you take will feel better.
With thousands of satisfied customers worldwide who love these insoles, they would be a perfect fit for many. There is much more to be said about them.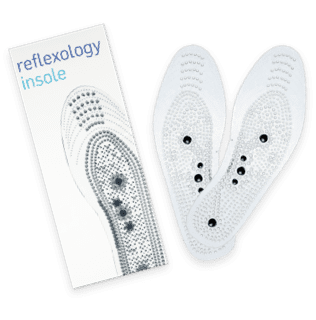 PROS
Simple to adjust their size
Easy to clean
Comfortable when made the right size
Unique ballpoint designs
CONS
Not all claimed health benefits will work for everyone
Hard to adjust it to the right size after cutting it
Positive results are hard to pin down
Some find the design uncomfortable even when they feel they adjusted it right
BOTTOMLINE
If you suffer from foot pain or discomfort, MindInsole offers the insoles that you need. It has massaging parts with magnets to mimic acupuncture and help with reflexology. Though it can take some time to feel comfortable, many customers thought they worked great.
What is Reflexology MindInsole?
MindInsole is an insert or insole designed for use inside your shoes. They use the principles of reflexology which is used by small plastic bumps and raised portions across the top that target various spots on your feet.
The inserts follow acupuncture principles to apply the perfect amount of pressure as you walk. This gives the feeling of a massage as you move. Along with a special combination of materials to reduce odors they are a pleasant addition to your daily life.
If you ever used insoles in the past, you likely found that you had to replace them when they started smelling. MindInsole inserts are easy to clean, are machine washable, and give you more use out of a pair.
MindInsole inserts are adjustable to several sizes. You can purchase a pair and cut them to fit your needs.
MindInsole inserts are specially designed to reduce foot pain and discomfort.
Reflexology Mindinsole Unboxing
First impressions of an insole are hard to put down. No matter how good it is, it takes time to get used to the feeling of a new product in my shoe.
I didn't hate the Reflexology insole when I first got my hands on it, but I wouldn't say I fell in love right away either. It wasn't discomforting to wear, but I didn't immediately feel a lot of benefits.
It's not fair to judge products like these solely based on a first outing, though. How it stands up to a few weeks of use and a proper adjustment determine how good of a product it really is. It's safe to say that initial impressions of the insole are inoffensive at worst.
Features of MindInsole Reflexology Inserts
There are a few parts of Reflexology Mindinsole that I want to look at that make it potentially work. These are all features that I've found work alright for me, but your experience could wildly differ in.
First, there are eight magnets along the top of each insole to prevent your feet from overheating. Alongside this are more than 400 massaging elements that work as you walk to help you relax.
This all comes with both small and large massaging parts for a variety. They even claim to have a unique design that allows the massaging elements to target the pressure points in each foot. As long as it all works these are wonderful features to have.
Reflexology Test
Reflexology insoles feel far removed from the classic foam insoles I've used most of my life. They're weird to get a feel for, and don't quite fit right away.
The insoles are simple to adjust, and that means they should be able to fit anyone that has a shoe size at or below the length of a single Reflexology insole. However, it's quite easy to overcut one and this can lead to it not fitting at all. It's important to be careful when putting one together.
The medical claims of Reflexology I can't put to the test personally but have looked into the general opinions of those who have used it. There are mixed results here. That's not surprising for products such as these.
Some claim that it fixed most of their problems and that Reflexology worked in every way that they promised. Others say that they didn't get any use out of them and that they even found it uncomfortable to wear them. I personally felt no discomfort with wearing mine after I got used to them, but I can easily see how they would work for one person and not another.
They may be worth the chance to fix some minor foot issues, but I wouldn't treat them as a miracle fix. Seeing a doctor should always be the first step for any serious feeling medical issues.
How Can You Use the MindInsole Insoles?
Using MindInsole inserts is simple with both the instructions and a trimming guide coming with the box. You will need to cut and trim the insoles to fit your shoes. If you have multiple pairs of shoes, such as running and work shoes, you may wish to purchase multiple insoles.
After cutting the insoles you will slide them into your shoe. Slip the shoe on and take a few steps to see how you feel. If you feel the insole rubbing against the side of your shoe you may need to trim it to better fit.
It can take a few hours of wearing your shoes to get used to the feeling so be careful about over-trimming. You will get all benefits as long as the insole fits in your shoe.
Many on the go people benefit from MindInsole inserts
Where Can You Use the MindInsole Insoles?
MindInsole insoles are compatible with all types of shoes, from high heels to heavy boots, and can be worn anywhere. If you love doing anything that has you on your feet, these insoles will be great for you. Some locations these insoles would be great for are:
Construction sites
Offices
Beaches
Amusement parks
Hiking trails
These inserts are a good choice for those who lead an active lifestyle. As long as you've got the proper shoes for an activity these insoles will keep those foot pains at bay.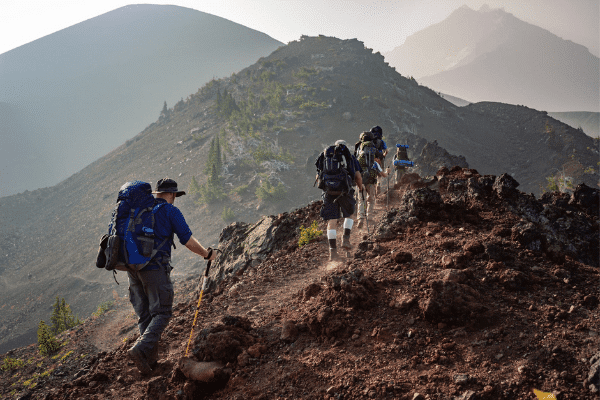 With MindInsole insoles, no terrain will ever hold you back.
Who is MindInsole For?
MindInsole is a brand that can work for anyone looking for insoles. The affordability of them also means that unlike other high-quality brands they are easy for anyone to afford for their daily life.
A few of the people we recommend get these insoles the most include:
Law enforcement professionals
College and high school students
Teachers
Athletes
Cashiers and sales clerks
Anyone who spends just a few hours on their feet each day can benefit from MindInsole inserts. With so many professions out there that require people to be on their feet, it's always a good idea to invest in what you put in your shoes.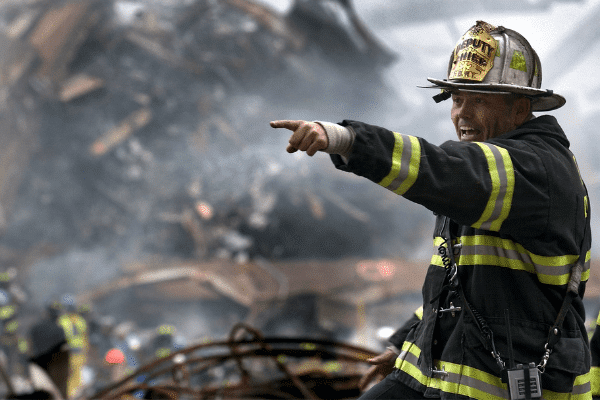 Anyone who works in a public service position such as a firefighter can benefit from MindInsole insoles.
Benefits of Wearing and Using Mindinsole
You might have some questions about how these insoles work and what they can do for you. Let's look at the reasons why other customers might wear these insoles.
You get more energy during a busy day because your feet don't hurt as much
You reduce issues brought on by common foot problems
You reduce the stress on your feet
You can use the insoles in any type of boot or shoe
You can easily cut the insole down to fit your shoe
Your feet sweat less
All of these physical benefits are capped off by the fact that MindInsole inserts don't need to be changed out as often as some other brands. They work better, and they last longer.
How to Know MindInsole is Right for You
To find out if MindInsole insoles are right for your feet, just ask yourself a few questions.
Do you spend two or more hours a day on your feet?
Do you have a bad odor in your shoes by the end of the day?
Do your feet sweat too much?
Do you often experience discomfort when you wear any shoe?
Do you suffer from bunions and blisters on your feet and toes?
Do you experience a lot of pain and discomfort in your feet?
Do you have Sciatica Pain?
If any of these sound familiar MindInsoles might be a good choice for you. Those suffering from foot pain are likely to find relief just by adding these soles to their daily work.
The best way to lose weight is through a lifestyle change, but It can be hard to make a change when it feels like your body is working against you. MindInsole inserts can give you the comfort that you need to get off the couch and get physical.
Now is the perfect time to dust off those running shoes that you put in the closet and slip in a pair of MindInsoles. Not only can you feel comfortable working out in front of other people in the gym, but you'll feel comfortable when you run errands around town or take a quick jog around the block.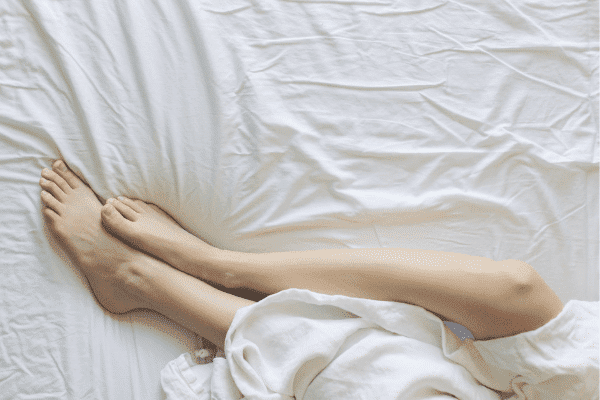 Treat your feet to daily comfort with MindInsoles.
How to Trim MindInsoles
Trimming a new pair of MindInsoles is easy. You will find the steps listed in the included instructions. We also included the following steps to help you see how easily you can trim them before they arrive.
Use Paper
Place a piece of ordinary white paper on a flat surface and lay the shoe you plan to use on top. Press a pen against the heel of the shoe and slowly move it around the sole to trace an outline of it. Cut the outline from the paper with a pair of scissors and place it to the side.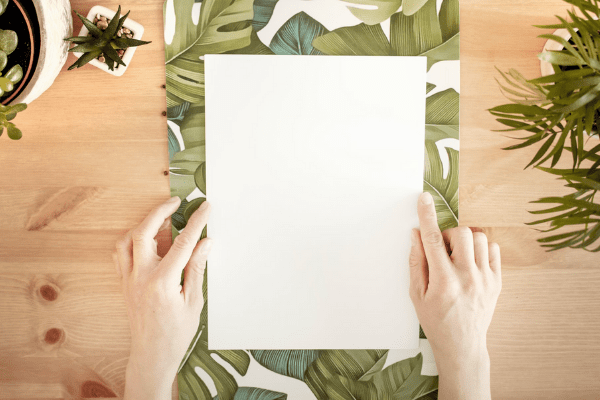 Trace the Outline
Set the insole on a table or another flat surface and put the outline on top. Use the same pen to carefully trace around the edges of the outline directly on top of the insole.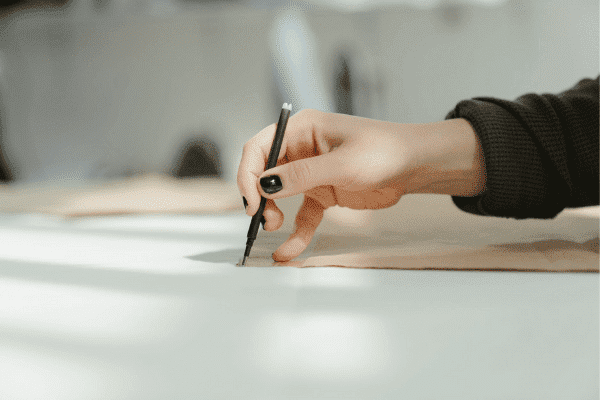 Trim the Insole
Cut around the insole with a pair of scissors to remove the excess pieces that won't fit in your shoe. Slip the insole inside your shoe so you can see how it fits. Repeat this process with the opposite shoe. If the lining of your shoe rubs against the insole too much you may need to trim it further.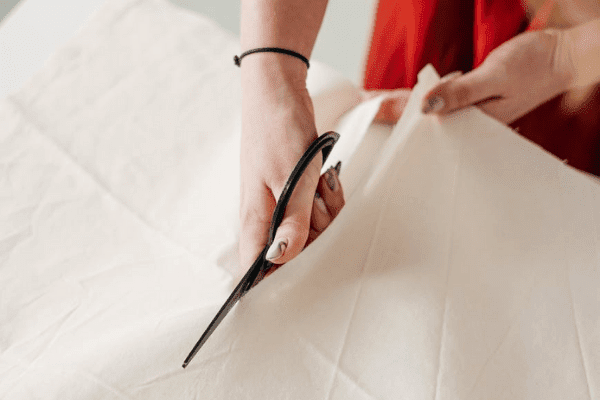 What Else Does MindInsole Make?
When you buy MindInsole shoe insoles from the website, you have the option of adding other products to your order too. These items include:
MindInsole Compression Sock
These are good for those who suffer from poor circulation. You get one in a purchase rather than a pair. Compression socks can reduce the risk of diabetic ulcers and other foot ulcers while also preventing varicose veins.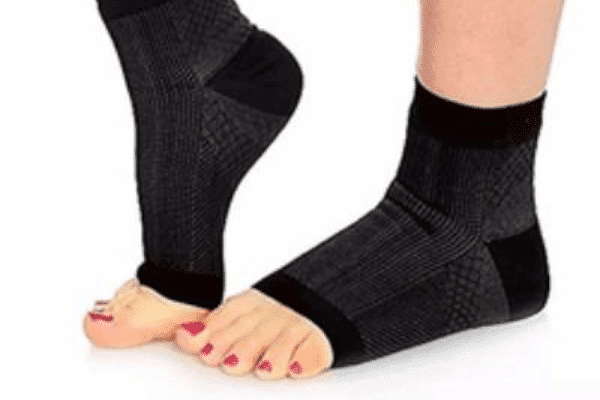 Reflexology Bracelets
MindInsole makes a set of reflexology bracelets that come in packs of three. They help teach you to move different body parts to flex your muscles and work through stress and other problems.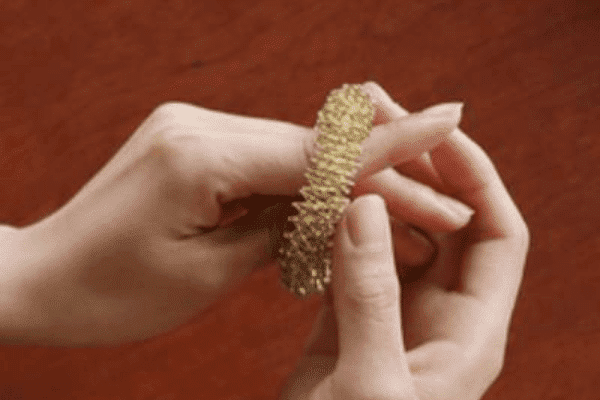 Reflexology Rings
A set of three reflexology rings that they can buy from the MindInsole website. The rings come in three colors and are flexible to fit on any finger. They are a good fit for people who prefer something smaller than bracelets.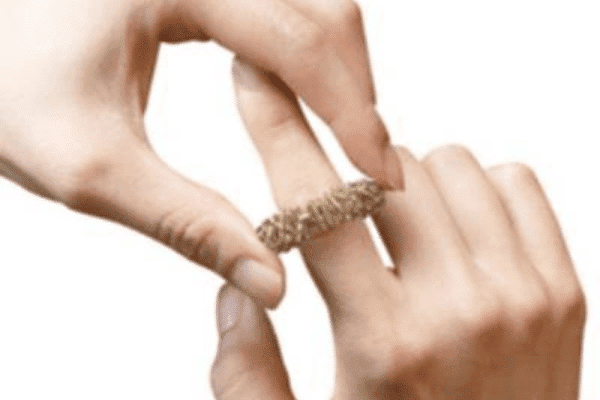 Should You Buy MindInsole
Before you decide whether to buy a pair of MindInsoles or invest in several sets, you should look at the pros and cons. Starting with the many pros:
They fit almost any user. They are compatible with men's shoe sizes 6 to 12 and women's shoe sizes 7 to 12.
Rather than foam, these insoles use plastic with massaging parts across the top. These elements massage your feet to reduce the stress on your feet.
They just need to be wiped down with lukewarm water and little dish soap.
It takes minutes to trace the outline of your shoe and cut around that template to ensure that the insoles fit in your favorite shoes.
They are suitable for all of your daily activities.
Any type of shoe works with them. If you have similar shoes, you can transfer the insoles and use them with different pairs.
MindInsole does have a couple of complaints that some consider cons of the product. Some of these complaints are:
Some never find the right way to fit them into their shoes
Some can feel the massaging elements too much, even through socks
Shipment can take longer than expected
While cheaper than many competitors some find the price tag still too high
Some of these are valid complaints, but by using our website you can mitigate a few of them. Using the link we provide you should expect your insoles in about a week. Also, if you're looking to buy in bulk you can potentially get a 50% discount on further pairs in a single purchase.
We still recommend weighing the pros and cons of MindInsole before you buy online.
Where to Buy
You can buy MindInsole shoe insoles today through our link. Our link not only takes you to the official site but lets you order as many pairs of insoles as you want at a reduced price.
When you buy more than one pair of insoles, you can save even more. The most popular package comes with three pairs of insoles and cuts the price in half. You pay just $89.99 for all three pairs rather than the almost $180 it would usually cost.
Another package deal helps you save even more and comes with five pairs of insoles. This deal costs $128.99 instead of nearly $300. That takes around 57% off the original cost.
Both of these package deals come with free shipping and handling as a bonus.
How Much Do MindInsole Inserts Cost?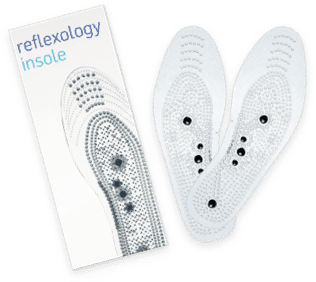 1 – Pair of Insoles
$38.99
+S&H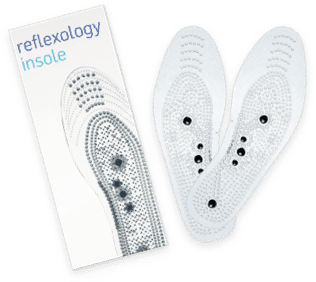 3 – Pairs of Insoles
Buy 3, Get 50% Off $89.99
Retail $179.95 (Save $89.96)
FREE SHIPPING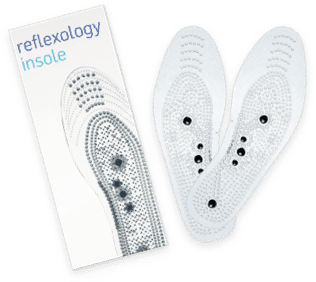 5 – Pairs of Insoles
Buy 5, Get 57% Off $128.99
Retail $299.92 (Save $170.93)
FREE SHIPPING
Competition
Finding insoles for your shoes is much easier than you might think. Many companies now make products designed for specific uses such as smaller and thinner insoles for high heels.
Let's look at some of the MindInsole competitions to give you an idea of some of the other options that are out there.
Copper Compression Feet Insoles
One option you might like is the Feet Insoles from Copper Compression. They come in two designs: one that fits men's shoes from 8 to 13 and one for women from 6 to 11.
You may need to trim them to make them fit inside your favorite shoes, but some shoppers found that these caused the insoles to fray around the edges.
The manufacturer claims that it has a higher concentration of copper than any other insoles on the market and that the copper can help you heal faster from injuries. No evidence backs up those claims though.
Dr. Scholl's Heavy Duty Support Relief Orthotics
Dr. Scholl's is a company that has large machines in many stores to help customers pick new insoles such as these Heavy Duty Support Relief Orthotics.
Specifically designed for those who weigh 200 pounds or more, the inserts spread your weight evenly across both feet to prevent stress on a specific area. They can fit in work boots and shoes as well as office and casual shoes.
As they only come in one size, you likely need to trim the edges and sides. Though these insoles are cheap, they only last for six months.
Physix Gear Orthotic Inserts for Arch Support
Orthotic Inserts for Arch Support from Physix Gear are designed to give you more arch support, they change the balance of your feet and take some of the weight away from your arches.
You might notice less pain in your arches as well as knees and balls of your feet. These arches use foam and similar materials to feel softer and more comfortable. They are popular with athletes, especially runners and those who hit the gym.
Super Feet Blue Insoles
Super Feet Blue Insoles come in multiple sizes. Not only can you choose sizes for men and women, but you can pick smaller sizes designed for juniors.
The insoles use high-density foam to reduce how much space they use inside your shoes. You will also notice a smaller toe cap that keeps the foam from rubbing inside your shoe and wearing away.
The insoles have a slightly sloped design with a thinner profile around the toe cap and a thicker profile near the heel to follow the natural shape of your foot.
Are MindInsoles Better Than Other Insoles?
Some of the competition might be cheaper, but when it comes to health it's never a good idea to go for the cheapest option. While some insoles are cheaper you will likely get a pair that falls apart in just a few weeks.
Another factor to consider is the material used in the construction. Many competitors use EVA and other types of foam. That foam might feel nice the first few times you wear the insoles, but it will quickly wear down and begin feeling like you have nothing inside your shoes.
Some of the other reasons you might choose MindInsoles over other insoles include:
They can be washed as often as you like without falling apart
They are easy to cut and trim to make sure they fit your shoes
They can be used in almost every shoe you own
They help you relax when you need to spend more time on your feet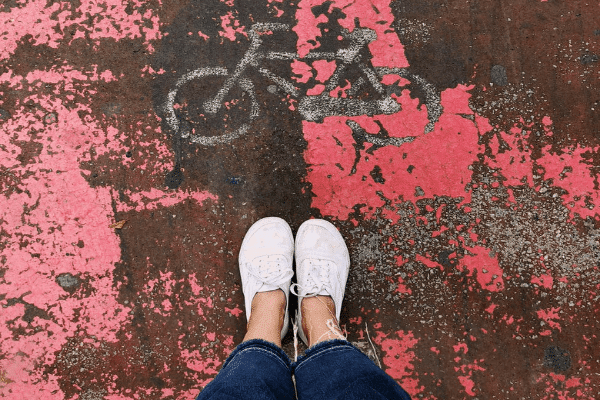 The benefits of MindInsoles far outweigh the benefits of other insoles for your feet.
Final Verdict
One of the top products that you will love when it comes to caring for your feet is MindInsole. This company makes flexible insoles that use a combination of magnets and massaging parts that target the muscles and areas of your feet that hurt the most often. From the moment you slide them into your shoes to the minute you take your shoes off, you will notice that you feel a lot better.
One of the best features is its one-size-fits-all design. Why worry about the size that you need and if the manufacturer's guidelines match the shoe company's sizes? These insoles can fit most sizes of feet and give you the option of trimming away the excess to ensure a good fit.
They are great for busy professionals who spend most of the day on their feet and anyone who loves walking or working out.
With the information we provided in our MindInsole review, we hope that you found answers to your questions and are ready to place an order.