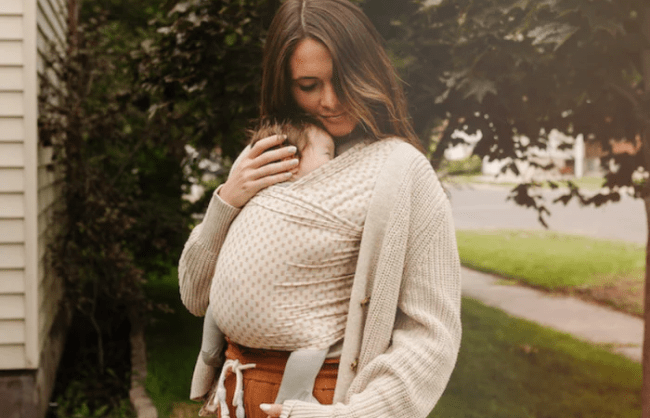 What is the Solly Baby Wrap?
A lot of media that gets promoted makes it seem like taking care of a baby is a breeze. As a parent, you want to spend as much time as possible with your child, but you also have a life and things that you need to do.
The Solly Baby wrap is a product designed to help you live your life and do all of those things while keeping your baby close by. You can choose from two different wraps that hold babies of up to 45 pounds. We'll look at some of the features that we love, as well as other customers' thoughts, and where to buy the wraps in our Solly Baby wrap review.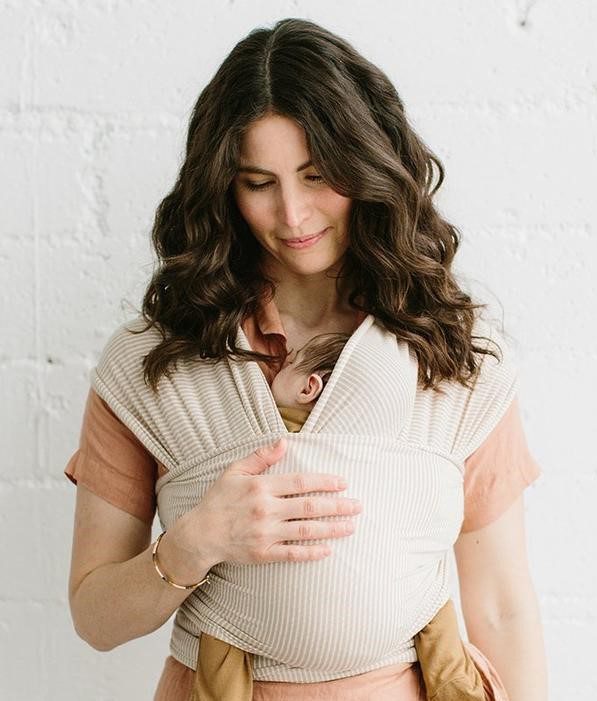 PROS
Perfect for moms and dads
Available in different colors and patterns
Helps you bond with your baby and keep your child safe
Allows you to handle other tasks while holding and carrying your baby
Offers a discount for new shoppers
CONS
It may not be as comfortable as you expected
Pricier than similar carriers
Confusing instructions
BOTTOMLINE
A Solly Baby wrap allows you to carry your baby with you and bond with your child every day. The wraps come in different styles and sizes for smaller babies and those who weigh up to 45 pounds.
Product Features
Price: $69 for the Wrap, $125 for the Loop Carrier
Weight Capacity: Eight to 25 pounds for the Loop, 15 to 45 pounds for the Loop Carrier
Size: One size fits all and extended size
Discounts: Available on the Current Offers page
Shipping: Often free when you spend the minimum amount
Returns: Within 30 days, minus 20% restocking fee
Solly Baby Wrap Review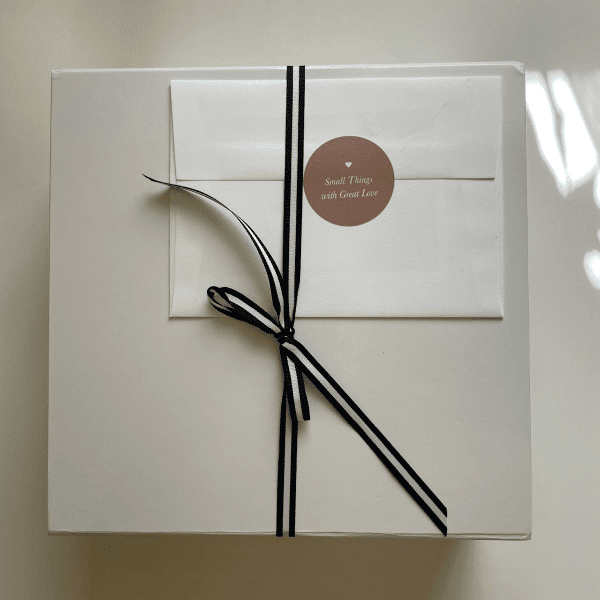 Let's start with a look at the Solly Baby Wrap, which was the first product from the brand. Designed for babies who weigh between eight and 25 pounds, the wrap sells for $69. As it has a universal fit, the wrap will work with your body even if you wear a petite size or plus size. Using this wrap every day can reduce your baby's crying by more than 40% and help reduce the symptoms of postpartum depression that you experience. As Solly Baby uses natural and organic materials, you can rest assured that the fabric feels soft and smooth on your baby's skin. Many uses also found that the wrap was comfortable and helped them bond with their kids.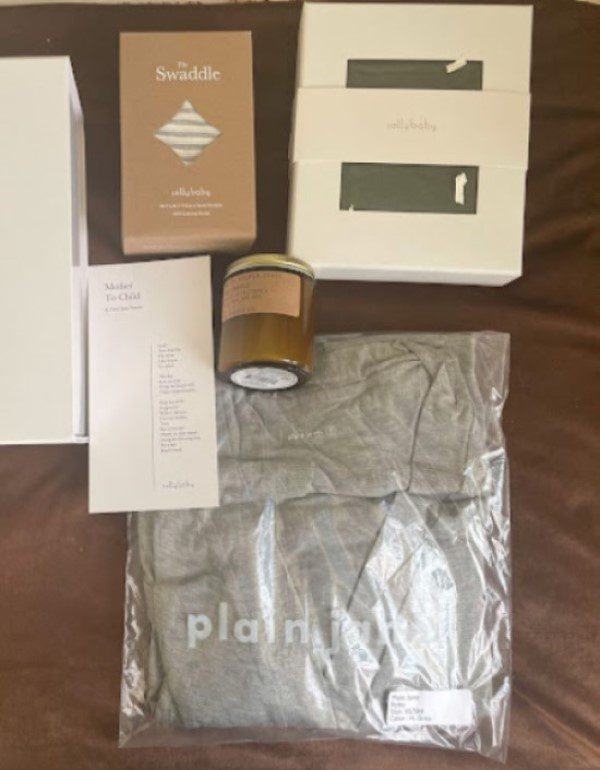 You just need to decide which pattern or color is right for you. Solly Baby has a classic collection that includes patterns such as Basil, which is a rich and soft green color, and Natural and Gray Stripe. In addition to the standard colors and patterns that are always available, the brand offers limited edition prints a few times a year and around the holidays. Those wraps may sell out within a few weeks, which is why we recommend that you buy them early.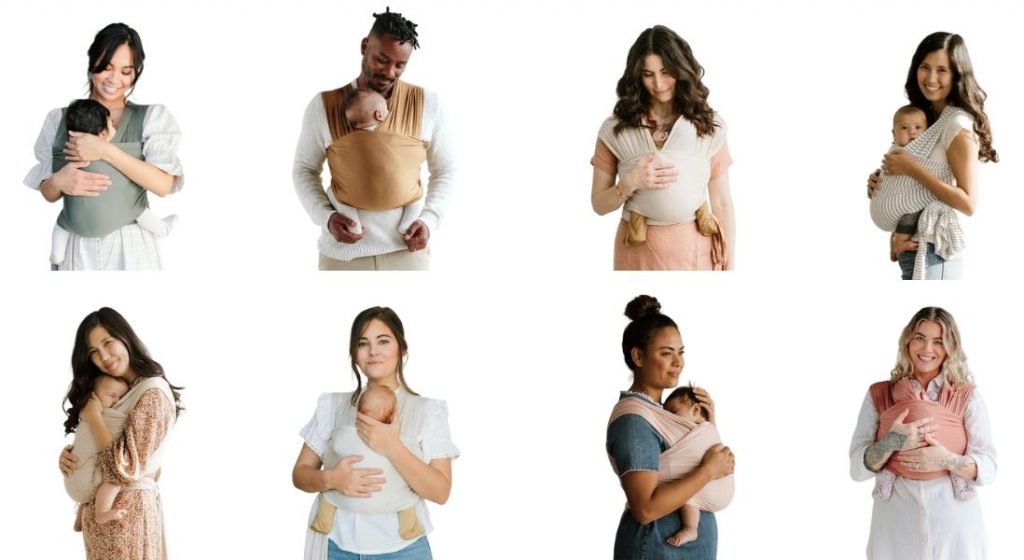 How Can You Use Solly Baby Wraps?
Solly Baby also has online tutorials available that show you how to use the wrap properly. We recommend that you watch the tutorial below to get an idea of how to use Solly Baby Wraps:
Place the wrap in front of your body with the Solly Baby label in the center of your chest.
Grasp one edge of the fabric and wrap it around your body in the opposite direction.
Repeat the above step with the other side to create a fabric "X" behind your back.
Bring the edges up and over your shoulders.
Cross the ends of the wrap over your chest to form a second "X."
Tuck the ends of the fabric through the center of the wrap and fold them around your body.
Tie the ends behind your back to keep the wrap secure before you slip your baby inside.
You can check out other videos if you want to know how to tighten the wrap or use it to carry your baby on your hip.
Solly Baby Loop Carrier Review
You don't need to worry about what happens when your baby gets a little older or bigger because Solly Baby also makes the Loop Carrier. Available for $125, the Loop Carrier is similar to the Wrap but can hold kids who weigh 15 to 25 pounds. It comes in a standard size for those who wear extra small through large sizes. If you wear a bigger size, Solly Baby has an extended option that fits customers who wear an XL through a 3XL size. Made from 100% organic cotton, this carrier features woven sections for more support. It allows you to adjust the fit to feel more comfortable and comes with a hassle-free return policy that lets you send it back if the carrier doesn't meet your needs.
Though the Loop Carrier doesn't come in as many colors or patterns as the Wrap does, there are options suitable for both men and women. Some of our favorites include Dusty Pink and Camel. These neutral colors work with your nursery as well as the clothing that you wear every day. If you prefer something a little different, go with the Baltic Stitch that uses soft white stitches on dark blue fabric.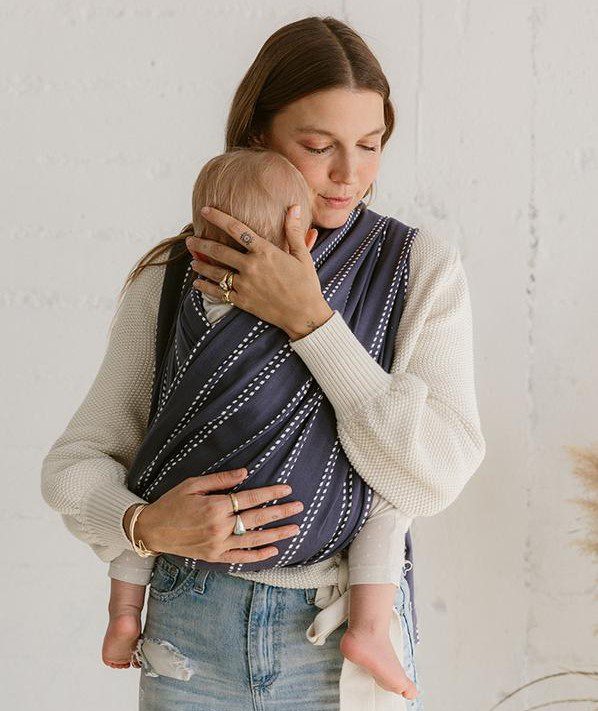 Where Can You Use Solly Baby Carriers?
The most popular place to wear and use Solly Baby Wraps is at home. Many babies prefer the comfort of their parents' arms and warmth with skin-on-skin contact. Whether you work from home or just need to take care of things around the house, you probably need to put the baby down for a nap.
An example of great at-home use is, say your child starts screaming. You can grab your wrap and help them feel as comfortable as possible. With one of these wraps, you can keep your baby on your body while you do anything you need to do.
As a bonus, Solly Baby Wraps are also suitable for use outside of the house, too. Have you ever wanted to check the mail or grab something out of the car but worried about leaving your baby alone for a few minutes? You can easily slip into one of these wraps and head outside to do anything you want while keeping your baby with you.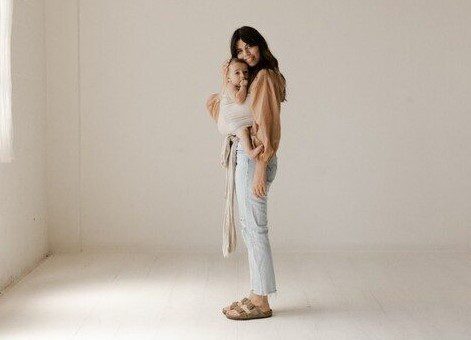 Solly Baby Wraps work anywhere you need to go.
Solly Baby Crib Sheets
Solly Baby offers crib sheets that will feel soft and smooth on your baby. Any parent knows how fast babies can go through crib sheets. Between spit-ups and accidents in the middle of the night, you probably wash their sheets more than you do your own. These sheets fit all standard cribs and come in patterns that you can match to your carrier.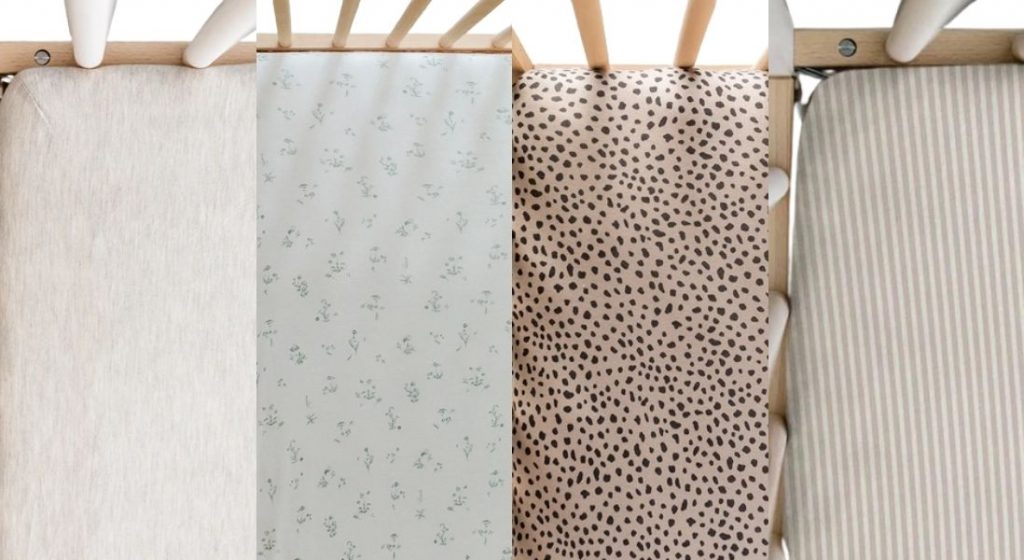 Who's This For?
Solly Baby Wraps are suitable for parents of all types. Solly Baby shows both male and female models in its photos to show you that moms and dads can use these carriers.The standard Wrap has a one size fits all design. It comes with enough fabric that you can tuck and tighten it to get the exact fit that you want.
If you choose the Loop Carrier, you can choose between the standard size or extended size.
The carriers are perfect for those who need to juggle taking care of a baby with other tasks around the house. You can wash the dishes or spend some time on the computer while keeping your baby safely by your side at any time of the day or night.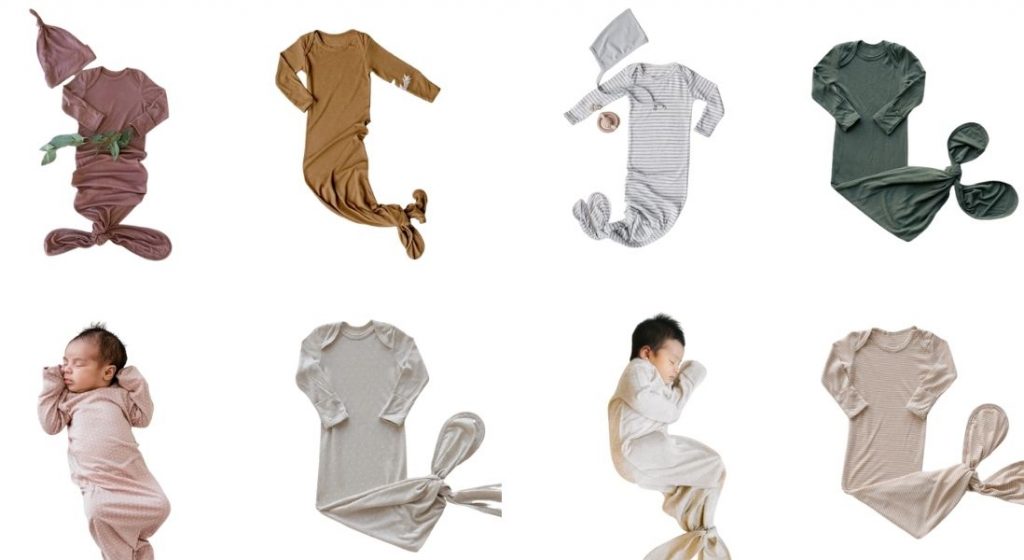 Solly Baby makes matching pajamas and other products to your Wrap easy
Other Products from Solly Baby
Swaddles
Swaddling your baby is an easy way to help them feel safe and secure. Though you can use any type of blanket, the swaddles from Solly Baby are perfect.
They feature lightweight design and breathable fabric. There is just enough stretch to ensure that the blanket fits your child in the coming months.
Rhubarb, Camel, and other solid colors retail for $23, but you can also pick up one of the seasonal designs for $25.

Sleepers
No matter how much experience you have with babies, you probably know that kids of different ages need different types of pajamas. Solly Baby makes sleepers that come in three sizes.
You can grab a pair for newborns that will fit babies up through three months or a pair for babies three to six months. There are also sleepers designed for babies up to 12 months.
These sleepers come in sets that include both pants and a shirt. Each little shirt uses a soft material that babies love and has long sleeves to protect their arms. The matching pants use the same material.
Sleepers cost $38 per pair and come in some fun patterns.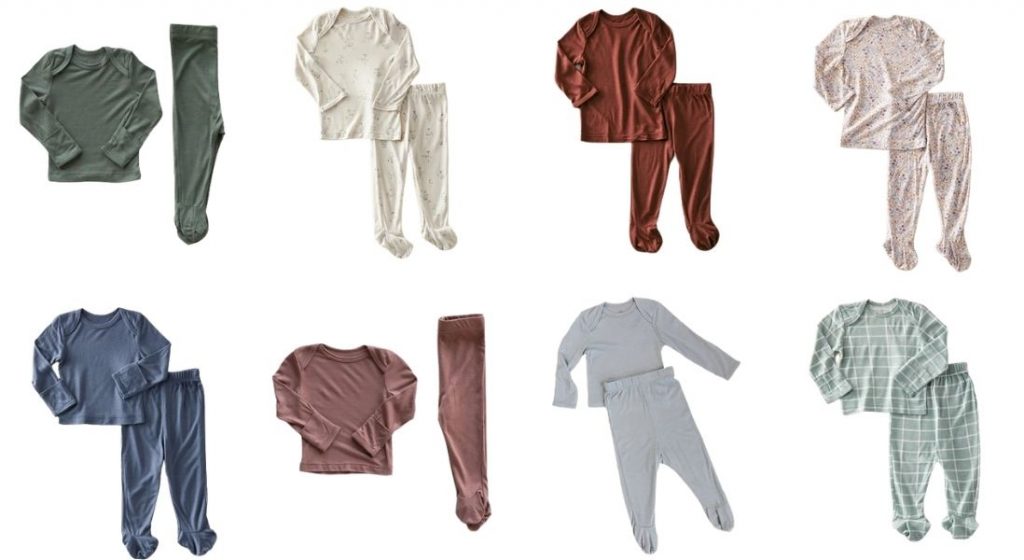 Knotted Hats
You probably heard the old adage that people lose most of their body heat through their heads. While this is true, it's only true when you have the rest of your body covered.
Solly Baby makes adorable knitted hats that are perfect for babies to wear in winter and on cold days. The hats have a unique design with a rolled bottom that you can adjust as your child ages. A thick knot on the top of the hat reduces heat loss to keep your baby warm.
The site sells the Knotted Hats for $12. You can use one when you bring the baby home from the hospital and for a few months longer.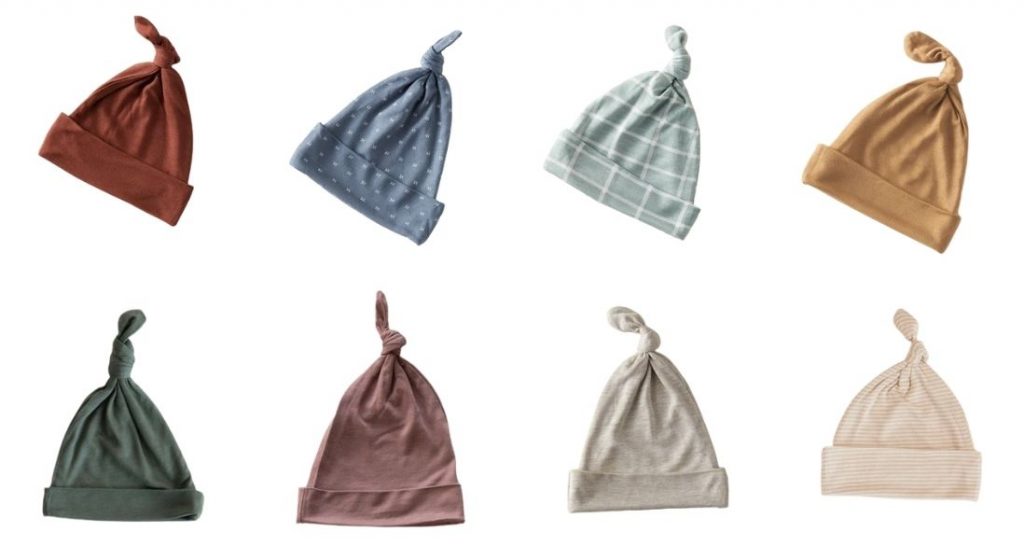 Who Would Benefit from a Solly Baby Wrap?
When you carry your baby with you, they will learn from what they see you do. They can also learn what different emotions mean and even pick up words and skills from you. Those who want to help their kids start off on the right foot would benefit from one of these Wraps.
Others who would benefit from a Solly Baby Wrap include:
Parents who need to do different tasks and activities around the house while holding their child.
Mothers who want to reduce the symptoms of postpartum depression and spend more time with their babies.
Breastfeeding moms who need easy access during the day or night.
Parents who want to hold and carry their babies either on their hips or their chests when working around the house.
Parents who prefer their children spend less time in their cribs.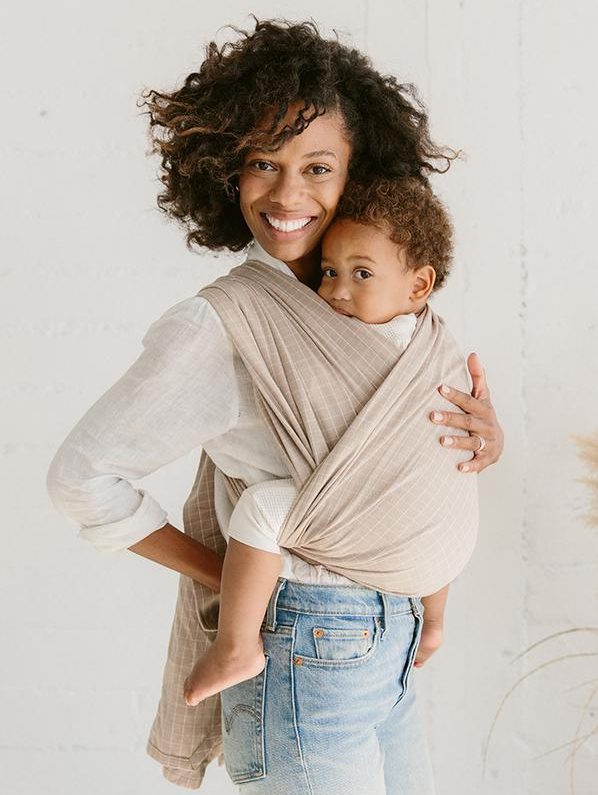 Your child can learn emotions and how to do simple things when you carry them in a Solly Baby Wrap.
Should You Buy It?
The Solly Baby Wrap includes a refund policy that lets you return your Wrap within 30 days of getting it. So, it's low-risk to try it!
Many customers find that the Wraps are comfortable to wear and that they didn't cause them to sweat or overheat the way similar carriers can. With an adjustable fit, you'll have no problem feeling secure when you carry your child.
Some customers also claimed that they used the carriers for months and found that they still looked great. Other reasons why this baby carrier brand is worth your money include:
Great Deals: Solly Baby has offers available every day that help you save money and get free shipping.
Easy to clean: Machine washable.
Comfortable: The Wrap is so comfortable that you can wear it for hours or all day.
Versatile: You can wear the wrap in multiple ways.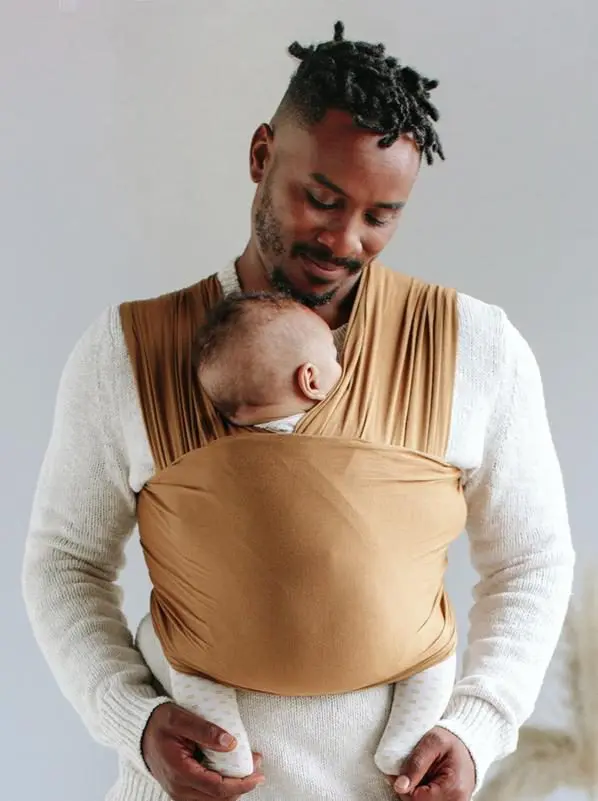 Both fathers and mothers can benefit from Solly Baby Wraps.
Cons to Consider
When you visit the official website to check out the Wraps, you'll find dozens of positive Solly Baby Wrap reviews. We found that the site only shows its four-star and five-star reviews.
Another issue is that it's more expensive than similar baby carriers. We found baby wrap alternatives for as little as $40 or less. Even if you use a coupon, you might pay almost twice that for a Solly Baby Wrap.
Some women found that it wasn't as comfortable as they expected either. It might feel a little too tight on some areas and fit loosely around other body parts. We also found customers who didn't feel safe securing their baby inside the Wrap because of the way it fit.
We recommend watching all of the Solly Baby tutorials at least once before using the Wrap with your baby.
Signing up for the Made In mailing list is a good way to get discounts and hear about sales to bring prices down and save money.
Where to Buy
Solly Wrap has a lot of different products and collections to choose from. We recommend that you use the compare options to compare the two carriers and find which one is right for you.
Though the actual Solly Baby site has the most to choose from, they also are available at retailers in over 20 states. You can see their full list of retailers on their website.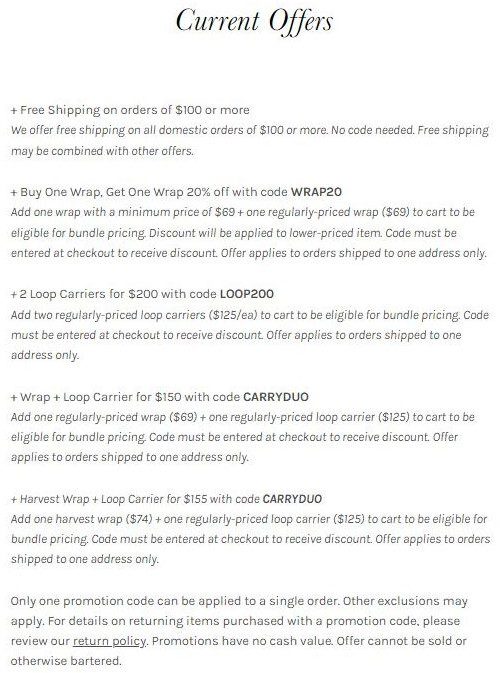 Competition
Though Solly Baby makes a few popular baby carriers, we found other brands that offer similar wraps that might work better for you and your baby. In this section, we'll go over some great alternatives.
Tuck & Bundle
Tuck & Bundle is a fashionable baby carrier that both men and women could wear all day. The carriers come in a variety of colors such as lavender and slate gray. Each one allows you to carry your baby on your chest and keep your hands free.
Tuck & Bundle sells baby wraps for $70 each and accepts preorders for upcoming designs.
Konny Baby
You may recognize Konny Baby from the ads that the company runs online. The Konny Baby Original Carrier was the first product released.
Available for $69, it allows you to adjust the fit to ensure it works for you. This carrier can keep your baby from crying and leave your hands free to do anything you want.
The Summer Collection features baby wraps that use lighter materials to help you stay cool and comfortable in the warmer months. Konny Baby also has a mom's line of dresses and other clothing that are comfortable and stylish but offer easy access for nursing.
Tush Baby
Tush Baby has tons of fans who love the brand's products, including the Tush Baby Carrier. The Tush Baby is priced at $79.
It comes in black and other colors as well as fun patterns such as camo. The carrier fits around your waist and has a cushioned area for your baby. There are also extra pockets to help you carry extra diapers and anything else you might need.
Tush Baby also makes the Tote Baby, which is a stylish diaper bag. There are also spacious, and it even has enough room for a changing pad and your wallet.
Wee Sprout
You can also pick up one of the carriers from Wee Sprout. The Baby Wrap Carrier is quite affordable at just $31 and comes in gingham, stripes, and other patterns.
Wee Sprout uses materials that are lightweight and breathable but also has some stretch to help you get the comfy fit you want. It has enough fabric to wrap it around your back and stomach to create the perfect pocket for your baby on either your hip or chest.
Wee Sprout also offers a rewards program that helps you earn coupons for future orders every time you shop.
Final Verdict
Postpartum depression is a serious condition that affects many women, but it's not something that many women like talking about. You may feel so depressed after giving birth that you have a hard time caring for yourself let alone your new baby. Solly Baby Wraps can reduce the symptoms of this type of depression and also significantly reduce the crying that your baby does. Many babies cry because they want to be with one of their parents all of the time. Thanks to these carriers, you can pick one that fits your baby and lets you do all of your favorite activities while holding your child.
The Loop Carrier is a wrap designed for older kids that can accommodate babies of up to 45 pounds. Similar in design is the Wrap, which is suitable for smaller babies. Both carriers let you adjust the fit as needed and carry your baby either on your hip or chest. You can choose from different solid colors and patterns or wait until the new season to shop for limited edition prints. There are even pajamas and other products that match your carrier. If you're on the fence about one of these wraps, our Solly Baby Wrap review can help you see why these carriers will benefit you.