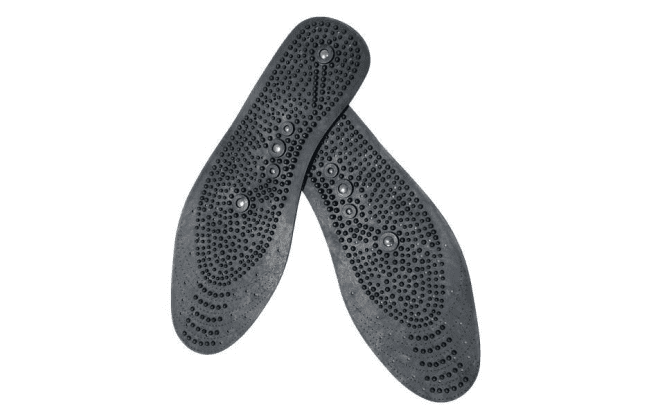 You put your feet through more things every day than almost any other part of your body. If you work in an active position that requires a lot of walking and standing, you know how much your feet ache at the end of the day. Those who work in office and similar jobs can still experience some foot pain at the end of the day. Doctors recommend that anyone diagnosed with certain medical conditions such as diabetes check their feet daily to look for signs of ulcers and other possible problems. The best way to give your feet the help they need is with a pair of insoles.
All it takes is one search of Amazon or another retail website to see all the different options available today. Before you buy a standard pair, look at MindInsole. These insoles use the principles of reflexology to massage your feet. Every step that you take will feel a little better, but you'll also notice that your feet feel better at the end of the day. You don't have to take our word for it though because there are thousands of satisfied customers around the world who love these insoles. Find out everything you need to know in our MindInsole review.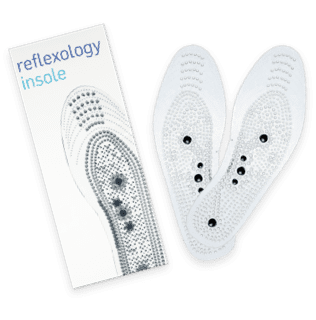 PROS
One-size-fits-all design
You can trim the insoles to fit your shoes
They help your feet stay cool and relaxed
Many users noticed a reduction in their overall foot pain
CONS
Takes some time to adjust and fit
Some thought that the insoles were uncomfortable
Might feel some of the massaging parts through your socks
Shipping can take up to a month or longer
BOTTOMLINE
If you suffer from foot pain or discomfort, MindInsole offers the insoles that you need. It has massaging parts with magnets to mimic acupuncture and help with reflexology. Though it can take some time to feel comfortable, many customers thought they worked great.
What is the MindInsole?
MindInsole is an insert or insole designed for use inside your shoes. They use the same principles of reflexology that you would find if you spoke to a professional. The insoles have small plastic bumps and raised portions across the top that target various spots on your feet.
When you wear a pair, you'll feel the sensation of a massage as you walk. Elements of the inserts also follow acupuncture principles and apply the perfect amount of pressure throughout the day. They also use a special combination of materials to reduce odors, which is helpful if you spend a lot of time on your feet.
Another nice feature is that the insoles are machine washable. If you ever used other types of insoles in the past, you likely found that you could only replace them when they started smelling. MindInsole inserts are easy to clean and give you more use out of a pair. You don't need to worry about buying a specific pair based on your shoe size either. With MindInsole inserts, you can purchase a pair and cut them to the size that you need. We'll give you some tips on how to cut and shape the inserts later in our review.
MindInsole inserts are specially designed to reduce foot pain and discomfort.
How Can You Use the MindInsole Insoles?
Using MindInsole inserts in your shoes is a breeze because you get both instructions and a trimming guide in the box. As soon as the insoles arrive in the mail, remove them from the box and go over the instructions. You'll then need to cut and trim the insoles to fit your shoes. It's helpful to make them fit with the shoes that you wear the most often. If you wear athletic shoes daily at the gym or when running around your neighborhood, make sure that the insoles fit those shoes. You may want to use them with the shoes that you wear for work too. Many shoppers find it helpful to buy more than one set of insoles and use them in all of their shoes.
You'll then slide one of the insoles into one of your shoes. Slip the shoe on and take a few steps to see how you feel. You may find that you need to trim the sides a bit more to keep the insert from rubbing against the side of your shoe. It can also take a few hours of wearing your shoes to feel comfortable, especially if you never used insoles before. As long as the insoles can fit inside your shoes, you'll get all the benefits of them.
Many on the go people benefit from MindInsole inserts
Where Can You Use the MindInsole Insoles?
MindInsole insoles are popular because they are compatible with all types of shoes and boots. Many shoppers also love that they can wear them anywhere. Do you have a pair of high heels that you wear daily to the office or heavy boots that you wear on the job site? These inserts easily fit inside all types of shoes. If you love active vacations where you spend hours touring museums and historic sites or days camping in the wilderness, you can use the inserts too. It takes just a few minutes to cut the inserts down to the size that you need and to make sure that they fit in your shoes. Some of the places you might use MindInsole inserts include:
Construction sites
Offices
Beaches
Amusement parks
Hiking trails
These inserts are a good choice for those who lead an active lifestyle. Why skip out on your morning workout because you don't want your feet to hurt later in the day? You have no excuse not to join your friends on their next hiking or camping adventure either. MindInsole insoles can easily fit inside the heaviest and bulkiest of hiking boots and help you feel comfortable on the longest of trails.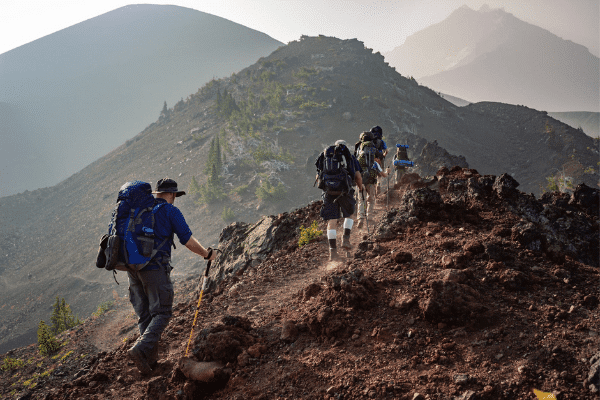 With MindInsole insoles, no terrain will ever hold you back.
Who's This For?
Shoe insoles are a million-dollar industry. The next time that you visit a grocery store or big box store, you might see a display that helps you pick the right ones for you. These displays ask you to take off your shoes and stand on a sensor that identifies your problem spots. It will then select the insert that is best for you. The problem with these machines is that they only look for insoles that come from one company. Another issue is that they often recommend insoles that are quite expensive and may not fit your budget. MindInsole makes affordable shoe inserts that anyone can use. A few of the people we recommend these insoles to include:
Security guards and other law enforcement professionals
College and high school students
Teachers
Athletes
Cashiers and sales clerks
Anyone who spends just a few hours on their feet each day can benefit from MindInsole inserts. You might enroll full-time in college or take one class each week and need to run across campus. Those who work in law enforcement also find the inserts helpful because they reduce the pressure and stress that they put on their bodies every day.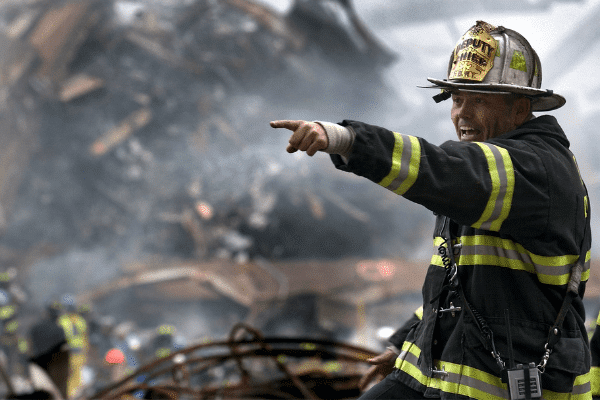 Anyone who works in a public service position such as a firefighter can benefit from MindInsole insoles.
What are the Benefits of Wearing and Using MindInsole Inserts?
If you ever tried other insoles in the past, you might have some questions about how these insoles work and what they can do for you. Let's go over some of the top benefits to look at the reasons why other customers buy and wear these insoles.
You get more energy during a busy day because your feet don't hurt as much
Many people notice a reduction in the bunions and other foot problems that they usually have
The insoles reduce the stress that you put on your feet, which can, in turn, prevent common injuries
You can use the insoles in any type of boot or shoe
If you need a smaller size, you can easily cut the insole down to fit your shoe
Another bonus is that you may find that your feet sweat less than they normally do. With other types of insoles, the added weight and bulk in your shoe can feel a little uncomfortable and make your feet sweat. MindInsole uses specific materials to keep the weight of the insoles down and help them feel more comfortable. As you sweat less, you'll find that don't need to change or clean the insoles often as you might think.
What are the Top Features of MindInsole Inserts?
No matter how much you read and learn about these shoe insoles, you may still wonder what the top features are and why they are so popular among customers. Some of those features include:
Eight magnets along the top of each insole that prevent your feet from overheating
More than 400 massaging elements that work as you walk to help you relax
Both small and large massaging parts along with smaller parts that also massage your feet
A unique design that allows the massaging elements to target the pressure points in each foot
MindInsole insoles can also improve the airflow and circulation around your feet, which means that you can do more than just wear them at the gym. Do you love amusement parks but hate the way you feel by the end of the day? As much as you love the rides and playing games before snacking on carnival treats, your feet can feel so sweaty and gross at the end of the day that you cringe at taking off your shoes and socks. MindInsole inserts do a fantastic job of improving the airflow in your shoes. Not only will you feel better, but your shoes and socks won't smell.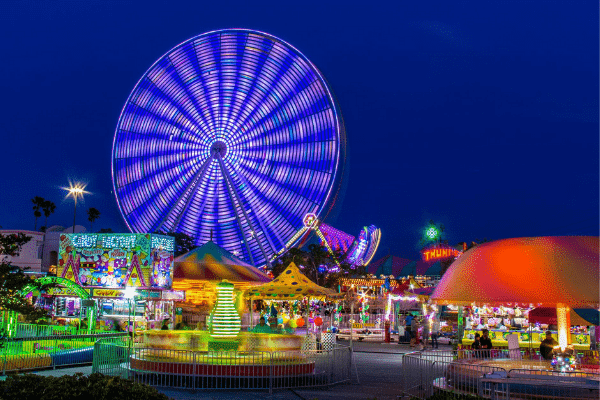 Have fun at the carnival without worrying about what will happen to your feet at the end of the day with MindInsole insoles.
How Do You Know if MindInsole Inserts are Right for You?
To find out if MindInsole insoles are right for your feet, just ask yourself a few questions.
Does your average day include spending two or more hours on your feet?
When you take your shoes off at the end of the day, do you notice any bad odors?
Are you worried that your feet sweat so much that you don't want to take your shoes off around other people?
Do you often experience discomfort when you wear any shoe or certain shoes?
Are you tired of seeing bunions and blisters on your feet and toes?
Do you experience a lot of pain and discomfort in your feet, especially after a long or hard day?
If you can answer, "yes" to one or more of these questions, MindInsoles might be a good choice for you. We recommend these shoe insoles for those suffering from foot pain and anyone who wants to improve the health of their feet. Though people who spend more time on their feet benefit more from the insoles, they can reduce the pain and discomfort that you have from wearing shoes that are just a little too tight or a pair that makes your feet sweat and feel hot.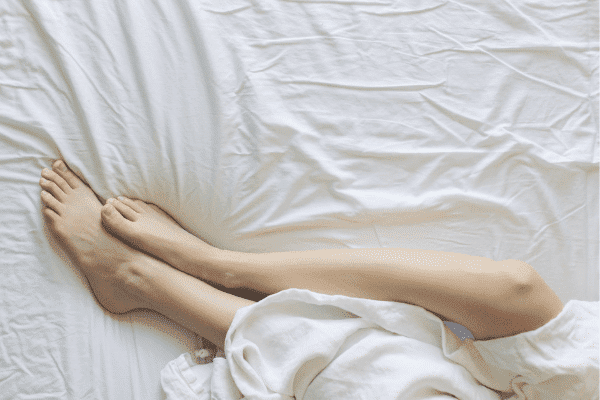 Treat your feet to daily comfort with MindInsoles.
Can MindInsole Help With Sciatic Pain?
Something as simple as turning the wrong way when playing basketball can cause damage to your sciatic nerve, which runs across your lower back and down into your hips and legs. Though some experience slight pain and recover in a few days, others feel serious pain that lasts for years or longer. We found many reviewers who said that using MindInsole inserts in their shoes significantly reduces the pain they associated with sciatic nerve damage. Some of the signs that you might have nerve damage include:
Charlie horses that come on suddenly and last for hours
An intense and shooting pain in one/both legs
Leg and/or back pain that worsens with physical activity
A pins and needles sensation that you feel in one or both legs
Similar symptoms that you experience in your back
You may find that MindInsoles can help with diabetic nerve damage too. This type of nerve damage occurs when your sugar levels are too high for an extended period. It can cause intense cramps in your leg and cause a sensation that makes it feel as though one or more of your limbs are asleep. MindInsole can reduce some of the symptoms caused by both sciatica and other types of nerve damage.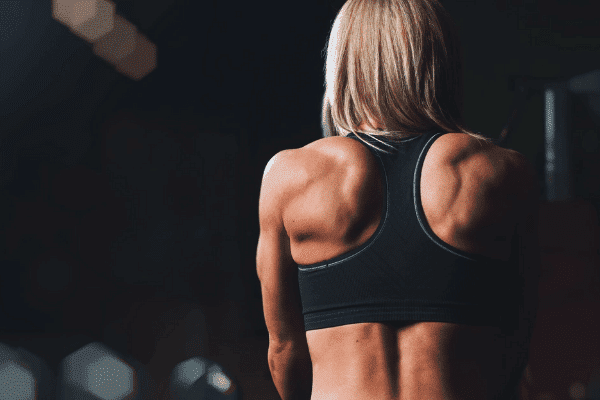 Sciatic pain can affect those who lead a sedentary lifestyle as well as those who are more active.
Can Insoles Help You Lose Weight?
It often seems as though everyone in the world wants to find an easy way to lose weight. That is why they spend billions of dollars on everything from exercise equipment and clothing to gym memberships and supplements. The best way to lose weight is through a lifestyle change. You need to consume less food at the same time that you burn calories through regular exercise. That is when a good pair of insoles will come into play. Some of the common reasons why people avoid working out include that they have less time and that they don't feel comfortable. MindInsole inserts can give you the comfort that you need to get off the couch and get physical.
Now is the perfect time to dust off those running shoes that you put in the closet and slip in a pair of MindInsoles. These insoles specifically fit all types of shoes. You can use them in a pair of high-end running shoes or sneakers that you bought for working out. Once you acclimate to wearing the inserts, you'll forget that they're there. Not only can you feel comfortable working out in front of other people in the gym, but you'll feel comfortable when you run errands around town or take a quick jog around the block.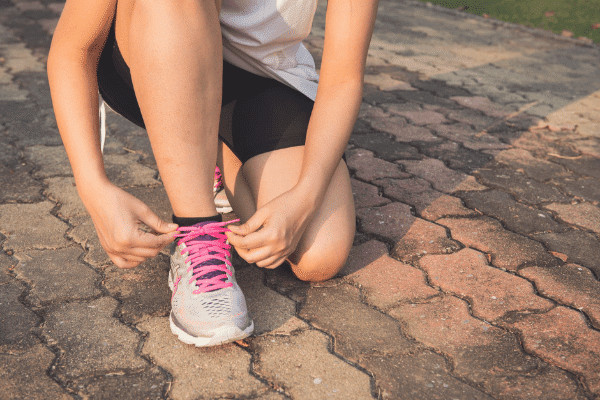 How to Trim MindInsoles
Trimming a new pair of MindInsoles is easy. You'll find the steps listed in the included instructions. We also included the following steps to help you see how easily you can trim them before they arrive.
Use Paper
Place a piece of ordinary white paper on a flat surface and lay your shoe on top. You should use the shoe that you'll pair with the insole. Press a pen against the heel of the shoe and slowly move it around the sole to trace an outline of it. Cut the outline from the paper with a pair of scissors and place to the side.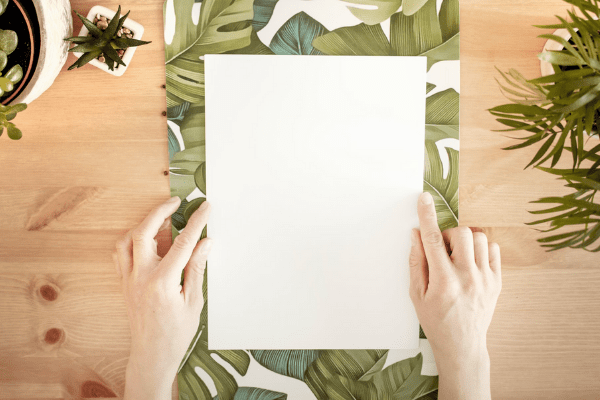 Trace the Outline
Set the insole on a table or another flat surface and put the outline on top. Use the same pen to carefully trace around the edges of the outline directly on top of the insole.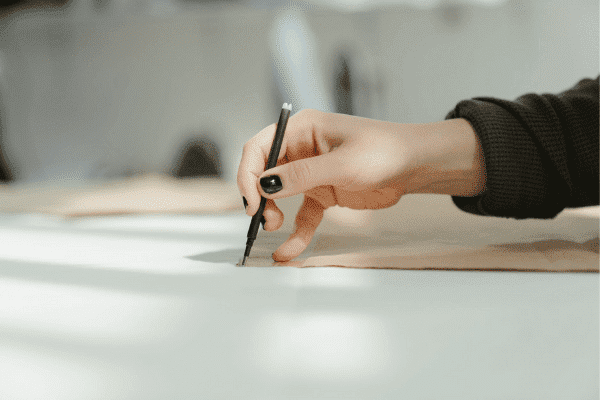 Trim the Insole
Trimming the insole is the last step. You essentially just need to cut around the insole with a pair of scissors to remove the excess pieces that won't fit in your shoe. After slipping the insole inside the shoe, you can see how it fits and then repeat this process with the opposite shoe. Just make sure that the insole doesn't run against the lining of the shoe and that it fits comfortably.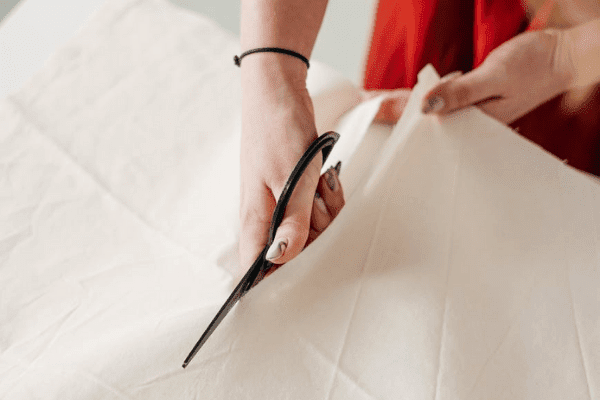 What Else Does MindInsole Make?
When you buy MindInsole shoe insoles from the website, you have the option of adding other products to your order too. Let's take a look at some of the items you may want to buy.
MindInsole Compression Sock
If you suffer from poor circulation or have problems with your feet, you can add one of these compression socks to your order. Though you only get one, you can purchase two and have socks for both feet. Compression socks can reduce the risk of diabetic ulcers and other foot ulcers while also preventing varicose veins.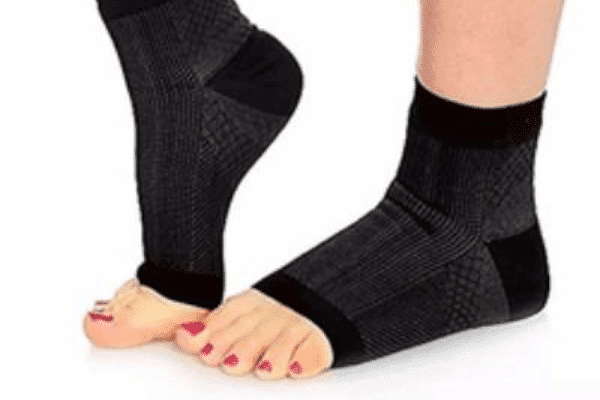 Reflexology bracelets
Reflexology teaches you how you can move different body parts to flex your muscles and work through stress and other problems. MindInsole makes a set of reflexology bracelets that come in packs of three. You can wear one or more of the bracelets on your wrist every time that you leave the house.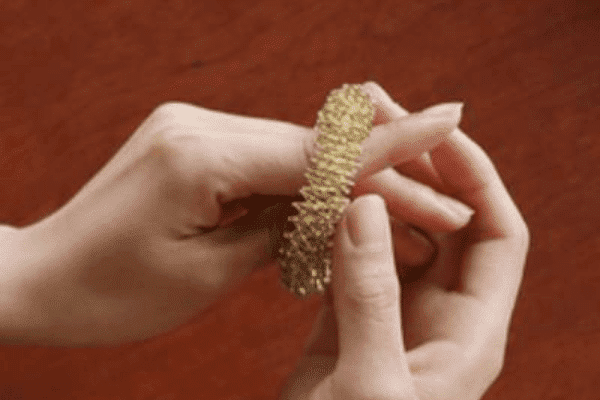 Reflexology rings
Those who don't like wearing bulky bracelets might prefer this set of three reflexology rings that they can buy from the MindInsole website. The rings come in three fun colors and are flexible to fit on any finger. Some find that they can more easily wear the rings.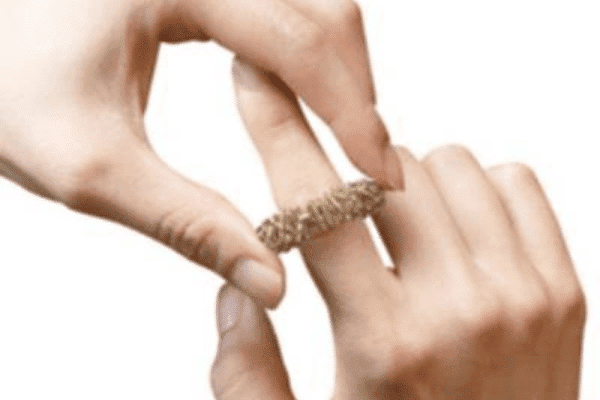 Should You Buy It?
Before you decide whether to buy a pair of MindInsoles or invest in several sets, you should look at the pros and cons. We included a small section on the cons but wanted to focus on the pros first. You can see everything that we love about these shoe insoles.
One-size-fits-all design: With a one-size-fits-all design, MindInsoles fit almost any user. They are compatible with men's shoe sizes between 6 and 12 and also fit in women's shoes from sizes 7 to 12.
Lots of massaging parts: Unlike other insoles that use cheap or thick foam, these insoles use plastic with massaging parts across the top. Those elements massage your feet to reduce stress and keep your feet happy throughout the day.
Easy to clean: MindInsoles are so easy to clean that you can give them a quick wash on the weekend or a weeknight. You just need to wipe them down with lukewarm water and use a little dish soap. After rinsing them with more water and letting them air dry, you can slip them back inside your shoes.
Precision fit: In addition to working with a wide range of shoe sizes, MindInsole allows you to get the precision fit that you want. It takes mere minutes to trace the outline of your shoe and cut around that template to ensure that the insoles fit in your favorite shoes.
All activities: While some only wear these insoles when they head to the gym or go for a run, they are suitable for all of your daily activities. You can wear them while you're working overtime at work, hitting the carnival or amusement park with friends or just running errands.
All shoes: MindInsoles also work in any shoe, from running and athletic sneakers to flats and high heels. If you have similar shoes, you can transfer the insoles and use them with different pairs.
What are the Top Benefits of Reflexology?
Reflexology significantly improves blood circulation in the limbs
It can help regular users relax more easily
You find easy ways to deal with aches and pains
Some find that it helps with depression and other emotional/mental conditions
You can learn how to cope with mood swings
It may help you lose some of your excess weight
MindInsole garnered some negative reviews that we wanted to address here to make sure that you have all the available information. One of the biggest complaints was with the fit of the insoles. Some tried wearing them a few times and never felt comfortable, and a handful of customers said that they could feel the massaging parts and magnets rubbing against their feet as they walked, even through their socks. A few people also claimed that the company sold the same insoles under different names and for different prices, but we didn't find any evidence that those complaints were true.
As the product comes from overseas, shipping can take longer than you might expect. Those who bought the insoles from Amazon and other retailers said that it took a month or more before they arrived. If you use the link that we provided, you should get your package in around a week. Some also thought that the price was too high. When you buy just one pair, you'll pay around $39. If you order more than one pair, you get a significant discount that drops the price by more than 50%. We recommend weighing the pros and cons of MindInsole before you buy online.
Other Cons of MindInsole
Getting a refund is difficult
You might experience more pain after using the insoles than you did before
It takes time to get a response from the customer service department
Other insoles are cheaper
You risk trimming too much off the insoles
Any changes made to the insoles will void your warranty
Where to Buy
You can buy MindInsole shoe insoles today at a low price. Why worry about buying other insoles and trying to figure out what size you need or how long it takes to get them? Our link not only takes you to the official site but lets you order as many pairs of the insoles as you want at a reduced price. Let's say that you want to buy one pair to see how they work. You'll pay $38.99 plus a small amount for shipping and handling. This lets you save on what the cost of similar insoles cost and also helps you experience acupuncture at home without paying a high fee.
When you buy more than one pair of insoles, you can save even more. The most popular package comes with three pairs of insoles and cuts the price in half. You pay just $89.99 for all three pairs rather than the almost $180 that it would usually cost. Another package deal helps you save even more and comes with five pairs of insoles. This deal costs $128.99 instead of nearly $300 and represents savings of 57% off the original cost. Both of these package deals come with free shipping and handling as a bonus.
How Much Do MindInsole Inserts Cost?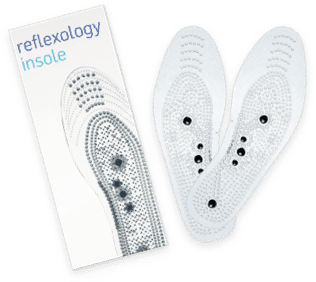 1 – Pair of Insoles
$38.99
+S&H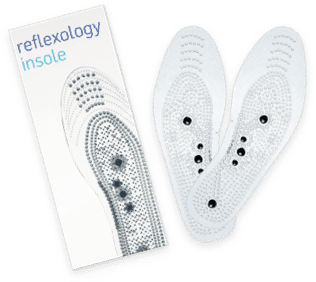 3 – Pairs of Insoles
Buy 3, Get 50% Off $89.99
Retail $179.95 (Save $89.96)
FREE SHIPPING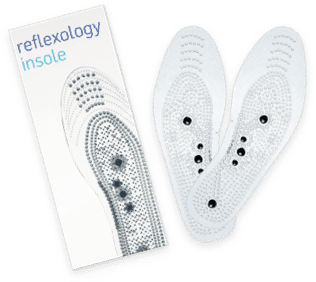 5 – Pairs of Insoles
Buy 5, Get 57% Off $128.99
Retail $299.92 (Save $170.93)
FREE SHIPPING
Competition
Finding insoles for your shoes is much easier than you might think. Many companies now make products designed for specific uses such as smaller and thinner insoles that fit inside high heels. We'll look at some of the MindInsole competition to give you an idea of some of the other options that are out there.
Copper Compression Feet Insoles
One option you might like are the Feet Insoles from Copper Compression. They come in two designs: one that fits men's shoes between the sizes of 8 and 13 and one for women that fit sizes between 6 and 11. You may need to trim them to make them fit inside your favorite shoes, but some shoppers found that these caused the insoles to fray around the edges. The manufacturer claims that it has a higher concentration of copper than any other insoles on the market and that the copper can help you heal faster from injuries. No evidence backs up those claims though.
Dr. Scholl's Heavy Duty Support Relief Orthotics
Dr. Scholl's is a company that has large machines in many stores to help customers pick new insoles such as these Heavy Duty Support Relief Orthotics. Specifically designed for those who weigh 200 pounds or more, the inserts spread your weight evenly across both feet to prevent stress on a specific area. They can fit in work boots and shoes as well as office and casual shoes. As they only come in one size, you'll likely need to trim the edges and sides. Though these insoles are cheap, they only last for six months.
Physix Gear Orthotic Inserts for Arch Support
If you experience pain around the center of each sole, you may have high or low arches. These Orthotic Inserts for Arch Support from Physix Gear might benefit you. Designed to give you more arch support, they change the balance of your feet and take some of the weight away from your arches. You might notice less pain in your arches as well as knees and balls of your feet. These arches use foam and similar materials to feel softer and more comfortable. They are popular with athletes, especially runners and those who hit the gym.
Super Feet Blue Insoles
Another product you might consider is the Super Feet Blue Insoles that come in multiple sizes. Not only can you choose sizes for men and women, but you can pick smaller sizes designed for juniors. The insoles use high-density foam to reduce how much space they use inside your shoes. You'll also notice a smaller toe cap that keeps the foam from rubbing inside your shoe and wearing away. The insoles have a slightly sloped design with a thinner profile around the toe cap and a thicker profile near the heel to follow the natural shape of your foot.
Why are MindInsoles Better Than Other Insoles?
After looking at the competition, you might decide to go with a different pair of insoles because they cost less. You should never base any health decision on prices though. While some insoles are cheaper, you get what you pay for, which means that you'll likely get a pair that falls apart in just a few weeks. Another factor to consider is the material used in the construction. Many competitors use EVA and other types of foam. That foam might feel nice the first few times you wear the insoles, but it will quickly wear down and begin feeling like you have nothing inside your shoes. Some of the other reasons you might choose MindInsoles over other insoles include:
You can wash the insoles as often as you would like without worrying about them falling apart
The insoles are easy to cut and trim to make sure they fit your shoes
You can use one pair of insoles in nearly all the shoes that you own
The massing elements help you relax when you need to spend more time on your feet
You can reduce the common foot odors that you normally smell after a work out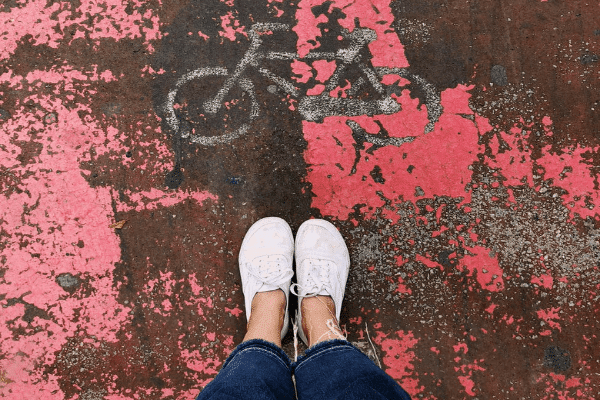 The benefits of MindInsoles far outweigh the benefits of other insoles for your feet.
Final Verdict
Many people today look for holistic treatment options. You might use sweet oil when you have an earache or lavender oil when you want to relax. Holistic products can help you relax and treat your body too. One of the top products that you'll love when it comes to caring for your feet is MindInsole. This company makes flexible insoles that use a combination of magnets and massaging parts that target the muscles and areas of your feet that hurt the most often. From the moment you slide them into your shoes to the minute you take your shoes off, you'll notice that you feel a lot better.
One feature that we like about this insole set is its one-size-fits-all design. Why worry about the size that you need and if the manufacturer's guidelines match the shoe company's sizes? These insoles can fit most sizes of feet and give you the option of trimming away the excess to ensure a good fit. They are great for busy professionals who spend most of the day on their feet and anyone who loves walking or working out. With the information we provided in our MindInsole review, we hope that you found answers to your questions and are ready to place an order.