Volkswagen Microbus with Smart Energy and Sustainability Launching 2022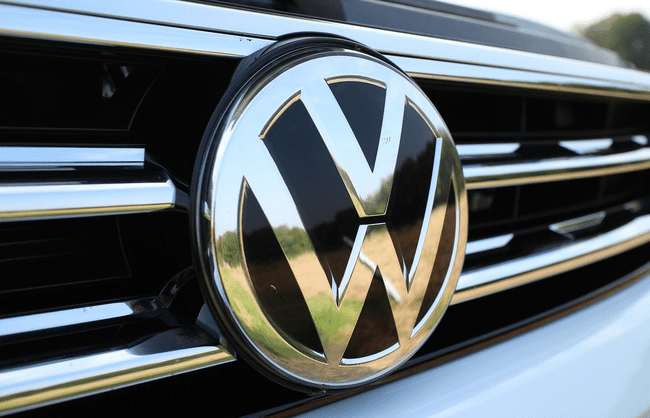 A few days ago, Volkswagen announced their intention to manufacture a smart minibus. The Volkswagen microbus sales locations are planned for North America, China, and Europe. "After the presentations at the global motor shows in Detroit and Geneva, we received a large number of letters and emails from customers who said, 'please build this car'," says Volkswagen CEO Dr. Herbert Diess. He announced this news at the Pebble Beach Concours d'Elegance in California.
The minibus is named I.D. Buzz, though we're not sure that name really evokes the microbus lifestyle. Dr. Deiss made no mistake in choosing where to reveal this news. He explains, "The Microbus has long been part of the California lifestyle. Now we're bringing it back by reinventing it as an electric vehicle."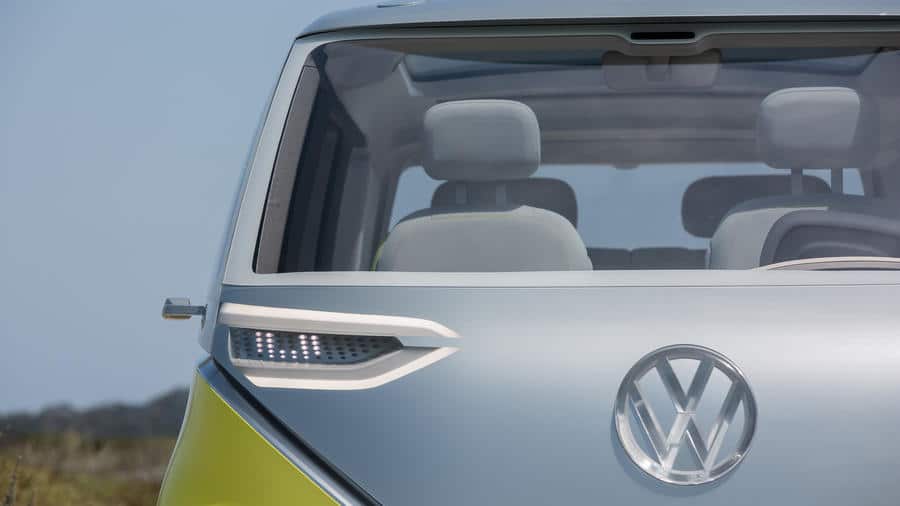 Electrifying History
Volkswagen plans to release a compact 4-door sedan/hatchback in 2020, ahead of the microbus debut. The minibus will use Volkswagen's new modular electric-car platform (MEB). The company debuted MEB in January 2016. MEB's first production debut will be in the I.D. Hatchback (later known as I.D. Crozz).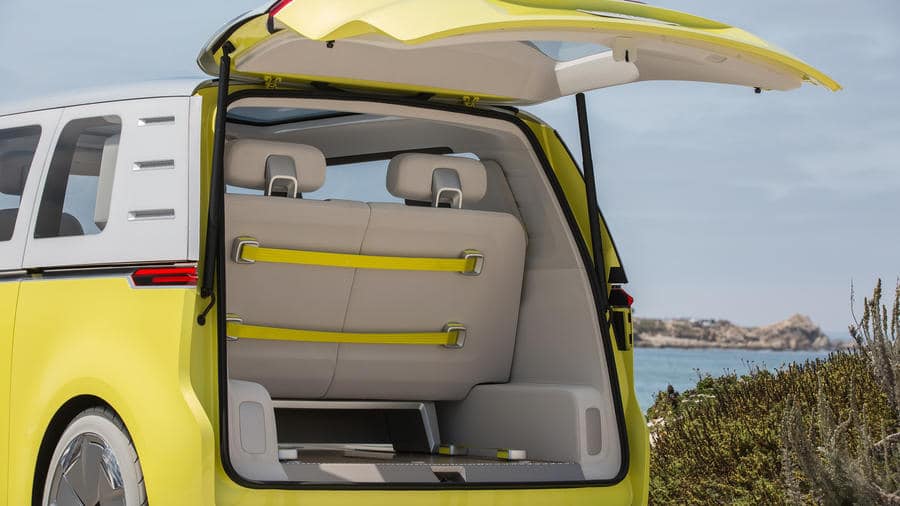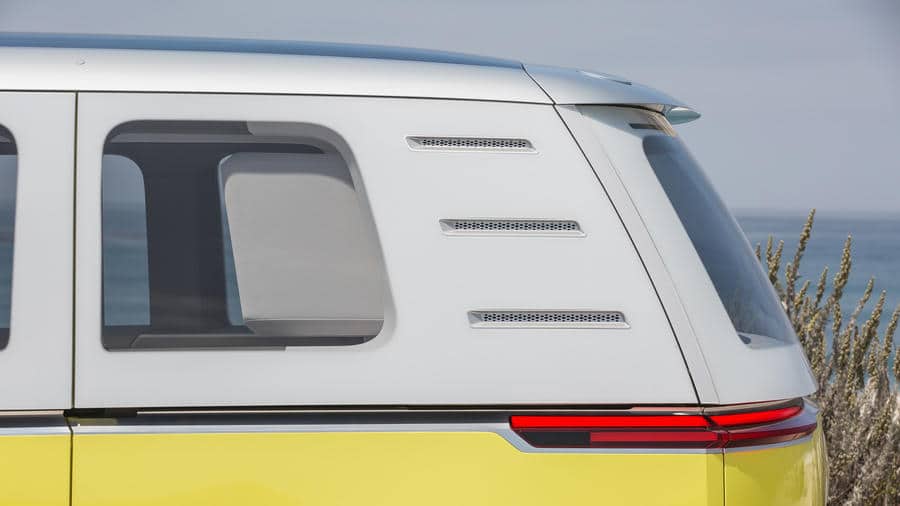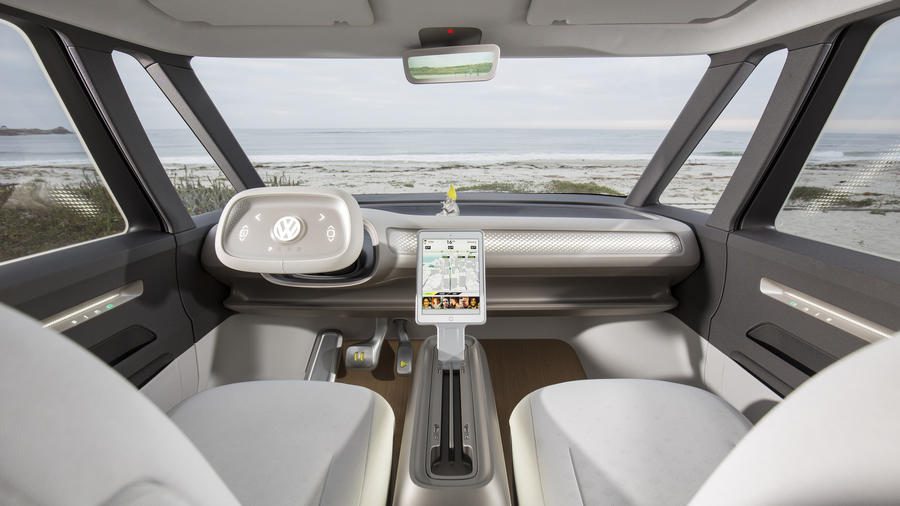 The MEB concept is very similar to General Motors' Autonomy concept from the early 2000s. A flat "skateboard" chassis houses all of the components of the electric drive, including batteries and controls. There's a "top hat" body that adapts to whatever the manufacturer desires, whether that's a small sedan, SUV or minivan-style vehicle.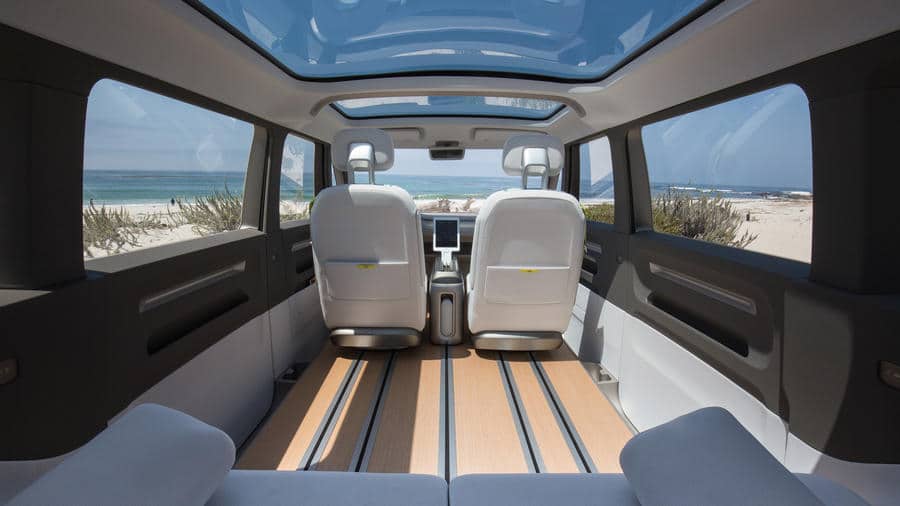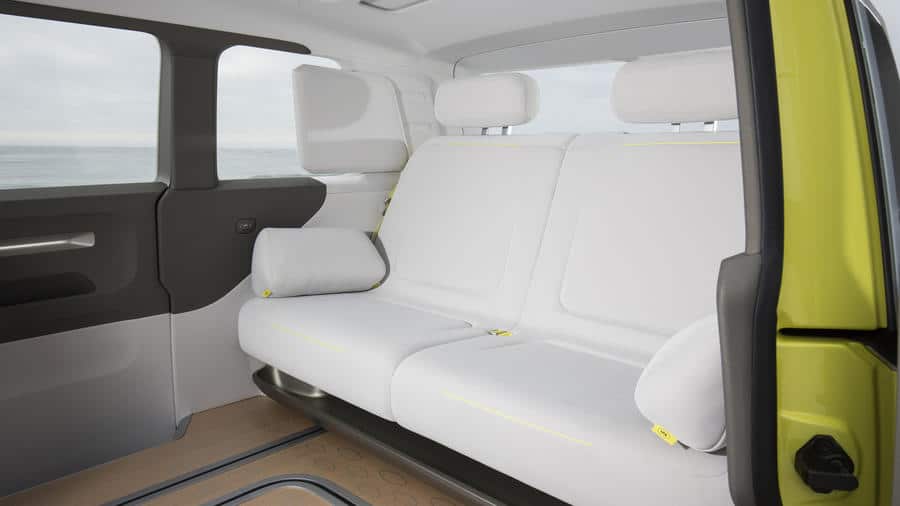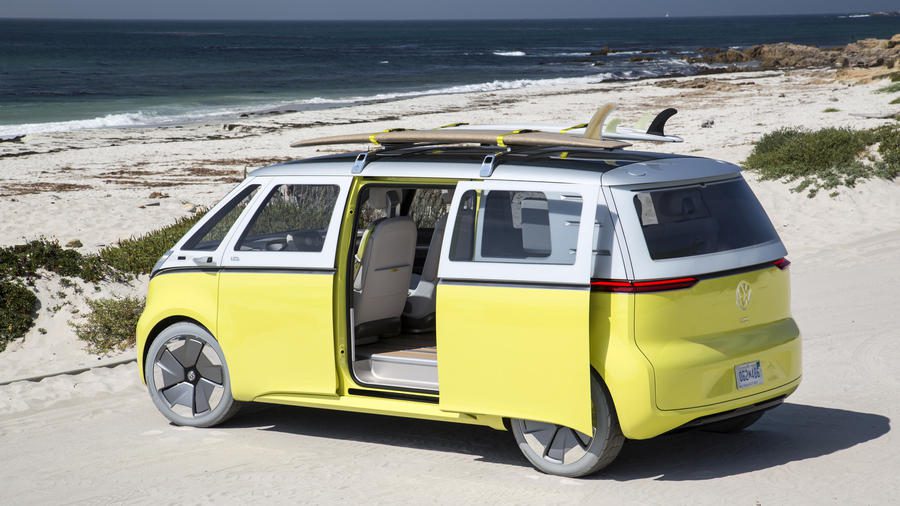 The Volkswagen microbus began production in 1950 and boomed in popularity in the 60s, as a symbol of hippie counterculture. It had a lot of space to transport groups to rallies, concerts, and more. Volkswagen plans to incorporate several design ideas, like interactive connectivity, multi-variable seating, and highly automated driving.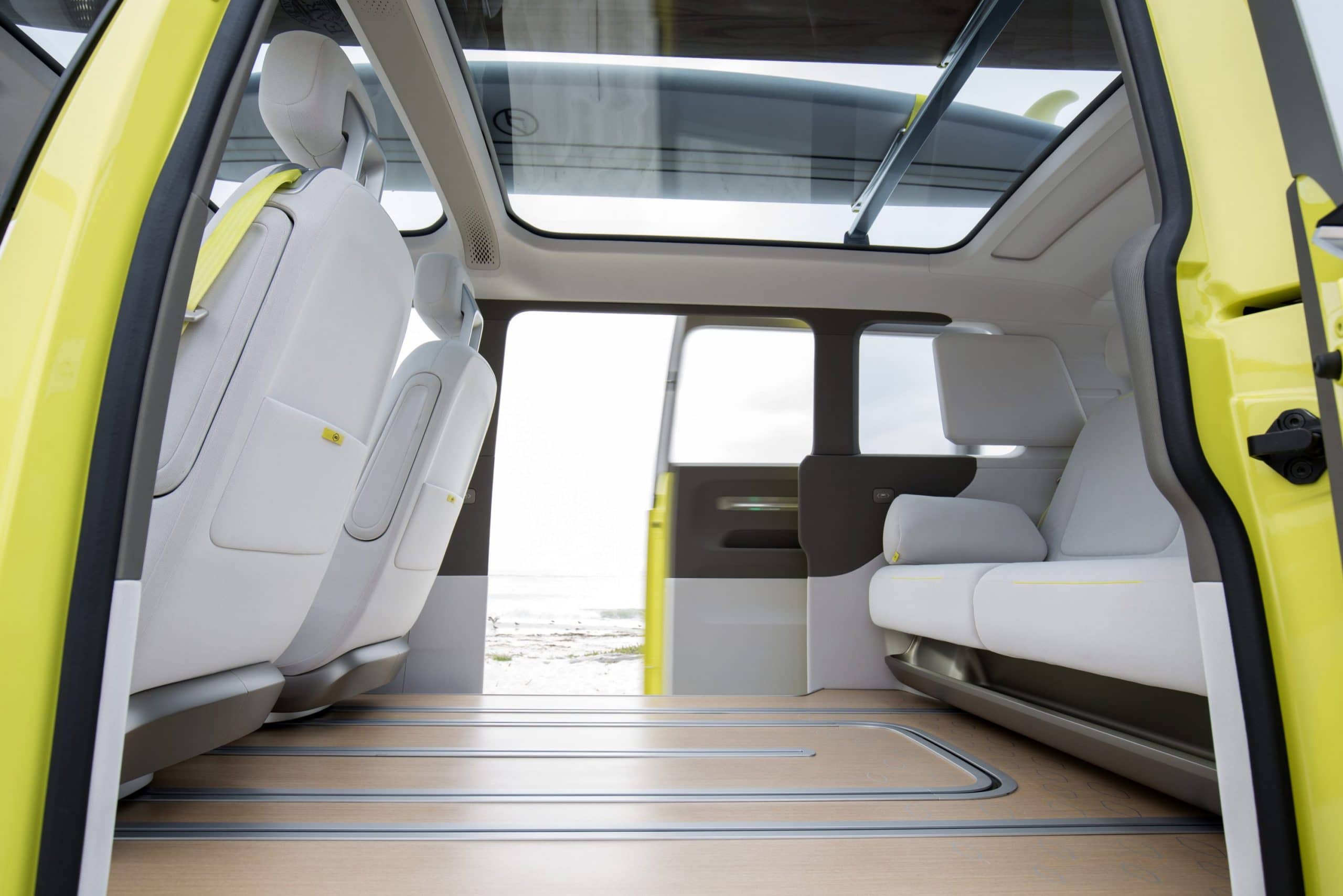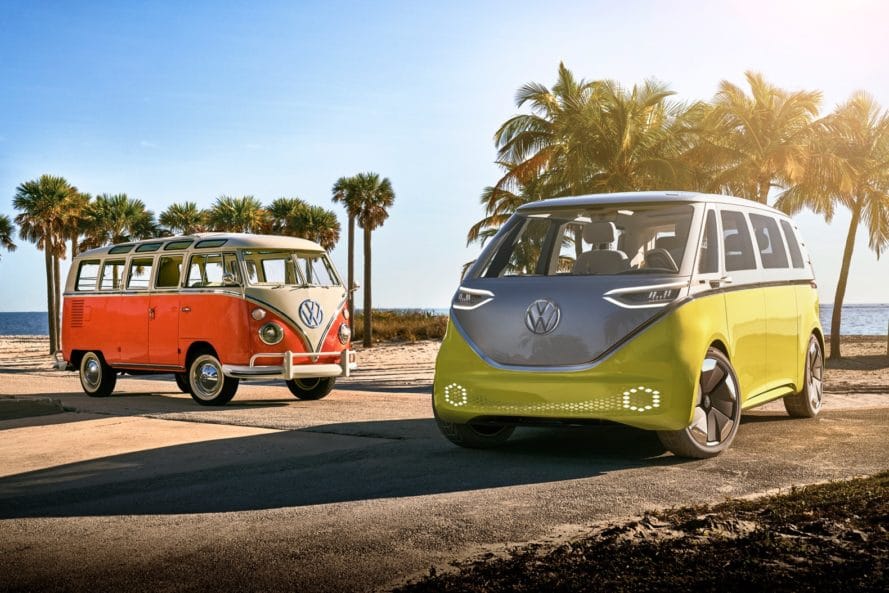 Microbus Ergonomics
The Volkswagen microbus should have reconfigurable seating like the concept car. The car will come with Level 3 autonomous driving, where the car can handle steering, braking, and acceleration in certain scenarios. You'll still have to pay attention, but you can probably turn around to grab some snacks.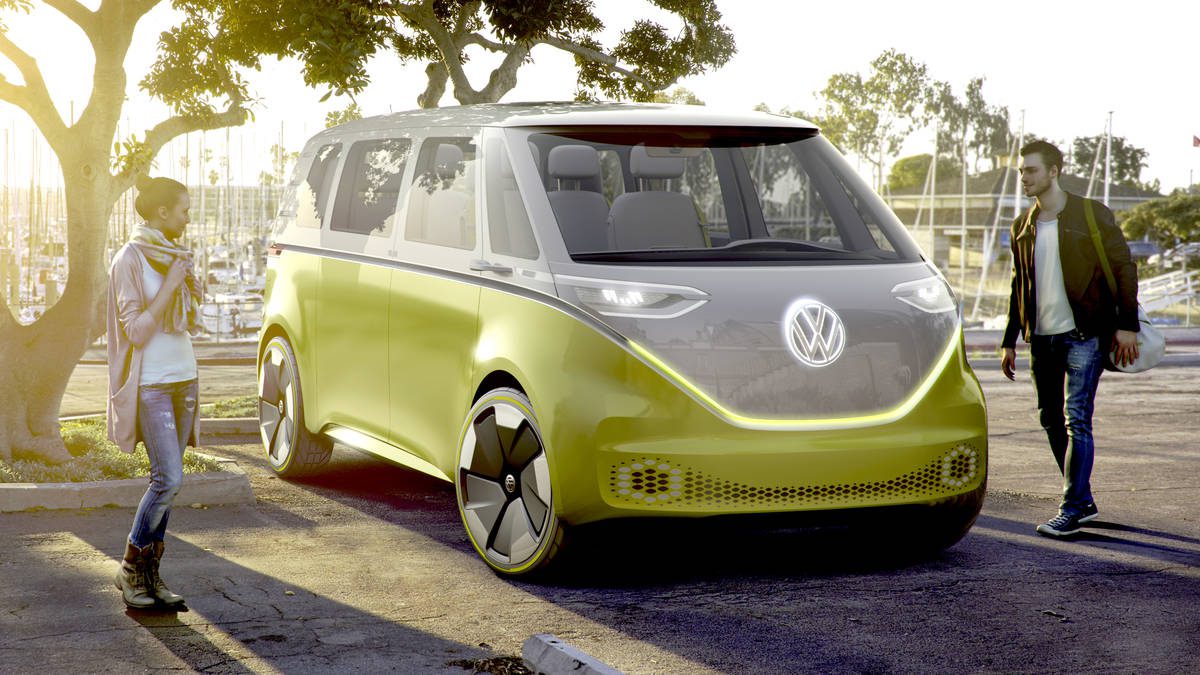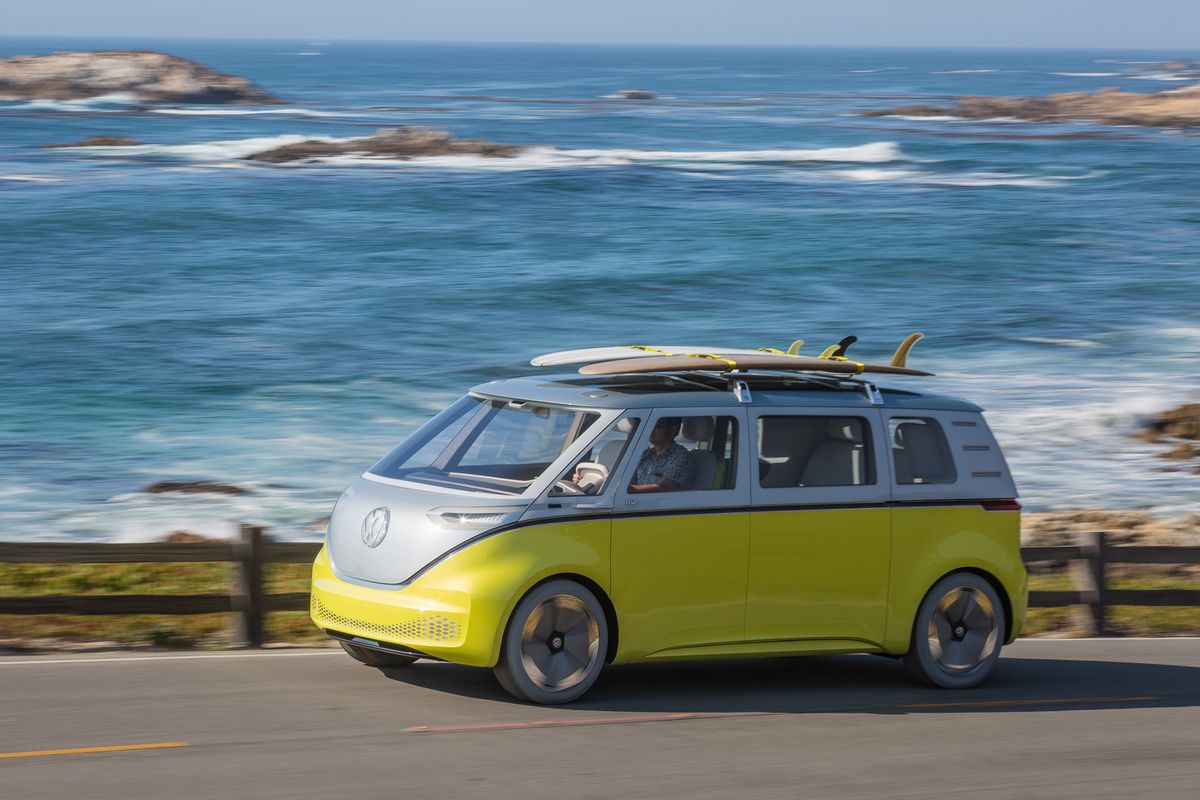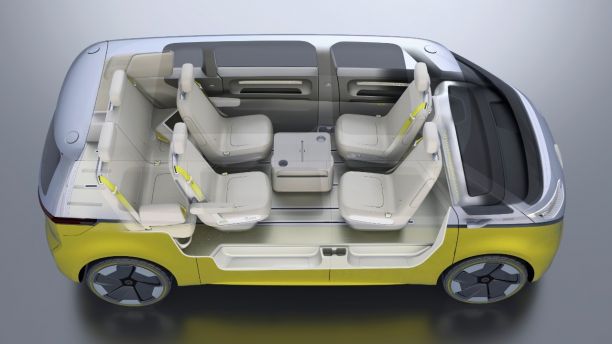 The minibus's doors open and close automatically. And even though it's a van, it has a 0-60 acceleration in under 5 seconds. The battery pack has a range of around 270 miles, which is very impressive, though we expect it to decrease with increased weight in the van. Customers looking for extra features in the I.D. Buzz can spring for the all-wheel drive, with electric motors at the front and rear axles.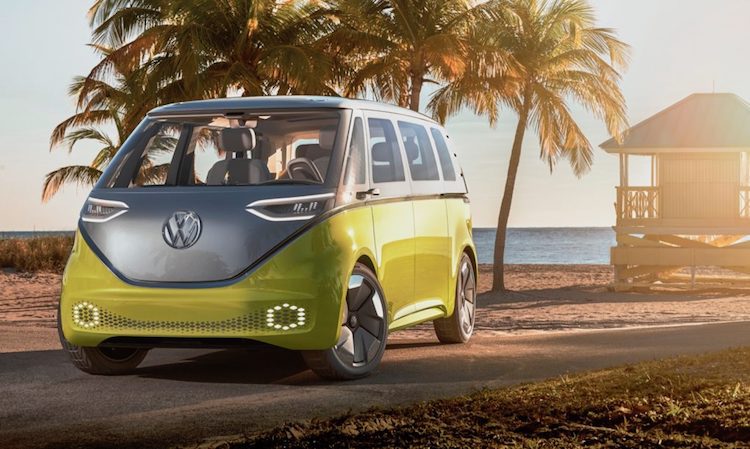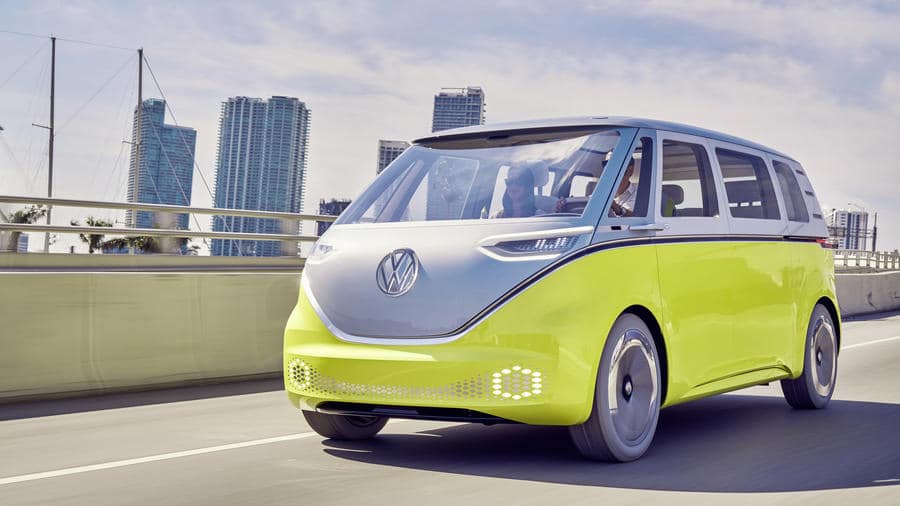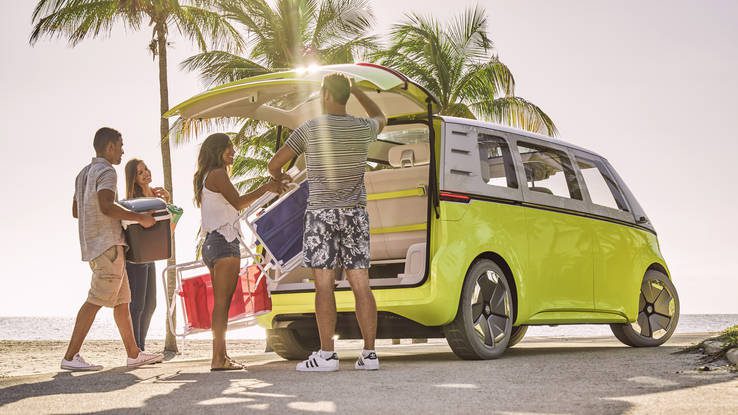 Volkswagen isn't promoting the I.D. Buzz for only the van lifestyle, though. They also created it as a freight carrier and urban delivery van. "Along with a minibus version, we'll also be offering an I.D. BUZZ CARGO variant for zero-emissions delivery of goods," says Volkswagen's CEO of Commercial Vehicles, Dr. Eckhard Scholz.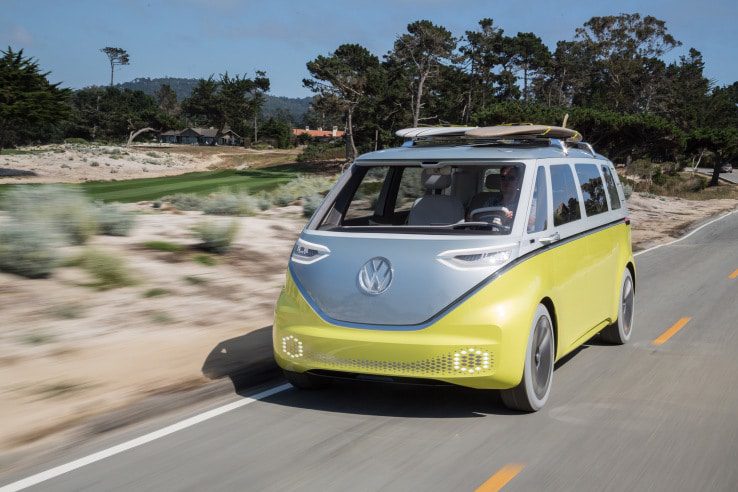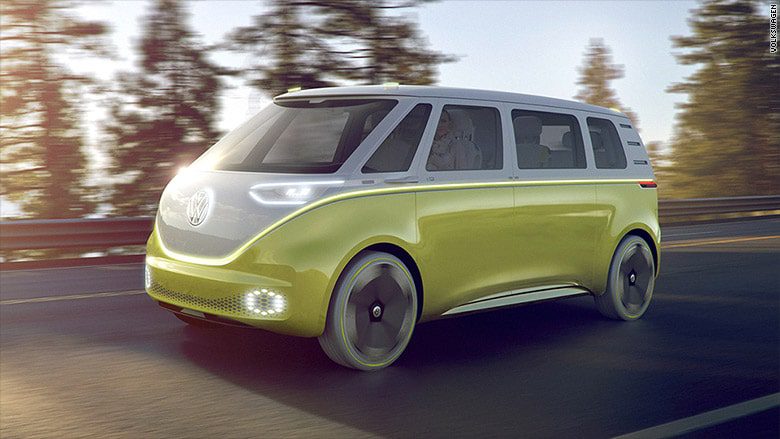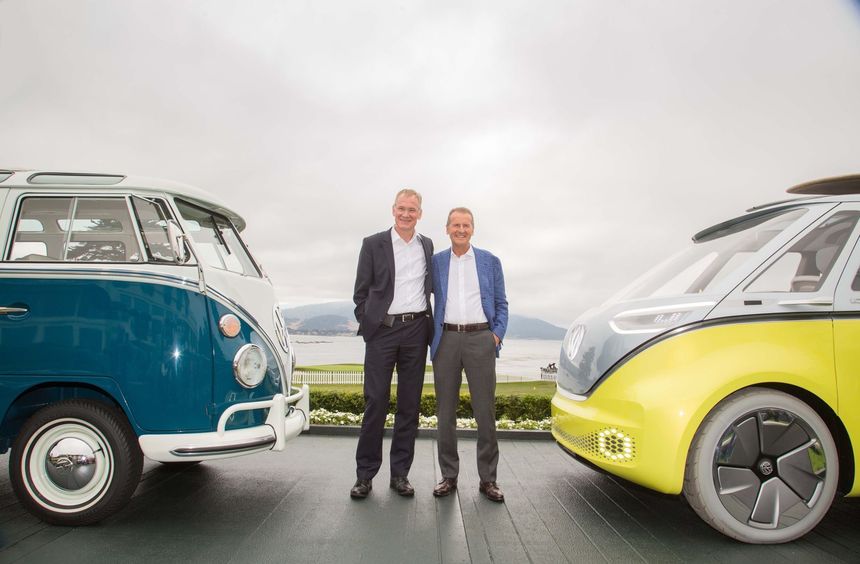 The family-use van has seating for eight. The cargo van will hold up to 162.5 cubic feet of goods after folding down and removing some seats. The concept also had a steering wheel that folds away and laser scanners that pop up out of the roof when autonomous mode is engaged.
Unlike the original minibus, the I.D. Buzz will meet modern crash safety standards. The van features short overhangs with more space inside than before.
Volkswagen's Push Toward Renewable Energy
This is a great step in Volkswagen's efforts to revamp their image after an embarrassing diesel emissions scandal. By publicly investing in smarter energy, Volkswagen doesn't have the risk associated with diesel emissions.
We can't wait to see this new concept for an old classic. Seeing them in the mountains of California or Colorado will be a nice treat. If you can't wait until 2022 to buy a smart, portable home, check out Ecocapsule.
Sources: Road and Track, Futurism, Chicago Tribune