LG's ProBeam UST Capable of 100-inch HD Throw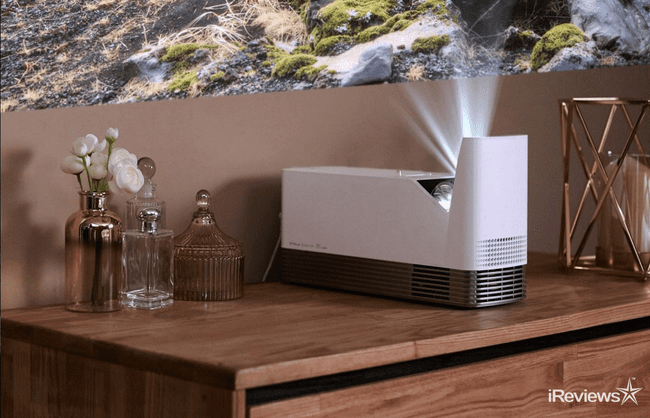 This year's IFA 2017 is just days away (Sept. 1st – Sept. 6th) and it's quickly becoming one of the most highly anticipated consumer tech shows in the past few years. With a host of smart projectors hitting the market this year, the competition is getting fierce and LG Electronics, one of the premier manufacturers of projector technology, is about to unveil two of its newest short-throws.
LG's Newest Short-Throw Projectors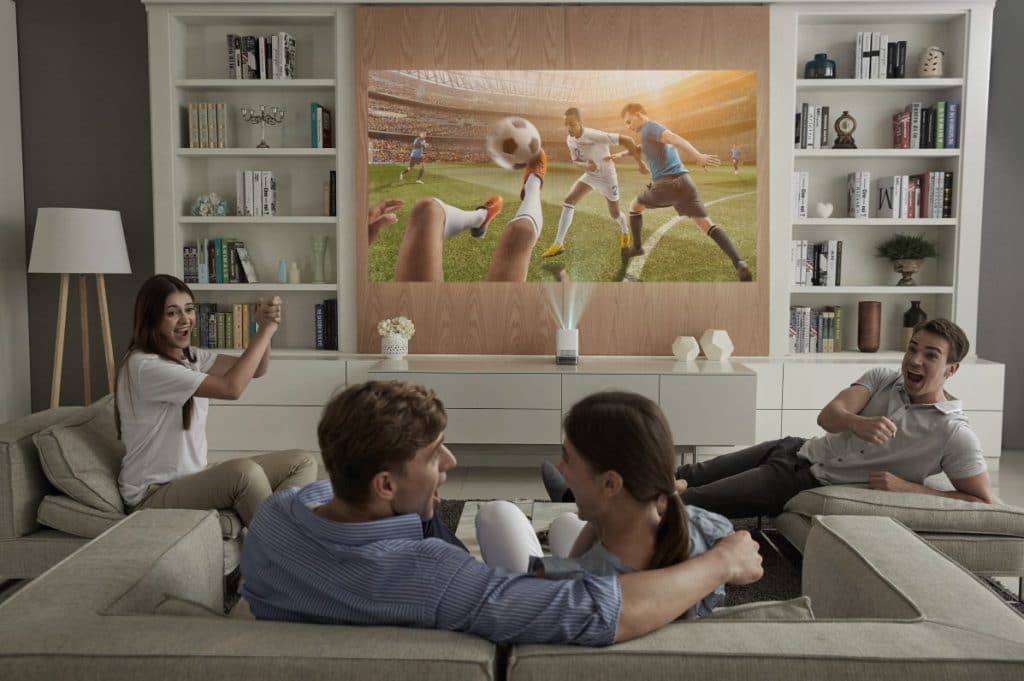 Capable of throwing a 100-inch HD image onto a nearby wall from just 4.7 inches away, LG's ProBeam UST (Ultra Short Throw) projector (model HF85JA) is a highly versatile device with an impressive picture quality. The MiniBeam LED Thrower (model PH30JG), LG's newest portable device, is designed for bringing the movie action with you on road trips, camping excursion, or to the neighbors for Sunday NFL ticket.
So what makes LG's newest ultra short throw and portable models a cut above the competition? Equipped with LG's patented I-shaped laser engine, the ProBream UST can muster a 100-inch Full 1080p HD image from just 12 cm away from your screen. This means that it can literally be positioned anywhere in your living room: on your coffee table, a side table, in front of a wall, etc. Without the need to purchase an extra stand, the ProBeam UST is a highly versatile projector that eliminates any major setup.
We all have that family member that feels the need to grab a quick snack during the most dramatic scene of a movie – casting a body shadow on Andy Dufresne as he finally escapes Shawshank Prison. The ProBeam UST, since it's so close to the screen, eliminates this problem. No more missing the best part just because your best buddy has a highly active bladder.
The ProBeam UST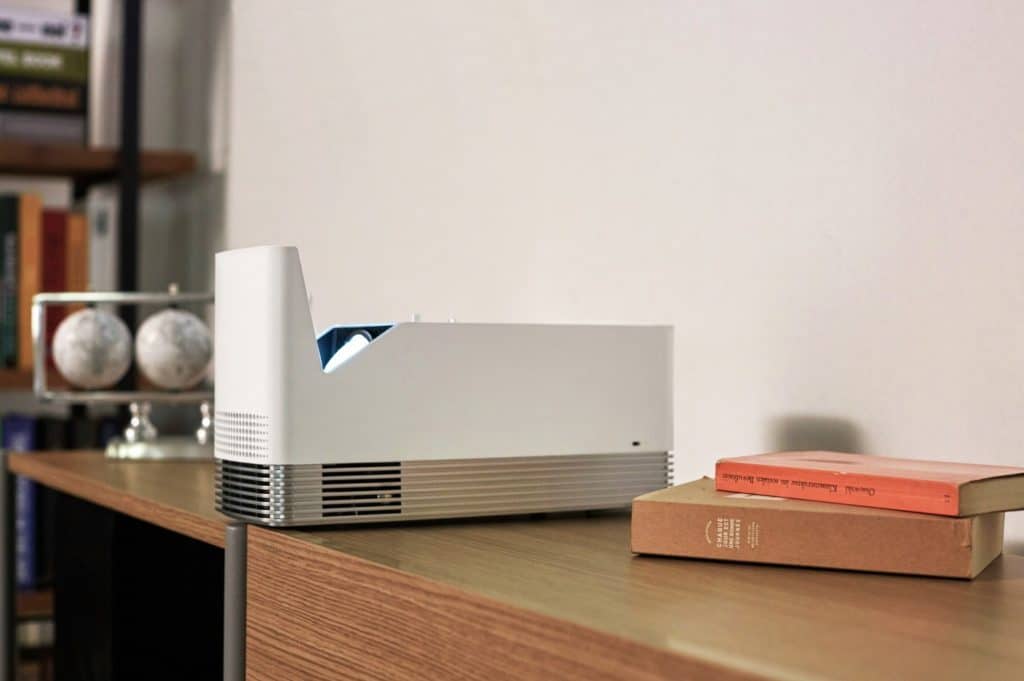 Claimed to be 1.5x's brighter than its UST predecessor at 1,500 ANSI lumens, viewers don't have to dim the lights to enjoy their streaming video service. Other bells and whistles include a 150,000:1 contrast ratio and a built-in Keystone correction feature – giving the user plenty of options regarding projector positioning while ensuring proper adjustment with horizontal/vertical distortion.
As for connectivity, the ProBeam UST comes with LG's webOS Smart TV platform and integrates with wireless speakers/headphones – making the transition from a projector to full-blown home entertainment system a seamless experience. LG ProBeam is built to last, with its light source lasting up to 20,000 hours. That's the equivalent of about 10,000 movies your family can walk in front of during the most thrilling parts.
The MiniBeam LED Projector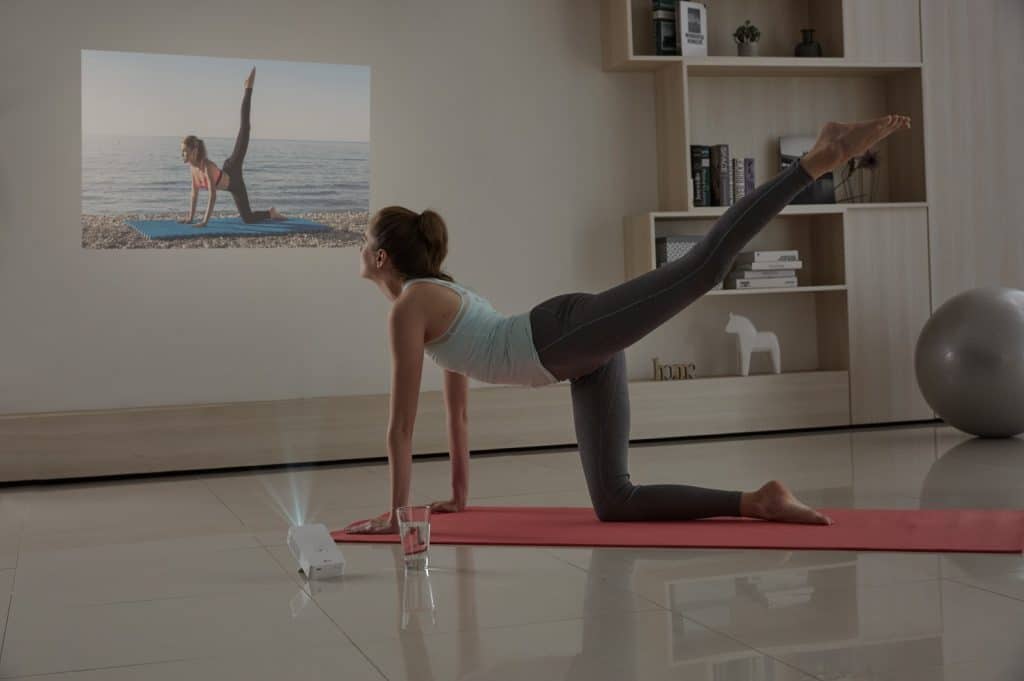 We're not sure if LG is just waiting for the IFA show before unveiling the details of the MiniBeam projector, but little is known about its features outside of having a USB-C port for immediate connectivity, a 9,000 mAh recyclable battery, and wireless Bluetooth technology that enables super fast pairing with wireless speakers. We do know, from the company's press release, that "one of its most impressive features, Multi-Angle Projection, allows the device to be tilted up to 70 degrees to display an image high on a wall or even on the ceiling without the use of a tripod." The MiniBeam's highly portable design features and impressive throw capabilities will peak the interest of show goers as soon as IFA begins on September 1st at Berlin's Messe.
"We are immensely proud of our long-standing position as the global leader in portable LED projectors," said Jang Ik-hwan, head of the IT business division at LG Electronics. "The projectors that we'll be debuting at IFA will provide consumers with an immersive, high-quality home cinema experience that's extremely convenient, reliable and fun."