The Sustainable Tesla Tiny House Is On a Tour of Australia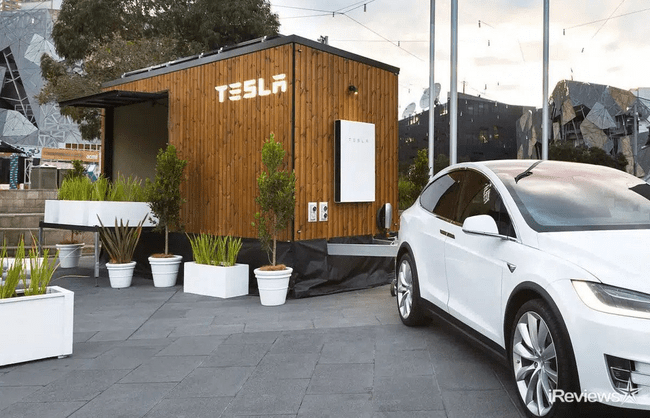 If you've been following Tesla in the news, before the Model 3 release, you may recall that Elon Musk promised the Tesla energy storage system could deliver over 100 MWh in 100 days to South Australia. Otherwise, he said it would be free. The company recently made headlines in Australia again when it created a Tesla tiny house showcasing their technology.
Solar energy in Australia is ripe for the picking. In fact, it has the highest average solar radiation per square meter than any other continent. However, the Australian government kept energy prices low to keep coal as the main energy source contender.
Musk's promise came after South Australia declared a state of energy emergency while undergoing constant blackouts. Launching December 2017, South Australia's Tesla storage system will be the world's largest lithium-ion battery. As a marketing move, and perhaps just a public boast, a Tesla Model X will tow a "Tesla Tiny House" across Australia.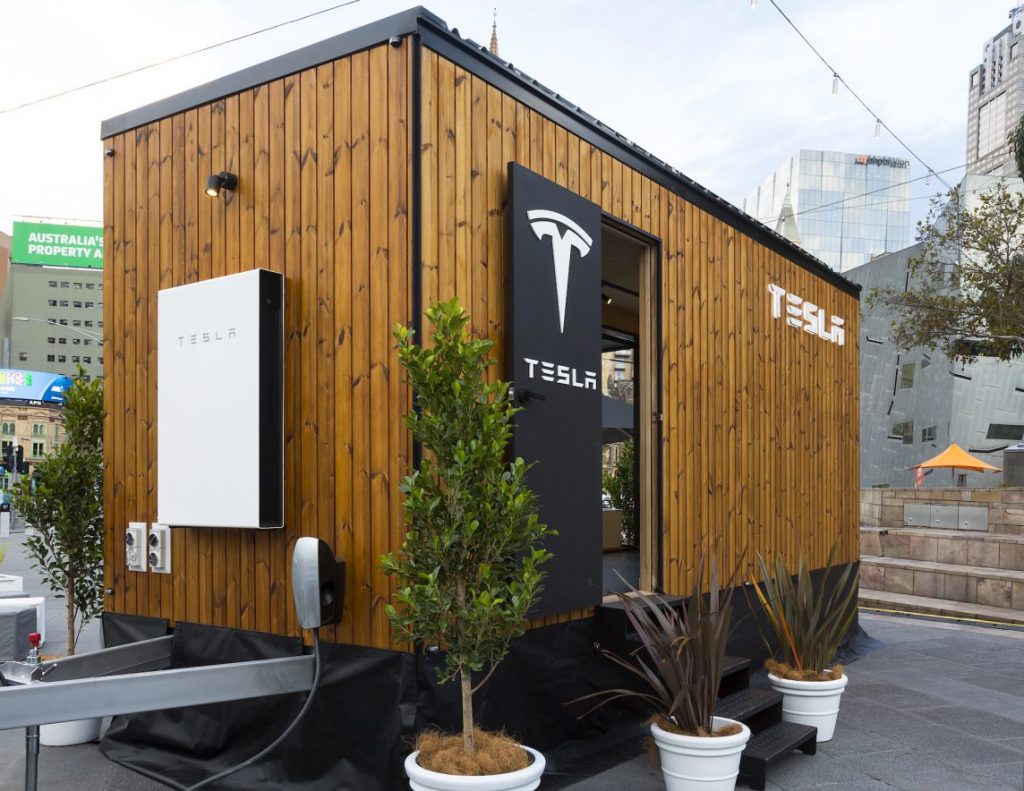 Tesla's Interest in the Land Down Under
Over two million homes in Australia already have rooftop solar systems. Per capita, that is larger than anywhere else in the world. But Tesla isn't only focused on residential systems. With its installation of the battery system in South Australia, the company is concentrating on industrial energy. The battery system in South Australia will charge using electricity generated by wind power. It will then deliver the energy to the grid during peak hours.
Tesla's presence in Australia only extends to Powerwalls at the moment. The acquisition of SolarCity, which operates in the U.S. and Mexico, will make it more seamless for Tesla to begin installing their roofing systems in Australia as well.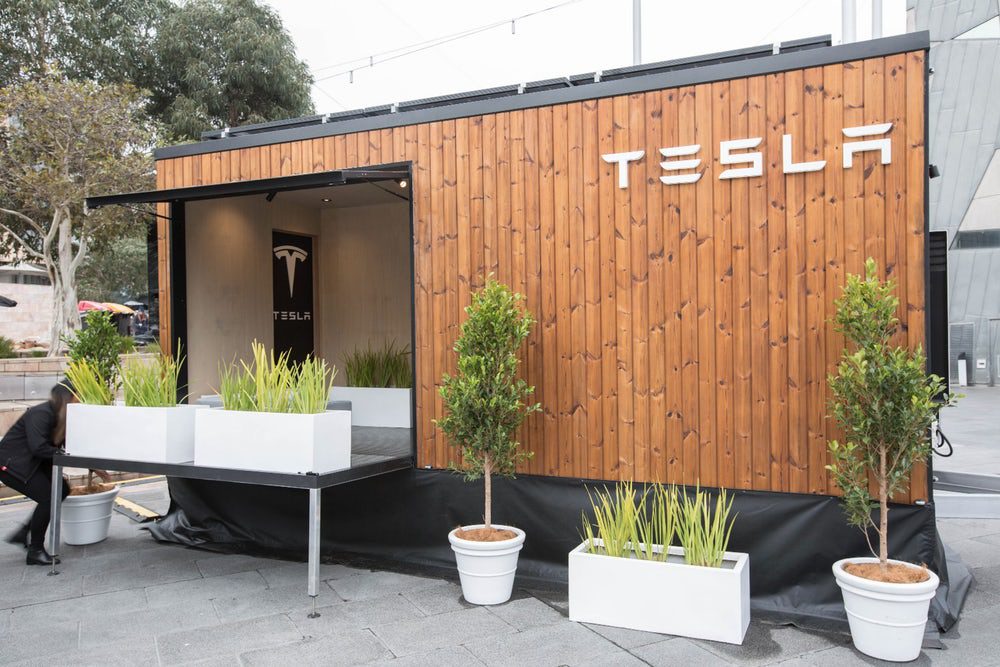 Tesla already partnered with a local home builder to include the Powerwall as a standard feature on all new homes. This step towards solar energy in Australia will bring down energy prices for the continent as a whole.
Tesla's Tiny House began its tour in Melbourne, Australia, then went to Sydney. It will be in Brisbane in early September and Adelaide afterward. Enthusiasts can also request the Tesla Tiny House to come to their city or town.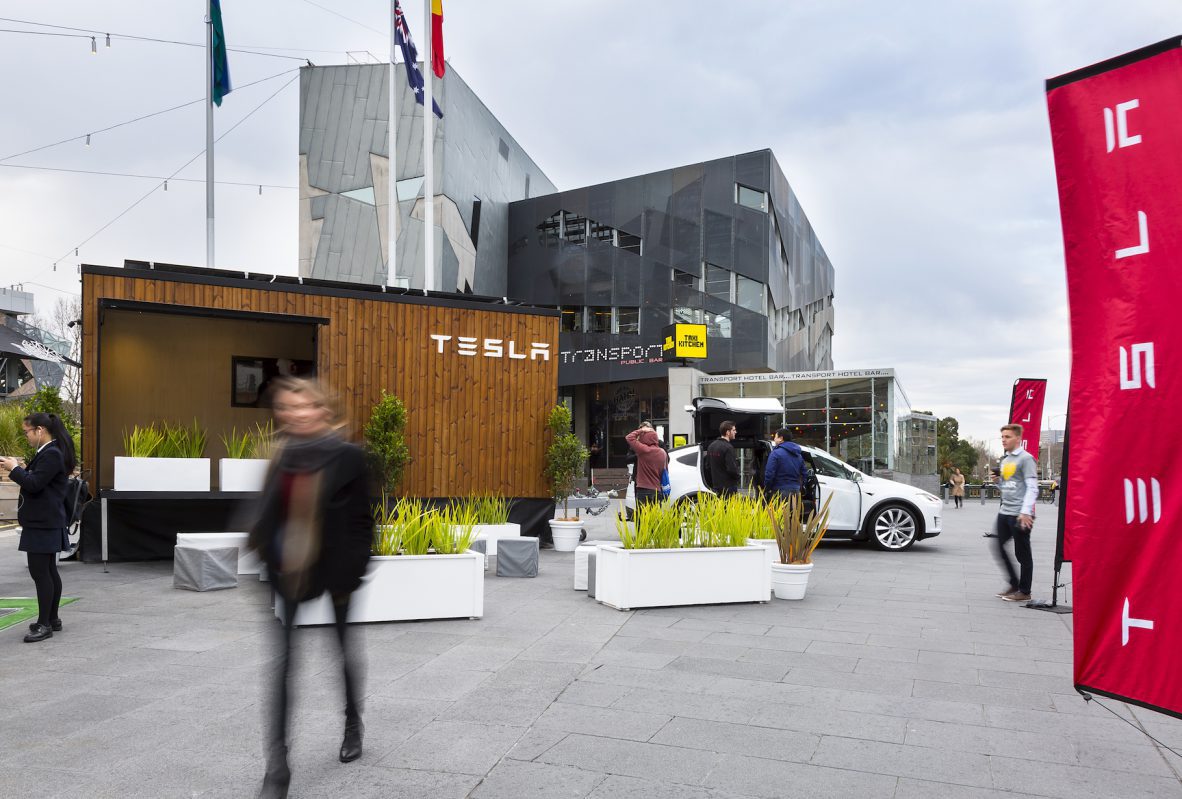 Tesla Tiny House
The tiny house is just over 7 ft wide and 13 ft tall. It's nearly 20 ft long and weighs 2.2 tons. The beautiful wood on the outside is locally sourced, chemical-free, sustainable timber. Tesla aims "to educate the public on how to generate, store, and use renewable energy for their home" with this tour.
The Tiny House is also 100% renewable, meaning it is truly portable. There are six solar panels with a 2kW solar generation capacity. All of their energy production goes into the single Powerwall battery located on the side of the home.
Just a year ago, Tesla introduced a mobile design studio. It was a reconfigured Airstream that let people build their own Tesla vehicle as a mobile virtual studio. Australia's tiny home is also a demonstration trailer that features mobile design studios and configurators of Tesla solar products, like solar panels and Powerwalls.
The Tesla Tiny House is at Randwick on September 2, and it heads to Brisbane after that for a few days.
Sources: Futurism, Digital Trends, Tech Crunch