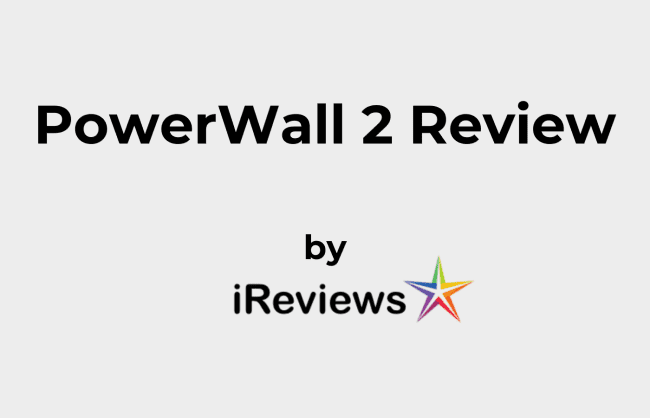 2
Tesla, in its quest to create a fully integrated sustainable future, has launched Powerwall 2 – a compact, stackable, built-in solar energy Inverter. Powerwall 2 is a completely automated battery that stores the sun's energy and is capable of powering a two-bedroom home for an entire day.
If you're interested in transforming to a zero-emission lifestyle, you can combine Powerwall 2 with your Tesla Model 3 electric sedan purchase or in collaboration with your solar panel installation. Just like that, you're reducing your carbon footprint and doing it in style.
Similar to Tesla's line of peak performance electric vehicles, the Powerwall 2 performs like no other Inverter on the market. The Powerwall 2 has a dual threat; storing the maximum amount of solar energy and the ability to power your home independently from a utility grid. It also acts as an energy safety net if your home loses power – keeping lights, Wi-Fi, and the fridge on while your home waits to come back to life.
With a power output of 210 kWh and its seamless grid integration, Powerwall 2 is now considered the highest-powered density inverter on the market. According to Tesla's CEO Elon Musk, "you can take a four-bedroom house, and power the sockets, lights, and fridge for an entire day." Referencing the battery's unlimited scalability, you can stack up to nine Powerwall units to power homes of any size.
Musk is predicting a future reliance on both local power generation as well as utility power generation. In other words, 1/3rd of our home's power source could one day come from local power and 2/3rd derived from utilities. By adding roof generated solar energy, a homeowner can power up the Powerwall battery during day and night, using the stored energy to run one's home.
Powerwall 2 is completely automated and requires no maintenance. Tesla's smart Inverter is always connected and monitors your family's energy usage in real time. This means you are able to receive instant alerts during cloudy days, or energy usage forecasts during severe weather. The liquid thermal control system regulates Powerwall's internal temperature to maximize battery performance in any climate – that way you're never "left in the dark".
Powerwall relies on an internal Inverter to convert DC energy to AC energy – this same technology contributes to reducing household energy costs. The touch-safe, durable Powerwall can be easily mounted on the floor or wall and sums up to be "the most affordable home battery in terms of cost per kWH," according to Musk.
PROS
Seamless Grid Integration
Unlimited Scalability
Touch-Safe
Flexible Installation
Durable Design
Long-Life
Affordable