4 Gadgets You Need for Your Car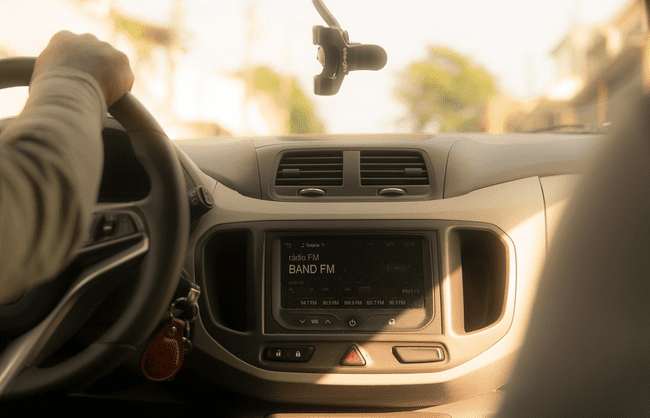 Cars today come pre-equipped with the latest tech. The latest models support Apple Carplay and Android Auto natively, allowing the car to be connected to your smartphone of choice for additional features. There are also interesting new technologies embedded into modern cars, including self-parking features and improved night vision.
Even with so many gadgets already built into today's best cars, however, there are still additional gadgets that introduce new functionality and add extra safety features. Here are the four gadgets you need to add to your car if you want the best and safest driving experience.
Garmin Head-Up Display
I've always been fascinated by head-up displays. Instead of placing the necessary information – such as your speed and navigation info – on the center screen or dashboard, you can now use a head-up display or HUD. HUD allows you to focus on the road and still have access to these details at all times.
Garmin's version of a head-up display is an option worth considering if you are thinking of getting a HUD for your car. The display is easy to install and uses an LED text display to show a wide range of information. It works seamlessly with Garmin's turn-by-turn navigation too.
Bitcoin Mining Computer
So long as you've not been living under a rock for the past year, you'll be well aware of cryptocurrencies and how much they've gained in popularity.  And, although you can buy them relatively easy online – check out Crypto Head for a guide on how to do this – some car owners have been taking things one step further and implementing bitcoin mining gadgets in their cars.
In fact, a few months ago, stories of a Tesla car owner using the free power of his vehicle to mine Bitcoin came to light.  The only investment required is that of the mining rig itself, but after that the operating costs are basically zero.  It's definitely a cool gadget for car owners.
Fobo Tire Pressure Monitoring System
Tire problems are rated as the most common causes of accidents in the country. Whether it is a tire blowout or lack of pressure, badly maintained tires can turn a simple trip into a very dangerous one. Luckily, there are plenty of monitoring systems that will help you keep an eye on your tires and their pressure.
Fobo's Bluetooth Tire Monitoring System is the gadget to look into if you want the best tire monitoring system. It pairs with your smartphone and will produce alerts should any of the tires not have enough pressure.
Blackvue DR650GW-2CH
Another interesting trend to have developed over the past couple of years is the growing demand for good dash cams. Dash Cams record everything while you're driving, which means you will have video evidence in the event of an accident. Some dash cams are even capable of capturing both the front and rear views of the car.
Blackvue DR650GW-2CH is the top-of-the-line dash cam to get if you want the best features. The kit includes two cameras for the front and rear sides of the car. It also has Wi-Fi functionality and easy installation thanks to the wireless rear-view camera.
The right gadgets will certainly make driving more enjoyable and safer. These gadgets we reviewed in this article are the best ones to pick up for your car.