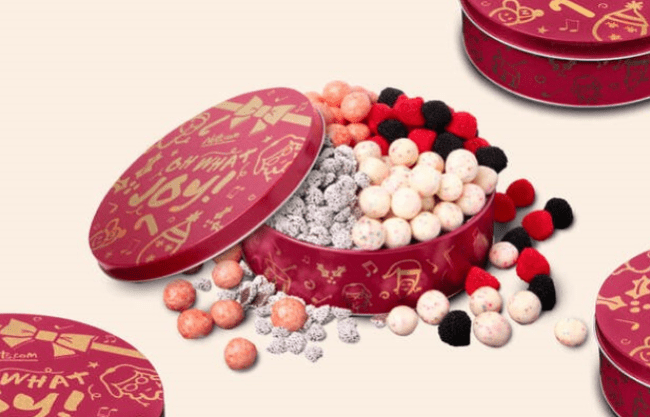 What is Nuts.com?
You don't have to go very far to find all of the nuts that you love because most grocery stores keep them in stock. Many customers are shocked when they find out how expensive or hard to find certain nuts are though. Because of this, hundreds of customers turn to Nuts.com every day for their nut needs.
Nuts.com is something of an online superstore for home cooks. You'll find nuts and seeds along with chocolates and sweets. The site even had baking and cooking supplies as well as coffees and teas.
In our Nuts.com review, we'll look at all of the reasons why customers love this website.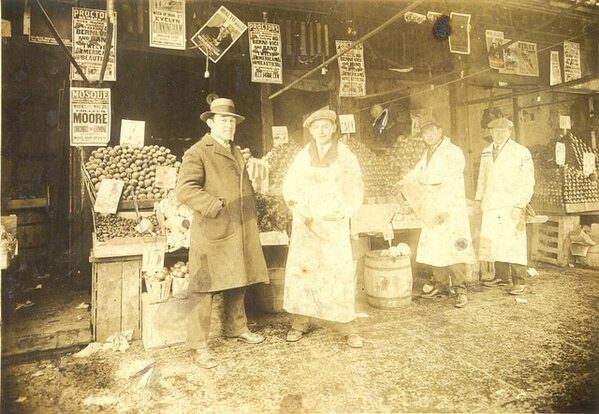 PROS
Tons of nuts and other snacks for sale
Offers some products for those with allergies
Spending $29 or more earns you free shipping
Available in bulk sizes
All products meet quality control standards
CONS
No coupons or promo codes
May come in sizes that are too big for you
Some customers had problems with customer support
BOTTOMLINE
If you're in the market for nuts or snacks, turn to Nuts.com. This website has dozens of nuts and hundreds of products that include both cooking and baking supplies.
Product Features
Price: $9 and up
Shipping: Free on orders of $59 or more
Specialty Options: Organic, gluten-free, kosher
Nuts: Peanuts, cashews, Brazil nuts, almonds, etc.
Guarantee: 100% satisfaction guarantee
Refunds/Returns: One week only
Nuts from Nuts.com
As you might expect, the top sellers from Nuts.com are the nuts. You can choose from dozens of nuts and even find out about the health benefits of some types. The site has several categories that you can use for more information about your nuts.
We'll take a look at some of the nuts and seeds that you can buy below.
Almonds
Roasted almonds at Nuts.com sell for $10 per pound unshelled or $6 with the shells. Jordan almonds are also available for $9 a pound. These nuts have a sweet flavor thanks to a sugary shell around the outside.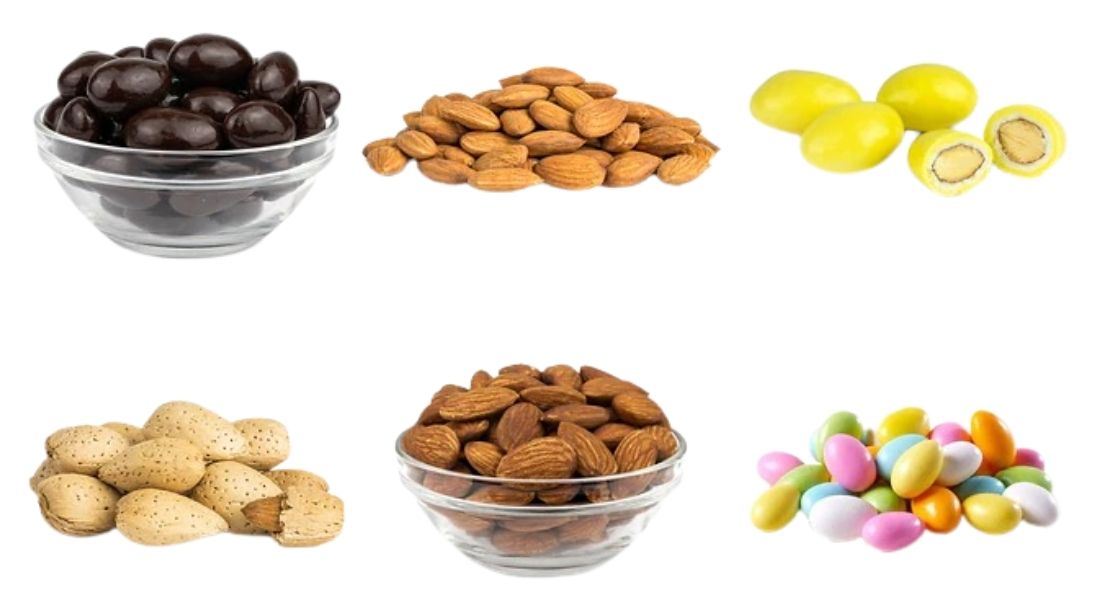 Brazil Nuts
Nuts.com lets you buy a pound or more of Brazil nuts for a low price. One version comes roasted and salted for $18 a pound. Organic Brazil nuts are more expensive at $20 per pound but come raw and already shelled. There are also shelled and raw nuts for $17.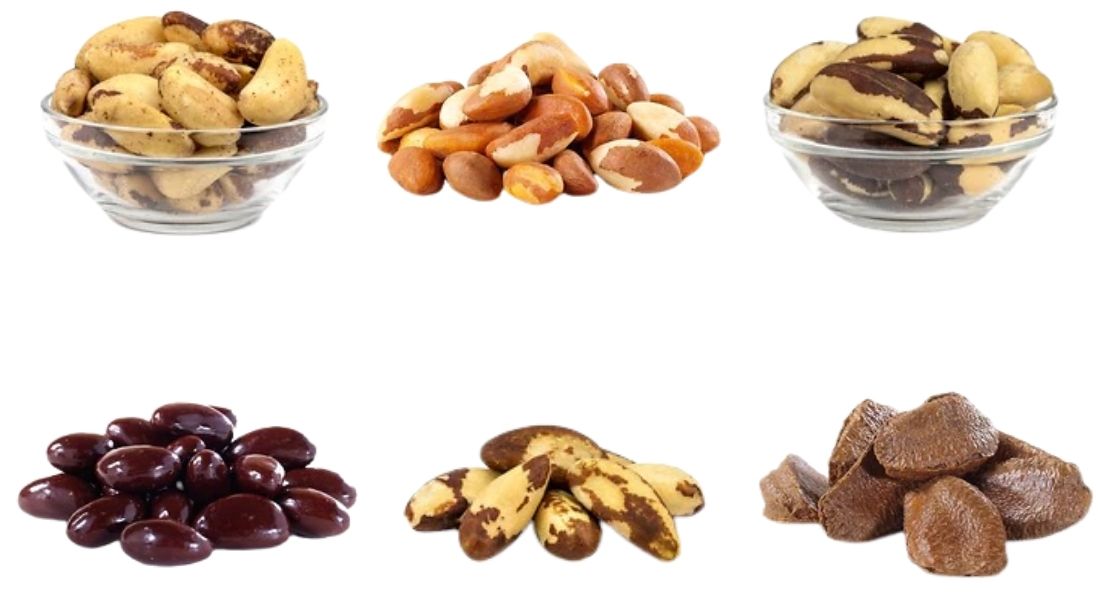 Cashews
Nuts.com offers many different types of cashews, like one that takes them and coats them in toffee and white chocolate, available for $15 per pound. You can spend the same amount to bring home a pound of honey-roasted cashews or spend $1 less for a pound of cashews coated in milk chocolate.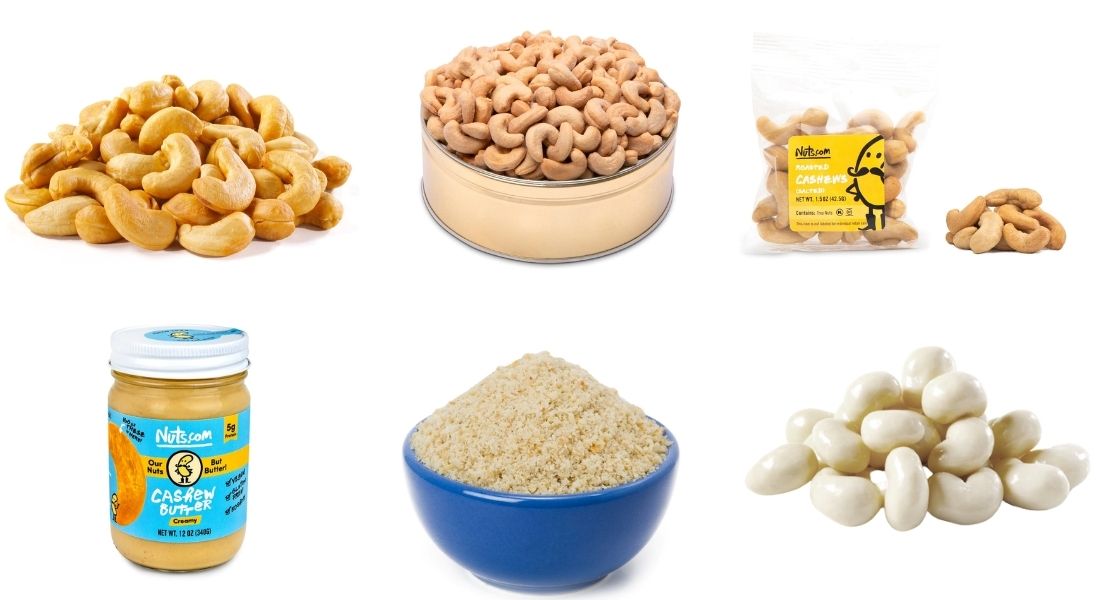 How Can You Use Nuts.com?
Nuts.com has everything you need in one convenient place. When you create an online account, the site will keep track of your previous orders. It's easy to go online and reorder a past order that you loved. The site also offers free shipping on orders over $59.
To use the site, simply click on one of the categories that interest you, including:
Nuts and Seeds
Gifts
Dried Fruits
Snacks
Coffees and Teas
Once you pick a category, you can view all of the available products. Though you do not need a Nuts.com account to order online, having one helps you qualify for special offers and get coupons that work on your future orders.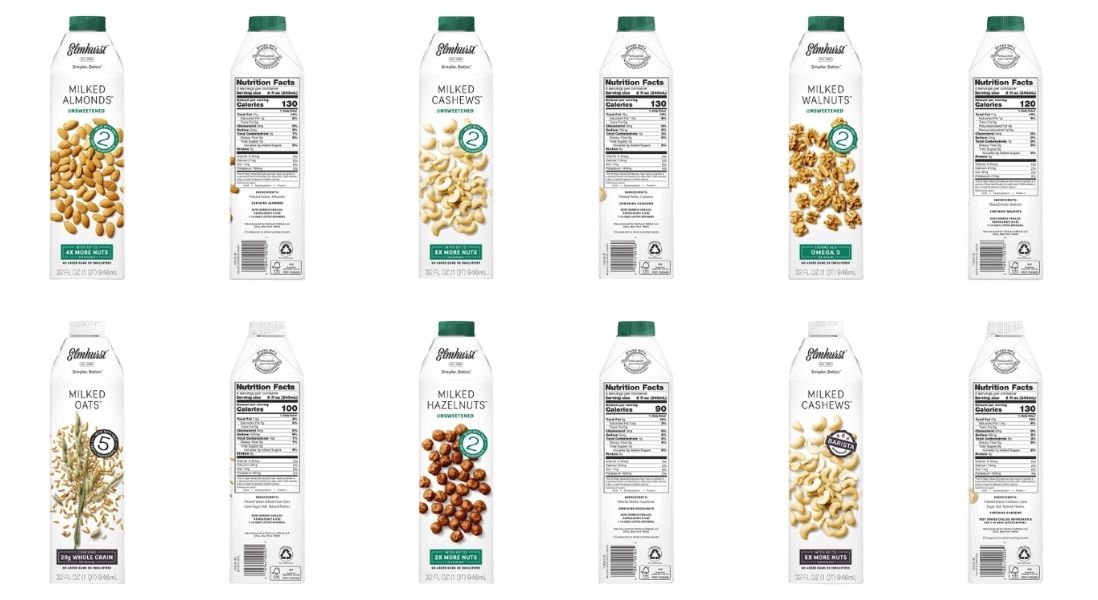 Nuts.com even stocks a wide selection of alternatives to dairy milk such as cashew milk.
Nut Butters and Oils
Nuts.com offers both peanut butter and other nut butters along with seed butters. For only $6, you can order a 12-ounce jar of peanut butter made from roasted and salted peanuts, or an organic peanut butter jar for $9. Though both use roasted and unsalted nuts, you have the choice of crunchy or smooth peanut butter.
The site also has multiple organic nut butters, including:
Almond Butter ($14)
Cashew Butter ($15)
Sunflower Butter ($8)
Chocolate Hazelnut Butter ($9)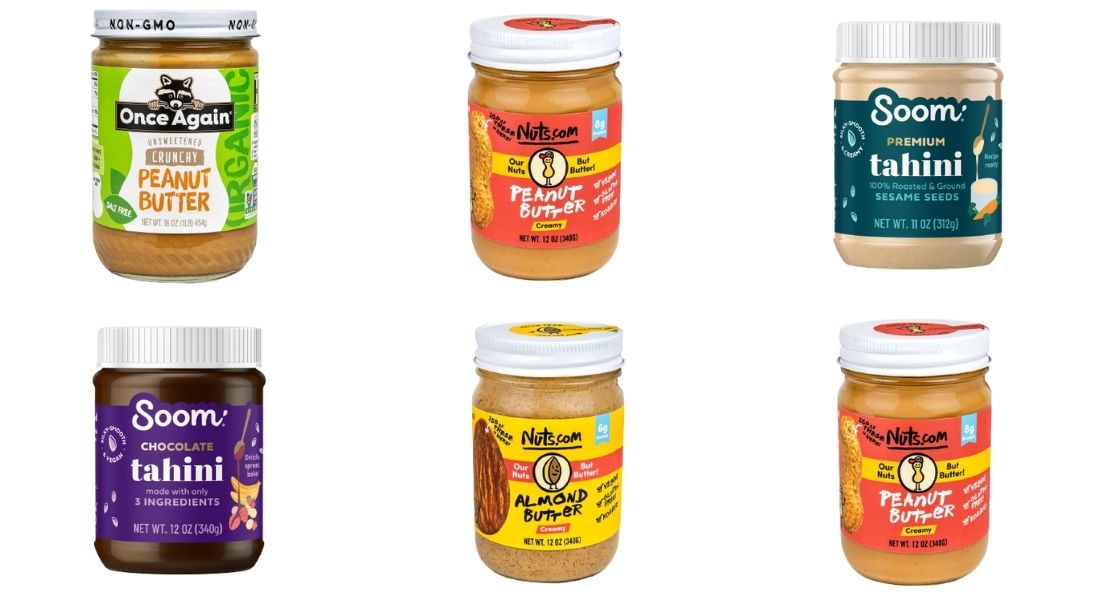 Where Can You Use Nuts.com?
Nuts.com makes products that are perfect for home use with an easy to use website. As long as you remember your password, you can sign in and order at home or while you're at work.
This site also has tons of gifts that you can give to others. You can even order and pay online and ship the gift to a different address. Some of the gift baskets help you qualify for free shipping, too.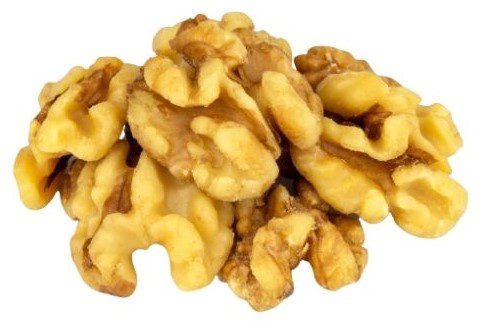 Most nuts are available in bulk sizes, including the custom blends.
Nuts.com Gift Ideas
Trying to find the right gifts around the holidays can drive you crazy. Nuts.com has a gift finder tool that asks who you need to buy for and how much you want to pay along with whether they like sweet or salty snacks.
Seasonal Treats
The seasonal treats from Nuts.com include some that are perfect for the holidays. We like the Christmas Gummy Bears that sell for $10 per pound and use holiday colors of red, green, and white. There's also products available for Easter, Valentines Day, and birthdays.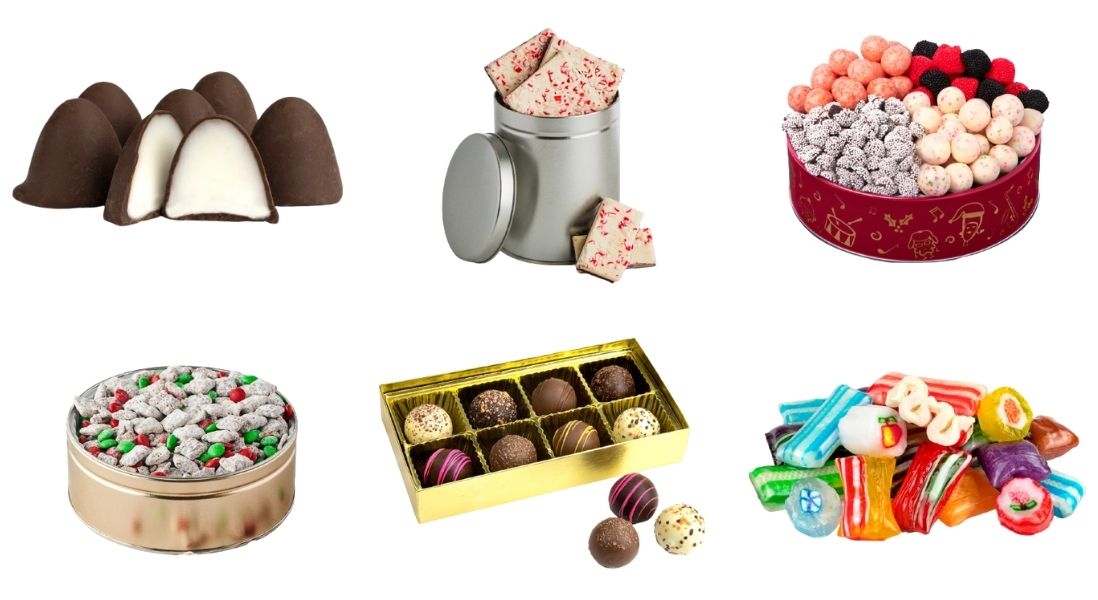 Chocolate Gifts
The Greatest Hits Box for $30 is a chocolate lover's dream that comes with eight bags of snacks, including Dark Chocolate Turbinado Sea Salt Almonds. For $60, you can order the Chocolate Lovers Dream Tray. Weighing four pounds, the tray includes espresso beans coated in dark chocolate and raisins coated in milk chocolate along with other sweets.
Some of the other chocolate gifts that we like include:
Chocolate Supreme Tin ($50)
Stack of Goodness ($80)
Fudge Sampler ($30)
Grand Gourmet Basket ($115)
Sweet and Salty Tray ($25)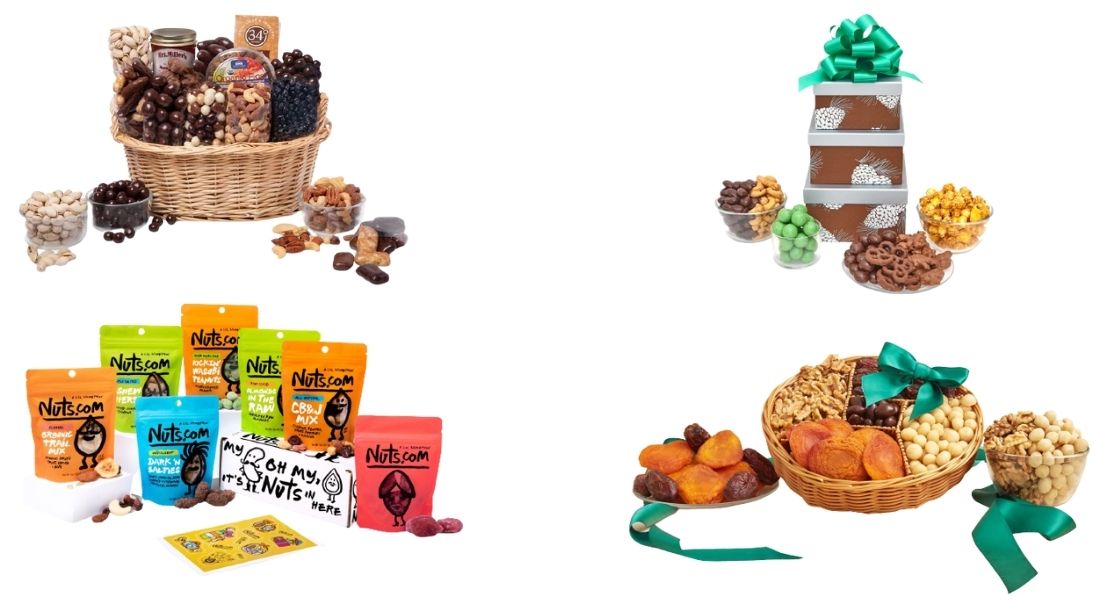 Party Trays
Nuts.com has tons of party trays that help you feed a crowd, like the Large Mixed Nuts Sampler for $40. With the Nut Assortment Tray for $40, you get several pounds of mixed nuts that are perfect for parties. In addition to all of its party trays, the site lets you build a custom tray.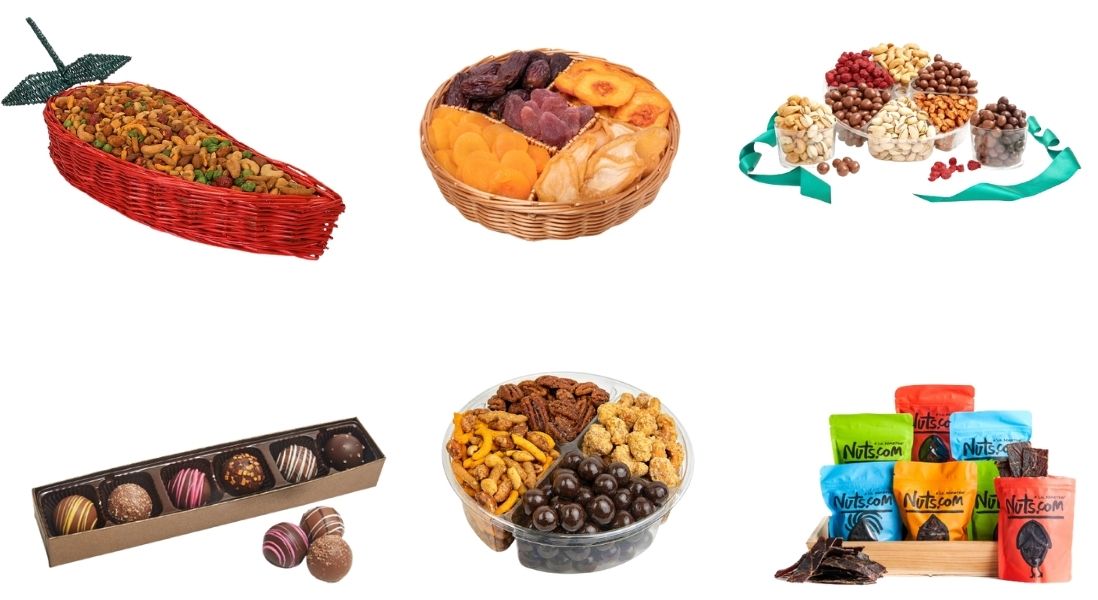 Gift Baskets
Nuts.com also offers themed gift boxes of their various products. One popular option is the Ultimate Snackin' Basket that sells for $70 and comes with a gorgeous box made of distressed wood that holds Bourbon Pecans, Rum Cordials, Honey Mustard Pretzel Pieces, and other treats inside.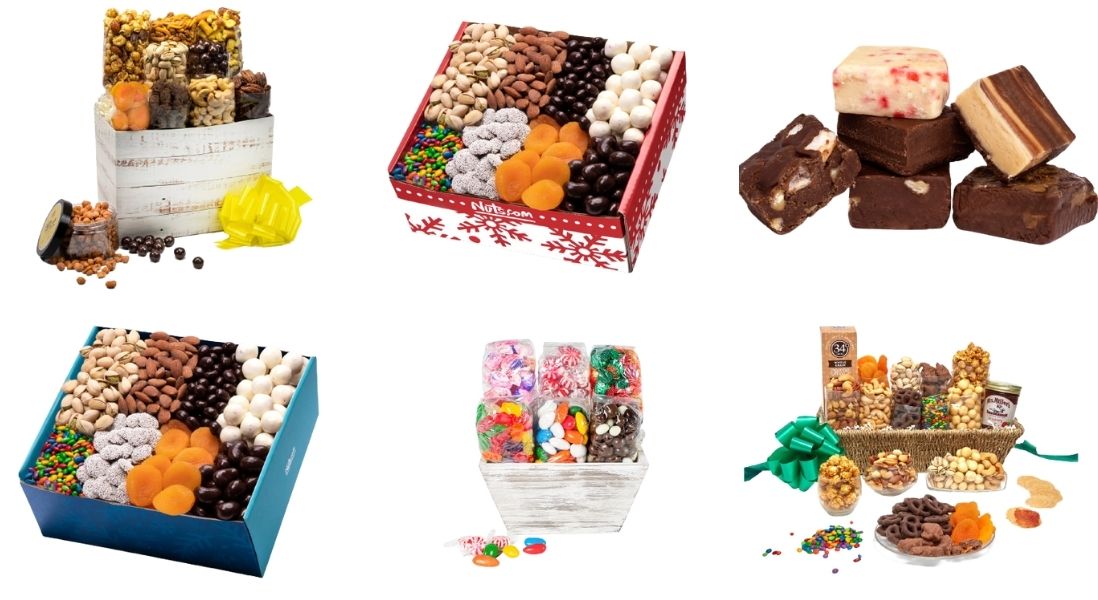 Who's This For?
Nuts.com is a website designed for people who love nuts and other snacks who want an easy way to shop for them. While you can buy nuts in bulk from the site, there are also hundreds of other products that you can add to your cart.
The shoppers who would benefit the most from Nuts.com include:
Customers on the hunt for specific types of nuts such as shelled and unsalted.
Home cooks who want the best ingredients and supplies.
Online shoppers looking for an easy way to reorder specific products.
Shoppers looking to buy nuts and other products in bulk to save money.
Bakers who have a hard time finding certain ingredients.
Anyone searching for unique and hard-to-find powders such as beet powder and fruit powders.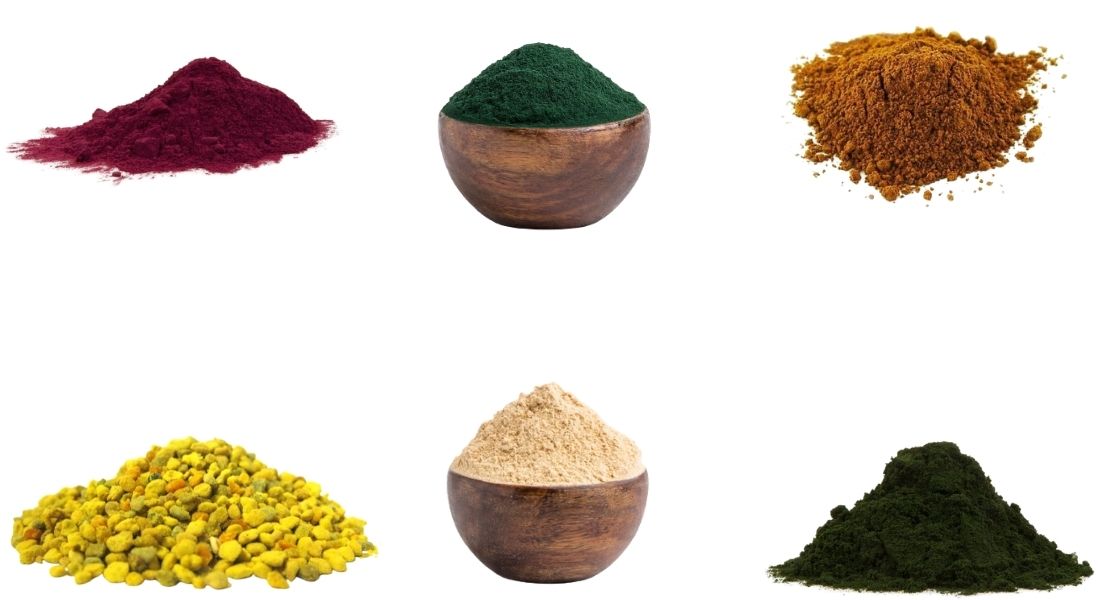 The site offers a wide range of cooking and baking powders that are hard to find.
Snacks from Nuts.com
Nuts.com has tons of snacks that incorporate nuts and other healthy ingredients. Energy squares and bars provide all of the nutrients that you need in a small bar that is easy to take with you and equally easy to eat. You can snag the Sweet & Salty Bitty Bars for $15 that come with 15 bars in each pack or the Organic Raw Cacao Goji Energy Squares. These squares give you an energy boost and are available for $8 in an eight-ounce package.
Some of our other favorite snacks from this site include:
Southern Heat Mix ($7)
Spicy Lime Plantain Chips ($6)
Garlic Bagel Chips ($6)
Cheddar & Caramel Popcorn ($8)
Freeze-Dried Peas ($7)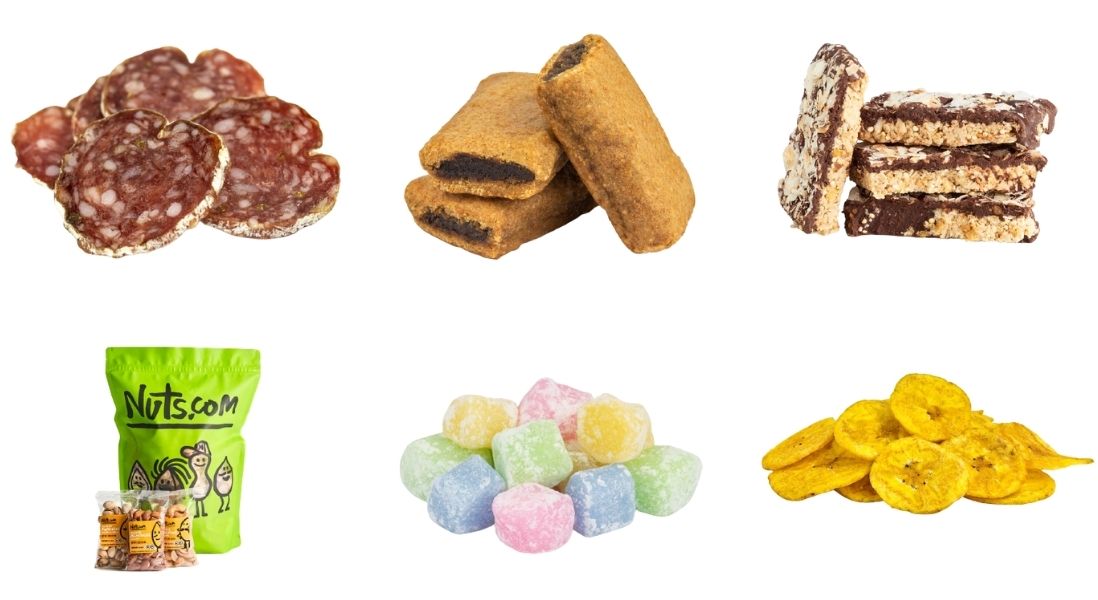 Should You Buy It?
I had a wonderful experience from Nuts.com and their products. The site was intuitive and easy to use and the nuts themselves were very tasty. I may even keep a stock of cashews in my home for anytime I have guests over.
With Nuts.com, you can also find some sugar-free and gluten-free options for those who need to avoid certain ingredients or have allergies.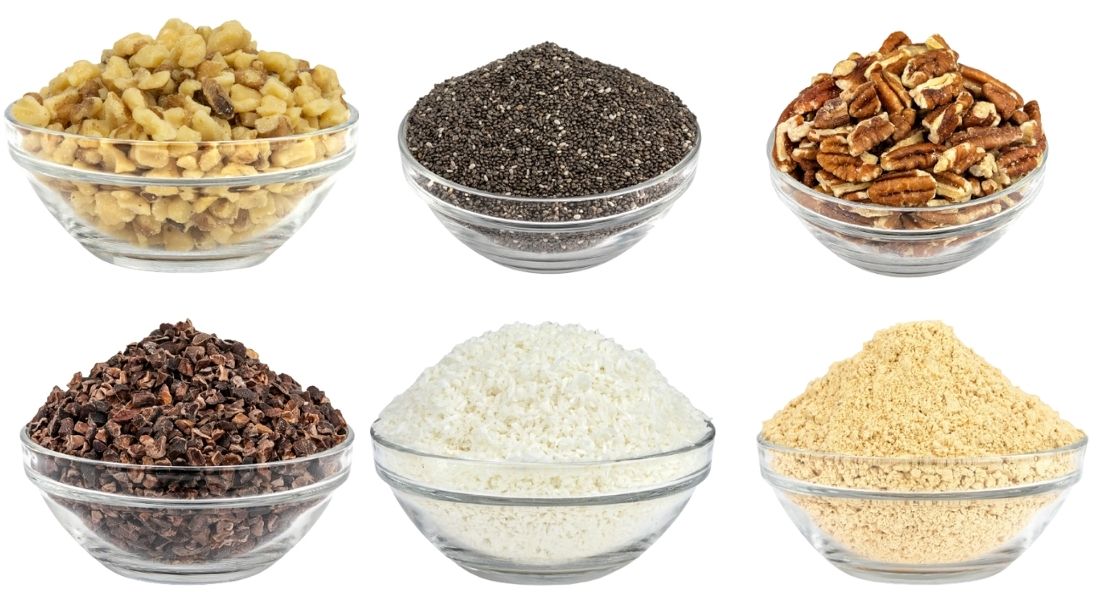 Don't forget to turn to Nuts.com when you need baking supplies.
Cons to Consider
Many of the issues I came across in my research were with the Nuts.com customer service department. One shopper said that they created an account with the site and started getting ads from them within hours. When they opted out, the site kept sending messages.
We found some other complaints about Nuts.com, including:
You only have one week after getting your order before you can request a refund.
Though Nuts.com will give you an estimated delivery date, it cannot guarantee your order will arrive by that date, even if you pay for faster shipping.
Many of the products are quite expensive and more than you would pay from other nut stores.
A few customers said that their orders never arrived by the estimated date and that investigation revealed their orders never left the warehouse.
We found a few negative Nuts.com reviews that said the products didn't taste good.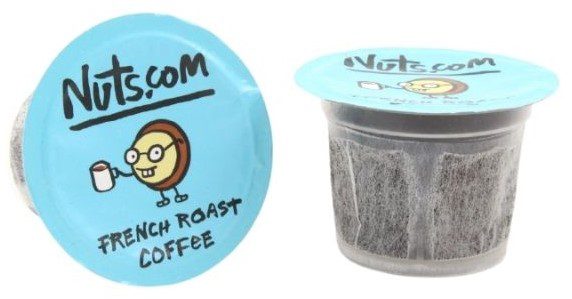 Nuts.com sells bags of coffee and coffee beans as well as K-cups.
Where to Buy
Click here after you finish our Nuts.com review to see how easily you can buy nuts and other snacks from the site. The site will deliver your nuts in a sealed bag inside a sealed cardboard box. All of the bags are resealable to ensure that you have fresh and delicious nuts whenever you want.
Other reasons we recommend buying from Nuts.com include:
Nuts.com uses secure encryption that ensures your information stays safe and private.
The site's raw nuts last for several months. Other products last for weeks or longer with proper storage.
All orders come with a 100% satisfaction guarantee.
You can use the recipes section to find some fun ways to use Nuts.com products.
If you spend a minimum of $59, you get free shipping.
All orders come with a 100% satisfaction guarantee.
You can use the recipes section to find some fun ways to use Nuts.com products.
Competition
Though Nuts.com is a great place to find nuts and delicious food gifts online, we found some other sites that offer similar products. We'll take a look at those sites below.
See's Candies
When some people think of where to buy candy online, they immediately think of See's Candy. We like that there are gift sets you can only buy during the holidays such as the Ultimate Christmas Bundle for $350. You will also find tons of chocolate assortments that let you sample some of the top flavors from the company, including Chocolate Mint and Eggnog.
Trophy Nut Company
Though not as popular as other companies, Trophy Nut Company is a great place to look for nuts and snacks. You can shop for gift ideas such as a bright red tin that comes with one pound of mixed nuts tucked inside. You can also shop for individual servings of the more popular nuts, including cashews and almonds.
The Peanut Shop of Williamsburg
Another site that helps you find nuts and other fun gifts is The Peanut Shop of Williamsburg. There are both salted and unsalted peanuts along with seasoned peanuts such as Smokehouse Bacon Ranch and Hot Wasabi. You'll also find plenty of snack mixes that let you sample multiple snacks along with chocolates and sweets, including peanuts covered in dark chocolate and peanut brittle made from Virginia nuts.
Harry & David
Whether you shop for food gifts for others or yourself, check with Harry & David first. Though the brand is quite expensive, there is a deal of the day where you can save 30% on select products and merchandise.
Final Verdict
Buying nuts is something that sounds easy. You just head to the grocery store and grab a bag off the shelf. However, many people find that their local stores offer a limited selection of nuts and do not have all of the types they want. Buying from Nuts.com is a great alternative to the grocery store. You'll find every type of nut available along with many different options.
Nuts.com might just be my favorite product I've reviewed so far. The quality ingredients mixed with the wonderful presentation of the product really make Nuts.com stand out amongst the competition. For any nut related needs, I would Highly recommend Nuts.com.
Resources and Further Reading