City Beauty Products Review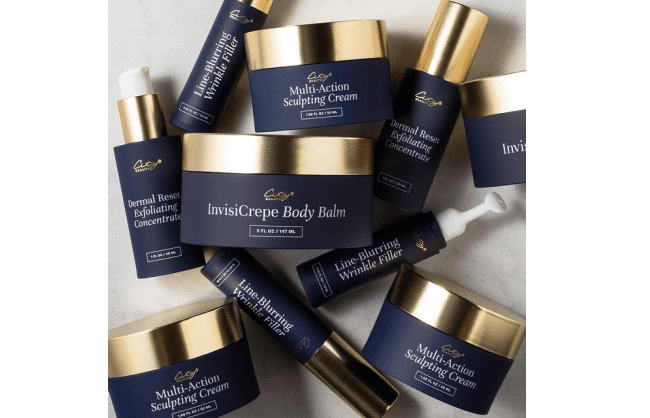 What are City Beauty Products?
Victoria Renee wanted to create a lip-plumper that worked as well as surgery, without seeing a doctor. Renee channeled her frustrations into a product she called City Lips, which hit the market in the early 2000s. The success of City Lips led to the founder releasing new products that are also good for your skin. All products use ingredients such as Resveratrol and Hyaluronic Acid that boost your collagen levels and make your skin look younger.
City Beauty works with facilities in the Los Angeles area to design new products that women want. You can now choose from products designed for your eyes, lips, face, and body. All orders in the U.S. come with free shipping when you spend a minimum of $50, and a warranty that lasts for 60 days.
Find everything you need to know about these products and which ones will work for you in our City Beauty products review.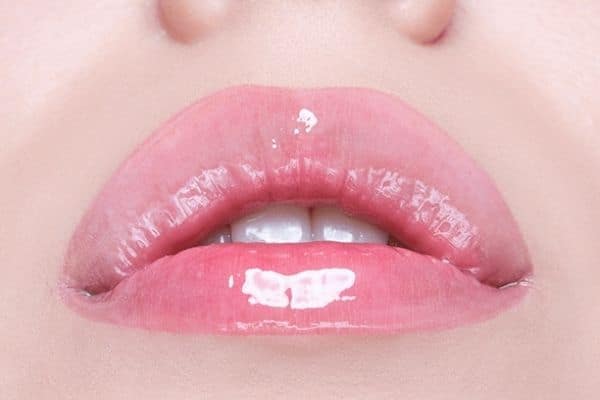 PROS
Lots of products for women of all ages
Free domestic shipping on orders of $50 or more
All products are cruelty-free
Autoship saves you a minimum of 10%
You get 15% off as a new customer
CONS
Very expensive
Not all customers have the same benefits or experiences
Can take a long time to get a refund
BOTTOMLINE
City Beauty makes dozens of products that are suitable for all skin types and problem areas. Though the products are expensive, many women noticed some big improvements when using them.

iReviews Shopping Assistant
Find the best prices for this and many other products with our chrome extension
Product Features
Price: $30-$100+
Promo Codes: When you sign up for the mailing list
Shipping: Free on domestic orders of $50 or more
Guarantee: 60 days, money back
Cruelty-Free: Yes
For Skin Types: Dry, oily, normal, combination, sensitive
City Lips
We wanted to start our City Beauty products review with a look at City Lips. This is the flagship product of the brand. It retails for $35 and is suitable for those with dry or thin lips, as well as wrinkled lips. The gloss uses different ingredients that plump your lips as soon as you put it on, but those ingredients keep working to give you a pout that others will envy for hours. It can even reduce the appearance of fine lines and wrinkles on your lips.
To use City Lips, you should clean your lips and let them dry. You will then apply the gloss to your lips the same way you would any other gloss. City Lips will also work with your favorite lipstick. It is available as a clear gloss and in shimmer and opaque options such as Los Angelips, which has a soft pink color with a touch of shimmer and Red Velvet, which is a deep red with an opaque finish. City Lips is also available in three matte colors that give you a neutral look that is suitable for daily wear.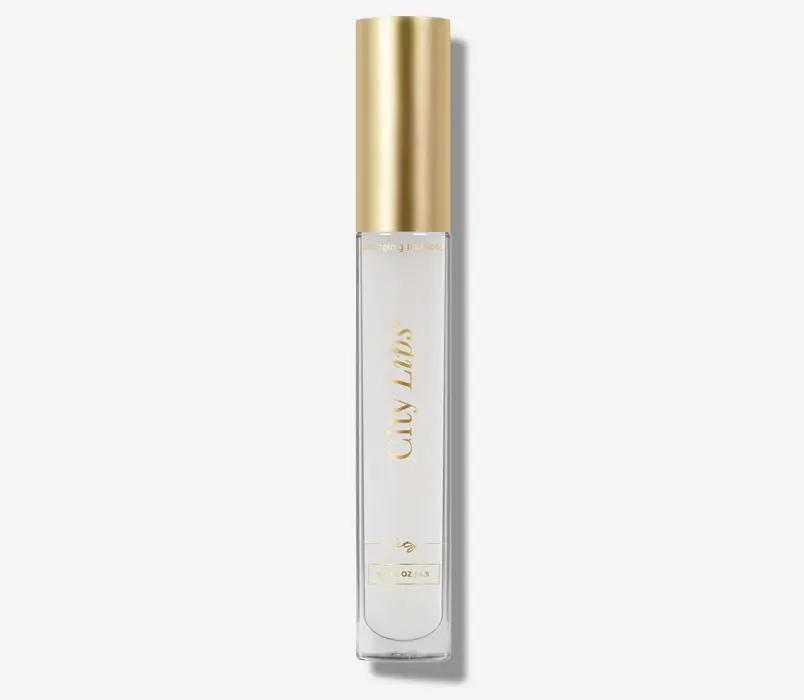 Our Experience
Upon the arrival of my package from City Beauty, I was impressed with the cute packaging. It came with tissue paper, a cute little printed note, and a cardboard box holding the City Lips Plumping Gloss in the shade nude.
I was incredibly excited to try this product, as I have tried others in the past such as the lip plumper by Winky Lux. I have naturally very thin lips that can get rather dry seasonally. I also tend not to use lip gloss or lip color often, due to it often feeling sticky, or the color getting messed up throughout the day.
In the past, lip plumpers have made my lips feel tingly in a pins and needles sort of way, so I was a bit nervous about the discomfort that often comes with lip plumping gloss. Upon application, I noticed that the gloss is a much thicker consistency than other products. It felt more like a cream lip color than a gloss.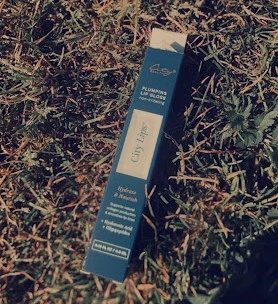 After first putting the gloss on, I was shocked to not feel any immediate tingling. I applied two coats and fell in love with the color. The nude shade was just light enough to add a cute fall tone, but not look unnatural. As time passed, my lips did begin to tingle a little, but it was in no way uncomfortable in a pins and needles way. I could tell it was there, but it would in no way deter me from using this product.
After about 25 minutes had passed, I did not notice a hugely significant change, but my lips were a bit more full; especially my bottom lip. The color held up much better than I expected, lasting nearly all day. Although it did not look like I had gotten lip filler, this product did fill out my lips in a natural looking way. The one complaint I have about this product is that it has a very sticky consistency, so anytime I used a straw it would leave marks and feel sticky, and while walking in the wind my hair kept getting stuck on my lips.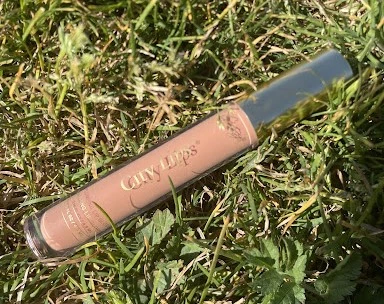 City Lips recommends that you use this product every day, twice a day for the best results. After trying this for a few days, I did get used to the slight tingling, but the sticky consistency did keep bothering me. Ultimately, my lips ended up looking naturally fuller, and the color upheld. I would strongly suggest the nude shade for a natural pop of color.
Below is a photo right after applying City Lips, compared to about 20 minutes later: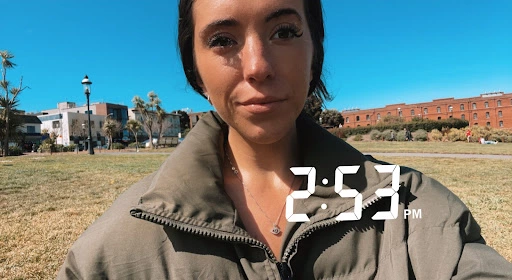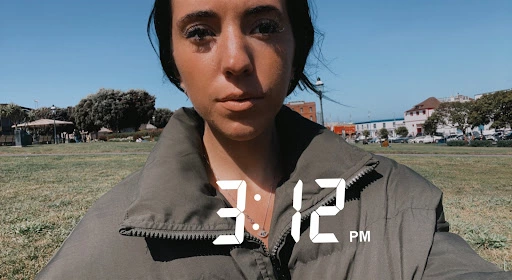 How Can You Use City Beauty Products?
City Beauty makes products for women who worry about the signs of aging and those shopping for cruelty-free products. There is also a sculpting cream that you can use on any area where you have saggy skin to get a natural lift. Other products are suitable for use at night and let you get their benefits as you get a good night's sleep.
We recommend that you check the site before you buy. Each product has a "How to Use" section below its description. City Beauty makes mascara that gives you long and lush lashes that look natural and creams that lift your lids to make your eyes look younger or get rid of the circles under your eyes.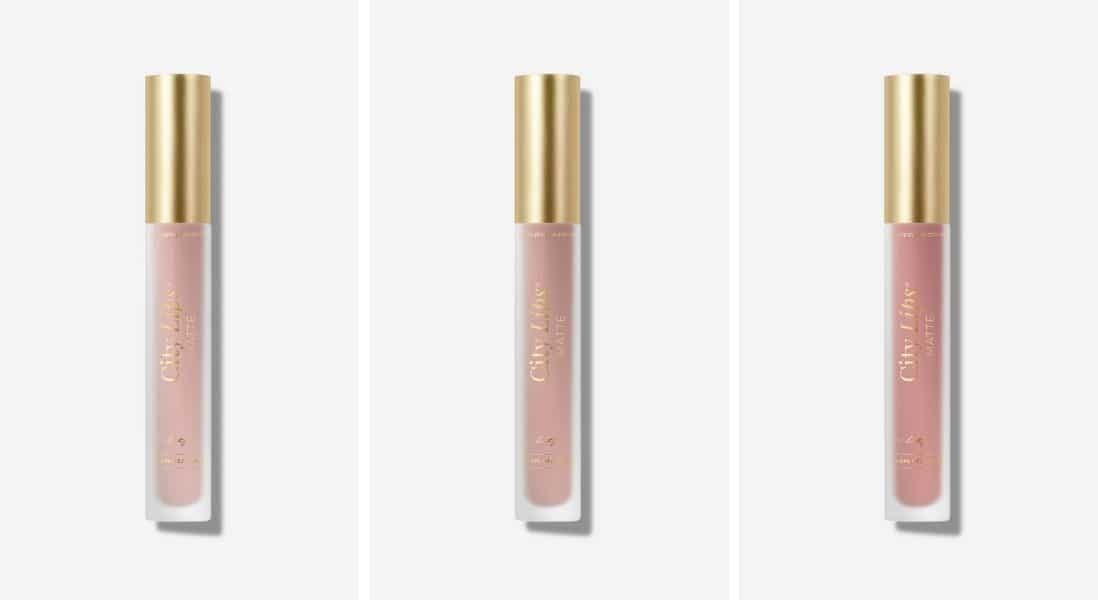 City Lips Matte comes in three neutral and gorgeous colors.
City Beauty Products for Your Face
Do you have a few wrinkles that seem to take over your face? City Beauty makes several face creams and similar products that target the signs of aging such as its Multi-Action Sculpting Cream. Available for $67, the cream also qualifies for auto-ship to save you 34% on your order. You apply a drop the size of a quarter to your skin and use an upward motion to rub it into your skin. City Beauty recommends that you use this cream twice a day.
Another favorite is the Blue Defense HydroGel, which comes with gel and a matching spoon. This gel helps your skin retain more of its natural moisture and attract more moisture when you use it. It can also prevent the damage done to your skin by blue light. You want to apply this gel in a dime-size amount and focus on problem areas. This gel retails for $65.
One of the newer products from City Beauty is its Line-Smoothing Hydro Mask. City Beauty charges $60 per box and gives you five masks in each box. The masks resemble small sheets that you place on your face and use ingredients that reduce wrinkles and fine lines while they make your skin more elastic. After cleaning your face, remove one of the masks from the box and take it out of the package. Apply it directly to your face and leave it on for a minimum of 15 minutes. Once you peel off the mask, rub the remaining liquid into your face to get the most out of it.
With the MicroBiome Night Mask, you get a serum that acts the same way masks do. It works with the natural barrier on your face that prevents skin damage and can reduce the look of wrinkles. You simply apply enough of the serum to your face to form a thin barrier between your skin and the environment. If you notice any remaining serum in the morning, you can rub it into your skin or wash it off. City Beauty charges $65 for this mask.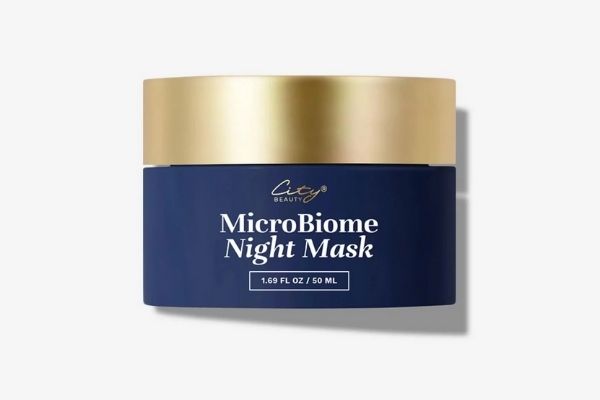 City Beauty makes products that you can use during the day or at night.
Where Can You Use City Beauty?
The best place to use City Beauty products is in the comfort of your own home. If you have a set skincare routine that you use every day, you can choose products that work with that routine.
With City Lash, you get healthy and long lashes with one quick stroke of a wand. City Lips glosses are great for women who have thin lips and want thick and plump lips. Not only does it work within minutes of you applying it, but the product keeps working to give you amazing lips that last all day. Once you find a product that you like, signing up for auto-ship lets you save on your favorite.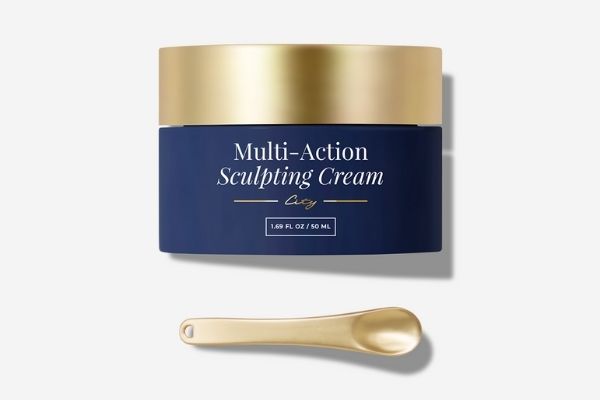 Most City Beauty products come in small blue jars with an elegant gold lid.
City Beauty Products for Your Eyes
One popular product is City Lash. Selling for $90, this gentle formula won't irritate your eyes but will transform your lashes. Though it looks like mascara, City Lash goes on clear. You can use the included applicator to apply a thin coat to your bottom and top lashes twice a day and see big results within a few weeks.
Your body loses some of its elasticity as you age, which can result in saggy skin. The Lid Lifting Treatment from City Beauty is a product designed specifically to treat the saggy skin around your eyes. Available for only $60, the treatment comes in a small tube with cream inside that you apply by hand. City Beauty recommends that you use the Lid Lifting Treatment two times a day.
If you worry about using some products around your eyes because your skin is so sensitive, consider the Eye Revive Firming Serum. This serum uses ingredients that will not irritate your eyes but will reduce the fine lines and wrinkles around them. Available for $72 per tube, the serum uses a unique blend of polymers that starts working within minutes. It comes with a ceramic applicator that allows you to apply the serum to your sensitive areas without worrying about getting dirt or debris in your eyes. You can use it up to two times a day.
We also enjoy Under Eye Recovery, which retails for $50, as we know that many women have dark circles under their eyes. While you may blame those circles on a lack of sleep, they can also occur during stressful situations or because of your genetics. City Beauty makes this product for women who want to reduce those circles at the same time that they get rid of puffy spots and target fine lines.
With the Advanced Eye Cream from City Beauty, you get all of the help needed to make the skin around your eyes look more youthful. Available in a small jar for $67, it comes with a gold spoon that works as an applicator and helps you avoid wasting the cream. This cream uses peptides that hydrate your skin to work on puffy spots and other problems. You need to use a small amount that is the same size as a pea and rub it into your skin.
We also wanted to mention City Mascara. This mascara is so popular that it often sells out online. Unlike other products that only lengthen your lashes, this mascara adds more volume and gives you a more defined look. As it keeps working after you apply it, you may find that your lashes look even better in the following weeks. It sells for $35, which is on par with similar high-end products.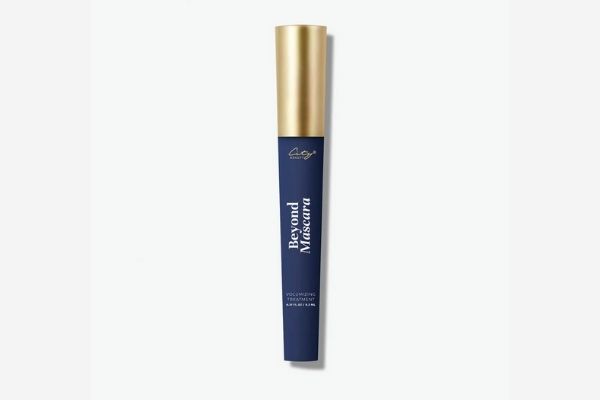 City Lash is just one of the top products from City Beauty for your eyes.
Who's This For?
City Beauty sells cruelty-free products. You do not need to worry about reading the fine print because you will know right off the bat that this brand never tests on animals. As a high-end brand, City Beauty charges more than you might expect to pay. Though you won't find cheap prices, the prices are on par with what similar brands charge.
Some of the women who would benefit from City Beauty products include:
Those who want to order in advance and save money as City Beauty offers discounts through its auto-ship program.
Customers looking for an easy way to care for fine lines and wrinkles, especially on their faces and necks.
Women who want the plumped looks that their favorite celebrities have without the dangers of surgery.
Shoppers looking for products that they can use at night or during the day to fight the signs of aging.
Anyone who wants good products that deliver big results and can afford the high costs of those products.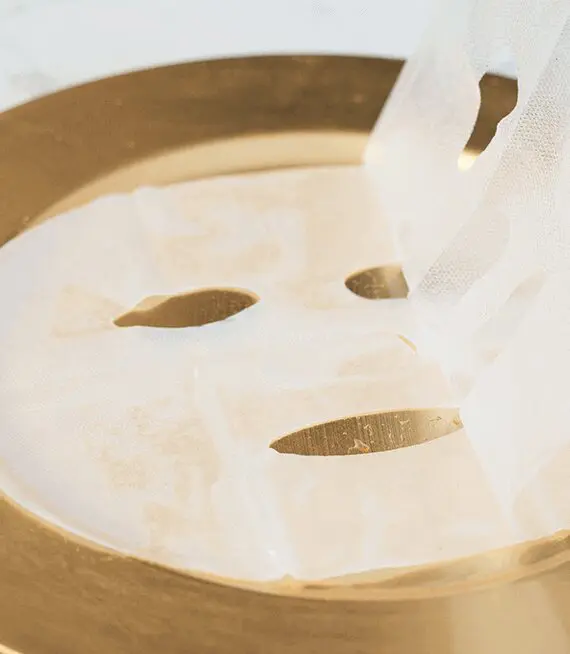 City Beauty masks are easy to apply and deliver noticeable results.
Body Products from City Beauty
As you shop the City Beauty site, you'll find many products designed for problem spots, such as the brand's Body Sculpt Firming Complex. Available for $89, you get over four ounces per container. This complex uses Avocado extract and Shea Butter to tone your body naturally and eliminate stretch marks. It's safe to use on your stomach and hips as well as your thighs and back. You use the pump to dispense the cream into your hands and then rub it into your skin twice a day.
We like the Ultra-Firming Dry Oil because it's easy to use and dries quickly. This $82 serum comes in a bottle with a dropper hidden inside. You simply squeeze the dropper to remove one application that you can use on your neck and chest. City Beauty recommends that you use up to eight drops per application and let it dry before getting dressed.
With the InvisiCrepe Body Balm, you get the young and strong skin that you want. The brand designed this product for women who have thin skin that allows their veins to stick out. You use a dollop the size of a quarter and can get more than a month's worth of applications from one $60 jar.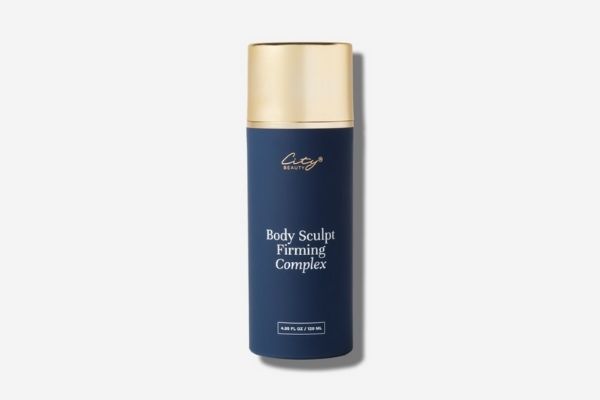 The firming complex can tone the saggiest of spots.
Should You Buy It?
We wanted to discuss all of our top reasons why City Beauty is worth your money, including:
You qualify for a 15% off discount code when you sign up for the brand's email mailing list.
The brand's money-back guarantee gives you 60 days to try the beauty products you buy before you can return them for a full refund.
You have the option of looking at all products or only those designed for specific products such as your lips or face.
The City Lips product won two major awards from Good Housekeeping.
City Beauty has a blog where you can learn more about new products and how to improve the health of your skin.
There is an auto-ship option that lets you save on future orders and have them delivered when you want.
Once you sign up for the mailing list, you'll get 10% off coupons a few times a year.
If you have a favorite product that isn't in stock, the brand will update you when it shows up again.
You'll find products that help you fight back against the common signs of aging and products that are easy to use as well as those that work on all skin types.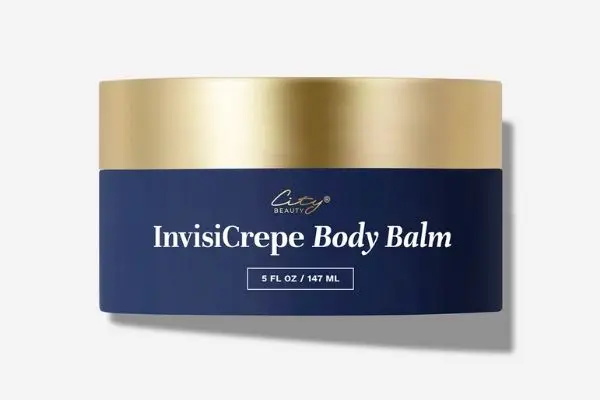 The City Beauty Body Balm works on the most sensitive skin.
Cons to Consider
While we like most of the features of City Beauty, we found some flaws with this brand. One thing to keep in mind is the high price. You can head to almost any store and grab lipgloss or mascara for $20 or less, but most City Beauty products sell for $30 or more. You should also keep in mind that not all customers have the same experience. Though some had big results from using City Beauty products, others noticed no changes after months of daily use. Other cons that might make you think twice about buying from this brand include:
If you take advantage of the money-back guarantee, it might take weeks or a full month until the brand refunds your purchase.
The City Lips may not work as well as you expected and function more as a gloss than a plumper.
Some customers found that the brand changed their orders and shipped two of the same item instead of the two items they bought.
A few of the creams have an odd smell that lingers on your skin.
Some serums may leave behind a greasy film on your skin.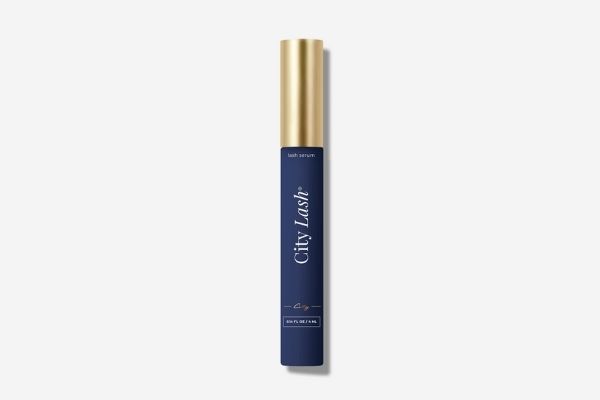 You may find that City Beauty often runs out of some of your favorite products.
Where to Buy
We know that you might want to order from City Beauty before you finish our review, which is why you can click here to see the top products. Our link lets you click on the "Products" button and choose products designed for your face, eyes, lips, or body.
Some of the reasons that we think you should use this link to buy from City Beauty include:
If you want to buy any product that is not in stock, the site lets you enter your email address and will contact you when it becomes available.
The site has links to the City Beauty social media pages that let you see the products in action and connect with other customers.
Looking at the social media links lets you see which hashtag to use for the chance to win prizes.
The City Beauty blog has tons of articles about staying healthy and caring for your skin.
You can easily learn how to use your favorite products.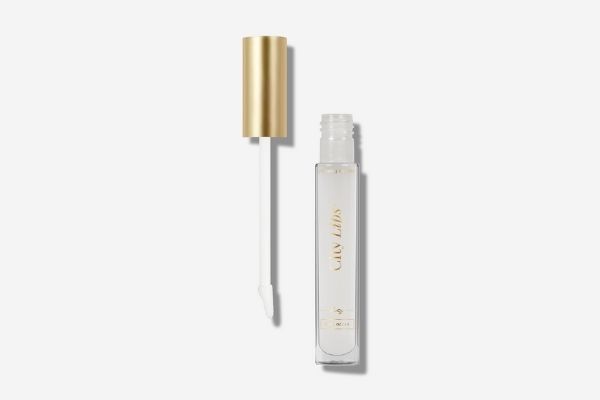 Though City Lips comes in multiple colors, many women love the clear option.
Competition
City Beauty is not the only cruelty-free high-end beauty brand. One competitor we like is Biss, which sends you a 20% off coupon when you sign up for the mailing list. This brand sells tons of products that aren't tested on animals and offer big results such as Youth Got This Serum, which makes you look years younger. Clear Genius Acne Spot Treatment is another fun product that works on all types of blemishes. Though Cover FX offers fewer skincare products than City Beauty, it has a bigger selection of cruelty-free makeup.
Another option is Hourglass, which offers both makeup and skincare products. Not only is the brand cruelty-free, but it launched a line of products that are safe for vegans. Though some of their creams are quite expensive, you can shop based on the benefits that you want or your skin type. Cruelty-free skincare products are also available from Soul Skin, which offers products for those with sensitive skin.
Final Verdict
Victoria Renee created City Lips because she was tired of constantly searching for a lip plumper that worked the way the brand promised. This simple gloss makes your lips look larger than they are without lip filler and comes in many colors that work on all skin tones. There are now matte and clear options available, too. You can buy much more than gloss and mascara from this brand because it offers so many creams and other products that make your skin look younger.
We recommend City Beauty products for women who noticed some signs of aging and those concerned that they might see those signs soon. All products are cruelty-free because they do not use animal testing. We also like that new customers can get promo codes for joining the brand's mailing list and that you can save more than 30% on select products when you sign up for auto-ship. If you want to look younger and see great results within a few weeks, try City Beauty products.