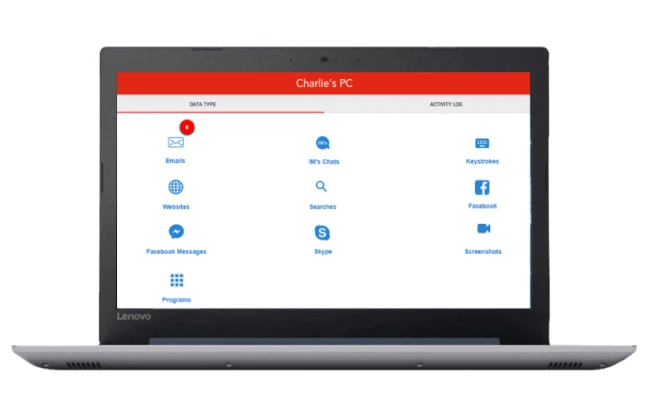 As much as kids love the internet, some parents aren't quite as thrilled. You don't always have time to monitor what your kids do on the web.

They might come across bullies or predators. It's not only kids that you need to worry about on the internet because adults can make poor decisions too, like falling for a scam or cheating.

It should be noted, however, that Webwatcher and similar online spying programs are not substitutes for genuine trust. While Web Watcher does its job very well, it does this through violating the trust of your loved ones. If you are willing to overlook this, then Webwatcher is a decent product for monitoring online activity.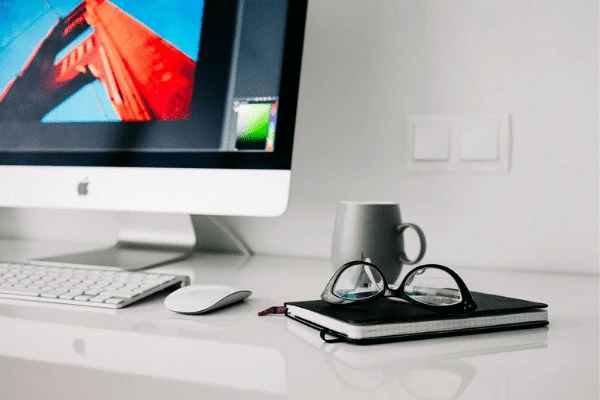 PROS
With stealth mode, no one will know the app is running
It's compatible with most phones, computers and tablets
You can view detailed info about all the programs and apps used on a device
The free trial lets you use the app before you buy it
CONS
It has a short learning curve after you download it
Antivirus software can prevent the app from running
The app can get in the way of other functions or features
It offers no support for live phone calls
BOTTOMLINE
For monitoring your employees, children and partner, the best app is Webwatcher. It comes with a free trial that gives you access to all the top features and is compatible with all phones, computers and tablets. You can use it to listen to recordings, view text and photo messages and track online activities.

iReviews Shopping Assistant
Find the best prices for this and many other products with our chrome extension
Product Features
Cost: $10.83/month for most plans
Compatibility: iPhone, iPad, iPod, Android, PC, Mac
Compatibility: iPhone, iPad, iPod, Installation Time: Five minutes or lessAndroid, PC, Mac
App Compatibility: Kik, TikTok, WhatsApp, Facebook, Instagram, Snapchat, Viber, Tinder
Screenshots: Unlimited on computer plans, up to 1,000 on Android plans
Message Compatibility: SMS and MMS, incoming and outgoing
What is the Webwatcher?
Webwatcher is an online web monitor service. It works on all types of computers and comes in a mobile version. Webwatcher runs quietly and will not interfere with the other apps or cause the device to run slowly. Users cannot tamper with the app or remove it either.
Some of the things that you can do with Webwatcher include:
Read any emails sent to or from the device
View any SMS or text messages sent to and from a phone
Look at the websites most recently searched for and all sites visited
Get alerts when the user used words you added to a special list
Check out screenshots taken at different points
View a full list of all the programs and apps used on the device
Keep an eye on the social media accounts that a user accesses from the device
Track online activities when you don't have access to the computer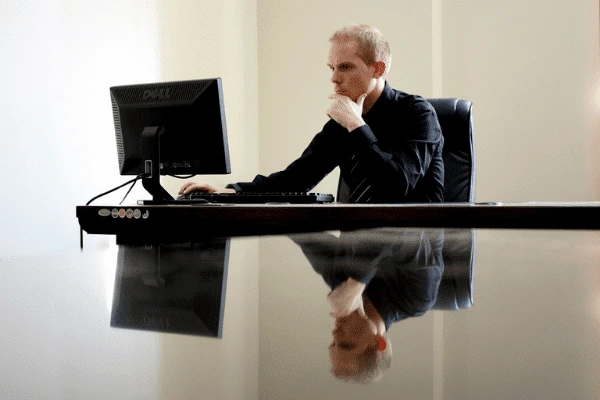 With Webwatcher, you can track the online activities of kids and adults.
How Can You Use the Webwatcher?
Using Webwatcher is easy, especially when you use our link to download the app. This link allows you to pick the version of the app that you need.
However, downloading the program is another story. When I attempted to install the program on my personal computer, I found that both my web browser and antivirus viewed it as a potential threat. I ended up having to disable my antivirus while I downloaded the program, making me feel very unsafe. It took me about 30-40 minutes and lots of trial and error to finally get Webwatcher up and running on my device.
If you have kids who are rarely without their phones, Webwatcher lets you send alerts to a different linked device. With the screenshot feature, you can now view screenshots taken from that device to see what your kids do when they're not under your supervision. Webwatcher also has an alert feature that lets you create a list of keywords.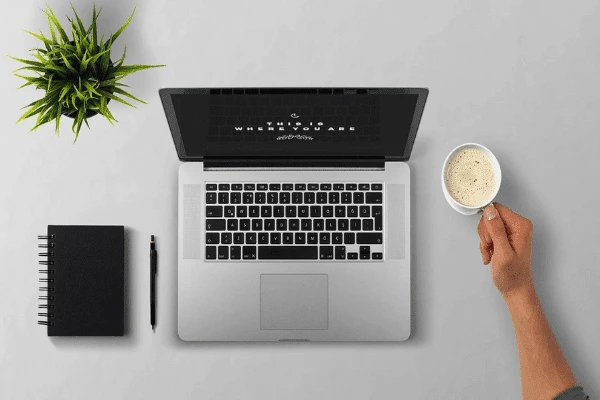 Webwatcher is compatible with all types of mobile devices and computers.
Where Can You Use the Webwatcher?
Webwatcher comes in four versions that are compatible with Android devices, iPhones, PCs and Macs. You may want to use the app if you worry about your partner or spouse cheating too. Those who cheat typically do things such as putting a lock on their phones and claiming that they need to work late. You can use Webwatcher to see if your partner is faithful.
The best way to use Webwatcher is as a monitoring app for kids. Kids don't always want to tell their parents about the bullying that they suffer at school and online. Webwatcher can help you identify the bullies and predators your kids may come into contact with online.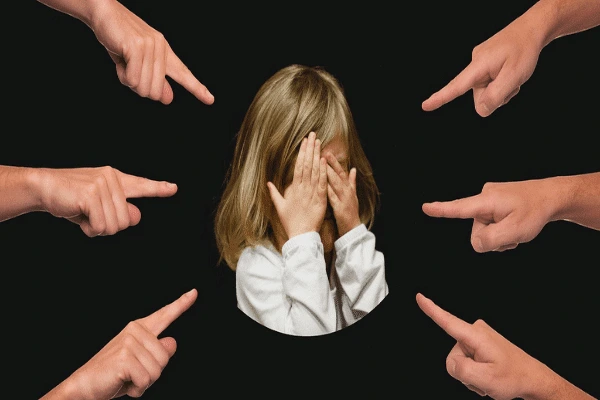 Constant Brightness
Online bullying can significantly impact your child's well-being.
Who's This For?
Webwatcher is a monitoring app that is best for anyone who wants to see what another person does on the web. You can use it if you work as an office manager and worry that your employees aren't using their computers for work purposes. It works just as well on their mobile devices too, including the tablets that they take home and the phones that they use for meetings with clients.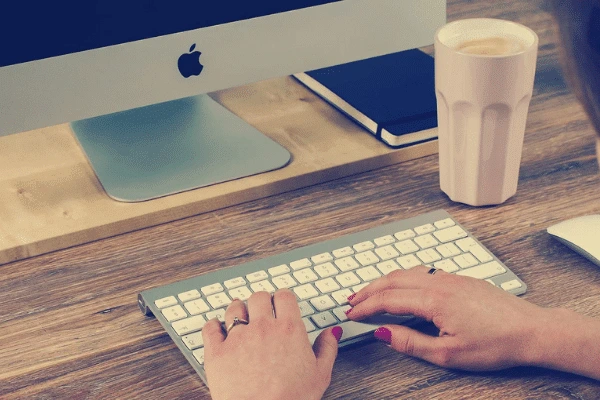 Your kids can't see the people they talk to online, but Webwatcher helps you see who those people are.
Webwatcher for Android Devices
Webwatcher for Android runs quietly without disrupting other apps. Once you set up a web account, the app gives you full access to all features through the user interface. Compatible with any device running Android 2.0 or higher, Installing this app allows you to do different things, including:
View all MMS and SMS texts sent through the phone and to it
Read through text messages that the user deleted
Check incoming messages sent through apps such as TikTok and Viber
Look at GPS data to see where the phone was
Get up to 1,000 screenshots taken of the phone in use with each license
See a full call log of all numbers and contacts who called or received calls, even if the user deleted the original call log
View the photos taken with the phone/device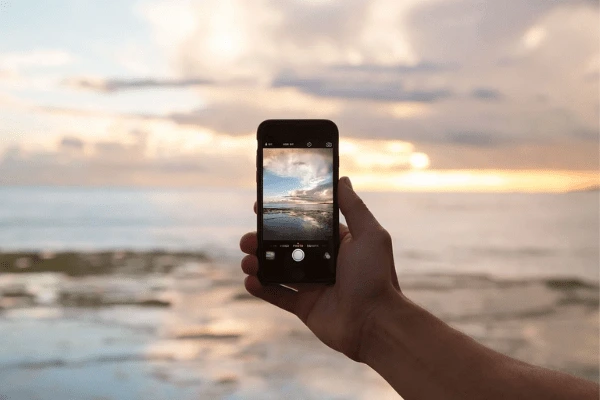 Webwatcher works on any Android phone that uses a 2.0 or more recent operating system.
Webwatcher for iOS
Webwatcher for iOS works on any Apple device running iOS 6.0 or later. The app is resistant to tampering and does not allow users to lock the app, which means that your kids can't disable it if they find it. You'll also like that you do not need to jailbreak the phone to run Webwatcher as you would with other apps. This version of the app lets you:
Check the camera roll to view any photos taken with the device and those saved on it
Look over the website history to view all sites visited
Track the GPS location settings of the phone
View the phone's call log history
Get copies of all the text messages deleted from the phone
See any SMS or MMS messages sent and received on through device
Check whether the person used apps like WhatsApp and Kik and what they sent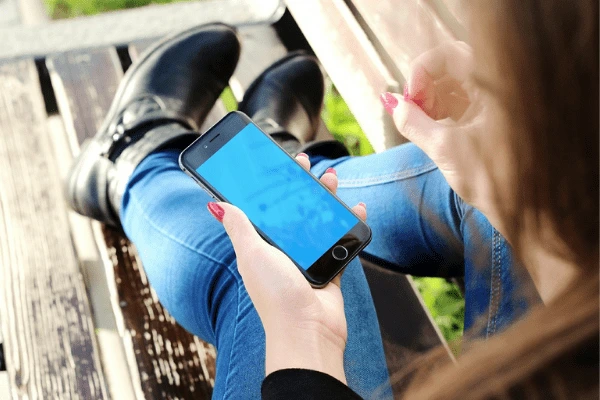 Waterproof
Webwatcher works on most iPhones and iPads.
Webwatcher for Personal Computers
This version keeps users from tampering with it and ensures that some users won't know that Webwatcher is even on the computer. Once you install the app, some of the things that you can do include:
Set alert words and view times when the user typed them
Get continuous screenshots to view alerts of what the user did with the computer
Check the social media that your child visited and what they did on those sites
Use remote viewing to keep an eye on their online activities when you're not near their computer
Get a complete list of all the apps and programs downloaded to and running on the computer
Use a keystroke tracker to view any keys typed
Check all the websites visited with the computer and those searched for
Track messages and emails sent or received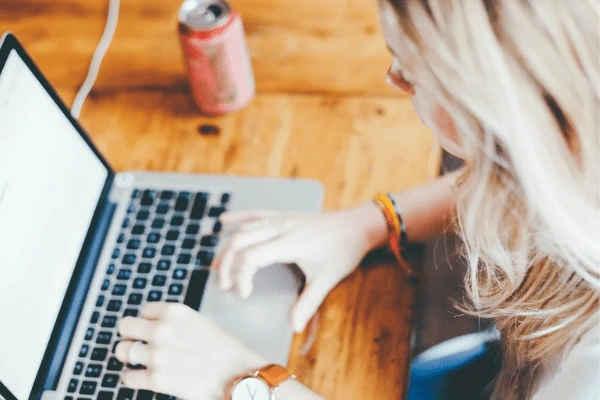 You can download Webwatcher to both laptops and desktops.
Webwatcher for Macs
No matter what Mac you may use, you can generally use Webwatcher. Webwatcher is compatible with all Mac operating systems since the 10.8 update. With remote viewing, you can use the online interface or iOS app to view what someone does on the device. Parents and others can use Webwatcher for Mac to:
See all emails sent to and from the Mac, including those the user deleted
Set up alert words and view screenshots of times when the user used those words
View a complete website history, including all pages searched for and visited
Get screenshots when the user checks social media sites or uses other apps
Look at any programs downloaded to the Mac, even those hidden in folders
Check social media to see what the user posts and does on those sites
Keep track of the apps that the user accesses to send and receive text messages
View photos taken with the Mac or saved on it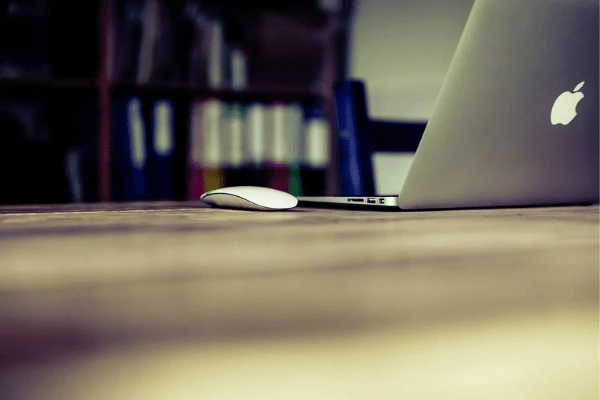 Use Webwatcher to view the online activities of anyone with a Mac.
Webwatcher for Chromebook Users
Webwatcher now offers a version of the monitoring app that works on any Chromebook, no matter what operating system it has.You can do much of the same things you could on other computers, including:
Use alert words to see when your kids search for those words or use them
Get screenshots of any times where they used those words
Opt for continuous screenshots to view regular shots taken of the computer in use
View all of the websites that the user searched for on the computer
Webwatcher for Chromebook also has a website history feature that allows you to view all the sites visited with the computer and how long the user spent on those sites as well as some of the things that they did. With this you can see if your partner uses dating sites or if your kids visit sites that you don't want them accessing.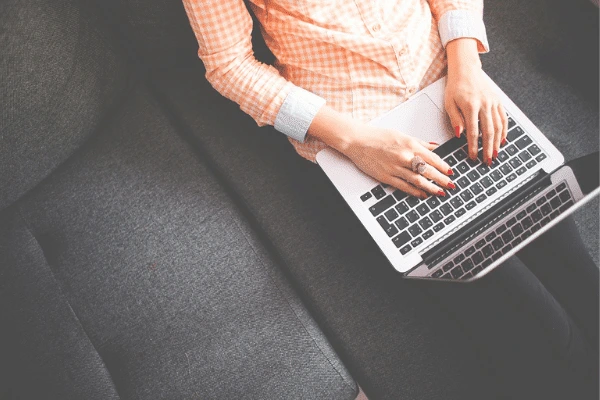 Webwatcher is compatible with all types of Chromebooks.
How to Install Webwatcher
The easiest way to install Webwatcher is through this link. You'll have the chance to view all the different versions that are available to help you select the right one for your device. Once you select the right one and add it to your cart, you can check out. You'll also need to set up an account that you can use on any computer or device as long as you have your password handy.
As stated before, I personally had a rough time trying to get Webwatcher running on my laptop. Most antivirus programs will see this as a threat and fully prevent you from downloading it, not even giving a proceed anyway option. Already, this made me very skeptical as to what this program was doing on my computer.
Webwatcher does not require any special tools but does recommend that you use a USB cable to install it on a Mac. As soon as you check out and create a new account, you can use that cable to save a copy of the app onto the Mac and get it running. If you can connect to the site with the Mac or iPhone, you do not need this cable.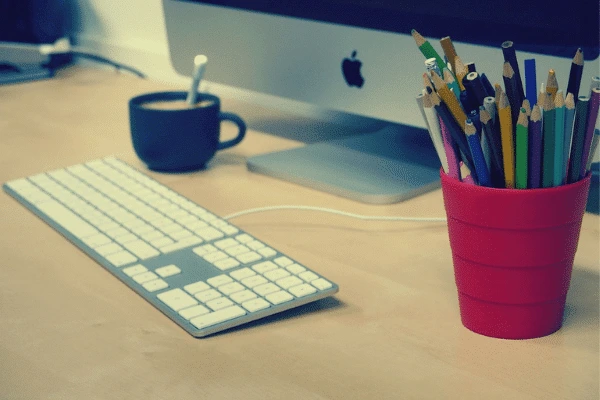 As long as you have an internet connection, you can set up a Webwatcher account and install the app.
Should You Buy It?
This is a tough one because, while Webwatcher is good at what it does, I do not fully agree with the idea of monitoring apps like this. For schools and workplaces, I can understand why supervisors would want to have a monitoring program, but I feel that families and individuals will use this as a substitute for trust.
If you still really want a monitoring app despite the moral dilemma, this is one of the best ones you can get. The user interface on the website is easy to figure out and all features worked as described.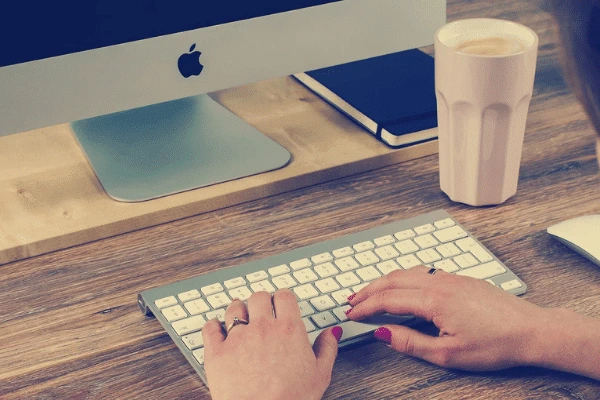 Webwatcher also functions as a keylogger to keep track of every key that a user touches.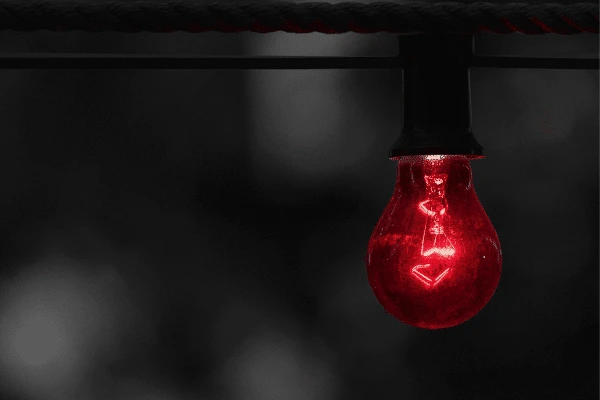 Get instant alerts from Webwatcher when your kids use bad words on their devices or when they visit dangerous websites.
Another thing to keep in mind is that it doesn't work well with antivirus software. I needed to disable any antivirus software to make the app run. The software will often detect the app as a dangerous program and turn it off or delete it. This alone made me very skeptical of the program.
It's also worth noting that Webwatcher and similar programs are not regulated and may be selling your personal data to another, potentially malicious party.
Where to Buy
The best place to buy Webwatcher is right here. We recommend checking out the site if you want to learn more about the app after reading our Webwatcher review or if you want to see the helpful tools that come with each version. Some of the versions come with a free trial too.
Other reasons why it may be best to buy through the official Webwatcher website include:
You get a money-back guarantee that lets you return the software for a full refund if you're not happy with it
The site offers short videos that go over what you can do with the app and why experts recommend it
There is a link to the official blog that includes articles on why parents might read their children's text messages and the dangers of certain websites
You can find out what to do if you want a refund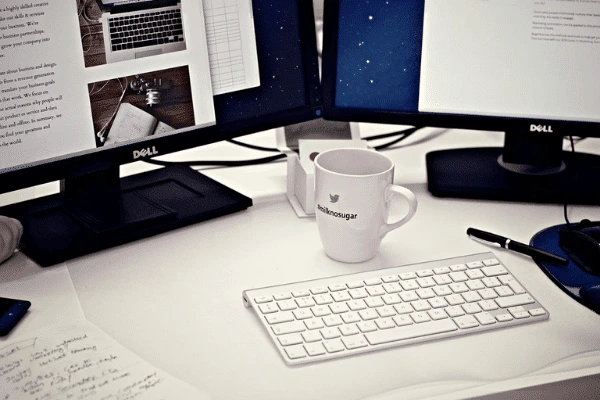 Most versions of the Webwatcher app give you remote access through another device or computer.
How Much Does Webwatcher Cost?
You do not need to pay for the software until your free trial expires. The cost often depends on how you choose to pay. For example, Webwatcher for Android costs $59.95 for a six-month plan or $129.95 for a 12-month plan. This reduces your price to less than $11 per month. Webwatcher for iOS costs the same amount and is compatible with iPhones, iPads and iPods. Both Webwatcher for PC and Mac cost the same amount too.
No matter which plan you choose, you need to pay for 6 to 12 months of service at the beginning of your contract. The cheapest plan that we found is Webwatcher for Chromebook which costs only $39.95 for a 12-month plan, less than $4 a month. You can use this version of the software on a Chromebook that you buy for your child or one that they bring home from school.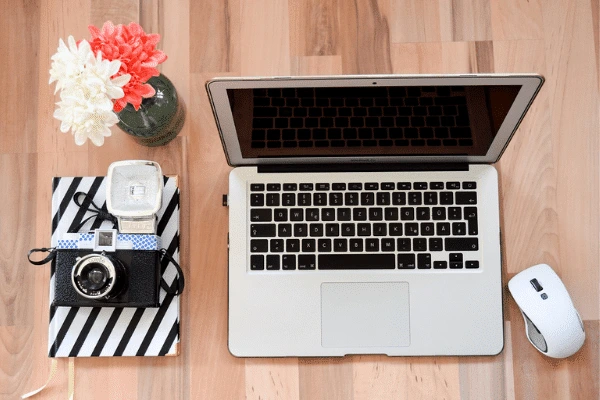 For less than $11 a month, you can use Webwatcher to feel better about what your kids do online.
Competition
Quostodio
Quostodio is another parental control and monitoring app available. As a new customer, you can choose from three membership levels depending on how many devices you want to monitor and the features that you need. Prices start at around $50 for the basic package and climb to over $124 per year for the advanced packages.
OpenDNS Family Shield
If you want to monitor your whole family, OpenDNS Family Shield is a good option because it offers monitoring of all activities done on a shared router. Priced at less than $20 per year, this is one of the more affordable options. OpenDNS Family Shield can improve your surfing speed and lets you set up blocklists that include pages you don't want users to visit and keywords you don't want them to use. It does not allow you to monitor or track users when they're away from home though.
KidLogger
Though KidLogger bills itself as a free monitoring app, many find that the free version is useless and that they need the features found on the premium packages. For example, the free version does not record the voices of people who use the device. You'll pay around $30 per year for the basic plan or $90 a year for the professional plan. The main downside to KeyLogger is that it only monitors one device.
Wondershare FamiSafe
If you worry about making a large upfront investment in tracking software, you might consider Wondershare FamiSafe, which allows you to make monthly payments. You can pay $9.99 per month or $6.66 per month when you sign up for the quarterly plan. Known as one of the most reliable monitoring apps for parents, it lets you track up to 30 linked devices from a single account. It has blocking tools that prevent users from playing certain games and visiting potentially dangerous websites.
Final Verdict
If you are willing to overlook the questionable moral implications of monitoring your kids and loved ones through a piece of software, then Webwatcher is for you. I would personally only recommend it for schools and businesses looking to monitor a large group of individuals, so that they don't use company or school devices for something they shouldn't. But for individuals who want to make sure their loved ones aren't doing anything nefarious, a free alternative you already have access to is trust and respect.
The painful installation of Webwatcher also makes me wary of the product. As someone who works from home I depend on my computer and would be lost if anything happened to it. The fact that I can't use Webwatcher with my antivirus is a major point against it. If you're willing to overlook these flaws, however, Webwatcher may be for you.