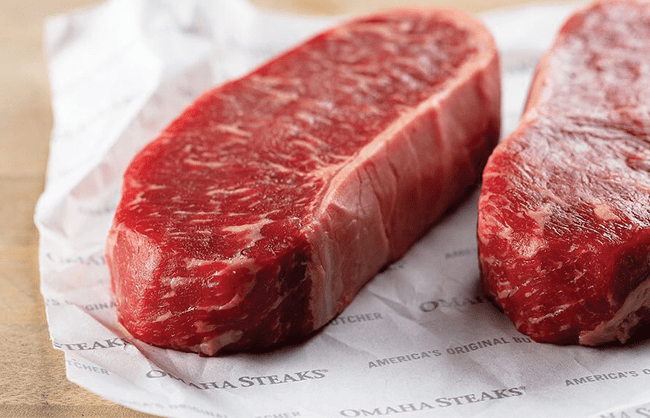 Quality meat products aren't too hard to come by, though there are so many options out there that some consumers may feel overwhelmed. Not to mention how most potential customers feel that they have to travel to their local markets to get quality ingredients, which may or may not be an option for them.
Omaha Steaks helps remedy this problem by providing quality meats frozen and shipped to your home in a safe styrofoam container. In this review I will go over the basics of Omaha Steaks, their products, practices, as well as what other options you may have, in order to help you decide if you want to start getting your meat products from this brand.
PROS
Wide variety and selection of meats
Ships to your home
Spices and other products available
CONS
Meat is frozen and not fresh
Price
BOTTOMLINE
Omaha Steaks provides meats of decent quality to those that may not have access to it. While they do what they do well, would Americans be better off sourcing their meats fresh from the local butcher or food market?
Features
Steaks
Burgers
Chicken
Seafood
Appetizers
Desserts
Wines
Gift options
Tools
What Is Omaha Steaks
Omaha Steaks is a family owned and operated business started over a century ago that provides medium to high quality steaks and other meat products. The brand sells not only steaks but also cuts of chicken, a variety of seafood, sides, desserts, wines, as well as a small selection of cooking utensils and tools to help you prepare the foods that you buy.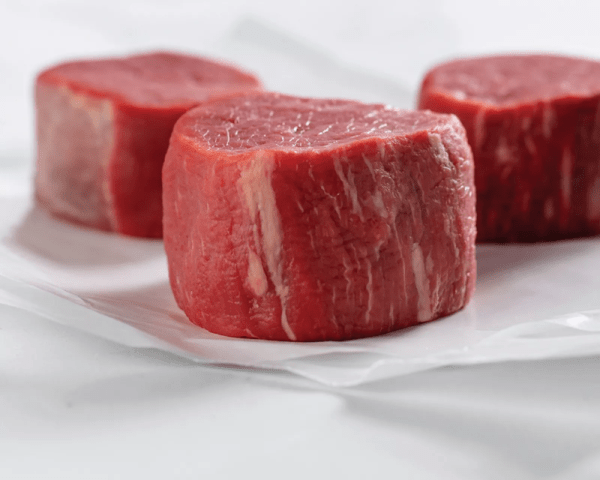 Products from Omaha Steaks are of good quality and delicious when prepared correctly, with both physical store locations and an online store to help you get exactly what you need. With over a century of experience in the field, Omaha steaks is sure to be able to provide whatever any chef needs to create good food for whatever function they are providing for, whether it be for a special event or just a lavish family dinner.
Features
As one would expect from a company named after the product, Omaha Steaks has a wide and high quality variety of steaks to choose from, including filet mignon, strip, porterhouse, prime rib, and so much more. Steak cuts are also prepared with the utmost care, with many of them coming pre-cut, aged, and ready to cook.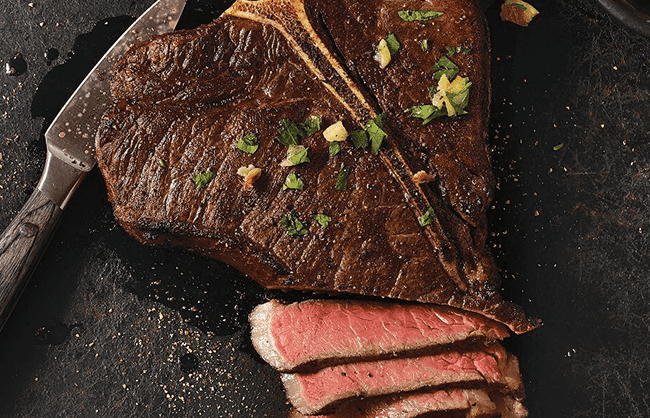 Omaha Steaks does more than just steaks though, they also provide a selection of other meats, like burgers and bacon, chicken cuts, like wings and tenders, pork products including pork loin and pork chops, seafood options like salmon and lobster, pies and cakes for desert, and a variety of wine to pair with your meal.
If you want to send Omaha Steaks products as a gift, the company has you covered with a gift assortment option separated by whatever occasion or food type you want. The brand does have many physical store locations for you to purchase products from, but you can also order from the website and have your meats shipped to your house in a refrigerated styrofoam container.
How Can You Use Omaha Steaks? / Who Is This For?
If you're ordering a package from Omaha Steaks from the official website, then it will arrive at your home in a styrofoam container frozen and refrigerated with dry ice. After it arrives, you simply have to store the food in your fridge or freezer, and then prepare it to your liking when you're ready to eat.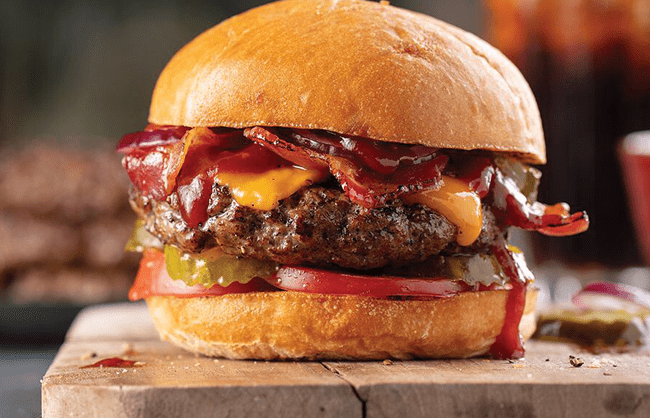 Products from Omaha Steaks are on the more pricey side, so this isn't something you can just order in bulk to have for a regular dinner. Rather, Omaha Steaks caters to those looking to cook for special occasions, like parties or anniversaries. Professional chefs who want to hone their skills at home and cook a good meal for their families should get a lot out of this, as they can get decent meats and other foods delivered right to their door.
Web Infrastructure / Branding
I have next to nothing negative to say about the official website for Omaha Steaks. Everything looks nice, runs well, and best of all, there's no promotional pop ups to hinder the experience.
All products on the site are separated into sections based on the type of meat, those being steaks, meats, which includes burgers and sausages, chicken and pork, seafood, starters and sides, desserts, and wines, as well as separate tabs for gift packages of all types. Kitchen tools are also separated into these sections, placed with each type of meat they best work with. For example, the steaks page features cutlery and tongs best for preparing and serving various steak cuts.
In terms of branding, Omaha Steaks does an excellent job in emulating the feel of a local family owned butcher. It's clear from marketing materials that Omaha Steaks is very proud of their history and family owned nature, going as far as to highlight some of the individual family members who helped run the company.
Should You Buy It
Whether or not you should buy products from Omaha Steaks depends on what you're buying food for and if you live near any better options. If you're planning on having a lavish feast for a party or even just want to treat your family to a nice meal once in a while, then this is the brand for that.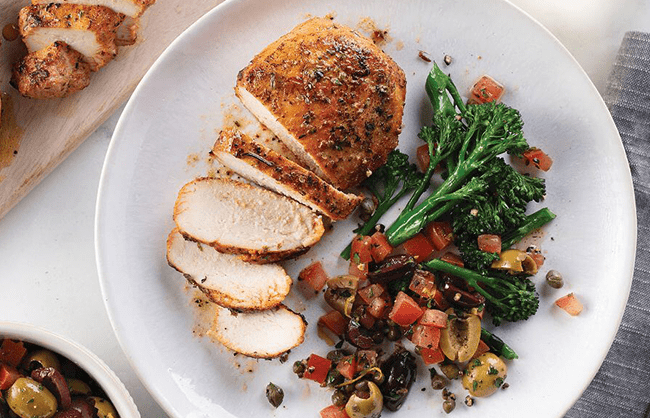 Omaha Steaks is not the brand of food products to look at for keeping your pantry stocked for regular everyday meals, as products are far more expensive and take longer to prepare than meats purchased elsewhere. For that, you're probably better off buying from your local butcher or grocery store.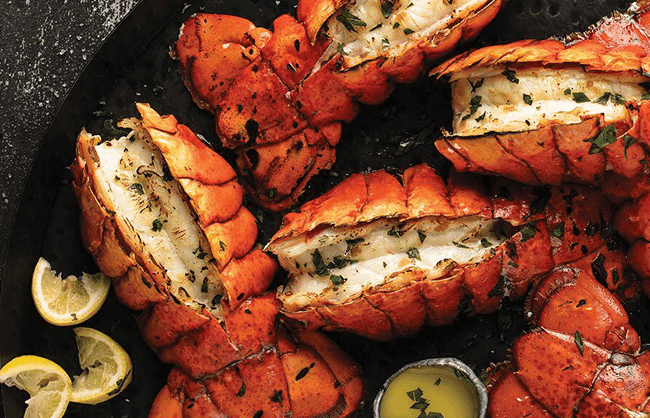 I'm able to provide a bit of a unique perspective here since my dad is a professional chef and I was able to ask him his opinions on the brand. His opinion seems to be that Omaha Steaks is a fine alternative if you don't live near a fresh meat market, like we do, but you're probably better off looking elsewhere for your regular meat supply, especially if you're paying a lot.
I don't think I can recommend cutlery and other tools from Omaha Steaks, as I feel that you can get better quality instruments elsewhere for less money, like from Made In or Misen, both brands I've discussed in the past.
Where to Buy
If you want meats and other food products ordered to your home, then you can order them through the official website. You can also use Omaha's store locator to find a physical store location near you that can provide you with what you need at a moment's notice. Omaha Steak products can also be purchased through Amazon, though many of them don't offer the free 2 day shipping through Prime.
The Competition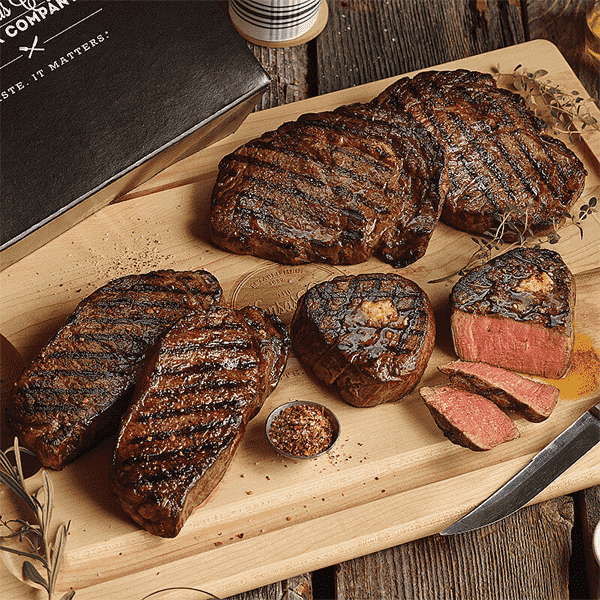 One of Omaha Steak's biggest competitors is the Kansas City Steak Company, kind of funny how so many of these meat shipping businesses are named after locations in middle America. Like Omaha, Kansas City Steak Company ships out frozen meats and other food products right to your door.
Meats from this brand include steak burgers, hot dogs, and beef wellington, as well as seafood, chicken, and pork. Kansas City is also similar to Omaha in that packages tend to be on the more expensive side, with strip steaks in particular costing at least $85.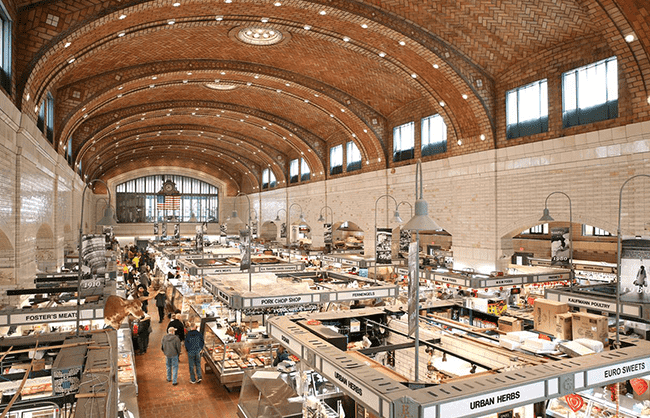 Of course, no frozen meat provider can compare to what you can get at your local market if you have access to one. So I thought I'd take some time to highlight the one in my area, Cleveland's famous West Side Market. Having been around for even longer than Omaha Steaks, the West Side Market has been providing fresh meats from local vendors to the people of the north east Ohio area since 1912.
Not only can you get a variety of fresh meats here from local and family owned businesses, but you can also find a wide selection of baked goods, sweets, spices, and so much more. Being the son of a professional chef, I grew up going to this market and have heard several times about how it's the best place to get food in the Cleveland area.
Of course, there are downsides to this market, being only open 5 days a week and in an area most Americans likely aren't able to travel to regularly. But if you're in the area or have a similar market nearby where you live, then this is the best option for quality meats.
Final Verdict
Omaha Steaks does what they set out to do very well, providing a wide selection of quality meats shipped to your door that you can prepare at home. Though, I feel like most Americans have better options where they live and would be better off supporting local businesses.
I do admit that I have some bias here, as I live within driving distance of a world renowned food market, but the West Side Market is far from the only one of its kind. Still though, if you live in a remote or rural area or just don't feel like traveling to get the meat you want and you're willing to pay more for it, then Omaha Steaks is one of the best options.
Resources and Further Reading