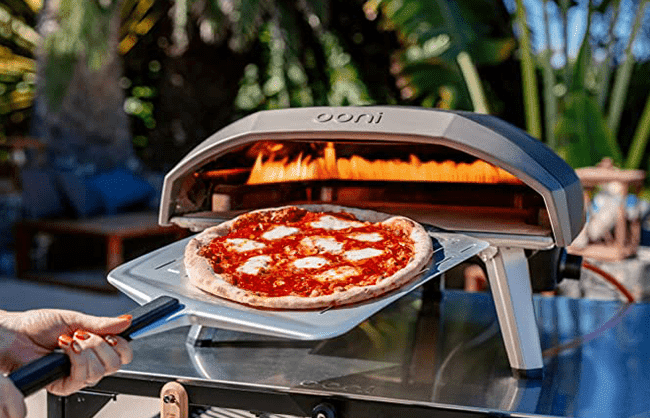 Have you ever wanted to make homemade pizzas for your family but don't want to dedicate a large portion of your living arrangement to a professional grade pizza oven? If yes, then the subject of this review, the Ooni pizza ovens, may be worth looking into.
With these ovens, you can run a restaurant quality pizzeria right from your own backyard! In this review, I will go over the basics of Ooni and their pizza ovens as well as the company's online presence, branding, and even some of the competition to help you decide if you want to commit to buying an Ooni pizza oven.
PROS
Relatively small and lightweight
Can cook a pizza in 60 seconds
Multiple fuel types available
Multiple ovens available
CONS
Can only cook 1 pizza at a time
BOTTOMLINE
Ooni pizza ovens are a great choice for someone who wants to make high quality pizzas from their own home. Ovens are small and can be transported much more easily than other ovens.
Product Features
Lightweight and portable
Cooks pizzas in 60 seconds
Accepts multiple fuel types
What Is Ooni?
Ooni is a company that produces and sells outdoor pizza ovens that you can use to make delicious pizzas from your own backyard. These ovens are relatively small in size, able to cook one pizza at a time, and can be powered by wood, charcoal, pellets, or gas depending on the model.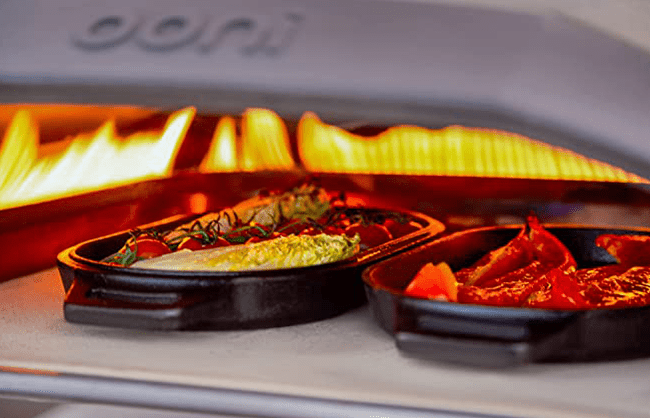 Ooni makes 5 different models of their ovens, from the smallest Frya, which costs about $350 and can cook a 12 inch pizza, to the Karu 16, which is $800, can use multiple fuel types, and can cook pizzas up to 16 inches in diameter. With these ovens you can make restaurant quality pizzas to your liking with your own ingredients right from your own home.
Features
One of the main appeals of the Ooni line of pizza ovens is in their portability. You don't need to have an entire stone oven in your house to make a decent pizza. Ooni ovens are miniscule in comparison to the oones they use in most restaurants and can even be taken with you to an event like a barbeque or beach day.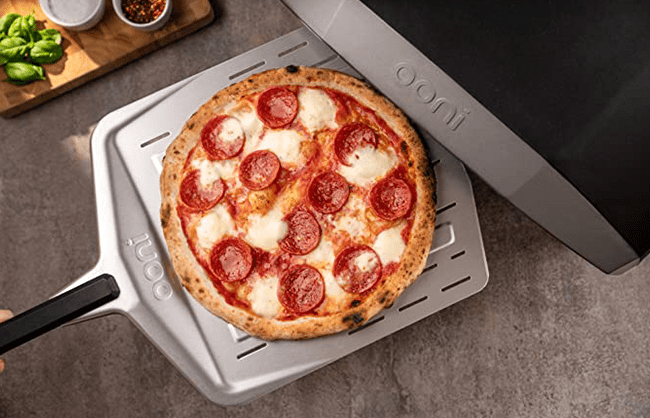 Being such a small oven means that, after getting to the adequate heat, you can actually have a full pizza ready and cooked just 60 seconds after putting it in. Most of these ovens can also be used with multiple fuel types, like charcoal and gas, to get your pizza cooked just how you want it.
How Can You Use Ooni products? / Who Is This For?
To operate an Ooni ove, first you need to load it with whatever fuel type you want to use. Then wait for the oven to heat up while you get the ingredients ready. When it's all set, put the raw pizza in and make sure to rotate it every few seconds as it cooks. If you do this all right, you should have a delicious pizza ready in under a minute.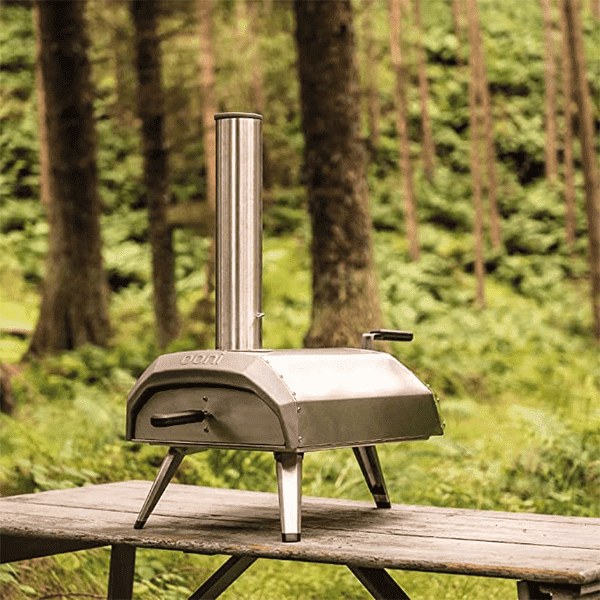 I would personally recommend this oven for families who regularly eat pizzas and have the adequate backyard space to set this oven up. This would also be handy to load in the back of the family car and bring with you for vacations, camping trips, or even just one day family picnics.
Web Infrastructure / Branding
There's not a whole lot to complain about regarding the official Ooni website. Layout is extremely well thought out, intuitive, and all links I tested worked and went to where they were supposed to go. In addition, I didn't run into any annoying promotional pop ups at all.
There's more to buy from the site than just pizza ovens. Ooni also sells all the accessories you'd need for your oven, including brushes, pizza peels, fuel, and much more. You could even get ingredients, like dough balls and flour, right from the site.
The branding and overall marketing for Ooni seems to be trying to capture a very casual and family oriented image, which I feel fits the products. As I said before, I think these ovens best serve families, so I find the marketing appropriate.
The logo and imagery is also excellent with a lot of images on the official site that make the products look very nice and appealing. I guess my one recommendation would be to embrace more of that classic Italian imagery that you would associate with your local pizzeria, but I think that Ooni is doing a great job with their image overall.
Should You Buy It
If you or your family eat a lot of pizzas and could see yourselves getting a lot of use out of this, then I would absolutely recommend taking a look. Ovens are light and portable so you don't have to dedicate a whole section of your backyard to it and you could take it with you on trips.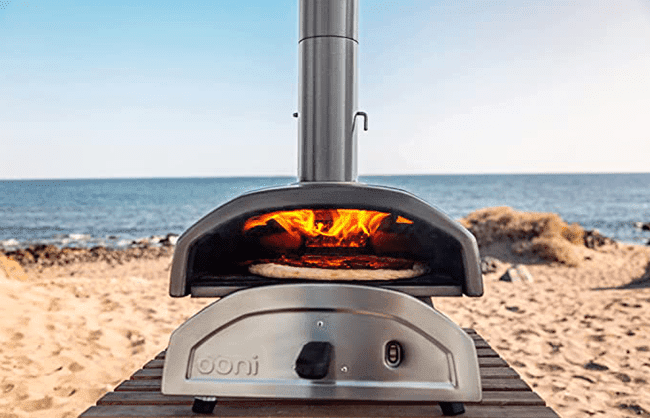 If you're looking to buy this for yourself for an occasional pizza or two from your apartment, I would suggest looking elsewhere. This is really made for the family who loves pizza and wants to make delicious pies from home.
Where to Buy
Ooni pizza ovens, along with other products from the brand, can be purchased through the official website with free shipping on orders over $50. You can also get an Ooni oven from Amazon with free shipping from Prime, or you can find a physical retail store near you with the dealer locator.
Competition
I've talked about Solo Stove before and even tested out one of their products. Well, it just so happens that the company has started producing small, lightweight pizza ovens much like those from Ooni.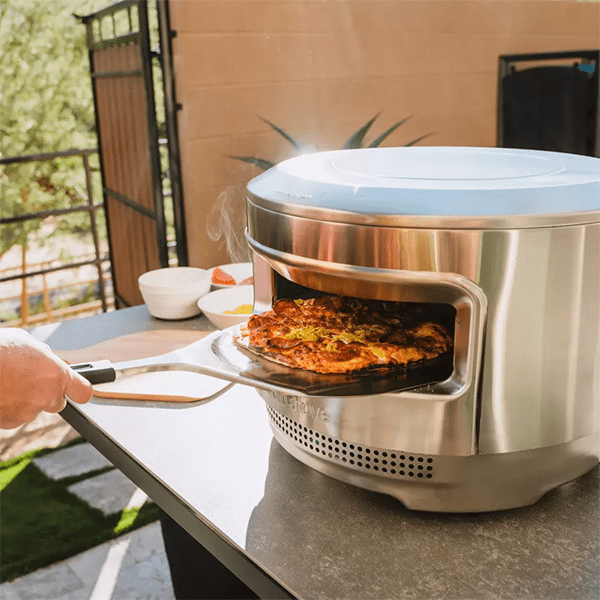 The Solo Stove Pi is $625 MSRP and can use both wood and gas to cook a pizza, though for the basic model you will have to buy an extra accessory to use gas. While this is quite a bit cheaper than some models from Ooni, I think that Ooni has Solo Stove beat out in many instances, namey the size, capacity and functionality.
Still, if you're looking for a decent portable pizza oven on the cheap, the Solo Stove Pi is a great option.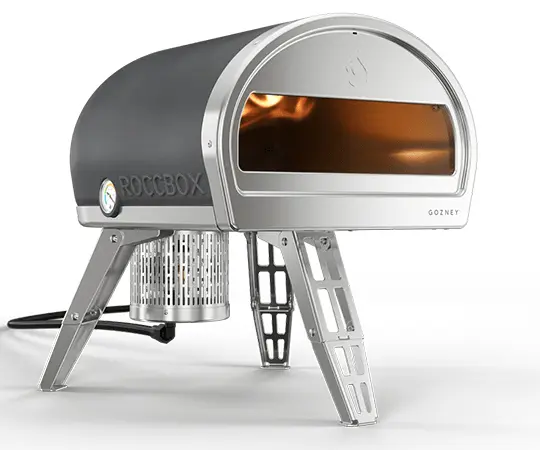 The Roccbox by Gozney is another solid option for a backyard pizza oven. This oven costs $499 and uses gas, though a dual fuel attachment is available for an extra $100. The build quality of this oven is some of the best on the market, maybe even better than those from Ooni, and even includes a stainless steel pizza peeler at no extra charge.
If you're making a lot of pizzas one after another, I would recommend either the Ooni or the Roccbox, though Solo Stove is still a solid option.
Final Thoughts
The competition amongst backyard pizza ovens is fierce, but I think that Ooni comes out on top. Ooni succeeds where the competition fails by providing multiple different models of ovens and accessories that can fit any family's needs.
In addition to variety, Ooni also provides ingredients and an excellent customer experience that make them stand out as a company. If you're looking to start your own backyard pizzeria, I think that Ooni and their products are worth looking into.
Resources and Further Reading