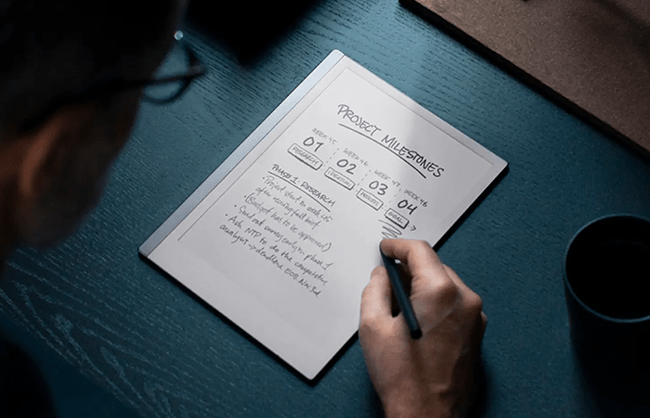 Staying productive can be difficult in this day and age, and the devices that are supposed to help us stay on track don't make things a whole lot easier. I think we've all been in a position where we're trying to get work done on a computer or tablet, but the Youtube app is right there and you just got a notification that your favorite content creator is live.
Issues like this and constant screen glare make you yearn for a simple pad of paper, but those times are far behind us. Luckily, Remarkable produces a tablet device that comes as close to paper as possible, while minimizing distractions and providing a solid surface to take notes on.
In this review I will take a detailed look at the Remarkable 2 e-ink tablet, along with some of the competition, to help you decide if you want to transition from using your fancy glass screened tablet to a sleek paper like display.
PROS
Lightweight
Long battery life
Can be used to read ebooks
Paper like feel
CONS
Price
Extra charge for the pen and ability to send files to other devices
BOTTOMLINE
The Remarkable 2 is a really solid and interesting tablet that artists, writers, and busy professionals should get a lot of use out of. Although there do exist cheaper options with more features.
Features
Paper feel
Can be used for writing, drawing, and ebooks
Converts handwriting to text
Share notes by email
No glare on screen
Included stylus
What Is Remarkable 2?
Remarkable 2 is an e-ink tablet that can be used to take notes, view documents, and even draw on a surface that feels just like a sheet of paper. E-ink is a relatively new technology, commonly utilized in ebook readers like the original Kindle, which uses magnetic ink to create a display that looks and feels more like a sheet of paper than a screen.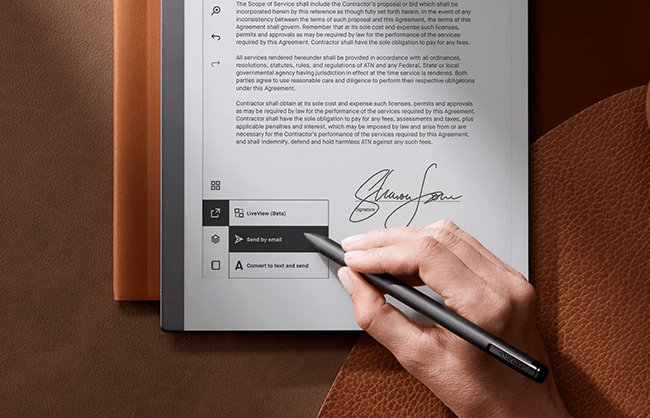 The Remarkable 2 is the most recent version of this tablet, sporting an ultra thin 4.7mm case making it the world's thinnest tablet. Also offered is a stylus for drawing and note taking which is pressure sensitive and magnetizes onto the side of the device.
Features
The screen, I think, is the best selling point of the Remarkable 2. This display feels almost exactly like paper, which appeals to me greatly as an artist. I've tried sketching ideas down on a glass screen like the one on my Surface Pro tablet, but it just doesn't have that same feel as a pencil on paper. The Remarkable 2 fixes this problem by providing a screen that uses e-ink to get as close to paper as possible on a tablet screen. The screen even has a sort of rough texture to it to help with this effect.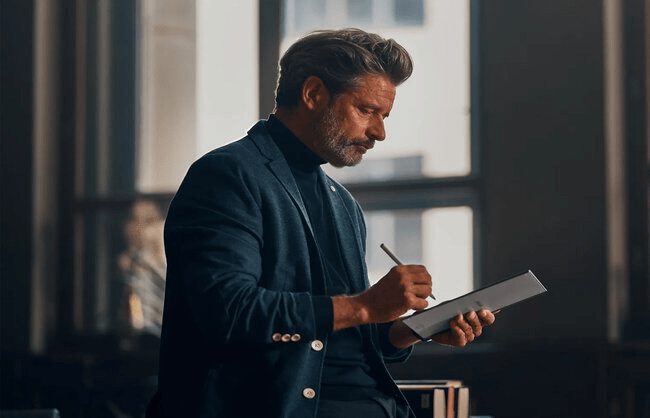 In addition to writing and drawing, you can use Remarkable 2 to view documents, like PDFs and ebooks, and even take notes right on the page. The device is thin and light so you don't have to weigh down your bag with a laptop or several heavy books, and taking notes on the device feels just as natural as it would in a notebook or a print out.
Remarkable 2 is also capable of converting your handwriting into text, so notes can be made easier to read either for yourself later or for colleges that you want to send plans to. You can also send the notes you take and images you create on the tablet to others or yourself via email.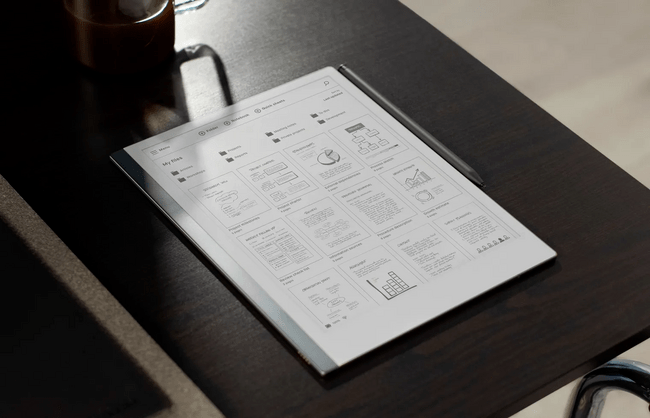 The stylus, priced at $79 is another impressive aspect of the Remarkable 2, being pressure and tilt sensitive and also attaching to the side of the device when not in use. I've lost more than a few Nintendo DS styluses in the past, along with the pens for other similar devices, so this is handy for those who tend to misplace their pens.
An additional stylus, the Marker Plus, is sold separately and includes an eraser at the opposite end from the marker tip. This retails for $129.
E-ink devices are known for their extremely long battery life, and Remarkable 2 is no exception, capable of holding a charge for up to 2 weeks. I think that's pretty impressive, especially seeing how my Surface Pro tablet can barely go 2 hours without needing to be plugged in.
How Can You Use Remarkable 2? / Who Is This For?
Remarkable isn't like an ordinary tablet that you can use to browse the internet and play games. This device is strictly for taking notes, sketching, and viewing documents. It does connect to the internet, but its functionality there is limited.
This can be seen as a positive aspect, however, since Remarkable minimizes the distractions that you would otherwise have to deal with using a standard tablet or mobile device. This works since Remarkable markets their product as a productivity tool, for those who need to get work done on the go or want an easy way to view and edit documents.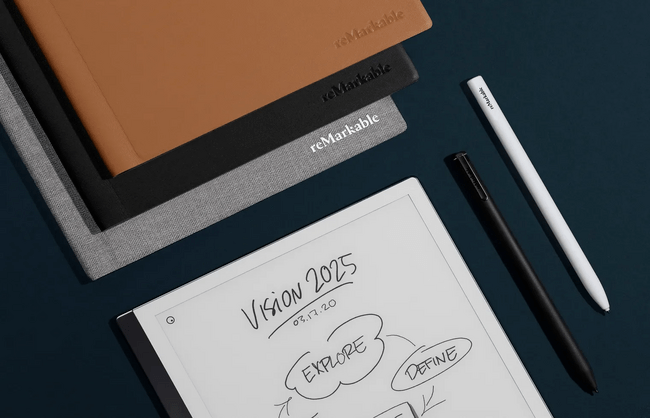 Remarkable appeals to me personally as an artist since I try to draw something in my sketchbook everyday, but carrying that book around can be troublesome. I have about 10 completely filled up books under my bed that are just taking up space at this point, and the Remarkable would help me minimize clutter and allow me to take my work with me more easily.
Remarkable can also be used as an ebook reader, though I would not recommend buying the tablet just to read books. The device is fairly pricey and you can get other e readers for far cheaper.
Web Infrastructure / Branding
The official Remarkable website is pretty nice looking and professional. All links I tested function as intended and everything loaded in efficiently without slowing down my computer. Additionally, the site featured no promotional pop ups trying to upsell me or get me to sign up for a newsletter, something I always appreciate.
Remarkable very much markets their product as a productivity tool, using very neutral colors in the marketing and often showing the product in a business or office setting. I think that this fits very well, since the tablet is optimized for working on important documents and eliminating potential distractions.
Should You Buy It
If you're looking for a tablet specifically for productive purposes, then the Remarkable 2 is a great fit. If you want something that can surf the web and play movies, then this is not the tablet for you. Remarkable 2 is strictly for taking notes, sketching, viewing documents, and sharing ideas.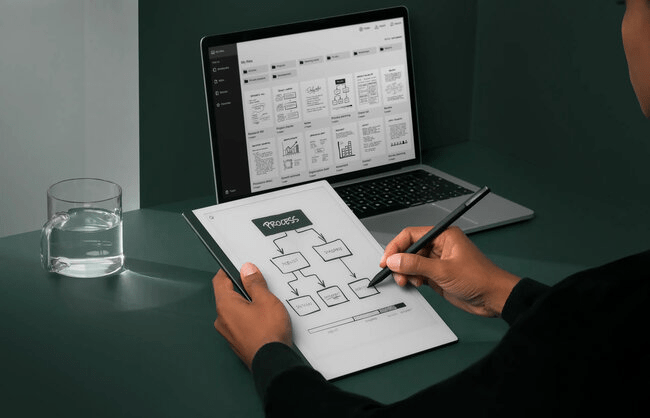 The one thing though that would keep me from recommending the Remarkable 2 however is the price. I've seen other online reviewers say that the tablet is overpriced, though it seems to have gone down in recent years, with the current price on the official website for a basic bundle with the marker being $378.
A definite con to consider is that you will have to sign up and pay for an extra service in order to save files to the cloud. I find this a bit ridiculous, since Google Drive and other such services are free for most users, and this subscription just complicates things.
Where to Buy
The Remarkable 2 e-ink tablet can be purchased through our Amazon affiliate link here or through the official website. Though it seems that right now the best deal might be through the official site, since you can create your own bundle that's much cheaper.
Competition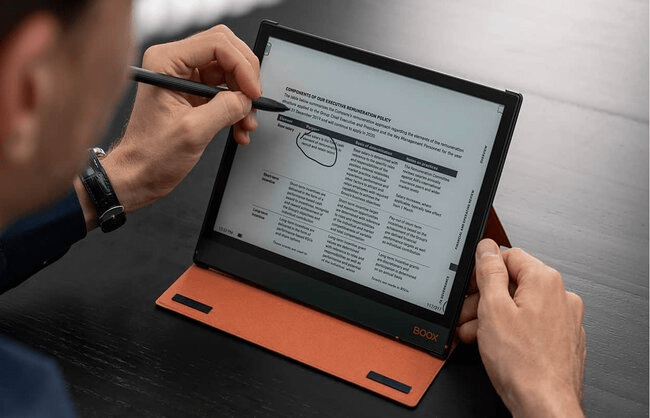 Competition for the Remarkable 2 is small, but fierce. The device's biggest competitor is definitely the Boox NoteAir by Onyx, which may actually be the better option. This device does everything that the Remarkable can do and then some.
While the Remarkable can only display images and text in black, white, and a middle tone gray, the Boox NoteAir can display in multiple shades of gray and even has less of an input lag than the Remarkable. This might make the NoteAir a better choice for artists like myself.
The Boox NoteAir 2 is also often cheaper than the Remarkable 2 and transfers files much easier, with no need to sign up for an additional service. Remarkable hit the market first, but the Onyx Boox NoteAir 2 may just be the better option.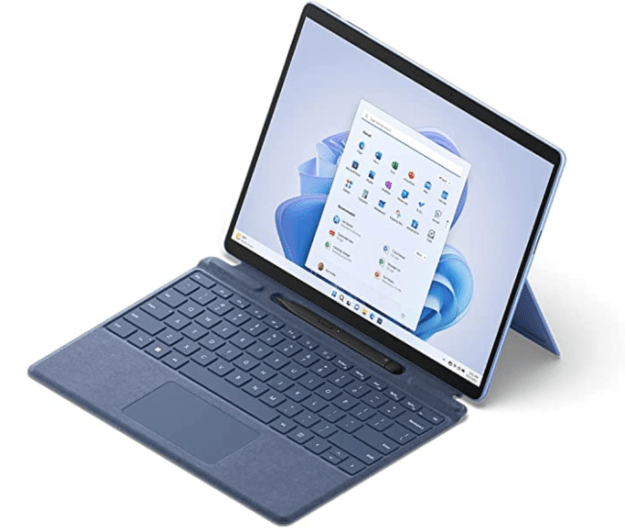 I've mentioned the Microsoft Surface Pro tablet a few times in this review, and that's because it's the device that I use personally. I'm even using it to write this right now. The Surface is a two-in-one tablet and laptop hybrid with a touch screen, stylus pen, and optional keyboard that mixes the best parts of a tablet and a laptop into one, all running on Windows.
I've been using Surface products for years, though the drawing programs available haven't exactly replaced my sketchbooks. I still have to sketch out drawings on paper, scan them into my computer, and then trace over them in an art program.
There's a lot of distraction when using a tablet computer like this, however. I myself have had to swipe away Discord notifications while trying to work or draw. But if you want a tablet that can do almost anything a computer can do, this is your best bet.
Final Thoughts
The Remarkable 2 has been a very interesting product to research and review. I really like the idea of not having to lug around a sketchbook or notebook with me only to have to buy a new one and stick the old one under my bed for years when it eventually becomes full.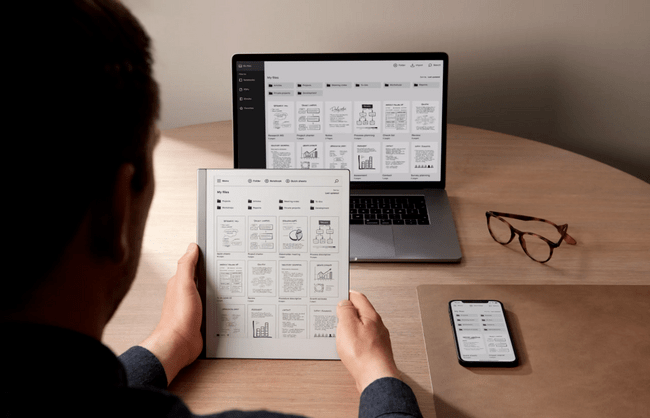 Still, the Remarkable 2 doesn't do everything that most other premium tablets can do, like run games or go online. But I think that the Remarkable 2 does what it was made to do very excellently. I would recommend the Remarkable 2 for anyone who wants to minimize distractions and increase productivity.
Resources and Further Reading