Crazybaby Air Earbuds Review
A set of wireless earbuds is a life changer the first time you use them. I wasn't so sure about them myself the first time I got a pair, but now I can't see myself going back to wired earbuds.
With so many on the market, it's not easy figuring out which ones are quality or which ones will give you a decent experience without draining the bank. In this review, I want to look at one option I've had the chance to try for myself with the Crazybaby Air earbuds.
Technology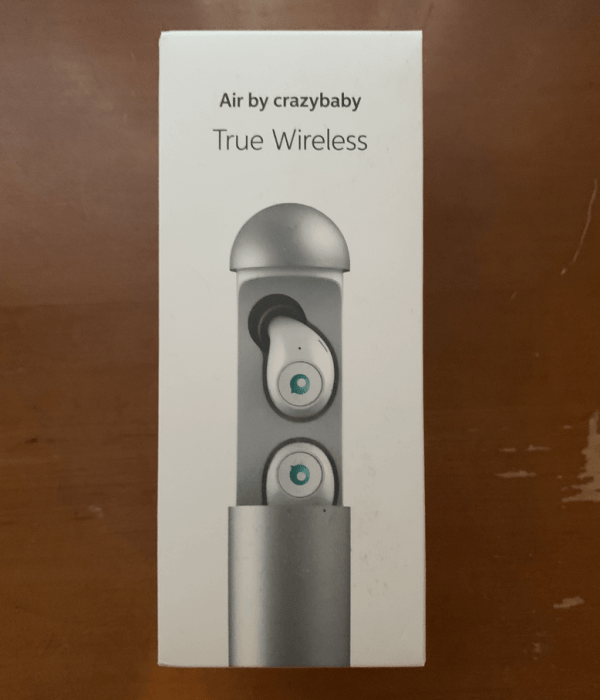 The first thing I want to look at is the technology that goes into Crazybaby. As a wireless pair of earbuds they're more advance than their wired counterparts, but what do I think about all the other technology that has gone into them in an attempt to make them stand out?
Starting, It's a wireless headphone that uses carbon nanotube technology. A thin and small material that the company claims helps improve the overall experience for the user. It's not a feature that I can say will be noticed much on its own, but the overall air to the product can't be ignored.
Crazybaby Air is equipped with CVC 8th noise cancellation technology. The ability to minimize external sounds is a feature I find important in any earbuds, wireless or otherwise. I find it works decently well and keeps noises at about the level of a noisy restaurant down to a minimum.
There are other small features and parts that go into the Crazybaby Air that I will touch upon in the rest of the article. However, the noise minimizing has been the one I have gotten the most use out of so far.
Design
There is a lot to look at with the design of a pair of earbuds. They're small, so how they look doesn't matter too much to me. Instead, I care a lot about how they feel when being worn and how well they stand up against the basic wear-down that is to be expected from prolonged usage.
The main demographic I've found for the Crazybaby Air earbuds appears to be fitness enthusiasts. People that are out a lot, are constantly on the move and want a pair of earbuds to help keep their attention on whatever task is at hand.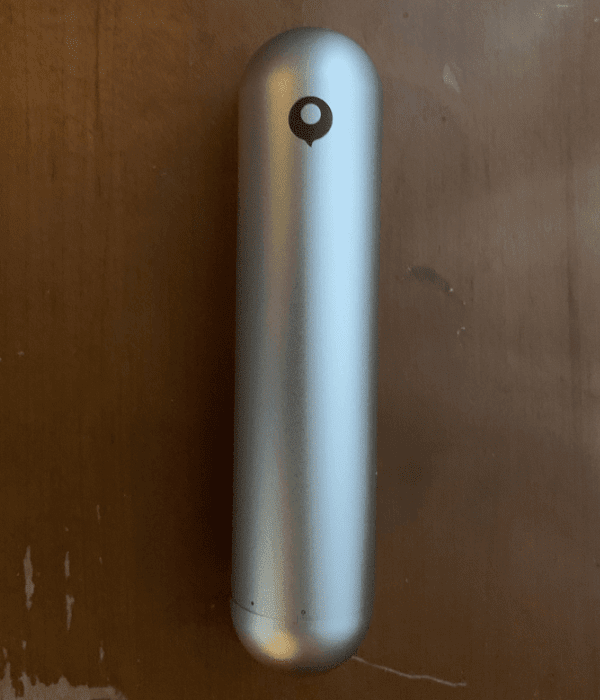 The Crazybaby Air comes with Bluetooth 4.2 technology, one of the better options for audio when using Bluetooth technology. This means the Air headphones can produce high-quality audio during numerous activities. This includes in gyms, on a bus, outdoors, or nearly anywhere else.
Without the worry of tangling wires, it's easier to have a full range of motion. This isn't just limited to the Crazybaby Air and is the main reason I love wireless earbuds so much. You don't notice how much the wires get in the way and how often they get tangled until you go a week without that ever being an issue.
The Crazybaby Air claims to come with a decent amount of resistance and durability. I haven't been able to test the full extent of it myself, but the Air headphone is meant water-resistant, rated IPX6, and sweatproof.

Other Features
Looking back at the technology that has gone into the features of the Crazybaby Air, the company has integrated both a carbon Nanotube Diaphragm and a CSR chip into the earpiece. The result is a 5.2 mm customized speaker driver that delivers a decent experience that I never had drop once.
One feature of the Crazybaby Air that I didn't get to touch much myself was the Virtual Reality port. When it does get used though, it allows wearers to seamlessly connect to a VR headset via Bluetooth. While active, the CSR aims to deliver True Wireless Stereo sound without ambient noise interference.
Whether it's pocket performance, radiofrequency range, or device connection safety, the Crazybaby Air comes with a collection of good to fantastic qualities. I've felt nothing that is lacking in terms of the basic needs I want to be covered.
One last thing I feel I should cover here. The Crazybaby has increased its data transmission speed by compared to its previous makes2.5 times. It's hard to gauge this without the original comparison, but as far as my experience with the data has been there is little that interferes with it.
Compatibility
The compatibility of a set of earbuds is the do-or-die moment. It doesn't matter how great they are or how many features they have if they won't work for your devices. Thankfully, not many will be missing out this time.
The Air by Crazybaby is both iOS and Android compatible. They are also a set of headphones powered by Bluetooth. That means it can connect to the full suite of digital personal assistants.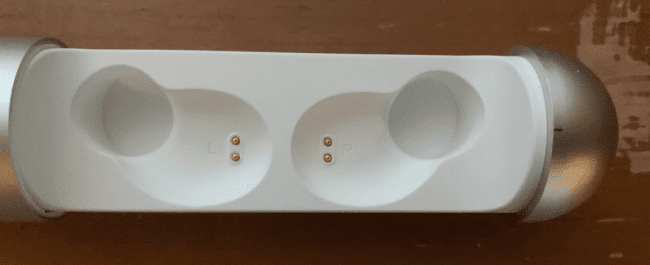 Some of the options available are Google Assist, Apple's Siri, and a few other smaller assistant applications. I've never been a big fan of assistant applications, and I know others feel the same. Thankfully, it's a fully optional thing to use with the Crazybaby Air.
Whether you want to play games, stream movies, or connect to a virtual reality headset, the Air headphones connect to any Bluetooth-enabled device. The reliability of the connection on the few occasions I've used it for anything other than my iOS phone has proven to be effective. Some other users claim to have issues with this, but I've not experienced any in my first few weeks.
Pros And Cons
With everything I've talked about so far, I think it's a good idea to line up the pros and the cons that the Crazybaby Air Earbuds offer. I want to allow the most informed choices possible to be made, so I'll be giving what I think are the biggest things for and against it.
Pros
True Wireless Stereo
Secure Comfortable Fit
Bluetooth 4.2
On-the-go Charging Pod
Water-Resistant
CVC 8th Noise Isolation
Cons
Less Charge Than Many Competitors
The charger is Awkwardly Shaped
Final Thoughts
I've found plenty to like about the Crazybaby Air earbuds. They tick all the boxes I ask for out of a pair of wireless earbuds. They're comfortable to keep in over a few hours, the sound quality is decent, they don't have any obtrusive features, and the battery might not be the best but it gets the job done.
The case might be a little big and a little awkward compared to others on the market, but it's not a monster by any means. I simply have trouble keeping it secure in my pocket and have to instead keep it in other safe locations like a bag, which does mean it's not easy to just pop the earbuds in and out.
Overall though, these are small issues in a sea of quality. I would recommend the Crazybaby Air earbuds to anyone that is looking to get their first real pair of wireless earbuds.
They're not the most expensive option out there but still aren't the cheapest. That's a drawback of all wireless earbuds though, the cost. I think it's worth it, though, and plenty of others will agree with me after they get their first taste of what wireless headphones are capable of.
PROS
True Wireless Stereo
Secure Comfortable Fit
Bluetooth 4.2
On-the-go Charging Pod
Water Resistant
CVC 8th Noise Isolation
CONS
Less Charge Than Many Competitors
The charger is Awkwardly Shaped