RhinoWolf 2.0 Travel System Preview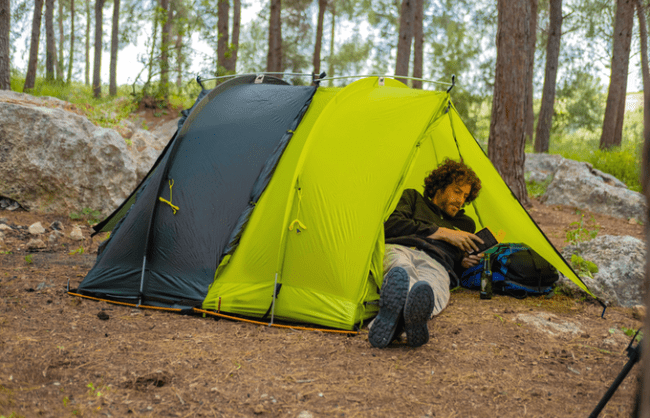 15
The company that brought you Rhinowolf tents is at it again with RhinoWolf 2.0.  RhinoWolf 2.0 is an ultra compact travel system with a unique trick.  The tents come provided with an air mattress and sleeping bag all rolled up into a single small bag for the ultimate in compact travel. The unique trick?  Well, these single man tents can be chained together to create as large a tent as you desire.
While the Rainwolf 2.0 is a neat idea, a modular all in one tent that can be combined with other units to make a larger tent, in my research I found way too many common problems that several users had.
For one, the tent is not waterproof in the slightest. One review I found left the tent outside during a light shower and came back to find a puddle of water right in the middle of the sleeping area.
Another problem comes in the fact that the sleeping "bag" isn't a bag at all. It's more like a quilt that zips over the thin air mat, which would not keep you as warm as a traditional sleeping bag would.
For these reasons, as well as a few others, I would not recommend picking up the RhinoWolf 2.0 for your next camping trip. However, if you're still interested or want to wait for the flaws to be addressed in a 3.0 model, the Rhino Wolf is available for purchase through the official website. Though, at the time I am writing this, it doesn't look like they have any in stock.
PROS
Ultra Compact
All-in-One Travel Solution
Quick simple setup
Chainable