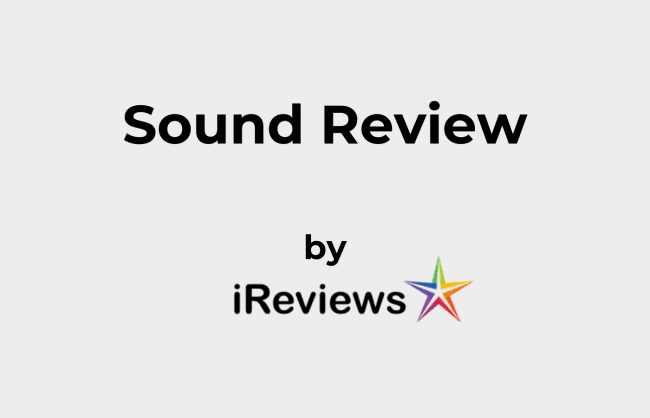 Describing "innovation that creates a new market and value network," Harvard Business Professor Clayton M. Christenson, back in 1995, coined the term, "disruptive technology." Seattle-based Human Inc. has just created the world's first comfortable pair of smart headphones. With features that include biometric monitoring, language translation, and touch command, Human's Sound fits perfectly in the category of "disruptive technology". These are no ordinary headphones. They are the future of how you hear, share and connect with your world.
Referencing the problems with earplugs, Joe Dieter, co-Founder of Human, said: "For decades we've been wedging little plastic pieces into our ear canals – this is a step toward a more natural design – to a more fully, protected sound." Sound, in its prototype phase, has reached approximately $412,000 in back from its Indiegogo campaign surpassing its $150,000 goal by 274%. As co-Founder, Benjamin Willis so eloquently said, "this is the new era of human-empowering technology."
Inspired by the human body and compatible with iOS/Android, Sound has a touch control system (Capacitive Touch) that comes with a growing list of multi-functional software applications. Seamlessly bridging the gap between software and device, Sound offers six modes to its users: Fade, Amplify, Social, Speak, Active, and Sleep. The magic is in Sound's groundbreaking user modes and is the reason it's considered a "piece of audio innovation."
Social Mode:
The Social mode allows users to share audio with other Sound users in real-time. Without splitting headphones or sending links, social mode searches for other sound listeners, via its user-friendly app. You can either accept or deny requests from other users making your listening a shared experience or personalized one – your choice.
Fade:
Fade, whether you're in a crowded subway or working out in the local gym, uses ambient noise control. You control whether or not you want to block out your external environment or welcome it. We've all had to pull out our earbuds to answer someone's question or to hear an intercom message on the train back from work. Sound's Fade lets you handle that situation with grace. You can adjust the audio volume without losing the connection to the world around you. Fade ensures that you hear your workout partner ask for a spot without compromising your personalized music listening experience.
Amplify:
Also called the Loudspeaker Mode, users can easily transform their Sound headphones into a Bose-like sound system. By putting the two earphones together, Sound turns into a min-concert. Sound's two high-decibel drivers and reverb chamber is the technology responsible for turning your headphones into an instant-D.J. Added bonus: by using both amplify and social modes simultaneously, users are able to connect multiple Sound units to the same audio source. Throwing a house party? Just tell your friends to bring over their Sound headphones and use them as speakers in other parts of the house – all connected to the same audio source.
Now onto the additional features that are the talk of the town; and at the current moment, only available to a limited number of beta testers.
Speak Mode:
Supporting up to eight different languages, Sound comes with its own bilingual conversation language translation mode. This is a live-time feature allowing users to communicate with other Sound users that speak a different language. Imagine that? Perfect for the Magellan's out there traveling to tech-friendly spots throughout the world.
Active:
According to co-Founder Willis, "In and around the ear is one of the strongest pulses in the human body." The active mode uses biometric monitoring to give its users accurate stats, in live-time, on your physical activity and health. Your headphones can easily transition from iTunes playlists to personal fitness trainer with just a simple mode switch.
Sleep:
Who would've imagined headphones that actually care about your sleep? Sound's Rest Smart mode creates noise-isolating rhythms and tracks your deep REM sleep cycles. Concerned about the battery life? Rest Smart runs in low-power mode protecting your 12 + hours of battery life.
Like most breakthrough technology, its launch usually means a step towards solving an existing problem. In this case, Human's Sound is a harmonious technology that integrates music, health, languages, etc. in the most social way possible. From its touch-control system to its six innovative modes, Sound can only be described as disruptive technology leading the pack in the new era of human-empowering technology.
PROS
Bluetooth 4.0 and Wi-Fi Connectivity
Touch Command (Play, Pause, Volume, Track, Features, Phone)
Six Modes (Social, Fade, Amplify, Active, Speak, Sleep)
4 Sizes
All-Day Battery (12 + hour on one charge)
On/Off Connect
CONS
Prototype: (3 of 6 modes still in production)
Prototype:Available July 2017