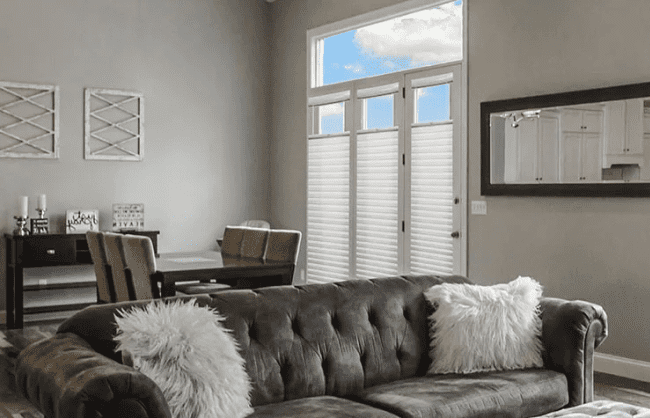 Some blinds are just frustrating to deal with, right? And they really shouldn't be! They just exist to dim the light coming from the windows, but more than a few times I've fumbled with the cord lift system or ended up full on breaking the flimsy plastic holding them together.
Better technology exists, and Select Blinds is a company that uses that better technology to provide a much easier and less frustrating experience. In this review I will go over the basics of Select Blinds, what they do and sell, as well as the company's online presence, to help you decide if you want to upgrade the blinds in your home to Select Blinds.
PROS
Cordless option available for most blinds
High quality
Blinds can be motorized
CONS
Website can be frustrating to use
BOTTOMLINE
Select Blinds produces high quality blinds that look great and are easy to use. Individuals who have struggled with difficult blinds in the past should find a lot to love about Select Blinds.
Features
Easy lift system
Cordless and child friendly
Lots of styles and variety
Samples available
Motorized blinds available
What Is Select Blinds?
Select Blinds is a web based company that sells custom and high quality blinds for windows that you can install yourself. They offer a wide range of styles, colors, and blind types to make sure that what you're getting is exactly what you need.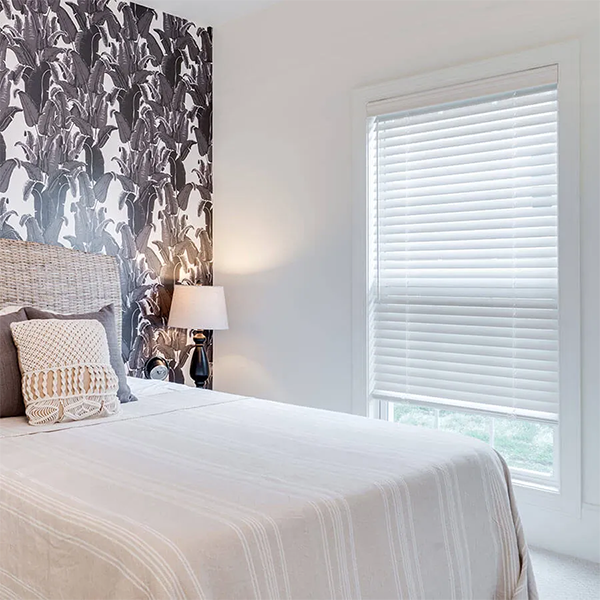 Select Blinds is different from other similar brands in that they put ease of use and accessibility at the top of their priorities list, making it easy for anyone to get the right product they need. The company is 100% online so there's no need to go to a retail store and try to remember or write down your window dimensions.
Features
I know that I've definitely had some issues in getting a set of blinds to go up and down when I need them to. The cord is super unreliable and even dangerous, to the point where the federal government had to step in and put regulations on them.
Luckily, Select Blinds addresses this issue as most models have a cordless design option with an easy lift system to adjust them to your liking. This is ideal for homes with young children since most accidents, and even fatalities, caused by corded blinds involve kids.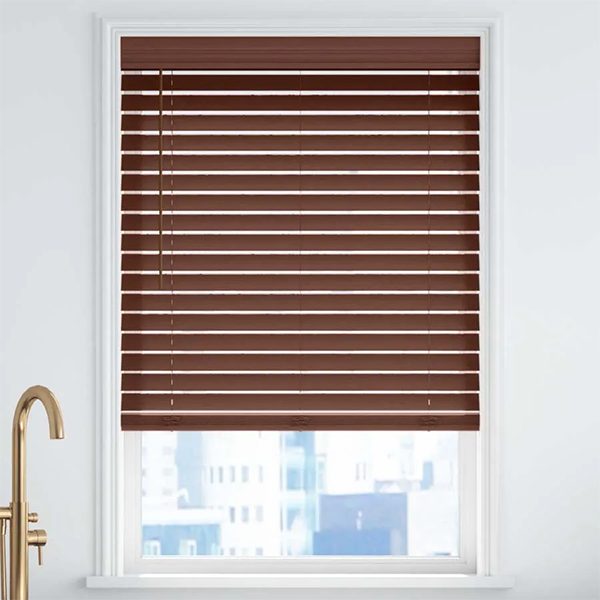 The easy lift system makes it so you don't have to keep fumbling around with annoying cords, simply lift or lower the blinds from the bottom to your desired height.
The brand also offers motorized electronic blinds that can be adjusted with a remote or a smart home device like Google Home or Amazon Echo. This way you can adjust your blinds with just your voice and truly live in the home of the future.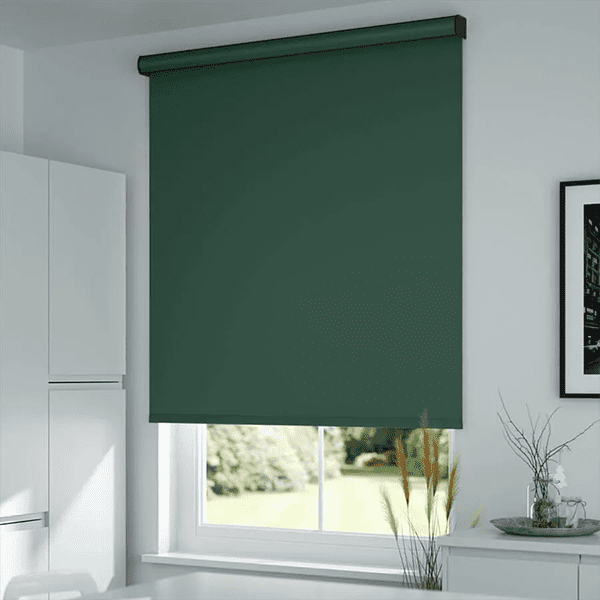 Select Blinds has a lot of cosmetic options to choose from, so many that it can be kind of overwhelming. Luckily, the company also offers samples of the materials used to make the blinds, so you can see how well the color or material will look with your home decor before committing to a full set.
How Can You Use Select Blinds? / Who Is This For?
Select Blinds are used like any other set of blinds, though the easy lift and motorized options make them far easier to operate than other brands. Once installed, you can adjust them via a cord, wand, remote, or by simply lifting them.
The brand is best for homeowners who want the blind buying and installing experience to be simple and streamlined. The cordless option makes this perfect for families with young children so that you don't have to worry about them being injured by the cords.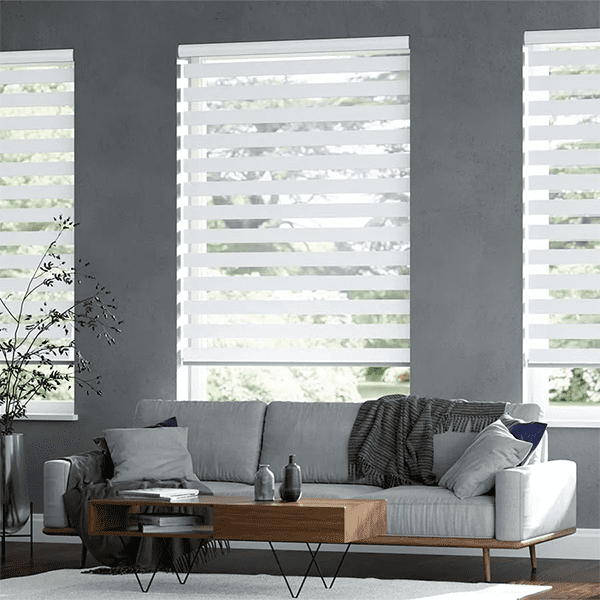 I feel that Select Blinds could also greatly benefit older and disabled individuals, especially with the easy lift and cordless design. Getting motorized blinds would be even better for these individuals, since they won't have to get up to adjust their blinds.
Web Infrastructure / Branding
I really like the SelectBlinds website, though it does have a few very common issues. For starters, there is a promotional pop up that appears upon entering the site. This has become a very common trend amongst online stores and websites, but I still have to list it as a negative everytime I see it, because I frankly find it very annoying.
Other than looking a little cluttered and overall dense with content, everything on the site has a nice layout and all links I tested worked and went to where they were supposed to go. I really like how there's so many options to browse for the exact kind of blinds you're interested in.
For example, if you're not sure what type of blinds you want, but you're sure that you want a specific color, the Shop By Color tab lets you select a color and view all the different types of blinds and curtains in that color. You can also browse for specific features like blackout curtains, motorized blinds, and insulated blinds.
Branding for Select Blinds is fairly minimal, but a company that produces a specific piece of home decor like this doesn't really have to go overboard on their image in my opinion. Select Blinds has just enough color and uniqueness in their marketing materials to stand out, though I do wish they had something to stand out just a little more.
Should You Buy It
If you're looking to outfit your home with blinds that aren't going to be too expensive or frustrating to use, then I would highly recommend Select Blinds. Pretty much all the models look great and the company offers so many different options that you're sure to find something that fits your home.
If you're buying blinds for a disabled loved one or you are disabled yourself, I would recommend Select Blinds even more for the motorized and smart home options.
Where to Buy
Select Blinds are available for purchase exclusively through the official website. I recommend hitting up the Sale tab first to see if you can get what you are looking for at a cheaper price.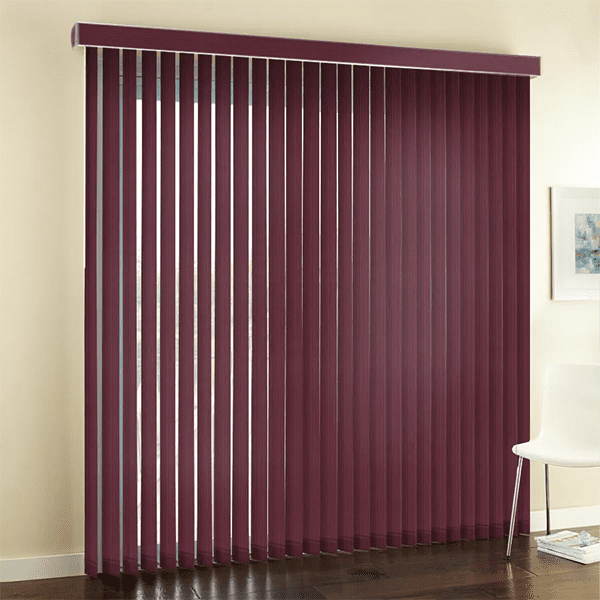 Competition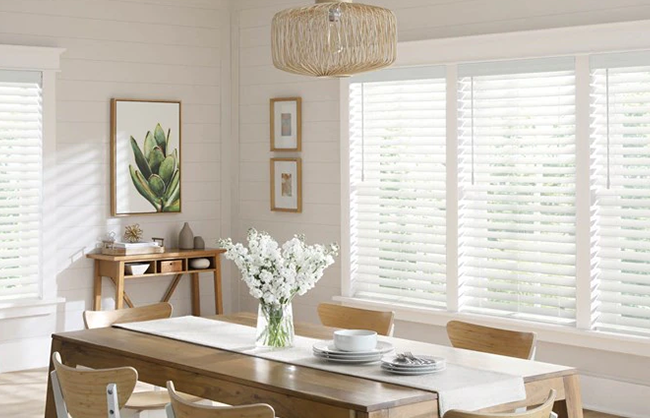 Blinds.com is another site that you can use to set your home up with a new set of blinds. This brand also sells shutters, shades, and curtains, all just slightly cheaper than those offered from Select Blinds. Variety and customization is a big strength with Blinds.com as you can get blinds in pretty much any color and material type you want.
One downside though is that Blinds.com does not offer any sort of motorization or smart home integration with their products. For this reason, if you want your blinds to do a little bit more than normal blinds, I would still recommend Select Blinds.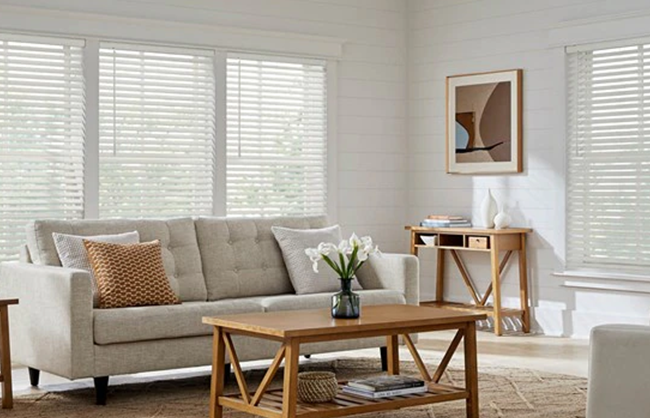 American Blinds also produces blinds, curtains, and shades all sold from a very slick looking website. These blinds however are more expensive than both previous examples, with the standard faux wood blinds going for about $60.
Motorization and automation is also not provided by this company so if you really want to control your blinds with your voice, Select Blinds is still the way to go. Despite these minor flaws, the blinds themselves are of the utmost quality and are sure to catch the eyes of anyone taking a look at your home.
Final Thoughts
Select Blinds is easily one of the best options you can go with when choosing where to get a new set of blinds or curtains from. The blinds themselves are easy to set up, intuitive to use, and of the utmost quality.
Overall, I would recommend Select Blinds to anyone looking to upgrade the blinds they currently have in their home.
Resources and Further Reading