Select Home Warranty Review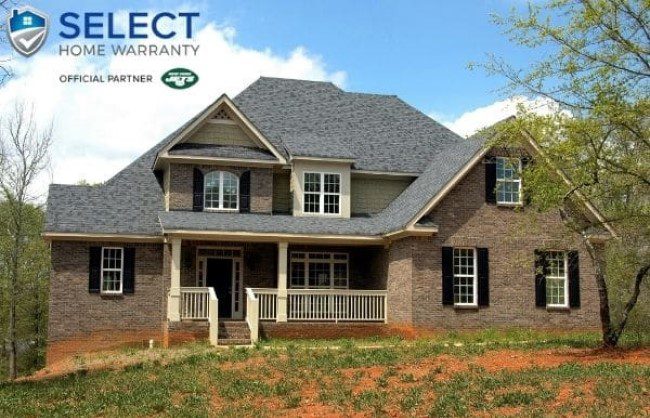 What is Select Home Warranty?
A home warranty gives you protection against things that you cannot control. When a problem arises, you simply contact the company and complete a claim form. While a warranty won't cover everything in your home, it should cover both your appliances and any systems. Select Home Warranty is one of the best options for those who want a convenient way to file claims. Not only do they partner with local contractors, but they let you file claims at any time of the day or night. You also get solid customer service that is helpful if you aren't sure how the service works.
Thanks to the three available plans, Select Home Warranty helps you pick one that covers everything you need. The top two plans can cover any unexpected bills that you find after buying your new home.
In our Select Home Warranty review, we'll go over the features of all three plans to help you choose the right one. You'll also learn the pros and cons of this warranty and where to go to buy a warranty online.
By the end of our Select Home Warranty, you will know why so many like this company.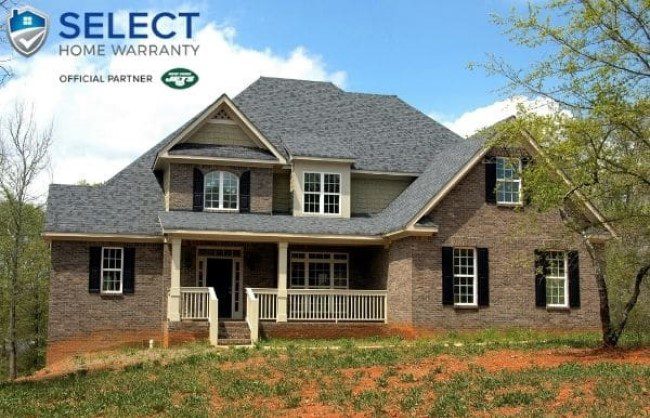 PROS
Offers three levels of plans at different prices
Covers most brands of appliance and home systems
Finds and partners you with professional contractors
Lets you easily file warranty claims online
Gives you a discount for an annual plan
CONS
No coverage in Nevada, Washington, New York and Wisconsin
May offer replacement costs that are lower than you expected
Very outspoken about customer complaints online
BOTTOMLINE
Select Home Warranty offers three different plans along with the chance to add multiple optional services. They can cover the replacement of certain products or pay for your repairs.
Product Features
Plans: Three; Gold, Bronze, Platinum
Prices: Around $650/year, $50/month
Waiting Period: 30 days
Plan Exclusions: No coverage in four states: Nevada, Wisconsin, New York, Washington
Repair Guarantee: 90 days
Discounts: Around holidays and with annual plans
Select Home Warranty Plans
Select Home Warranty offers three plans that let you choose one based on what you want to spend and what you need covered.
The first is the Gold Care Plan. This is the cheapest plan because it only covers your air conditioner or another cooling system that you have along with your heating system. You also get coverage for your water heater and ductwork as well as your plumbing and electrical systems.
With the Bronze Care Plan, Select Home Warranty will offer coverage for your washer and dryer. You can file a claim for a broken garbage disposal or dishwasher. The plan covers other types of kitchen appliances, including your refrigerator, stove, oven and built-in microwave.
If you want the ultimate in protection, go with the Platinum Care Plan. Not only does this combine the coverage offered by the two other plans, but it adds extra coverage for your ceiling fans and garage door opener. This plan also covers plumbing stoppages.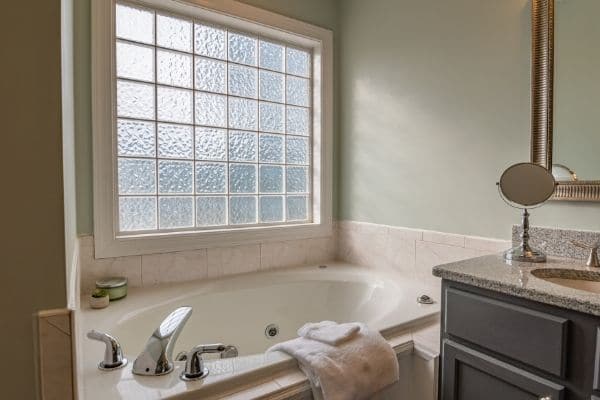 Select Home Warranty covers plumbing stoppages through their Platinum Care Plan.
How to Become a Select Home Warranty Customer
If you're interested in getting a quote from Select Home Warranty, you can fill out a short form on their website and get a free quote in minutes.
Select Home Warranty will then show you the three plans and what they include along with the price that you pay.
You can choose a monthly option and add a credit card that the company will charge each month. If you choose the annual option, Select Home Warranty will charge you for the full year when you become a customer. This allows you to get two extra months of protection for free.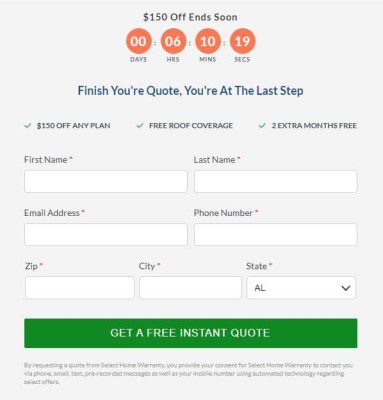 Select Home Warranty asks just a few questions before giving you a free quote.
How Much Do Plans Cost?
The cost of a Select Home Warranty plan depends on where you live and the plan you want.
Select Home Warranty lets you compare both the annual and monthly costs of each plan.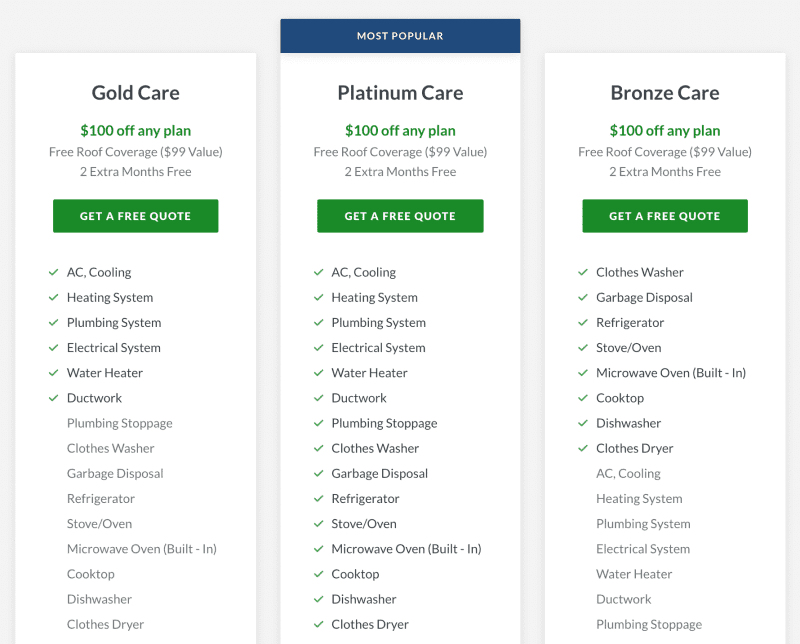 Are There Any Optional Services?
On top of offering three standard plans, Select Home Warranty also offers optional services that you can add to your plan. Those optional services include:
Central vacuum systems
Lawn sprinkler systems
Swimming pools
Septic systems
Spas
Separate freezers
Well pumps
Sump pumps
Select Home Warranty can also cover your roof. Keep in mind that you need to add this option to your plan before or after becoming a customer. Though the company doesn't charge for this service, it requires that you ask for it. You can file a claim as soon as you see your roof leaking and have a contractor inspect your roof.
Whether you choose an annual or monthly plan, you need to pay a small amount to cover the optional services that you want. This ranges from $3.33 to $5.83 per month. The cost of covering a pool is the most expensive at $8.33 per month. If you buy an annual plan, you can add one or more optional services to your plan later. Select Home Warranty will charge your card for the amount that you owe minus any months that already passed. For example, you had two months of service and decide to add a central vacuum system. The company will charge you $33.30 for this coverage.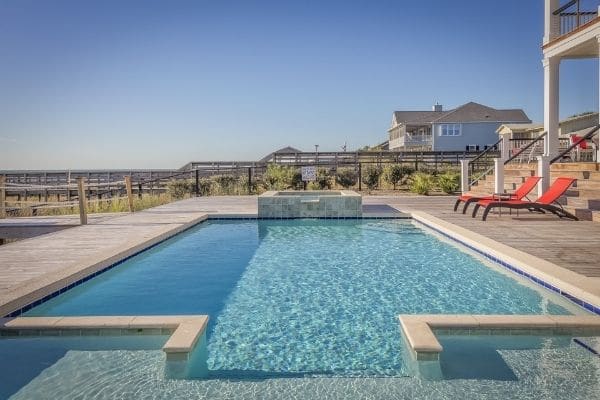 You can easily add coverage for any type of swimming pool, too.
How Can You Use Select Home Warranty?
Using Select Home Warranty is easy. When you sign up, you select your plan and any optional services that you want. The company asks you to include your payment information, which it will use to charge you per month or for the entire year. You need to wait a minimum of 30 days before filing a claim. This ensures that you don't have a broken appliance and immediately file a claim before canceling your plan. Select Home Warranty will email you when the waiting period ends to let you know that you can now file.
To file a claim, simply visit the submit a claim page. You need to fill out boxes with your name, phone number, home address and email address. The page also asks for the date that the problem started and your policy number. You need to list the system or appliance and the brand. Select Home Warranty wants to know what you noticed and if you had any previous problems. You can also list the model number and age of the unit if you have that information. Select Home Warranty will find a contractor who can handle your issue and help you make an appointment. As long as you have a plan that covers the problem, the contractor can fix it.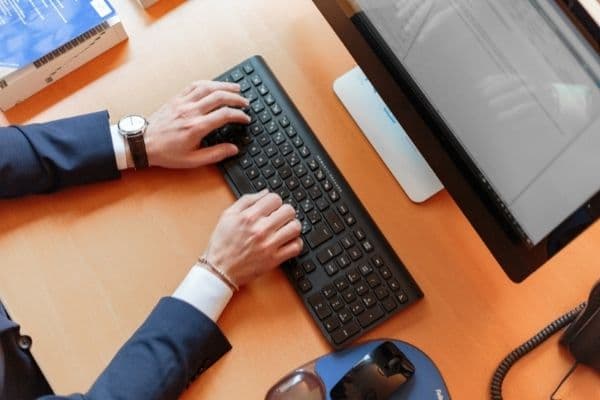 Sign up for Select Home Warranty wherever you have access to the internet.
Where Can You Use Select Home Warranty?
As a Select Home Warranty customer, you can use your plan on any type of home that you own. Most use it to cover their primary residence, which is where they live full time. You may want to add coverage to protect your second home or vacation home. If you're a landlord, you need to contact the company and make sure that your coverage extends to your renters. This can help you easily afford the appliances that your tenants need. Though most sign up for a warranty when they buy a new house, you have the right to sign up long after buying your home.
Another thing to keep in mind is that Select Home Warranty allows you to file a claim for a problem that you see while you're at home or if you're away. Let's say that you're at work and get a call from your spouse that the refrigerator is running hot. You can use your login information to submit a claim online. The company also lets you file a claim from your phone or any other device with internet access. You may want to call Select Home Warranty and ask for help filing a claim online, too.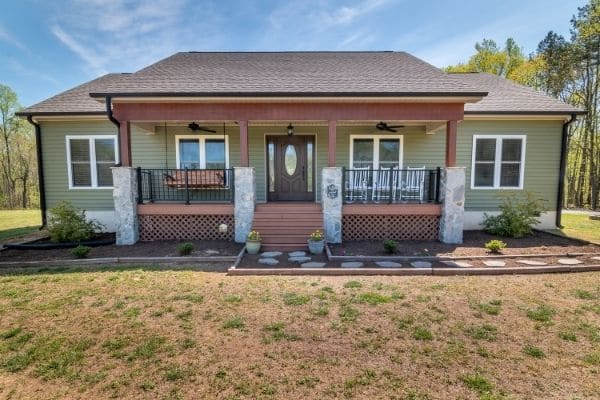 Get protection for any type of home through Select Home Warranty.
Who's This For?
Select Home Warranty is a good choice for anyone who wants more protection for their home. When you get a mortgage, you need an insurance policy that covers most types of damage as well as injuries that people suffer on your property.
A home warranty plan from Select Home Warranty gives you more protection beyond what you get from a basic home insurance policy. It also goes beyond any insurance offered by your mortgage company. This is a good plan for many people, including:
People who recently bought a home and want to keep their costs low.
Current owners who worry about covering the cost of repairs in the future.
Those who want a home warranty and don't mind waiting 30 days to file a claim.
Landlords who own rental homes and want to give their tenants more protection.
Shoppers who like the idea of a home warranty but want to add some optional services.
Anyone who owns a home and plans to put it on the market who also wants to get more potential buyers.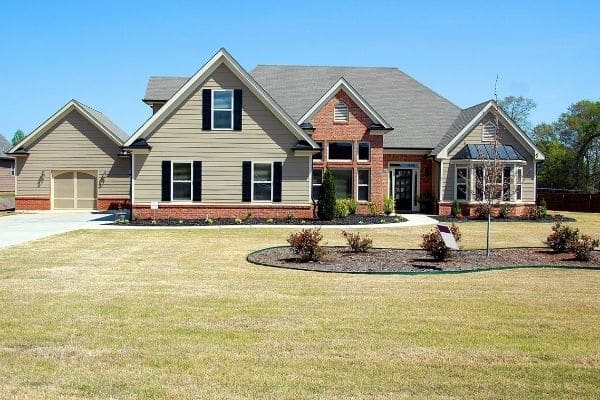 Anyone who owns or wants to buy a home can benefit from a Select Home Warranty plan.
Who Would Benefit from Select Home Warranty?
Home sellers would also benefit from Select Home Warranty. Sellers who sell their homes with an intact warranty receive higher offers and close faster than those who do not. You can transfer the name on your Select Home Warranty to the new owners and let them file claims without going through a waiting period.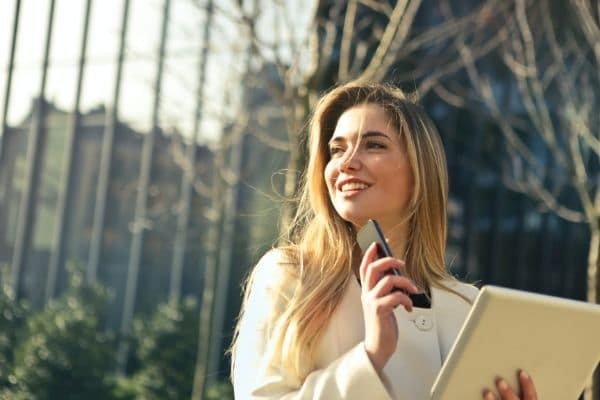 Your real estate agent can market your home warranty when selling your property to get bigger offers.
Benefits of Select Home Warranty for Home Buyers
Shopping for a new home is one of the most exciting moments of your life. You have the chance to create a wishlist of everything that you want and look for homes that meet your needs. Between the costs you pay for the new home and the money you spend on furniture and decorations, you may not have enough left over to buy new appliances or cover the repairs that your home needs. Select Home Warranty offers many benefits for new home buyers and those shopping for a home, including:
You'll know within a few days if a contractor can repair your items.
The large network of professional contractors will ensure that you find someone who is familiar with the brands and products you have.
Select Home Warranty lets you pick and choose from local contractors to find someone you can trust.
Payment plans are available if you cannot afford the costs that rise above what your plan will cover.
You can easily cover any appliances or systems that the seller included if they do not work as well as you expected.
The service call fee that the contractor charges is affordable and as low as $60.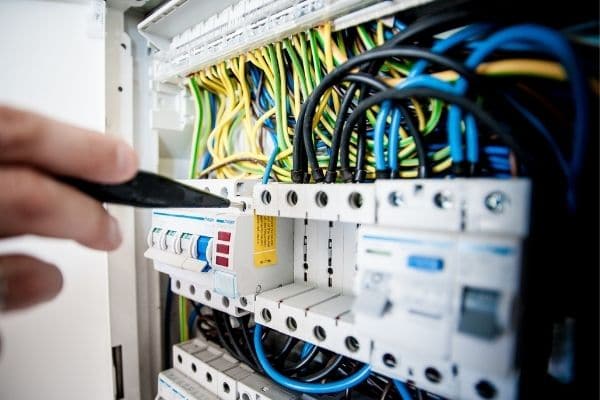 You can pay as little as $60 for an appointment with a licensed electrician through your plan.
Benefits of Select Home Warranty When Selling a Home
Whether you need to move for work or just want more space, you need to put your home on the market and find a buyer. When the market is hot, you might get offers high above your asking price and see a bidding war break out over your home. During downtimes, it can take months or longer for anyone to make an offer, which might be much less than what you wanted. Select Home Warranty can help you get your home sold and benefit you in many ways, including:
Get a faster sale: A recent study found that homes with a good warranty sold up to 50% times faster than homes without a warranty did.
Receive higher offers: Your real estate agent will help you decide on a sale price based on comps, which refer to the prices on similar houses in your area. When you add a home warranty, you can increase your offers by 3% or more and get higher offers than you expected.
Appeal to more buyers: A home warranty can also make your home more appealing to a larger pool of prospective buyers. Roughly 80% of all buyers claim that they prefer looking at homes with a good warranty.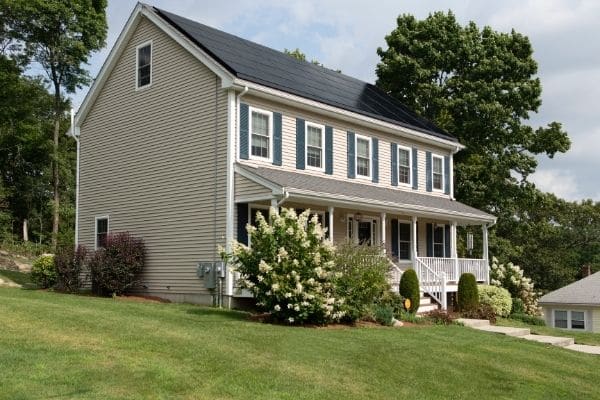 You might have a better chance of getting the price that you want for your home with a Select Home Warranty plan.
Does Select Home Warranty Have Any Coverage Exclusions?
Select Home Warranty has different exclusions that determine what your plan will and will not cover. To file a claim, you must state that the product was in working condition and showed no signs of problems before you became a customer. If you have a refrigerator that runs hot and then sign up for a plan, your warranty will not cover the appliance. You do not need to show that the item was in working condition, but the company may refuse to pay for a repair based on what the contractor finds. The contractor may claim that your appliance showed signs that it didn't work when they arrived. Other exclusions include:
Tankless water heaters
Solar water heaters
Humidifiers
Window air conditioners
Wall air conditioners
Water softeners
Geothermal heat pumps
We recommend that you look at the fine print when you buy a warranty from Select Home Warranty. This lets you see all of the exclusions and make sure that your warranty covers your appliances. The company gives you the right to view your contract and read the fine print before you pay. You can use our reviews of other warranty services to see if a different company will cover more of your needs.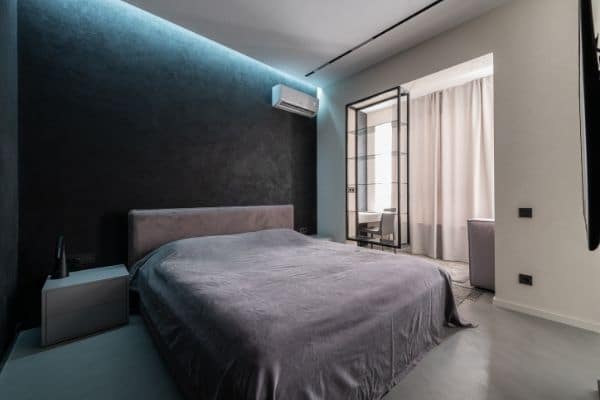 Select Home Warranty will not cover window or wall AC units.
Should You Buy It?
We compiled a list of the pros of choosing Select Home Warranty and using one of their plans, which you'll find below.
Pros to Consider
Free Leak Roof Coverage
Signing up with Select Home Warranty lets you get coverage for your roof. A small leak can become a big problem when left alone. Not only can the water cause significant damage to your roof, but it can also tear through the roof and damage both your walls and ceiling.
Select Home Warranty lets you request a roofer who will examine the roof and decide what to do next. You need to add this free service to your plan to qualify.
Repair Guarantee
Have you ever hired a contractor before who did subpar work and left you with a repair that didn't work? Select Home Warranty offers a repair guarantee designed to protect your money. No matter which contractor you choose, your plan comes with this guarantee as long as you work with a contractor from the Select Home Warranty network.
Select Home Warranty takes the guesswork out of finding the right contractor. The company has a network filled with professionals who have years of experience. They can not only find the closest contractors to you but find those who have a good reputation.
If you aren't happy with the work for any reason, you have up to 90 days to file a complaint, which is nearly three months. This might lead to a new contractor coming out to repair the previous fix or the company paying for a complete replacement of your broken item.
No Transfer Fees
While a home warranty offers lots of protection, you might wonder what happens if you move. As the warranty is for your home address, you cannot use the same warranty to cover your new home. Select Home Warranty offers a transfer option that you can use when selling your home.
You can advertise the warranty to show prospective buyers that they'll get some extra protection. When you find a buyer and accept their offer, you can transfer the warranty into their name. Select Home Warranty does not charge a fee for this service and allows the new warranty to take effect right away.
Free Cancellation
Select Home Warranty gives you 30 days to try your plan and see how it works. You can cancel your plan at any time before the end of this period.
The company will refund the balance on your annual plan when you cancel. If you wait until after this period, you must pay a cancellation fee of $75. Select Home Warranty will deduct this amount from the balance on your account. If you pay by the month, it will charge $75 to your registered card or payment method.
24/7 Support
Do you worry that a problem might pop up when it's nearly impossible to find a contractor? You can make those worries a thing of the past when you choose Select Home Warranty because they are available 24/7. The online portal lets you file a claim and get help as soon as possible.
You can share some simple information about your problem and get in touch with a CS rep who will collect any other information they need before finding a contractor for the job. If you need to speak with someone right away, reps are available 24/7 online through a live chat feature.
Select Home Warranty also allows you to file claims over the phone if you don't have access to the internet.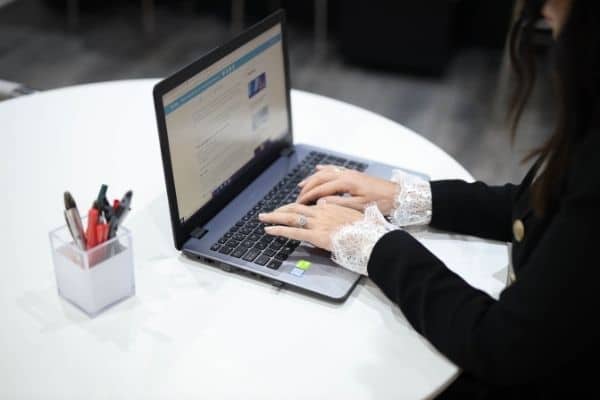 You can easily use your computer to chat with company reps whenever you want.
Fast Repairs
Another benefit of working with Select Home Warranty is that you get fast repairs. In most cases, a contractor will get to your home within two business days. If you file a claim on Monday morning Select Home Warranty will send a contractor by Wednesday or Thursday morning.
The only exception is when you file on a holiday or weekend. This can extend the time that it takes to get a contractor up to four days. Select Home Warranty does not count weekends or holidays in the time that it takes either. If you call on New Year's Day, it may take nearly a week to get someone to your home.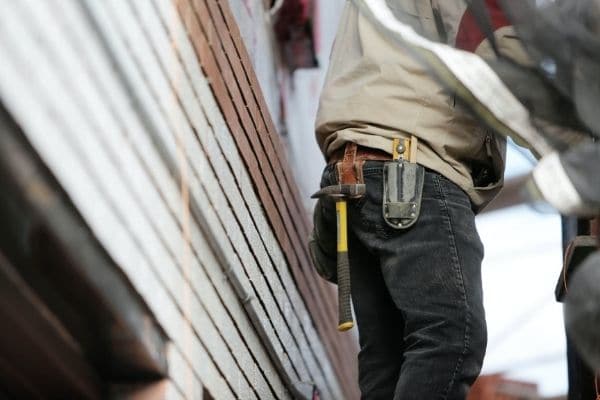 Select Home Warranty tries to ensure that you get help from a professional contractor as soon as possible.
Cons to Consider
After you read through the pros of working with Select Home Warranty, take a look at some of the cons and complaints that we found.
Excludes Some States
One issue that you might have with Select Home Warranty is that the company excludes some states. The states that Select Home Warranty is not available in are:
New York
Washington
Wisconsin
Nevada
Short Period to File
Another issue that you might have when choosing Select Home Warranty is that you have a limited period to file a claim. You have only three days to file a claim as soon as you discover a problem.
For example, if the contractor decides that replacing the item is the best option, it must be done swiftly. Select Home Warranty can deny the claim if they find that the problem is older than three days.
Service Fees
Though Select Home Warranty offers good coverage and free help, it asks you to cover any service fees that contractors charge. In most cases, this comes to around $60 per call.
Additionally, Select Home Warranty will not cover the cost of labor. The cost of labor is usually the most costly portion of most home fixes, so that's important to consider.
Limits
Select Home Warranty has limits that tell you how much money it will pay to cover your repairs in a calendar year. The year starts when you become a customer and ends on the same date the next year.
If you have a Bronze or Gold Care Plan, you get $52 worth of coverage per item per month. This rises to $55 per month per item with the Platinum Care Plan. If you need repairs that go over your maximum limits, you're responsible for paying the difference between the two prices.
You may need to pay more out of pocket to cover your expenses through Select Home Warranty than you expected.
Lack of Coverage
Though Select Home Warranty makes filing a claim easy, it does not guarantee that it will cover all of your claims. One customer stated that the company paid for less than 50% of the claims they filed.
Select Home Warranty can deny your claim for any reason before matching you with a contractor and after your contractor examines the problem.
They can deny your claim because your warranty doesn't cover damage caused by normal wear or tear or because of the appliance brand.
Low Replacement Costs
With a home warranty, a contractor will repair a covered item or determine that you need to replace it. Select Home Warranty may not give you enough money to replace the same item from the same brand.
Furthermore, if an item has to be replaced, Select Home Warranty will only pay you out the depreciated value for the item. So essentially, you will always only receive a fraction of what the item would most likely cost to repair.
Response to Complaints
One thing we noticed was that Select Home Warranty took the time to respond to everyone who filed a complaint through the Better Business Bureau (BBB). While this might sound like a good thing, we found that the company tried to blame the customers whenever possible.
Select Home Warranty would claim that parts were on backorder for months or that the customer didn't follow their directions. You may have some similar problems and find that the company only responds to you online.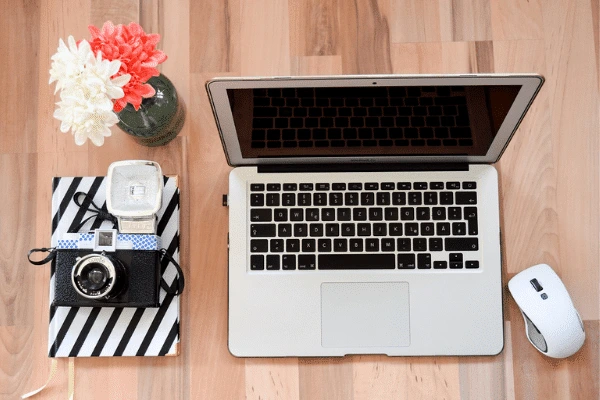 You may find some similar issues after getting a warranty from Select Home Warranty.
Competition
While Select Home Warranty is a good option for most people, it's not your only choice when it comes to a home warranty. We'll take a quick look at some of the other options. Thanks to our detailed reviews, you can get an even better look at those services.
Liberty Home Guard
Liberty Home Guard is one of the most affordable options and a good choice if you don't have much money to spend. No matter when you sign up, you'll find plans that cost only a dollar per day.
The company offers one plan designed for those who want protection for their plumbing and electrical systems along with another plan that protects all of your appliances. You might go with the third plan and get the benefits of both, too.
With a claims department that is open 24/7, you'll have no problem filling a claim and getting a rep to handle your case. Liberty Home Guard works hard to get a contractor to your home in as little as two days. You also have the chance to track your claim online.
First American Home Warranty
Another popular choice is First American Home Warranty, which helps you pick a plan that covers your entire home and anything else that you need. The company has one of the largest networks of professional contractors out of all of its competitors. When you sign up, you decide when you want to make your payments.
First American Home Warranty will charge your card on that date every month. There are also annual plans available. Thanks to the background checks that all contractors go through, you can trust those who work for you. First American Home Warranty can help you save thousands of dollars on home repairs and pair you with contractors working in your city.
America's First Choice Home Club
Turn to America's First Choice Home Club if you want more than just another home warranty. This company partners with other businesses to offer big discounts to members. You do not just become a customer; you become a member. This lets you get security protection for your home at a lower cost from ADT and qualify for discounts at popular online stores.
America's First Choice Home Club also offers the traditional services that you need. Your plan covers the cost of the contractor visit along with any parts they need or labor they charge. Members receive free help with identity theft along with credit report monitoring, too.
American Home Shield
If you want a home warranty that covers items that other plans don't, consider American Home Shield. In addition to plans designed for home systems and appliances, you can add coverage for your electronics. This helps you file a claim if your computer dies or your television stops working.
American Home Shield allows you to combine several plans and get more protection for everything in your home. When you customize your plan, you can pick and choose the coverage that you want and get the price down to one that you can afford. You'll also find 24/7 claims filing and a large network of professional and local contractors.
Choice Home Warranty
You might choose Choice Home Warranty if you want a company with years of experience. This company handled more than four million customer calls since it opened and built its network to include more than 15,000 contractors.
With the free online quote, you can quickly find out how much it will cost to get the coverage that you want. You can also file a claim online or talk to a claims rep over the phone at any time. Choice Home Warranty offers both a Basic Plan and a Total Plan.
You have the option of adding other services, including protection for your spa, swimming pool, central vacuum system, and second refrigerator or freezer.
For more about Choice Home Warranty, check out our full review on it.
Final Verdict
At the end of the day, most home warranty providers have plenty of loopholes to get out of paying you out for claims. So, it's very important that you do your research and make sure getting home warranty makes sense for you.
On paper, Select Home Warranty sounds like a great option. However, there are too many negative experiences to just ignore. However, this is pretty standard when it comes to home warranties.So, be wary when considering your home warranty options!