Tc1200 Pro Flashlight Review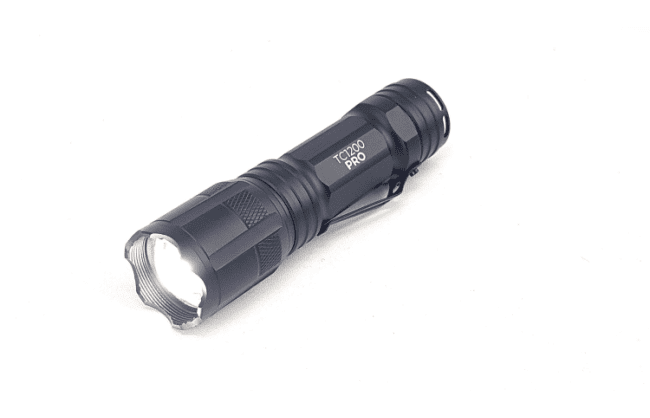 It's hard for flashlights to stand out in this day in age when most people have a perfectly functional one with their phones. It takes a bit more than just being an ok source of light for one to be worth it now, and that's where products like the Tc1200flashlight try to fill a role.
The Tc1200flashlight has five modes and claims to provide up to 25 times more brightness than similar flashlights. All of this while also claiming to be a flashlight with both plenty of accessories and being easy to use can make it sound too good to be true. If it is or isn't is what I want to look at.
My first impression of the Tc1200 flashlight is that it's a device that quickly gives you all the light that you need. You can go up and down your stairs and head outside without worrying about tripping over your feet. First impressions aren't everything though, and I will be going more in-depth on my thoughts throughout this article.
PROS
Produces up to 1,200 lumens of light
Has five brightness and signal modes
Made from durable aircraft-grade aluminum
Easy to use via a tactical switch on the bottom
CONS
Does not always appear as bright as it should
Expensive when compared to similar flashlights
You need to pay extra for faster shipping
Bundle and deal prices are only available online
BOTTOMLINE
With up to 1,200 lumens of brightness and five modes, the Tc1200 is one of the best flashlights for use during an emergency and when you need some extra light. It has a durable aluminum case and is available for a low price online.

iReviews Shopping Assistant
Find the best prices for this and many other products with our chrome extension
What is the Tc1200 Flashlight?
The Tc1200 flashlight is a type of tactical flashlight similar to the ones on a military base. It has a compact design and five modes that attempt to serve a variety of functions.
The flashlight is made from airplane-grade aluminum, and this does make it more durable than most flashlights I've used in the past. In my opinion, this makes it a good flashlight to toss in your bag when camping, or while out on a similar activity.
Powered by Cree LED, the flashlight produces 1,200 lumens, which is more than 20 times what typical flashlights produce. This is as much light as I think anyone will ever need in a flashlight. It's far brighter than any other flashlight I've carried around with me before.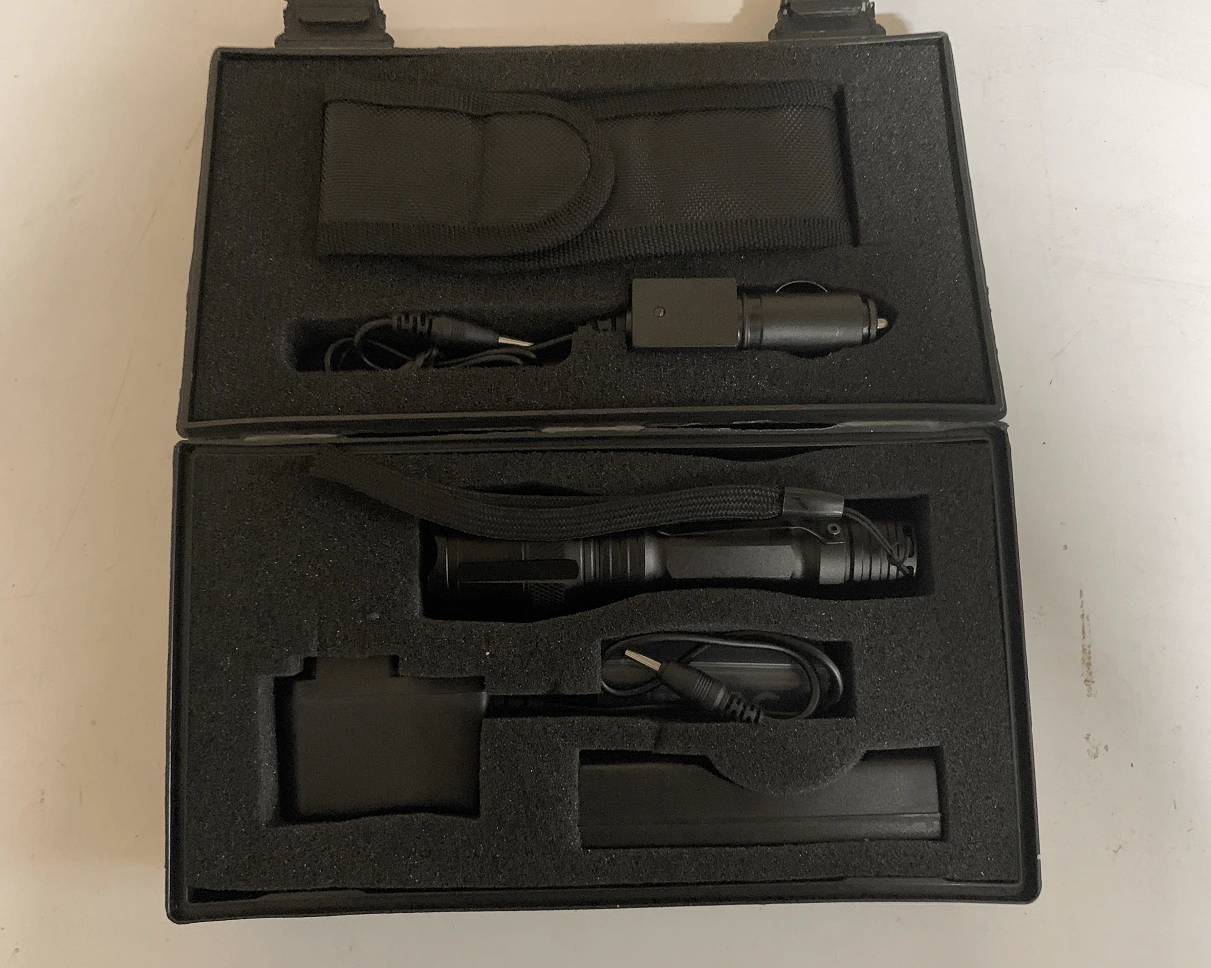 It also comes with built-in overheat protection ro prevent it from getting so hot that the bulb burns out. It even has a zoom for when you need to get a closer look somewhere and a switch that makes turning in on and off easy.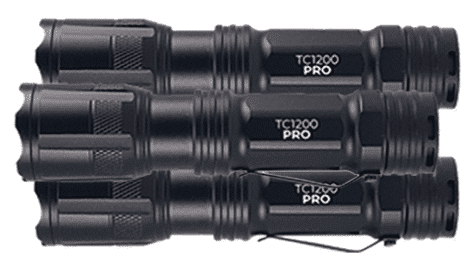 The tactical switch on the Tc1200 flashlight helps you get light in less than a second.
What are the Five Modes?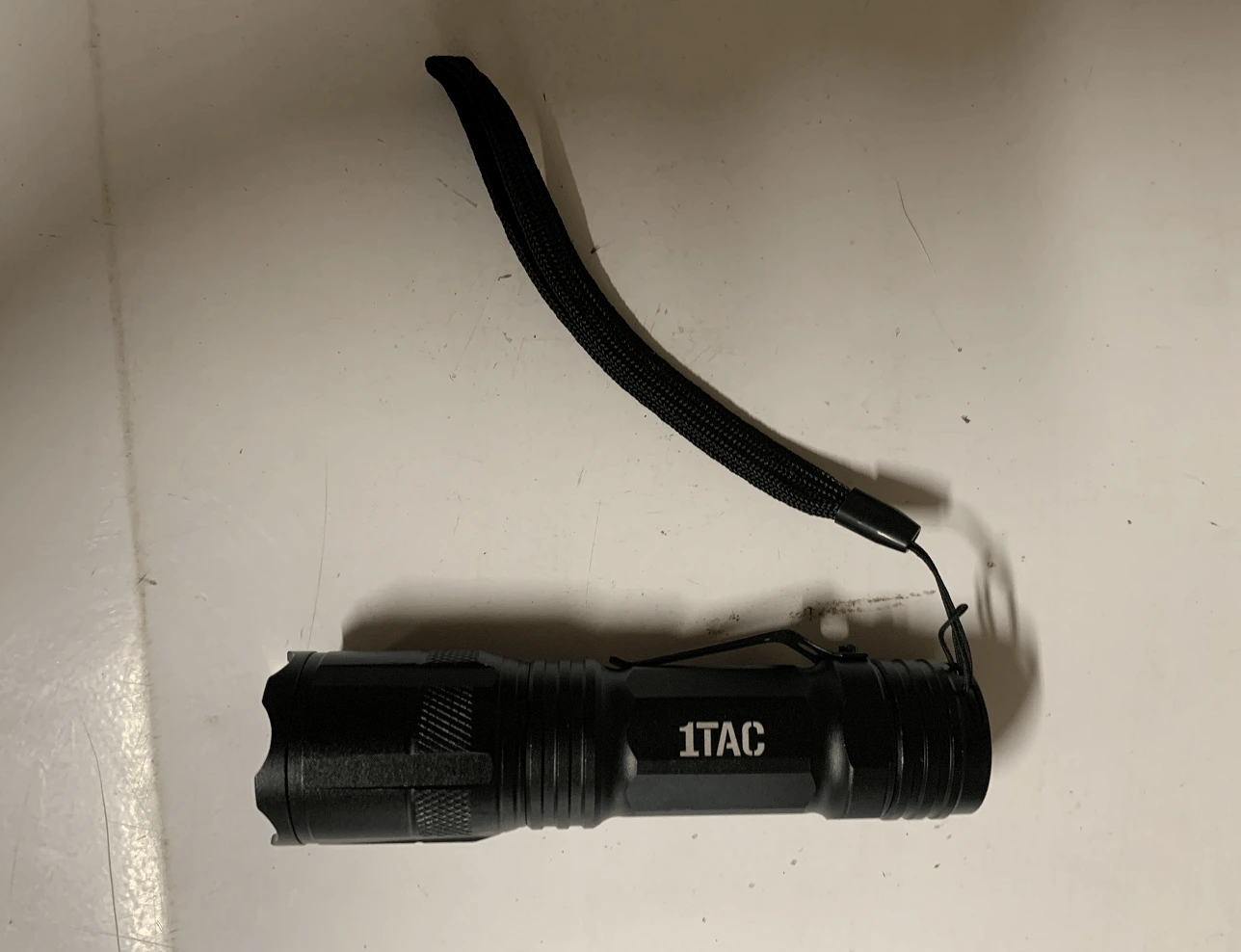 The feature that gets marketed the most, and that I had the most questions upon first looking at the flashlight, were the five modes it has. These modes are simple to switch between, and give more use to the flashlight other than just a single big light. The five modes are:
High mode turns the brightness up to its highest level to see hundreds of feet in front of you.
Medium mode produces less light than the high mode does but helps you see better than you could with the lowest mode.
Low mode produces a low level of light, enough to see infront of you but harder to spot.
SOS mode flashes the standard SOS call on repeat.
Strobe mode creates bright flashing lights that can reach people a far distance from you.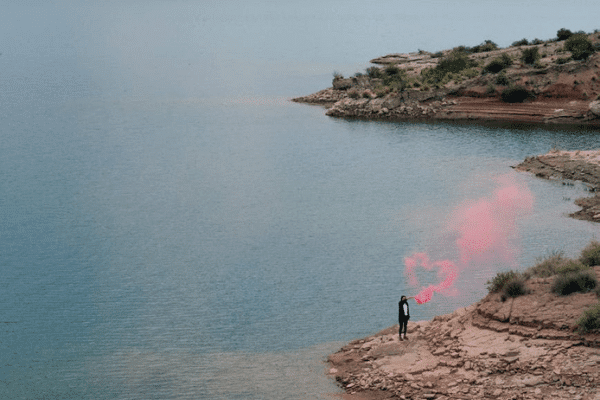 With the Tc1200 flashlight, you don't need to send smoke signals or find a mirror to signal for help because you can use two of its modes.
How Can You Use the Tc1200 Flashlight?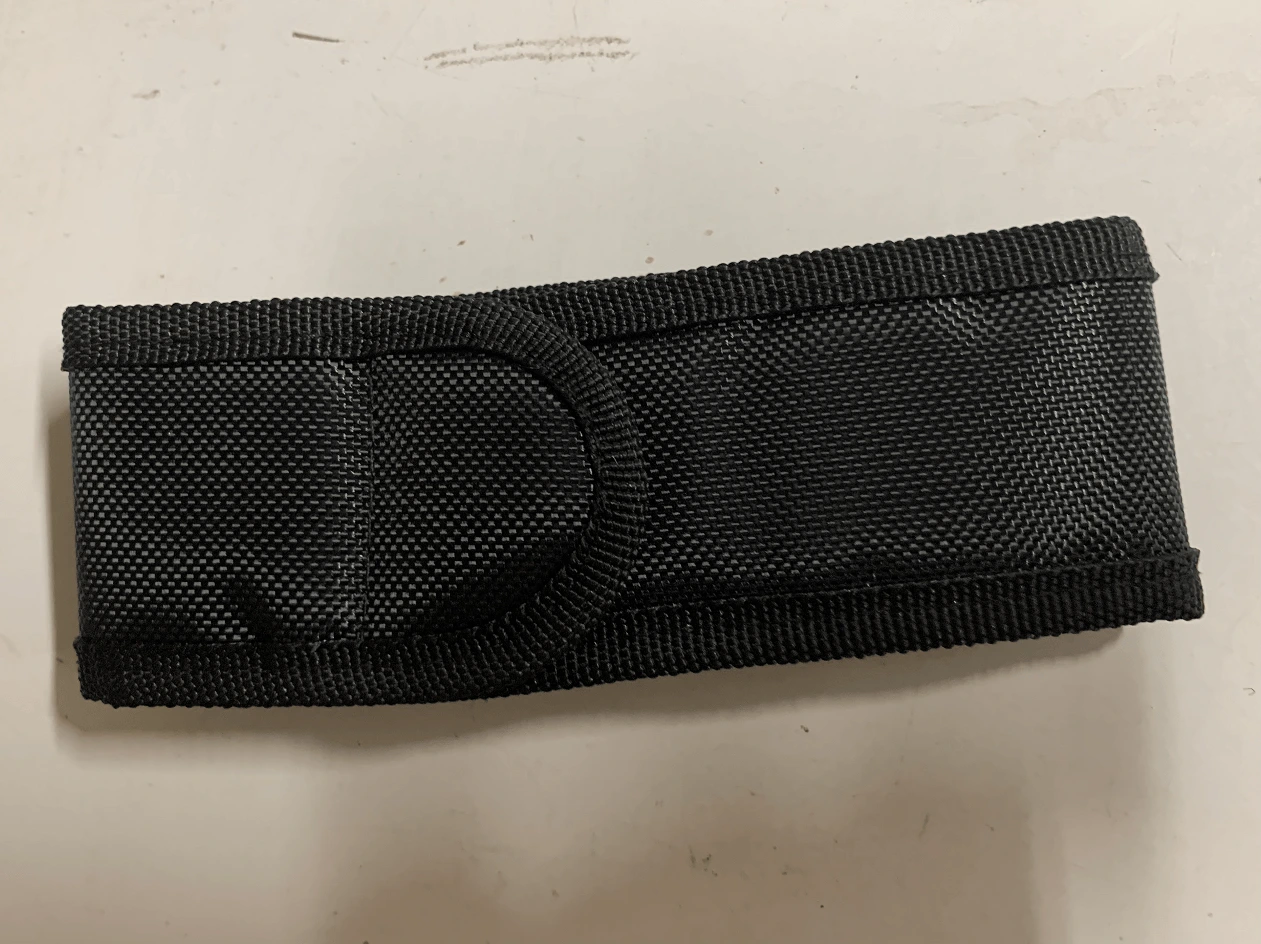 To start using the Tc1200 is as simple as touching the tactical switch on the bottom. Tapping this button repeatedly also swaps the flashlight through it's different modes. This usually works well, but it can be clunky at times when the flashlight seems to think I want to turn it back off rather than switch modes.
The flashlight also has a small clip on the side that functions in the same way that the clip on a pen does to help carry it in a pocket without worrying about it slipping out. There is also a strap attached to it that sticks out even when placed in the holder, making it simple to carry.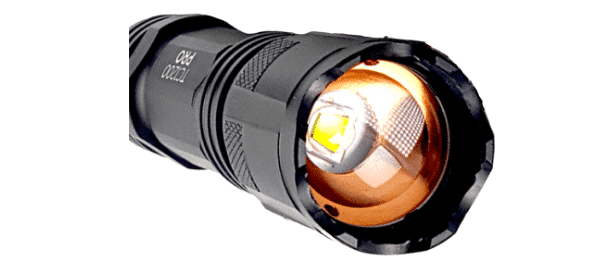 Constant Brightness
The Tc1200 flashlight provides a steady stream of brightness when you hit the tactical switch.
Where Can You Use the Tc1200 Flashlight?
The Tc1200 flashlight is suitable for use anywhere you might use a basic flashlight. It works just as well outdoors as it does inside I find. The different modes make sure that even in close quarters the light level is at the right point to allow vision without blinding it.
This is a flashlight for camping and outdoor enthusiasts I believe. With one flick of the switch, the Tc1200 turns on to help you see around the otherwise pitch black darkness outside of something like a tent.
If you need to spend time outside while on the job, this is also a good flashlight to carry with you too. It fits into your pocket and provides all the illumination that you need without taking up too much space. Anyone who spends a lot of time in the dark could get use out of this I believe.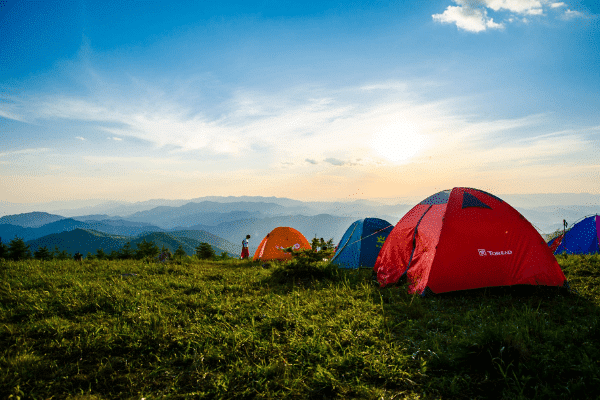 Both RV and tent campers will find the Tc1200 flashlight helpful and useful.
Who's This For?
Whether you work late at night or somewhere that's often dark, this is a flashlight I think will help you with your day or night duties. Not only does it let you look for things easily in low to no light environments, but it allows for clear vision on items that have been left out.
Some of the people I think would benefit greatly from this flashlight include:
Survivalists
Campers
Hikers
Security guards
I highly recommend the Tc1200 for those who want a light tool when they're on the go. You might want to carry this flashlight if you're in college and have a night class or if you work long hours. Having a strong source of light can make all the difference.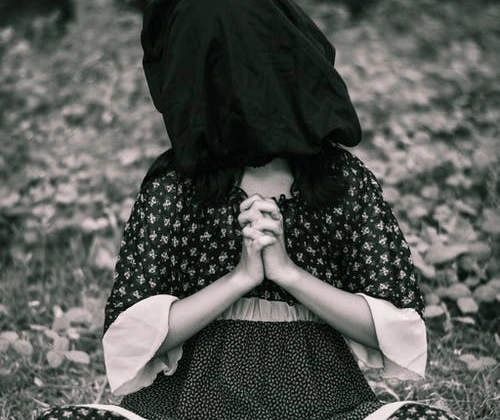 The key to your safety in a kidnapping scenario might be something as simple as the Tc1200 flashlight.
What are the Top Benefits of the Tc1200 Flashlight?
The lightweight design makes it portable enough to easily carry it on your person.
The included carrier kit ensures that it's always ready when you need some light.
It's a great option for camping and hunting trips, and can even be carried in your gun case.
It's high waterproof rating makes it one of the only flashlights that you can use in the middle of a rainstorm or snowstorm.
With 1,200 lumens on its highest output it can project a beam of light far off into the distance.
It has a high, medium, low and signal mode that can fit whatever situation you're in.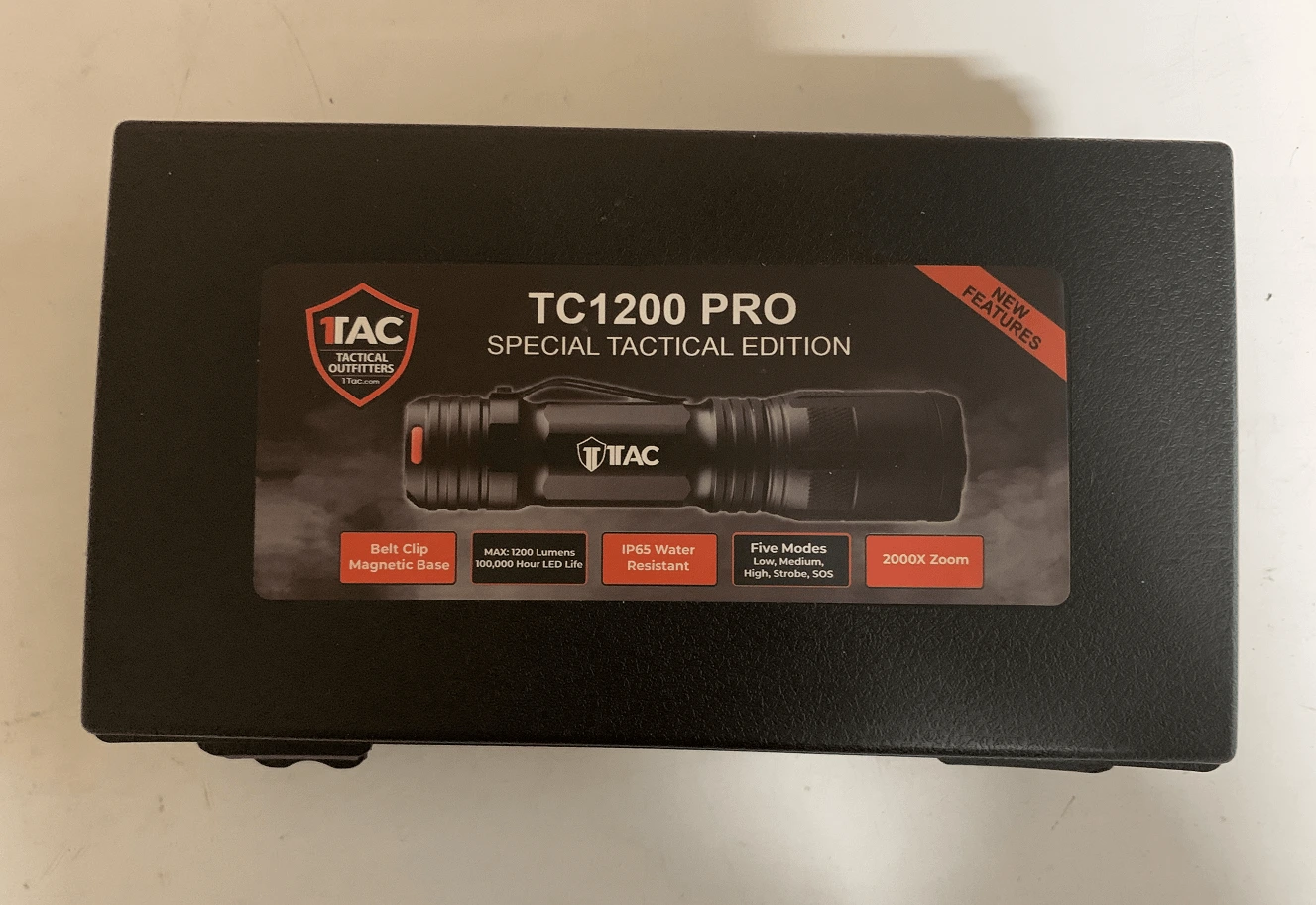 Waterproof
The IP65 Standard shows you that this flashlight works around any type of water.
How to Use the Tc1200 Flashlight for Outdoor Activities
No matter what type of outdoor adventures you love, I think you will find use in the Tc1200 flashlight. Camping is a great activity that lets you get outside and enjoy nature.
You can put comfort above everything else and spend a few nights in a fully loaded RV or rental cabin, but you can also go deep into the wilderness and camp under the stars or in a sleeping bag.
Some of the other various outdoor usage you can get out of the Tc1200 flashlight includes:
Keeping an eye out for the local wildlife at night
Finding your way around the campsite in the dark
Getting around without disturbing others
Looking for firewood that you can use at night
When you go hunting or hiking, it's often easy to lose time. You might plan on heading home before it gets dark and then realize that the sun is setting. With the Tc1200 flashlight you can get light in a split second to help you find the trail and get back to your car or group.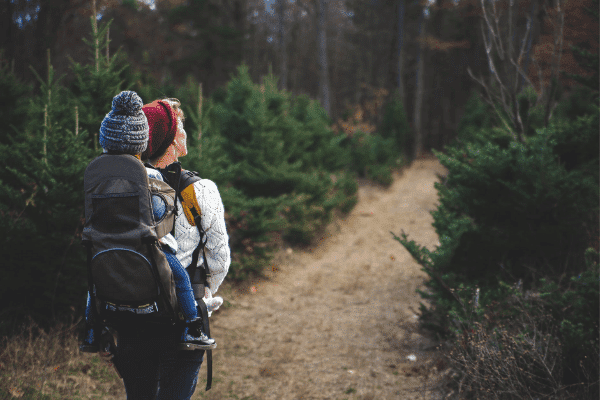 Hikers can use this flashlight at dusk and later at night.
Using the Zoom Functions
The Tc1200 flashlight is one of the only tactical flashlights I found that has zoom functionality. The zoom comes in multiple levels that can see a variety of use in your home or wherever else you happen to find yourself. The multiple zoom functions that the Tc1200 has includes:
1X zoom
250X zoom
1000X zoom
2000X zoom
When used at its maximum zoom level, the Tc1200 allows vision for up to two nautical miles away. Changing the zoom function is easy too because you can open and close the lens to reduce and increase the range. Closing the lens reduces the amount of light that you see and helps you focus your vision on a smaller area.
When opening the lens, you see more light, which expands your field of vision. You can easily experiment with the flashlight to see how the zoom works when it arrives. I find that in most situations that base 1X is enough light, but for longer distance vision the others are useful.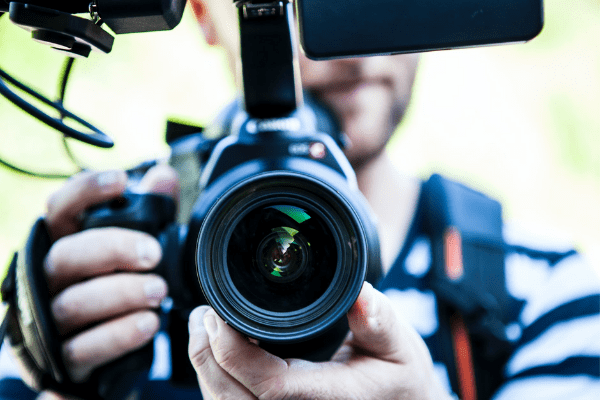 The zoom functions on the Tc1200 flashlight are similar to the zoom functions found on most digital cameras.
What Comes in the Tc1200 Flashlight Kit?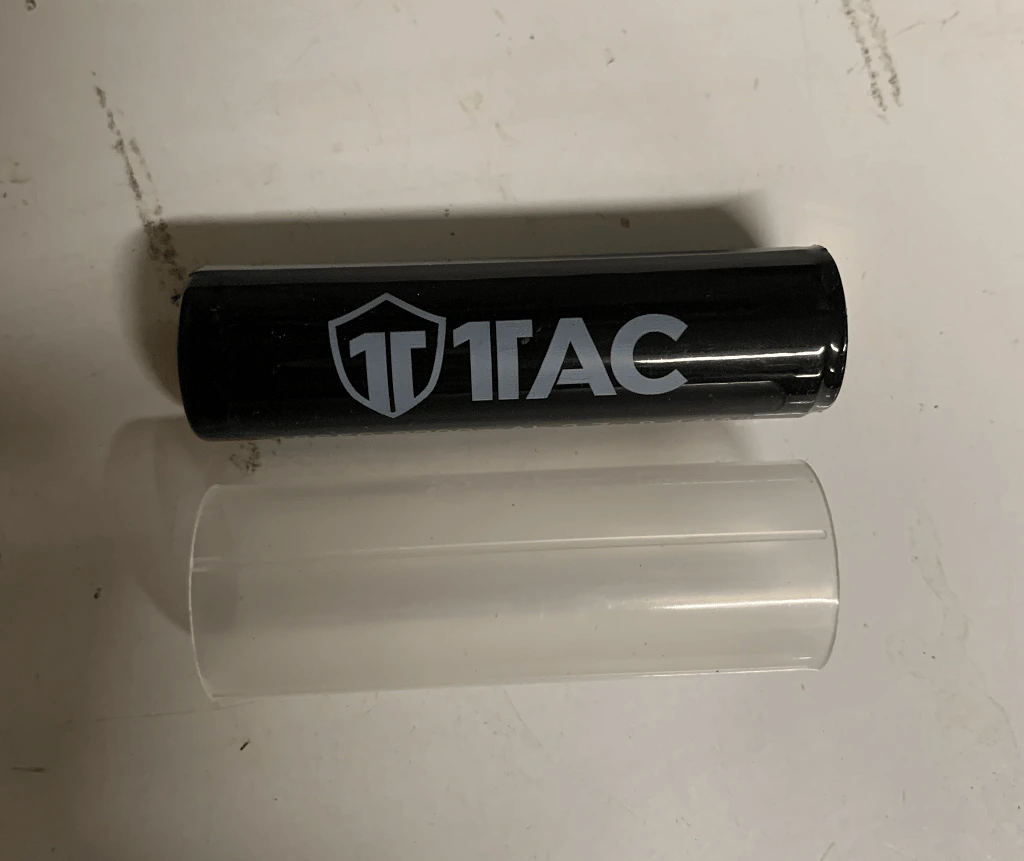 When you buy the Tc1200 you have the chance to buy a kit that comes with almost everything you might need during an emergency. This includes the Tc1200 flashlight as well as:
A rechargeable lithium-ion battery
A AAA battery holder
A Vehicle charger
A Wall charger
A Storage case
A Holster
With the included holster, you don't need to worry about the flashlight slipping out of your pocket as you walk around. It helps you secure the flashlight to your body and keep it exactly where you want it. The storage case features thick foam pieces with cutouts that hold all of the included accessories.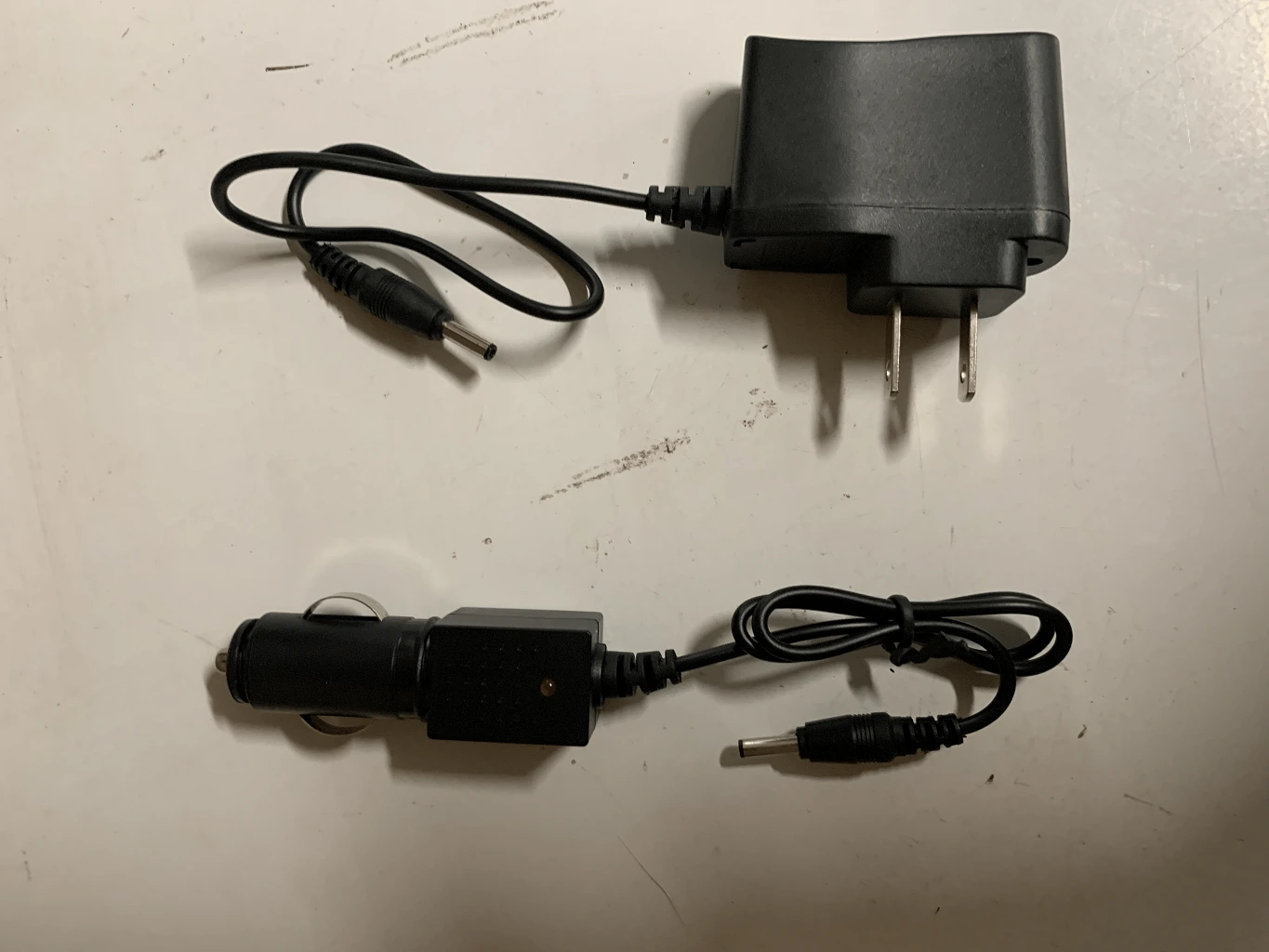 An important reason why I recommend this flashlight is that it runs on different types of batteries. Thanks to the included lithium-ion battery and chargers, you can get that battery ready to go in a few hours. You don't need to wait for it to charge because the flashlight is compatible with standard AAA batteries too.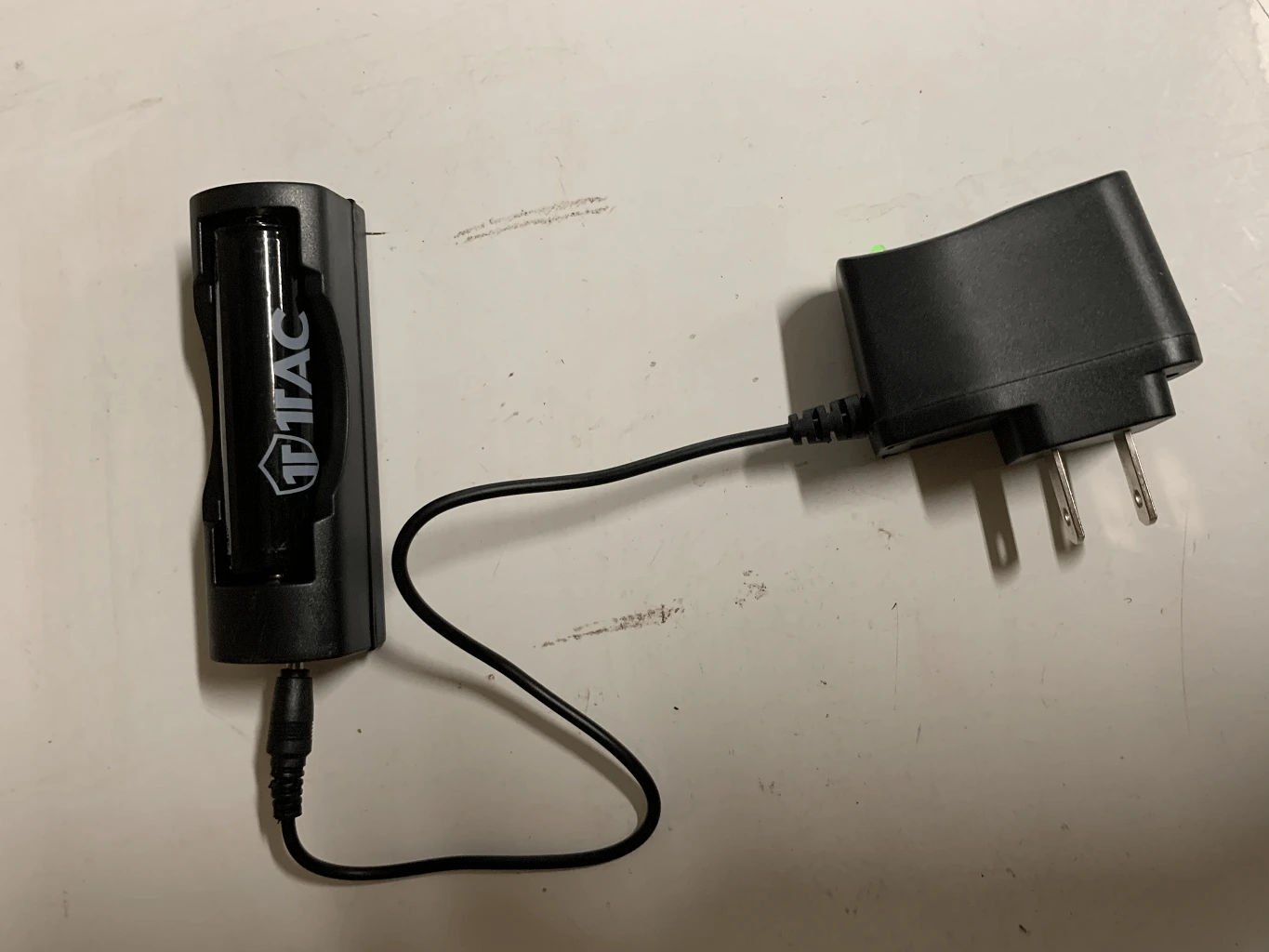 Using the include battery holder ensures that those batteries won't slip when you place them inside. The Tc1200 can run on those batteries as you wait for the lithium-ion battery to recharge or when you don't have access to a power supply.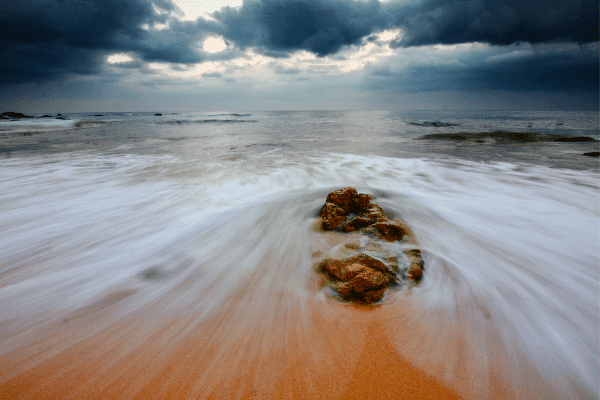 The next time that a storm knocks out your power, you can still have light when you use the Tc1200 flashlight with standard AAA batteries.
Should You Buy It?
The brightness of the Tc1200 flashlight alone makes it worth the price. With ordinary flashlights, you get as little as 100 lumens, which is barely enough to see a few feet in front of you. This flashlight provides 1,200 lumens and is up to 25 times as bright as the other flashlights that you used in the past.
I like that the manufacturer gives you five modes that come in handy during any situation. If you need to use the restroom in the middle of a camping trip, the lowest setting reduces the lumens produced. While you can see where you want to go, you don't need to worry about the brightness disrupting the other campers.
With the medium and high modes, you can increase the brightness to make sure that cars see you when you're stranded on the road or scare off wild animals. The Tc1200 flashlight also has an SOS mode and a strobe mode to signal for help.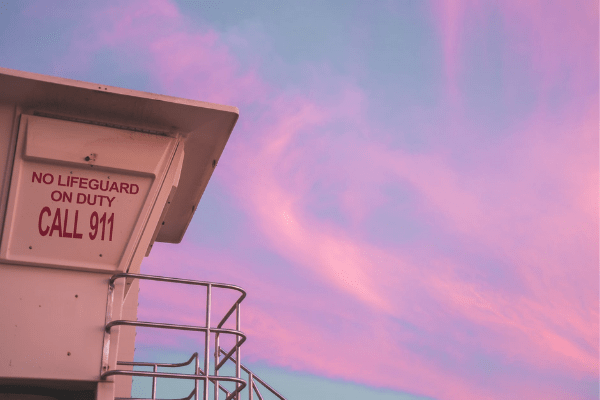 The strobe mode on this flashlight can help you signal searchers at night and when the sun is still out.
Some of the other features that I think make the Tc1200 Pro Tactical Flashlight a good buy include:
It runs on the included lithium-ion battery or AAA batteries. With wall and car chargers included, you can easily keep it charged.
It has built-in heat protection that ensures it can run as long as you need it to without dying.
The zoom function changes the amount of light that gets through to help you focus on objects in the distance up to 2,500X.
The slip-resistant design of the flashlight's case has textured spots to help you get a grip and retain your hold on it.
It comes with a money-back guarantee. Once the flashlight arrives, you can try it for a few weeks to see how it performs.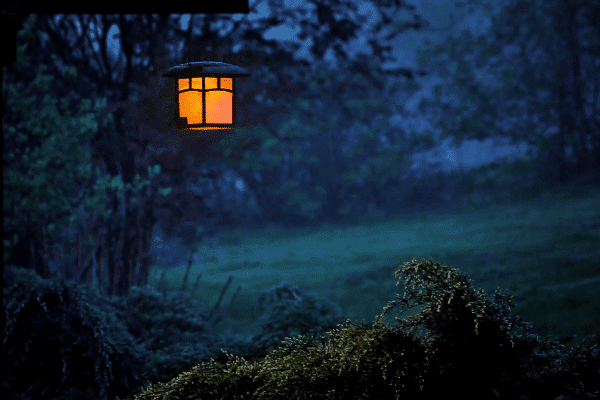 The Tc1200 flashlight can replace those lanterns that you use when camping and at home during an emergency.
Potential Cons
No product lacks its cons nor people who are dissatisfied. I always feel it's important to look at these aspects to get the full picture of how good a product really is.
One thing you may not like is that you can only buy this flashlight online. I know from personal experience this can make a product feel a lot more dubious, but I can at least say on this front that it wasn't a problem for me.
Another possible con is that some received kits with missing items. While some didn't receive the rechargeable battery, others got kits that didn't include the car and wall chargers. When they contacted the manufacturer, some claimed that the company said the kit didn't come with those items.
Those who requested a refund or return often found that it took weeks for them to get their money back. I also noticed a few complaints from customers who thought that the flashlight would produce more light.
Even after weighing in the potential cons, the pros of the Tc1200 I find that still make it an incredible tactical flashlight. If you have need of a flashlight with more power than your phone light, than this is a good options.
Where to Buy
The best way to buy the Tc1200 flashlight is with the link right here. The prices that I found for the flashlight include:
$44.99 each when you buy a single flashlight
$29.99 each when you buy two flashlights
$24.99 each when you buy three flashlights
$22.99 each when you buy five flashlights
Now, some of the later deals might sound amazing, but that is when you're buying up to five flashlights. Unless you have a plan for what you're going to be doing with that many of them, I would stick with the single pack.
The official site offers free shipping, which takes around five days for the Tc1200 flashlights to get to you. If you need them faster, you can pay extra to get three-day or two-day shipping.
The Tc1200 flashlight ships for free but also has faster shipping for those who need it.
Competition
The Tc1200 Flashlight is an incredible choice, but it's not the only option on the market. Other similar flashlights do exist, but they may not fill the same role that the Tc1200 will. Some potential competition for this model of flashlight are listed below.
Maglite RL1019 LED Rechargeable Flashlight System
The RL1019 LED Rechargeable Flashlight System Maglite are the same flashlights that professionals use on the job. The system comes with a charger that works in both your vehicle and wall outlets to quickly charge the flashlight's battery.
It has a full power mode that produces 643 lumens and an eco mode that produces less light but saves the battery. The biggest downside to this flashlight is the high price tag of more than $100 which might not work with smaller budgets.
WUBEN 1200 Lumens LED Flashlight
The 1200 Lumens LED Flashlight from WUBEN has an ultra-compact design that ensures it can fit in your pocket to use while jogging or cycling. You can choose from the four modes to get a desired brightness and to signal for help in an emergency.
Though I like that it has a rechargeable battery, I don't like the flimsy design of the charging cord. That cord can easily break when you use it every day and fray if you need to roll it up.
Streamlight 88052 ProTac Flashlight
The Streamlight 88052 ProTac Flashlight has a sleek design with a clip on one side for attaching to your bag or clothing. The battery cradle inside self-adjusts to fit different sizes of batteries and keep them from slipping around inside the flashlight.
It comes with a nylon holster for carrying the flashlight on your body that is resistant to rips and tears as well as a USB cord for quickly charging your battery. With a retail price of more than $100, this flashlight costs significantly more than the Tc1200 flashlight does.
J5 Tactical V1-PRO Flashlight
The J5 Tactical V1-PRO Flashlight costs less than $20 and has three modes that include a strobe option. Up to 10 times brighter than standard flashlights, it runs on a rechargeable battery and can provide hours of light with any type of AA battery.
The low price is perfect for those who want to save money and allows you to buy multiple flashlights for use around the house. It doesn't last as long as the Tc1200 flashlight does though and is not as durable.
Does the Manufacturer of the Flashlight Make Anything Else?
I have found many products available for sale from the manufacturer of the Tc1200 flashlight. Some of the standouts among these products include:
The Paracord Bracelet which has a hidden length of cord inside that you can use to build a trap, tie down your tent, set up a laundry line or secure an object to your vehicle while looking like an ordinary bracelet.
An Emergency Survival Blanket that comes in a compact package you can fit anywhere in your car. The blanket unfolds and can keep you warm until help arrives.
A Credit Card Utility Tool designed to look like a simple credit card with built-in tools that include a measuring device and saw. This lets you carry all the tools that you need in your wallet.
The Mini Ultra Pro Lantern which has a convenient design that allows the top to slide into the base for carrying and storage. It comes with a metal cage on the top keeps the bulb from breaking and also serves as a carrying handle.
The 1TAC Tactical Pen which functions as a pen and a tactical tool. It has a hidden LED flashlight inside as well as a steel blade. The manufacturer can even give you a separate tool for breaking glass.
Final Verdict
You don't need to work as a security guard or spend long hours on patrol as a police officer to benefit from the Tc1200. I recommend carrying a tactical flashlight if you find yourself outside for an extended period or if you worry about your general safety in dark places.
With thousands of flashlights available today and hundreds of products that claim they have tactical designs, finding one is sometimes hard. Some of the cheap options are so flimsy that they fall apart the first time you use them or come with batteries that leak and stop working within a few weeks.
I like that the Tc1200 has a durable design that uses aircraft-grade aluminum alloy in its construction. Not only does it work right out of the box, but it will keep working years from now.
For the ultimate tactical flashlight that you can use at home and when outside, choose the Tc1200 flashlight.