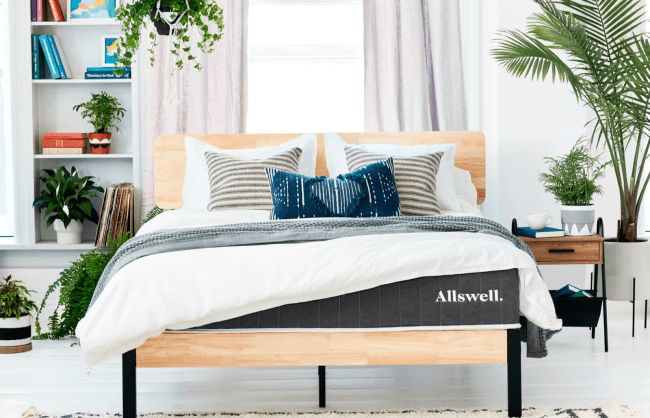 There's a lot of mattress brands, too many if you ask me. Confusing language in advertising and an overflow of different brands and models make it very difficult for the average consumer, especially the more budget conscious of us, to find the right bed.
This is why I'm taking the time to talk about a brand that does things a little differently. Allswell is a brand of mattresses known for their quality construction as well as their super low prices.
In this review, I will go over the basics of Allswell, their products, marketing, and online infrastructure, to help you decide if this is a brand worth looking into for your next bed.
PROS
Price
Variety
Lots of extra benefits
CONS
Quality may not be as good as more expensive mattresses
BOTTOMLINE
Allswell is by far the best choice for someone who wants to pay the least for a good mattress. The prices simply can't be beat and the quality is some of the best out there.
Features
5 different mattress models for varying sleepers
Hybrid mattresses with individually wrapped coils
Free shipping on orders over $35 to the lower 48 states
10 year limited warranty
Mattress removal
100 night risk free trial
Financing plans
What Is Allswell?
Allswell is a company that produces luxury hybrid mattresses at prices far lower than the competition. Allswell believes that luxury beds like the ones they produce shouldn't come at luxury prices.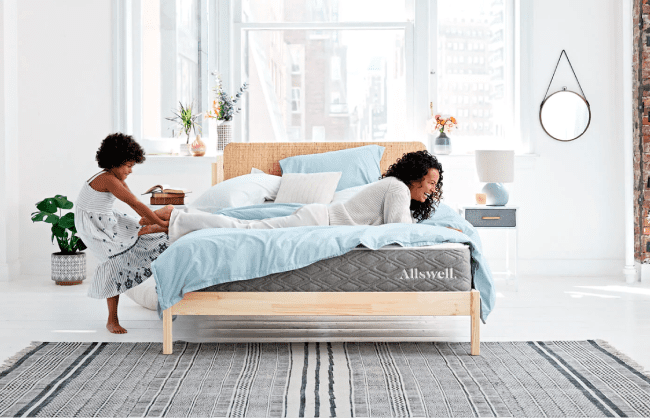 Allswell produces 5 different models of mattresses all with different features, firmness, and sizes. Prices for these mattresses range from $449 to $999, quite a sight better than the competition.
In addition to mattresses, the company sells bedding, bed frames, bathroom supplies, and even pet beds. Basically anything you could want to go with your new mattress and then some can be purchased right from the Allswell online store.
Features
As I mentioned above, there are 5 models of mattresses available from Allswell. Since mattresses are the premiere product, I'll take the time right now to discuss each mattress and their respective features.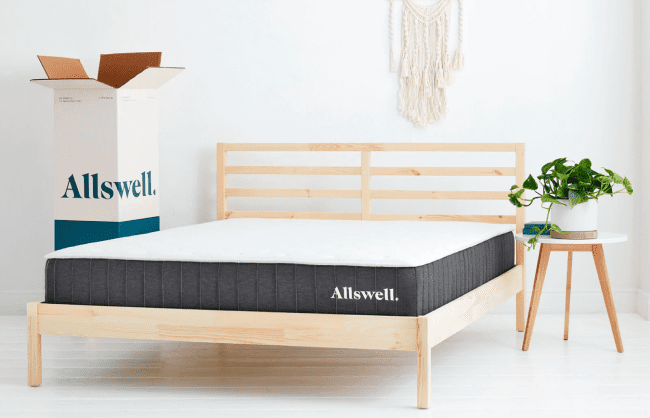 The standard Allswell is the cheapest model, retailing for $449 for a queen size. This mattress features a quilted top above a layer of memory foam made with charcoal and copper. This makes it so that your body heat is transferred and dispersed, giving a cooling sensation.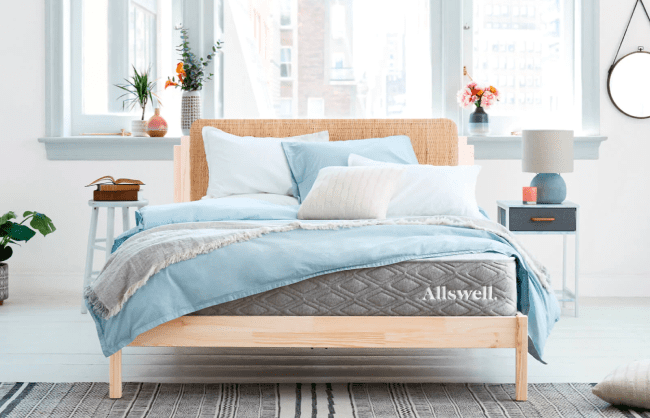 The next mattress is known as The Brick and is for those who prefer a much firmer mattress. At $699 for a queen size, you'll get a mattress with extra edge support and two layers of foam to add to the overall firmness.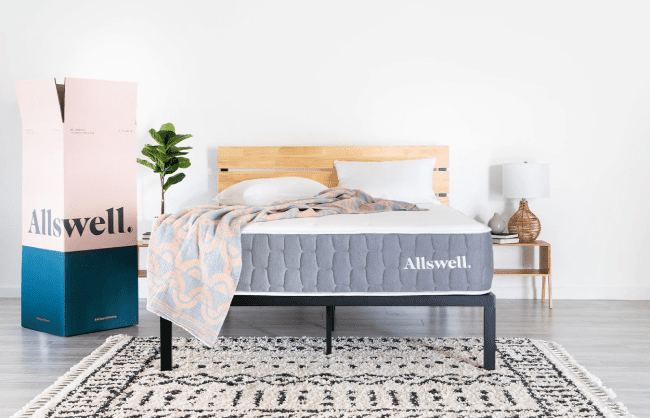 The $699 Luxe is sort of like a more premium version of the standard Allswell mattress. This mattress includes a layer of high density foam underneath another layer of copper infused memory foam which helps to reduce joint and muscle pain. This mattress also runs softer than the other models.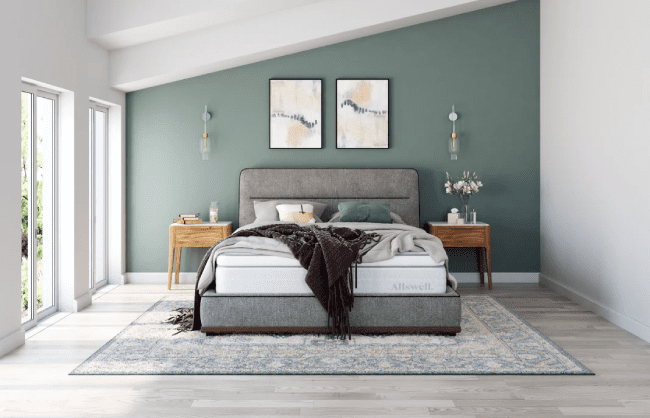 The Allswell Supreme features everything from the previous mattress but firmer and with an additional layer of euro top foam for additional comfort. This is one of the more expensive mattresses from Allswell, a queen size selling for $999.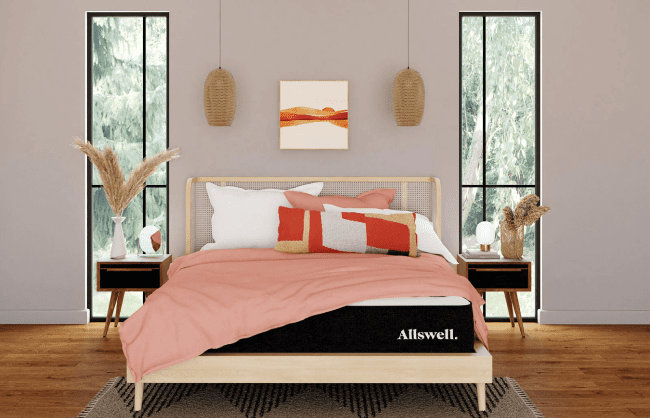 The final mattress from Allswell is the appropriately named Cool, which retails at $999 for a queen size. This is again very similar to the standard Allswell mattress, but includes a quilted gel fabric on top which helps to remove and disperse body heat. This is perfect for those who sleep very warm.
All mattresses from Allswell also include free shipping and returns on orders over $35 to the lower 48 states, a 10 year limited warranty, a 100 night risk free trial, removal of your old mattress for an additional fee, and financing plans for those who don't have all the money for a new mattress right away.
How Can You Use Allswell? / Who Is This For?
Allswell mattresses are used just like any other mattress. They are ordered through the official website and delivered right to your door.
Allswell products are for the budget conscious individuals who don't want to compromise on comfort and luxury products. These mattresses are far cheaper than any of the competitors and, with payment plans, make this the perfect choice for lower income households.
Web Infrastructure / Branding
There's not a whole lot to complain about regarding the official Allswell website, other than a single promotional pop up that appears upon entering the site. Everything on the site, especially the promotional images, looks fantastic, and I never encountered any issues regarding dead links or the site slowing down my browser.
Branding is pretty minimal for Allswell, though I don't expect the marketing materials for a mattress company to be too flashy. Colors are muted and neutral, which I think fits the home essential products as well as the mission statement of the brand.
Should You Buy It
I've talked about a lot of mattresses and bedding companies on this site, so much so that a lot of them tend to blend together in my mind. Allswell, however, stands out as having the best prices among the fierce competition and produces a quality product, with a mattress model for pretty much anybody.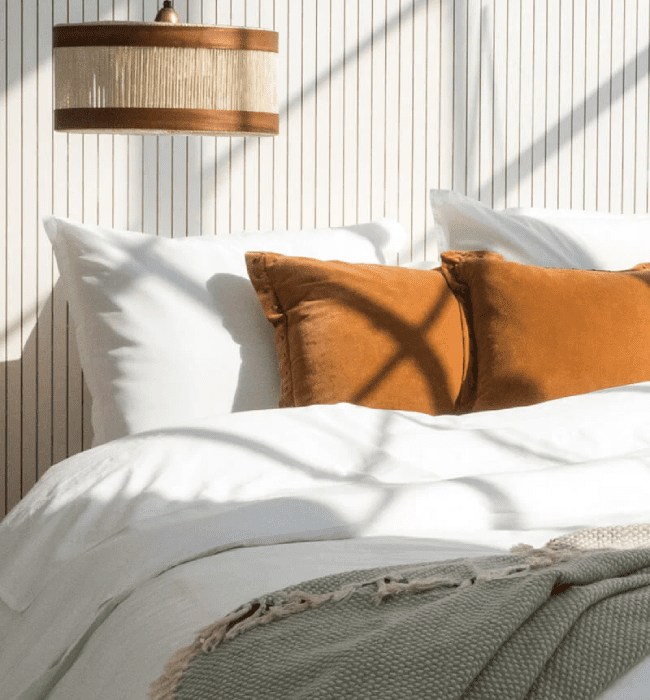 For these reasons, I would absolutely recommend Allswell for mattress and bedding needs. For me, the price of a mattress is often the biggest factor for whether I want to recommend it or not, and Allswell's low prices for their quality products makes them one of the best in my eyes.
Where to Buy
Allswell mattresses, as well as other products, are available exclusively via the official website. Here you can compare and contrast the 5 different models of mattresses and choose the one that best fits your needs.
Competition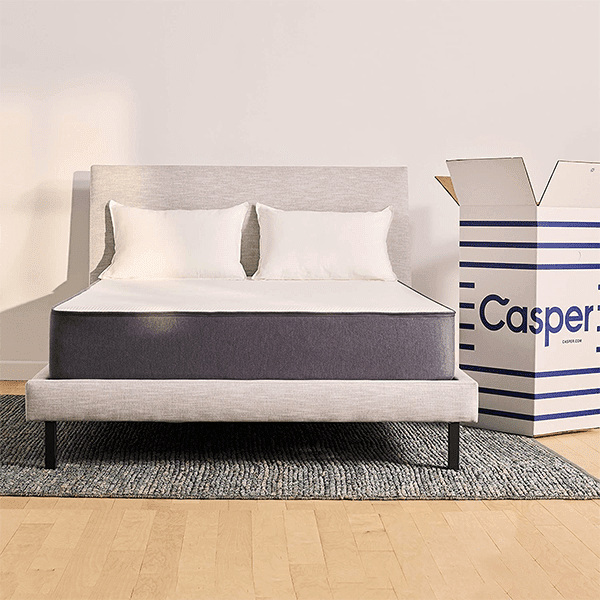 Casper is another producer of mattresses that I'm sure most of us have heard about from ads in our favorite podcasts and web shows. They've been producing high quality mattresses with an all online store front for years and produce some of the best on the market.
The problem though is the price. The Original Casper Mattress currently retails for $1,295 and this is for an all foam model. The hybrid mattress from Allswell is less than half of that and packs more technology into its construction, making them the much better choice.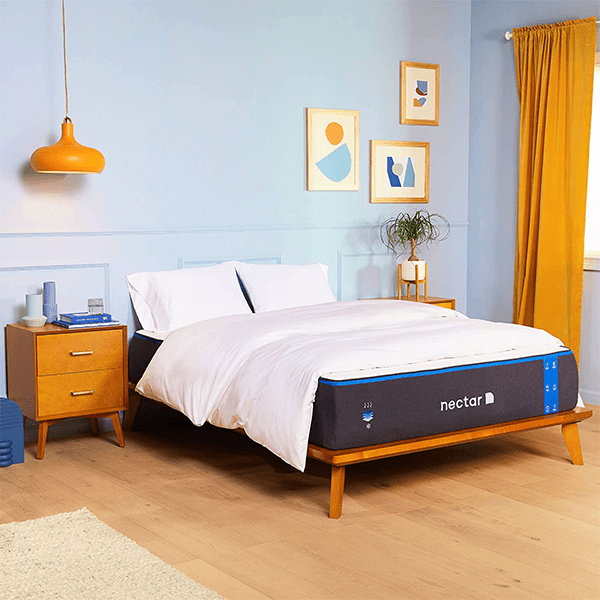 Nectar is another brand that I've discussed before and previously praised for their low prices. Allswell mattresses, however, cost even less than these mattresses, with the standard queen size memory foam mattress from Nectar going for $799.
Allswell also has more variety than Nectar and Casper, with 5 bed models as opposed to Nectar's 3 and Casper's 4.
Final Thoughts
As I mentioned before, I talk about mattresses a lot for my reviews. Allswell stands out though with their high quality mattresses that sell for less than half the price of their competitors.
For these reasons, I would highly recommend taking a look at Allswell next time you need a mattress. You really can't go wrong with prices like the one's available from Allswell and the quality speaks for itself.
Resources and Further Reading