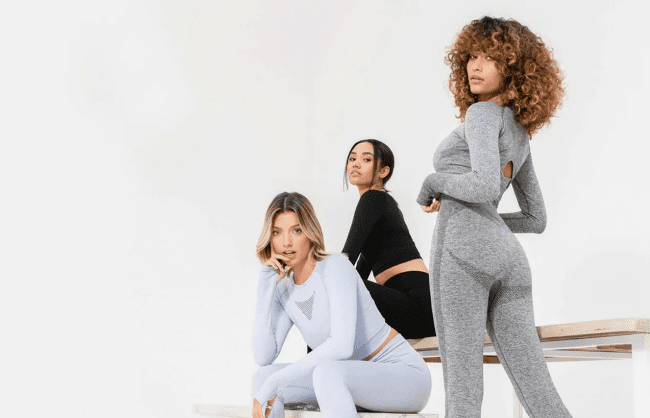 What is AYBL?
AYBL is a relatively new fitness apparel brand (2018), that serves clientele who prefer high intensity workouts in the gym. Their products are intended to be high quality to ensure that they can withstand sweat, exercise, and repetitive movements. With thick waistbands, heavier dri-fit material, and thick seams, these products aim to support athletes during their workouts, without slowing them down.
AYBL also promises to deliver stylish, on-trend pieces that change seasonally for their customers. Between the pastel spring shades, and deep winter tones, ABYL rotates their styles to ensure quality and style as their top priorities.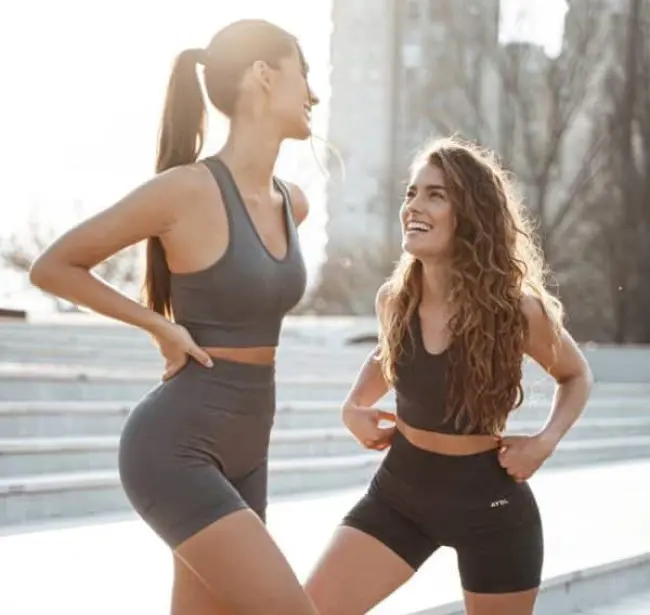 PROS
Plentiful, trendy workout clothing options with matching accessories
Rewards program for repeat clients
Clothing built for intense workouts
Full matching sets and accessories that can endure tough workouts
CONS
Products must be unused to return
Sales are semi-rare and hard to find
Reviews are not available on the website
No men's line
BOTTOMLINE
If you're looking for an up and coming workout apparel brand with trendy items and matching sets, AYBL is the brand for you. These high intensity-fit clothing options will keep you looking fresh without slowing you down in the gym.
ABYL Unboxing
Upon receiving my ABYL package I was excited and had high hopes. I have followed brands such as, GymShark for a few years now and therefore, I have started getting ads from ABYL and started seeing influencers and friends wear the brand. The packaging was minimalist and high quality and I could not wait to get into this product!
The first thing I noticed after opening the ABYL bag was the high quality material the leggings were made of. Oftentimes leggings are thin and see-through, looking more dark gray than black. This was certainly not the case with ABYL, the leggings were a dark jet black that I could tell were thick enough to be squat-proof.
After laying the leggings out, I was thrilled that the length of the leggings seemed proportional to my height. I am 5'8 and typically have to roll my leggings at the ankle because they run so long. Other features I was excited about was the thick waist band that looked as though it will not roll down, the high quality seams, and the breathable mesh that lined the interior of the leggings.
ABYL Features
Proportional length to the average female height (a bit shorter than LuLuLemon or GymShark leggings)
Mesh on the sides, ankles, and interior of the leggings to move with you
Thick yet stretchy waistband to flatter your form and keep from rolling down
Thick seams that will hold up in the wash
Dri-fit feeling material that absorbs moisture
Thick material that will not be see through during squats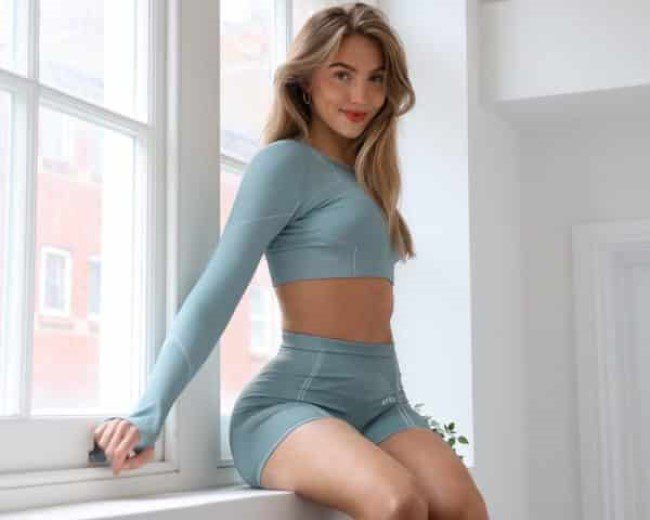 AYBL Test
I simply could not wait to try these leggings on and see if they held up during a workout. Upon trying them on I was thrilled to see that they actually did fit perfectly lengthwise and did not need to be rolled up at all. The thick band was high waisted and flattered my form, tightening around my upper waist to create an hourglass shape.
Furthermore, the mesh around the sides of the pants suit to flatter your butt and legs, making them look athletic and toned. When I got to the gym and did a leg day workout, I loved that the waistband stayed in place and that the leggings were 100% squat proof. One complaint customers had was that the internal mesh irritated their skin a bit, but it did not bother me in the slightest.
The leggings felt thick but not too warm, high quality, and they moved with my body. There was a tiny bit of extra space and material around the front area near my thighs, but I still am glad I did not size down, as the length was so perfect. These leggings did not show sweat, moved with my body, stayed in place, and looked great! I threw them in the wash after my workout and followed the instructions on the tag. So far they are in peak condition, but I do fear the logo will fade after a few washes, as it is screen printed on instead of stitched.
Who is AYBL For?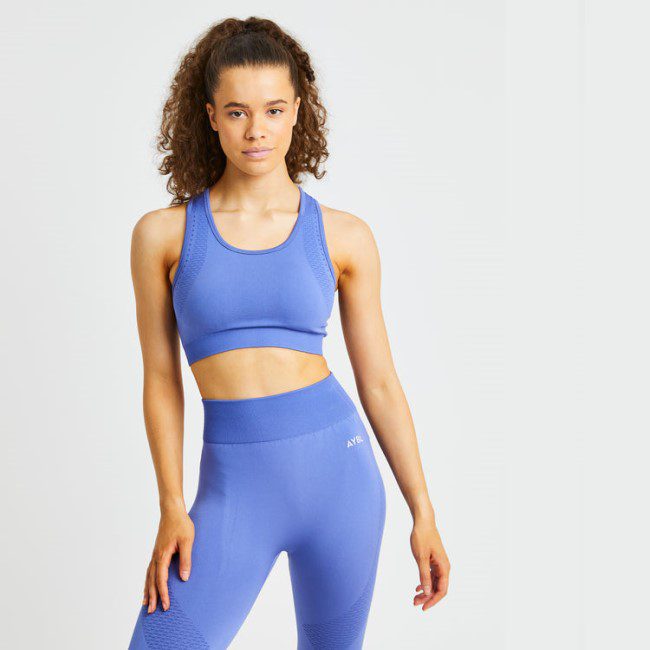 AYBL differs from other athletic apparel brands because it is performance wear as opposed to athleisure. The extremely durable quality is meant for high intensity workouts, as opposed to wearing to run errands. The waistband is thick and tight for working out, therefore it may not be as comfortable for sitting down to watch a movie, or shop around Target.
AYBL is certainly designed for female gym goers who are serious about their workouts and want cute, functional attire. Their outfits would primarily be ideal for the gym, but could also be used for hiking, pilates, or any other rather intense workout. AYBL's products are also a tad bit cheaper than other athletic apparel companies on the market. They run about $45 for a pair of leggings, while other brands tend to range from $50-$70.
Other AYBL Products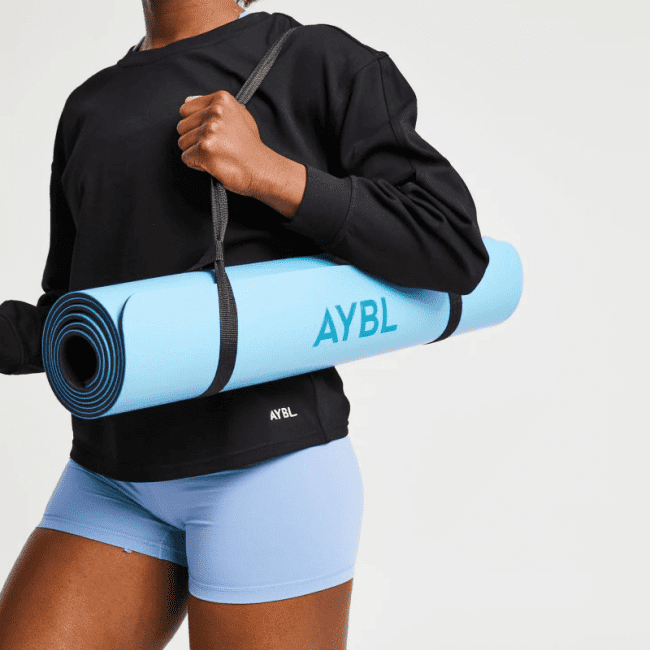 AYBL allows you to not only match your outfit, but match every accessory when going to the gym. Their wide variety of products ranges from matching sets, to sports bras, to hoodies, to scrunchies, socks, water bottles, and even workout bands. This allows customers to truly commit to the brand and the look they're going for.
AYBL also offers nine different collections, organized by style and functionality, in order to separate their products for ease of purchase. While some collections feature sports bras and biker shorts, others focus on long sleeve crop tops and full length leggings. The collections also range in terms of color, some being basics, while others focus on pastels, vibrant shades, or patterns such as cheetah or camo prints.
All of AYBL's products are clearly designed for gym rats who are dedicated and focused. Weight lifters often opt for cropped hoodies or cover ups so that they can get warmed up quickly, while the length of their shirt isn't interfering with their lifting or looking at their form. AYBL's products feature many cropped items, to ensure functionality and looking great.
AYBL Rewards
Another great feature about this brand is their rewards and discounts system. Although the brand rarely has sales, students can get 10% off of all purchases when they sign up with their student email account. Furthermore, if you sign up for an AYBL account you can earn 10 AYBL points, and then continue earning by making purchases, following their Instagram, or celebrating a birthday. Every 10 AYBL points you earn is the equivalent of $1.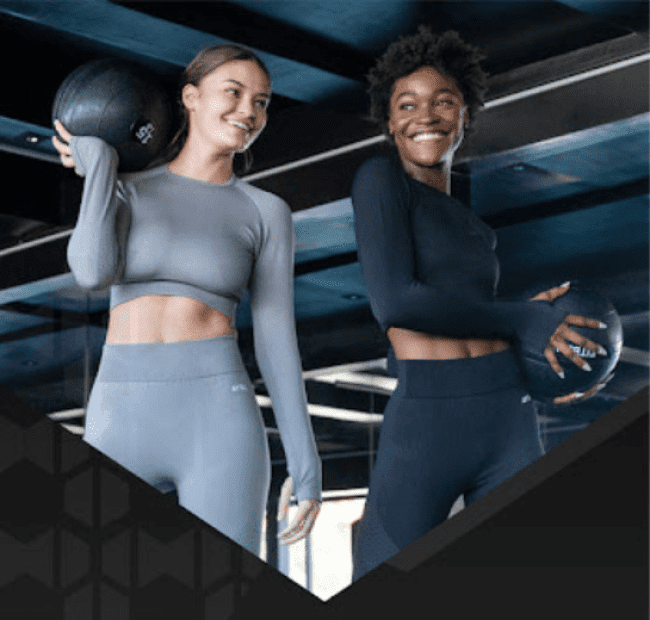 Reviews
AYBL's website does have a section for reviews, but none are available when you press the tab. Upon further investigation over 90% of customers give AYBL an excellent rating and almost all of their products have between 4.5-5 stars. Some of the main complaints with this brand are that they rarely have sales, they do not yet carry a men's line, and that the interior mesh on some products can irritate sensitive skin. Many reviews cite AYBL's customer service as being great and super responsive, which makes it odd that their reviews are not currently posted to their site.
Should You Buy It?
As someone who was a college athlete and now is an avid gym-goer, I will absolutely be purchasing from AYBL again. In the past I loved GymShark, but only would purchase from them when they had sales and I felt like splurging. I typically opted for cheaper items on Amazon, but they do not hold up as long as real athletic wear brands. AYBL is the perfect balance, it does not lack in quality, but is slightly cheaper than competitors.
I felt confident working out, I love their selection of basics and bold, vibrant sets, and their apparel was functional. The leggings hugged all the right places and made me excited to go to the gym because I felt like I looked great. I also love that this brand is not over worn and not every gym goer is wearing it yet. It feels new, fresh, and unique.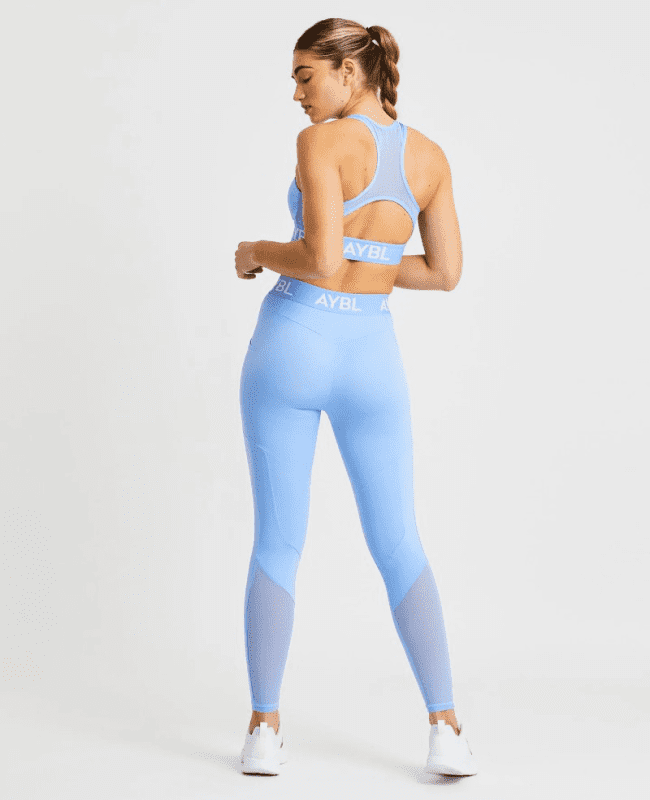 How Does Aybl Compare?
GymShark
AYBL's main competitor is definitely GymShark. This athletic apparel brand was one of the first, and most well known brands to completely specialize in women's high intensity workout attire. While the brand is slightly more expensive than AYBL, they do feature a men's collection, which AYBL lacks. They also have many collections, a rewards program, and more sales items.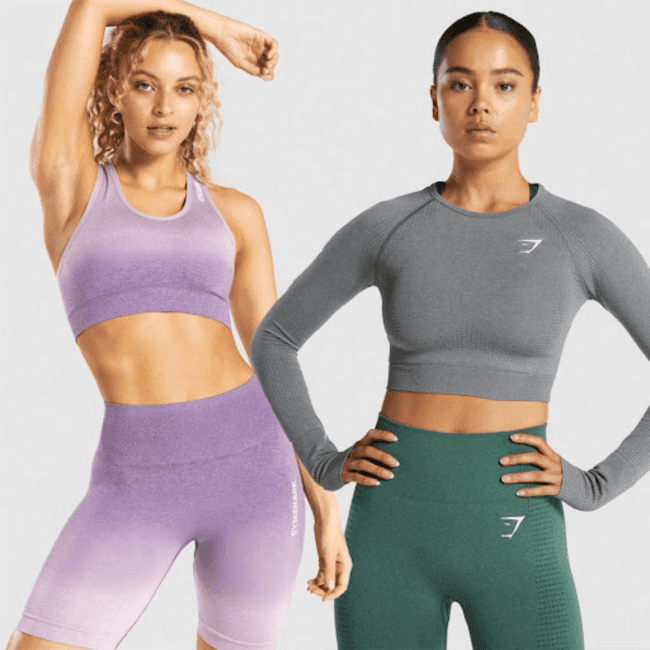 Athleta
Athleta is a company owned by the GAP, who specialize in women's workout and athleisure attire. Their products are more expensive than both AYBL and GymShark, averaging around $99 for a pair of leggings. While they do offer high intensity workout clothing, they have a wide range of other products for more leisure activities. While this does create a wider selection, it can be difficult to determine which products are fit for high intensity gym training and which are meant for running errands in.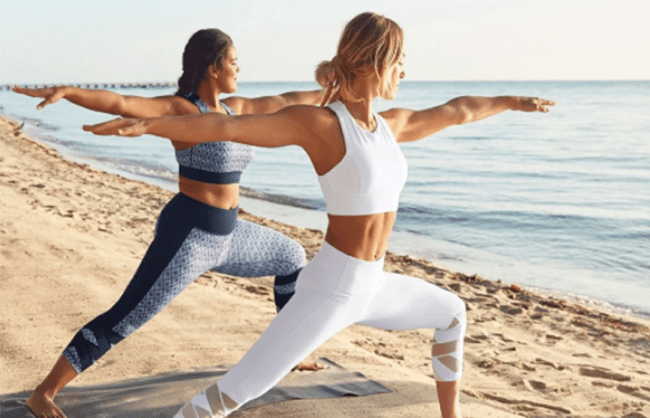 Vitality
London brand, Vitality, hit the market in 2018 when women's workout clothing became increasingly popular. Their products give a certain clean, sophisticated look that customers love. While their leggings do average around $85, their reviews are great and customers seem to love their products. Vitality offers a men's and women's selection, as well as a rewards program.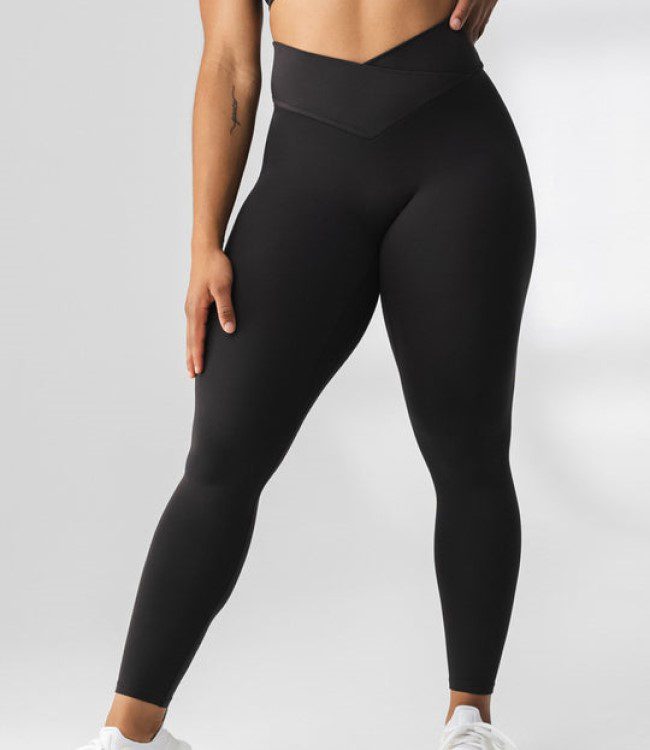 Fabletics
Fabletics has been incredibly popular on social media amongst the gym community. They are well known for their 2 for $24 leggings deal that runs all the time. Although this price is great, most of their complaints spawn from the fact that you have to sign up to be a member and are charged every month for this deal, whether you make the purchase or not. It can be difficult to cancel and easy to forget about. Fabletics offers trendy styles, a wide selection, and squat-proof leggings, but their products are not as well made and often do not last for a long time. Fabletics does offer fun collaborations with celebrities such as Kate Hudson and Venessa Hudgens.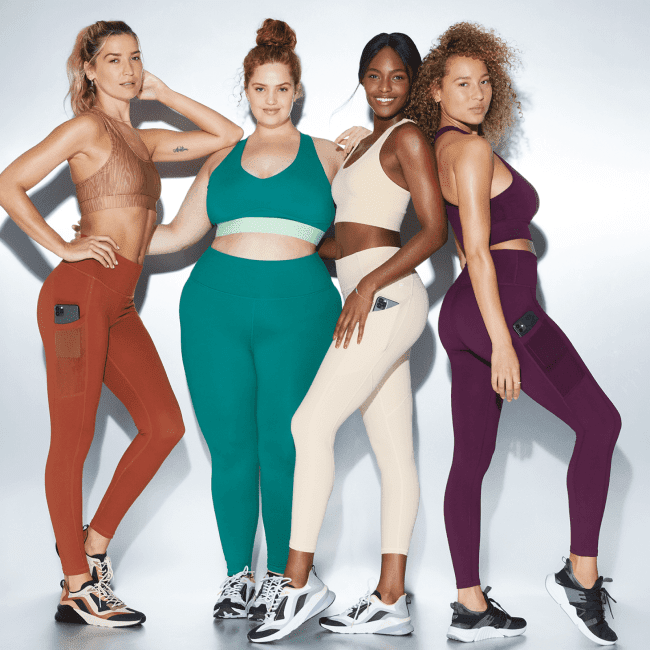 Final Verdict
Overall, AYBL is the fitness wear company women have been yearning for. With their comparatively low prices, excellent rewards system, wide variety of options, and functionality to support extreme intensity, AYBL is a perfect option for gym rats. The brand's dedication and focus to women's gym apparel is unmatched, as all their products serve the purpose of being functional and fashionable.
Resources and Further Reading