Best Online Therapy Programs 2022 – The Ultimate Guide
In today's world of modern technology and digital connectivity, online therapy offers greater flexibility when seeking professional counseling and guidance. Many people opt for online therapy because it can be done in the comfort of their own home, and they can find a therapist that specializes in their needs.
Online therapy has also opened up many opportunities for people in rural and remote areas to access the mental health resources and treatments that otherwise aren't available in their region. Sometimes people need help right away, and online therapy offers a welcome alternative to waiting days or even weeks on end for an in-person therapy session.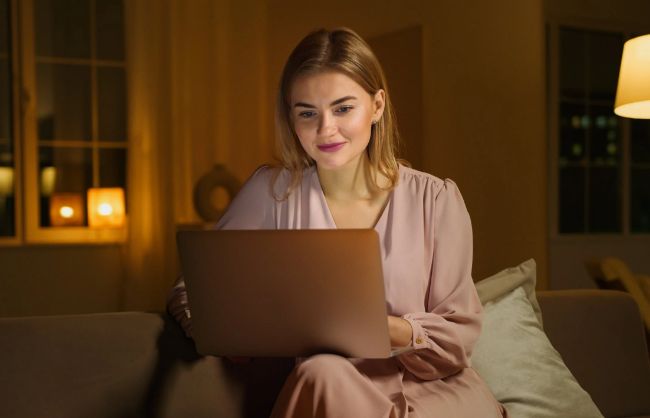 If you're ready to get started with online therapy and don't have time to waste, take a look at our top picks that can make a big difference when you need it most.
Our Top Online Therapy Picks
Top 25 Online Therapy Sites
Since 2012, Talkspace has served as a trusted online and mobile therapy company. Users can access licensed therapists through the website or mobile app on iOS and Android. The company is dedicated to 24/7 access, so you can reach out whenever you need.
The short, simple sign-up process quickly pairs you with several therapist matches, and you can choose the right one. Talkspace has experienced therapists specializing in couples, teens, and psychiatry care.
Founded in 2013, BetterHelp provides comprehensive online counseling services for people who want greater flexibility and support they can access around the world. The innovative web-based platform connects teens, adults, and couples to therapists and counselors through a private online message board and live chat that are available 24/7.
Phone and video conferencing is also available on BetterHelp, which is the largest counseling service in the world.
Since it was founded in 2009, MDLIVE has delivered cost-efficient and convenient digital psychiatry care, specializing in anxiety, depression, bipolar disorder, PTSD and trauma, and addiction. In addition to behavioral health specialists, there are also primary care providers for urgent care and dermatology, so patients can access all their healthcare needs via phone, online video, or the app.
MDLIVE offers virtual consultations at prices less than most co-pays, as well as e-prescriptions and treatment plans. You can choose less expensive online counseling sessions with a licensed therapist or psychiatrist consultations, which are slightly more expensive.
Amwell says it is covered by insurance for over 80 million people with both physiological and physical healthcare services. Unlike other providers, Amwell does not offer subscriptions and only charges based on sessions booked.
You get to select the therapist or doctor you want to meet with and then schedule a virtual video session on the web platform or app. Amwell is known for its quality counseling services for anxiety, depression, PTSD, and trauma, as well as couples therapy and support during life transitions.
Teen Counseling is known for its affordable and discreet online therapy services with professional counselors trained in helping adolescents. The counselors all have Master's or Doctoral degrees and up-to-date certifications.
Teens can talk to clinical social workers (LCSW), professional counselors (LPC), psychologists (Ph.D/Psy.D), and marriage and family therapists (LMFT). Counselors help teens work through bullying, anger, eating disorders, self-esteem, family changes, stress, and more mental challenges.
ReGain provides unlimited messaging and optional live chat for couples, plus phone and video sessions. The platform has accredited psychologists, licensed professional counselors, and marriage and family therapists. The hassle-free cancellation policy allows you to cancel any time, and you also have the freedom to switch your therapist if you want a better fit.
ReGain is also cost-effective because you can add your partner to the sessions for no extra fee. Couples can attend the therapy sessions over message texting even if they aren't in the same location.
Not many online therapy programs focus on group therapy like Circles. Certified coaches and licensed therapists lead online support groups for people who are going through similar challenges. Circles come together for weekly hour-long sessions via live video.
The chat function on the Circles app allows you to connect with fellow Circle members or your therapist 24.7. The Circles online group therapy platform is also very flexible as you can cancel the weekly subscription at any time.
Cornerstone Christian Counseling has Christian therapists who agree to a statement of faith and incorporate their religious values into personalized counseling sessions. All therapists are fully licensed and may specialize in premarital and family counseling, trauma, grief management, and more.
While there is no subscription management or subscription options, many customers appreciate the tiered pricing for different budgets and the online support teen and family therapy.
Talkiatry has two talk therapists but otherwise the rest are all psychiatrists, so it's a great option for those who want expert guidance on mental disorders. The platform aims to make psychiatry more affordable and accessible by connecting patients with board-certified psychiatrists online.
Talkiatry accepts insurance and offers updating pricing once you sign up with your insurance information. Talkiatry psychiatrists create personalized treatment plans for many mood and behavioral concerns, including obsessive compulsive disorder, major depressive disorder, panic disorder, and more.
With Rethink My Therapy you get access to comprehensive online therapy with affordable subscription rates and options for individual, couples, and family therapy sessions.
The platform has thousands of mental health professionals available to assist with depression, bipolar disorders, addictions, postpartum depression, women's issues, grief, loss, and more. It also sends records to your primary doctor.
Pride Counseling is committed to providing quality virtual therapy that's accessible to the LGBTQIA+ community. The licensed and board-accredited therapists and counselors specialize in issues facing LGBTQIA+ individuals and have at least three years of professional experience.
The platform collects initial information and matches patients to a therapist, although they can switch if needed. Live sessions are easy to schedule from the personalized private portal.
Doctor On Demand offers 24/7 access to emotional support and behavioral health services. Licensed therapists who specialize in cognitive behavioral therapy are available for video chat when it works for you. Plus, licensed psychiatrists can diagnose mental health disorders and develop treatment plans including medication.
After signing up and taking the assessment, you can browse the best therapists for you and schedule a video visit.
Ayana Therapy is only a few years old, but it's become known for delivering instant mental health services to BIPOC and LGBTQIA+. The platform's therapists make up a diverse community with different races, ethnicities, genders, sexual orientations, and religions.
They are actively working to de-stigmatize mental health through greater education and support. When you sign up, there's a detailed questionnaire with culturally sensitive topics that helps find a match with a licensed counselor who understands and respects your culture and background.
One of the biggest perks of online therapy with Cerebral is its acceptance of many in-network insurers. The monthly mental health service subscription provides comprehensive access to virtual care and online prescription management, even shipping prescribed medication directly to your front door.
All Cerebral therapists have a graduate or Ph.D. and are available to treat anxiety, depression, insomnia, postpartum, and menopause, as well as bipolar disorder, ADHD, and PTSD in some states.
Wellnite specializes in affordable mental healthcare with talk therapy and medication management to treat anxiety and depression. After signing up for a subscription, you can get connected to a board-certified physician licensed in your state on the same day.
These mental health professionals specialize in cognitive behavioral therapy and prescription medication. The live video and phone platform support personalized treatment plans and monthly follow-ups.
Online-Therapy.com is a leading online therapy platform for cognitive behavioral therapy that focuses on developing better emotional regulation and personal coping strategies. Their professionally experienced and educated therapists treat anxiety, depression, alcohol and drug problems, phobias, and eating disorders.
Instead of 24/7 support like other platforms, Online-Therapy.com therapists are available 8 hours a day Monday – Friday. The platform prides itself on a resource toolbox including a 30-minute weekly live chat, online journal, worksheets, messaging, activity plans, and yoga.
7 Cups connects you to caring listeners in chat rooms for complimentary emotional support, as well as cost-effective counseling sessions. The HIPAA-compliant support platform lets you message your therapist in a private chat room and explore mental health challenges over the phone. 7 Cups therapists help with overcoming trauma and abuse, navigating work and family hardships, and recovering from grief.
Brightside has an extensive network of psychiatrists and therapists to treat mental health conditions and connect patients with the medications they need to better manage their health challenges. The clinical advisory board at Brightside is made up of industry experts from Yale, Stanford, UCSF, and other leading institutions.
After a free mental health evaluation, Brightside recommends a personalized treatment plan and allows you to get your first appointment within 48 hours. You can choose from therapy, medication, or both with unlimited access to messaging, video chats, and check-ins.
HealthSapiens is a subscription-based online therapy resource with board licensed therapists specializing in bulimia, grief, insomnia, mood disorders, PTSD, substance abuse, teen/parenting, and relationship issues. After registering, users are connected with Masters-level counselors for pre-clinical sessions to discuss concerns. There's no limit to the number of pre-clinical sessions a patient can have, while counselors will set the counseling schedule as appropriate.
Teladoc mental health services are available through health insurance, employers, and non-profit organizations as well as a flat rate per visit payments. Teladoc provides mental health treatment reviews of existing mental health diagnoses and treatment plans.
Board-certified therapists and psychiatrists are available seven days a week to help whenever you're feeling down or experience anxiety, stress, and depression. Addiction, pain management, loss, and grief can be addressed through virtual sessions over the phone, video, or chat.
Calmerry offers professional mental health support for anger management, anxiety, stress, childhood abuse, chronic illness, depression, grief, trauma, eating disorders, and more. All therapists are currently licensed in their states and offer compassionate mental health care through live video and text. New patients complete a brief assessment and then pick a subscription plan based on the number of desired sessions and support. Live video sessions and private chats with therapists are available whenever it suits you, with free therapist switching if you need it.
Faithful Counseling connects Christians with licensed therapists who share their values. Online therapy is available via phone, video, or messaging at a time that's convenient for you.
Individually scheduled sessions offer the best opportunity to discuss challenges and concerns with accredited psychologists, marriage and family therapists, clinical social workers, and licensed professional counselors.
Although their backgrounds vary, all therapists and counselors have at least three years and 1,000 hours of experience.
Deaf Counseling Center was founded in 2001 and is deaf-owned and operated. Its licensed professional counselors and therapists offer dedicating counseling and psychotherapy for the Deaf community.
There are many insurance and payment plan options available to ensure the Deaf community has access to reliable online therapy via video using a HIPPA platform. American Sign Language is used across the platform for effective communication with a focus on holistic therapeutic services in a non-judgmental environment.
ChoosingTherapy.com connects patients and therapists on flexible schedules. This platform allows therapists to have a video-based private practice and gives patients the chance to find a carefully-vetted therapy professional who can help with life's challenges and mental health concerns.
Therapists set their rates and schedule which you can see from a directory search, which has filters like experience level, specialty area, and cost. Only therapists that fit your criteria will appear, so you can find a good online therapy match.
Created by the Centre for Interactive Mental Health Solutions, Bliss Online Therapy is completed on your own time and based on cognitive behavioural therapy. It's designed by psychotherapists to teach effective techniques for supporting mental health.
The secure and anonymous platform gives you practice techniques and quizzes to test your progress and help you move forward in navigating depression. You can contact support but there are not therapists readily available for live chat or video calls.
How To Choose the Right Online Therapy Provider for You
It's important to find a good match so you can get the most out of online therapy. To choose a therapy provider, you should look for someone who makes you feel comfortable and offers a personal connection. You want a therapist who makes you feel safe and at ease opening up. If there is an initial sense of comfort and connection, and you feel comfortable talking with your therapist about the things that are on your mind, then chances are this could be a good fit.
Keep in mind that sometimes therapists need to ask tough questions. This is part of the learning and healing process, and your honest answers allow therapists to better understand how to help you. It may be challenging at times, but it's all part of your journey, and your therapist should be patient and understanding as you dive deeper into your life and what's affecting you.
You should never feel pressured into staying with a therapist that isn't the right fit. If you are ready to change therapists, check with the platform/plan to see what your options are. Most should outline the steps to switching and point you in the right direction of finding a new online therapist that makes you feel better.
Benefits of Online Therapy
One of the biggest benefits of online therapy is flexibility. If you're going through challenges, you may not have the time to drop everything and drive to an in-person therapy appointment in the middle of the day. Online therapy can be done on your schedule, whether it's first thing in the morning or after work. Online therapists and licensed psychologists are available around the clock on different websites and apps, so you can find what works best for you.
Also, many people find online therapy to be easier than face-to-face sessions. This may be because you have more control over who you are speaking to and when, so you can prepare yourself while still feeling as comfortable as possible. You can speak with different online therapists to find the right fit, and then dedicate time to going through therapy and expressing your emotions in a healthy way.
Just remember, online therapy is customizable, so you can pick the platform, plan, and therapist that makes you feel the most comfortable.
Can I talk to a psychologist online for free?
Yes, there are many online therapy platforms that can connect you to free psychologists and mental health support professionals. 7 Cups and Doctor on Demand are two options for free support services.
How much does online therapy cost?
Online therapy ranges greatly in cost depending on the location, type of services, duration, and insurance. While meeting with a therapist face to face is usually $75-$150 an hour, online therapy is more affordable.
Unlimited messaging plans typically start around $60-$90, and prices go up from there depending on the number of people attending and the overall theme.
How can I sign up for online therapy?
First, identify the key goals of your therapy sessions – do you want to talk to someone about your mental health in general, or speak with a licensed psychologist specializing in a certain area?
Then, using our list of the top 25 online therapy sites, explore some of your options and sign up with your preferred platform to get started.
What can you tell your therapist in online therapy?
It's important to be as open and honest with your therapist to get the best results. The more they know about the situation, the more they can help you navigate your options. Online therapy is your opportunity to talk about families, relationships, jobs, hobbies, and ambitions.
Can people of all ages access online therapy?
Yes, children, teens, and adults can access online therapy. There are dedicated platforms for different age groups, as well as couples and families. Finding therapists who specialize in a certain age group can make a big difference, especially for at-risk teens who need someone who understands their particular struggles.