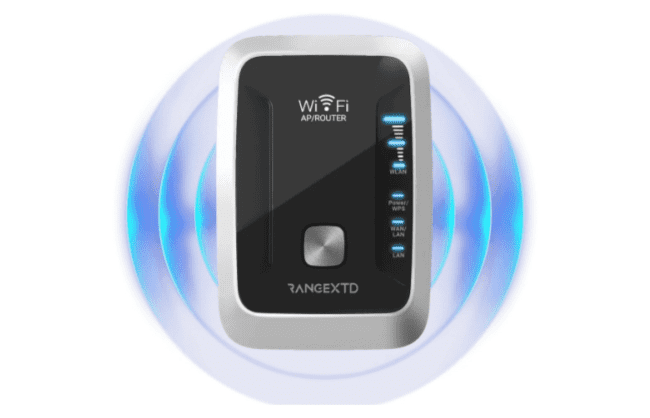 Having good WiFi is a must for homes. Depending on the layout of your home and your internet provider, you may find that your connection isn't as strong as you would like. Range XTD is a new WiFi extender designed to increase the strength of your signal and send it to more areas of your home.
In this review, I will go over both the pros and cons of the device, where to buy it, and how much it costs. Use our Range XTD review and links to learn more and purchase the WiFi extender.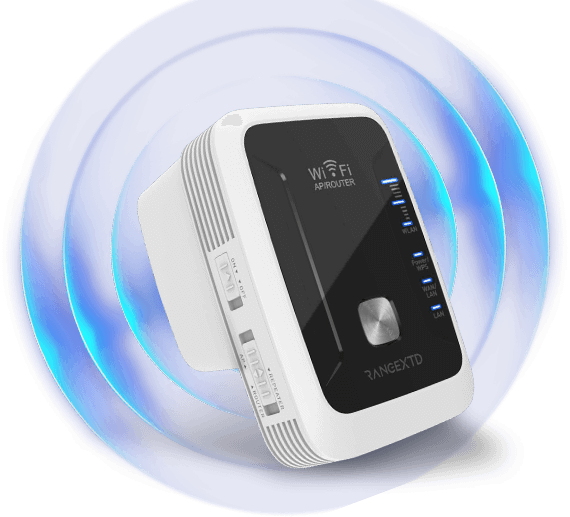 Find out more about the Range XTD and the benefits that it has for your home before you buy.
PROS
Gives you an easy way to boost and extend your internet signal
Compatible with all internet service providers
Works with all electronic devices
Boosts signals in spaces of up to 230 square feet
CONS
Doesn't offer much security or protection
Some shoppers found that it was hard to set up
May not work that well in large homes
BOTTOMLINE
The Range XTD WiFi Extender is one of the best tools for homes with dead spots where they lack an internet signal. It works in spaces of more than 200 square feet and is easy to use. You can connect it to any router and electronic device, including phones and video game consoles.

iReviews Shopping Assistant
Find the best prices for this and many other products with our chrome extension
Product Features
Price: As low as $49.95
Range: 230 square feet
Device connections: Unlimited
Security: WPA/WPA2
Shipping: $8.95
What is the Range XTD WiFi Extender
Range XTD is a new product that extends your original WiFi signal. It works with all service providers and can be used in any home. It increases your WiFi coverage and can support data transfer up to 300 Mbps. Range XTD offers multiple connection points for those who want to use it with a router or access point. It can also be used as a signal repeater when needed. The maker even offers a money-back guarantee on the product.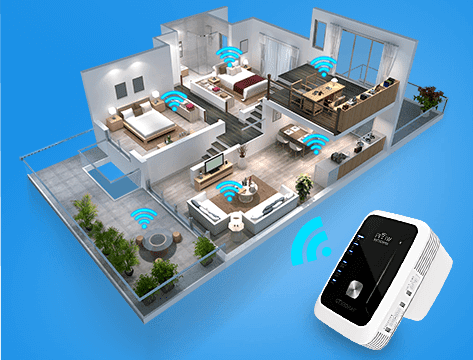 The Range XTD can help if your home is an internet desert.
Signs That You Need a WiFi Extender
A common sign of a weak internet connection is dead spots. This refers to a place in your home where you do not have a signal. If you find that an area in your house is a dead spot, a WiFi extender can help.
I have a pretty decent router in my house, yet sometimes I still experience dead zones that the wifi can't reach. I found that, after installing the Range XTD, my wifi was not only faster but eliminated most of the dead zones in my house.
I also recommend this device for those who want a stronger WiFi signal outside. The Range XTD can significantly boost your signal and help it reach more outdoor spaces. This is one of the few extenders capable of working both indoors and out.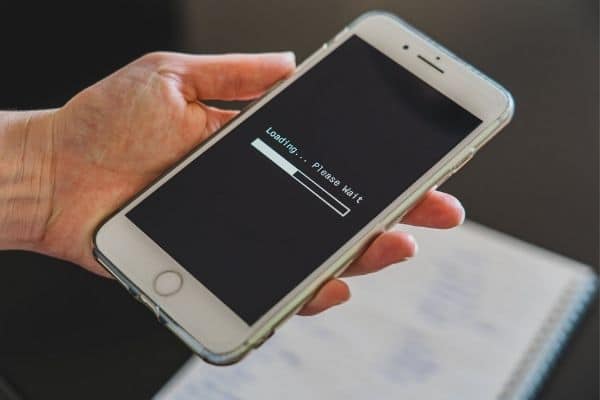 The Range XTD WiFi Extender is compatible with all types of devices.
Is There Any Limit to How I Can Use the Range XTD Extender
According to the official website of the manufacturer, the device has no limit to how many devices you can connect to the signal booster, making it very helpful for modern homes. Range XTD is compatible with all types of streaming boxes, including Roku and Apple TV.
When I used mine, I placed it in the outlet next to my backyard. By putting it here, I was able to get a decent wifi signal both outside and even in my garage.
The Range XTD also works great with video game consoles. This extender boosts the signal from your router and sends it to every device in your home that connects to the internet. You can even use it on your phone, tablet or computer. I will say though that the instructions can be confusing at times, but I was able to get everything set up in just a few minutes.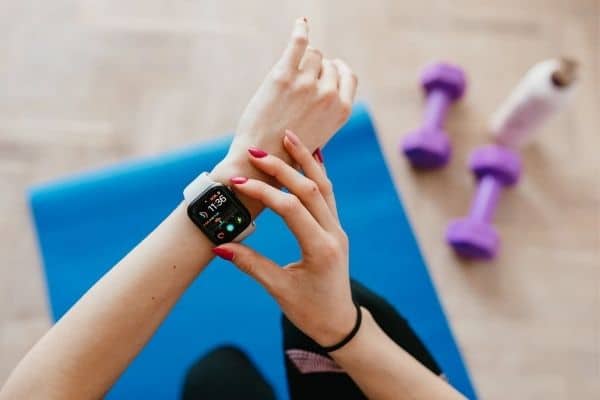 Use the Range XTD with your smartwatch and any other device that connects to the internet.
How Can You Use the Range XTD
Remove the extender from the box: Make sure that you have everything that you need and take a few minutes to read through the instructions
Locate the plug on the back: You will slip the plug into an available wall outlet and wait for the lights to turn on
Press the button on the front of the extender: Look for the letters WPS that indicate this is the right button and push it
Use the Ethernet ports: This WiFi extender has support for a Wide Area Network or a LAN connection and has ports that help you set up your network
Check the signal strength indicator: You should see a light on the front of the device that indicates the strength of your signal. Make sure that you see all three bars on this light to identify the best place to use it in your home.
Connect to your internet: The setup wizard that comes with this device makes it easy to connect it to your internet and enter your WiFi password. You can then connect all of your devices to the signal extender.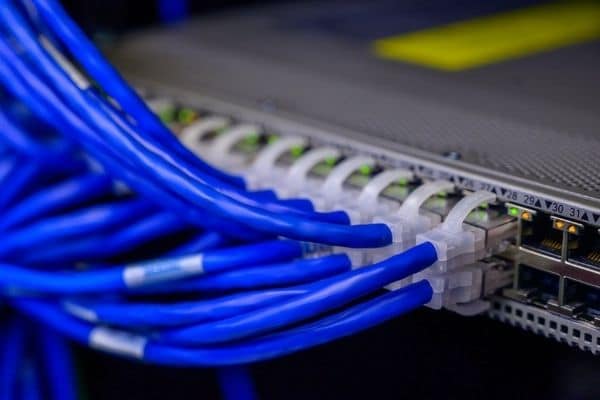 It takes only minutes to set up the Range XTD and use it with your WiFi or Ethernet cords.
Where Can You Use the Range XTD
You can use the Range XTD WiFi Extender anywhere in your home. If you have a router on the first floor that has trouble sending a signal to the second floor, you can place Range XTD in an outlet on the stairway leading to the second floor or a nearby hallway. The booster picks up the original signal and sends it to devices farther away.
I recommend that you try a few different outlets before picking the final spot to use it. You can also use the extender close to a door to send your signal outside. I also found that the device did a good job of sending the signal further outside when placed next to a door.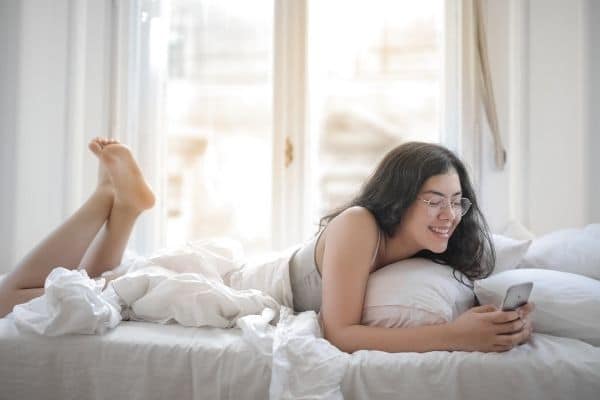 With the Range XTD WiFi Extender, you can even use the internet in bed.
Who's This For?
The Range XTD WiFi Extender is a must-have for anyone dealing with dead spots in their homes. If you have any internet dead spots in your home, adding the Range XTD will give you the signal boost that you need.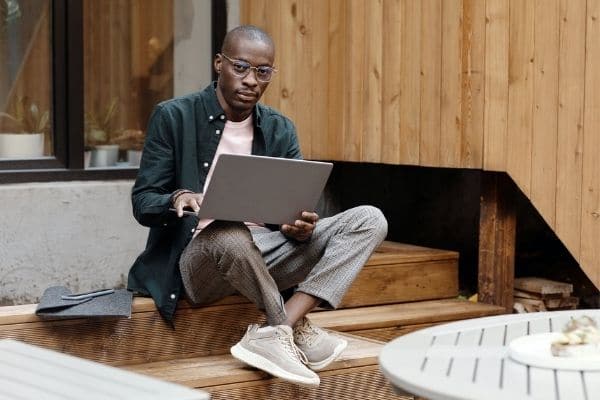 Use the internet as easily outside as you do indoors with the Range XTD WiFi Extender.
What are the Top Features of the Range XTD WiFi Extender
Some of the top features that I think make the Range XTD worth its price include:
Built-in antennas: Many similar WiFi extenders have external antennas you may have to mess with to get working properly. The Range XTD offers the same signal boost from internal antennas.
Different modes: Choose from the three different modes to use the extender the way you want. You can use it as a signal repeater or connect it to your router to boost your signal.
LED indicator lights: I like the LED indicator lights located across the front of the Range XTD because they let you know when you have the strongest speed.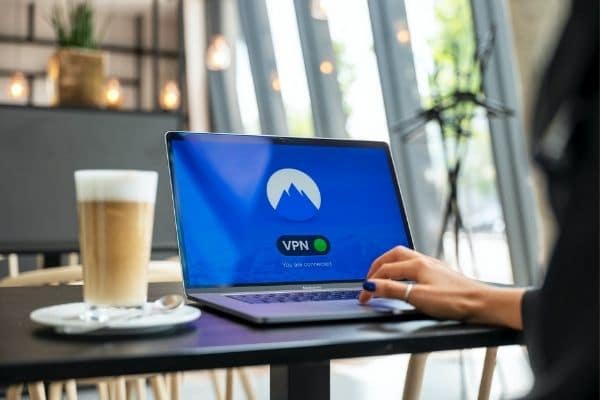 The Range XTD can work with a VPN, too.
Features
Portable Design
Some of the other similar models that we looked at are heavy and/or bulky. Once you set one up in your home, you won't want to move it. The Range XTD has a portable design and is an extender that you can easily take with you. The portable design also ensures that you can move it around your house to find the best spot for the extender.
30-Day Warranty
According to the manufacturer, this warranty starts on your estimated delivery date. You have a full 30 days to try the WiFi extender and see if it's a good fit for your home. If you're not happy with the way it works or it doesn't work with your WiFi, you can return it for a full refund minus your shipping rate.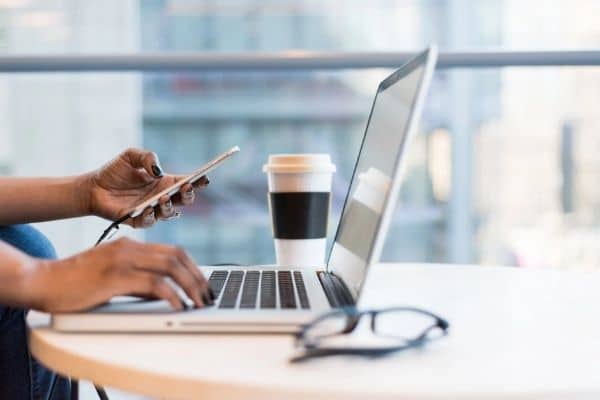 Get the signal boost that you need for any device and any spot of your home with this WiFi extender.
Compatible with All Devices
Even if you have a last gen game console, you will find that the Range XTD WiFi Extender is compatible with your console. This WiFi range extender is compatible with other devices that you use at home too, including cell phones, tablets, laptop and desktop computers. I personally have a lot of devices that connect to the internet which is why this product is perfect for me.
Unlimited Connections
The Range XTD WiFi Extender offers unlimited connections. Use it with all of the electronics that your family loves and the devices that you use daily. Even some of the expensive systems that I found will limit how many devices you can use at a given time, some limit you to as little as five to 10 devices.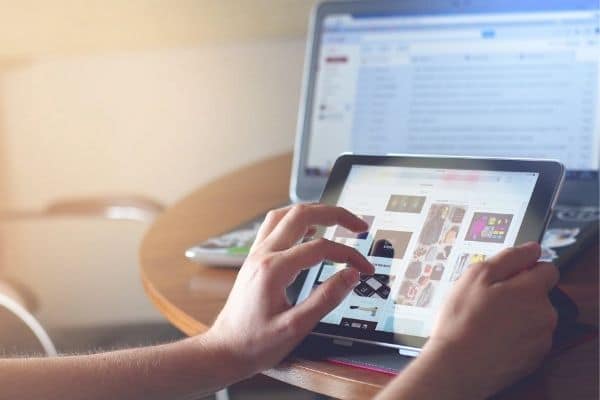 Use dozens of devices at the same time with this WiFi extender.
Strength Indicator Lights
At the front of the Range XTD WiFi Extender you will see the three LED indicator lights. As soon as you plug it in and hit the power button, the lights will show you the strength of your connection. The best place to use it in your home is in a spot where all three lights shine.
Set Up
While I do like how the Range XTD performs, I did have quite a bit of trouble setting the device up. For one, the instructions are printed on one giant fold out piece of paper which was difficult to hold while using the product. The instructions also tell you to put in a certain web address in your browser, something I've never had to do with another WiFi extender.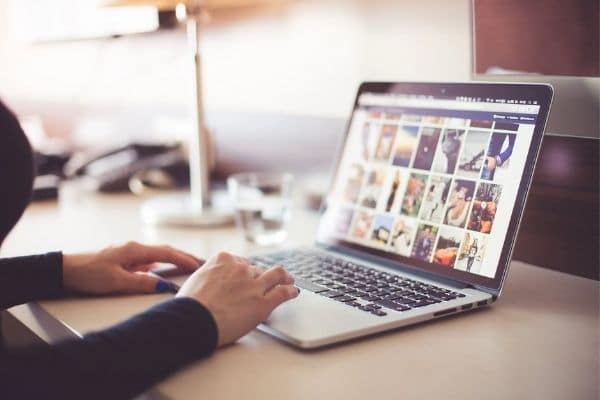 Experience a strong internet signal when using this WiFi extender with a laptop or another device.
Your Choice of Extenders
I wanted to make it clear in my Range XTD WiFi Extender review that some homes may need more than one of these devices. According to the official website, this extender works best in spaces of up to 230 square feet. If your home is large, you may need to create a chain with multiple extenders. Each one picks up the signal boosted by the last device and moves it through your home.
Choose the Right Location
Another thing that we like about this WiFi extender is that you can use it almost anywhere in your home. You just need to make sure that it is close enough to your wireless router that it can pick up your WiFi signal. Beware of any large appliances or other obstructions that will block the signal and keep the extender from picking it up.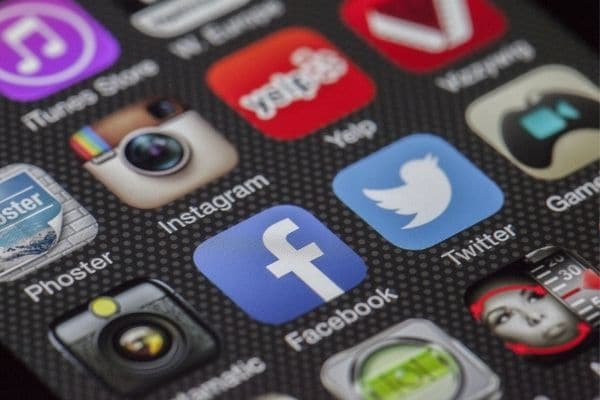 This WiFi extender can even improve the way that you access and use social media sites on your phone or another device.
Factory Reset Option
This is something that you can do in minutes. Simply locate the Reset button on the side of the device, then plug the extender into an outlet and wait for it to get power. Push on the Reset button and hold it for at least three seconds. The lights on the front will flash when it resets.
Universal Voltage Options
Don't worry if you live outside of the United States because the Range XTD is available with several outlet/power options. Before paying for your order, look near the top of the page for your power options. While you can buy an extender that works in the United States, you can also choose one that works in the United Kingdom, European Union or Australia.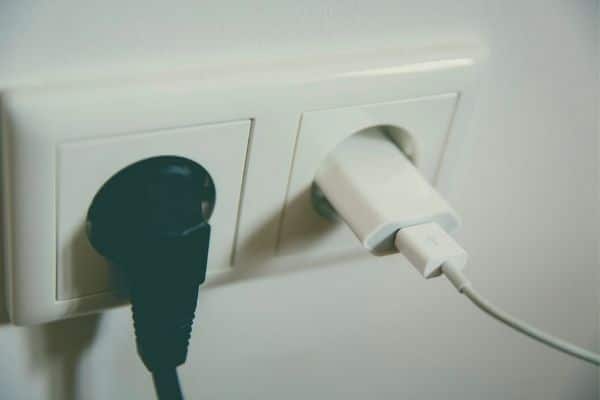 Choose the type of plug that you need based on where you live or travel.
Problems with the Range XTD WiFi Extender
One thing that customers didn't like about the Range XTD is that it is only available online. You won't find this exact model sold at stores beyond the official website, which I provided a link to in the "Where to Buy" section. Some also disliked how long shipping took. While some received their WiFi extenders within a few weeks, others waited up to a month or longer for it to arrive.
Other Cons of the Range XTD WiFi Extender:
You may find the setup directions confusing and hard to follow
The warranty doesn't last very long
Some customers had problems filing a warranty claim
Customer support is sometimes hard to reach
It often works better in smaller homes than larger ones
Where to Buy
While you might see listings for other WiFi extenders on retail websites, the best place to buy the Range XTD WiFi Extender is right here through the affiliate link. When you visit this page, you need to wait a few seconds for it to load. You will then see information about the product and a list of FAQs that answer any questions that you have. Clicking on the link to buy allows you to view any special offers and lock in the low price that is available today.
Originally priced at $99.90, the Range XTD WiFi Extender is now available for only $49.95, which helps you save nearly 50%. Get an even better deal when you buy more than one of the extenders. You can get two for $99.90 or three for $112.39. The best deal is a set of four extenders for only $149.85. Click our affiliate link today to see how much you can save on the WiFi extender.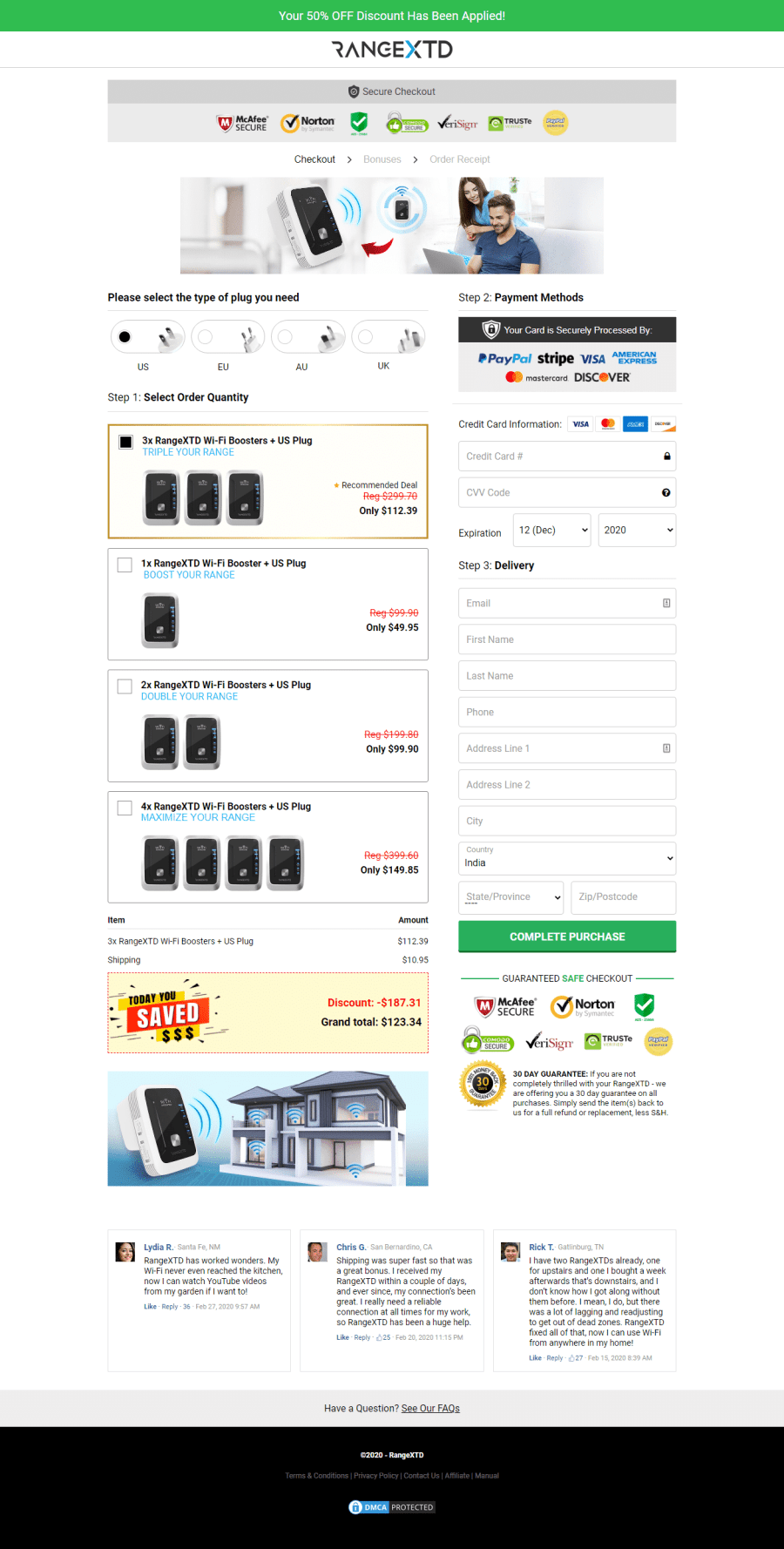 Competition
Using a WiFi extender is a great way to get more out of your home's WiFi. If you're on the fence about the Range XTD device, take a look at some of the competitors that you might want to try.
NETGEAR Nighthawk Whole Home WiFi 6 System
One of the top competitors to this device is the NETGEAR Nighthawk Whole Home WiFi 6 System. You get two mesh WiFi extenders that pick up the signal from your router and spread it to different rooms.
NETGEAR claims that the system can support more than 20 devices and provide a stable speed and signal for each one. Though it does work well in homes with dead spots, the system has a high price tag that might be outside of your budget.
BrosTrend 1200Mbps WiFi Extender
Those looking for something a little more affordable might go with the BrosTrend 1200Mbps WiFi Extender, which costs slightly less than the Range XTD does. You can connect up to 20 devices to the product without seeing any reduction in your internet speeds. Though it is easy to use and works with most electronics, I found that the range isn't as strong as the manufacturer claims. This is actually the one I replaced with the Range XTD.
NETBOX WiFi Extender
You can also save money with the NETBOX WiFi Extender, which is often available for $50 or less. Designed to extend the range of the internet signal from your router, it is also compatible with Alexa devices. When used as a signal repeater, it can boost your signal and send it through a home of up to 3,000 square feet in size.
TP-Link AC2600 WiFi Extender
Priced at more than $100, the TP-Link AC2600 WiFi Extender is the best option for those with larger homes who can afford the price. It gets great reviews from customers who like that they can adjust the antennas to boost and send the signal in different directions. Others like the port that allows them to connect devices directly to the extender and bypass the WiFi signal.
Final Verdict
Living in a home with a poor internet connection can make it almost impossible for you to do everything you love doing online. The Range XTD WiFi Extender is a new product that can both eliminate those dead spots and provide the signal boost that you need.
I recommend looking at some of the problems that other customers had, including issues with setting up the device and the lack of security. When you compare the negative reviews to the positive comments, you'll find that many customers had generally good experiences with the device.
I hope that my Range XTD WiFi Extender review helped you decide whether this is the best WiFi extender and the one that is right for you.