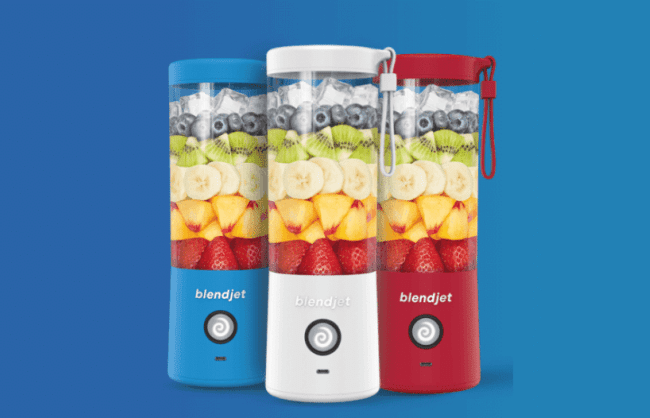 About BlendJet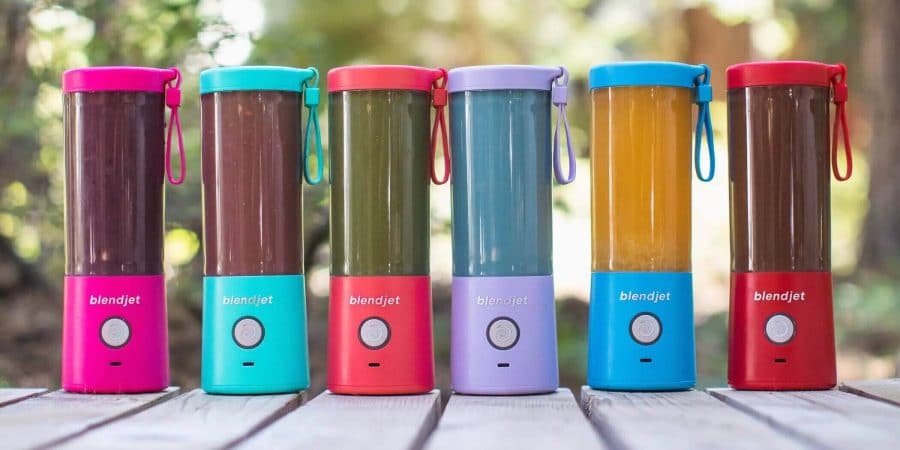 Blend anywhere, anytime!
I know my kitchen is small, so there isn't a lot of space to give for a lot of bigger devices I might want to have. Take, for example, a blender. That's where a product like BlendJet can come in handy for people like me.
BlendJets are small, portable blenders that claim to quickly and easily prepare shakes, smoothies, purees, and more. In this review, I will look at the company and its goods, as well as customer reviews, promotions, and other factors, in order to help you decide whether or not their items are worth purchasing.
PROS
Portable and highly lightweight
USB rechargeable
Self-cleaning (easy reuse)
Myriads of flavors (Mocha Chai, Green Peach Ginger, Tropical Blue, etc.)
Installment payment options are available for given products
Free shipping across the globe
Worldwide shipping
CONS
Poor customer service
Sometimes products arrive damaged
Long delivery times especially with international orders
BOTTOMLINE
BlendJet is truly the next-gen blender! It takes about 90 seconds to make single-serving smoothies, protein shakes, and frozen cocktails with this battery-operated BlendJet One, which can be used anywhere without the need for an electrical outlet. Better yet, you will get to choose from over 16 colors for absolute diversity.

iReviews Shopping Assistant
Find the best prices for this and many other products with our chrome extension
Product Features
Price: starting from $10
Shipping: Approximately 5 business days
Returns: 30 days for damaged or defective items
New Shopper Discount: 20% off on coupon purchases
Overview
Blendjet is a newer player on the market, really starting to take off in 2017. I found that the reason they've managed to make such a name for themselves in a short time is their big marketing and their more environmentally friendly focus on the production of their goods.
While I didn't get much of a difference in things such as taste from their non-toxic polypropylene and polycarbonate, the full benefits of this change would probably take time to be noticed in your day-to-day life.
I found the BlendJet blender worked just as you would expect it to. No massive surprises to be found, and for a product meant to help you in the kitchen that's a good thing.
While they put plenty of attention on how the products are made, the product itself does wonderfully at its job. No corners are cut, and you still get a fully functional product.
I'll be covering their blender models, drink flavors, and how the subscription service works. All of this should give you a good idea of what I think about their service and should help you make a decision yourself.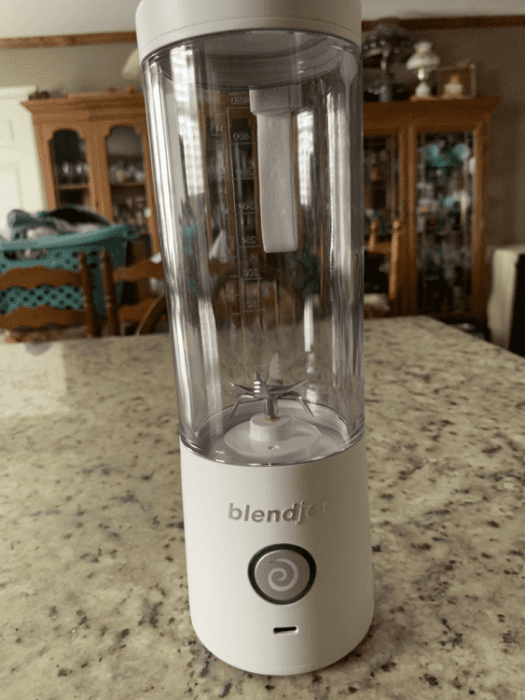 BlendJets Review
There are several products and models of BlendJets, so here I will be giving a general overview of my thoughts on each one.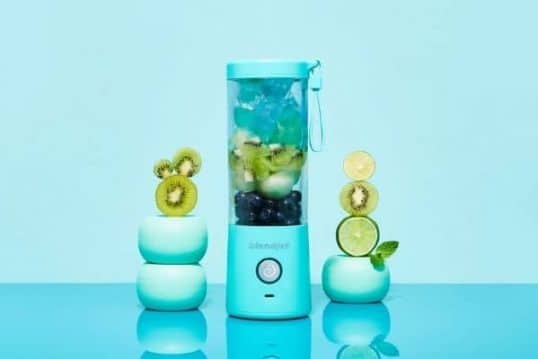 Expand the limits of your regular bender!
BlendJet One Review
BlendJet One is the first of the product line I want to look at. This is a more modern portable blender than many older ones that still stock most store shelves today.
Known as "the original portable blender," this device gives you a good idea of what the main goal of BlendJets is. It's portable, easy to use, and doesn't sacrifice too much power to achieve this. Going further into the modern angle of this device, it's USB rechargeable, so there are no wires or connections to worry about.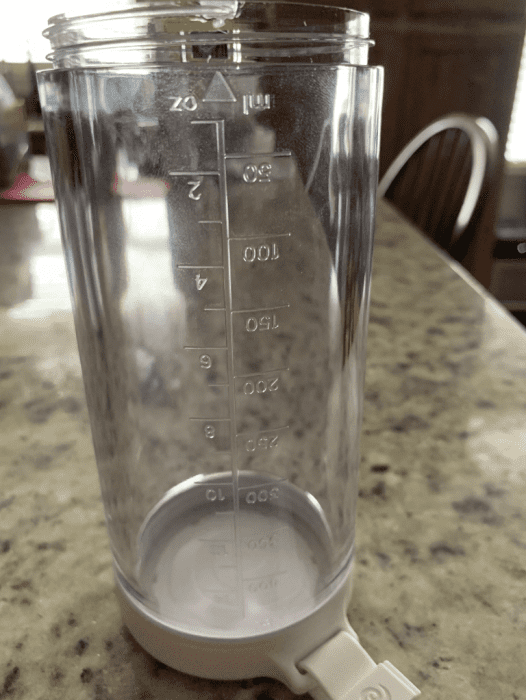 With its compact size, this blender can fit in a cup holder or bag while still being large enough to whip up your favorite blended drinks. I've found that this size is something that should really be appreciated. When you live with a smaller kitchen, space is a premium and you don't have much room for too many bigger devices.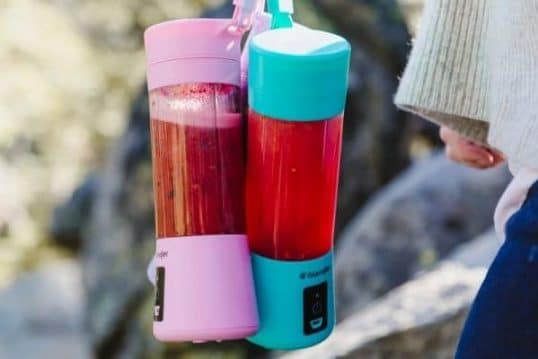 Dream in color as you enjoy your blending journey!
BlendJet 2 Review
The BlendJet 2 is the newer model available for use. I'm happy to say that the compact size is still a major selling point of this model, with it taking up about as much space as the original.
This BlendJet is equipped with a food processing pulse mode that is capable of crushing vegetables, fruits, nuts, and other foods in various sizes. This is a big addition, but I find the simple features like the additional measurement lines make for as much of a world of difference.
I would have expected the BlendJet 2 to be loud given all the extra power it's supposed to pack, but It's so quiet I could use it without even disturbing my pets. In addition, the BlendJet 2 blender has a lock mode to prevent accidental blending and spilling of ingredients. A welcome feature, because I find the worst part about the kitchen to be the cleanup.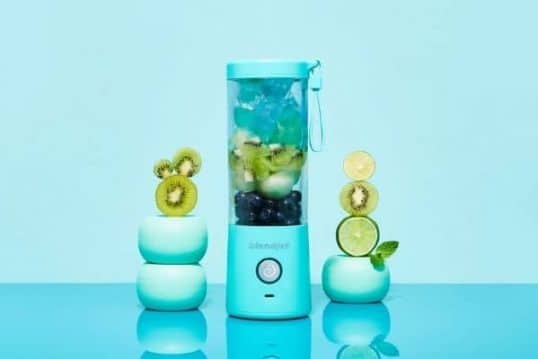 Meet the ultimate Next Gen Blender!
BlendJet Jetpacks Review
The BlendJet JetPacks are additional packets that can add taste to your smoothies. The main flavors they come in are Banana Blueberry, Raspberry Dragonfruit, and Mango Matcha. I think the best of them is Raspberry Dragonfruit, though the taste of all the ones I tried was more than good.
Each Jetpack costs about the same, and the decent flavor choice means that there is bound to be one for everyone. They don't feel too pricy either considering what is being given, though for the ones with less exotic tastes it still might be cheaper to just buy some fruit at your local market.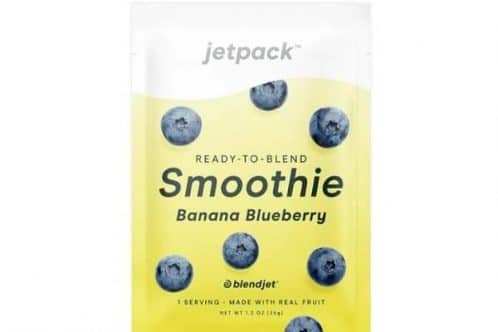 Top-notch quality smoothies at a single button's press!
BlendJet Jetsetter Insulated Sleeve Review
The Jetsetter Insulated Sleeve was designed with care to provide maximum protection for your BlendJet. When used, smoothies and shakes are supposed to retain their flavor, freshness, and cold factor when stored in this protected insulated pouch for storage. This works at least for the cold insulation part, but I found that the amount of time the freshness of the smoothie lasted didn't change too much.
It's sturdy, water-resistant, and the built-in wrist strap makes it simple to transport wherever you plan on going. This makes it well suited for outdoor ventures, and I found it easy to go on longer walks bringing it along with me.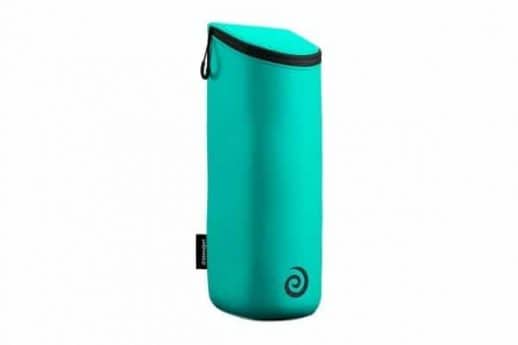 Pouch it up the Jetset way!
BlendJet Jetsetter Insulated Tote Review
The Jetsetter Insulated Tote is supposed to keep ingredients refrigerated for hours, be well-insulated and be leak-proof. I don't think this product is as necessary as the rest for me personally. While it does work, the number of chances I feel I will get to use it feel limited.
This one will depend on how much time you spend moving around outside and around wherever you live.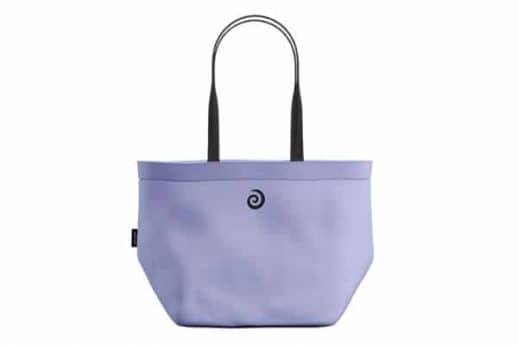 Take your BlendJet with you everywhere in style!
BlendJet Subscription Review
The BlendJet Subscription for their JetPacks allows you to customize your smoothie by selecting the taste that you want. This service is really for those who've gotten a taste of some of the JetPacks and want to make sure they get a steady supply of them. It's simple, easy, and I think it's a good way to keep yourself stocked if you're someone who has trouble remembering to get everything they want at the grocery store.
The BlendJet membership is automatically delivered every 30 days, and it may be canceled at any moment. You have complete control over your subscription with this option. BlendJet provides a JetPack Smoothie Starter Kit with 12 packs for $63. Not the worst deal I've ever seen.
BlendJet Features
The BlendJet One is a personal-sized and battery-operated device. This means unlike the majority of other blenders it's easy to move and can be used almost anywhere. I found that it was still suitable to use just as home as well, which is still the most likely place you will be using it.
The BlendJet One has 14 different colors to select from and create a wonderful array of choice. You're bound to find one you like the look of to fit in your kitchen.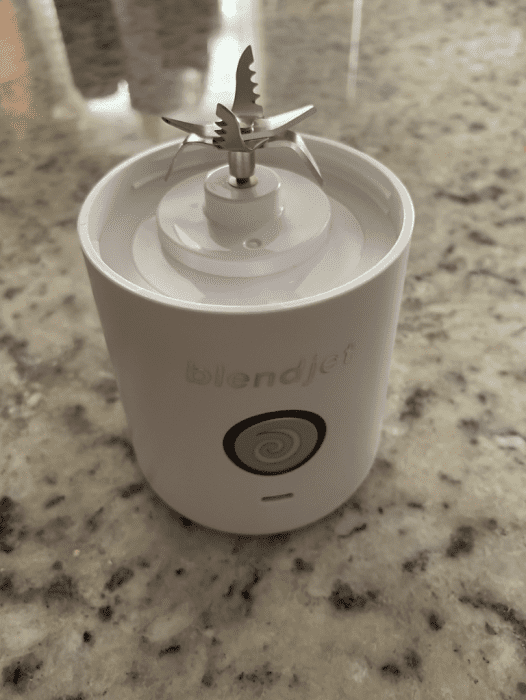 The BlendJet One is thin, small, and weighs almost nothing making it easy to tuck away in a gym bag or backpack. The base is only approximately 3 inches in diameter, so it won't take up a lot of space. You can even tuck it away in a small corner of your kitchen as I have.
All this portability and efficiency isn't without any costs, though. If you're looking for bigger smoothies, or want to make a lot in your blender all at once then this probably isn't the right product for that. It's small, so the portions it makes are also small to match. This can be a good thing if you're trying to cut back, but otherwise, it's just a negative.
That said, the BlendJet is simple to operate, requiring only a single on/off button. It is not very noisy, and it can get the job done in about a minute.
On the other hand, some tougher smoothie ingredients are difficult to blend with a battery-operated motor. While cutting huge fruits into little pieces makes them more easily blend, I find that this level of preparation almost defeats the purpose of having such a simple and easy-to-use device.
If you plan on using smaller fruits like berries or softer ones like bananas then there won't be much of a problem with the power. Just don't expect some of the hardier options out there to go down so easily.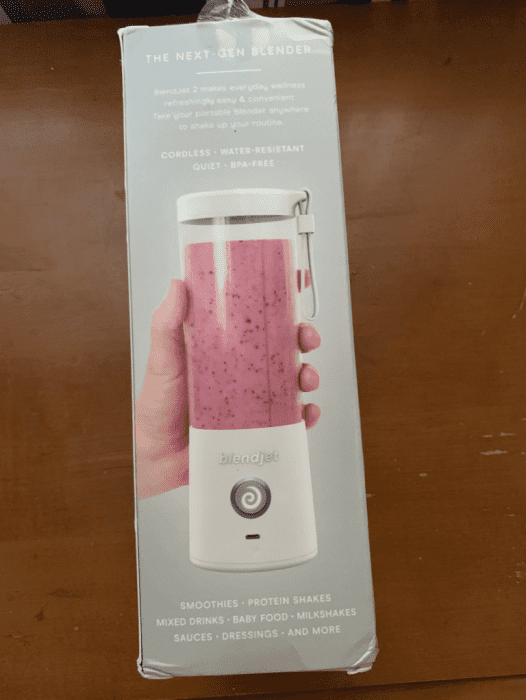 BlendJet Customer Service
When I looked up reviews all over the internet the vast majority of customers praise BlendJet for their outstanding customer service, which is especially noteworthy given the company's availability of replacement parts for damaged or malfunctioning blenders. I've always found with products like this, customer service tends to be lacking, but BlendJet makes a remarkably good effort on that front.
Many consumers have also expressed their appreciation for BlendJet customer service, a rare thing to hear. It's always my opinion that customer service plays a huge role in the quality of a product in the long run, and when it's lacking it can ruin the user experience.
That being said, no service is perfect. Some international clients have expressed dissatisfaction with the length of time it takes for their orders to arrive in the United States. One consumer, for example, reported that they had been waiting for more than three months.
A few negative customer reviews have stated their BlendJet products arrived badly damaged or defective, or that their blender stopped functioning soon after arriving. Also, while I had no problem getting through to their customer service, the experience could easily be different and far more negative for others.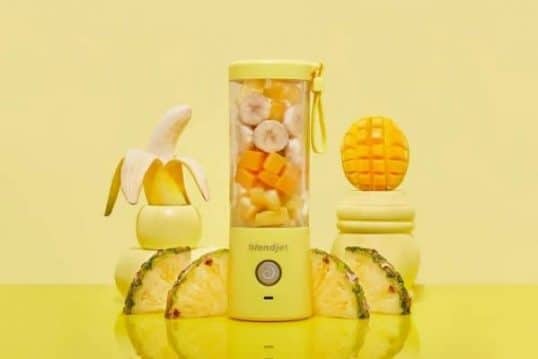 Adding color to all your favorite flavors!
Is BlendJet Worth It?
What do I think of the BlendJet after getting a first-hand experience with their products? I believe BlendJet can be a worthwhile purchase for a variety of reasons.
For one, every customer has the ability to define their own version of a better and healthier life with BlendJet. It encourages you to go out of the house and live your best life, rather than staying in the kitchen all the time.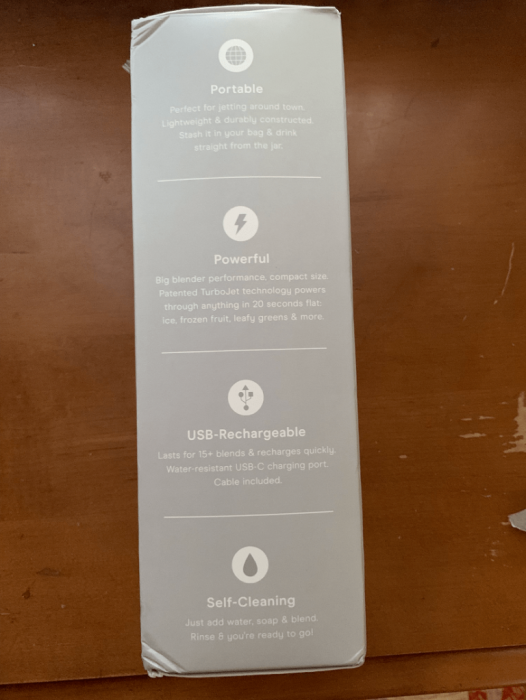 The easy and simple to use nature of the product means that it works anywhere at any skill level. As long as you get your portions rights and don't put something in that might overwork the motor then it's as simple as on and off.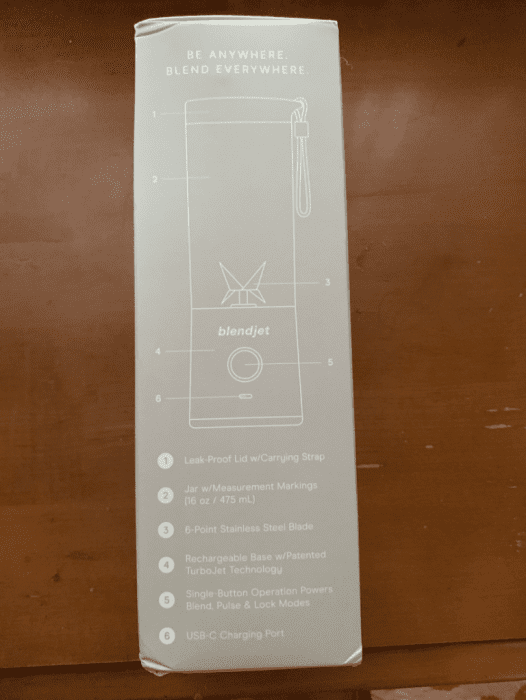 While there is negative feedback and even I can see a few problems that might arise from the product, it is important to understand that for every negative review, there are hundreds of favorable ones to balance things out. It's worth it if you can get past those few minor setbacks.
FAQ
Are there any BlendJet Discounts and promos?
For more information on any upcoming or current promotions, please see the BlendJet website.
Where can I buy BlendJet products?
BlendJet.com is the only place to get their portable blenders and JetPacks.
Does the BlendJet really work?
For basic smoothie and other blending purposes, it's a fine product.
Where are BlendJet products manufactured?
BlendJet is a Californian company.
Is BlendJet BPA free?
Yes, BlendJet mixers are BPA free.
Can I drink out of the BlendJet blender?
Yes, the BlendJet can be used as a bottle with relative ease. The contents of the container do not need to be transferred into a glass.
Can BlendJet go in the dishwasher?
Despite the fact that the BlendJet is water-resistant, you should never put the entire BlendJet, including the lid, jar, and base in the dishwasher.
Can you put ice in the BlendJet?
According to BlendJet, as long as the majority of what you're creating is liquid, this blender can handle frozen ice and fruit without any problems at all.
Is BlendJet noisy?
BlendJet operates at a whisper-quiet level. It is quite enough to utilize for reading materials from the library or for getting ready in the morning before the rest of the family wakes up.
Can the BlendJet be used while charging?
It is not recommended because the BlendJet must be completely charged in order to function properly.
What is the key difference between the BlendJet One and BlendJet 2?
The BlendJet 2 is significantly more powerful and faster.
How long does BlendJet take to deliver?
BlendJet ships to sites all across the world, including the United States, Canada, the United Kingdom, and other foreign destinations. Orders placed in the United States will be delivered usually within 2 business days; orders sent internationally will be delivered within 6-9 business days or more.
How do I return my BlendJet?
To begin the return process, send an email to [email protected] from the customer's email address. The typical return policy is 30 days in duration. If 30 days have passed since the date of purchase, BlendJet is unable to provide a refund or exchange in most cases.
BlendJet will only replace things if they are defective or damaged when they arrive at their destination. Send an email to [email protected] if you want to swap it for the same item. The consumer will be liable for the costs of mailing the item back to the retailer after it has been received. The charges of shipping are non-refundable.