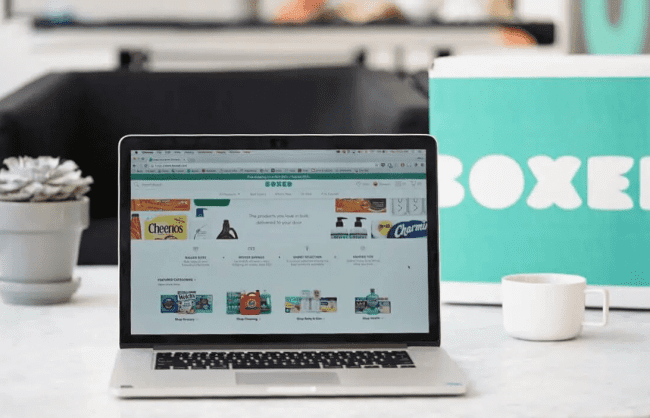 Having products you frequently use be available in bulk sizes is really nice, but to get these often requires a paid membership to a specific store that may or may not be in your area. Not to mention the fact that you still have to drive to the location, pick out the products yourself, that may or may not be in stock, and then drive all the way back with them.
Fortunately, Boxed is here to make buying products in bulk much easier. With Boxed, you can get a wide variety of bulk products delivered right to your door with no membership fees.
In this review I will go over the basics of Boxed, the products they provide, the way it works, and even the online infrastructure, so that you can decide if this is a brand worth looking into.
PROS
Wide variety of products
Easy to use online store
Coupons and free samples available
Products delivered to your door
No membership needed
BOTTOMLINE
Boxed marks and exciting new beginning for online shopping! Finally you can get all the bulk products you love without having to go to a physical store or pay a membership fee.
What Is Boxed?
Boxed is an online retail brand where you can buy all sorts of products in bulk that are then delivered to your doorstep all in one box. Products from Boxed are similar to the ones you would find in a wholesale retailer store, like Sam's Club or Costco, and they have many of their products available in bulk sizes.

You can think of Boxed as an online Costco, since they have many of the same products in the same varieties. While you can't get prescription medicine or ready made food with Boxed, like you can at Costco, Boxed offers a convenient alternative to going out to the store and carrying home your bulk purchases.
Features
As stated above, you can get all sorts of bulk products delivered right to your door with Boxed, and all in one convenient delivery. Featured brands include Frito-Lay, Quaker, Dixie, Tide, Dole, Kraft, and so much more.
Many different categories of products are available for purchase from Boxed, such as snacks, beverages, frozen meals, household essentials, baby products, sporting goods, office supplies and even toys.
Also with Boxed, you don't have to pay each month for a membership. You will have to create an account if you wish to browse the site, but afterwards, you'll only have to pay for the products themselves and the shipping.
A section of currently active coupons is available on the site, which I recommend looking at first so that you can get a deal on whatever you're trying to buy. Of course, one of the best parts of going to a warehouse store like Costco is trying out all the free samples available. Luckily, Boxed also offers a selection of rotating free samples that you can add to your order and try before you buy.
How Can You Use Boxed? / Who Is This For?
After creating an account on the Boxed official website, all you need to do is pick out your products, add payment and shipping information, and then wait for your order to be delivered to your door. It's as easy as buying anything else from a website or through a grocery delivery service.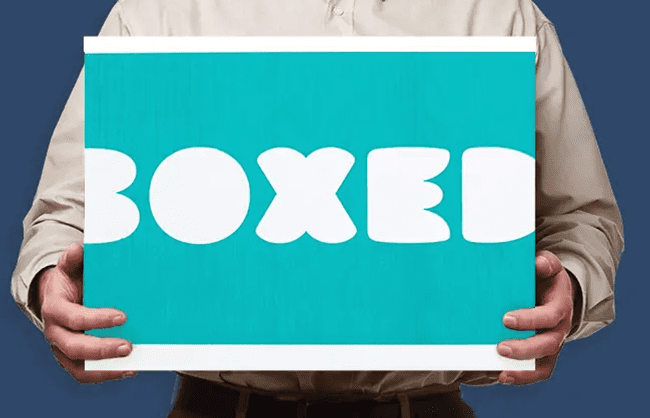 Fans of bulk products should love the service that Boxed provides as they essentially do everything brick and mortar retailers do, including coupons and free samples, but they do it all online. Disabled people and those with limited mobility I feel will benefit the most from Boxed, since they don't have to leave their house to get the products that they want or need.
Web Infrastructure / Branding
Aside from having to create an account to just browse the products, I think that the Boxed official site is great. Everything looks nice, functions well, and all links go to where they're supposed to.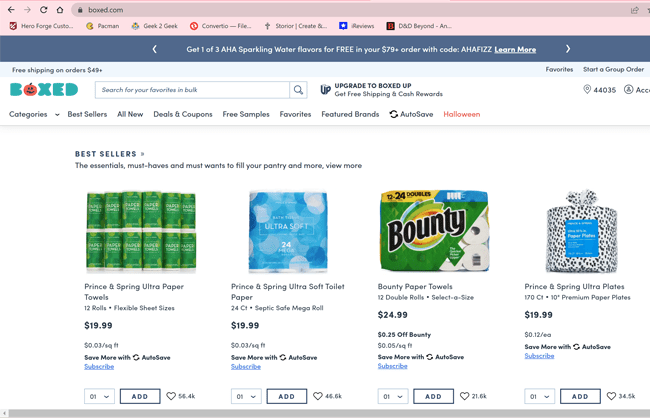 As I stated above, I really like the tabs for products on sale, coupons, and free samples, because they give you all the same options that you would have at a physical store location. You can also shop by a specific brand and search for the specific product you're looking for.
As for branding, Boxed wants very much for you to know that this is a different type of retail chain. They have a simple, yet fun and effective look to everything they do, which I think fits perfectly for a brand like this.
Should You Buy It
If you already have a membership for a store like Costco or Sam's club, then maybe hold off before switching to Boxed. But if you're someone who likes bulk products but doesn't like going to the store to get them, or you're disabled and can't go to a physical store, then Boxed is for you.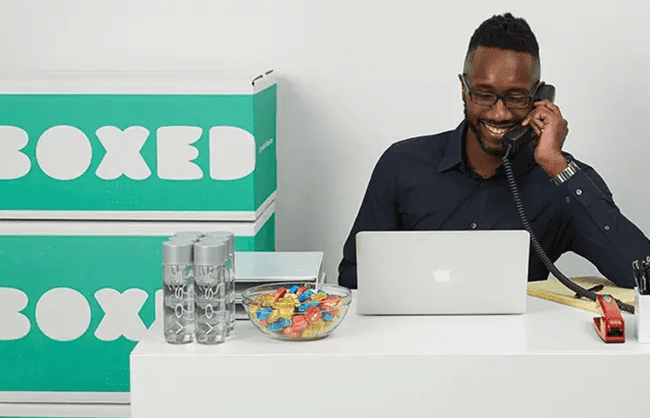 The lack of a membership fee also makes this perfect for people who only buy bulk production on rare occasions, so you can get what you need at the moment without having to commit to monthly payments. The only real disadvantage Boxed has over the other stores is that they don't have prescription medicine or ready made food, but there's plenty of other services out there you can take advantage of for that.
Where to Buy
To get started with Boxed, you're going to need to go to the official website. Here you can create an account for free and get started with your bulk purchases.
Competition

I've mentioned Costco a few times in the review, so I'll take some time now to discuss them more. I actually shop at Costco quite frequently and have been very pleased with their services as well as their staff.
That being said, on certain days, the store can be extremely crowded and lines to check out are regularly very long. During the pandemic especially, I felt that the store was a bit too crowded and it was difficult to find decent parking.
For these reasons, I would absolutely understand if someone were to choose Boxed over Costco, since you don't have to deal with going to the store. Costco, however, has some advantages over Boxed, namely that you can pick up your prescriptions there, some locations have auto services, and you can get some pretty decent ready-made food right in the store.

If you don't want to deal with physical retail stores for groceries, Amazon is another solid option. Amazon in recent years has been providing home essentials and groceries through their site that are easily ordered and delivered to your door in a timely manner.
While some bulk products are available on the site, there's not as many as are on Boxed, and you won't get access to any coupons or free samples. Additionally, it's no guarantee that all your groceries from Amazon will come in one convenient box.
Final Thoughts
Boxed has been one of the most interesting and helpful brands to research in my time with iReviews. Presentation and branding is extremely professional and the products they provide are some of the best on the market.
It's nice to know that I can get quality bulk goods delivered right to my house without needing a membership to a specific store. I'm excited to see what the future holds for a great brand like Boxed.
Resources and Further Reading