Product Features
2 Heating Zones
Water Resistant LED-lit Buttons
Made from breathable, lightweight fabric
Polar Seal's heated tops are a great way to stay warm as it gets colder outside. However, there are some dealbreakers for me that would prompt me to look at other brands for heated apparel.
Polar Seal originally started as a KickStarter project, and has since created a revolutionary smart shirt that heats up with a press of a button. Designed for outdoor enthusiasts and athletes alike, the super lightweight Polar Seal top gives both women and men up to eight hours of continuous heat throughout the day.
Polar Seal offers three options when it comes to their tops: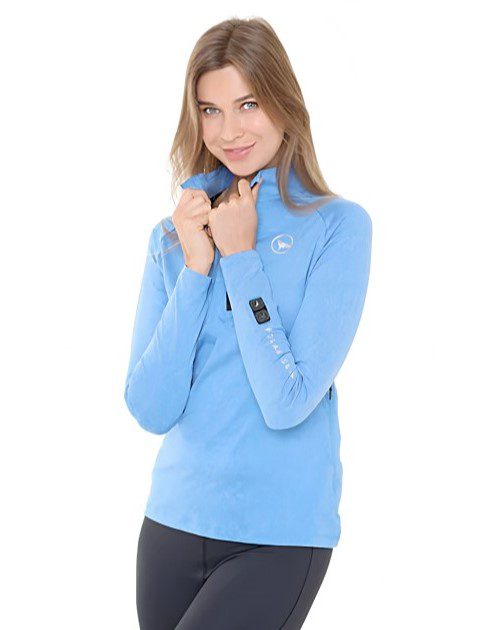 The Heated Zip Top, which currently retails at $369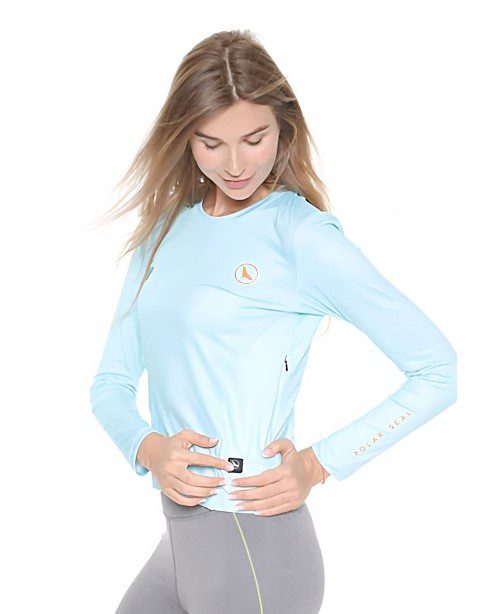 The Heated Tops currently retail for $199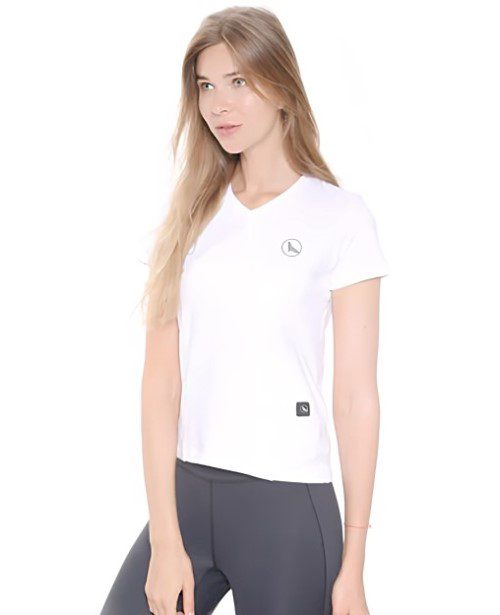 And the Heated T-Shirt, which is retailing for $179.
All of these tops feature three heating levels, 10 second heat up time, and heat for up to 14 hours on a single charge.
As of October 2022, the Polar Seal tops are pretty much sold out with only a few sizes and colors left and they don't have any indication as to when they will restock.
Polar Seal also offers a heating and cooling necklace, called GEMM, which retails for $399.
Intelligent Design Features
Equipped with two heating zones, wearers have the luxury of activating the different section of the PolarSeal top. Whether it's the lower back, upper back, or both at the same time users have full control.
The PolarSeal top is super lightweight, made of flexible materials, and is designed for breathability. Whether it's a sudden change in temps while hiking your favorite trail, or getting to leave the extra layers at home on chilly fall days, the PolarSeal top keeps you warm when you're feeling chilly.
Polar Seal apparel does not include the power bank used to heat the clothing, as to give customers the flexibility to choose which power bank best suits their needs. According the Polar Seal's FAQ, the amount of wattage your power bank provides will give you different lengths of heating time.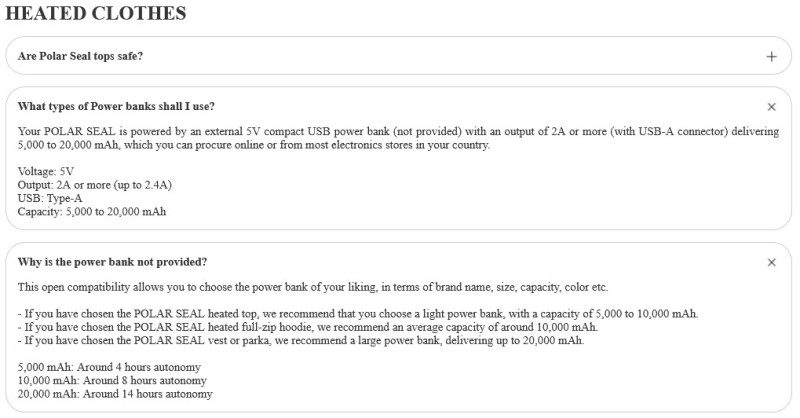 Available in both men's and women's sizes, PolarSeal designed its second-generation athletic top to be both fashionable and highly functional.
PolarSeal Technology
With three different heating levels (low: 104-degrees Fahrenheit, medium: 113-degrees, and high: 122-degrees), wearers can control their comfort level by simply selecting from three color-coded LED buttons. You'll always know your chosen heating level whether you're battling a blizzard or sitting through a rainstorm. The LED buttons illuminate nicely allowing for seamless adjustment between varying temps.
Powering the day-long heated shirt is a highly-versatile 10,000 mAh battery pack providing eight hours of continuous warmth (with both heating zones activated and on the highest heating level).
PolarSeal engineered its heated top to work with a host of USB power banks – making its shirt one of the most compatible smart shirts on the market today. Wearers have complete control over their power source and don't need to rely on one particular energy bank. (Please note power bank is not included).
Highly Durable
Stitched with shock-proof buttons and fully operable while wearing gloves, the PolarSeal top can be adjusted without taking off layers. For the adventure sports enthusiasts or the outdoor adventurer, POLAR SEAL's top is made of 92% polyester and 8% elastane – striking the perfect balance between warmth, comfort, and flexibility.
Following the athleisure trend, the PolarSeal heated smart shirt is poised to disrupt the wearable industry. The outdoor apparel industry now has a top that keeps the athlete outdoors no matter how cold it gets or how rainy it becomes. The PolarSeal tops are also water resistant.
To safely wash the Polar Seal tops and hoodies, the instructions indicate to handwash it with a mild detergent so long as you remove the power bank prior to washing. However, these garments cannot be ironed or wringed.
Both men and women have the full spectrum of sizes designed to be both flexible and form-fitting.
Should You Buy It?
Ultimately, I found it a bit challenging to gather enough information and reviews on Polar Seal products to be able to confidently recommend such a pricey product. There are many alternatives where it's easier to find feedback from people and are also more affordable. So, I'll just list some alternatives for heated tops you can look into instead in the following section.
The Competition
The Warming Store
The Warming Store offers literally every heating product you can think of. Whether you're looking for heated gloves, socks, pants, hats, and even insoles, The Warming Store has it!
The Warming Store's website has all of their available products listed, as well as Amazon having some as well. There are also multiple brands listed on The Warming Store, including Venture Heat, which is one of my alternative picks.
Most of the products found on The Warming Store are also at a cheaper pricepoint than the Polar Seal tops, so this is a great alternative to look at.
Venture Heat
Not only does Venture Heat offer heated apparel, but they also offer cooling vests. Venture Heat apparel is similarly priced to Polar Seal. However, Venture Heat has the vantage of more reviews so you can go in knowing what to expect from the product. There are also a lot more styles to choose from for men and women.
Dartwood
Dartwood's heated vest is an affordable option, with it currently being $39.99. It's also available at common retailers like Target and Amazon. This vest boasts hundreds of great reviews too.
The Dartwood heated vest features 9 heating spots with an adjustable temperature so you're always as warm as you need to be. However, you will also need to purchase a power bank separately for this heated top as well.
Source: POLAR SEAL, Kickstarter
PROS
2 Heating Zones
3 Heating Levels
8 Hours of Continuous Heat
Open Battery Compatibility
Instant Heat System
Thin & Light Heating Elements
CONS
Expensive Smart Shirt
Only has a three-month warranty
Limited availability
Does not include power bank
Only available exclusively on Polar Seal's website