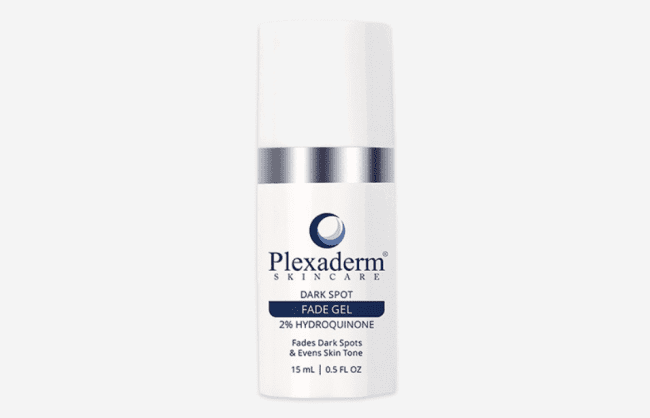 What Is Plexaderm?
Plexaderm is a skincare brand that is devoted to minimizing the appearance of aging. With under eye creams that appear to reduce eye bags for hours, after just ten minutes of application, as well as moisturizers and wrinkle reducers, the brand is dedicated to preserving a youthful look.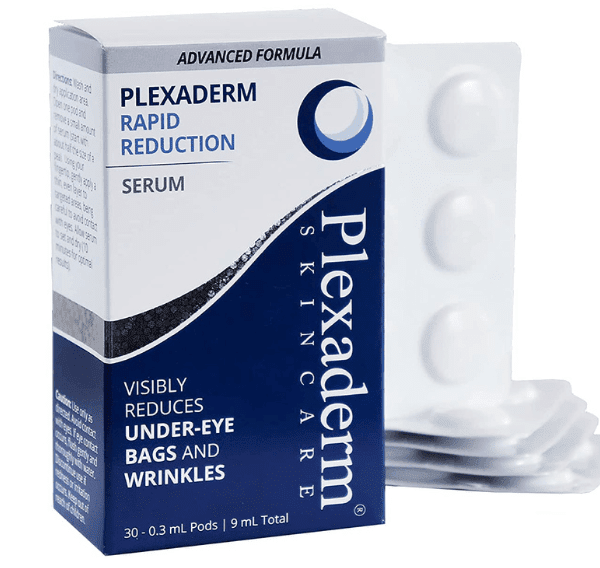 Plexaderm customers tend to see great results. While the brand serves as a solution that helps minimize aging for a few hours, this is more of a quick, temporary fix, rather than a long-term preventative. With photographic proof from reviews, customers are intrigued by Plexaderm and often try more than one product for themselves!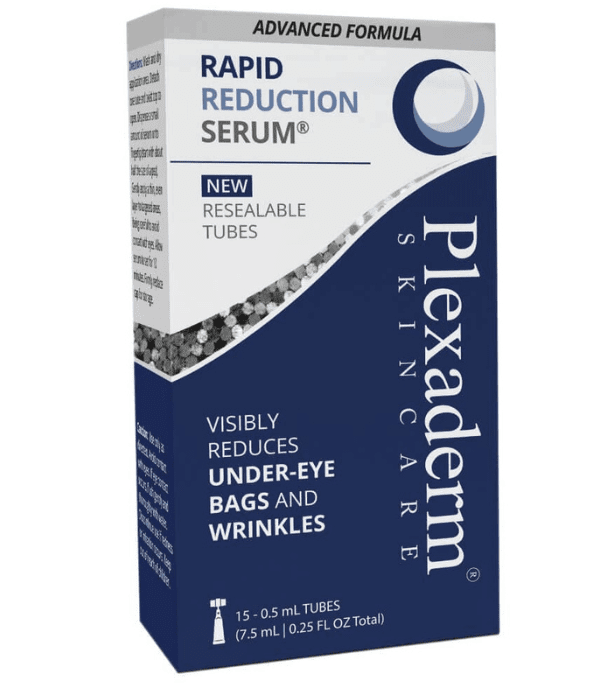 PROS
Many consumers see great results
Reduces the visibility of aging skin
Prevents skin cracks
Adds moisture to the skin
CONS
Can cause irritation and stinging
Can leave white residue under the eyes
Dispensers often clog
Expensive
BOTTOMLINE
Plexaderm is a skincare company that is primarily known for reducing the effects of aging, such as reducing under-eye-bags and wrinkles. A shocking 75% of Plexaderm users saw a reduction of the appearance of under-eye bags using their products, which leaves consumers coming back for more.
Plexaderm Unboxing & Trial
Upon receiving my package from Plexaderm, I was a little disappointed by the packaging. As someone who loves cute makeup and skincare items, I like to look forward to the packaging and aesthetic of the skincare I spend my money on. Plexaderm looks more like a medication that a doctor would prescribe.
I felt that the delivery and packaging served its purpose, but for the price, the brand could do a lot more with their appearance. I liked that the box and the glass bottle gave clear instructions for use. I also liked that the liquid was clear and fragrance free, giving me reassurance that this product was not filled with artificial ingredients and dyes.
I followed the instructions printed on the box and washed, then dried my face. Following this, I applied small drops of the clear liquid to my face, using the dropper. I then spread the liquid using circular motions. The liquid felt very light, fresh, and moisturizing on my face, and I did not feel any irritation. Although I will have to keep using this product in order to see results, I am excited based on the photos I have seen, and I liked the way it felt!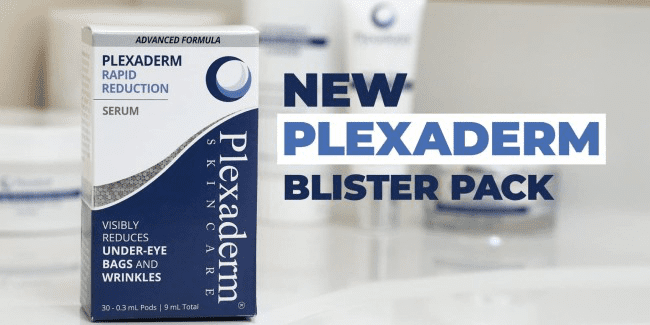 Plexaderm Features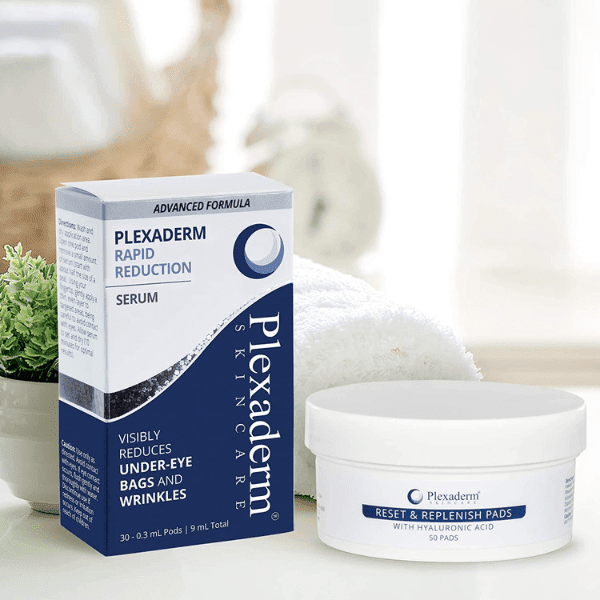 Visibly reduces under eye bags in just 10 minutes
Smooths and firms skin
Refines facial contours
Moisturizes skin
Minimizes visual pore size
Who Is Plexaderm For?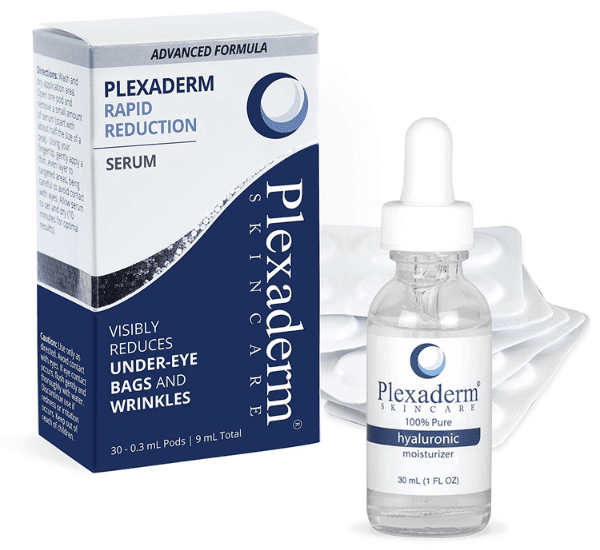 Plexaderm is a great option for anyone who is looking to appear more youthful in the short term. While many products take months of use to see any results, these fast acting products reduce the effects of aging for a last minute event, date, meeting, or photo opportunity.
Plexaderm is a great option for those who want to look younger or more rested on the fly, but who are not super consistent with their skincare routine. Whether you have a wedding to attend, a vacation coming up, or a family photoshoot, Plexaderm is a quick solution to reducing some of the insecurities associated with aging.
What Are the Benefits?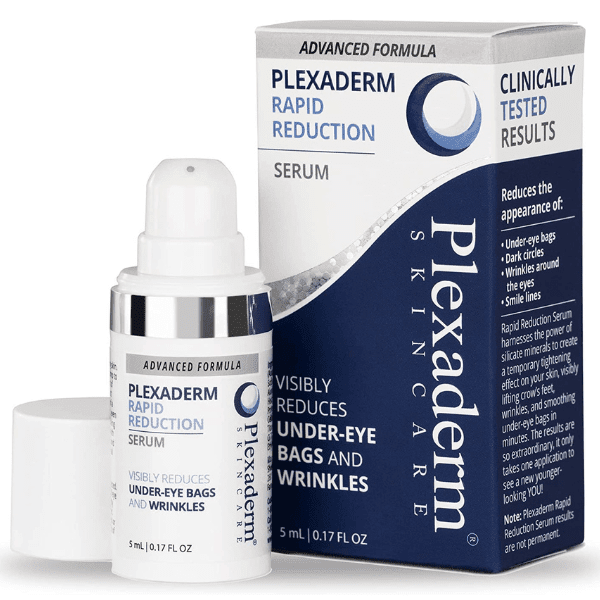 The main benefit people love about Plexaderm is that it is so fast acting. Many people are far too busy to go get botox every few months, or to apply a tightening eye cream every day for months before it is too late. Plexaderm solves this issue by providing results in just ten minutes!
Consumers love that they can see visibly more rested looking under-eyes, tightened skin, reduced fine lines, and less visible pores. This rapid acting product lasts almost all day, making it a perfect short term solution.
Should You Buy Plexaderm?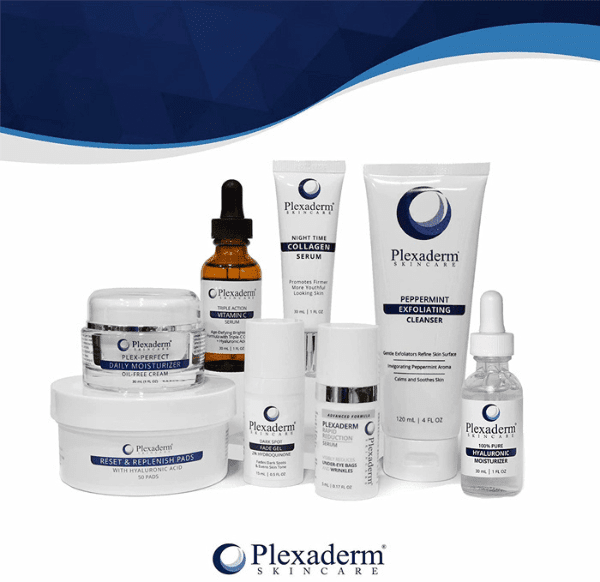 If you want to look rested and youthful, but do not have the time or money to dedicate to botox or a preventative skincare routine, Plexaderm could be a great option for you. For all of the procrastinators who tend to wait until the last minute to prepare for an event, Plexaderm can save the day and give that little confidence boost!
How to Buy Plexaderm
Plexaderm is available in store-fronts and online. You can shop for their products at Walmart, CVS, or even on Instacart. But remember that their full product line is only available on the Plexaderm website. If you are an Amazon Prime lover, many of Plexaderm's products are also available on Amazon!
How Does It Compare to Alternatives?
The Glow Fairy ($99)
The very comparable Glow Fairy wrinkle reducer acts almost immediately to reduce the appearance of fine lines and wrinkles around and under the eyes. Using dissolving microneedles, The Glow Fairy disperses plant-based collagen, along with other ingredients into the skin to create a youthful glow in just minutes. While the price tag may be high, The Glow Fairy often has sales and promotions up to 50% off.
Geologie ($45)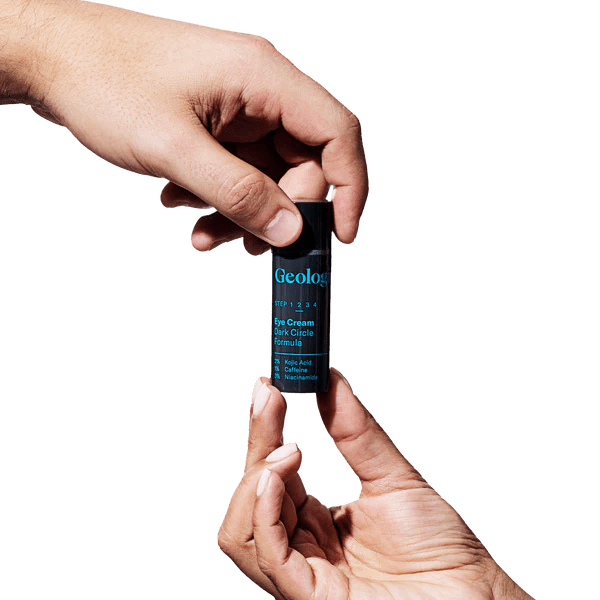 Geologie is a skincare brand primarily targeted towards men, but can be used by anyone! It is on the lower end of the eye cream price spectrum and has great reviews! The brand works to simplify your skincare routine by using minimal steps. The eye cream works to brighten the under eye, minimize pores, and tighten skin to reduce puffiness and wrinkles.
Skin Authority ($155)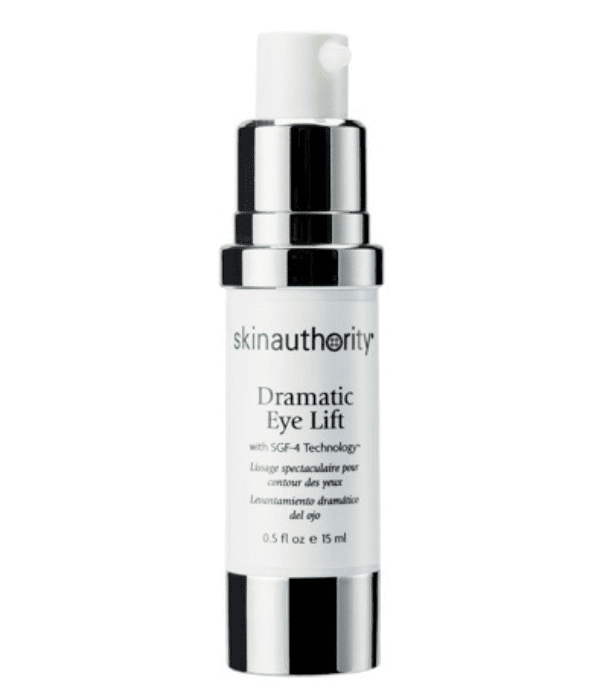 Skin Authority is a pricier option that is backed by excellent reviews across the board. This eco-friendly brand uses natural ingredients, does not use toxins, and does not test on animals. The eye cream works to even skin tone, reduce the appearance of crow's feet, eye bags, and minimize pores. This product has exceptional reviews and lots of before and after pictures left by happy customers.
Final Verdict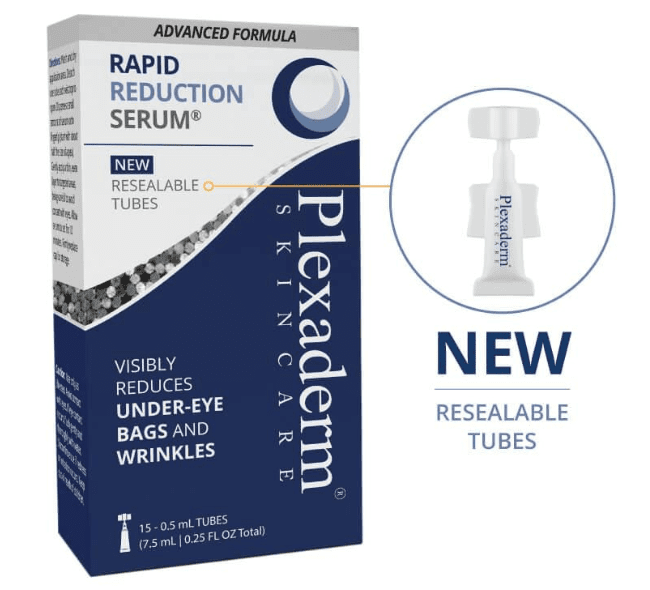 While Plexaderm may seem expensive, it is quite comparable in the world of tightening eye creams. If you are looking for a product that minimizes the effects of aging in mere minutes, this is the perfect product for you. While the packaging is more medical looking than aesthetic, the product itself works wonders!
Resources and Further Reading