What is CBDistillery?
CBD products use natural CBD to help with different conditions and symptoms. It does not contain any THC, which is the component that produces a "high." If you look online for CBD products, you'll likely find hundreds of sites that claim they can help. CBDistillery is a newer brand that sells CBD in versions that are easy to use and take. There are powders and capsules along with creams and oils as well as gummies. You do not need a prescription to buy any of these products. CBDistillery uses naturally sourced CBD that comes from hemp and makes all of its products in the United States.
As a way to help prospective customers, CBDistillery introduced the Ultimate CBD User Guide. It's available as a free download and lets you learn more about CBD products and when to use them. The founders of the brand wanted to create a website that helped people find the best CBD products at good prices. They promise to keep prices down and provide shoppers with high-quality products. All products are certified by the US Hemp Authority and can help relieve some of your symptoms. In our CBDistillery review, we'll look at the pros and cons of the brand along with where to buy these CBD products and other information you need to know.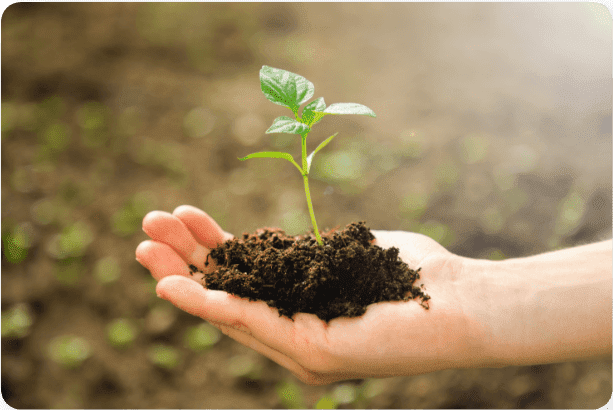 PROS
Free five-day trial
Customized plans based on each student
Offers guaranteed results for score improvement
Tons of practice questions and video lessons
CONS
Some programs/plans are expensive
Doesn't have as much experience as similar companies do
Only offers online help
Some students move through the programs quickly
BOTTOMLINE
Preparing for any type of standardized test is easy thanks to PrepScholar. This online company offers programs designed for both high school and graduate school exams and bases the program on the needs of the student. While it is quite expensive, most students thought it was worth the price.
Product Features
Cost: $30+ per item
Subscription Plans: Four, six, eight, 10, 12 weeks
Veterans Discount: Save 20% as a veteran or military service official
Guarantee: 60 days, money back
Shipping: Free with a subscription
User Guide: Free download
Oils from CBDistillery
CBD oils are easy to use. Though many simply add a drop to their tongues, others like mixing a few drops of the oil into their favorite drinks. Keep in mind that the brand has a few different oils. One is the Full Spectrum CBD Oil Tincture, which retails for $70 for a 1000mg bottle. You get 33ml of CBD in each serving. The brand claims that this oil can relieve stress and help you relax. It's also available in a 500mg bottle for $45 and a 2500mg bottle for $155.
Many people buy from this brand because they have problems sleeping and the Extra Strength CBN + CBD Sleep Tincture helps. This oil has 900mg of natural CBD inside each bottle and delivers 30mg of CBD per serving. One does before bed can help you both fall asleep and stay asleep. This bottle retails for $120.
If you're new to the world of CBD and aren't sure what to get, we recommend checking out the kits from CBDistillery. The CBD Oil Starter Set sells for $115 and comes with 1000mg bottles of both the Full Spectrum CBD Oil Tincture and the Broad Spectrum Tincture. Some customers prefer the Daily Use Starter Peck. It sells for $85 and has both a bottle of the Full Tincture product and a CBD Relief Stick that you can rub on your body whenever you feel pain.
You will also find products for your family members with four legs such as the CBD Pet Tincture. If you ever tried to get your pet to take a pill before, you know that pets will do almost anything to avoid pills. With this oil, you can simply add a drop right into your pet's mouth or hide it in their water dish. The CBD oil for pets is available for $44 for a 600mg bottle or $30 for a 150mg bottle.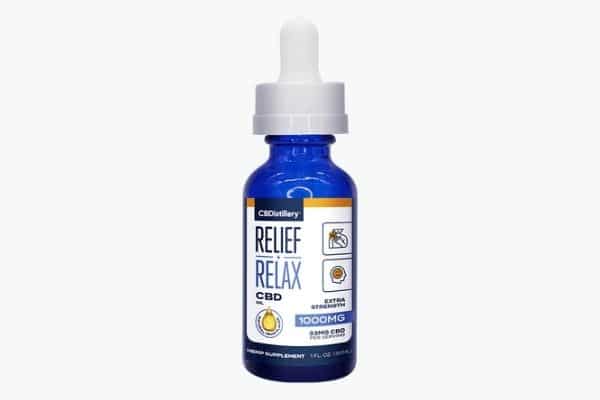 How Can You Use CBDistillery Products?
The way you use CBDistillery products will depend on the products you choose. Many people prefer the oils because they are so easy to take. If you don't mind the taste, add a drop of CBD oil under your tongue. You'll want to hold the oil in your mouth for a minimum of 30 seconds up to a maximum of 60 seconds before you swallow. Some find that the flavor is a little off-putting and they prefer to mix CBD oil with water or another liquid and drink it. You should start with one drop and only add another drop if you feel no relief.
Thanks to CBD gummies, you don't need to worry about taking too much or not enough. One gummy is all you need. CBDistillery makes gummies in fun flavors that are suitable for those who want to relax or get a good night's sleep. You also have the option of taking a capsule that contains CBD or using a CBD cream that you rub on the affected area. With CBD powders, you have more control over how much you take. These powders are perfect for adding to your yogurt or oatmeal in the morning or infusing in sweet treats.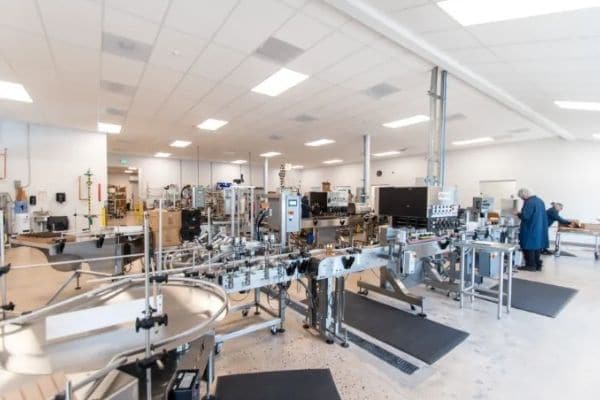 CBDistillery follows all safety protocols when making its CBD products.
CBDistillery Capsules and Pills
CBDistillery makes both capsules and pills that use a soft gel design. The brand recommends that you take one capsule and wait up to two hours to feel the full effects. Only if you still need help should you take another dose. Keep in mind that each capsule delivers 30mg of CBD, which is the recommended dose for most people. Capsules are a good choice for those who don't want to worry about measuring a dose and those who want something that is easy to take. You can swallow one of these soft gels whenever you need a little help.
We like that CBDistillery makes Full Spectrum CBD Softgels come with 60 capsules for $130 and 30 capsules for $70. Broad Spectrum CBD Softgels are also available in 60 capsule and 30 capsule bottles for $145 and $75. While the full spectrum capsules deliver less than 0.3% THC, the broad spectrum capsules have no THC. Many do not like the effects that THC has on their bodies or worry that even a low dose might turn up in a routine drug test. CBDistillery allows you to pick the CBD spectrum that is right for you and save with a subscription plan.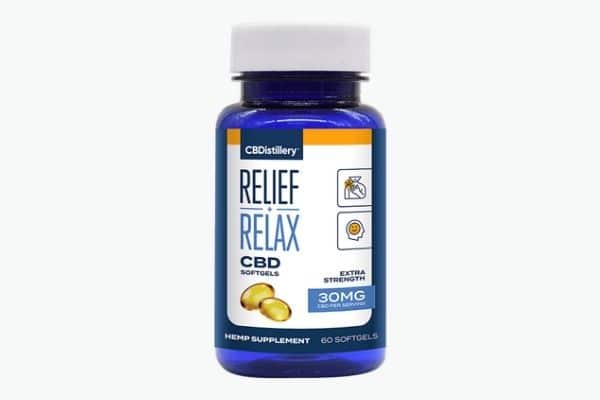 Where Can You Use CBDistillery Products?
CBDistillery products are safe to use anywhere. You should take your first dose at home, especially if you never tried CBD before. This allows you to see how your body will react. Many products help you sleep better and are suitable for use right before bed. You may want to chew a gummy up to two hours before heading to bed or just 30 minutes before you slide under the blankets. Other products help you cope with and battle against stress to feel more relaxed. Some of the places where we recommend you use these CBD products include:
At work when you want an easy way to cope with stress.
After a gym workout when your muscles are stiff or sore.
On vacation if you have problems sleeping in a new bed or city.
Once you get home from vacation and need to get back on a sleep schedule.
Don't forget that there are CBD products for your four-legged family members, too. If you have a dog that hates fireworks and loud noises, one dose of CBD oil can help them stay calm until the celebration passes. The oils for pets are also suitable for pets that have arthritis and other medical conditions that cause pain.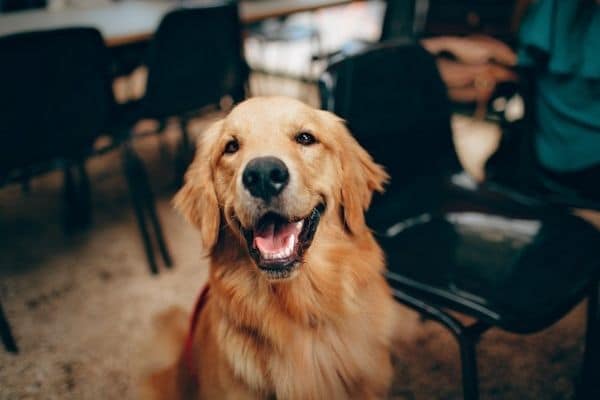 Help your dog feel as well as you do with CBDistillery oils.
CBDistillery CBD Gummies
Gummies are an easy way to take the things that you want if you don't like pills. You can now choose gummy vitamins and supplements as well as CBD gummies from CBDistillery. These gummies use CBD obtained from natural hemp and delivers a 30mg dose in a single sweet treat. The only downside is that you need to keep the bottle in a spot away from direct heat and sunlight to keep the gummies from melting and forming one large blob. CBDistillery offers the gummies on their own and in sets with other products.
We like the Gummies Mix Pack because it includes a bottle of Sleep Gummies and a bottle of CBD Anytime Gummies. You get 30 of each gummy for $120. The Sleep Gummies come in a mixed berry flavor that many like, while the CBD Anytime Gummies use a tropical fruit flavor. For $100, you can bring home the Sleep Starter Pack that includes both the Sleep Gummies and the Sleep Tincture. CBDistillery also offers both gummies on their own in broad-spectrum formulas for $70 per bottle. If you prefer the full-spectrum formula, you can buy a bottle of CBD gummies in a strawberry flavor for $70, which comes with 30, 30mg CBD gummies.
Who's This For?
No matter why you want to use CBD, CBDistillery has products that will work for you. We recommend them for people who struggle with pain. Whether you have chronic pain that lasts for months or a pulled muscle that causes mild discomfort, CBD can help. You should always talk to your doctor before you take any supplements to make sure that they don't interact with anything else you take. CBD can also help those with mood disorders such as depression and anxiety. Many people find that even a small dose of CBD helps relieve some of their symptoms.
It's also a good option for those dealing with a lot of stress who want to relax. The people who buy from CBDistillery include:
Customers who want products made with natural CBD extracts that are of a higher quality than other brands offer.
Those shopping for CBD products designed for pets such as dogs and cats.
Shoppers who tried other remedies for their sleep problems and found no relief.
Users looking for ways to use CBD beyond the oils that other brands offer.
Those who want a CBD subscription that delivers their favorite products to them on a regular schedule.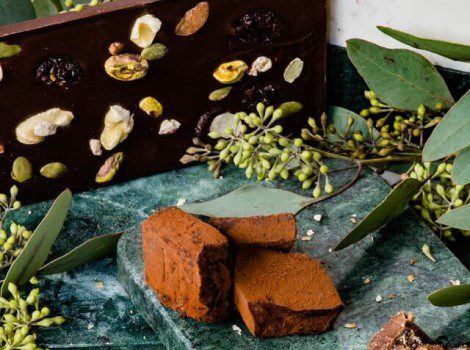 CBD oil is safe to use as an ingredient in your favorite dishes.
CBD Topicals from CBDistillery
Did you ever wish that there was an easier way to use CBD beyond hiding it in something else or taking a pill? CBDistillery has you covered with its own topicals and products from other brands. Start with the CBDol Topical CBD Salve. Available for $60, it is easy to use anytime you need. You can use it after hitting the gym or when you have some discomfort at the office. This one-ounce jar delivers 500mg of CBD by the time you reach the bottom.
The 1000mg Isolate CBD Relief Stick is just as easy to use. If you ever used stick deodorant before, you can use this product. You twist the knob on the bottom to push the cream through small vents on the top. Though it does not contain any THC, this $60 stick works on most types of pain. With the 300mg Broad Spectrum CBD Warming Cream, you get all the benefits of CBD and heat therapy in one convenient package. CBDistillery sells it for $35 and gives you 2mg of CBD with one touch of the pump dispenser.
Some of the other CBD topicals that you might like include:
CBDefine Skin Care Cream for $60 to make your skin look younger.
300mg Broad Spectrum CBD Cooling Cream for $35 that delivers a cooling sensation to help with pain.
Calming + Warming Muscle Melt Cream for $28 that uses cinnamon oil to warm your muscles.
In addition to CBDistillery branded products, the site also offers products from BOTTA. Though you can buy individual items, we like that the kits that come with multiple items such as the Body Essentials Set. For only $118, you get four full-size products that you can use on your face and skin. You get Nourishing All-Day Body Lotion and Age-Defying Hand Lotion along with Ultra-Rich Satin Body Cream and Warming Muscle Melt Cream.
If you want to fight the signs of aging, consider the Age-Defying Skincare Kit for $130. It includes Age-Defying Night Cream and Age-Defying Daily Face Lotion as well as Age-Defying Eye Serum and Age-Defying Hyaluronic Acid. There is also the BOTTA Glow Skincare Set that features a cleaning toner and creams designed for daytime and nighttime use for $90 total. While BOTTA products are great for your skin, they do not work with the subscription plans available from the site.
What are the Benefits of CBDistillery Products?
When you compare CBDistillery products to the products from other brands, you'll see a few key things that set this brand apart, including:
You can choose from oils and topical products as well as capsules and powders. Most CBD brands only offer one type.
CBDistillery offers both full-spectrum and broad-spectrum products. This gives you the option of using products that contain a small amount of THC and those that have THC removed. The brand also has CBD isolates that lack THC.
All products go through an extensive process that removes CBD from natural hemp. The lab that the brand uses meets all safety standards.
You get a money-back guarantee when you buy online. The site will accept returns for up to 60 days after you order.
More than 80% of CBDistillery customers claimed that the products helped with their anxiety and depression. Many also found that the products helped with their pain and stress.
You can choose a subscription plan and save 10% on future orders. The brand also lets you change your delivery schedule.
With the veterans discount, anyone who served in the military or is/was a military official gets 30% off. You need to verify your status to receive the discount.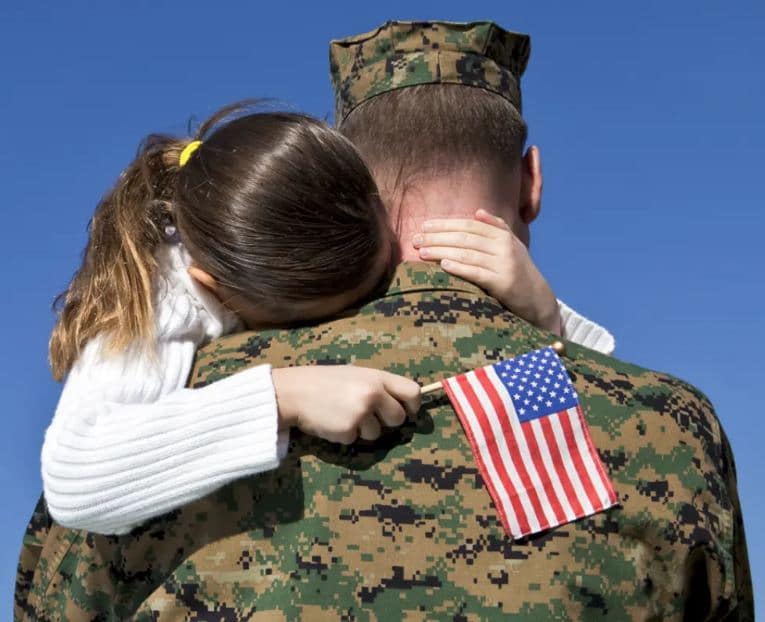 CBD Isolate Powders from CBDistillery
CBDistillery now offers several isolate powders that give you a convenient way to use CBD. One option is the Broad Spectrum CBD Formulation Powder, which retails for $43. It comes with 850mg of CBD isolate in each jar. The High Purity CBDelicious CBD Isolate Powder from Hemp sells for $36 and includes the same amount of powder. This powder does not have any THC. With the Full Spectrum CBD Powder for $40, you get a simple powder that delivers all of the benefits of CBD. There is also the CBD Isolate High Purity Powder for $50 that comes with 850mg of CBD.
CBD powder is a good option if you don't want to make major changes to your daily routine. Though it provides all of the CBD benefits you want, it is flavorless and will not affect anything you use with it. You can mix a small dose into your morning coffee when you add cream or sugar or sprinkle it on top of your oatmeal or anything else you eat for breakfast. CBD powder is also great for mixing into batches of desserts. You might add it to a batch of brownies or your favorite chocolate chip cookie recipe.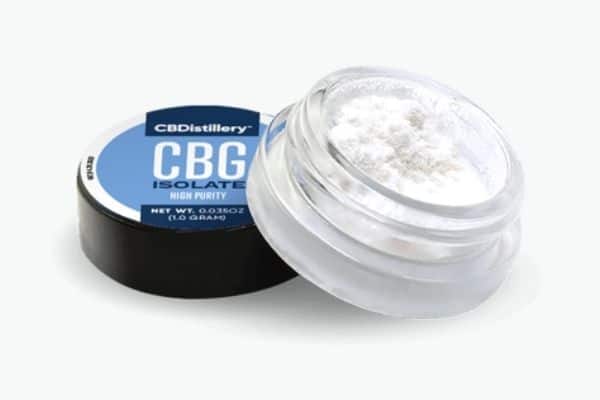 Should You Buy It?
The discount for veterans will take 30% off all of your future orders once you show that you qualify.
With a subscription plan, you get 20% off and can schedule delivers for every four to 12 weeks.
You have 60 days to try anything you buy to request a refund as long as you try the product for two weeks.
CBDistillery has a new loyalty program that gives you 50 to 100 points for doing different things like following the brand on social media or writing a review that you can redeem for discounts.
Your account lets you refer friends and give them 30% off coupons and get a matching coupon after they buy.
The brand offers free shipping for subscribers on all orders and other customer orders when they spend a minimum of $75.
CBDistillery offers topical solutions and capsules along with gummies and powders that are easy to use.
You can read reviews of the brand and its top products on the website from real customers who cover what they liked and didn't like about their experiences.
Most products last a minimum of four weeks, but some can last for months based on how often you use them.
Many customers noticed improvements within minutes of using CBDistillery products.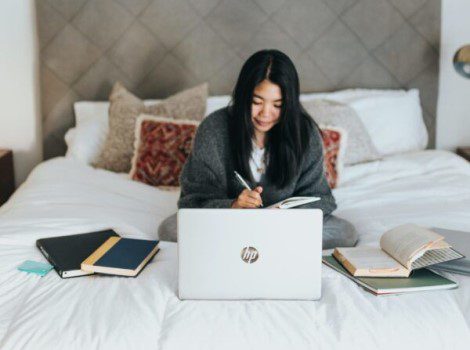 You always have time in your busy schedule to use these CBD products.
Cons to Consider
It's important that you consider all of the cons of CBDistillery before ordering. The brand has some affordable products but charges $70-$100 or more for others. It's easy to find similar products from other brands for less money. Another thing to keep in mind is that all products do not deliver the same results. You may find that you get no relief, even after multiple doses. Some of the other issues with CBDistillery that we found include:
The site does not offer shipping outside of the US.
CBDistillery oils are dark, which indicates that they aren't completely pure.
The brand claims that it uses natural hemp but will not reveal where or how it sources the plant.
If you have severe pain and/or other symptoms, CBD products will not work for you.
When you mix oils or powders into other recipes, it will affect the flavor.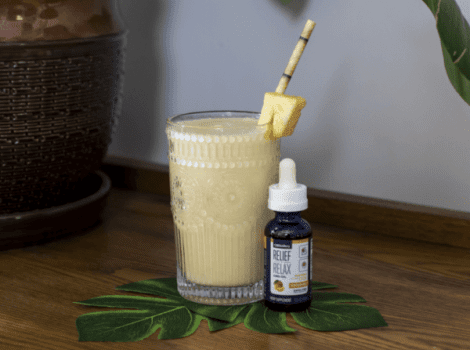 Some customers found that the oils added a slightly off flavor when mixed with other ingredients.
Where to Buy
CBD products bring in millions of dollars every year, but many people worry about buying online. They worry that the products won't work or will lack the CBD that they need. You don't need to worry about those issues when you click here to visit the CBDistillery website. This brand made a name for itself with its large selection of high-quality CBD products. There are soft gel capsules that are easy to take when you're in a hurry and topicals that you apply directly to your skin. Gummies let you treat yourself to something sweet that delivers a good dose of CBD. The site also has isolate powders that you can mix into dishes.
One of our top reasons to use CBDistillery is its subscription plans. As long as you buy a product from the brand, you can sign up for a plan. The plan automatically takes 20% off your order and gives you free shipping. You can schedule your deliveries every four weeks, six weeks, eight weeks, 10 weeks or 12 weeks depending on how often you need that product. If you need to change your delivery date, simply log into your account and change the date. CBDistillery also lets you cancel your subscription whenever you want.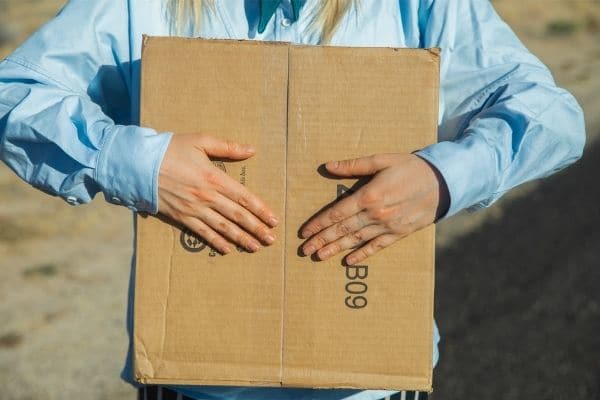 Get your favorite CBD products when you need them and save money with a CBDistillery subscription plan.
Competition
There are other brands that help you find CBD products such as Lazarus Naturals. Though the brand claims that it offers affordable CBD products, we found prices of $100 or more on select items. One reason many customers like this brand is that it sells flavored CBD products that they can mix into drinks or recipes. Popular flavors include Apple Cider and Chai Tea Latte. New flavors appear every season.
At JustCBD, you'll find no problem finding the right type of CBD for you. This site has category listings such as CBD Gummies for Sleep and CBD for Pets. It has a sugar-free section for diabetics and shoppers who want to cut back on their sugar intake. You'll even find a vegan line and CBD products you can vape.
MEDTERRA is another popular CBD brand that believes in combing science and nature. There are tons of helpful guides that answer your questions about CBD and how it differs from hemp oil. We like that the brand has CBD products designed for both dogs and cats, too.
Another option is CBDFX, which often runs sales that give you bigger discounts when you buy more than one item. This site has subscription plans and sells high-quality CBD products. In addition to products for pets and tinctures, CBDFX also offers edibles in delicious flavors.
Final Verdict
It's almost impossible to talk about your pain or trouble sleeping without at least one person recommending CBD products. While many people avoid THC and similar products because they contain marijuana, CBD products come from hemp. This allows you to get all of the benefits of the natural plan without worrying about testing positive on a drug test. There are so many brands in the market that you can now grab an oil at the gas station or a lotion from a big box store. CBDistillery takes the worries out of buying and using CBD because it has a large selection of products that are suitable for all types of customers as well as their pets.
Not only can you buy individual tinctures and other products, but you will find sets that include two or more products that might help you sleep better or relieve some of your pain. With subscription plans, the brand will ship your order for free and take 20% off. You have the option of buying products with a small amount of THC and those that have no THC along with skincare products that use other natural ingredients. Those who already use CBD and those who want to try it would benefit from CBDistillery products.