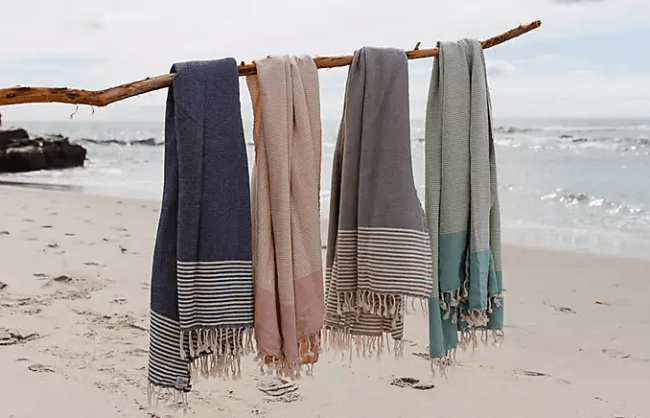 Three life insurance salesmen in San Diego decided to quit their corporate jobs and dedicate their lives to reinventing the classic beach towel. After wowing the judges on Shark Tank, the business launched in 2014 with a redesigned version of the beach towel. This easy to carry, lightweight, larger sized, trendy beach towel quickly grew into a viral sensation and has become a staple in beach shops all over the country.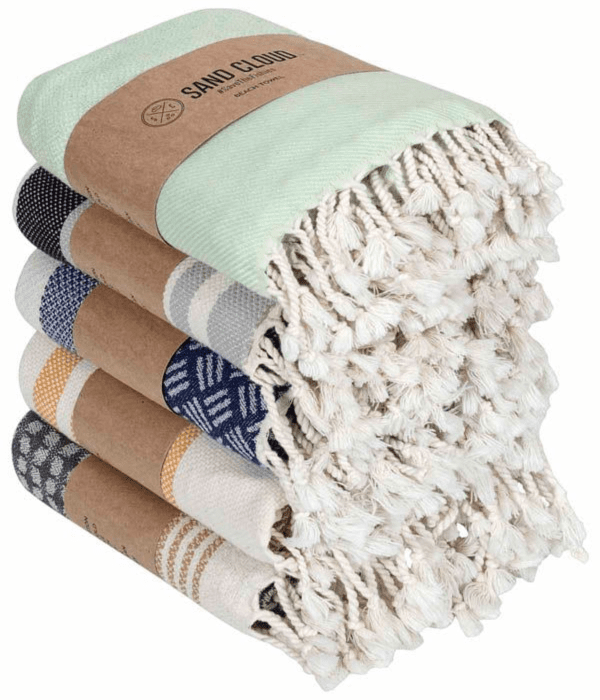 The founders of Sand Cloud wanted to create a more useful, water resistant, sand deflecting towel that was actually large enough to sunbathe on, and takes up much less space in your beach bag. The company has hundreds of modern designs and also dedicates a portion of their proceeds to marine conservation. With a dedication to consumers and the environment, this brand has taken off since its launch.
PROS
Large, stylish, thin beach towels
Portion of proceeds go to marine conservation
Towels are sand resistant, quick drying, & lightweight
Uses sustainable materials
CONS
Pricey for beach towels
Some towels may shed and leave lint
Shipping is only free over $100
BOTTOMLINE
Sand Cloud is a beach towel company created in San Diego, CA, with the goal of reinventing the towel. The company is dedicated to creating lightweight, trendy towels that also help support marine conservation.
What is Sand Cloud?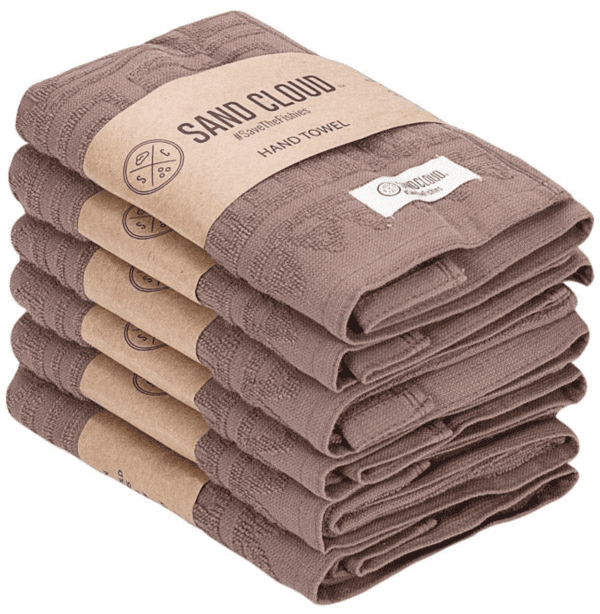 Sand Cloud has mastered the reinvention of the beach towel using lightweight, high quality, recycled materials. By adding length and width to the classic beach towel and thinning out material, their products are easy to carry, fold, and pack into any on-the-go bag. Sand Cloud has modern designs for any aesthetic and has become extremely popular amongst the beach and surf community.
Sand Cloud has recently branched out to expand their product line to include apparel, bath towels, shower curtains, robes, towel carrying bags, and more. Using sand resistant Turkish cotton, Sand Clouds products continue to wow customers, while also making them feel good about supporting a company who donates to marine life. Keeping the ocean in mind throughout every step of their business model, Sand Cloud has become widely successful and continues to grow.
Sand Cloud Unboxing
I was extremely excited to receive my package from Sand Cloud, as I have been seeing their products so much on social media and in little surf shops near my home. The package arrived in a standard shipping bag and once I opened the bag, the towel itself was rolled up and held together with a recycled cardboard wrap. The rolled up towel and brown wrap looked exactly like they do in the store and I was excited to unfold the towel!
I was surprised by the fabric of the towel, as it was much thinner and lighter than I expected and I was a little worried about how well it would resist moisture. I was also pleasantly surprised by the size of the towel. The product was more blanket size than towel size, which makes it perfect for tanning on the beach or taking to a picnic.
Although the color listed on the description said green, this towel was much more blue to me. The tribal print was very pretty and I liked that it looked just as good on the back as it did on the front, almost like it was double sided.
Another feature I was excited about was that the towel folds up so much smaller than regular beach towels, making it easy to fit in my bag or carry under my arm. The little tassels gave the Sand Cloud towel a boho look that I really enjoy.
My only concerns were that the towel actually is resistant to sand and water, and that the product does not rip in the washer. Given that it is very thin material, I was nervous about durability, but excited to test it out!
Sand Cloud Features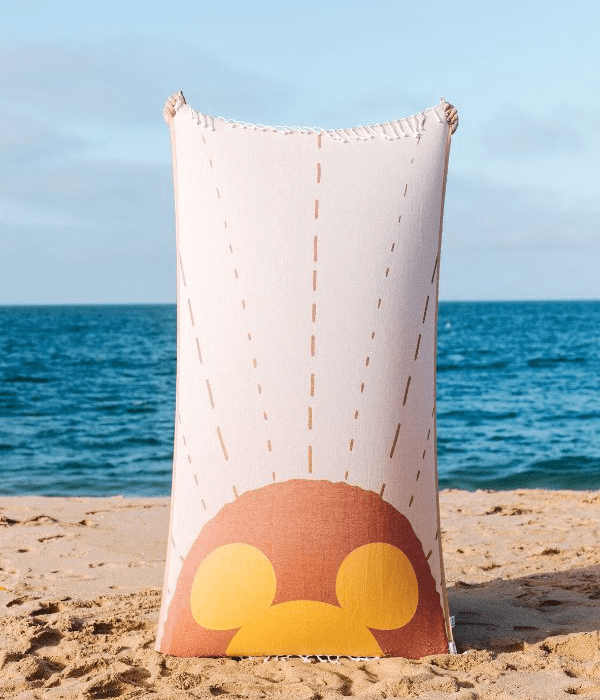 Sand Cloud blankets are intended to be a reinvention of the classic beach towel. Going to the beach and relying on a beach towel that is often too short to lay on, that quickly gets soaked, and tracks sand around can be a major hassle. The Sand Cloud towel serves to ease you beach days using several adapter features, including:
Water resistant material
Extra length and width for more coverage
Lightweight, easily foldable material
Sand resistant fabric
Trendy styles and color schemes
Sand Cloud Test
Volcran 2000 Features
After using Sand Cloud for several weeks, I was extremely impressed with the results. Since opening the package, I have brought the towel to the beach several times. I have put it through the washer, the dryer, hung it out to dry, used it as a blanket, and as a picnic blanket.
Although this towel may be thin and lightweight, it is much more durable than I expected. The color did not fade in the wash, it has no rips or tears, and even the woven strings are still intact after the washer. I love how easy to carry the towel is and how it leaves so much extra space in my beach bag.
The towel is extremely moisture resistant. It wipes water off of your body but does not absorb as much of the water as a typical towel would. This is great for pool days when I get in the water and then go tanning and dry off on top of the towel.
I was so happy with this product and their wide range of trendy styles that I am actually ordering products from their bath line for my new apartment. Sand Cloud will definitely be a staple for my pool days, beach days, and even for my shower towels.
Who Is Sand Cloud For?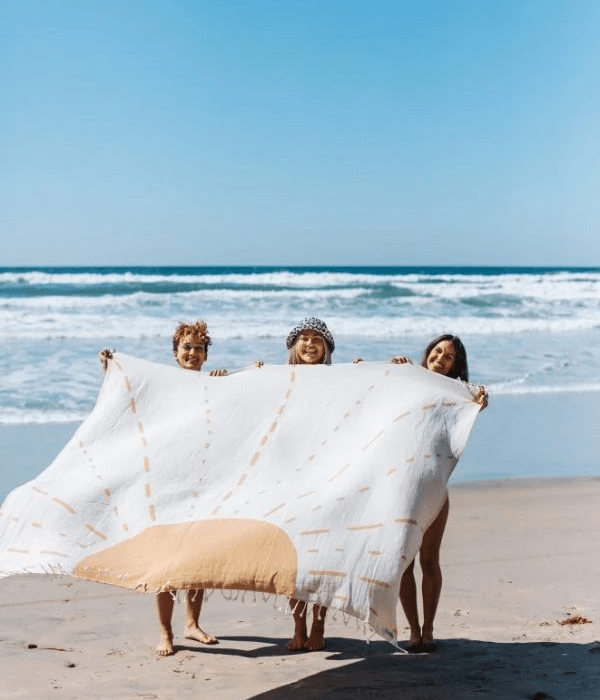 I would recommend Sand Cloud to anyone who lives near a beach or enjoys vacationing at the beach or pool! Personally, I live in California and find myself needing a towel all the time whether it's for tanning, going to play volleyball, going swimming, or having a beach fire. If you are going to be around water, you need Sand Cloud!
I previously had struggled with finding cute beach towels and carrying around the thick, heavy, wet material in my bag or even under my arm. With Sand Cloud, the thin, water resistant material folds up so light and thin that it creates so much more room. The towels also don't drag sand back into my car or home.
Sand Cloud would be a great gift for anyone who is going on a tropical vacation soon, your surfer friend, or even just for tanning in your backyard. Sand Cloud is quick drying, therefore you can use it for the beach multiple days in a row and never worry about having to look for more towels!
What Are the Benefits?
As previously mentioned, Sand Cloud towels are a trendier, more stylish, modern towel that look much more aesthetically pleasing and ease beach days. Their moisture wicking technology, sand resistant material, and thin light weight build creates the most efficient towel on the market.
Aside from looks and usability, purchasing from Sand Cloud has other benefits as well. The company donates a portion of proceeds to help support marine life, which truly ties the whole ocean theme back together. Furthermore, Sand Cloud packaging and products are made from recycled ingredients. Supporting this business not only elevates your beach towel experience, but helps support the Earth!
Where Can You Use Sand Cloud?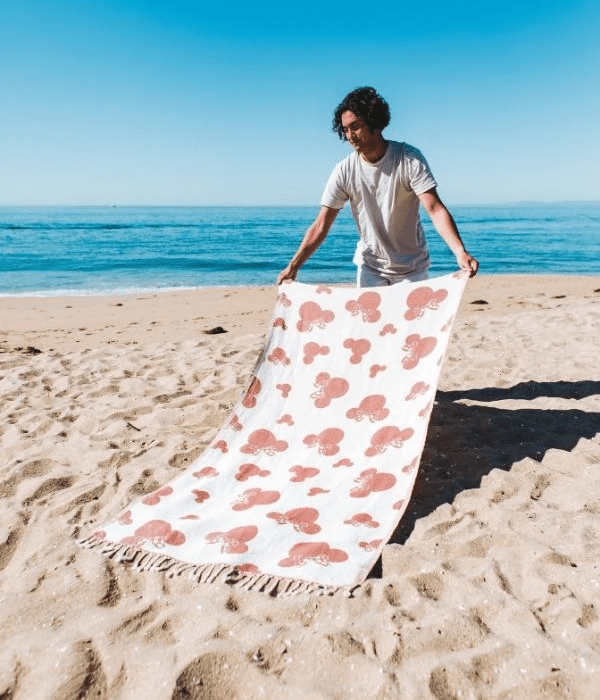 You can use Sand Cloud anywhere with water (or even without!). From taking a beach towel to the ocean to tan then use to dry off after a quick dip, to the pool at your gym, Sand Cloud is an easily packable asset.
Other great places to use Sand Cloud towels may include:
On picnics
At beach fires
As an outdoor blanket
Tanning on your deck
After a shower while camping
Other products from Sand Cloud
As Sand Cloud continues to grow, their product line increases all the time. One recent product I love is the towel carry strap, which allows you to tie your towel together and wear it over your shoulder. Sand Cloud has also expanded their line to include bath towels, hand towels, and washcloths. Aside from towels and towel accessories, the brand has also created a beachy boho style apparel line ranging from water bottles, to hoodies, to beach cover ups!
Should You Buy It?
If you find yourself at a beach or pool more than once a year, I would suggest investing in Sand Cloud. Even if you are not going to the beach every week, this product looks cute in your home, takes up very little space, and supports a great cause.
Sand Cloud towels save you from stressing over sand, wet towels, and not having enough space to lay on the sand on any beach day. You can choose from adorable styles, and enjoy the luxurious new beach towel that eases your poolside experience!
How to Buy Sand Cloud?
The easiest place to purchase a Sand Cloud towel is right on their website. This will allow you full access to all of their styles and options, and ensure that you love the product. If you are more of an in-store shopper, Sand Cloud beach towels are popping up in surf shops and beach boutiques all over the country!
Other places you can search for a Sand Cloud towel include Amazon, where you may be able to receive your towel much faster via Amazon Prime, Madewell, or Parachute Home. Sand Cloud is becoming more popular with third party retailers, but beware that you may not find all of the styles and products you love, except for on their own site.
How Does Sand Cloud Compare to Alternatives?
The Turkish Towel
One of Sand Cloud's main competitors is the Turkish Towel company. The budget friendly ($29), lightweight towels feature coastal tones and positive customer reviews. The 37'' towels are two inches larger than Sand Cloud, yet the color ranges are less bold and have more tame patterns. These towels are very popular for in house activities and as decor items.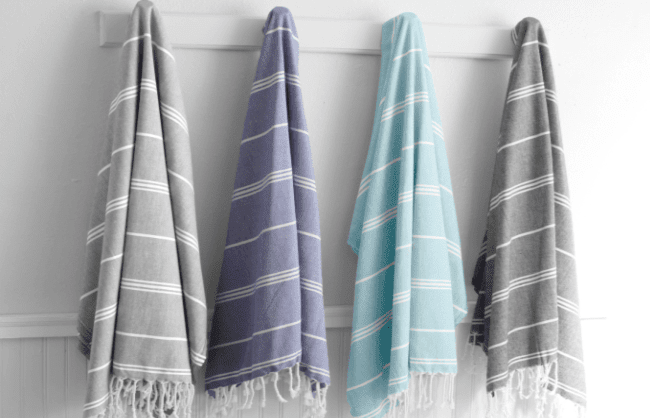 The Bali Market
While the Bali Market is more expensive than competitors (starting at $44), their towels are the longest and widest on the market. Coming in at 41'' wide and 70'' long, the Bali Market towel is large enough for a multi person picnic, or for sprawling out while tanning. While the Bali Market does not have an extremely wide inventory, their towels remain popular and their baby line continues to grow. The brand also sells popular robes, hand towels, and more!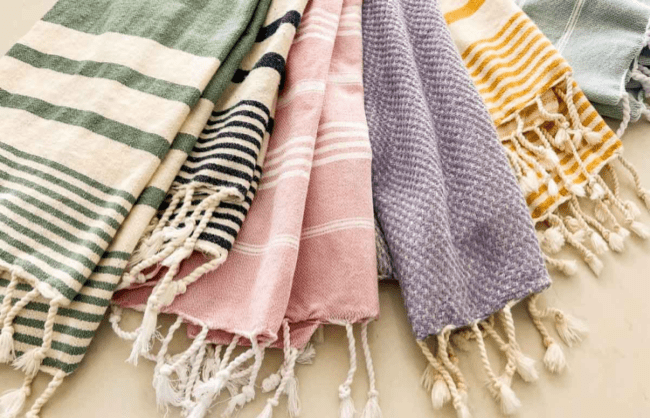 Teema
Teema towels typically retail for about $48, which is rather expensive, but they often have great sales ranging from 20%-30% off! These towels offer a wide range of bright colors, patterns, and textures, fit for any aesthetic. The brand was created during a backpacking trip in Cambodia, and is continuing to grow. Their towels have a very similar packaging concept as Sand Cloud, and their wide range of styles compares as well.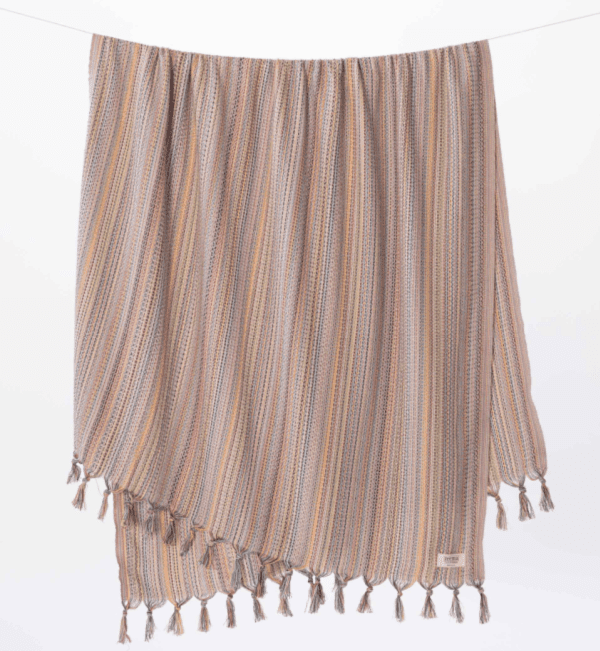 Final Verdict
If you are still using a classic old beach towel, it is definitely time for an upgrade. With several Turkish towel companies on the market, it is totally worth investing in a water resistant, thin, lightweight, sand wicking towel that matches your personal aesthetic. Sand Cloud is a great option due to their wide variety of colors and patterns, as well as their dedication to supporting marine life and recycling!