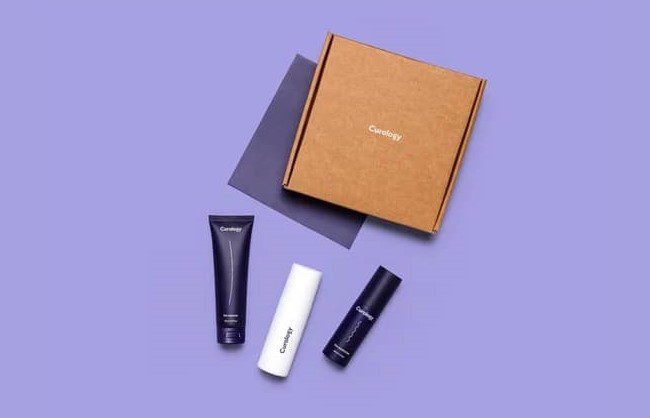 What is Curology?
There are so many skincare brands on the market today that it's often hard to find one that can deliver on its promises. Curology is a new company that guarantees it can help with any skin issues you might have. Working with this brand is like seeing a dermatologist who examines your skin and tells you exactly what you need and which products to use.
Curology asks you to take a short quiz and answer questions about your overall needs and problems. It will then design a custom routine just for you. You can pick products that clean up breakouts and firm saggy skin and products that reduce the appearance of fine lines and wrinkles. There are even products to clear your pores and eliminate dark spots.
Curology is one of the few brands on the market backed by leading doctors. Dr. David Lortescher worked with a patient who suffered from acne and thought she would never recover. They helped the patient find a new cream that worked for her.
He was so moved by her experience that he partnered with Glenn Lortscher and Dr. Nancy Satur to create a new skincare brand. They now work with a group of dermatologists to help customers pick the right products for them. Their San Francisco lab makes all products from ingredients that are good for your skin. In our Curology review, you can find out how the brand works and what it can do for your skin.
PROS
Nearly 90% of customers found that the products worked for them
You can choose products to create a custom skincare routine
All new customers receive free products when they pay for shipping and handling
The FDA approved all of the ingredients in the products
You can log in with a new account or use your Google or Facebook account
CONS
Curology does not offer refunds
You cannot cancel an order once it ships
The site prevents you from ordering some products until you try others
BOTTOMLINE
Curology helps you treat everything from breakouts and saggy skin to fine lines and dark spots. Thanks to the custom options, you receive products designed to work for you.
Product Features
Trial Offer: Free with $4.95 shipping and handling
Subscription Options: Every 30 to 60 days
Product Prices: $19.95 and up
Guarantee: 90 days, money back
Shipping Time: One to three days
Skin Types Covered: Oily, dry, combination
How to Start with Curology
Before you can buy Curology products, you need to complete the short quiz. As soon as you click on our link, look for the dark blue button that says "Unlock Your Free Offer" on it. You're under no obligation to buy once you see your offer. We outlined all of the steps that you need to follow:
Step 1: Enter your zip code to make sure that you can buy Curology products in your city and state. You also need to click on the button at the bottom of the page to show that you agree to the Curology terms and conditions.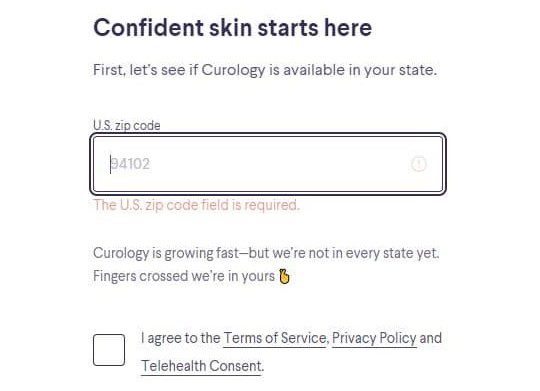 Step 2: Add your date of birth. Curology uses your age to determine which products are right for you.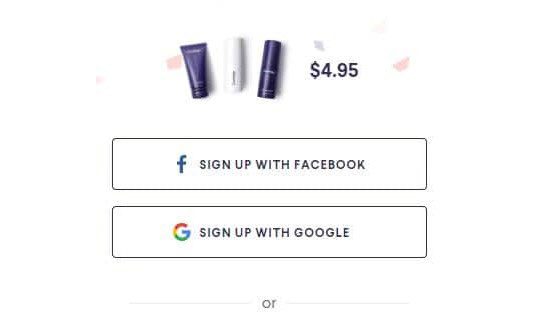 Step 3: Sign up for your free trial offer. You can sign up and link your Facebook or Google account to Curology or create a new account that includes both your email address and a password you select.
Step 4: Provide the website with your full name. This is the first step in the customization process that helps dermatologists select products for you.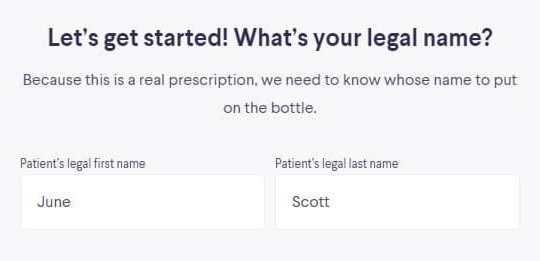 Step 5: Choose the key areas where you need some help. Curology offers options for those who have clogged pores and breakouts along with those who suffer from saggy skin and other texture issues. You can also select options to fight wrinkles and reduce the appearance of dark spots.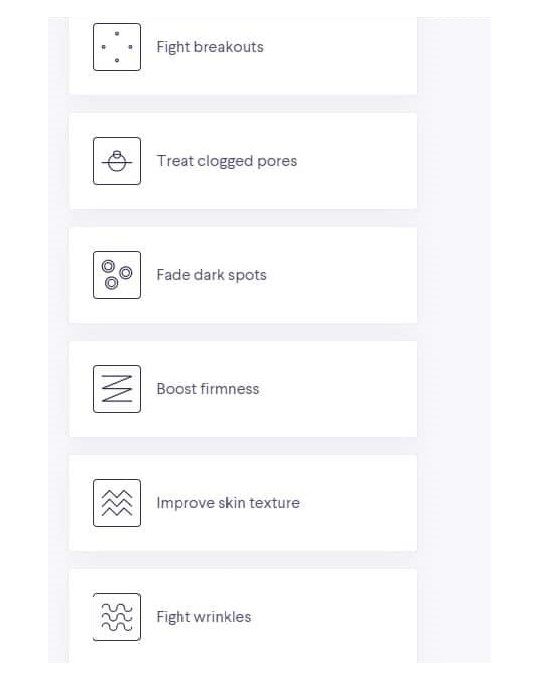 Step 6: Answer questions that relate to the factors you picked. For example, if you have breakouts, the quiz will ask if you experience acne on your face, neck or shoulders, chest and upper back.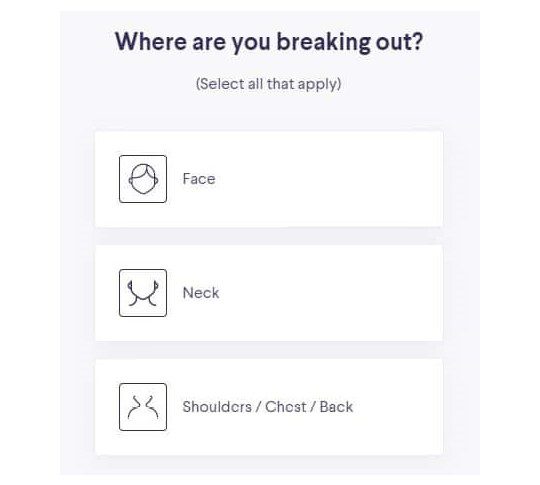 Step 7: Select the type of skin that you have. Curology lets you pick from dry or often dry and oily or often oily along with combination skin.
Step 8: Describe how sensitive your skin is from options such as easily irritated or rarely irritated. You can also pick an option that shows you don't usually try new skincare products.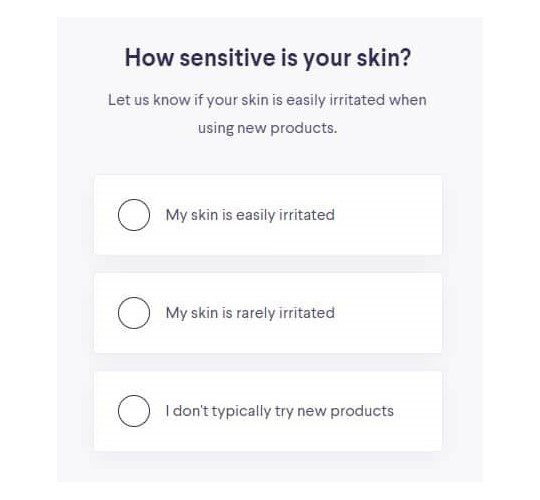 Step 9: View your results and sign up for a free trial. It can take a few minutes for Curology to build your box based on your answers. You get everything needed to treat your skin problems over the next 30 days for just $4.95, which covers the shipping and handling fees.
How Can You Use Curology?
Created by dermatologists for patients who do not have the time or money to see a professional, Curology offers products designed to help customers battle the most common skin problems. Once you take the quiz and identify where you need help, the site will build a custom box for you with products that you can use daily. You might get a cleanser that eliminates clogged pores and prevents acne along with a bottle of moisturizer with sunscreen that you can apply before leaving the house. Some of the top problems that Curology can help with include:
Dark spots
Breakouts
Saggy skin
Poor skin texture
Wrinkles and fine lines
The idea behind Curology is that patients can fight their skin conditions at home. Dermatologists will go over your answers to make sure that you get products that work for you. You'll need to answer questions about any medical conditions that you have and any medications that you take. Curology wants to make sure that you can safely use those medications and take care of your conditions at the same time that you treat your skin. Anyone with any skin type can use Curology products at home as part of their daily routine.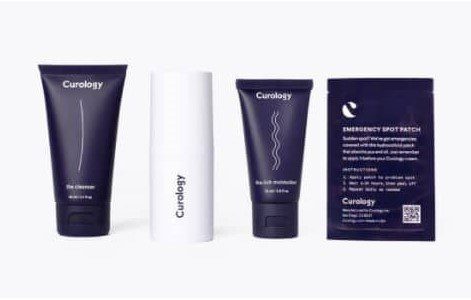 Your trial pack comes with products designed to treat your specific skincare issues.
Where Can You Use Curology?
Before you can use Curology products, you need to take the quiz and find out which ones are best for your skin. You'll then receive a custom trial offer that features several bottles of products that you can try at home. Do you have dry skin that flakes off no matter what you do? This can occur because you do not properly hydrate your skin and don't drink enough water. Curology has products that hydrate your skin and give you the lush and supple skin that you want. You'll also find products designed for those with combination skin and those who struggle with oily skin.
The most common place where customers use these products is at home. Curology helps you build the skincare routine that you need. You get products that you can use in the shower or before you get ready for a night on the town as well as products that are perfect for using before you jump into bed or leave the house for work. We also recommend that you take these products with you on a business trip or a fun vacation. You don't need to ignore the needs of your skin just because you're away from home.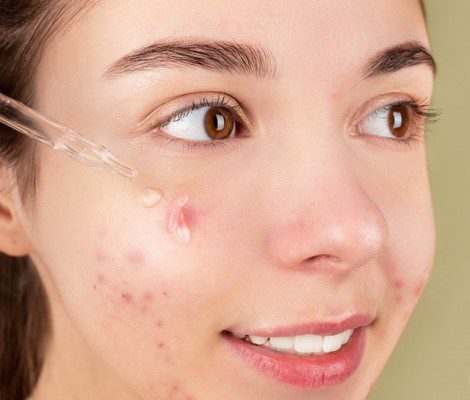 Curology offers products for all types of skin.
Who's This For?
An easy way to tell what type of skin you have is with a look at your pillow. When you get up, do you notice patches or flakes of skin? This is a clear sign that you have dry skin. If you have oily skin, you might notice that your pillow feels greasy to the touch. Those who have combination skin have areas that have no problems along with sections that are dry or oily. No matter what type of skin you have, you can use Curology. It took us around five minutes to finish the quiz and unlock our free offer. As long as you have access to the internet and a few minutes, you can take the quiz and see what the site recommends for you. Curology is also suitable for dozens of others, including:
People who saw a dermatologist in the past and need some help now but don't have a doctor they can see.
Those who think they should see a dermatologist but want to try new products at home first.
Shoppers who want a convenient way to care for their skin through products that arrive on a regular basis.
Customers who want to see how the free trial works before they sign up.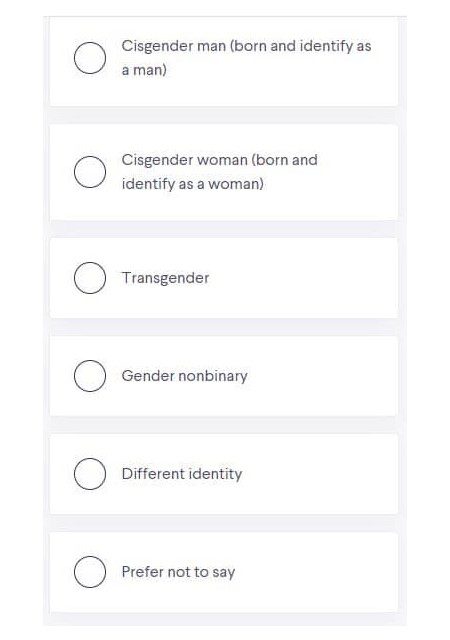 Some of the questions on the Curology quiz cover your gender and how you identify to make sure that the products are right for your skin.
What Comes in the Box?
When you sign up for the Curology free trial, you might wonder what comes in your box. The contents depend on the problems you named and what you asked for help with from the site. Many customers receive a box of Emergency Spot Patches. You get 20 patches inside the box that you can use at the first sign of a breakout. They contain ingredients that help breakouts disappear quickly and prevent future breakouts. If you need help with acne on areas other than your face, you'll likely receive a bottle of body wash to target those spots.
Curology also gives you a small bottle of a custom formula blend that targets the most common spots you selected on the quiz. Also included are small bottles of cleanser and moisturizer. While the cleanser removes clogs from your pores and gives your skin a clean and healthy look, the moisturizer helps eliminate dry spots and hydrates your skin. Keep in mind that the trial only comes with small bottles of each product and may not contain enough for you to see how the products work. If you like the results from your trial pack, Curology makes it easy for you to sign up for a subscription plan.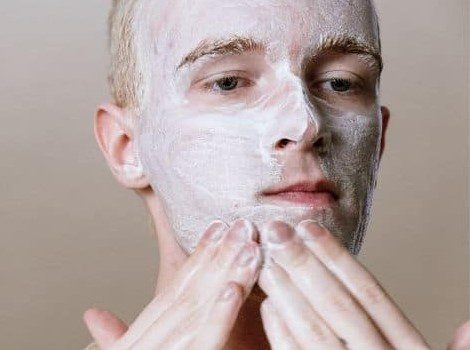 Curology often includes cleansers in its trial packs.
What Ingredients Does Curology Use?
Curology uses different ingredients based on each individual product. You'll receive a small information form inside the box that goes over the ingredients in greater detail. Many products use Clindamycin, which is a type of cream used to treat acne. It kills the germs and bacteria that lead to breakouts and reduce inflammation. You might receive products that use Azelaic acid. Don't worry when you see the word acid as this is safe to use on your skin. Azelaic acid can reduce the appearance of scars and marks left behind by acne and treat current breakouts. Other ingredients that you might see in your kit include:
Metronidazole, which has antibiotic properties and can help with red spots and skin infections.
Zinc Prythione to help your acne and kill bacteria and fungi found on your skin.
Tretinoin, which doctors use to treat sunspots and other common skin conditions. This ingredient uses both a synthetic form of Vitamin A and Retinoic Acid, which is is many anti-aging products.
Niacinamide is a type of Vitamin B-3 that can help your skin produce more healthy oil and reduce the size of your pores.
Tranexamic Acid to reduce inflammation and cut down on the appearance of dark spots.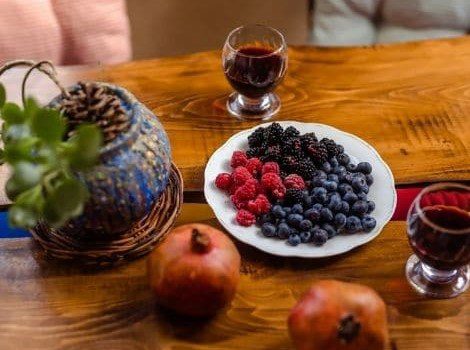 Curology products use many of the natural ingredients that your skin needs.
How Much Does Curology Cost?
Curology functions as a skincare subscription company that offers a free trial to let you see how the products work. It costs only $4.95 to get your free trial, which will include up to four different products. You then sign up for a subscription and pay a price for each delivery. Curology offers small bottles for $19.95 and charges $4.95 for shipping and handling. You get a new bottle once every 30 days. The small bottle set includes the custom formula designed for you along with a new cleanser and moisturizer set. If you need any other products, they will add to your monthly cost.
The large bottle of your custom formula costs only $39.90 and can last for up to 60 days or two months. You do not need to pay for shipping and handling when you choose this option. There is also the large bottle set that includes your custom formula along with a cleanser and moisturizer set for $59.90. Not only do you get free shipping with this subscription, but Curology will make sure that your orders arrive every 60 days. You have the option of adding any other products to this subscription plan for an extra fee.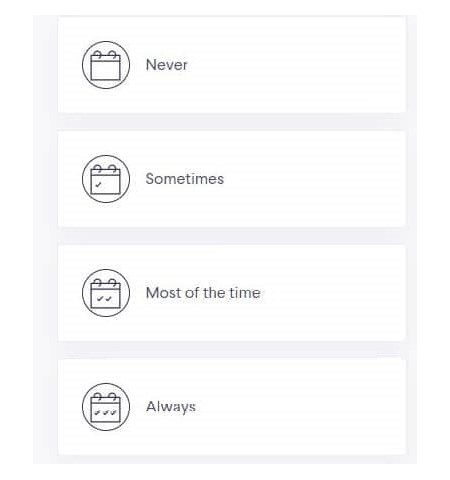 Curology will base your recommended products on your answers to questions such as how often you use sunscreen.
Who Would Benefit from Curology?
Both men and women could benefit from the products offered by Curology. Though it takes some time to finish the quiz and see your custom products, you'll find that Curology makes products that can eliminate dark spots and signs of aging such as wrinkles. Depending on your answers, you might get products that target the breakouts on your face along with acne on your back and neck. Among those who would benefit from a Curology subscription plan include:
Customers who don't have time to visit a store to get moisturizers and other products for their skin.
People who need help from experts when it comes to their skincare problems and routines. Curology works with both dermatologists and other experts such as licensed nurse practitioners.
Shoppers with dry or oily skin who need help caring for their problem spots along with those who have combination skin.
Those who want a subscription plan that will deliver the skincare products they need every 30 to 60 days.
Customers who have a credit or debit card that they can use to pay for the Curology free trial and their future orders.
Anyone who likes the idea of linking the Curology site with the accounts they use on Facebook or Google.
Curology offers products such as emergency patches to treat your breakouts.
Should You Buy It?
We found many reasons to like Curology and sign up for a subscription plan. You can check out all the pros of Curology below:
Some customers qualify for the Curology Access Program. This lets you sign up for a two-year subscription plan and save a little money on every order.
You can get small bottles of your custom formula for as little as $19.95. If you want to save on shipping and handling costs, you can order a larger bottle.
Curology offers subscription plans that let you get an order once a month or once every 60 days. Both plans include more than enough products to get you through to your next order.
Many of the customers who tried the Acne Body Wash and similar products noticed a major reduction in their breakouts. Their breakouts came less frequently when they used the products every day.
The free trial gives you an easy way to try products that work on your skin problems. You only need to pay $4.95 to have Curology ship the trial pack to your home.
As long as you cancel an order within two days of it shipping through your online account, Curology should not charge your card.
It takes only a dab of any of the products to see some results. Curology recommends that you apply your custom formula to the spots where you need help.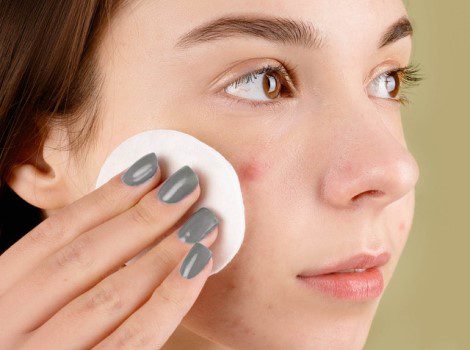 The cleanser that you get works with your favorite cleaning pads.
Cons to Consider
Some of the Curology cons that we came across when working on our review included:
Many shoppers found that Curology has poor customer service. Some stated that they had orders that never arrived and couldn't get through to the company or that the company ignored their emails.
The site does not make it clear that you sign up for a subscription plan when you order the free trial. Curology also makes canceling your plan difficult.
Some customers who had acne found that they still experienced breakouts months after using Curology products.
Though dermatologists created Curology, the company doesn't rely on their help now. When you sign up, a nurse practitioner or physician's assistant will look over your case. Even if you have other medical conditions, a dermatologist will not look at your account.
You may find that Curology will not give you a refund if you cancel an order after the site preps or ships it.
Unlike similar companies that let you talk with experts online, Curology offers no face-to-face interactions.
The quiz can freeze when you're in the middle of taking it and lose your progress.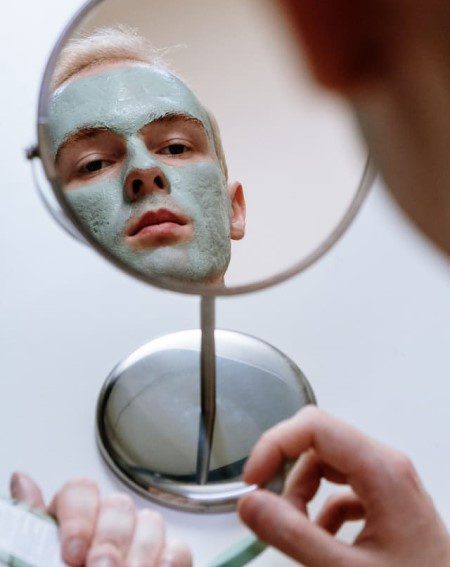 You won't find masks and similar products available from Curology.
Where to Buy
Click right here if you want to sign up for Curology. Unlike other skincare products, you won't find Curology products sold on other sites. The only way that you can buy them is through that link. You need to take the Curology quiz to identify the skin troubles that you need help with such as acne breakouts or wrinkles. The quiz also asks how often you use sunscreen and if you wash your face every day. Only after you finish the quiz will you unlock your trial offer, which also allows you to pick a subscription plan. Some of the other reasons we recommend that you use the Curology site include:
There is a FAQ section where Curology lists commonly asked questions about its shipping policy and other features along with helpful answers.
You can set up an account to choose a different subscription plan and make changes to your future orders.
Even if you don't sign up today, Curology will send an email with information about your trial that you can use to sign up later.
Curology lets you view all of the products that come in your trial package before you pay to show what you'll get.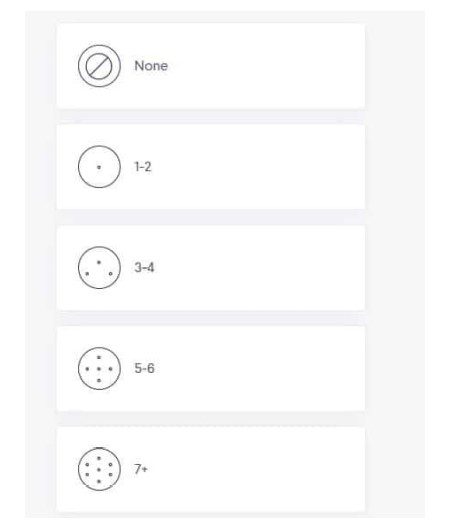 If you suffer from acne, Curology will ask how often you experience breakouts every week.
Competition
Though Curology is a popular skincare brand, it's not the only company that offers custom solutions for your skin issues. We'll take a look at some of the competitors that offer similar services and products.
Agency
Agency is an online company that is similar to Curology. You complete a short quiz and get an offer for a custom package when you spend $4.95 on shipping. Agency will then charge your card on file for $60 every two months to cover the refills that you need. If you subscribe to some products, you have the chance to add others for a lower price. Agency works with licensed skin care experts to find the top products for its customers and offers a 90-day warranty when you sign up. You'll find other chances to save as Agency releases new products in the future.
Skin Inc.
Many men and women love that Skin Inc. relies on science when creating its products. Founded by a team of experts who wanted to create high-quality products for all types of shoppers, the company won more than 150 industry awards since it launched. You can shop for top products such as Trilight Body Sculpting Cream and Optimizer Voyage, which gives you all the benefits of a facial at home in 10 minutes. Custom options are also available. Once you answer a few questions, Skin Inc. will design a custom serum for you. Those questions include how well your parents look and whether you smoke.
Clinique ID
You might recognize the Clinique name for its beauty products, but it's also the company behind Clinique ID, which helps you create a custom skincare routine in just three steps. You first pick a base such as a hydrating jelly or oil-free formula and then select the main ingredient that you want. Options include a probiotic to soothe your skin or a protein designed to eliminate fine lines and wrinkles. You'll then add the serum to your cart and pay $41 for it. Clinique often offers discounts to bring down the price of the serum and any other products you need such as promo codes for new shoppers that take 15% off.
Kiehl's Apothecary Preparations
You might not know that the legendary company Kiehl's started life as an apothecary, but it wants to remind you of its heritage with the Kiehl's Apothecary Preparations line. This line is unique because you cannot order it online as a new customer. You need to visit a Kiehl's store and meet with an expert who will examine your skin. The expert will then come up with a line of products just for you that tackle all of your problem areas. Once you know what you need, you can head online and order new products. Kiehl's also offers many makeup products that you can add to your cart.
Final Verdict
You can pick out new skincare products from top brands at any big box store such as Target or Walmart along with department and makeup stores. Many of those products contain harsh chemicals that can do more harm than good and ingredients that can irritate your skin. Not all products work the same for everyone, which is why even the products your friends recommend may not work for you. Curology gives you the option of designing a custom skincare routine that targets your specific problems and works with your skin type in minutes.
We like that the website features a quiz that you take to see your custom products, but we don't like that the only way to see those products is after taking the quiz. You can't even find out more about the products and their top ingredients until you take it. We also had issues with the refund policy and how hard the site makes canceling an order. Many customers who used the products liked the results they got through, with some finding big changes and improvements in just two months. Use our link after reading our Curology review to sign up for the free trial and try those products at home.