Best Online Schools Of 2022 – The Ultimate Guide
Colleges and universities now have online courses that make it easier for people all over the country to get an education exactly where they want to. Online colleges and universities have made higher education much more accessible than it was in the past, and it is a great way to improve your career prospects.
Some of the best teachers, programs, and opportunities are at your fingertips if you choose to go to school online. With online programs, you can take classes on the go, at home, or anywhere else that you need to be.

We've collected a selection of the 15 best online schools of 2022. These schools offer excellent opportunities to students just like you.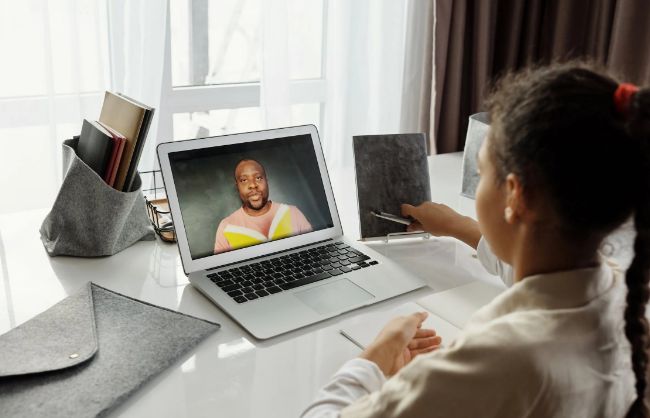 Best online schools
Ranking methodology
Number of online programs offered
The schools on this list must have offered at least one online course. Schools with a greater number of courses were given a higher score.
Cost per credit
The cost of education matters. On this list, schools were given a higher score for lower tuition costs. Credits of $100, for example, were scored higher than credits costing $500.
Graduation rate
Finally, graduation rate is important, because it shows how many students complete these online programs or get a degree from the educational institution. Higher graduate rates were scored better, since these schools adequately prepare their students for testing and graduation.
Requirements
Accredited
To be on this list, the school must be accredited. Accreditation ensures that the school provides an education that meets the standards of the specific industries it trains students to join. There are regional and national accreditation agencies.
Must offer online degrees
To be on this list, the schools had to show that they offered higher-level education, starting with a certificate program or associate's degree, and provide at least one of those degrees completely online.
How to choose a school for your online degree
When you are ready to choose a school for your online degree, it's important that you get to know the different options. The school's tuition rate is just one factor that should play a role in your decision.
You should also make sure that the school is accredited (and accredited in the field that you'll be studying in). You'll want to select a program that fits your schedule, too.
Online courses may be synchronous or asynchronous. Synchronous classes happen at the same time as the real course, often streamed live. Coursework is expected to be done on specific dates. Asynchronous classes can be taken at any time within a specified time range and have more flexibility in most cases.
Some schools will also alter the course length. One school may offer eight-week courses while another offers 16-week courses. The course speed affects how quickly you graduate, so that's something to check closely before you sign up.
With tuition rates, remember that the total number of required credit hours makes a big difference. Most bachelor's degrees require 120 credit hours, but some will require more. Even if the tuition rate is a little higher at one school than another, the program with fewer credits could be more cost-effective.
How much does an online degree cost?
On average, getting your degree online will cost less than getting your degree in person for a few reasons. First, some programs allow online students to pay in-state tuition rates despite not being in the state to take physical coursework.
Online courses don't require a teacher to take up space in a classroom, in many cases, or will not require a larger space to accommodate more students. An average student pays around $38,496 to $60,593 for a bachelor's degree done completely online.
Funding for online degrees
Online degree programs are becoming more common, as is the funding for them. Financial aid is available for online schooling to those who qualify for federal student aid. There may also be school-specific scholarships and grants.
Students who do not receive scholarships may want to consider taking a personal or private loan from a student loan lender or another service. The U.S. Government also offers loans for students.
Funding for an online degree is much the same as funding for a traditional, in-person degree. Some options for students may include:
Direct Subsidized Loans
The U.S. government offers Direct Subsidized and Direct Unsubsidized Loans at lower rates for undergraduate students. Students pay no interest on those loans until six months after they graduate, so long as they remain enrolled in school. Direct Subsidized Loans are only for undergraduate students who have financial needs. The school determines how much you can borrow
Direct Unsubsidized Loans
Direct Unsubsidized Loans are similar to DSLs, but with these, undergraduates or graduates can seek a loan. They do not have to prove that they have the financial need for the loans, either. The school does determine the amount that the student can borrow, and interest accrues from the date of accepting the loan.
Work-study programs
Work-study programs may be offered by a school or through federal programs. These are usually available to students with financial needs and allow them to work while enrolled in their courses.
Tuition reimbursement
Tuition reimbursement programsmay be offered through employees. Some companies offering tuition reimbursement include Chipotle, McDonald's, Smucker's, Proctor & Gamble, and others. Sometimes, students who want to go back to school for a bachelor's degree, master's degree or doctoral degree can get their employers to pay for the degree in part or in full if it applies to their position on the job.
Grants
Grants are a kind of financial aid usually given to students with financial needs.
Fellowships
Fellowships are a kind of grant, but they are reserved for students who are conducting their own, independent research. Sometimes, these, as well as grants, restrict how the student can use the money. The payments are sometimes given in one lump sum, but they may also be delivered in multiple awards when they are renewed by the same qualified student.
Scholarships
Scholarships may be available through a school that a student wants to attend, a community organization, national organizations and other companies, organizations, individuals or schools. These range significantly in value and may be awarded throughout the year depending on the purpose of the scholarship.
Financial aid resources
Low-income financial aid options
One of the better options for low-income families is to apply for FAFSA. FAFSA applications can be completed online and will send back financial aid offers, some of which may include federal loans.
Another option is a Direct Subsidized Loan from the federal government. This loan is specifically designed for students in need of aid.
Students who have financial needs may be able to enter into a work-study program. This program allows them to work part-time while completing their courses. Federal work-study jobs may also be available.
Another possibility is to work for a company that offers tuition reimbursement. A study from 2015 found that around 83% of organizations offered at least some kind of tuition reimbursement.
Grants may be an option for low-income students. The government often grants these as financial aid for low-income students at colleges or universities within the U.S.
Scholarships may be awarded by the school or other sources to students in financial need, as well.
Financial aid for minorities
There are different kinds of financial aid for minorities. On top of the potential for low-income aid for students in need, minorities may be able to access the Gates Millennium Scholars grant, which is available only to:
African Americans
Hispanic Americans
American Indians
Alaskan Natives
Asian Americans
Pacific Islanders
The average award with this grant is $12,227.
Resources and further reading