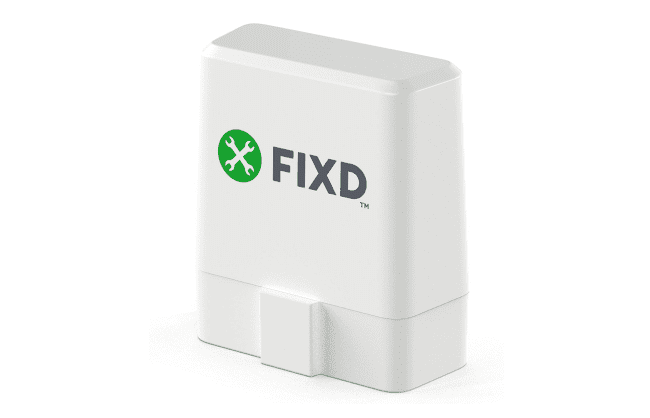 Car mechanics have diagnostic tools that they can use to identify issues with your car. Though it only takes a few minutes to plug the tool into your vehicle and find the problem, the service can cost you $50 to $100 or more. You might think that the cost is worth it because you don't have access to the same tools at home. Thanks to FIXD, you can now do the same thing a mechanic would to save some money. FIXD is a diagnostic tool designed to find problems with almost any type of vehicle that works especially well on vehicles with a check engine light.
The check engine light that appears on your dashboard can occur because of one or more loose wires. You might drive for 100,000+ miles and never once see that light. The next time that you hop behind the wheel, that light can come on and leave you wondering if you have an expensive repair on your hands. FIXD lets you avoid some of the scummy mechanics that run scams on less knowledgeable people and find out if your vehicle needs a simple repair that you can handle yourself. It's easily one of the best On-Board Diagnostics (OBD-II) tools on the market today. Our FIXD review will go into how you can use this tool and some of the issues you might encounter.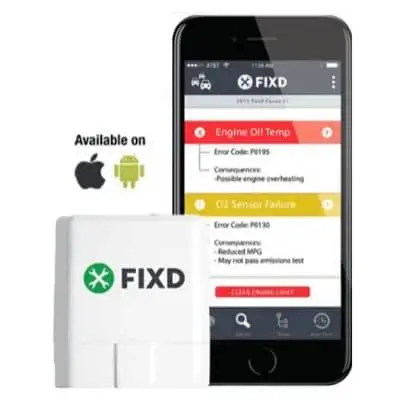 FIXD puts information about your car and motor right at your fingertips.
PROS
Works on gas and hybrid vehicles made since 1996
Easy to use
Identifies 6,800 reasons for a check engine light
Includes tools and features for maintenance and monitoring
CONS
May have problems connecting to the servers
Must use the tool and app
Doesn't work on older vehicles
Not compatible with electric and diesel vehicles
BOTTOMLINE
Thousands of customers wrote positive reviews about FIXD. It works on most vehicles made since 1996 and is easy for you to use at home. FIXD can identify the causes of a check engine light and monitor your car for future problems.
What is FIXD?
FIXD comes with both an OBD-II tool and an app that you can download to an iPhone or Android phone. The app is available from the app store that you can access on either type of phone. This tool functions as both a diagnostic tool and accessory that quickly identifies issues with the computer system in your vehicle. Measuring less than two inches on all sides, it's so tiny that you can keep it in your toolbox or your car. When you store it in your glove box or trunk, you can diagnose issues that arise when you're on your way to work or in the middle of a family vacation.
The tool and app work together to give you data about your car. While you can use it to find out why the check engine light just came on or why your engine roars when you hit the gas, you can also view simple data about your engine and other parts. That data can help you better maintain your car and keep it running longer than you might expect. If you have a hard time finding a mechanic who you can trust, you can use FIXD to diagnose common problems from your garage or on your driveway.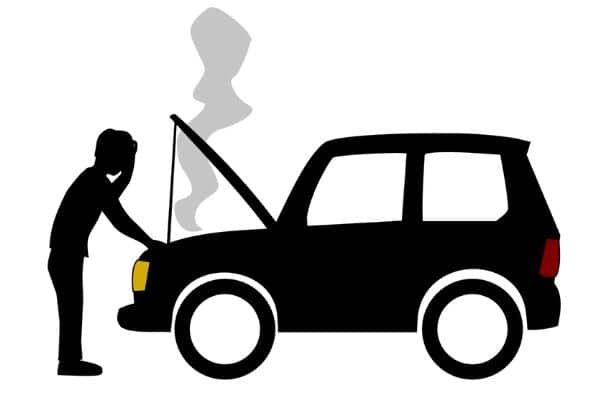 How Can You Use FIXD?
To use FIXD, you need to first download the matching app. You can simply click on the app store icon on your phone and search for the app in that store. It takes as little as five minutes to download the FIXD app and use it the first time. You also need to take the diagnostic tool and plug it into the OBD-II port on your vehicle. You'll usually see this port to the right side of your steering wheel and just below the wheel. Some makes and models may put this port on the left side of the dash and below the steering wheel or on the passenger side of the dash. If you have a vehicle made before 1996, you cannot use FIXD because you don't have this port.
As soon as you plug in the FIXD tool, it will connect to your phone via Bluetooth. It brings up a screen that lets you click on the information that you want to view. You can also run the app on your phone after using FIXD tools on other vehicles to track the data when your car isn't close by. This comes in handy if you have loved ones who travel for work or a child enrolled in college in a different state.
Where is the port in my car?
The location of the OBD-II port varies based on the make and model of the vehicle.
Where Can You Use FIXD?
As we said above, FIXD comes with both a tool and an app that gives you information about any vehicle where you put the tool. You must keep the tool plugged in to keep viewing that data. This isn't a problem though because you typically won't use that port for anything else. As long as you can check the app, you can use this tool. This makes it great for families who travel and those who spend a lot of time apart.
Let's say that your son or daughter needs to take a car to college for a part-time job. You can hook up the FIXD tool before your child leaves and download the app to your phone. If you want to make sure that the car is in good condition, you can open the app and view the mileage and other data. You'll also find that you can easily diagnose the car without asking that your child come home for the weekend. FIXD is a handy tool that you can use at home when your check engine light flips on or when you experience other problems on the road. It just needs a Bluetooth connection to diagnose all your problems.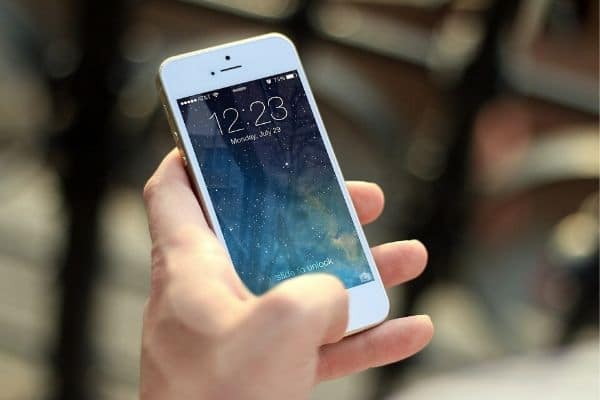 Who's This For?
Buying a used car can cause more issues than you ever expected, especially if you want to spend $5,000 or less. You might need a second car that you can use to run errands or drive to work, but you may want a car for your new teenage driver. A common issue that you'll find is a check engine light shining on the dash. While this might appear because of a dirty oxygen sensor that costs around $150 to fix, it can also indicate a major problem that costs thousands of dollars that you don't have. With FIXD, you can plug in a tool on the spot and view both the reason for that light and any other common issues with the car.
FIXD is for more than just those shopping for a previously owned vehicle though. It's also a convenient tool for those who want to care for their cars at home and those who want to get an idea of what a car might need. The handy app not only tells you what types of repairs you need, but it also estimates how much those repairs will cost. You can use FIXD to keep track of the maintenance that your vehicle needs, including when you should change the oil or rotate your tires.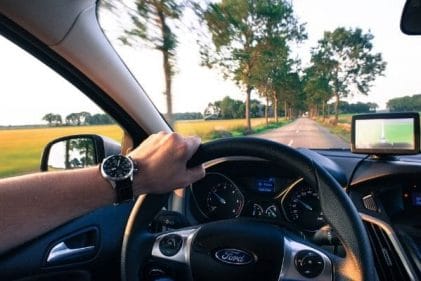 What Can You See With FIXD?
You can do quite a few things with FIXD beyond simply finding out why your dash shows the check engine light. Some of the information that you can view in the app includes:
The maintenance timeline that the manufacturer of your car recommends such as how many miles you can go before changing the oil and when you need to service the engine
A detailed history of the problems it found with your car, including issues that it found with the motor and other parts when you performed scans in the past
Details about your mileage to help you know when your car requires basic maintenance based on the number of miles you put on it
If you used FIXD tools with more than one car, you can track each one with the app. This allows you to extend the lives of all the vehicles that your family owns and drives. Even if you're in the middle of a busy work trip, you can take a few minutes out of your schedule to pull up the app and monitor one of those cars. You'll also find that it takes mere minutes to do a new scan for problems that recently appeared.
What Types of Codes Can FIXD Give You?
FIXD gives you the same codes and error listings that the scanners mechanics and stores use. This includes codes about different things, including:
Dirty oxygen sensors
Misfiring cylinders
Fuel leaks
If you take your car to a mechanic, that professional will take a handheld scanner, insert it into your car and do a quick scan. You'll notice that the worker stares intently at the tool because it releases an error code that he can view on the screen. FIXD works in the same way but puts the data on your phone. This allows you to keep track of that information and compare it to the scans that you might do later.
The best reason to use FIXD is to fix a check engine light. This handy tool can find more than 6,000 causes or reasons for that light. Not only can you learn what you need to do to get that light to turn off, but you can also see the average price that a mechanic would charge to fix the problem. FIXD also has a setting that lets you clear the code. This essentially tells your vehicle that you resolved the problem and stops the engine light from turning on again for the same reason.
Top Reasons Why a Check Engine Light Will Turn On.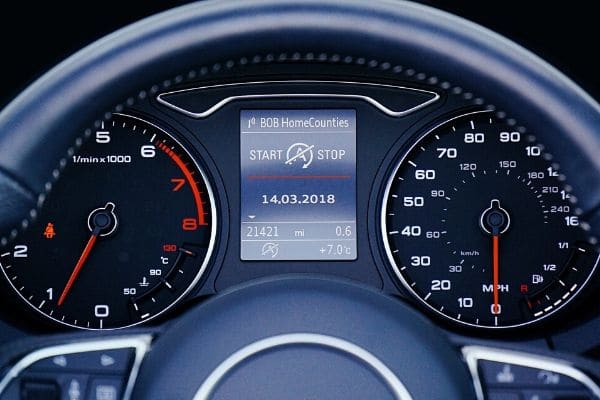 Loose wires or spark plugs
The gas cap isn't tight
Oxygen sensor is dirty or needs replacing
You need a new ignition coil
Thermostat failure
How to Use the FIXD App
Using the FIXD app is easy and doesn't take a lot of time. You just need to do a few simple things, including:
Click on the app store logo or icon on your phone
Search for the FIXD app
Press the button to download the app
Wait until the app finishes installing before trying to use it
Tap the FIXD app icon to load the app for the first time
This app can connect to your phone with a WiFi or Bluetooth connection and connects almost automatically. It will then locate the tool attached to your car and bring up the available information. Each time that you access the app, you'll see a Scan button located in the middle of your screen. Tapping this button starts a new scan.
All the buttons that you see along the bottom of the app allow you to do other things. You can press the Logbook button to see maintenance logs, including when you changed the oil the last time and when you topped up the fluids. The FIXD app also provides buttons to view a timeline of events relating to your vehicle and to check the previous scans that you did.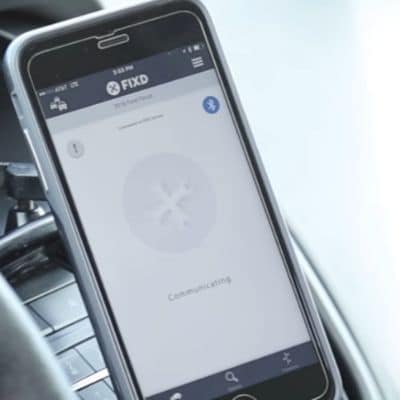 Scanning With FIXD
Once you see how easily you can use FIXD to perform a quick scan, you might want to do it once a week or every month. When you scan your vehicle with this tool, you will see one of three things:
The FIXD icon turns green
This icon turns yellow
You see the icon become bright green
If the icon turns green, you can pat yourself on the back because this means that the car is operating properly and that the tool didn't find any problems. You might see the icon turn yellow, which lets you know that you have a minor problem on your hand. Many of these issues are those that you can take care of at home on a weekend, but you may have problems that a mechanic can fix in less than one day.
The one thing that you need to watch for is when the icon turns red. This means that you have a serious problem that only a mechanic or expert can fix such as a misfiring engine. When the icon turns yellow or red, you can click the Details button. This allows you to view the complete diagnosis as well as what can happen if you don't fix the problem.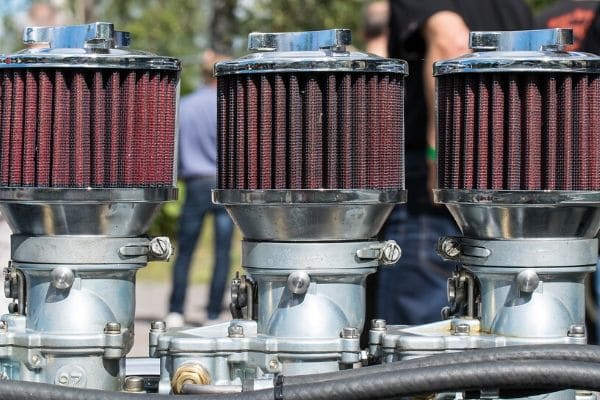 FIXD Vehicle Protection Plans
When you buy FIXD online, you have the option of adding a FIXD protection plan later. All you need to do is visit the website and add the plan to your cart before checking out. The FIXD protection plan works similarly to AAA and other services because it gives you roadside assistance that you can use at any time of the night or day. These plans start at $49 a year for roadside assistance alone. Whether you have a flat tire or run out of gas, you can call and have someone bring you gas or a mechanic change your tire. You can even get a new tire brought if you don't have a spare.
FIXD protection plans include a key replacement plan for $69 a year too. With this plan, one call will bring a locksmith to your location. That locksmith can rekey the lock and make both your driver's side door and ignition work with the same key. This service also includes rekeying of your trunk. FIXD has plans to start an ultimate vehicle protection plan too, which will include the features of both plans along with some new options.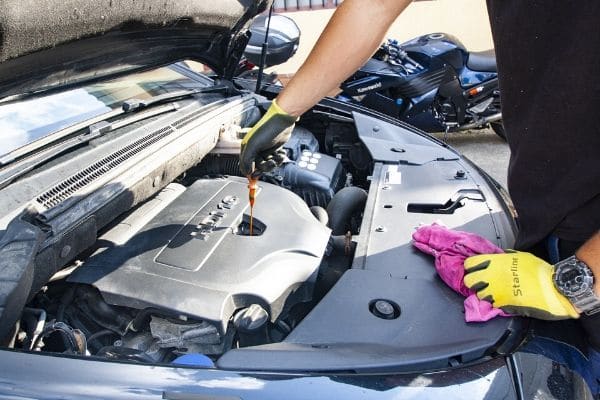 Should You Buy It?
We found some of the top reasons why FIXD is worth the money. You can use our list of the reasons why you should buy this tool and use the app before looking at some of the issues that you might encounter.
All Makes and Models
As long as you have a car manufactured in 1996 or later, you can use FIXD to get to the root of your problems and keep track of routine maintenance records. We like that this is compatible with all makes and models. You can use it on a Jaguar or any other import as easily as you can use it on a Ford or a domestic car. Some people worry that it only works on cars, but we found that FIXD provided accurate readings for trucks, vans and SUVs too. You can also use FIXD with late-model and newer hybrids.
No Charging Needed
Other similar tools use standard AA or AAA batteries. While you can use rechargeable batteries with those tools, you need to make sure that the batteries are fresh or charged before you can do a diagnostic scan. FIXD is different because it does not use any type of battery. It is always ready to go when you want to perform a scan. You don't need to plug it into a port in your car, search for batteries or look for a charger. FIXD will not drain your battery either and works if your car won't turn over.
What Can You Do With the Other Dash Lights Button?
Check the brake system
Examine the stability control
Look at the tire and oil pressures
View info about the brake pads
See why the engine runs hot
Maintenance Reminders
FIXD makes keeping track of your car's maintenance easy because it sends reminders through your phone. Though you usually need to change your oil when you drive 3,000 to 7,000 miles, you might need an oil change sooner because of the age of your car or how quickly it uses oil. FIXD reminds you to check and change the oil every five months. It also gives you reminders about when you need to check fluid levels, the air filter and your tires. Though you may not need to replace the fluids, rotate the tires and do other things every few months, the app will help you follow a set maintenance schedule.
Purchase Options
Have you ever tried to buy a simple replacement part from Amazon? Amazon will require that you enter details about your car, including its age and model. You'll also need to enter a trim level to make sure that the parts fit your car. FIXD has built-in information about your car that it finds the first time you perform a scan. If you need to buy a new part, you can press the purchase button, which will take you to a screen that shows all the parts that are compatible with your car and lets you buy those items from Amazon. You can buy tires and even wiper blades through the app.
How to Use the Wear Items Feature
Enter the tread remaining on your tires
Add details about the voltage of your battery and use the built-in tester to check it
Input information about when you replaced the wiper blades
Set up reminders about when you want notifications about those parts
Multiple Issues
While seeing the check engine light on your dashboard can make you panic a little bit, you shouldn't worry until you do a diagnostic scan. One feature that we like about FIXD is that it can detect all the problems with your engine. Other scanners only let you identify one problem at a time. No matter how many issues FIXD finds, it will show you all those issues at the end of your scan. You can then estimate how much it would cost to have a pro fix all those problems and order the replacement parts necessary for do it yourself jobs.
Clear Alert Lights
Mobile mechanics can come to your home and hook up an OBD2 scanner. Once they determine what your car needs, they can often do the repairs on your driveway or in your garage after finding the right replacement parts. For older cars that are on their last legs, you may not want to spend hundreds of dollars on a repair. A car can run for thousands of miles with a dirty oxygen sensor but will display a check engine light on the dash. FIXD gives you the option of clearing that light and keeping it off, even if you didn't fix the underlying problem.
What is the FIXD Maintenance Club?
FIXD created the FIXD Maintenance Club as a way to help customers get more for their money. This club is free to join and sends reminders to your phone through the FIXD app. When you join this club, the app will identify the make and model of your vehicle to determine your overall needs. Not only does it remind you when you need to perform routine maintenance, but it helps you find the parts and supplies that you need.
FIXD Cons
Though we loved FIXD, we found that some customers were less satisfied with their experiences. A common complaint that we found was about the servers that the app uses. When those servers go down, you cannot access the database to see information such as what your car needs and how much the repairs will cost. The servers more commonly break down on the weekends, especially on Saturday afternoons. There is a chance that the scan might show that there isn't anything wrong with your car, even though it found problems earlier in the week. Using FIXD on weekdays can help you avoid those server problems.
Other issues that customers had occurred because they didn't read the product's description carefully. They bought the scanner and tried to use it on a late model car or one from the 1980s. You can only use FIXD on vehicles that are compatible with OBD-II sensors, which are those made after the mid-90s. This little tool does not work on vehicles that run on diesel or those that use electricity only. FIXD only works on vehicles that use gasoline and hybrid models that can use gas. As long as you make sure that FIXD is compatible with your vehicles, you'll find it useful.
Other Cons of FIXD
Cannot diagnose issues with other parts
Requires that you activate the app and sensor before using it
You must use the tool and app
The network can go down in the middle of the day
Other OBD-II sensors cost less
Where to Buy
When you walk into almost any auto parts store in the country, you'll find diagnostic tools for sale. Some of those shops even offer free scans, but visiting every time you need help is costly and takes up a lot of your time. To save some time and money, you can buy FIXD here. Not only will you find a discounted price on this tool, but you can have it shipped to your home in the United States and if you live overseas. Any FIXD tool bought from the site includes a 30-day money-back guarantee and the option to buy as many as you need.
Save $1,000s In Car Repairs!
PLUS Get 50% OFF a 2nd FIXD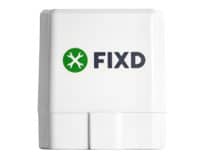 Retail $59.99
30 Day Money Back Guarantee!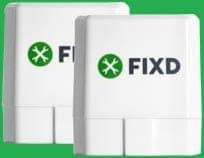 Buy 1, Get 1 50% OFF
Only $89.98
FREE USA Shipping
30 Day Money Back Guarantee!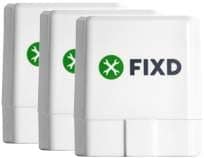 Buy 2, Get 1 FREE
Only $119.98
FREE USA Shipping
30 Day Money Back Guarantee!
To get a single FIXD tool, you'll pay $59.99 along with a small fee for shipping and handling. A more popular plan is a bundle that includes two FIXD tools for only $89.98 and gives you free shipping and handling. If you want the best bang for your buck, go with the three tool deal. You pay just $119.98, which gives you one tool for free when you buy two at full price. Though all tools come with a free diagnostic app and a money-back guarantee, only the bundle packages come with free shipping and handling in the United States.
Benefits of Buying FIXD Online
Multiple ways to pay, including with credit cards or through PayPal
Free shipping on bundles
Fast shipping in the United States
Access to FIXD reviews from other customers
30-day money-back guarantee
FAQ section with answers to commonly asked questions
Competition
Car diagnostic tools and scanners come in two types. The first includes those such as FIXD, which have an app that you can use on a smartphone. They are convenient because most people nearly always have their phones with them. The other type is similar to those that professionals and part stores use. They have a built-in screen that tells you the code associated with the issue or issues found. Those scanners are hard to use and often require that you look up the code online to find the cause of the problem. We'll look at both types as we go over the competition.
ANCEL AD310 Classic
Universal OBD-II Scanner
The first competitor to FIXD is the ANCEL AD310 Classic Universal OBD-II Scanner. It has a screen on the front that shows the codes associated with each problem that it finds and a cord that plugs into the OBD-II port. The freeze-frame feature is helpful if you want to save the error code on the screen. Designed to work with both domestic and import vehicles, it has various language settings for those who don't speak English. Though this scanner costs less than FIXD does, some beginners may find that it's hard to use.
INNOVA 3100j OBD2 Scanner
Another professional tool that you might want to use with your car is this 3100j OBD2 Scanner from INNOVA. Compatible with all makes and models from 1996 and recent years, it shows codes relating to both SRS and ABS parts as well as a freeze-frame setting. One of the top features is the scanner's ability to show you diagnostics readings from the last three vehicles that it checked. You can also use this tool to check the alternator and battery in your car and to keep track of maintenance logs, but it costs almost twice what the FIXD tool does.
Manfiter OBD2 Scanner
One of the scanners that we found that is similar to FIXD is the Manfiter OBD2 Scanner. It takes up little space and comes with a free app. This app does not include any adds, but it may take up a lot of space on your phone. Unless you have the right connection and your phone nearby, you'll need to write down the code that it shows and then look it up or enter it in the app. We like the low price of this diagnostic tool but don't like the cheap design that can cause the case to break if you drop it.
BlueDriver LSB2 Bluetooth Pro OBDII Scan Tool
Another scanner that is similar to FIXD is this LSB2 Bluetooth Pro OBDII Scan Tool from BlueDriver. Once you download the BlueDriver app, you can view the instructions on how to use it and learn how you can use it to clear the check engine light on your dash. This will keep that light from turning on if it identifies the same problem a second time. Certified to work with both Android and Apple operating systems, this scanner is compatible with phones from almost every manufacturer. It has a much higher price than FIXD does and costs so much that you can buy two FIXD tools for the same price.
Final Verdict
Each time that you hop in your car and turn the key, you expect your car to spring to life and get you anywhere you want to go. A common problem that you might see is the check engine light, which appears on your dash and right above your steering wheel. Every time that you look down to check your speed, you'll see that light staring back at you. Instead of taking the day off work or giving up your weekend to have an auto mechanic check it out, you can use FIXD to view the cause behind that light.
This handy tool does more than just give you one of the 6,800 reasons why you see that light. You can also track your maintenance and view a logbook that shows when you last did any routine maintenance. FIXD is easy to use and compatible with both different types of smartphones as well as vehicles made since 1996. FIXD is something of a miracle tool because it costs less than other diagnostic scanners do and is perfect for those who travel often. If you want to make your car last longer and scan for issues at home, FIXD is the best tool for you.