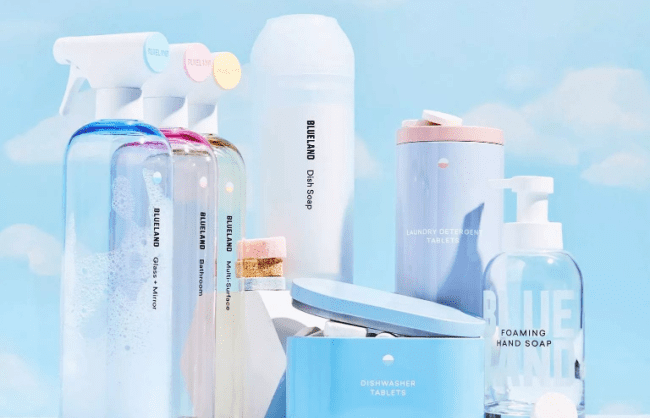 What is Blueland Soap?
Blueland Soap is a company that hopes to change the world and the way that customers clean. A woman by the name of Sarah launched the company after she found herself shock at how much trash her family produced. The amount only grew after she had her first child. She wanted to create eco-cleaning products that worked well and were easy to use but also produced less waste. Those who created plastic wanted a material that would last for years, but they didn't think about the dangers that it would have on the environment. Plastic waste ends up in the ocean where it can kill or hurt animals and landfills where it never breaks down.
Since the company launched in 2019, Blueland Soap customers helped reduce the amount of plastic trash by the equivalent of one billion plastic bottles. When you buy these cleaning products, you get durable bottles that last for years and cleaners that you add to the bottles whenever you need them. You can choose from products to washes dishes or do the laundry along with those that are perfect for cleaning your whole home. We'll go over all of the different products that are available in our Blueland Soap review.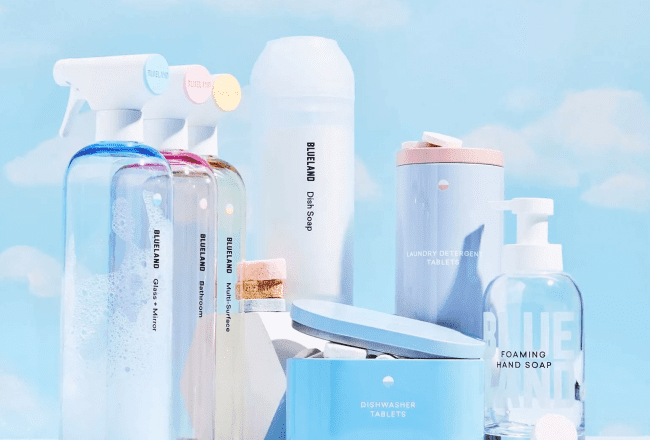 PROS
Offers both Forever Bottles and containers along with refills
You can save 10% when you subscribe to select products
Includes products for cleaning your kitchen, bathroom, laundry, dishes and hands
Cuts down on the plastic waste in your home
You can save with promos and discounts
CONS
Only available in the United States
Some bottles break during shipping
May include some synthetic ingredients
BOTTOMLINE
If you want to cut down on your plastic usage and keep your home clean, products from Blueland Soap can help. You can order a Forever Bottle or tin and refills to clean everything from your bathroom and kitchen to your hands and laundry.

iReviews Shopping Assistant
Find the best prices for this and many other products with our chrome extension
Product Features
Shipping Time: 7 to 10 business Days
Price: Starts at $6 per refill
Refunds: Within 30 days of your order
Shipping Cost: Free when you spend a minimum of $35
Container Material: Steel or glass
New Shopper Promo: 10% off
How Can You Use Blueland Soap?
You can use Blueland Soap to replace all of the cleaning products that you usually use. Before you start cleaning though, keep in mind that your first order should include one of the starter kits. Blueland Soap offers several options to meet the needs of customers. You can bring home a kit to keep your family's hands cleans or choose one designed for your laundry. All starter kits include at least one bottle and a bag of soap or another cleaning product. These bags do not use any type of plastic and are easy to use. You simply open the bag and pour it into the bottle until you reach the marked line.
Thanks to the refill packs, you can easily buy a refill and keep it on hand for future use. Some customers even like buying several refills at a time, which helps them stay prepared and save on shipping costs. There are many spray cleaners designed for taking care of spills and cleaning different surfaces as well as hand soaps and products for your dishes and laundry. All of the Blueland Soap cleaning products reduce the amount of plastic that you normally throw in the trash. We'll go over all of the top products in our Blueland Soap review to give you an idea of what you need before you check the site.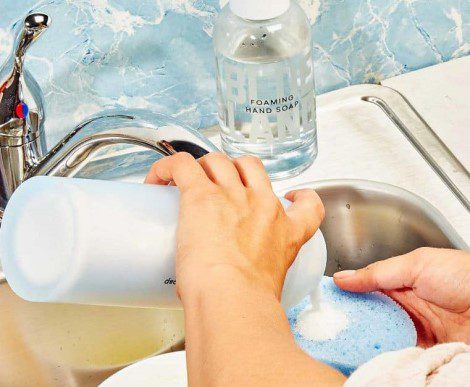 Blueland Soap makes several products you can use in the kitchen.
Blueland Soap Starter Kits
Though new customers can choose from all of the available products, we recommend that you get a starter kit first. This helps you see what you get from the company and why Blueland Soap is worth the price. You can check out all of the starter kits below.
Multi-Surface Starter Set
Some of the kits that you can buy let you see how a specific product works rather than multiple products such as the Multi-Surface Starter Set. This set comes with a Forever Bottle that lasts for years without breaking down along with three cleaning tablets. You might remember seeing this product on the hit show Shark Tank. You toss a tablet into the bottom of the bottle before filling the bottle with water. This product is suitable for most of the surfaces in your home, including bathroom and kitchen counters. You get weeks of powerful cleaning from each tablet.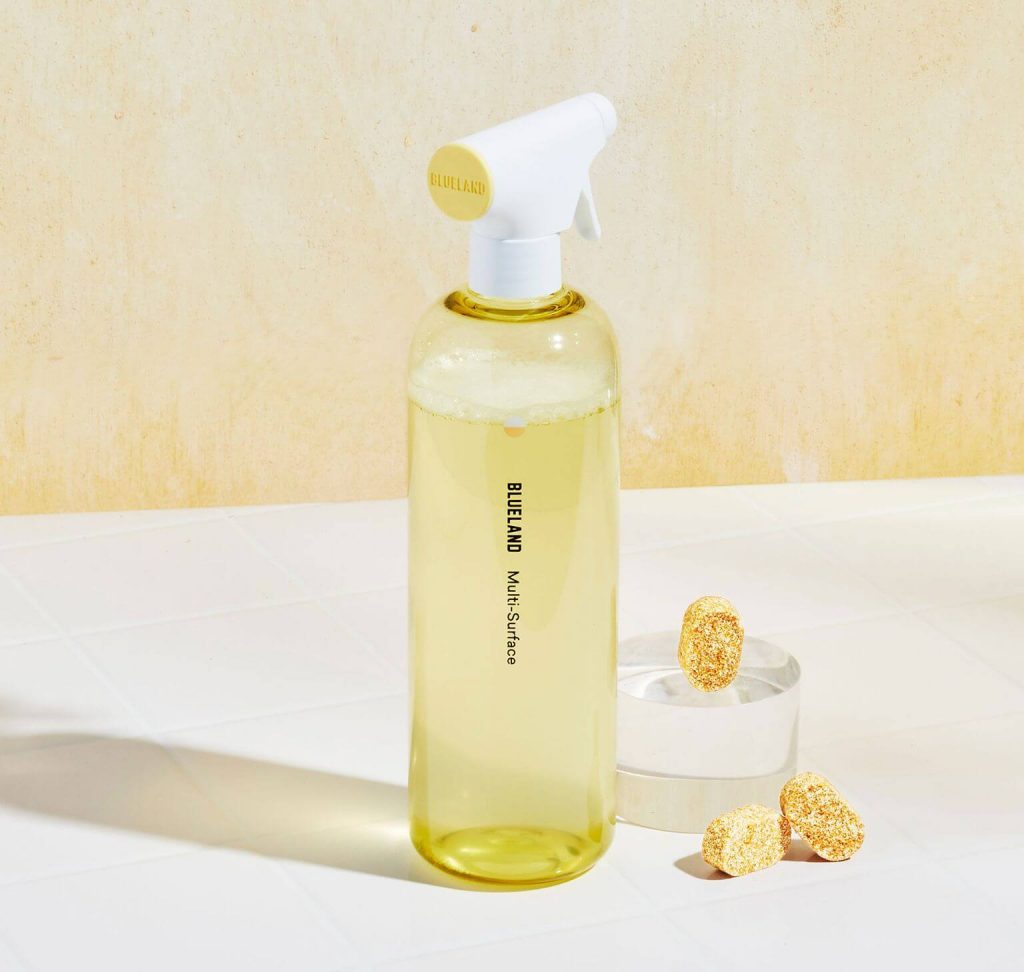 Bathroom Starter Set
No one would blame you if you hate cleaning your bathroom. Not only is it one of the smelliest rooms in your home, but it usually requires that you get your hands dirty, too. The Bathroom Starter Set makes it easy for you to get rid of bathroom stains and smells. You get a Forever Bottle in a pale pink color that matches the color of the three included tablets. These tablets can help you tackle everything from soap scum and mildew stains to general grime and watermarks. Each tablet gives you 24 ounces of cleaning solution when you add water.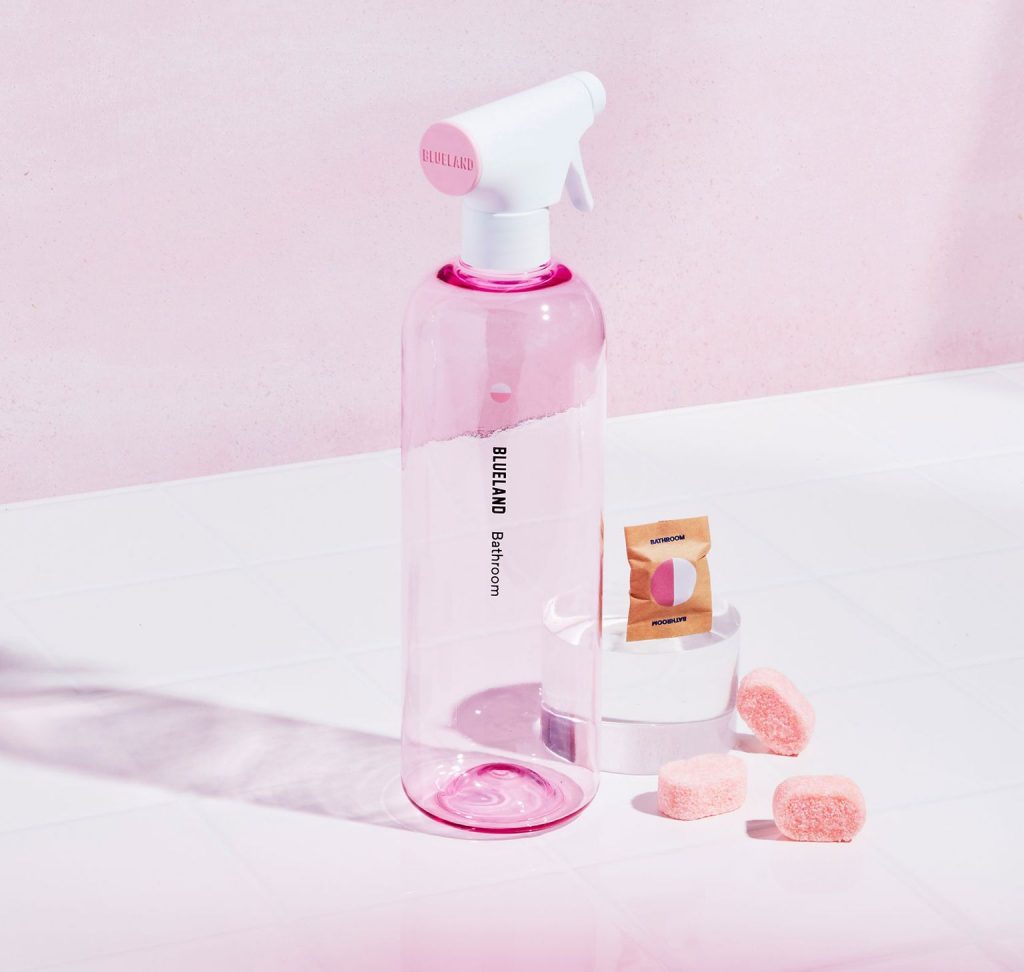 Glass + Mirror Starter Set
Do you find that your mirrors look dingy and dull within days of cleaning them? This is probably due to the beauty and personal care products that your family uses. Mirrors can attract everything from hairspray to toothpaste. You may find similar issues with the glass surfaces in your home, too. The Glass + Mirror Starter Set gives you a fast and easy way to clean those surfaces. It comes with a Forever Bottle in pale blue and three matching cleaning tablets that work on all types of glass. You simply mix one tablet with water to make a cleaning solution.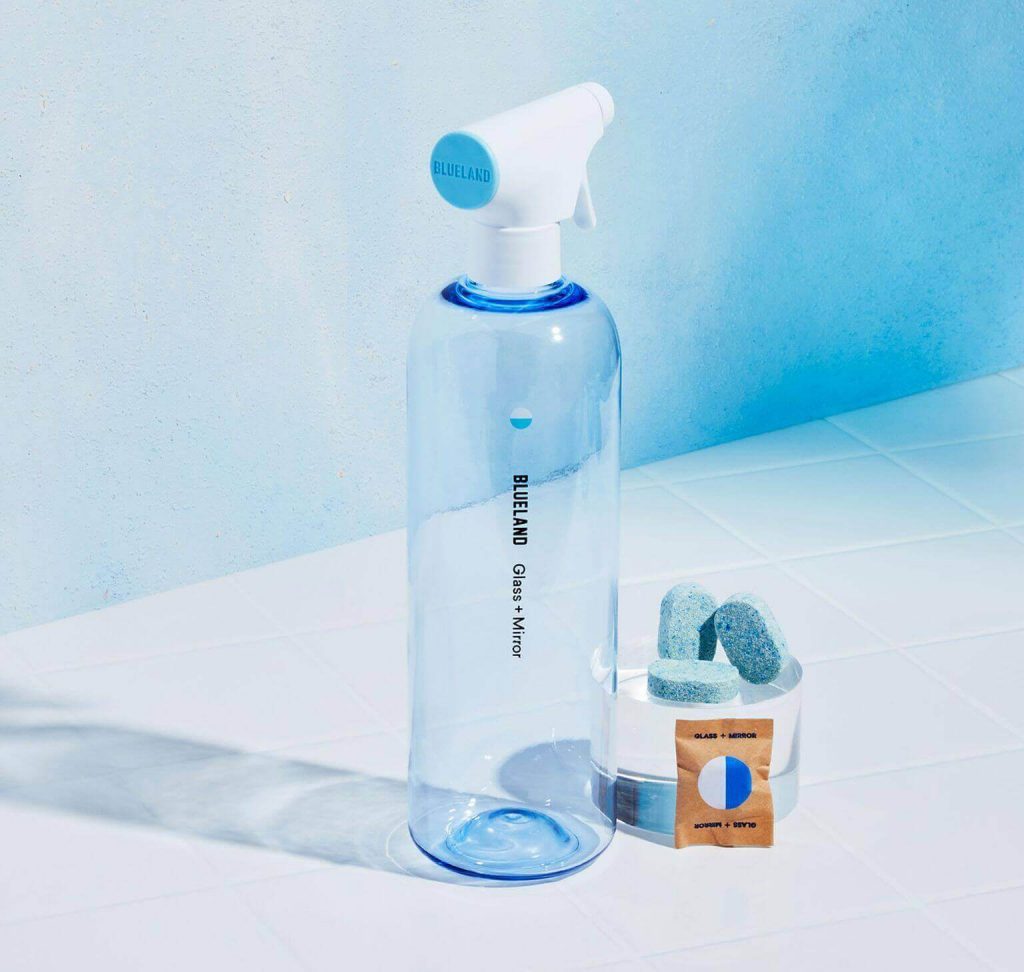 Dishwasher Starter Set
You get everything that you need to wash your dishes with the Dishwasher Starter Set. It features a Forever Tin in pale blue that is resistant to rust. You can keep the tin sitting on your counter and close to the sink without worrying about the metal rusting. A small paper bag comes loaded with 40 dishwasher tablets that you can easily store inside the tin. It takes just one tablet to clean a single load of dishes, but you may find that one tablet can last longer. As a bonus, you can compost the paper bag when you're done.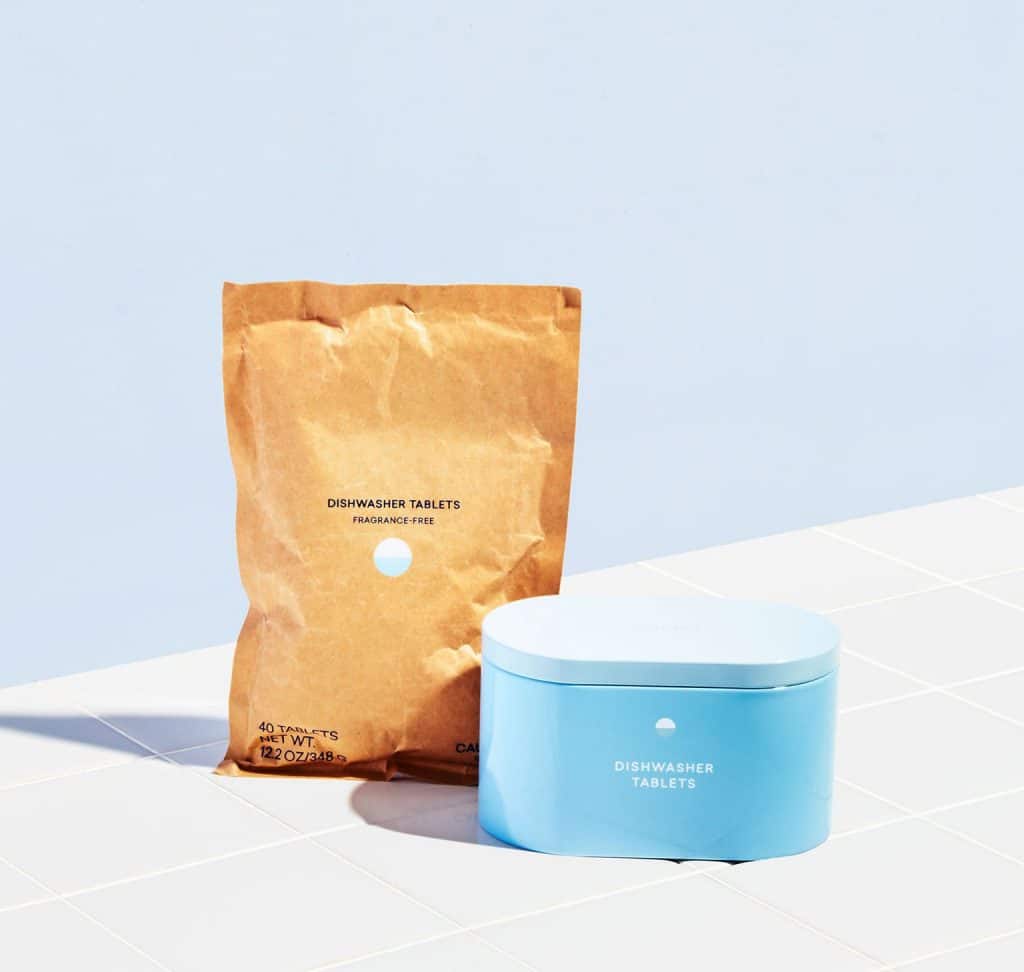 Dish Soap Starter Set
If you prefer doing dishes by hand or don't have a dishwasher, the Dish Soap Starter Kit works just as well. Designed for hand washing, this set features a Forever Shaker and a paper bag that holds 16 ounces of powdered dish soap. To use this set, simply add a small amount of the powder to the bottom of the shaker and fill it with water. Give the container a good shake to mix the powder with the water, which creates rich suds that work great on all types of dishes. This soap works with all types of sponges, too.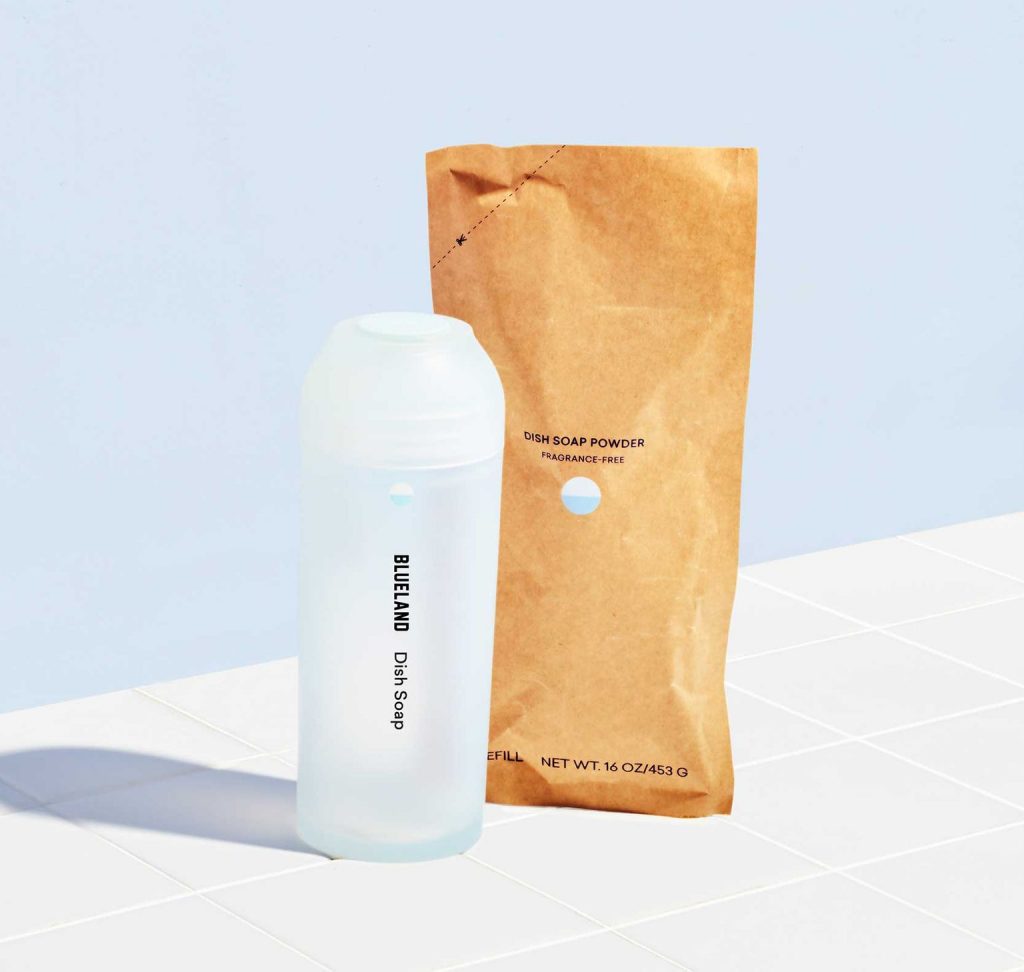 Laundry Starter Set
If you're like most people, you probably tried many different detergents in the past to clean your family's clothes. One alternative that works on most types of clothing is this Laundry Starter Set. Blueland Soap gives you a Forever Tin in pale blue with "Laundry Detergent Tablets" printed on the front and a pale pink lid along with 40 laundry tablets. Unlike other products, you don't need to mix these with water before using them. You simply pop one tablet in your washer with your clothes. All of the included tablets sit inside a paper bag that you can compost.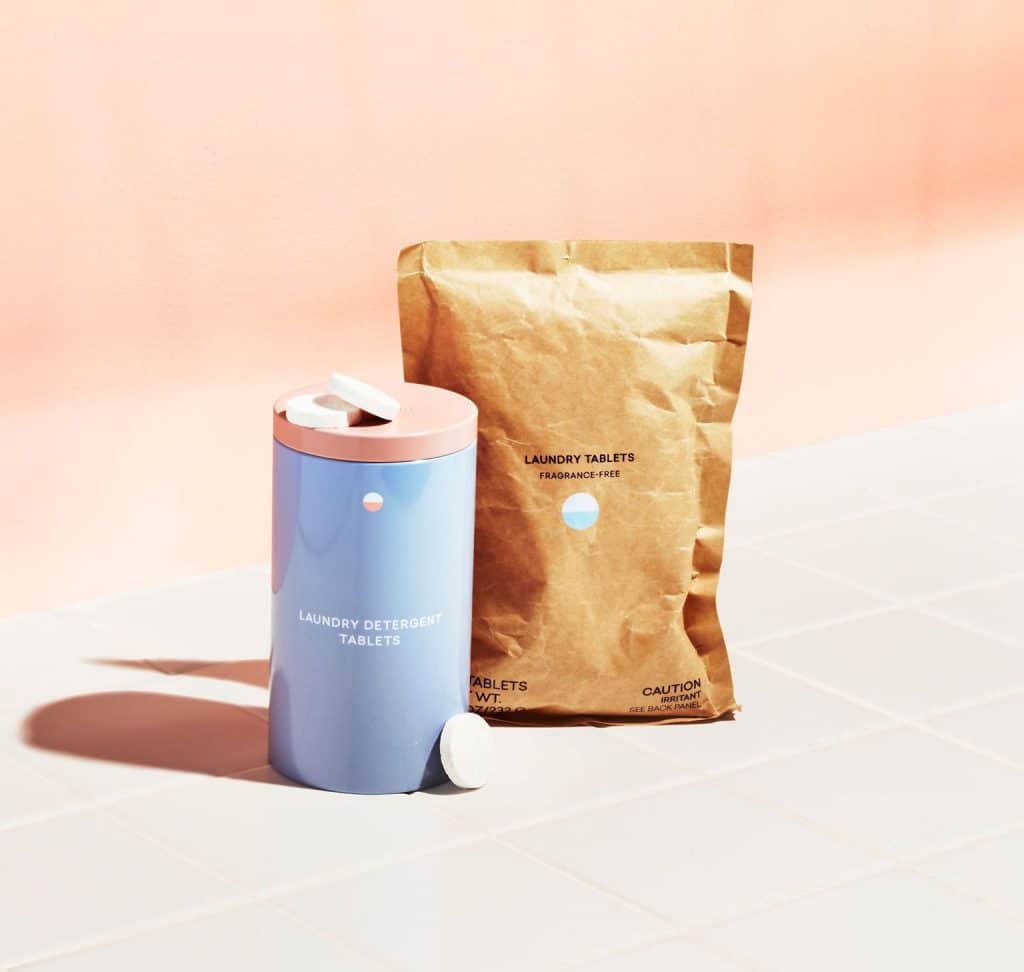 Hand Soap Starter Set
During the COVID-19 epidemic, you learned that you needed to wash your hands more often than you probably did. Blueland Soap helps you keep your hands clean and free from bacteria with this Hand Soap Starter Set. It features a small Forever Bottle with "Foaming Hand Soap" printed in black on the front and three soap tablets. You add one tablet to the bottom of the bottle and fill it with nine ounces of water. The pump dispenser on the top turns the solution into a foaming hand soap that removes all types of dirt and grime from your hands.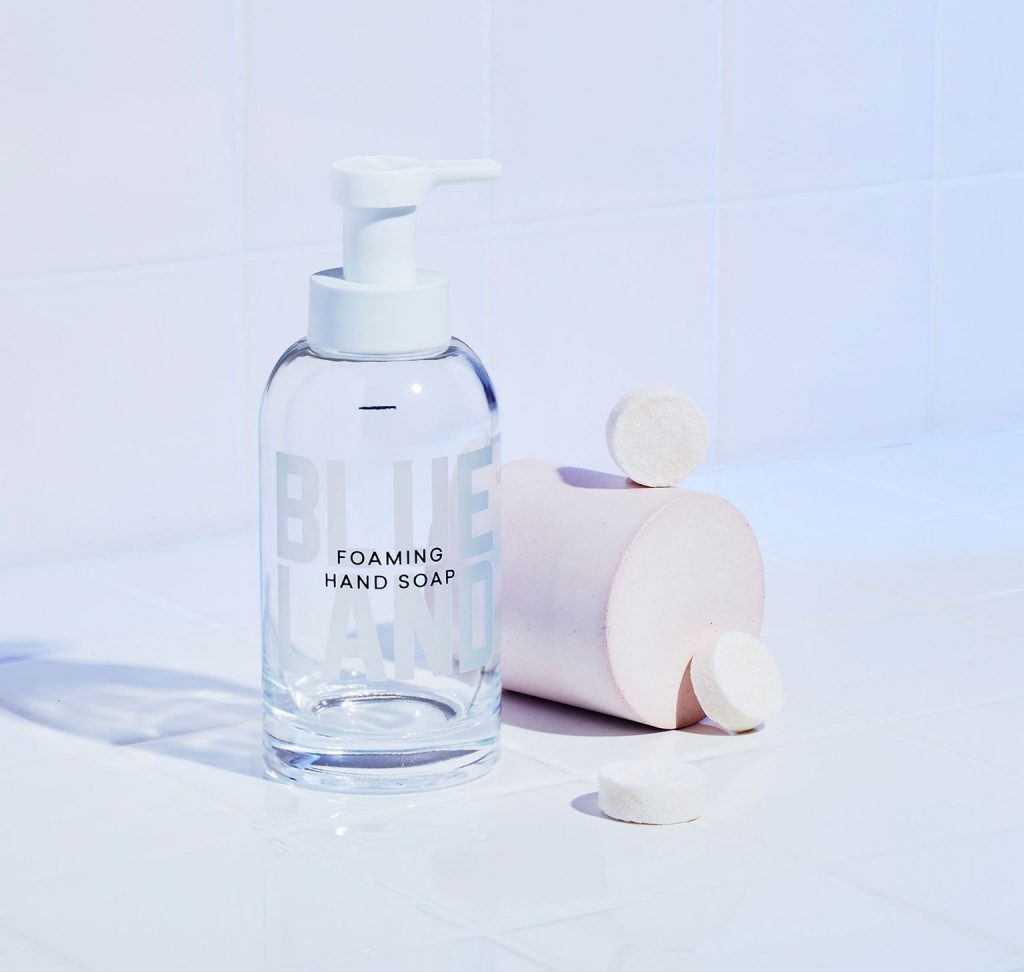 Garden Hand Soap Starter Set
Do you dislike the way that most hand soaps smell and prefer floral scents? With the Garden Hand Soap Starter Kit, you'll feel as though you worked outside in your garden every time you wash your hands. Though this set includes the same Forever Bottle as the last one, it also comes with three different soap tablets. While the Bergamot Rose has a light rose scent, the Satsuma Mandarin has a citrusy scent. You also get a Lily Mint tablet that mixes fresh mint leaves with lilies. Each tablet fits in the Forever Bottle and gives you nine ounces of hand soap.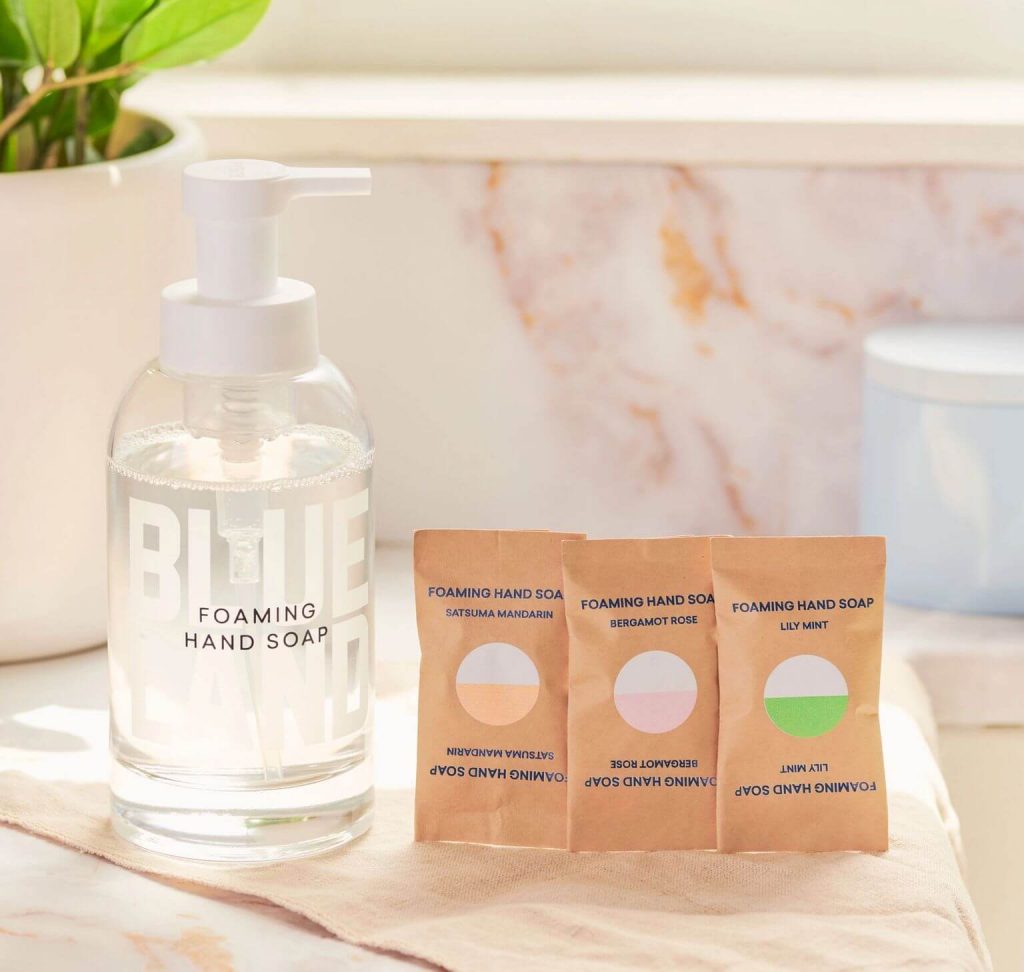 The Dish Duo
Do you find yourself washing dishes by hand as often as you use your dishwasher? With The Dish Duo, you get everything needed to wash dishes in both ways. It includes a Forever Tin made from steel that holds all of the 50 dishwasher tablets. You also get a Forever Shaker with three tablets that you mix with water to wash dishes by hand. All of the tablets are safe to use on different types of dishes, including those made from porcelain and your drinking glasses. This set is also safe to use in dishwashers from the top brands.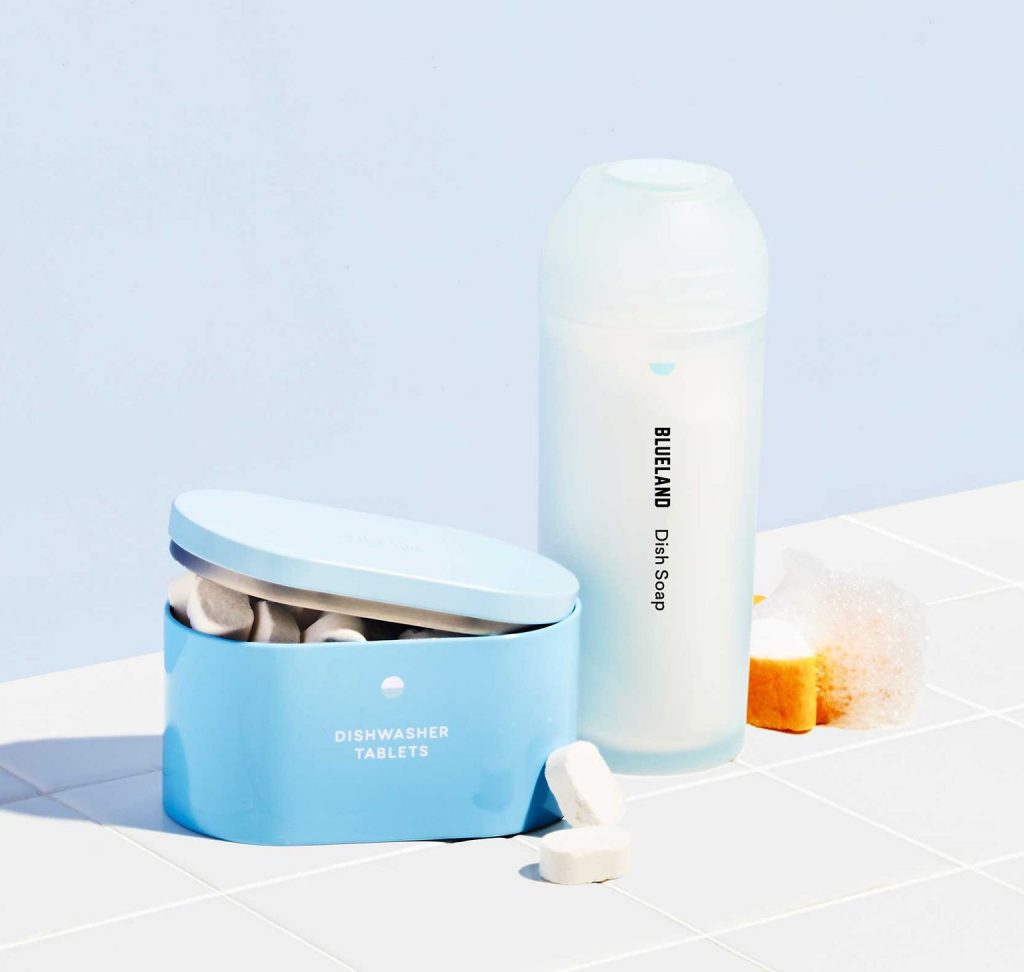 Garden Hand Soap Duo
Though you might invest in the Garden Hand Soap Starter Set, the Garden Hand Soap Duo is best for those who have two bathrooms or wash their hands in different rooms. It comes with two hand soap bottles. Each one uses real glass and has "Foaming Hand Soap" printed on the top. Each one also has a dispenser top that both kids and adults can easily use to get foaming hand soap. The set comes with the same three tablets as the other one does, which allows you to try two scents at the same time.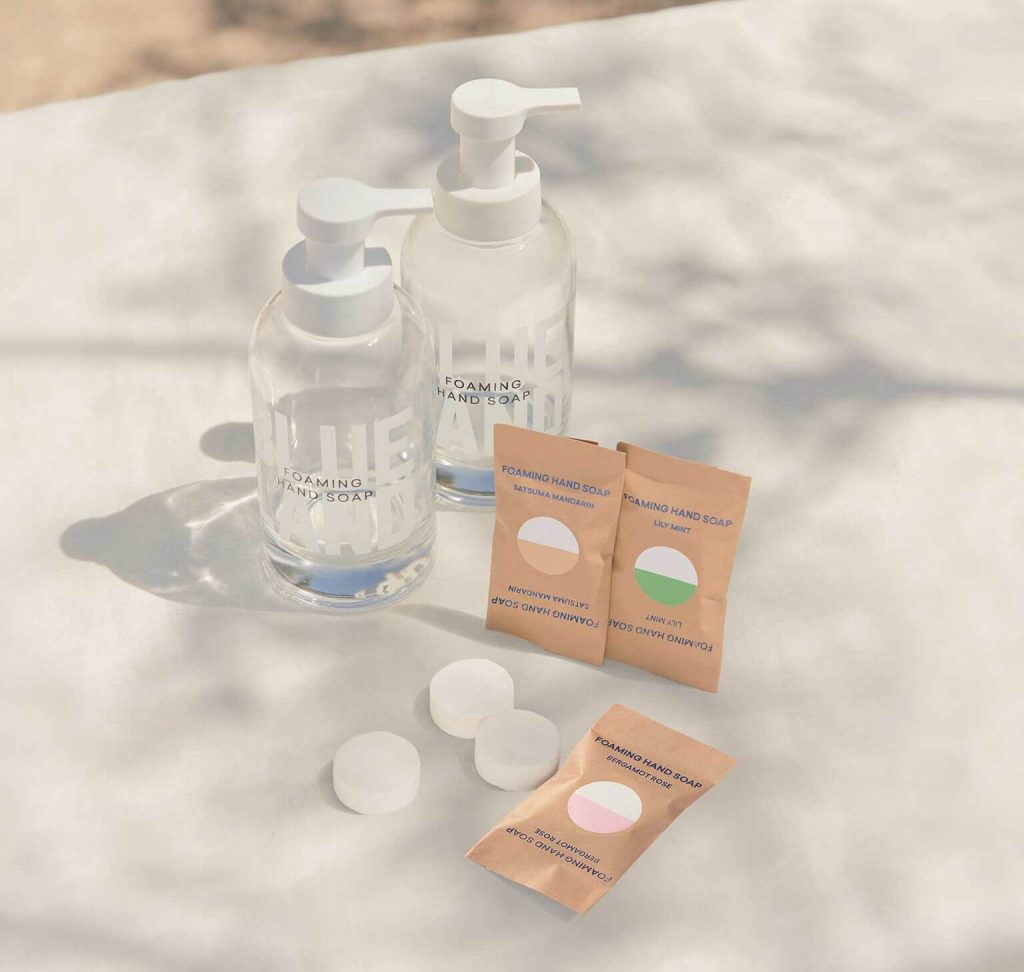 Hand Soap Duo
While some love the floral scents of the other hand soap sets, others like the natural scents that come with the Hand Soap Duo. This is perfect for homes with two bathrooms and for those who like to wash their hands in both the kitchen and bathroom. Each of the two Forever Bottles uses glass that can last a lifetime and have "Foaming Hand Soap" printed across the front. You simply add a tablet and mix with nine ounces of water to get foaming hand soap. The tablets in this set include Iris Agave, Perrine Lemon and Lavender Eucalyptus scents.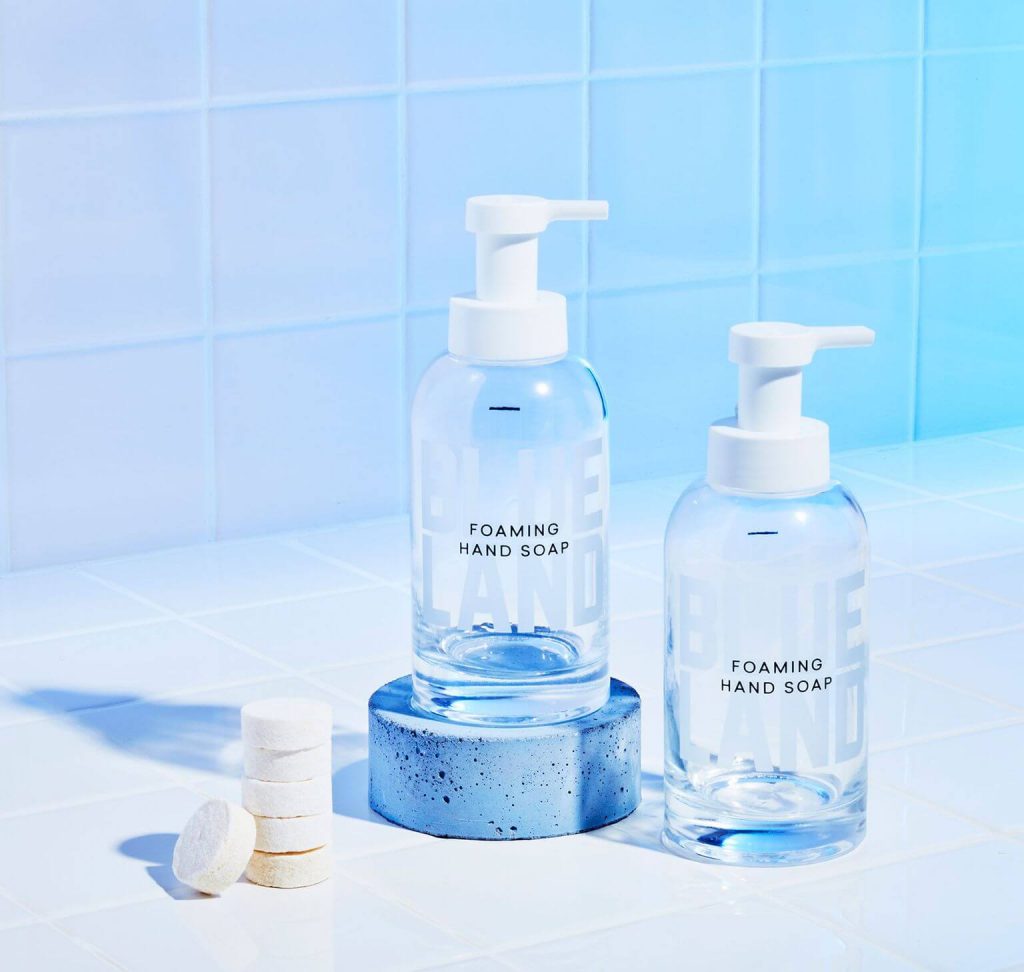 The Clean Up Kit
One of the best kits, if you want to try multiple products, is The Clean Up Kit. It comes with three Forever Bottles that each uses a different color and has printing on the front to tell you what you can do with them. You can save 20% when you buy this kit instead of buying each one on its own. Blueland Soap gives you one tablet that you mix with 24 ounces in each bottle. This lets you tackle glass and mirrors as well as other surfaces and clean your bathroom. You can easily see how those products work before you spend more money on refills.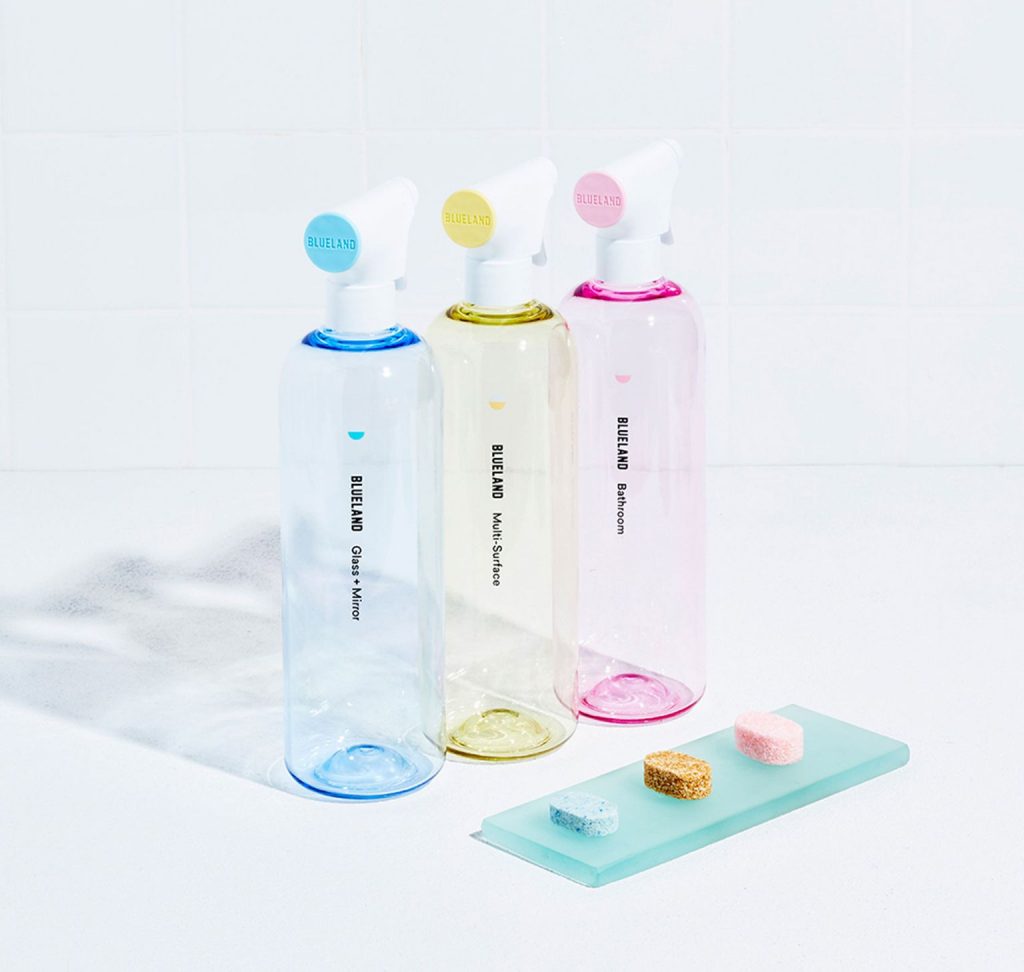 The Clean Essentials
Another option for those who want to try the top products from Blueland Soap is The Clean Essentials. You get four glass Forever Bottles that reduce the plastic that you normally waste. When you invest in this kit, you'll spend 20% less than if you bought individual products. The Multi-Surface Cleaner comes with a tablet in a fresh lemon scent, while the Bathroom Cleaner works with a Eucalyptus Mint scented tablet. This set also features a hand soap bottle with an Irish Agave tablet and a Glass + Mirror Cleaner bottle with a cleaning tablet that lacks any type of fragrance.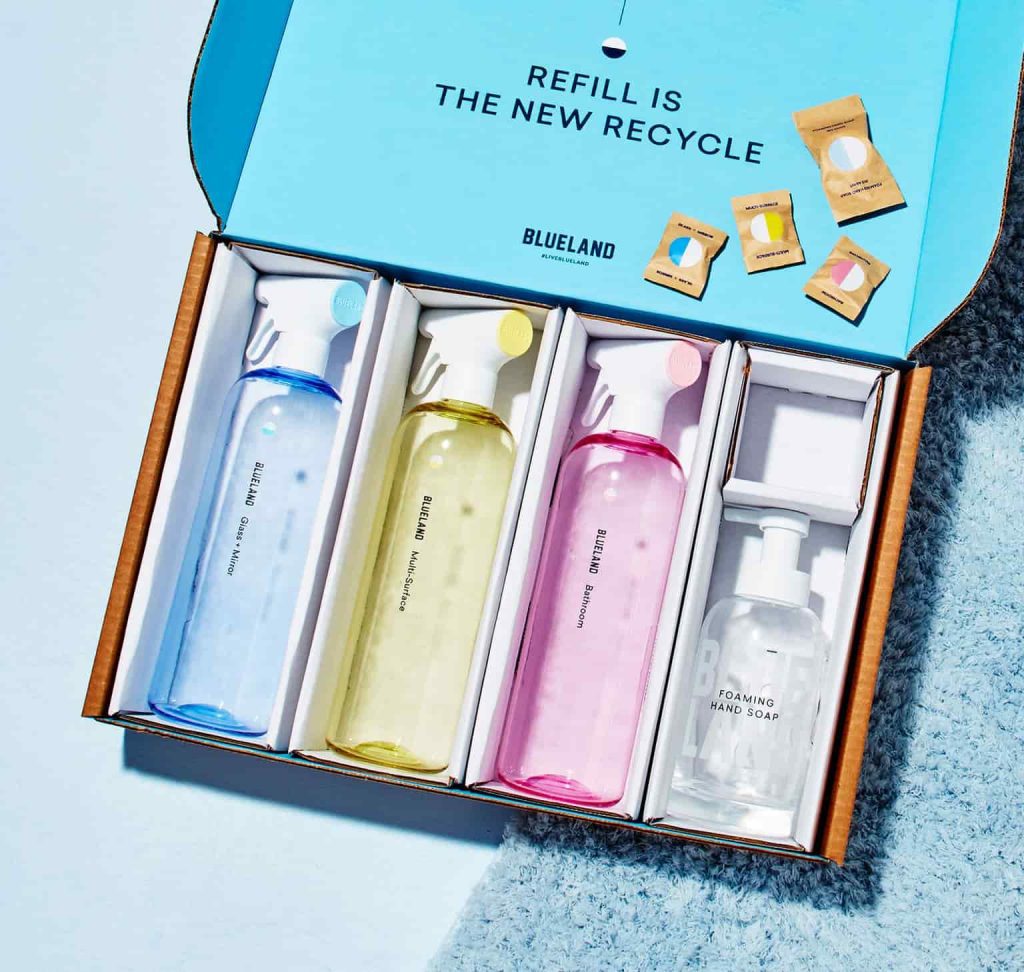 The Everyday Clean
Do you wish that there was a way to buy all of the common cleaning products that you need daily? Check out The Everyday Clean, which will meet your needs. Not only can you save 20% off when you buy this bundle, but you'll find that it comes loaded with the top products that you need. You get both the Powder Dish Soap and Dishwasher Detergent and their Forever containers along with the Foaming Hand Soap and Multi-Surface Cleaner. Blueland Soap also gives you the Bathroom Cleaner and Glass + Mirror Cleaner along with one of each of the cleaning tablets.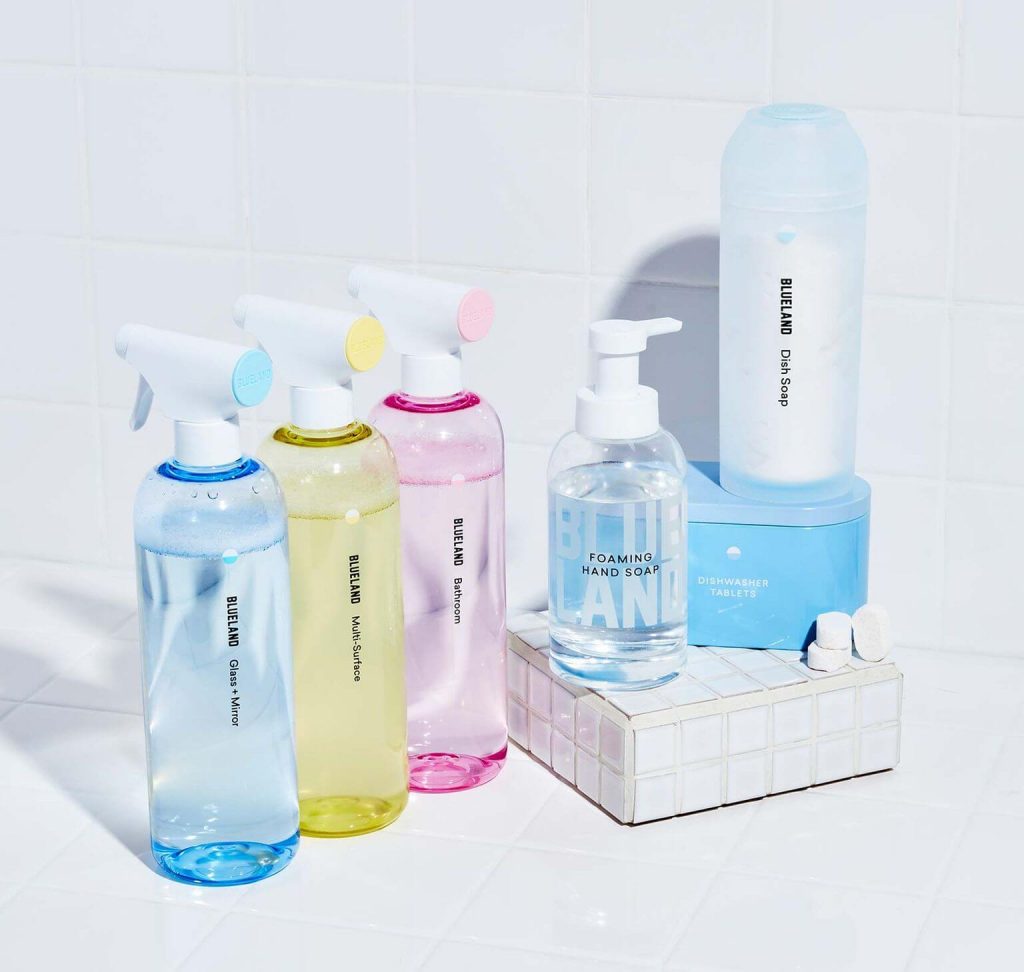 The Clean Suite
You can also save money with The Clean Suite, which is one of the ultimate cleaning bundles from Blueland Soap. It comes with seven containers that last for years and cleaning tablets that match each one. You get 40 tablets of the Dishwasher Detergent and Laundry Detergent along with one tablet for each of your Multi-Surface, Bathroom, Mirror + Glass, Foaming Hand Soap and Powder Dish Soap containers. Blueland Soap recommends this starter set for those who aren't sure which products they need and shoppers who want to try all of the available products to see how well they work.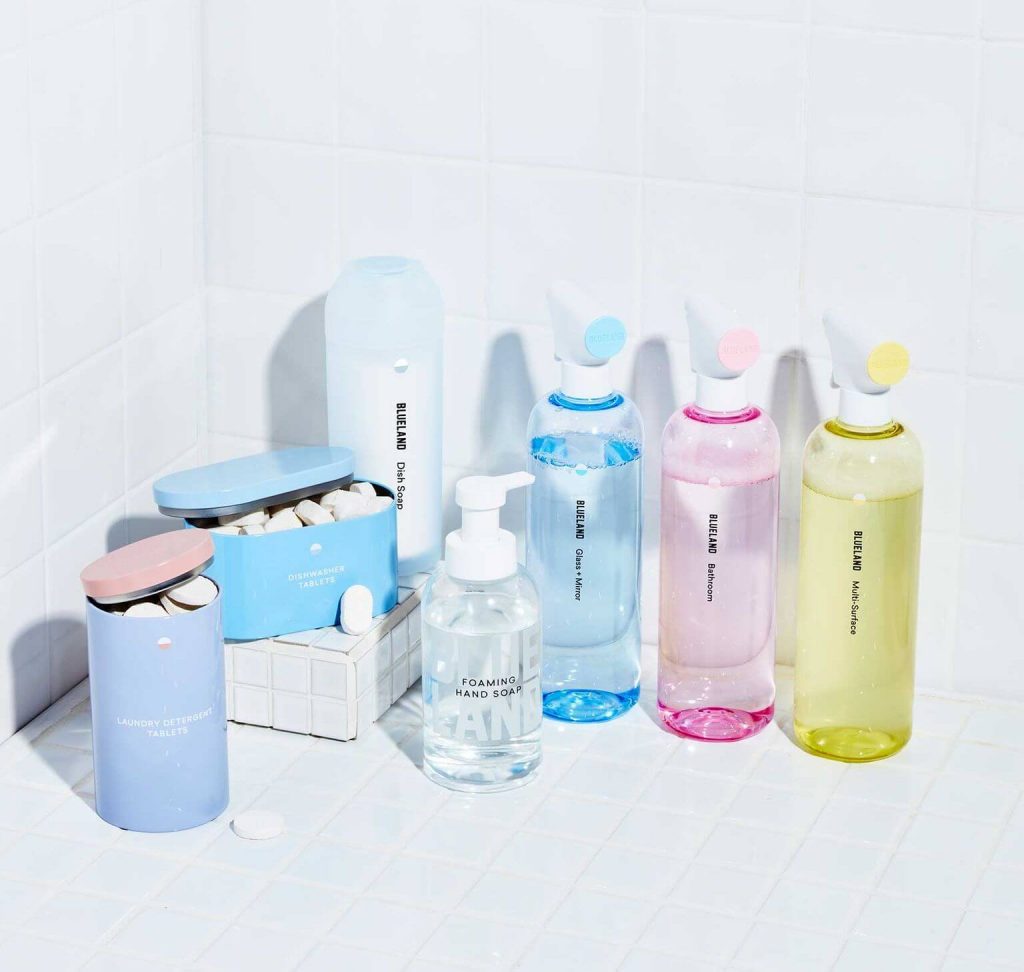 Where Can You Use Blueland Soap?
One of the benefits of buying from Blueland Soap is that you can find cleaning products suitable for all areas of your home. The Mirror + Glass Cleaner is perfect for both mirrors and glass surfaces such as your windows. You can even use this cleaning product to remove dust from your car's windshield. With the Laundry Detergent, you get help removing all of the stains on your clothing and your family's clothing, including yellow stains in the armpits and dark stains from food.
If you need good soap for your dishes, try the Dishwasher Tablets that you can toss into any dishwasher without worrying about seeing stains and food stuck to your dishes. With the Dish Soap, you'll have an easier job tackling the dirty dishes stacked up in your sink. Blueland Soap also makes several hand soaps in different scents that you can use whenever you want to wash your hands. Keep in mind that none of the soaps have antibacterial properties, but if you wash your hands regularly, you'll eliminate those germs. You can also order a starter kit that includes two or more products that are great for cleaning around your home.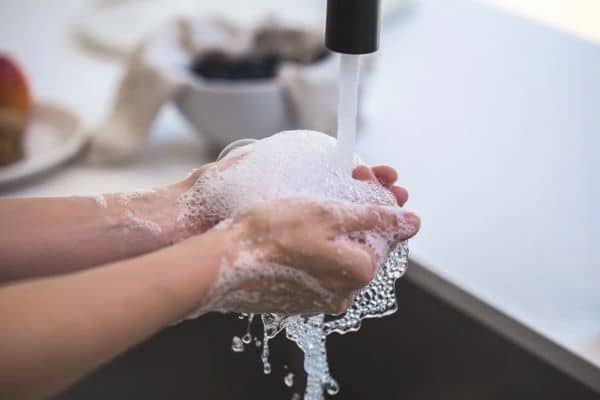 Blueland Soap makes hand soaps that are perfect for your kitchen or bathroom.
Who's This For?
Many of the people who buy from Blueland Soap are those concerned with the impacts they have on the environment. They like knowing that they can buy cleaning products that reduce the amount of plastic they throw away every year. Customers also appreciate that Blueland Soap lets them buy a starter kit that includes everything they need and slowly add to those kits over the years. We found others that would benefit from Blueland Soap products, including:
Shoppers who want cleaning products solid glass bottles that they can display around their homes. All of these bottles feature the name of the product on the front and use a different color, which makes it easy for you to find the one you need.
Customers who need to save money on cleaning products. Not only does Blueland Soap have promo codes for new shoppers, but it often has discounts for frequent customers.
Those who don't want to worry about refunds or minimum order requirements. Blueland Soap lets you order just one refill for $6 and offers a 30-day refund on all orders.
Shoppers looking for green cleaning products. Though some products use synthetic ingredients, most of the top Blueland Soap products let you go green and keep your home clean.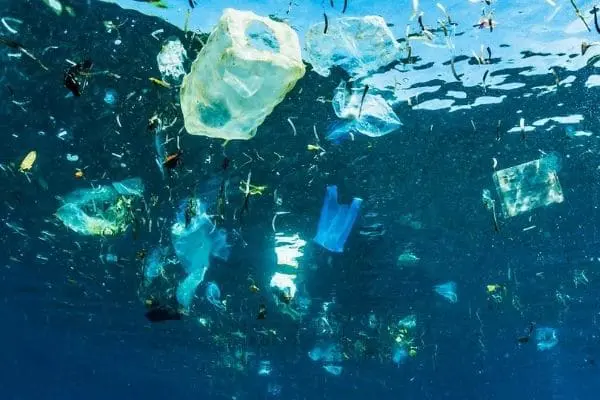 Blueland Soap helps reduce the amount of plastic floating through the ocean.
Should You Buy It?
There are many reasons why Blueland Soap products are worth the money, including:
The durable glass bottles and metal tins last forever.
You get 10% off when you subscribe and save.
Blueland Soap makes products that are safe to use around those with common allergies.
You can choose from a range of starter kits based on what you want to clean.
When you spend $35 or more, you qualify for free shipping.
There are refills available for as little as $6.
All tablets come in paper bags that you can compost.
You can select laundry and dish products along with hand soaps and cleaning sprays.
Blueland Soap has a 10% off coupon code that works on your first order.
Cons to Consider
There are also some cons that you need to know about Blueland Soap such as how long shipping can take. The company only ships to addresses in the United States. Though it can process your order within two days, it may take up to 10 business days before your shipment arrives. Some of the other cons that we found include:
You might find that one or more of your Forever Bottles broke during shipping.
Some of the products use synthetic ingredients, which aren't helpful if you want to go green.
None of the soaps have any disinfectant or antibacterial properties.
You may find that the tablets don't dissolve properly and leave behind residue in the bottom of the bottle.
The prices are high compared to green cleaning products.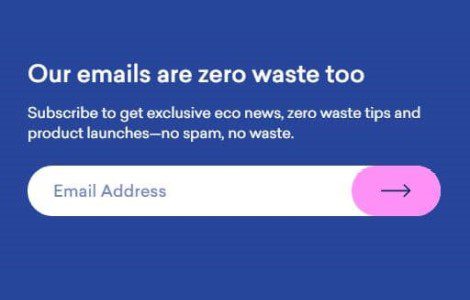 Blueland Soap's email newsletter lets you hear about new scents and products.
Where to Buy
Click here if you want to to stop reading about Blueland Soap and place an order today. The official website covers the top things that you need to know about the brand. It posts regular updates on how many plastic bottles the company's customers kept out of the ocean and has information on how the founder's deal with Kevin O'Leary went. When she appeared on Shark Tank, O'Leary was so impressed with her product line that he invested $270,000 in the company.
We recommend using the site to learn about the subscribe and save program. Blueland Soap offers this deal for customers who love certain products and buy them often. You can use your account to subscribe to your favorite products and have them shipped to you as often as you would like. This program lets you 10% off your orders. You may want to check the Blueland Soap blog, too. This is where you'll find articles on how to reduce the amount of plastic that your family uses and tips on finding reusable products or containers. The site includes links to Blueland Soap on social media, which helps you connect with other customers and write reviews on your favorite cleaners.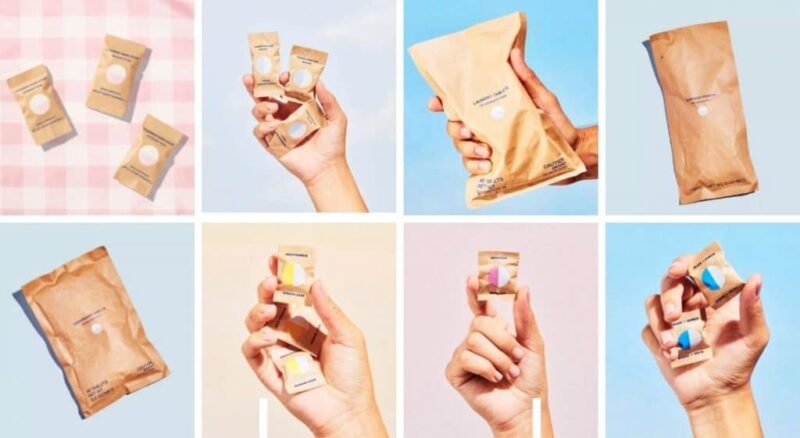 Competition
There are several brands that offer products similar to those from Blueland Soap such as Common Good. This company sells starter kits that come with bottles that you can refill. All of the refills are easy to use and made from materials that you can recycle later. Not only will you find laundry and surface cleaners, but the company also makes cleaning products for your hands and dishes. You might like the kits from Tirtyl, including the Smart Soap Duo Kit that is available on Amazon. This kit comes with two reusable glass hand soap bottles and tablets in fun scents such as Lavender and Aloe and Coconut and Vanilla.
Some shoppers prefer the products from Cleancult, which offers discounts of 10-30% off your first order. Most products come in refillable glass bottles, including the dish soap and hand soap options. You'll also find laundry and all-purpose cleaners in scents that include Sweet Honeysuckle and Lemongrass. Cleancult offers wool dryer balls and natural hand soaps, too. We found that many customers turn to dropps for laundry detergent. This company offers green laundry detergents that use natural and organic ingredients. The website guarantees that its products do not contain any toxic or harsh ingredients. In addition to laundry detergent, you can shop for kitchen cleaners from dropps, to.
Final Verdict
Blueland Soap is one of the most innovative companies in the world today. Unlike most cleaning products that come already mixed and in plastic bottles that you throw away when they're empty, Blueland Soap offers products in metal tins and glass bottles that you can reuse. The glass bottles work with tablets that you drop inside. One tablet can last for weeks or even months, giving you all of the cleaning power that you need. The tins also come with tablets that you can use in your dishwasher or for your laundry, with one tablet providing all of the help that you need.
We also like that Blueland Soap offers subscription plans for those who know what they want and want to save. Not only can you choose how often you want your packages to arrive, but you will save 10% off your future orders. There is even an Afterpay option for those who can't afford a starter kit, which lets them pay for their kit in installments. Though there are some cons to buying from Blueland Soap such as its high prices and long shipping times, we found that the company is well worth the prices it charges.