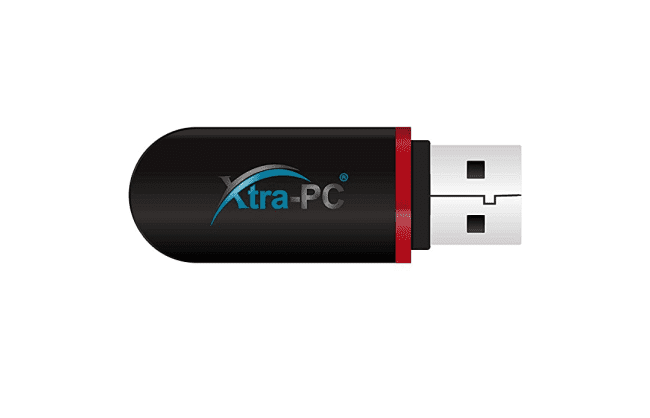 What is the Xtra-PC?
Xtra-PC is an ordinary flash drive and is easy to install. It adds a new version of an operating system called Linux to your computer that you can use in place of a Windows or Mac operating system.
The Xtra-PC claims that it is an affordable way to transform outdated PCs. can You can use that drive as an external hard drive to save some of your important files or create a backup drive. Though you might think that it's tricky to use or requires a lot of steps, you can install Linux in minutes. If you want to get more use from an old computer, check out our Xtra-PC review.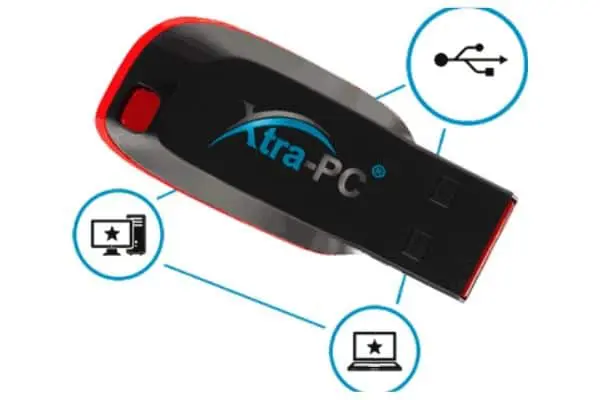 Xtra-PC gives you extra storage space and increases your computer's speed.
PROS
Gives you access to all your programs and files
CONS
You can get the same version of Linux free on the web
May not read on your computer
It can take over some of your files
You might find that it hides some of your files so well that you can't find them
You can essentially do the same thing yourself for a fraction of the cost
Shady marketing tactics
Why Switch to Linux?
Linux is an open-source operating system, which makes it highly customizable. However, this also means that this operating system comes with a notable learning curve.
If you're willing to get familiar with a new operating system (or already familiar with it), Linux is a great option. Some benefits of using Linux include:
It includes security features to keep you safe from hackers and other online threats.
Linux is free to use.
Linux is a stable operating system that is always updated and less prone to crashes.
It is compatible with all the file formats found on your system and doesn't require adding new extensions to edit or view those files
You can connect multiple monitors to one desktop system to create a new workspace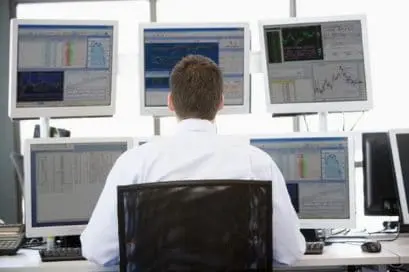 With Linux and Xtra-PC, you can create the ultimate workstation with as many monitors as you want or need.
How Do You Install and Set Up Xtra-PC?
As we said before, using Xtra-PC is easier than you might think. Before you start surfing the web with Linux, you need to install and set up the tool, which includes:
Remove the top/cap from the Xtra-PC tool
Insert the flash drive into an open USB port on your computer
Wait for your computer to recognize the tool and start running it
Look for the first window will appear, which asks if you want to run the program
Respond to all the following prompts to make sure that tool can run
Though you can find Linux from other sources, installing those versions isn't as easy as using Xtra-PC. With those programs, you need a good understanding of open source code as well as your computer. Unless you studied computer science in school, you might feel so confused about the program that you shut it down before getting to the best parts. Xtra-PC makes it easier for you to install Linux and reduces the risk that you might accidentally delete some of the important files from your hard drive. You just plug in the hard drive and respond to all the prompts that you see, which will add the new operating system to your computer.
What Happens if Your Computer Doesn't Recognize Xtra-PC
Some users found that their devices didn't recognize Xtra-PC. If the same thing happens to you, you can try: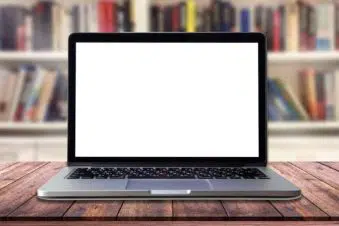 Manually open the flash drive from your computer's settings
Remove the USB drive and reinsert it
Make sure that you entered it in a USB port
Check to see if the port failed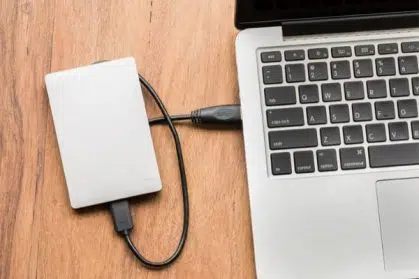 Do you Need a Hard Drive to Run Xtra-PC?
You don't need an internal or external hard drive to use the Xtra-PC. All you need is a free USB port.
Who's This For?
When you create a back up of your system in the cloud or on an external device, you can save copies of those original files and keep them stored in a safe location. An easy way to create the back up that you want is with the Xtra-PC device, which you just insert into a port and let you run. You can then use Linux at the same time that you keep your files safe.
How Do I Know if I Have a Computer Virus?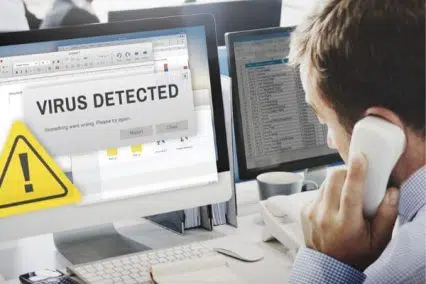 It takes a long time for your computer to start or restart
Pop-up ads and windows appear when you're on the web
You notice the amount of available space dropping
The computer keeps asking you for permission to do different things
You cannot access your email or certain files
What Can You Do with Xtra-PC?
You can do anything with the Xtra-PC that you would do with any other OS. Many people who work in information technology and computer science prefer Linux to alternative operating systems because it lets them customize their systems based on what they like to do.
You can also use Xtra-PC to:
Watch television shows and films on Netflix and other streaming apps
Download new games from sources you trust
Check out the trending videos on YouTube and similar sites
View and edit documents in Open Office and Microsoft Word
Visit any website without worrying about picking up a virus
Can You Access Google Docs with the Xtra-PC?
You can use Google Docs as well as Gmail and other features of Google when using Xtra-PC. To use those features, you may need to log into your Google account first.
How Long Does It Take to Install?
When you download an install Linux from other sources, it can take 10 minutes or more for the program just to download. You're then looking at least another hour until it finishes installing, which is when you can use it.
Most of the Xtra-PC reviews that we found claimed that users could install this version of Linux in less than 10 minutes. Many users even reported that it took as little as five minutes. The speed can depend on how long it takes for your computer to recognize the device though.
If you need to manually view your settings and run it yourself, it can take even longer. Other factors that can determine how long it takes include:
How fast your computer normally is
Whether your computer can process new data and programs quickly
If you keep other programs or apps open at the same time
To make the process as fast as possible, you should shut down any apps or programs on your computer before inserting the USB drive. This can also help your computer quickly recognize the new hardware. Even an app running in the background can keep Xtra-PC from installing as quickly as it should.
What Can You Do if Xtra-PC Doesn't Work?
If you try everything and cannot get the Xtra-PC tool to run, contact the company that makes it. You might get a new USB flash drive with Linux installed on it sent to you or get your money back.
Tips for Using Xtra-PC
Check the Packaging: Before you remove this flash drive tool from the packaging, look for any signs of damage. This allows you to return the product for a full refund. It also reduces the risk that someone tampered with the item.
Restart your Computer: Do not run Xtra-PC until you restart your computer first. This shuts down any programs that might interfere with your installation. Your computer will ask for permission to shut down apps and programs that didn't respond when you tried to restart it too.
Stay Nearby: Though you might feel tempted to use the bathroom or grab a snack while Xtra-PC runs, you should always remain near your computer. As it downloads and runs the software, it will ask you different questions and wait for your response.
Call for Help: The makers of Xtra-PC designed the product for anyone to use. If you run into any problems during the installation, call them for help.
How Can You Pay for Xtra-PC?
Shopify, American Express, VISA, MasterCard, Discover Card, PayPal
Cons to Consider
The main problem with Xtra-PC is that they are essentially charging $35+ for a flash drive with an operating system preloaded on it that users can obtain themselves for free.
We found some of the tops cons that you should consider about the Xtra-PC, including:
You must have an available USB port in working condition to use it
Some computers will not recognize the flash drive, even if you go into the settings
It only works on computers running an OS from 1998 or a more recent version
It can cause games to shut down, especially Flash games
You can get a flash drive for much less and install a copy of Linux on it
Other Reasons to Choose the Competition.
XtraPC is quite expensive, especially the Pro model
You may need to pay to ship the USB drive back to the manufacturer
Expedited shipping is available but costs extra
It does not include the newest version of Linux
Can arrive damaged due to shipping issues
Where to Buy
Buying the Xtra-PC is easy because you can just click here. Not only does this let you save on the retail price of the tool, but you can choose the level or option that works best for you.
The Xtra-PC can also be purchased on Amazon. However, it's important to keep in mind that faulty flash drives are sometimes found on Amazon. So, if you want to try the Xtra-PC, I recommend you purchase directly from the website.

Save Money on the Xtra-PC.
Xtra-PC® Turbo 16
Retail $49.99
$34.99 (Save $15)
Xtra-PC® Turbo 32
Retail $89.99
$49.99 (Save $40)
Xtra-PC® PRO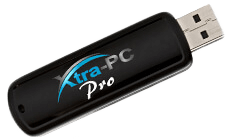 Retail $159.99
$79.99 (Save $80)
FREE U.S Shipping!
Does Xtra-PC Come with a Warranty?
When you order one or more of these flash drive tools, you get a 30-day money-back guarantee. This guarantee essentially states that if you are not happy with how Xtra-PC works, you can get your original purchase price back.
However, keep in mind that your money-back guarantee starts as soon as the package is sent by PraireIT. So, if there are any shipping delays, it will count as days on the warranty.
To qualify for a refund, you need to make sure that you meet specific criteria, including:
You never removed the Xtra-PC tool from the original packaging
If you did take it out of the original packaging, it's still in good condition
It is no more than 30 days since you made the purchase
You bought from an affiliate link or authorized seller
You have both the product and the original packaging
Those who purchased a defective tool can also request a refund. This includes damage done to the flash drive during the shipping process and issues with the tool that keep it from working.
Some had a harder time getting a refund for manufacturing issues than those who returned the Xtra-PC in its original packaging.
How to Use the Money-Back Guarantee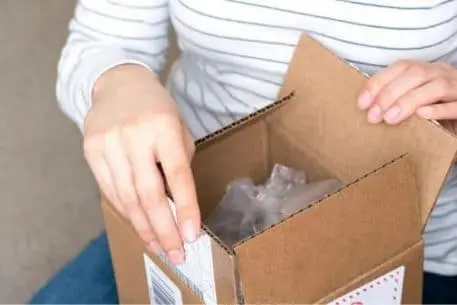 Gather the shipping box and original packaging if you removed the tool
Find your order number, which you'll see on the packing slip or receipt
Call customer support or send an email to outline your reasons for returning the product
Wait for the makers to accept your request
Ship the product back and wait for your refund
Are There Other Ways to Speed Up Your Computer?
Xtra-PC is just one tool that can boost your processing speed and speed up your computer. Some of the other ways that you can clean up and refresh your computer are:
Remember to shut down your computer. Many people leave their computers running 24/7. You might even leave your computer running all the time until you get an alert that you need to restart it to update your OS. Turning your computer off even once a week gives it time to cool down and can increase its processing speed.
Delete large programs you don't use anymore. When you download a new program and only use it once, it will still take up hard drive space, even if you leave it turned off. You can go through your computer and look for apps and programs to delete once a month.
Cut back on running programs. Bringing up your Task Manager lets you see all currently running programs. You can see what programs slow down the system and which keep running after you thought that you shut them down. The Task Manager gives you the chance to close those programs.
Booting Xtra-PC When the F12 Button Doesn't Work
The F12 button doesn't work on all computers to give you access to Xtra-PC. If you shut down your computer and find that this doesn't work, you can try pressing other buttons, including:
F1, F2, F9, F10, F11, ESC
Competition
Looking at the competition is an easy way to see how Xtra-PC stacks up to some of the similar products on the market. You can view other flash drives and memory sticks that come with Linux as well as products that can do other tasks.
SanDisk Cruzer Glide USB 2.0 Flash Drive
SanDisk offers the SanDisk Cruzer Glide USB 2.0 Flash Drive. It's a much more affordable option, with the 256GB priced at $27.78. However, these do not come preinstalled with any operating system. Instead, you can opt to load whichever operating system or transfer any files you choose for a fraction of the cost.
Linux Mint
Linux Mint is a handy USB tool that comes with different software installed on it. While some software helps you download Linux to a device, other products let you learn how to use the OS. It comes in handy for those who never used Linux before and those who want to pick up tips on how to customize the OS. You also get bit repair software that can look for problems on your system. Though it comes with some additional storage, Linux Mint does not give you as much storage as you get with Xtra-PC as it uses some of that space for the added software.
RESQSTICK PC Recovery USB
If you need to quickly recover lost documents and other files and want to use a USB drive to find them, the RESQSTICK might be the perfect tool for all your devices. It has a simple design that anyone can use, no matter how much computer experience you have. You simply plug it in, run the software and find files of all types. Not only does this stick work with Microsoft Office documents and similar files, but you can use it to find photos and videos. RESQSTICK works on any computer running a Windows OS from 1998 and up. You cannot use it to store files or use Linux though.
Samsung FIT Plus
Those who have free access to Linux and don't need the technical support that is available from the makers of Xtra-PC might benefit from a simple USB flash drive such as the Samsung FIT Plus. This model has 128 GB of storage and is available in different models that have 32, 64 or 256 GB of additional storage. You can use it to download and save a copy of Linux that you can then install on your PC. It has a large edge that makes it easy to insert and remove from your computer, but that edge overhangs the sides of the PC and can get in your way.
Final Verdict
The Xtra-PC has a big drawback of running on Linux. This means that an entirely separate operating system will be installed onto your current computer.
Although Linux is a very useful operating system, it's not necessarily beginner friendly. Additionally, it's not likely the operating system the target audience for this device will prefer to use.
It's also worth noting that Linux is available to download for free. So, even if you want to go the route of using a flash drive to boot a separate operating system, it will be cheaper to just install Linux onto your own flash drive.
Ultimately, I would not recommend purchasing the Xtra-PC. Almost any user will be better off buying their own flash drive and installing the operating system of their choice on it. You also have the option of transferring some of your bulkier files to the flash drive to help free up space on your hard drive for better performance.