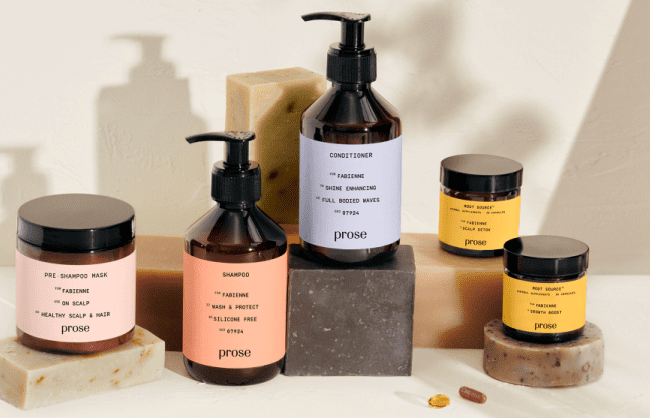 What is Prose Hair Care?
No matter how much money you spend on hair care products, you may find that some brands use harsh chemicals that wreak havoc on your hair. Prose is a new brand that wants to help you find products with safe ingredients that benefit your hair.
This unique brand offers a free online consultation that asks you questions about your hair to determine your needs. Between the consultation and the available products, it's no wonder why more than 150,000 people wrote positive Prose reviews online and gave the brand's products five stars.
Arnaud Plas came up with the idea for Prose in 2017 in Brooklyn. Plas used the years of experience he had with L'Oreal to come up with the idea for a new brand that offered amazing hair care products at low prices.
Prose now has a research and development team in Paris, France who come up with new product ideas as well as formulas that are suitable for different customers. The brand believes in offering its workers fair wages and using sustainable practices to ensure that it limits the damage done to the environment. All products are free of sulfates and parabens.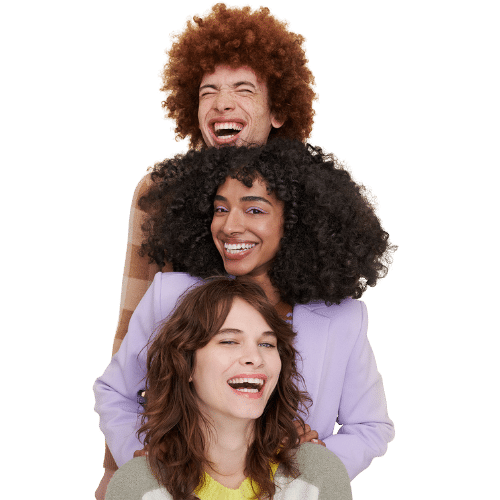 Prose helps you find the right products no matter what type of hair you have.
PROS
Offers custom products designed for each individual
All products lack alcohols and harsh ingredients
Sustainable and ethical ingredients
Free consultation before you buy
Suitable for all hair types
CONS
Does not ship outside of the United States
Rather expensive
Pushes you to sign up for a subscription
BOTTOMLINE
Prose is a beauty brand that offers custom products for all hair types. Once on their website, you then complete a consultation to see recommended products.

iReviews Shopping Assistant
Find the best prices for this and many other products with our chrome extension
Product Features
Price: $25 for shampoo
Subscription: Monthly delivery and a 15% discount
Ingredient List: No sulfates, parabens, GMOs, alcohols
Products: Nine, including conditioner, and curl cream
Shipping Time: 5 to 10 days
Loyalty Program: Yes, The Salon
How Can You Use Prose?
Prose makes hair care products that you can use on any basis that works for you. Before you become a loyal customer, you need to complete a consultation. You can either click here to load the consultation or visit the homepage and click on the link. If you don't have time to complete it, you have the option of starting it today and coming back to it later. Prose will use your email address to help you pick up where you left up.
Some of the things the site asks you about during your consultation include:
Your age
Your hair type
The length of your hair
Whether you have dry or oily hair
If you get split ends
The site also shows you images of hair strands and asks you to pick which one best resembles your hair. There is also a section asking which (if any) treatments you use such as scalp treatments or dyes to hide gray spots. When you reach the final question, Prose will take a few moments to compare your answers to its products and then show you which products you should use.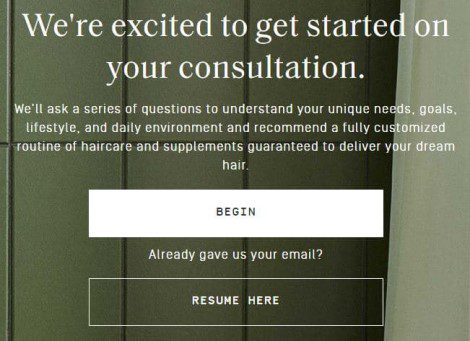 The Prose consultation can take as long as 10 to 20 minutes to complete, especially if you aren't sure how to respond to some of the questions.
Prose Hair Care Products
Use the short Prose product reviews below to get an idea of which products are suitable for your hair and the benefits you might experience.
Custom Root Source
Do you worry about the loose strands of hair you see in the shower? Maybe you have a family history of hair loss and notice that your hair thins as you age. Prose designed the Custom Root Source for people with similar concerns. This supplement combo sells for $50 on its own or $44.20 with a subscription. You get two bottles of supplements that use ingredients such as sesame seed extract to make your hair stronger and saffron extract to reduce the signs of stress. Prose claims that 93% of users experienced increased hair growth and 90% saw fewer breaks.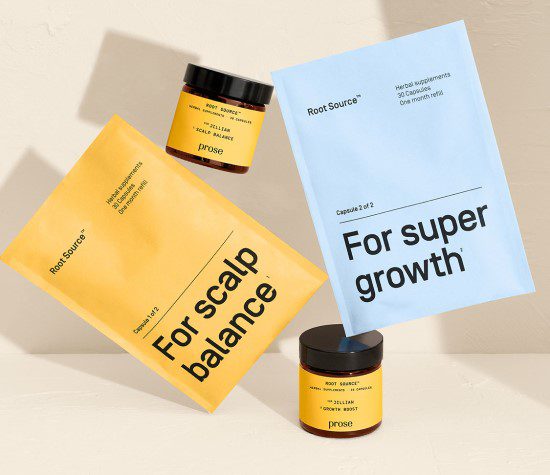 Custom Pre-Shampoo Hair Mask
Prose creates this mask to use before you shampoo. It sells for $32.30 as a subscription item and $38 on its own. The formula uses jojoba oil to nourish and hydrate your hair and oat oil to protect the color of your hair. Other ingredients include castor oil to reduce breakage, silk proteins that provide nutrients, argan oil for nourishment, and honey for hydration. When using this mask, you apply it all over your hair and wait a minimum of five minutes before hopping in the shower.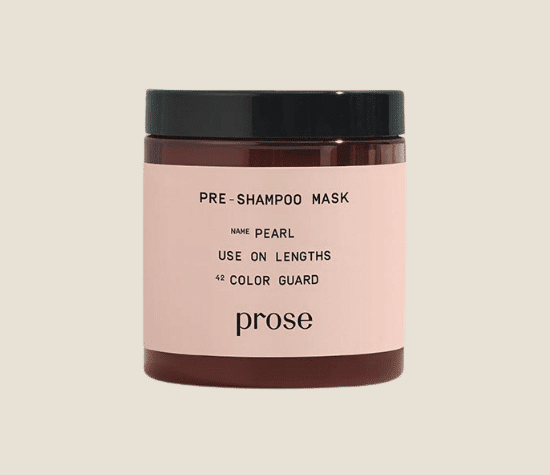 Custom Pre-Shampoo Scalp Mask
Designed for use before you clean your hair, this mask uses bamboo charcoal to detox your hair and remove toxins. It also contains jujube bark extract to condition your scalp and tea to improve your scalp health. Regular use of this mask can help with any itchiness that you feel and reduce dry spots and flakes caused by dandruff.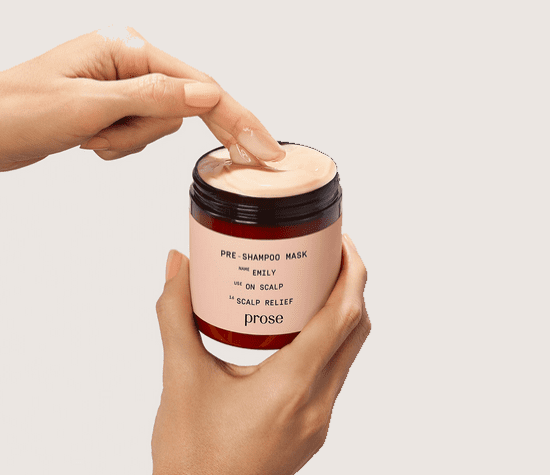 Custom Shampoo
Prose's Custom Shampoo is one of its most popular items. While the formula that you get will depend on your consultation, your shampoo may include Vitamin B5 to moisturize your hair and honey to give you natural volume. Prose also uses green tea water, which is an antioxidant, and peppermint extract to improve your scalp. You can use this shampoo every time you wash your hair. It comes in an 8.5-ounce bottle and sells for $25 on its own and $21.25 if you have a subscription.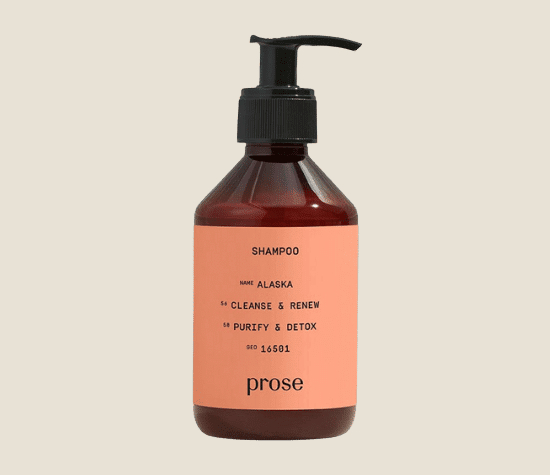 Custom Curl Cream
Prose makes Custom Curl Cream to help you tame your curls. Available for $21.25 with a subscription, or $25 for a single bottle, this cream holds a little over five ounces. Thanks to lilac extract, the cream improves your hair health. Other ingredients keep curls in check and add hydration. You can use a dab when your hair is still wet, but it's also suitable for using on dry hair when you need a quick touch-up.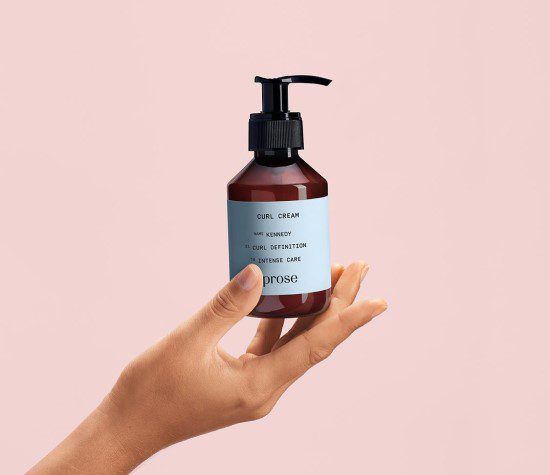 Custom Dry Shampoo
With the Dry Shampoo from Prose, you get 1.4 ounces per bottle for $25 and can bring down the cost with a subscription. The product uses menthol to make your hair fresh and tapioca starch to give you more volume. As a bonus, the formula also uses witch hazel extract to control itchy, dry spots. It's great to use on camping trips or emergency situations where you don't have access to running water.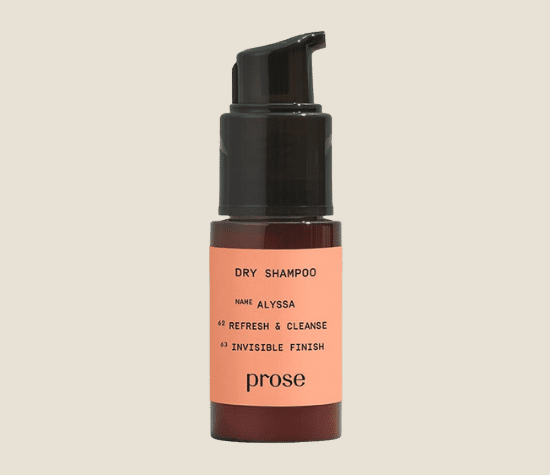 Custom Hair Oil
Frizzy hair is a bane for many men and women. You can spend hours getting ready and use multiple products only to find frizzy spots popping up by the time you leave the house. With this Hair Oil, you can keep those spots in check. Prose sells a 1.7-ounce bottle for $48 and drops the price to $40.80 when you have a subscription. Rice bran oil repairs split ends and grapeseed oil restores damage. This oil is not safe for customers with allergies as it uses almond oil and may use oils from other nuts.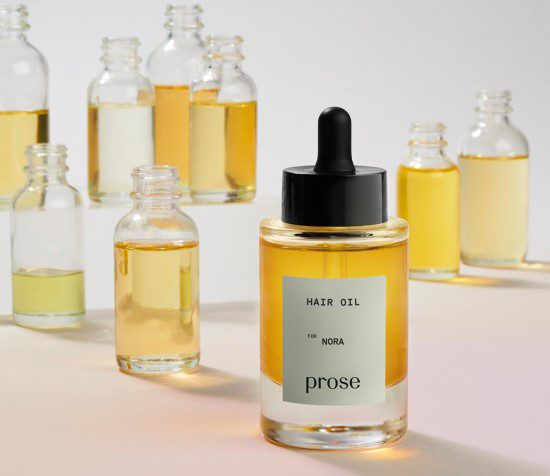 Custom Leave-In Conditioner
Prose offers a Leave-In Conditioner for men and women who want moisturized hair after leaving the shower. You can apply it when your hair is damp or wet and use it as a styling tool. As this product holds at temperatures up to 450 degrees Fahrenheit, it is also safe to use with a curling iron or flat iron. Prose offers 5.1-ounce bottles for $25 or $21.25 through a subscription.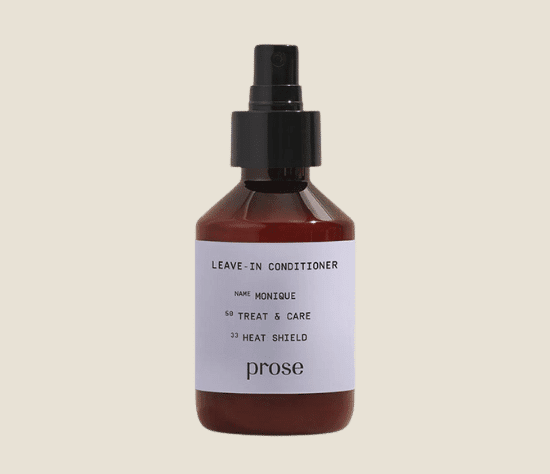 Custom Conditioner
You can use this Custom Conditioner right after rinsing out your shampoo. Suitable for daily use, the conditioner comes in custom formulas that can help people with dry or oily hair. It may use plum oil to moisturize your hair and caviar lime extract to give you more shine. Some customers use formulas that contain Vitamin E and a gentle acid, which work together to restore damage. Each 8.5-ounce bottle lasts for an average of six to eight weeks. You can buy a bottle for $25 or $21.25 through a subscription.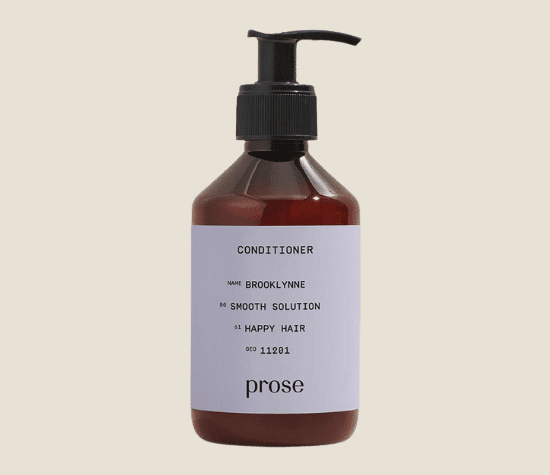 Where Can You Use Prose Hair Care Products?
Thanks to the elegant labels and designs, these products are perfect for displaying in your bathroom. It's easy to use both the shampoo and conditioner each time that you shower. Though the bottles are a little large, you can take some of your favorites with you on vacation. We recommend that you pour the larger bottles into three-ounce bottles before leaving the house and especially if you travel by plane.
Prose also makes products that are perfect for touch-ups. Do you hate looking in the mirror in the middle of the day and seeing those random pieces of hair sticking up from the back of your head? The Leave-In Conditioner comes in a spray bottle and lets you spray just enough of the conditioner to tame your flyaways. We also like that you can use the Curl Cream whenever you want. It goes on smoothly and helps you tame crazy curls when your hair is damp but also provides some control when you use the cream with styling tools on dry hair.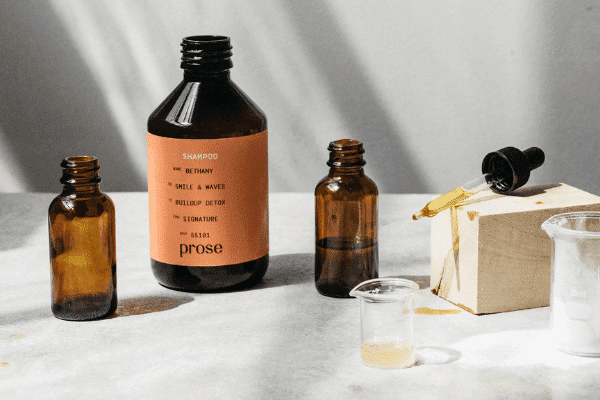 Prose hair care products work at home and wherever you go.
Who's This For?
Prose is proud that it offers products that are suitable for all types of hair. It only takes around 10 minutes to do the Prose consultation and view all of the top products for you.
This brand is suitable for those who want salon-quality results at home. Prose products use the same ingredients as salon products, but often cost much less.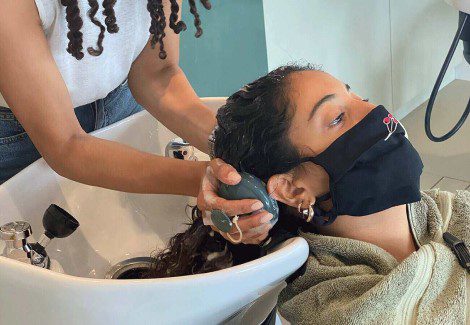 Get the salon feeling that you crave at home with Prose hair care products.
Should You Buy It?
Prose makes hair care products that are worth the money. One thing we enjoy about this brand is The Salon, which is a version of a loyalty program. You can only join The Salon if you choose a subscription. As a member, Prose will customize your hair care routine based on your responses in your consultation. You also have the choice of skipping a month or asking for new products. Members of The Salon get free shipping and 15% off each order.. Prose will even occasionally send limited edition gifts to its members.
Some of the other reasons to buy from Prose include:
Natural Ingredients: Prose uses natural ingredients proven to help different hair types.
No Toxins: All of these hair care products lack the toxins and harsh chemicals found in cheap products, including alcohol and parabens.
Gift Cards: If you want to tell others about this brand, send them a gift card. Gift cards have links and instructions that tell them how to do the consultation and buy new products.
Free Consultation: Prose asks you dozens of questions and shows you drawings to help you describe your hair. When you reach the end of the consultation, a stylist will pick the best products and custom formulas for you.
Free Gift: Sign up for a subscription to get 15% off and a free gift. Prose will send a scalp massager that is worth $16 with your first order.
Satisfaction Guarantee: You don't need to worry about losing money because Prose offers a satisfaction guarantee. If you're not happy, you have 30 days after your hair care order arrives to get your money back.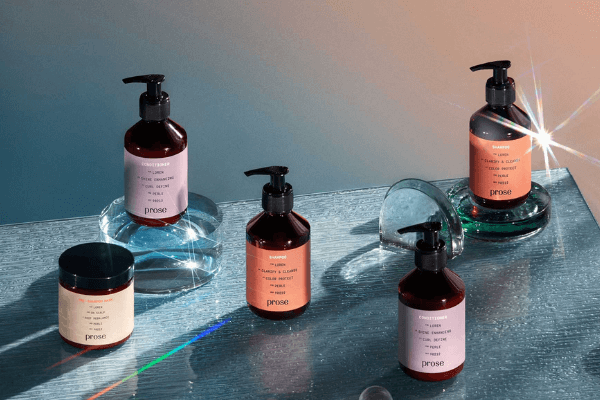 Prose offers gift cards that let you share the experience of custom hair care products with others.
Cons to Consider
No review is complete without a look at some of the issues that customers had. One Facebook reviewer complained that she used products twice but didn't notice many benefits. When she used them again, her hair was frizzier than it was before. Furthermore, A handful of customers wondered if the products and formulas they received were the same as those sent to other customers.
Another issue is the high cost. You can snag a bottle of shampoo for curly hair for $5 or less from the grocery store, Prose shampoo sells for $25, which does not include shipping. We also noticed that the site kept pushing us to sign up for The Salon and get a subscription. Even if you agree to make a one-time purchase, the odds are good that the site will keep sending you emails about the subscription club.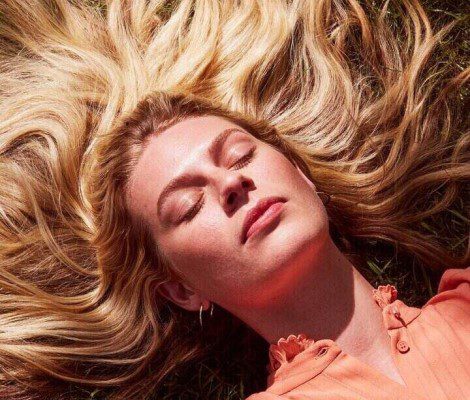 Though Prose hair care products are expensive, they offer tons of benefits.
Where to Buy
Click here to learn more about Prose and the hair care products the brand offers. Click on the Ingredients page to check out all of the ingredients that the brand uses. Not only will you see a full list of ingredients from A to Z, but Prose shows you some of the benefits of those ingredients and how they can help your hair.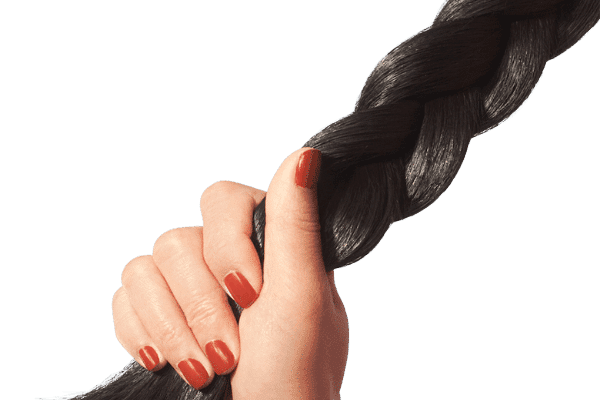 Prose makes hair care products that help your hair become healthy and strong.
Competition
While the founder of Prose wanted to create a custom hair care brand, he wasn't the first person to come up with the idea. There are several other brands that offer custom products for your hair.
Function of Beauty
Function of Beauty was one of the first brands to introduce custom hair care products on the market. Both new and existing customers get free shipping on all orders and can choose from products such as purple shampoo for color-treated hair and shampoo-conditioner combos. Though you get 50% off your first purchase, you cannot buy anything from the site until you take the hair quiz. Once you click on the quiz, the site will automatically apply your discount and let you use it. We found that the Function of Beauty hair quiz took a little longer to complete than the Prose consultation did.
AURA
Another brand making waves in the industry is AURA. This brand has products with pigments that can enhance your natural hair color or neutralize it. There are also shampoos and conditioners as well as hair masks. One of the unique things about this brand is that it sends products with your name printed across the front, which shows that these are hair care products designed just for you. AURA has a haircare quiz that asks you many questions about your hair to determine which products are best for you and which formulas you need. There are often discounts that help you save money, too.
FORMULATE
As soon as you visit the FORMULATE website, you need to click to show whether you are a man or woman. This will show the products suitable for your gender. Though FORMULATE promises that it will help you get the hair you want, you cannot shop on the site until you sign up. Even if you click on the "Buy Now" button, you need to take the hair quiz to view your recommended products and buy them. You'll need to answer questions about your hair as well as your age and gender. FORMULATE also allows you to buy gift cards and send them as gifts to loved ones who can use those cards once they complete the quiz.
Strands
One of the other brands we found that you might like is Strands. This brand claims that it offers hair care products designed for and based on you and your needs. All of the custom formulas that are available come in bottles that last for 30 days, giving you loads of time to see if they'll work for you. When you sign up, Strands will send you a haircare test kit for free. You send back a sample and let the brand pick a kit for you. You can usually get a custom shampoo and conditioner set for as little as $40 with a subscription or $50 if you want to make a one-time purchase.
Final Verdict
The hair care industry makes billions of dollars a year and includes brands that care more about making money than they do about making customers happy. Prose is different. This brand knows that making customers happy is key because those shoppers will spend more and recommend the brand to their friends. Prose keeps shoppers happy through custom hair care products that they won't find anywhere else. As one of the top custom and personalized hair care brands in the world today, Prose is suitable for anyone who wants hair that looks and smells great.