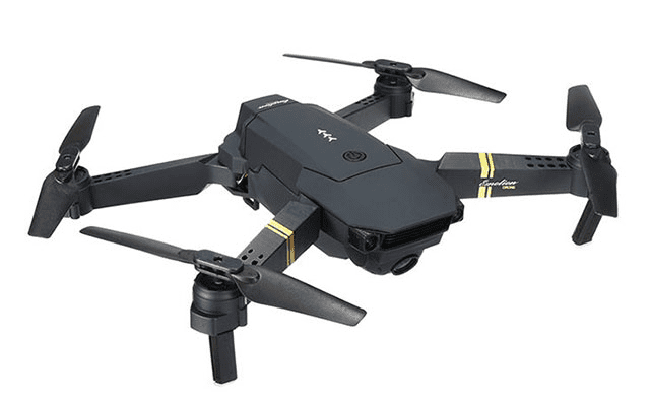 Drones are some of the hottest products in the world right now. If you head to Amazon right now and do a search for drones, you will find thousands of results in a range of prices. Some of the cheapest drones cost $20 or less but can only fly a few feet in the air and usually die in five minutes or less. But if you're willing to spend more on one, the Dronex Pro is a solid option.
In this DroneX review, I'll look at how you can use this drone and where you can fly it without breaking any Federal Aviation laws or rules. No matter what you want to know about this drone, you can find the info that you want in this review.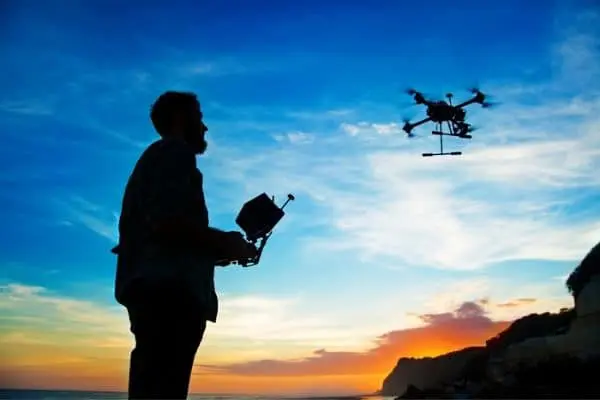 The only limits to how you can use a drone are those imposed by the government.
PROS
Run time of 8 to 10 minutes
Lightweight and folding design
Free delivery on all purchases
Panorama Mode
CONS
Delivery and shipping takes some time
Difficult to get refunds
Includes some cheap and basic parts
Doesn't always fly as long as it should
BOTTOMLINE
With multiple top features such as its portable and lightweight design, the DroneX Pro beats some of the competition in key areas.
What is the DroneX Pro?
The DroneX Pro is a new product designed and created by Hyper Sls Ltd. It comes loaded with the advanced features that more experienced pilots desire, but is also a good entry-level model for those just getting started.
How Can You Use the DroneX Pro?
When it comes to the DroneX Pro just about anything you can imagine becomes a possibility when you have this drone in your hands like remote sensing. Commercial drone operators use this feature as a way to view livestock or environmental features in an area. Some of the other ways you can use the DroneX Pro include:
To take photos of a large crowd or group
For watching your kids and keeping them safe when they play outside
As a way to survey the upcoming terrain you'll encounter on a hiking or camping trip
To deliver goodie bags and care packages to those in need
That last idea became popular during the Coronavirus pandemic of 2020 where people had to stay inside and away from others. If you want to avoid any infections that loved ones may have, you can use your DroneX Pro to deliver a package from a safe distance. You can even use one to carry a package to the front door while you stay in your car.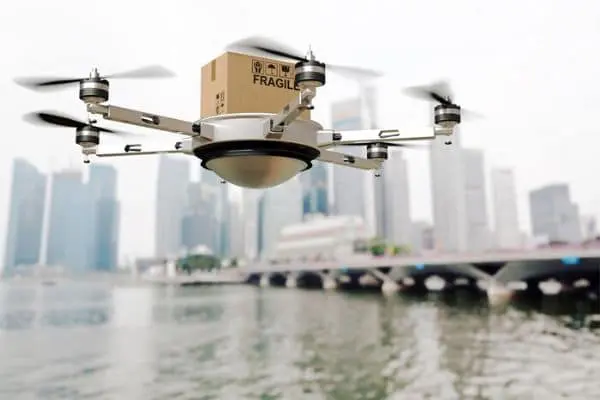 Major companies use drones to deliver packages, and you can do the same thing for the important people in your life.
How to Use the DroneX Pro
Using the DroneX Pro is easy as it works with the included remote. It doesn't use any wires and can automatically pick up on the changes that you make with the app or the controller and the controller works like any other RC device.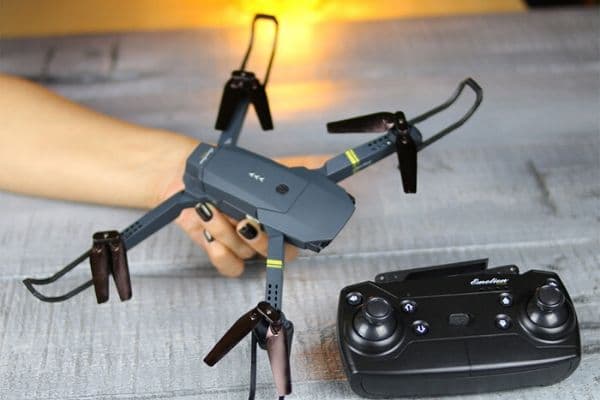 Using the app with the controller is the best way to use this drone. It puts the feed from the camera on your screen and helps you more easily keep an eye on your surroundings. The app gives you access to the same controls as the controller. It takes only seconds to download the app, which is available from the Apple Store and Google Play Store.
Where Can You Use the DroneX Pro?
You can use the DroneX Pro anywhere you would use another drone. This includes hiking and camping trips where you might encounter some potentially dangerous terrain.
Let's say that you find yourself off the main trail while hiking. With the DroneX Pro, you can get an overhead look at the area around you and find your way back to the trail. You can also use the drone as a way to find new paths worth checking out on your trip.
Many amateur pilots use the DroneX Pro as a way to have fun close to home. As it has a slightly longer than average flight time, you can explore your whole neighborhood from your backyard. The DroneX Pro is suitable for use in any spot where you can use a drone. Many state parks and national areas ban the use of drones.
Does California Allow Drones in State Parks?
If you live in or visit California, you can use the DroneX Pro in all state parks because it considers this a recreational drone. You still need to check with the State Park District as some have laws regarding when you can operate a drone and where you can fly.
What are the Laws for Operating the DroneX Pro?
Before you grab the Drone X Pro and head outside, make sure that you understand the laws for drone pilots. These laws can vary between states, but there are federal laws that the United States has for anyone operating a drone. There are different laws that you need to be aware of, including:
You cannot use the drone for any monetary gain
All drone pilots must register their vehicles with the Federal Aviation Administration (FAA)
Pilots can only use their drones within their line of sight
Drones cannot weigh more than 55 pounds
You cannot operate your drone around other flying vehicles such as aircrafts or other drones
Drones are only allowed in Class G areas
You cannot use your drone in areas during emergencies or work
Depending on your location, you may need to check the regulations imposed by community organizations
The federal government works with the FAA to create these rules as a way to keep people safe. If you want to use a drone for commercial purposes such as taking photos of weddings or for surveying, you'll find additional rules that you need to follow.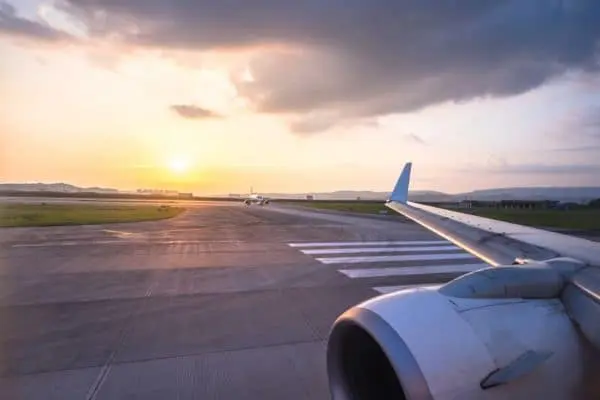 The FAA sets specific rules regarding the operations of large planes as well as drones such as the DroneX Pro
Can You Use the DroneX for Commercial Purposes?
Though you can use the DroneX for commercial purposes, the laws that you need to follow will differ. Whether you plan on using your drone to survey property lines for others or to take photos at special events, you must have a remote pilot certificate, which you can get from the FAA. This requires that you both apply for a license and pass the certification test. Some of the rules that you need to follow as a commercial pilot include:
Registering your flight plans ahead of time
Keeping the drone in Class G areas
Maintaining a speed of no more than 100 mph
Moving the drone away from any manned aircraft
As a commercial drone pilot, you can only operate the DroneX Pro during the day or the first hours of twilight. No matter how you plan on using the DroneX Pro, you cannot violate the privacy of another person. Violating any of these rules can result in the loss of your license and high fines, as well as other penalties.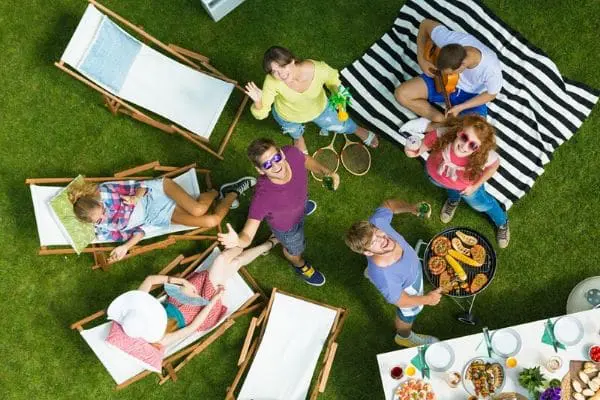 Many commercial pilots use drones to capture images of their clients.
How to Get a Drone License
Even if you plan on using the DroneX Pro for recreation, you may still want to look into getting a pilot's license. This can help you if you later decide if you want to turn your hobby into a business.
Since it began issuing drone licenses, more than 100,000 pilots earned theirs from the FAA. Unless you have a manned pilot certificate issued within the last two years, you'll need to get a separate drone license.
The best way to decide if The DroneX Pro can meet your personal or professional needs is by weighing the pros and cons of the product. I'll look at the top pros such as how easy you can use this product and its compatibility with different devices.
Who's This For?
The DroneX Pro is generally suitable for any type of drone pilot. We recommend it for older teenagers such as those who are 13 to 16 years old or older. While some younger kids can use the drone, they may find the controls confusing and have a difficult time operating it. Those who played with and flew drones before know how easily they can crash. Whether you take your eyes off the controls for a second or don't notice another drone in the area, that crash can leave yours laying on the ground with significant damage. One reason we like this drone is that it can handle crashes with ease. As it uses lightweight parts, it sustains less damage that other drones do during accidents.
The DroneX Pro is suitable for any type of drone pilot. I recommend it for older teenagers, such as those who are 13 to 16 years old or older. Those who've operated drones before know how easy it is to crash them. One reason I like this drone is how well it handles crashes. Since it uses lightweight parts, it sustains less damage that other drones do during accidents.
I also think that the DroneX Pro is a good drone for those who want to capture high-quality images and videos. It can take photos with a full 12 megapixels and record high-definition videos with a strong capture rate.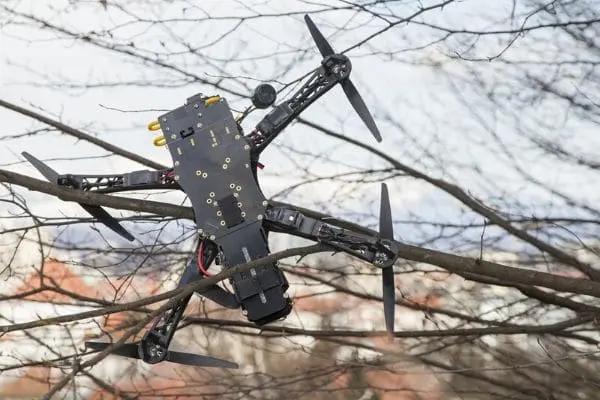 DroneX Pro Features
Design Features
The design features of the DroneX Pro make it a popular choice among drone enthusiasts such as the folding design with a collapsible joint. This joint sits between the body of the drone and the propellers, which hang loosely from the drone. The lightweight design of the drone also makes it a popular choice as this allows you to fit into your pocket or carry it in one hand. Other drones can be heavy and bulky and may even require a dedicated carrying case.
Camera
One reason you might look for a drone such as the DroneX Pro is that you want a solid camera. This drone lets you select the megapixels that you want for those images. With a 720p high-definition resolution, it takes good videos too. The only downside is that the camera can shake as the drone moves and potentially ruin your shots.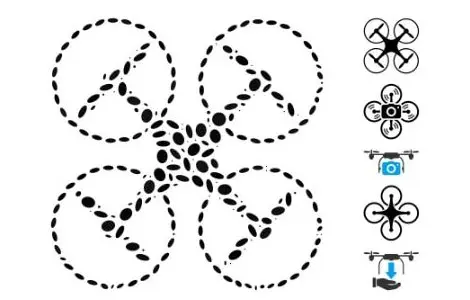 Stabilization
A lack of stability is something that you'll frequently encounter when flying a drone. DroneX Pro has stabilization controls that help during lift-offs, flights and landings. If the wind starts blowing as you fly, those controls kick in and help you easily get through the air and return to your starting point. The stability features will work with the Altitude Hold Mode too, which keeps the drone at the height and position that you choose, even as the wind blows.
Flight Time
Most drones of around the same size can only fly for five minutes, and some have an even shorter flight time. The DroneX Pro has an impressive flight time of up to 10 minutes and can fly for 8 minutes while using the camera.
How to Increase Your Flight Time:
Make sure that the battery is fully charged before using it in the drone
Avoid taking photos
Limit the length of the videos that you take
Monitor the battery level
Controls
With two ways to fly the DroneX Pro, you get the freedom to use the drone any way you want. It comes with a standard remote control that lets you attach your smartphone to the bottom. You can use the joysticks on the remote to lift the drone higher or bring it closer to the ground.
Landings and Decent
Landing a drone can be one of the hardest things to do for new drone pilots. DroneX Pro allows you to more easily land it because you only need to press a single button. This lets the drone identify a safe space to land and helps it land smoothly. You can use the same button for take-offs too.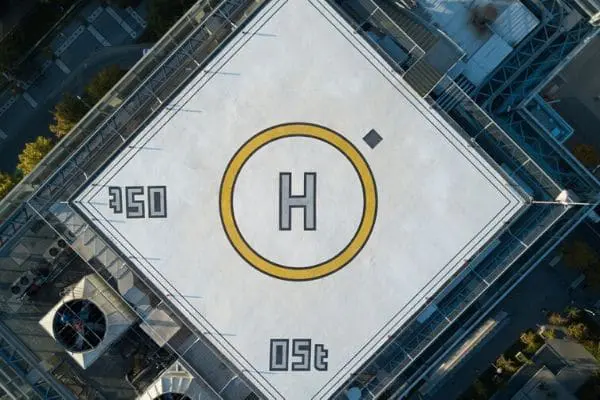 With the landing features on this drone, you can easily land the DroneX Pro without crashing it and bring it down wherever you want.
Gyroscope
Thanks to the gyroscope, you can fly a drone as easily as you could play a game on your phone. You just need to tap the icon of the gyroscope on your screen. The app will then turn your phone into a controller. As you turn the phone to the right and left, the app will use the gravity sensors on the phone to determine how the drone should move. This feature will work with virtual reality accessories too, such as Google Cardboard headsets.
Headless Mode
One challenge of flying a drone is that you are often in the opposite direction of the drone. This can make it hard to see where you're going and to land the drone. The DroneX Pro has a headless mode that orients the camera on the drone to the direction that you face, which makes it easier to see where you're going and what is around the drone.
DroneX Performance
The makers of this drone claim that it can hit a top speed of more than 40 mph which I confirmed in my tests, making it one of the fastest drones in this price range. I also discovered that it got more airtime than I expected. When using the camera just to track its progress, the DroneX Pro lasted for just over 12 minutes without the camera running and 10 minutes with the camera before the battery died.
One feature that some reviewers didn't mention was the gravity. You don't They kept the drone from running into tree branches and stopped it from a crash landing. I'm also a fan of how well the camera works. It has a 120-degree range, which lets you see more than you might expect.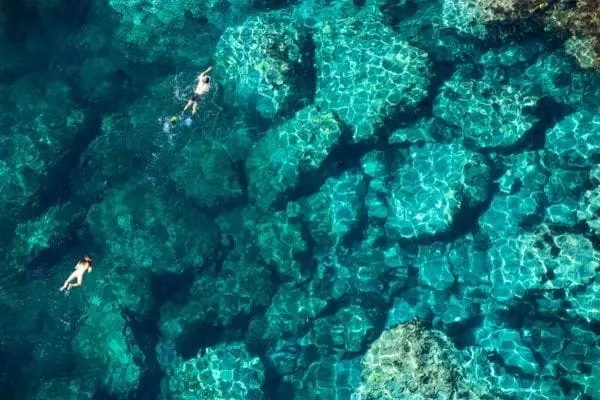 The DroneX Pro helps you capture amazing photos taken from the sky.
Flight Height
The higher that you can get off the ground, the more you can see through your camera lens. With the DroneX Pro, you can reach an impressive maximum height of 100 feet, and some found that it could climb as high as 150 feet. Unlike cheap and poor drones that can lose their connections with the remotes and come shooting to the ground, the DroneX Pro can maintain that connection for several minutes.
Tricks and More
A common issue with affordable drones is that they become stuck in a pattern. If you make the drone flip, it might keep spinning in the air because it lost the connection or because it doesn't know what to do next. With the DroneX Pro, you can perform dozens of tricks without losing your connection to the remote, including 360-degree flips and barrel rolls.
LED Lights
Though you cannot legally fly a drone at night, you may still want to use yours as the sun sets and it gets darker outside. The DroneX Pro includes two LED lights that sit on either side of the camera. As you fly later in the day, you can use those lights to illuminate the air and the ground. Like the headlights found on cars, you can use those lights as a safety feature during the day too.
Warranty
I found plenty of mixed reviews on the DroneX Pro, which makes a good warranty a must. The warranty that you get lasts for three years after your purchase date but not your delivery date. This means that it begins as soon as you place your order and not when you get it.
Shipping Times
Though the DroneX Pro comes with free shipping, that can extend the length of time it takes to receive one. Some shoppers bought the drone in December and still hadn't received one by the middle of February. Others purchased the drone in the middle of summer and didn't get it until after fall. Though it can take some time before your DroneX Pro arrives, we would say that it's worth the wait.
Features to Consider Before Buying Any Drone
Flight Time
Range
Battery Life
Camera settings
Price
Ease of Use
Customer Service
The customer services offered by the manufacturers of the DroneX Pro are iffy at best. While some reviewers claimed that the customer service reps hung up on them or never responded to their questions, others found that those reps were helpful and answered all of their questions. You're typically better off calling for help during European business hours as the company is overseas.
Three Speeds
Most drones priced at $100 or less have just 1 speed setting. The DroneX Pro is different in that it gives you 3 speed settings. Even in rough weather conditions, such as snow and rain, the DroneX Pro lets you use all three speeds.
Wide-Angle Lens
Why settle for a basic lens that can only capture a fraction of the action? when you can use the wide-angle lens on the DroneX Pro to make sure that you don't miss a thing. This lens helps the camera see and capture more things from the landscape. When taking shots of a lake or wooded area, you can get the whole landscape, including any plants or animals.
Tech Specs of the DroneX Pro
WiFi enabled
2.4 GHz frequency
3.7V battery
Micro SD card spot
720p high-definition video capture
70 minute charging time
LED lights
Six-axis gyroscope
27 X 19.5 X 5 centimeters when extended
12.5 X 7.5 X 5 centimeters when folded
Flight time of up to 10 minutes
$100 retail price
50-meter distance
Speeds: Three
What Makes the DroneX Pro Different from Other Drones?
While it's easy to look at the DroneX Pro to see what it looks like, it's not always as easy to see how it's different from other drones on the market, especially if you only see photos online. One thing that sets this drone apart from the competition is its ultra-compact design. It also comes with a carrying bag that helps you keep dust off the drone and all its sensitive parts when not in use.
This is also one of the best drones available for frequent travelers because of its portability. With other drones, you might worry about how to pack it in your suitcase and how to keep it from flying away in the middle of your trip. It even has folding propeller blades to reduce the space that it needs.
Tips for Taking Selfies with the DroneX Pro
Practice before taking the shot to make sure you can stabilize and control the drone
Only take photos on dry days as rain can damage the drone
Try different locations to make your shots look better
Experiment with where people will stand based on their clothing and other features
Get the drone as high as possible to focus on the scenery around your subjects
Use different exposures to set the scene
Where to Buy
The best place to buy the DroneX Pro is right here because you can save on the cost of the drone. Though this drone can cost as much as $198, you save 50% off the price when you use this link and can get a single drone for only $99. It's only good for a limited time after you click on it and gives you free shipping on your order.
Some of the other discounts that you'll see when you use this link include:
Get one DroneX Pro for free when you buy one to reduce your cost to $64 for each
Buy three of these drones and get two free for a discounted rate of only $57 per drone
If you need a different number of drones, other deals are available. The makers of the DroneX Pro offer two drones for $72 each, $144 total and four drones for $59 each, $236 total.
How to Get the DroneX Pro Ready for Flying
Like other drones, the DroneX Pro has some steps that you need to take to get it ready for your first flight. You need to attach each propeller to the bottom of the drone and use a screwdriver to tighten the screws. After finding the charger, you'll want to plug it into the wall after adding the battery. It can take up to 70 minutes or longer to charge the battery the first time.
Once you add the charged battery, press and hold the dark gray power button, which you'll see on the drone's top. You'll then want to move the left knob back and forth until the lights stop flashing. This lets you know that everything works and that the drone is ready to fly. If the lights don't flash, you may need to let the battery charge more.
What Comes with the DroneX Pro?
Four extra propellers
3.7V battery
Carrying bag
User manual
Small screwdriver
USB charging cable
Competition
SNAPTAIN S5C WiFi FPV Drone
As the DroneX Pro is a quadcopter, you will find some suitable competitors on the market. One is the SNAPTAIN S5C WiFi FPV Drone, which costs around the same price as the DroneX Pro. It has smart voice controls that let you use your voice to tell the drone where to go and one button commands that tell it to lift off and come back. With the flip and roll feature, beginners can easily do some of the tricks that they see other pilots do without spending hours practicing.
Holy Stone HS720 Foldable GPS Drone
Another option is the Holy Stone HS720 Foldable GPS Drone. As this has a more complex design, it's not suitable for kids or beginners. The auto-return feature is one of its top features. It ensures that the drone always comes back to you and finds its way home, which can save you money on the cost of a new drone and the time that you would spend searching for a lost drone. Holy Stone also gives you a good camera with a stabilization feature to keep it from shaking or trembling.
H501S Brushless FPV Quadcopter Drone
Another competitor is the H501S Brushless FPV Quadcopter Drone from HUBSAN. Unlike the DroneX Pro that works with your phone, this drone comes with a controller that has a 4.3-inch screen that helps you keep an eye on the ground below and the areas around the camera. It has different modes and a battery that lasts for up to 19 minutes.
Final Verdict
As we're still in the middle of that pandemic, you might want to spend your stimulus check or tax return on the DroneX Pro because you'll find so many different things to do with it. Not only can you deliver care packages to loved ones or see them through your camera lens, but you can send notes to friends and keep an eye on your neighborhood.
With multiple top features, such as its portable and lightweight design, the DroneX Pro beats some of the competition in key areas. You can fold it for storage or travel and get up to 10 minutes of flying time as you take photos and/or videos. If you're searching for a drone that costs less than $100 and comes with solid features, the DroneX Pro is the one for you.